What Kind of Logo is Most Suitable for Your Business?
If you are about to start with a new business or you have an existing brand that you want to rebrand, the logo comes as the main factor regarding this. In a nutshell, if you want to reach the target audience and engage them with your business, then a suitable logo is the first thing you need. The logo is the visual brand ambassador for your business. It provides the best and easiest way to reach the potential of your brand. But before that, you have to ensure that the logo is built professionally, and should be able to provide a fast positive brand impression. There are many things you need to consider before designing a logo for your business. Generally, most people start with what kind of logo is most suitable for my business. In this logo, we drive through different types of logo design and will determine which type is best for which business. So, let's start with it,
How Many Types of Logo Designs are There?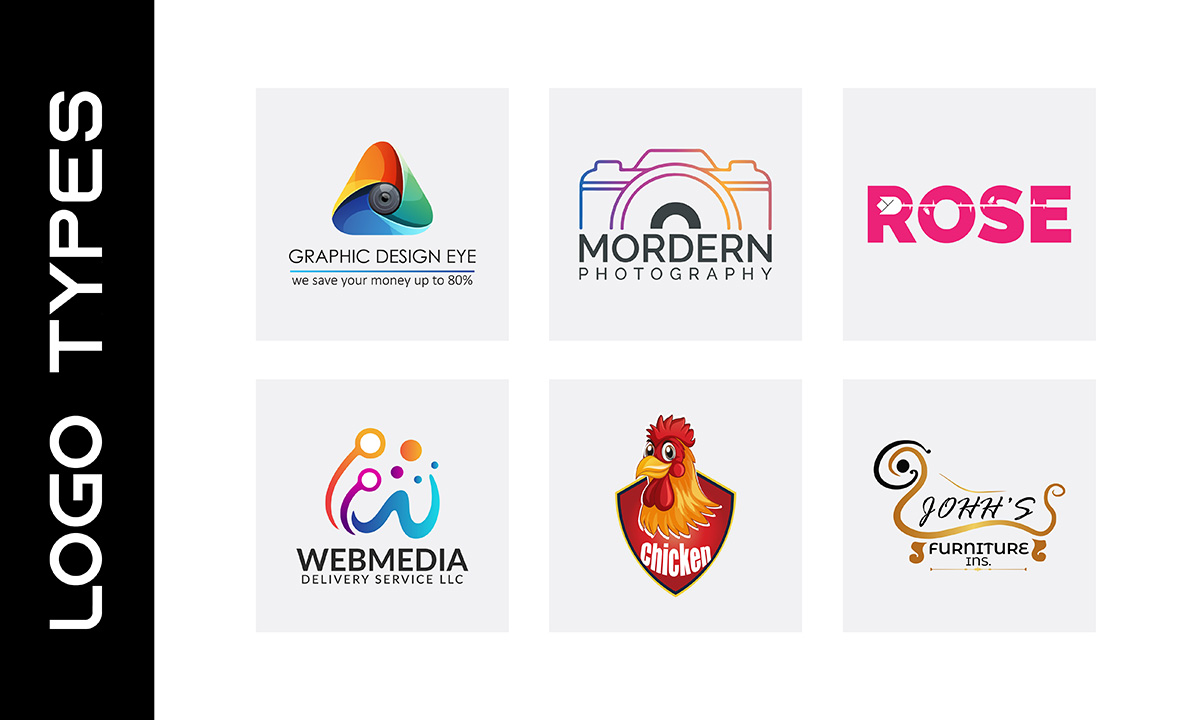 If you wonder about different types of logos, then you should know that there are 12 different types of logos you can consider particularly. For instance,
Abstract logo

Wordmark logo

Icon or Brandmark logo

Letter mark logo

Mascot logo

Combination marks logo

Letterform logo

Emblem logo

Slime logo

Dynamic logo

3D logo

Animation logo

Etc.
We will get the details about all these logo forms in the next. For now, let's discuss why these logotypes matter a lot for your business.
Why Does Logo Type Matter in Logo Design?
Logotype matters as it determines how someone understands your brand and business when it comes to their first interaction. Because people are now much more aware of choosing a branding design among many before buying a product. If you start with an irrelevant, meaningless logo, you will get a bad impression from the audience. You may not be able to reach your business goal with such a logo that hasn't any significant characteristics. However, here are some important things to consider about using the right/wrong logo category.
Wrong Logo Type Can't Properly Convey Brand Message
Where there is a logo, there must be a strong brand message to make people feel. Sometimes, the logo itself acts as the brand message because some logos are more descriptive and include the company's full name, slogan, etc.
When designing a logo, your main priority should be to make it simple and effective so that people can easily guess what the brand is and its responsibilities. Remember if they don't get the right message, you will fail to interact with your audience.
Right Logo Type can Make It Memorable
Choosing the right logo type can indeed help you build a memorable logo for your brand. All businesses want people to remember the brand through the business logo. Just think about the popular brand, they are globally known by their brand logo. No matter what your business is and where your target audiences are, you can easily make a strong brand identity through the right logo type.
Right Logo Type Spreads Positive Impression
Lastly, the right type of logo helps persuade the audience by spreading positive impressions. When you see an appealing logo anywhere, you may want to look at it again to make sure you understand the brand name. This is how a professional logo works for the brand. If you have a professional logo, it will impact the audience with a strong positive impression. And in this way, it will help you to increase brand identity and brand recognition.
How to Select the Most Suitable Logo Type for Your Business?
So, it is clear that you should highly focus on logotype to ensure an effective logo for your brand. If you are stuck with the logotype and can't find a way to choose the best logo type for your brand, you can check out the following steps,
Write Down Your Brand Name
First of all, you must have a specific brand name for which you want to create a logo. Whether you have selected it or not, your brand name should look smart, timeless, meaningful, and unique. Unique memorable brand names with strong visuals can invite visitors to get to know your brand. Therefore, you need to do a little research about your brand name in this regard.
Consider One of The Following Logo Types That Match Your Brand Name
For your convenience, we have mentioned here some of the popular logotypes below. It will help you to illustrate the structure of your brand logo. There are so many types of logos we can see everywhere. Some include the full brand name while others are the short forms. There are many types of logos that we can see everywhere. Some include full brand names while others are abbreviated, some are designed with an icon, simple illustrations, and shapes, and some keep both icon and brand name together. Here are some of the best logotypes for consideration,
Abstract Logo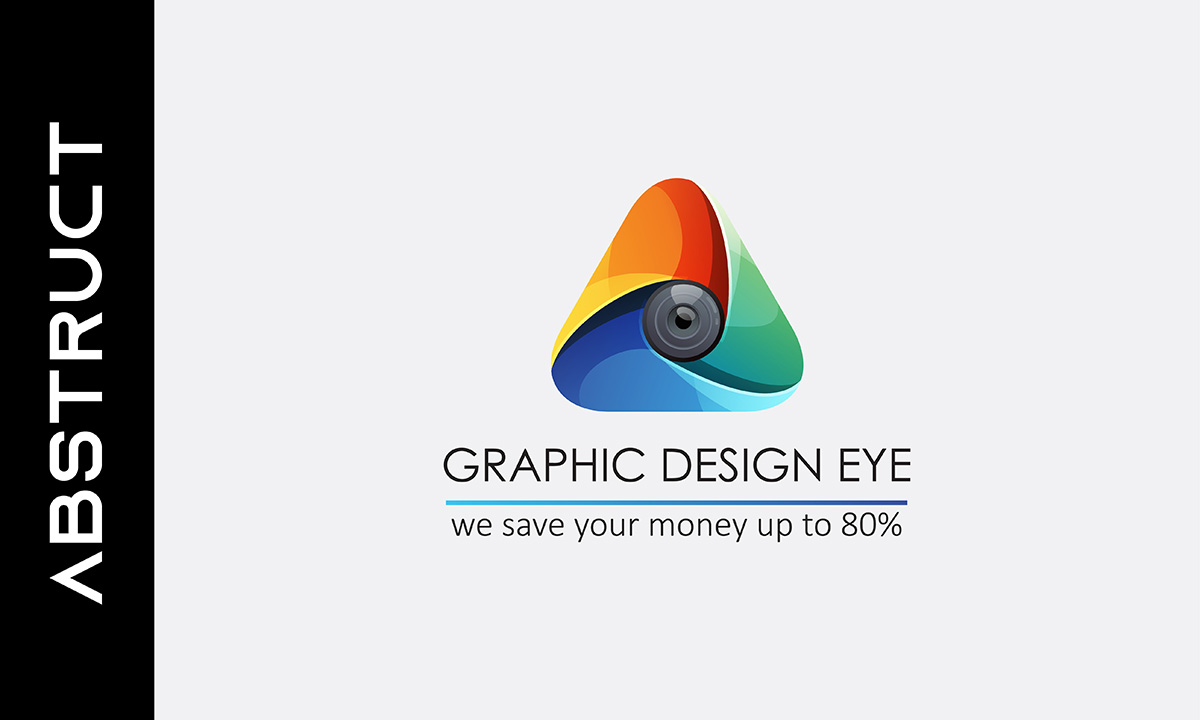 This type of logo is usually designed with an abstract shape and illustration that goes towards the brand identity. In case you don't want to design the logo using a brand name or abbreviation, you can choose an abstract logotype. The human brain is highly captivated by unique and creative designs. If you can make it something unique and appealing, with strong visual meaning and relevant to your brand image, it will help you a lot in the future. Popular brand logos such as Twitter, Nick, Apple, Pepsi, etc. Are some nice examples of abstract logotypes. However, it is recommended to use this logotype if you are a big industry or organization which has a mass impact on the local targeted area.
Abstract logos need huge publicity to create a permanent place in the minds of the people. You need to run both online and offline activities to make it familiar. Therefore, it is good for large businesses and industries to use abstract logos. Small businesses can't make it beneficial as they don't always have a high advertising budget for branding.
Emblem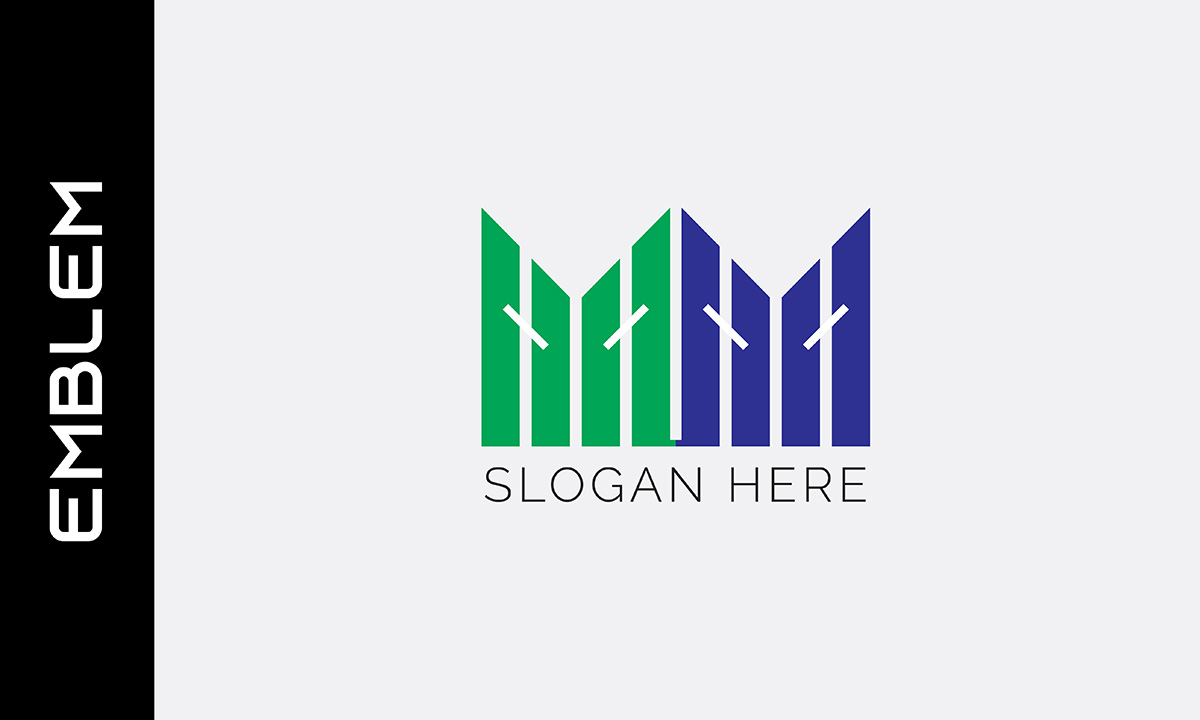 An emblem logotype is a classic form of the logo which has a strong visual impact and looks awesome, generic, and authentic. This logo type includes both words, illustrations, and a great combination of brand colors. If creatively designed, this type of logo can make a lasting impression on the mind of the viewer. Emblem logos are mostly designed with shields, borders, or frames. You may see the Starbucks logo which is popular all over the world. Besides, the NFL logo, Harvard, MW, and Vox Wagen have emblem logos. Should you use an emblem or not? Well, if you want to provide trustworthiness and a reliable feeling through your brand logo, you can decide on an emblem logotype. Also, want to create a classic logotype? The emblem logo is the suggestion for you. For instant and ready-made emblem logo design you can try logo maker.
Lettermark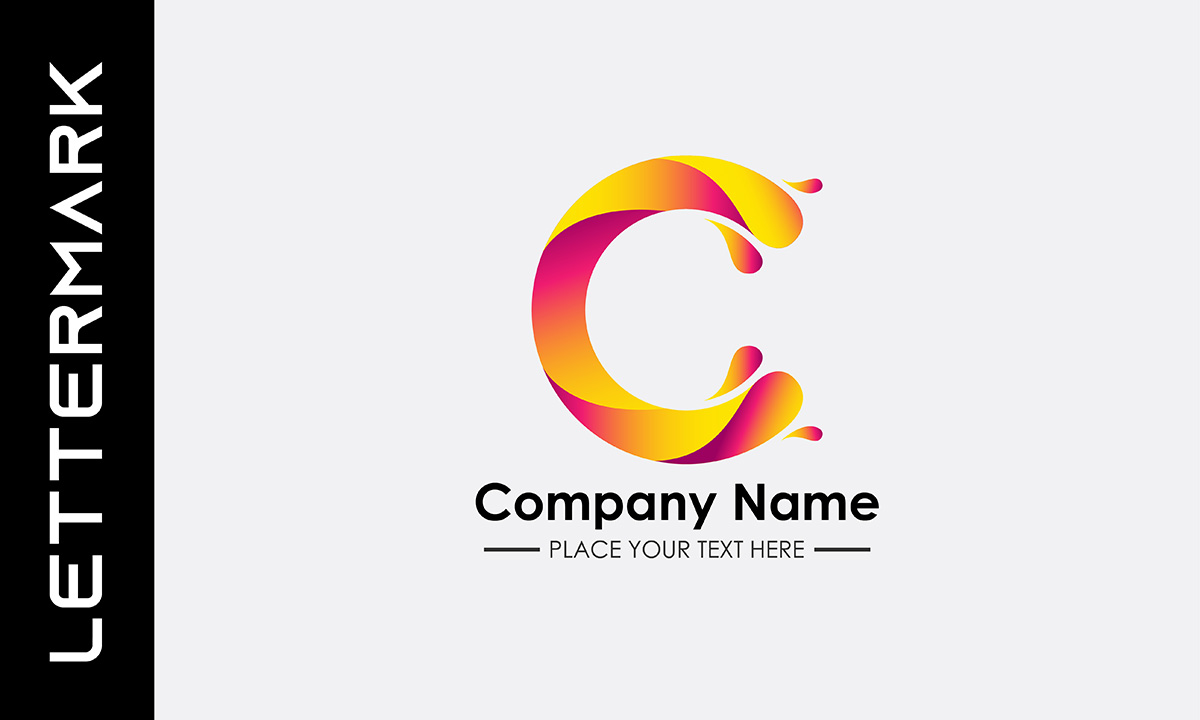 Lettermark logo is one of the popular logotypes that use only brand name or abbreviation to design the best logo for your brand. If you want to use the company's abbreviated name in the logo, then a letter mark will be best for you. Logo design experts use the short name of the brand and create an alluring design with the letters which are established as the brand logo. When to use letter mark logotype? The answer is, that if your brand name consists of 2 to 3 words, you can make it short and use the first letter of each word in your logo. Some popular letter mark logos are HBO, CNN, NASA, HP, EA, etc. Wordmark logos are effective as they are short and simple. They can easily grab the attention of users and tell them about the brand.
Wordmark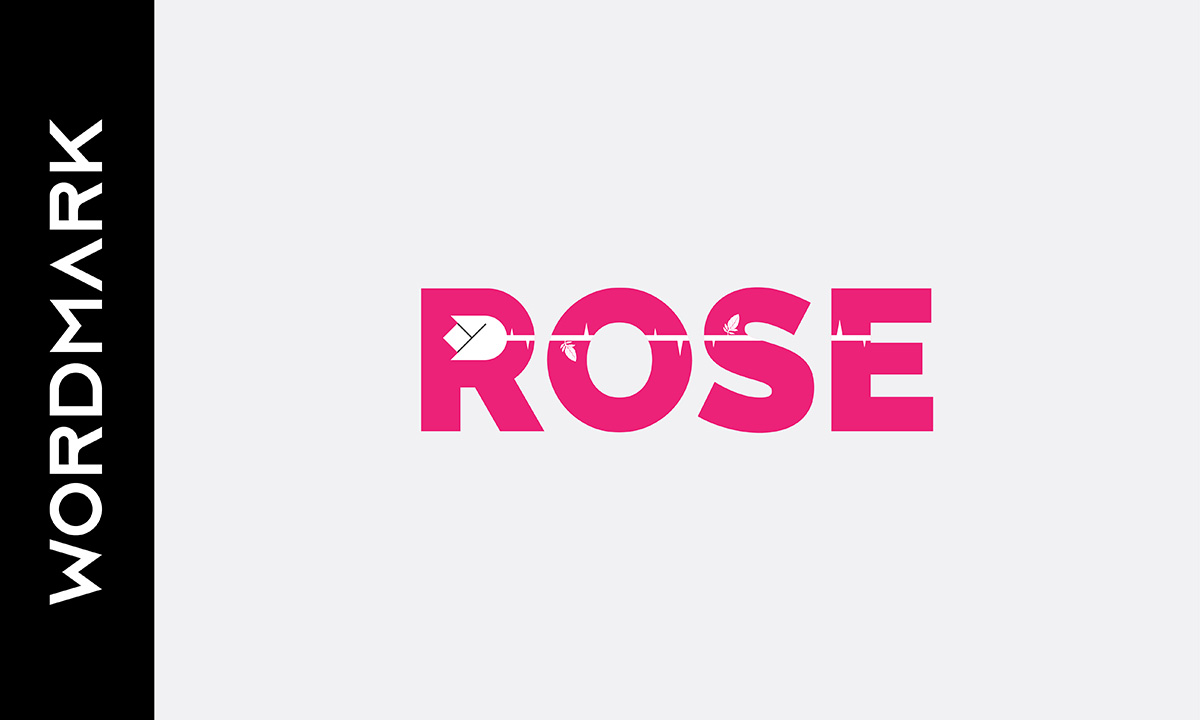 Wordmark logotype is best for short brand names, usually a single word. Its text-only smooth appearance makes the logotype most used for big and small brands such as Google, Disney, Facebook, FedEx, Coca-Cola, etc. Wordmark logo type mostly suits local or global organizations. The strategic part of creating a wordmark logo is defining the right color and typography for the logo. However, it's safe to use a brand color palette in your wordmark logo but you should be careful to keep it bright and engaging. No matter what your business is, you can rely on a latter mark or wordmark logo for strong brand recognition.
Combination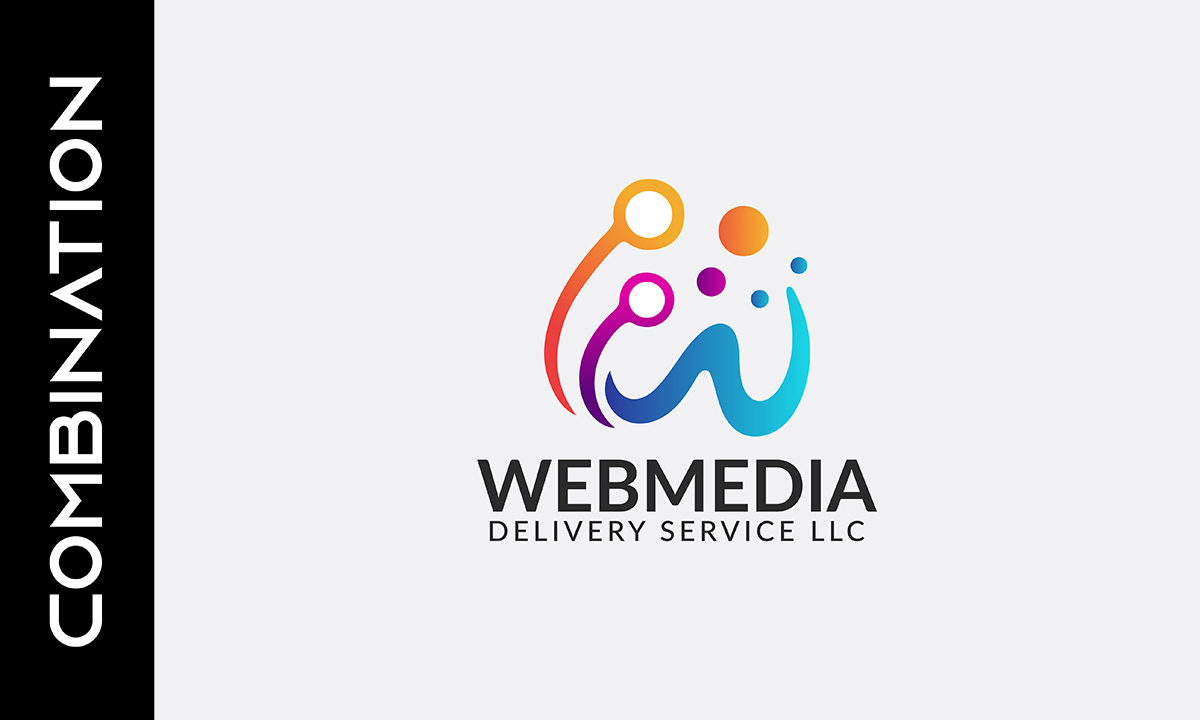 Combination logos include both words and symbols to create a more versatile brand identity. All brands have personalized brand color and typography styles for the brand name and logo. Today all brands are used to create a specialized icon, character, or symbol that directly indicates the brand identity. The combination mark logo is special as it shows your brand symbol along with the brand name. Because of the visual characteristics, a combination logotype can make a good fit everywhere you want to include it. The combination logotype is good for new businesses as they can make strong brand recognition with it. But before that, remember to keep the elements relevant to your brand motif and unique so people can have easy interaction with it.
Mascot Logo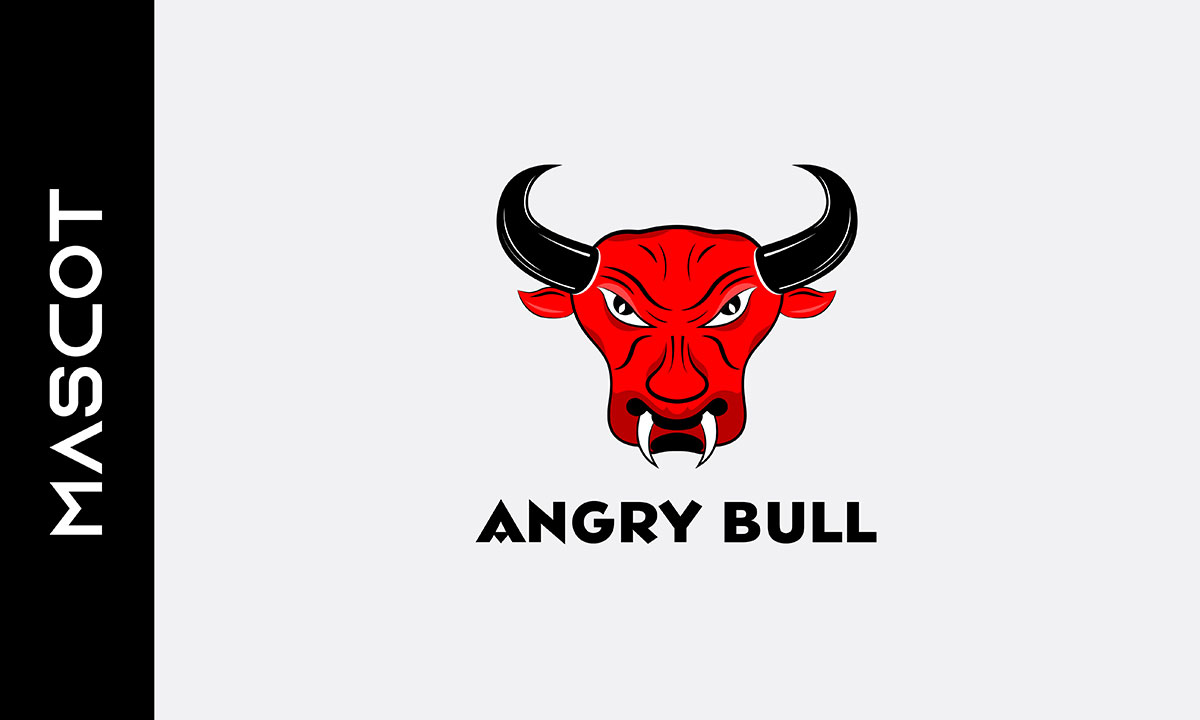 A mascot or mascot logo has great potential in visual branding, marketing, and advertising. Generally using mascots is an effective way to increase brand recognition and engagement. Therefore, we see brand mascots in local events and festivals to promote brand identity. If your logo isn't performing as you expect, you can simply use mascots to grab the audience's attention. Many popular brands have mascots in the brand logo such as KFC, pringles, etc. When designing a brand mascot, you should focus on the brand image, and what it offers to clients and consumers. The chef mascot in KFC's logo provides the sense of restaurant to visitors. Whatever your brand is, you should design the mascot as per the brand's services and responsibilities.
Choose Your Logo Type
We have come through the popular types of logos to determine one of the most suitable for your brand. To define the best logo form, you should need to do a little research on your brand name. Then you should find out the best design concepts, color combination, typeface, and the full structure of your logo. You can create multiple prototypes of your logo and then finalize one which best suits your brand.
Go for Logo Design Experts
Logo design is a skill of professional graphic design that needs to be done efficiently. It requires high professionalism to design eye-catching logos for brands. If you don't have the skills to make it yourself then you should outsource a logo design company to do the job for you.
Finally, hope this discussion helps you to understand logotypes and find the most suitable one for your business.