Image Resize Service
The use of image resizing services is important to make the photos fit in different websites. When the photo size is larger, it is not possible to use the photos in intended web. So, you need to resize them without distorting their actual quality.
To perform image resizing, it is necessary to crop the photos. In fact, only the photo dimension shrinking alone is unable to do this. Instead, photo editors need to crop some of the portion, resize and thus optimize the photo. In this photo editing process, the pixels of the image remain unharmed. Hence, you can still have the same photo, but in an altered dimension.
Key benefit of photo resizing is that it reduces the properties of the photos. So, you can use the photos for websites and social media platform sharing. As the photo property gets reduced, the photo becomes optimized. And finally, when the web size photo is used on a website, page loading becomes smoother and less time-consuming.
We are able to make larger photos go smaller. Our expert photo editors know how to reduce the size and make them look adorable. You are always welcome to know more. And you can place your orders to us at any time. For bulks, we have a special flat rate for our clients.
What Is Image Resizing & Cropping?
Image resizing is altering the size of your image. sometimes pictures you need to upload on social media or a blog, the size of the picture might be as larger as it takes much time to upload. Images are an essential element of your website. They make visual communication to users and also give professional look to your website, blog post, a banner design as an ad. Before using any image on your site, you might have to pay attention to its size. There is no reason for an image to be larger than the maximum size. If you serve a large image file on your website, then it can slow your web page when loading. It also costs more data than is required. Understanding the best size of the image for your website and also how to resize them is fundamental to boosting the performance of your website.
Some Product Sample Resize & Crop
Here are some examples of using photo resize tools as needed-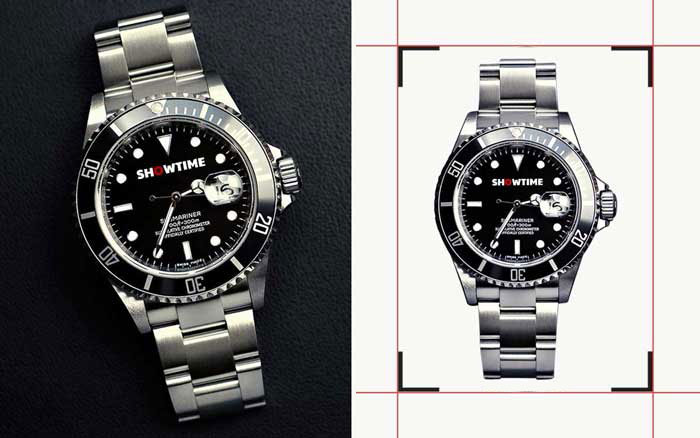 When making business on online platforms like Amazon, eBay, and Walmart you may face some image requirement issues. They have their approval system and you must have to follow that if you want to go through with them. Moreover, your image should look attractive and innovative to make deals with customers. They only need to focus on what they are containing. So, you must have to resize your photo to make them perfect for your online business platform.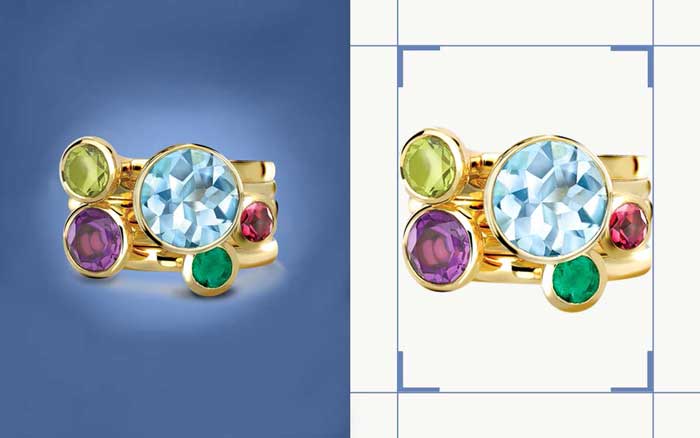 If you are an owner of an online jewelry product business, then image resizing and cropping is a must-follow step for you. It is important for jewelry product retouching and makes perfect resize to them. Jewelry products contain various gems and stones on them which might be focused on gaining customers' attention. Without resizing you won't be able to make them as perfect as you want.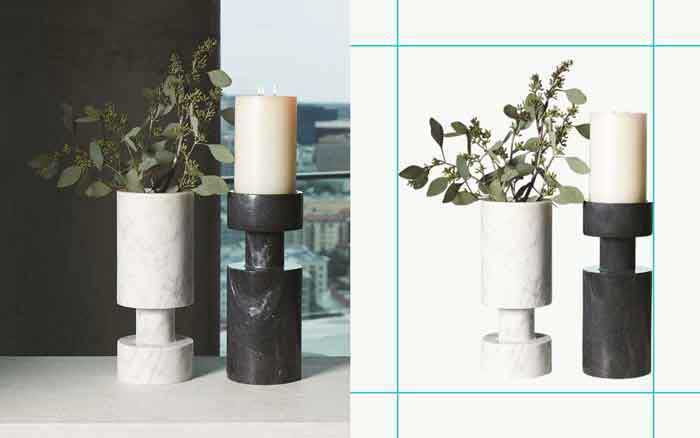 There are some photos you would collect for years. It might be your family picture or holiday picture or any other special event photo. You also need to resize your photo when you will be going to upload them on social media like Instagram or Facebook.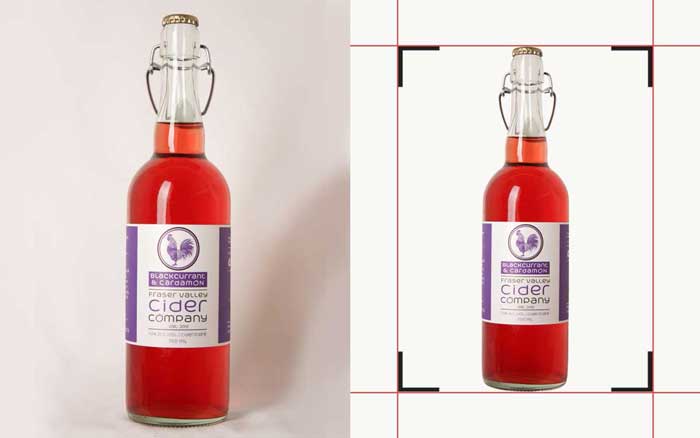 Offline business holders, work with many types of product images that should be resized for various purposes. When a new product comes on the market, they need to make publicity for the product to introduce them to the consumer. Without photo resizing, you won't be able to make the perfect advertisement design for new products.
What Is The Best Image Size For The Web?
So, image resizing is very important for fast web page loading and also for user comfortable purposes. Website performance has become an essential SEO and user experience factor in recent years. Resizing works perfectly when you are taking a large photo you want to reduce its size. But a common problem is it changes the resolution. Resolution is often referred to as pixels per inch (PPI) or Dot Per Inch (DPI) in photography. When you are resizing a photo, you are stretching out that pixel per inch. That's why resizing is best to reduce the size of the photo to fit on your web page like in the landing page of the website. So, what is the best image file size for working on the web?
File Size
For the best result, you can keep your image file less than 500 KB, though the limit for image upload is 20 MB. But when size is a crucial matter and it will be going to affect your user, then keep it as little as you can. If you add multiple images to your page, keep your overall page size in mind.
Image Width
You know each pixel in an image takes a certain number of bytes to encode. The higher pixels in an image, the smaller the file size will be. The resolution of a picture is expressed by two numbers, for example, 1024×768 where the first is the number of pixel columns, and the second is the number of pixels row. By resizing an image, you can reduce its width and height. Whatever, we recommend keeping your image size between 1500 and 2500 pixels wide or 2400×1600 px. You can change your one to your need.
Best Image Resizes For Amazon Service
When setting up a new product page or updating the existing one, you will need to maintain the amazon photo requirements. You must have to follow the instructions otherwise amazon won't accept it. Here is the official eCommerce image optimization as per the requirement of amazon given below-
Image size: Either width or height image size should be at least 1000 pixels. Amazon recommends 2560 pixels wide.
Image frame: It is necessary to fill 85% of the frame with your image.
Background color: all product images must have contained a pure white background.
File format: JPEG, PNG, GIF, or TIFF you can upload any of the file sizes you want.
Color mode: RGB and CMYK both are accepted.
Filename: The filename is the identifier of the product. The best format to name is the amazon image B123.tif or A21.jpg. you may not include dashes, spaces, or other characters in the file name.
Design: you will not be allowed to use any texts, borders, logos, or watermarks in your image.
If you decided to start marketing on amazon then you must have to follow these requirements to upload your product image. You can adjust your image file or size by using Photoshop or other photo editing software. If you are not able to do that, then find an expert graphic design company that can do the job for you.
How Do I Resize An Image Without Losing Quality?
Image resizing isn't so complex at present. Moreover, it is so easy as you can do it with any photo editing software in just a minute. There are so many apps available for perfect image resizing in android. Here is some helpful software the name which will help you a lot if you want to resize any of your images.
Adobe Photoshop
Using image size info extension for chrome
Irfanview
Gimp, Etc.
Even then, if you still have the question of whether is it possible to resize an image without losing its quality? Then the answer is Yes, but all you need to do is to understand the basics behind how to resize image pixels. Do you know? The most commonly used image type online is Bitmap. All JPEG and PNG files are also bitmap files, which are made up of a large number of tiny pixels. Resizing is the most basic as it simply enlarges or decreases the size of the pixels.
How Do I Resize An Image?
Want to resize your product image for amazon or any other online business platform? You can do that by yourself without facing any effort. You can adjust your image file or size by using Photoshop or other photo editing software. There is so much software available for perfect image resizing on both android and Pc platforms like photoshop, Irfan view, gimp, etc.
Choose a suitable one for your purpose. Are you lack knowing photoshop or image resize techniques? Then you just have to find an expert for you. You can contact well known graphic design services provider in your area or can also check online for the solution. Lack of cropping and resizing knowledge can take you back from your site. It is most important for an online e-commerce business. For perfect resizing, you need to have the proper knowledge of pixels and aspect ratios to create crisp and clean images for print design, social media, or e-commerce website solutions. Resizing will help you to make your images as small and fast loading as possible, it is the best thing you can do to increase traffic gain on your webpage.