EBook Design Service
Publishing eBooks online have become one of the most common and essential online content with a wide variety of uses. From getting acquainted to lead generate your website, eBook is considered as a proven online marketing strategy for the digital marketers. EBooks are so powerful. High-quality engaging eBook builds connection between the author and target audience. EBooks that discuss audience interested topics, can make huge engagements, convince readers to accomplish authors desired goals.
Therefore, eBook takes place in the middle of marketing funnel of online marketers' strategy. Since eBooks are digital forms of traditional printed books, they can be read on smartphones, laptops, or PC. So, it provides huge flexibility, is highly portable, and 100 times less expensive than publishing paper print books. If you are focusing on eBook marketing strategy, you need to consider a lot of things. You may be preparing to write the eBook on your own or looking for freelancers to get the job done right. But what can help you best regarding this is a professional eBook design services agency. What is an eBook design service and how can it be helpful to meet your online goals? Let's get all of these in the article below.
What Do eBook Design Services Usually Offer?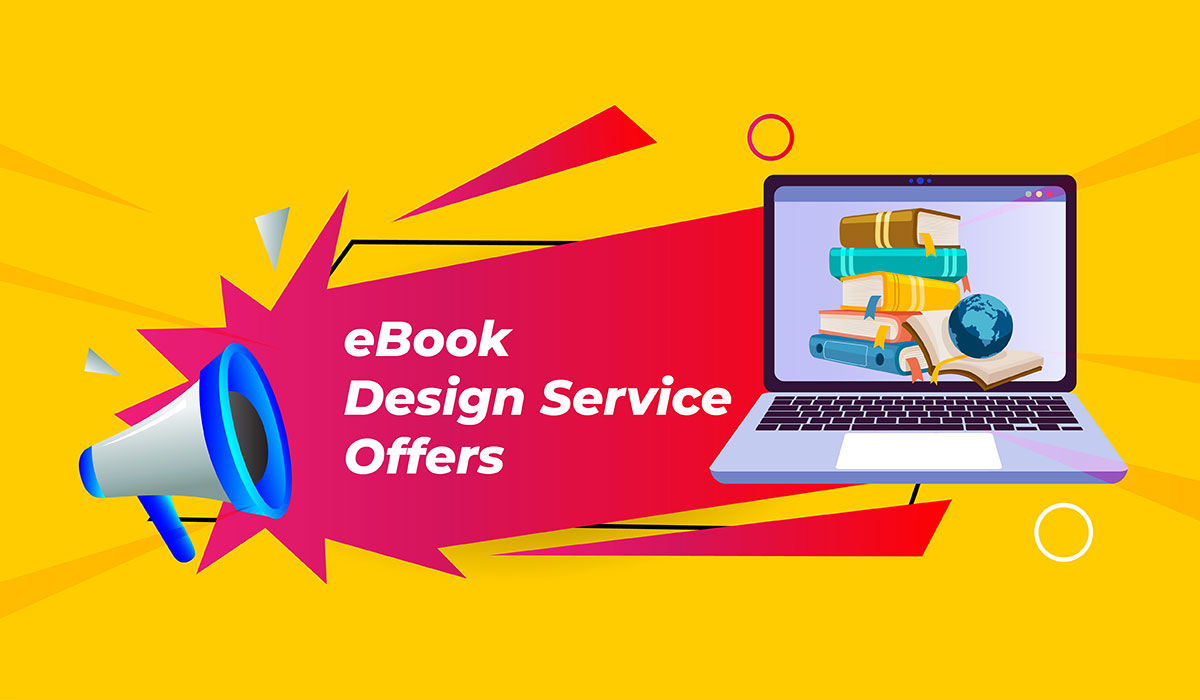 Online eBook design services execute online processes to generate client demanded eBooks as they need. There are so many available online services to take your eBook creation job. But you have to ensure the one which includes professional writers, editors, designers along with it. EBook design services usually offer eBook formatting, eBook conversion, eBook design and illustration, layout design, eBook cover design, editing, and proofreading, etc.
Here are the details of all eBook design offerings you can expect from an online eBook design service.
EBook Formatting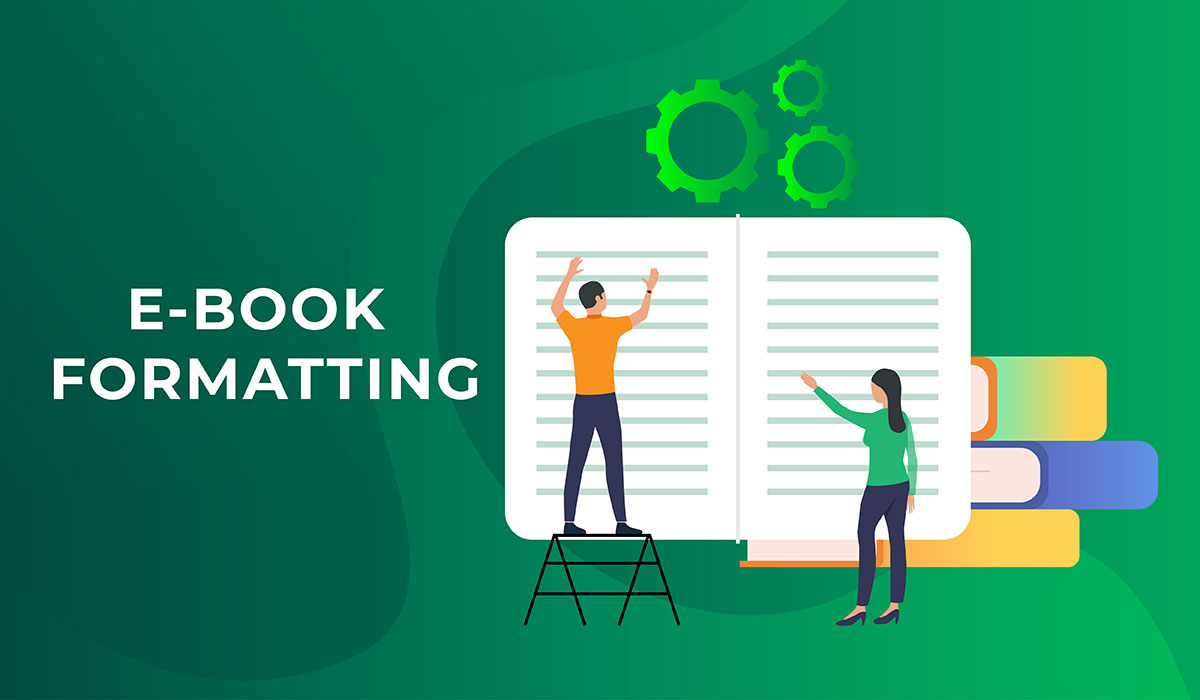 Either authoring a printed hard book or a digital eBook, formatting comes as essential. Formatting means turning the digital manuscript into an eye-catching and comfortable piece of reading copy that can encourage readers. Good formatting eBook is necessary because it determines the reader's experience when they read the book. It matters how the eBook looks, the lines, text size, page layout, heading, beginning of the chapter, etc. No matter how well it's been written, if the format doesn't seem appealing to readers, they won't engage with it.
Therefore, your eBook should format properly. In eBook design services, there are professionals to format eBooks. As eBooks are now one of the most engaging digital contents, there is standard eBook formatting style to help marketers make the best use through their online sales copy. You may be familiar with the word responsive web design. Responsive web design and development ensures smooth appearance of the website across all devices.
Similarly, standard eBook format assures that the eBook is of the highest quality and can provide a seamless experience to readers. Here we need to mention the popular eBook platforms such as Amazon Kindle, IngramSpark, iBooks, Barnes & Noble Nook, Overdrive, Apple iPad, Google Play, Kobo, and more. Standard eBook format assures that the eBook can be read flawlessly on all these platforms.
EBook Conversion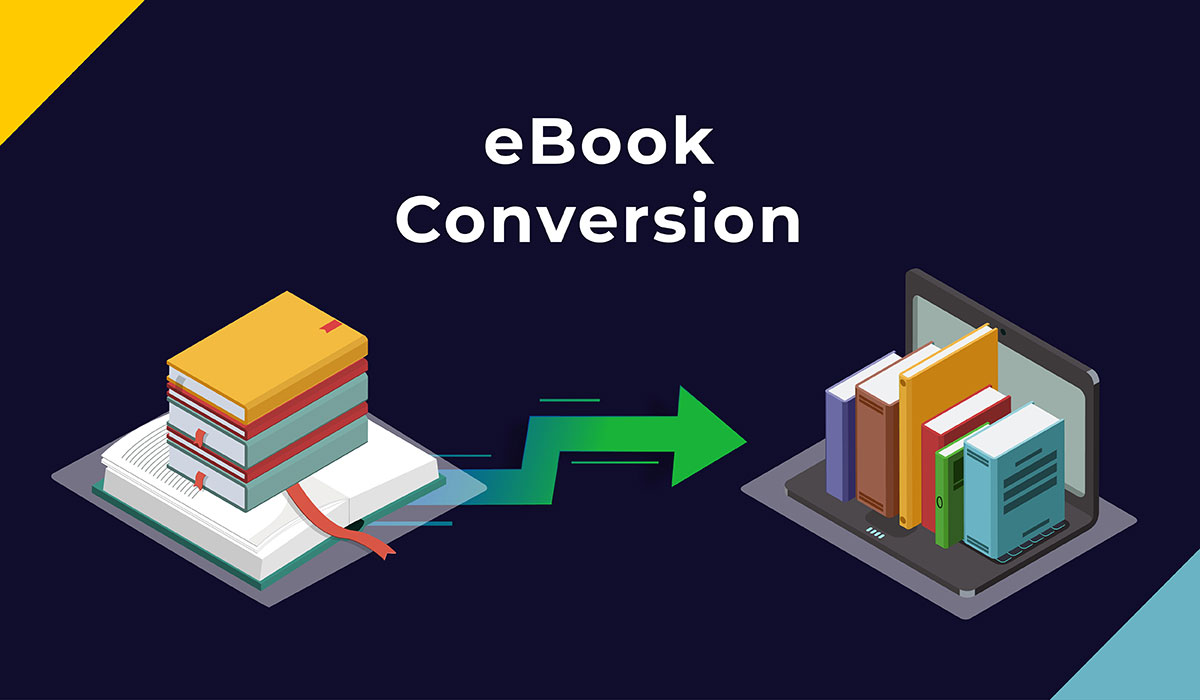 EBook conversion usually refers to a process where a printed hard book can be converted into digital eBook format or it can be a conversion of digital into digital. Like converting a PDF into an eBook. Many people think that reading PDF and eBooks is the same thing. But it isn't. PDFs can be just scanned photographs of a hard book that feels like picture including texts. Unlike PDFs, reading online eBooks is more enjoyable as they are well-formatted, include illustrations, graphics, and links.
Moreover, eBooks are XML based which is the universal language for digital book format. Therefore, eBook conversion also means converting digital files into XML and CSS files. Whether converting a hard book or PDF, eBooks should maintain proper flows of text, image, navigation, body style, display, and other XML tags. So, it should be done by professionals who have good knowledge and experience over XML, CSS codes, and of course in eBook conversions.
EBook Design and Illustration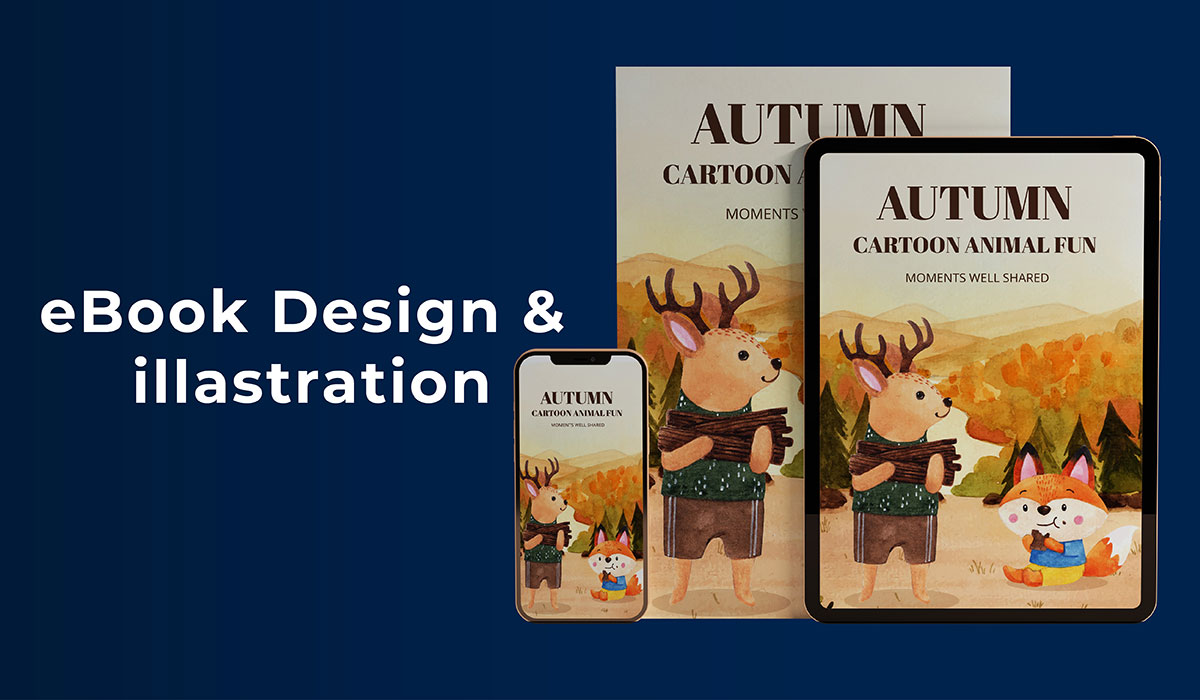 Here comes visual elements for your digital books that are inevitable and significantly increase the eBook quality. Unless it is a novel or story that doesn't need to include images, eBooks mostly include relevant images, illustrations, and digital art to make the text copy easily digestible to readers. Due to the high impact of eBooks on content marketing strategies, content marketers now aim to provide eBooks on industry-related topics that are also of interest to viewers. For example, think you have a blog website where you post educational blogs on a regular basis and of course you have a good number of daily visitors on your website.
Suddenly you find that a specific portion of your reader is highly interested in digital marketing. So, you decide to provide a free eBook about digital marketing. Now you want to make the eBook highly interacted, so you should not input only lines of texts in the eBook. Rather you should focus on visual demonstrations of what you have discussed in the eBook. EBook design service usually employs graphic design experts to ensure quality graphics for eBooks. They will generate eye catching illustrations, clarify the included data information with visual graphics to the readers.
EBook Cover and Layout Design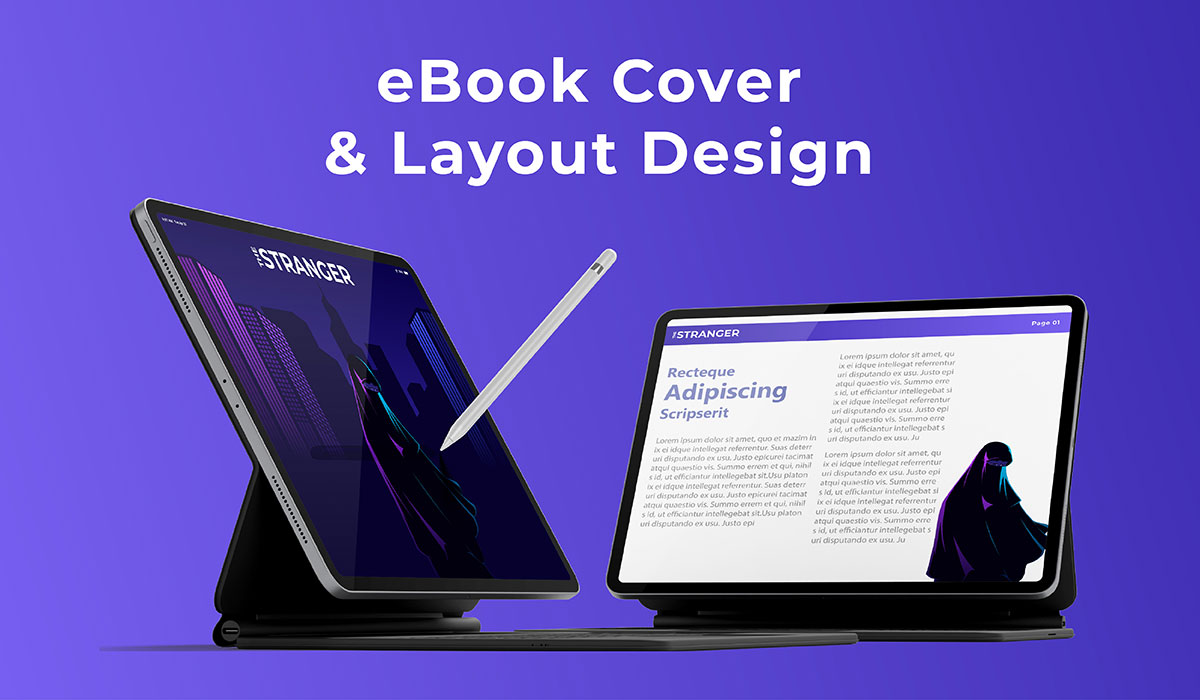 Though the eBook won't get a printed book like a hard cover that should look interesting and be designed well. Even then there should be a cover in the opening of the eBook to make a good impression. Just like starting a printed novel or any kind of book, when readers just download the eBook or begin online to read it, they see the cover at first. Hard print book cover designs help to catch readers' attention and sometimes it influences readers to buy the book immediately. However, your eBook cover doesn't work the same but it will work to engage audiences. Therefore, the eBook should come with a convenient cover design with the name boldly written so that the reader can easily understand what it is about. And then comes layout design. Layout design refers to the eBooks interior design such as page layout. Generally, eBooks come without page layout but if you want to look at it distinctly, page layout can help in this regard. In online eBook design services, the eBook cover and layout are designed well by professional designers. If you are looking for a brand reflecting eBook cover design, you should go to professional eBook design services.
Editing and Proofreading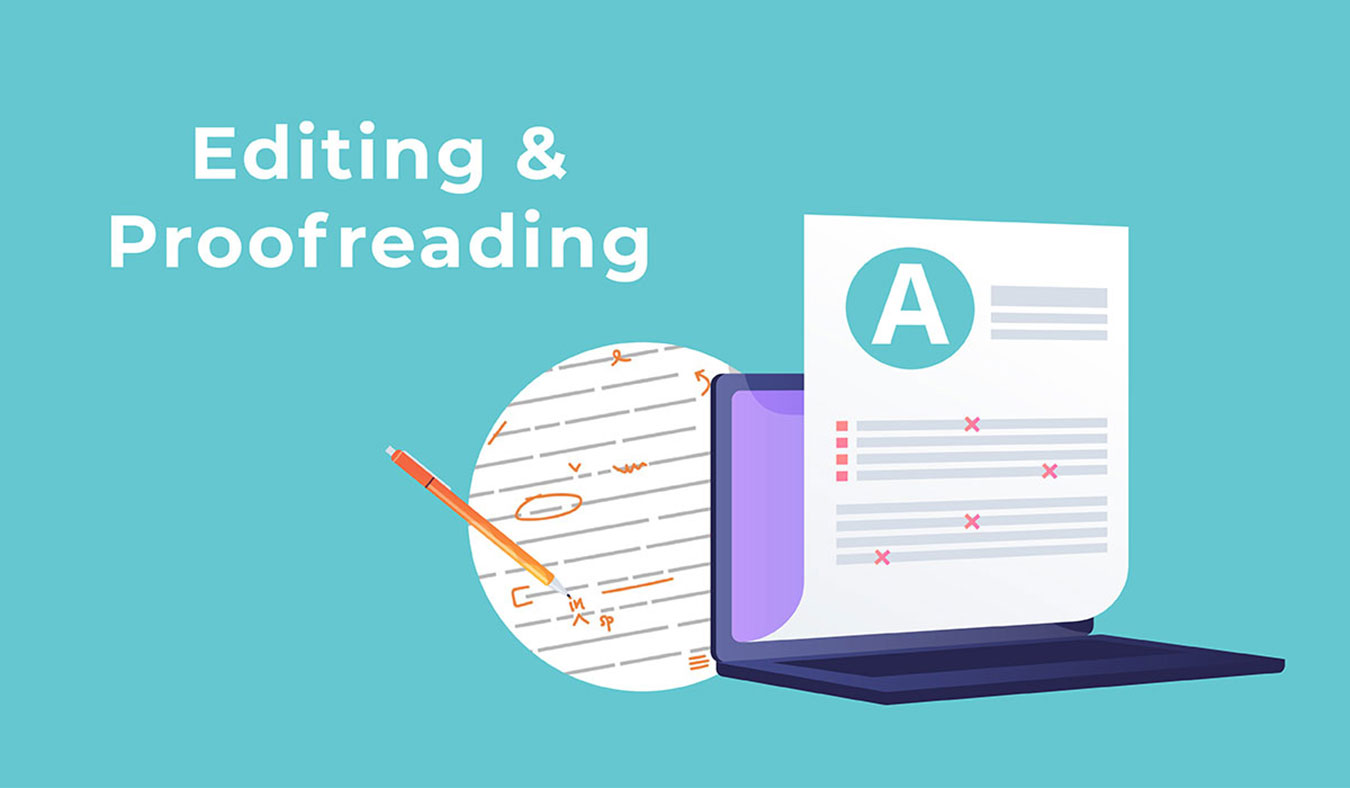 There are some eBook design services that involve editing and proofreading processes for clients' help. Not all eBook design services have dedicated professionals who can precisely do the editing and proofreading job. A huge number of eBook design services also offer professional editing and proofreading. They are mainly focused on offering complete packages for clients. In Graphic Design Eye, we have dedicated proofreaders who will find out all the misspellings, grammar, and punctuation mistakes, and also remake sentences that seem hard to read.
If you just create the manuscript and feel like you need to proofread it, you can accomplish it with professional proofreaders. However, editing and proofreading manuscripts isn't an easy task. You should have knowledge about grammar, punctuation, and good structure of the sentences. Moreover, you should have the ability to make the eBook copy simple and flawless for the readers.
How Much Does the eBook Design Service Cost?
We have come through different eBook design service offerings above and now it's time to make some ideas about the pricing. Well, you can't go straightforward in eBook design service pricing because it involves distinct types of activities. Unlike other online services where you just select what you need and confirm your order through communicating. EBook design service requires a lot of discussion between the service provider and the service recipient. If you have a prepared manuscript, then only eBook formatting will be good for you.
On the other hand, if you haven't prepared the manuscript and are looking for a professional or intermediate writer to do the job, you have to think in a different way. In such a case, you need to ask the service if they offer eBook writing facilities to write your eBook. For your convenience, here we create an approximate price list including all the necessary services you may require.
EBook writing: cost depends on how many words the eBook consists of. Sometimes it is calculated per word or per thousand words. For instance, you can find writers who will write 1000 words for $50 - $200 or more

EBook format/conversion: $2 - $5 per page

EBook cover and layout design: $100 - $500

Editing and proofreading: $50 - $150 per hour
So, it seems like you have to spend a minimum of $3000 to overall complete the eBook. However, with Graphic Design Eye, you can save your money as we offer low prices for the included eBook design services.
What is an eBook Design Service?
An eBook design service is generally an online service that offers eBook formatting, editing, eBook cover and layout design, proofreading, and eBook writing also. You can see online eBook design services offering these with specific price tags. If you are an online marketer, brand, or business that needs eBooks, you can employ these services to ensure audience engaging eBooks.
What is eBook Formatting?
EBook formatting refers to the process that accomplishes reader friendly digital eBook copy with proper XML, CSS code in the backend. EBook formatting ensures a responsive digital copy for the eBook which can be read on any ebook platform. EBook formatting involves fixing text size, heading, line space, paragraph style, etc. Well formatted eBooks encourage readers to complete the whole book at once by keeping engaged.
What is eBook Conversion?
EBook conversion is a distinct process that comes in eBook creation. eBook conversion requires when you have to convert PDF, handwritten manuscript, or print book into a well formatted eBook. If you want to make an eBook by a pre created manuscript or print book or any other text format, you need to take help of an eBook conversion service.
How Do You Convert a PDF to an eBook?
Converting a PDF into an eBook needs to go through a lot of professional activities such as formatting, writing XML codes to make it compatible with electronics devices, making the eBook responsive, etc.
If you are authoring the eBook and going to publish it on various eBook platforms, you have to maintain all these activities properly. If you are unable to do these on your own, you should hire professionals or employ professional services to do it for you. However, if you are a reader and you need to turn a PDF file into an eBook, you can do it easily by the automatic online PDF to EPUB converter.
What is an EPUB File?
EPUB or .epub is mainly a file extension that is used to save eBooks and other types of content. This is one of the most popular eBook formats that can contain words, images, tables of content, stylesheets, metadata details, fonts, and so on. EPUB format is as popular as this file type can responsively adjust in any screen size. Besides they are now supported in most of the hardware that offers eBook reading functions such as Kobo, Barnes & Noble Nook, etc.
For desktop and android users, they need to download and install dedicated software to open EPUB files. Here also mentions that you can't read the EPUB file in kindle as it can't read it natively.
What is a MOBI File?
Another file extension for eBooks that is founded to make eBook reading easier on mobile and other eBook reader devices. MOBI is also popular as it is used especially on kindle devices. Unlike EPUB file extension, you can direct .MOBI files in kindle. This file type supports bookmarks, notes, corrections, and JavaScript and can be copyright protected. However, you can read. MOBI files eBooks on your desktop or laptop through specific software.
Why Should You Consider eBook Production?
Because of the widespread use of content marketing, content strategy, branding, etc. Marketers need more and more content to keep their audience engaged. In this regard, eBook becomes the topmost choice by content marketers to use it in their content marketing strategy effectively. This is what makes eBooks popular nowadays. EBooks provide the highest flexibility and don't require money like printed books. We can read eBooks anywhere, anytime through our smartphone or laptop. Therefore, businesses and brands used to create eBooks and allow people to freely download them from their website. It significantly influences audience relationships, helps to reflect brand specialties, and also makes credibility.
Businesses invest thousands of dollars in eBook marketing as it can return hundreds of times more profit by turning newcomers into potential consumers. So, if you are a business, brand, online influencer, or marketer, you should consider eBook strategy for your own benefit.
How Does an eBook Design Service Help You?
EBook design service will help you to create audience interacting eBook to accomplish your marketing goals. Even if you don't have writing skills and you don't know what to write, these services will help you from scratch to the end. They will find industry related topics that can interact with target audiences, will prepare the whole eBook copy through professional writers, design and illustrate visual elements if needed.
In a word, eBook design services will make a complete solution for your eBook requirement. No matter what your purpose is to create the eBook, you can freely take online eBook design services. However, you have to ensure that you are selecting a professional and experienced service that can accomplish the job perfectly for you.
How to Find a Professional eBook Design Service?
Finding an online eBook design service is so easy. You just need to google it and then you can see a list of websites offering the same. From the list, you have to find a professional service on which you can rely. Although it is not easy to determine the best option from a myriad of google search results. But you can check all the websites that offer the same you need, check the price, and communicate via mail to gauge their professionalism. However, there are so many offline services too. You can ask friends and others to find any offline services that cover eBook formatting and design services.
That's all for eBook design services. Graphic design services also offers eBook design services. As it is formerly a well-known graphic design agency, you can expect satisfying design for your eBook cover and layout from them. Besides, compared with other available online eBook design services, Graphic Design Eye offers the lowest price you can get all over the internet. You can visit their website that is actually a storehouse of all the essential online services. You can directly order anything from their website or hook them up by email.