How to Copyright and Trademark Brand Logo?
People always want to legally protect their personal properties. No matter what it is, they just want to keep it safe from any unwanted situation. There are many legal and practical ways to protect physical properties but when it is intellectual property, we have to think in two ways.
We know that visual elements like brand logos, creative art, names, symbols, and images are known as intellectual property. Brand logo design, name, and slogan are integral parts of every brand which is responsible to create a distinguished brand identity and go popular with it. Brand owners have to spend a lot of money to establish specific branding designs so they need to be wary of copyright and trademark issues. Whether you are a small or big brand, you should protect your brand identity with copyright and trademark law. Unless you do so, you won't be able to claim real rights over your branding design and as a result, if someone uses it without your permission, you can't take legal action against them. So, copyright and trademark are serious issues to discuss. But how do copyright and trademark your design and any kind of intellectual property? Well, it is so easy, and we are discussing the same here below.
What is Copyright Law?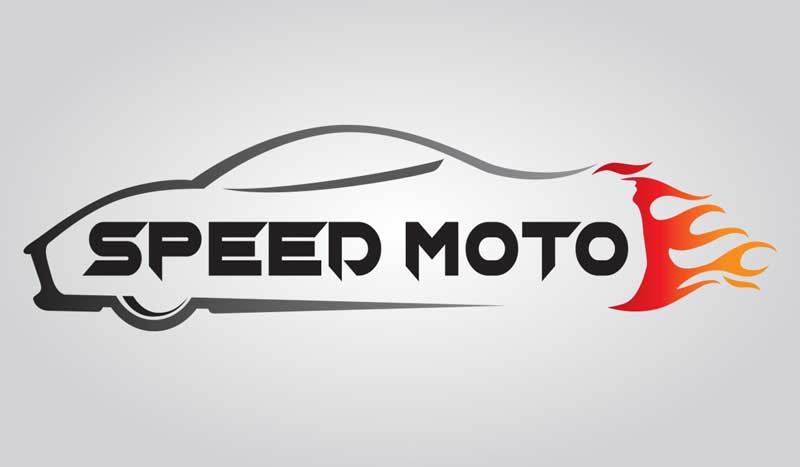 Copyright is an act of protecting intellectual properties giving ownership to the right person who deserves it. Copyright holds the right of creators for their creative work such as art, photographs, music, books, poems, applications or software, etc.
Anyone can protect creative work through copyright. It protects two types of rights of the owner, they are,
Economic right

Moral right
Economic right ensures that you have the right to reproduce, distribute, and use for your interests and profits. Other people can also use it if they have your permission. So, when you are the owner of a copyright-protected work, you can freely decide how you want to use it. On the other hand, moral right protects the non-economic interests of the author. Moral rights last indefinitely, if the author transfers the economical rights of the work, moral rights still work and tell people about the actual owner. Copyright brand logo is mandatory as the logo is one of the brand assets that tell the audience about the brand. If you do not have a copyright logo, some people can use the logo for bad reasons to ruin the credibility of your brand.
What is A Trademark?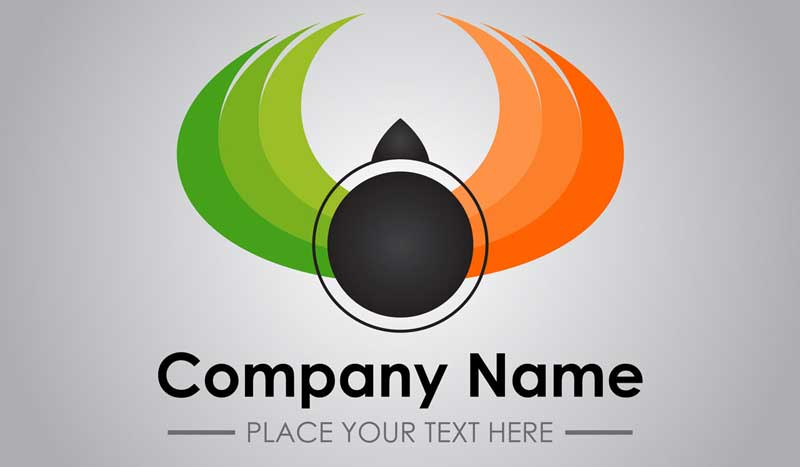 Trademark is a legal certification given by the authority to the owner of any creative and artistic intellectual property owner. Trademarks protect intellectual property from infringement. It seems similar to copyright but there are differences between them. Copyright protects the ownership or authorship of any creative work while trademark ensures each of the elements included in the substance is under protection. That means, that when you just copyright a logo, you get the legal right of postulating that the logo is yours. But anyone can copy the idea, color combination, or simply the shape of your logo and can recreate it for their purpose. Here comes the importance of trademarking your logo. Unlike copyright, a trademark also counts words, symbols, colors, and names of your work included as part of the protection. So, a trademark offers more security to your intellectual property. However, realizing if you need to trademark or you just make it through copyright is a big understanding for business owners. If you aren't sure about what trademark or copyright to use, just discuss with a business attorney or ask on any social platforms for answers.
How to Copyright A Logo?
Copyright can be claimed by registering your invented product from the government copyright office. It should be unique and distinguished from the other similar products archived in the copyright database. If it matches other works, it won't qualify for copyright. Therefore, research online to see if anything matches your copyright. You can also check your state copyright database to ensure that your one is almost unique. Now, you can go to register your copyright with the government registry office.
Register Copyright Online or Offline
You can register copyright both online and offline. Offline registration requires your physical presence in the copyright office while the online process is much easier and faster than it. To make copyright online, you have to visit the electronic copyright office (ECO) website. You have to create an account to connect with the electronic copyright database. With the username and password, you have to log in and submit a copy of your work online. The process will be done after you pay the required fee through a Debit/Credit card. You can also register copyright using the fill-in Visual form VA. For this, you have to download the form and submit it after filling it properly with all the credentials asked. To download the form, visit the electronic copyright office website and print it on hard paper. When you finish, direct mail or courier it to the Library of Congress, U.S. Copyright Office, 101 Independence Avenue SE, Washington, DC 20559. The authority will notify you if there is an issue with your work. And if there are no issues found, you will get the certificate of registration within a limited time frame.
How to Trademark A Logo?
The process of trademarking a logo is as simple as the copyright process above. You require a certain amount of money depending on your country's government trademark office. Trademarking a logo in the US will cost you $300 to $700. But if you are taking it from the state trademark office, it will be quite lower. When you have a logo that you want to trademark legally, you have to come up with several processes. First of all, you have to do serious trademark research to ensure the logo is unique and authentic. If your logo matches any other, it won't qualify for the trademark. Therefore, you have to take it highly important while searching for the similarity of your logo. You can do it by surfing the internet, and searching the government trademark database as it holds all the registered trademarks on its server. Although searching for a trademark may look easy, it's not so. Some recommend hiring a trademark attorney to perfectly accomplish the research for you.
Finally, if the logo comes close to any other logo or intellectual property, it will be rejected by the authority and you will be given six months to re-apply for a trademark. On the contrary, if all things are positive and your logo proves 100% unique, it will be approved and published by the trademark office.
Why Do You Need to Trademark the Logo?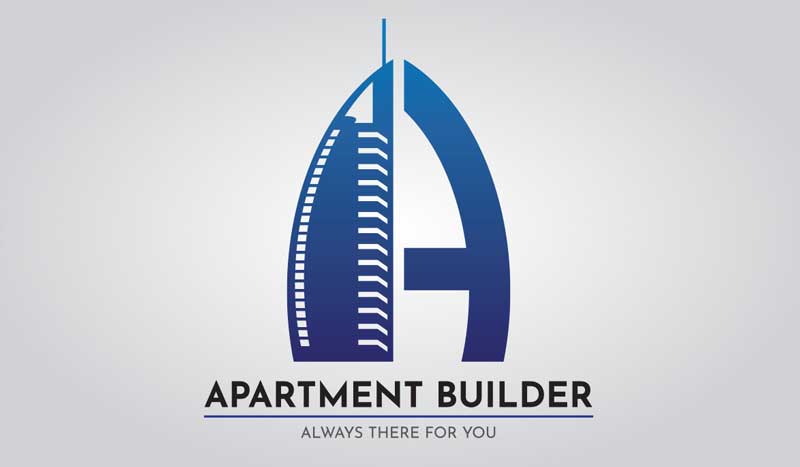 Logo trademarking is a must-do step for every business brand and organization that intends to create strong branding design visibility with a brand logo. If you also think so, you should consider trademarking your logo before using it for any of your brand purposes. Developing a unique brand logo is strategic and sometimes takes time to build. But if the logo isn't trademarked yet, it can be used by other people and if it happens, you can even take action against them. This is why a trademark is important as it authorizes you to take action if you see the logo used by someone without your permission. Although, there are some other big points to realize the importance of trademark logos.
Show You Legal
The universal trademark sign with your brand logo will show you as a registered business. Copyright and trademark both are government-controlled, so once you have the trademark seal on your brand name and logo, it means you are permitted by the government.
Trademark Drives Value
When you have trademarked your logo and other brand assets, it will display with the most common trademark sign wherever you use the logo. It will show your brand value and helps people easily get your credibility.
Trademark Protects
You can't avoid a trademark as it protects the right of the legal owner for intellectual work and invention. Trademark protection conveys the message of your authenticity and also gives you the right to do what you want with the property. It will keep you safe from infringers.
Brand Recognition
Trademark creates brand recognition for your brand. If you are a starter, the first thing you have to focus on is brand recognition. If the brand is recognized by people, you can easily meet your goals with it. Trademark helps brands not to make recognizable but impact visitors and target audiences so that they can easily trust the brand.
Trademark Never Expires
Once you trademark the brand logo, it will remain as long as the brand goes. Trademark standing, you can see popular companies that have trademarked their brand's assets over a hundred years ago. Similarly, once you trademark a logo or any intellectual property you invented, it will protect you for its entire life period. Although, trademarks should be renewed after a limited time and you may ask a few dollars for this. Your trademark needs to be renewed once every five years and then every ten years.

Services | All Kinds of Content Creation Services Company
Should I Copyright or Trademark My Logo?
Business starters get confused about deciding whether they should trademark or copyright logos. It is common and so the answer also comes in a common way business consults used to suggest. But before following others, you should discuss with an expert. According to the common law, it is better to trademark a logo because a trademark protects not just the owner's commercial and moral right but it also preserves all the included elements like words, colors, and shapes of the logo. However, it sometimes depends on the business and how it deals with the audience to realize which is better, copyright or trademark. Copyright protection provides various legal benefits such as trademark registration as statutory loss and, conversely, trademark registration provides a specific right that the copyright application does not grant.
Finally, Copyright and trademark seem to be the same but they are not. Which one to choose is completely up to your purpose. Just make sure your logo is unique and doesn't have relevance to any other logo in the marketplace. You can discuss it with a trademark specialist and have a crystal clear idea of the trademark or copyright logo.
How Long Does Copyright Protection Last?
As of the copyright rule created in 1978, copyright protects the ownership of individual intellectual properties for the life of the author plus 70 years. The time frame varies based on the type of work. For works made for hire, copyright works for 95 years from the first publication or 120 years from the date of its creation.
In most countries, copyright lengths exist the same as the lifetime of the author but the extra time frame differs in various countries. For some countries, the additional time is 50, 80, or 99 years after the authors died.
How Long Does Trademark Protection Last?
Usually, trademark protection lasts 10 years. But it can be renewed with the required amount of fee and the owners have to do it continuously for every ten years.
Can You Use Both Copyright and Trademark?
Yes, you can protect a logo by both copyright and trademark. It will enhance the authoritative power and keep safe from any kind of infringing and harmful movement from detrimental.