Stationery Design Service
Stationery design service involves creating unique and attractive designs for a brand's stationery items. A strong branding strategy is essential for success in a competitive business environment, and utilizing the best stationery design services can help overcome branding barriers. These designs creatively communicate your business to recipients and directly connect with your intended audience.
Moreover, you can have nicely designed brochures, business cards, notebooks, pens, mugs, caps, letterheads, envelopes, and other communication materials following your brand logo, patterns, and color schemes that can all be beautifully designed to add a sense of professionalism to your correspondence and elevate your reputation in a short amount of time. Striking designs will capture the senses of your audience and make your brand more familiar to them.
The use of exceptional color, design schemes, imagery, and impressive layout all contribute to the appeal of stationery design services. Additionally, digital versions of your stationery designs can be used for virtual business promotion.
Our team of experienced designers will create custom stationery that perfectly represents your brand and impresses your clients. Contact us today!
Best 10 Types Of Custom Stationery Designs
When it comes to stationery design, it should be determined for which purpose the stationery is designed. Because of the widespread use of stationery items, they create an impact on business brand visuals and other areas where they are required. For instance, envelopes have a wide variety of uses in different sectors. You can find brand envelopes for every brand to pass out paper documents to clients, consumers or to make internal transactions. Similarly, letterhead is one of the important branding materials. Brands want to create personalized letterheads design and envelopes design as it is a good way to show professionalism. There are so many different types of stationery items. According to clients' needs, we generate designs for all stationery items at a nominal price. Here is described all the stationery items designed for your convenience. If you see the service you need isn't included here, no problem, you can let us know about that through email or website.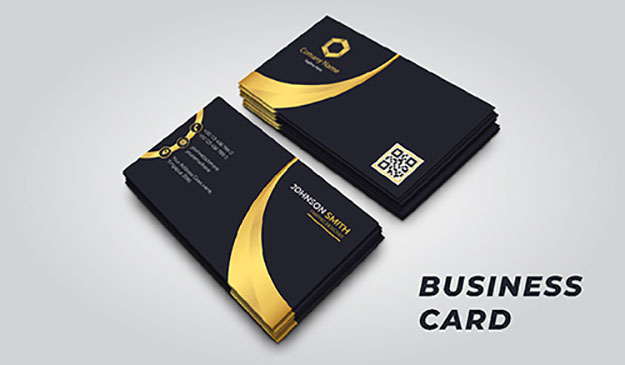 Business card design comes first when a business intends to set up brand stationery items. Needless to say, business cards are one of the most essential branding materials for every particular business brand. Business cards hold the brand identity, contact details, address, and others that help the audience and consumers to locate the business. If it is a physical store, the business card works to drive people to the store. Business cards play an important role as a great business collectible. If you are a brand that consumers love, they will collect the business card and remember you when needed in the future. Therefore, designing professional business cards has become a common part of all types of business. Whatever the business is, if it has business card, it should be designed professionally. Professional business card design requires a creative design mind. As a professional graphic design agency, Graphic Design Eye offers unique and creative business card design matching your business profile. You can check our portfolio to find out how well we do for our clients.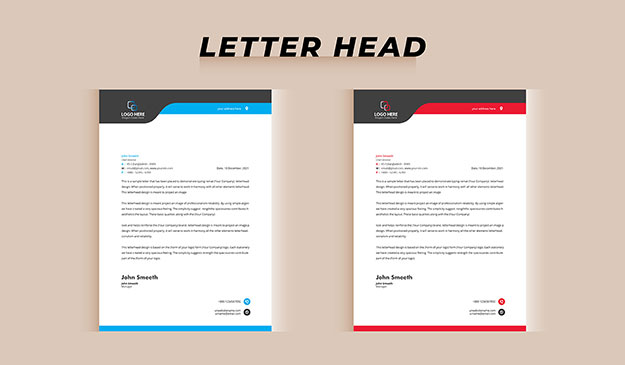 Letterhead is a printed paper usually found on top of business presentations, folders, and used for various purposes. Letterhead is often designed with the business or brand logo, may include attractive design in the page borderline, in header, or footer. If you are a startup business or you are an experienced brand, you need brand letterhead to express your brand identity corporately. Letterhead takes place in all commercial and internal exchanges between businesses and inside of a business. If you are focusing on brand identity, you should have designed brand letterhead as a necessary brand material.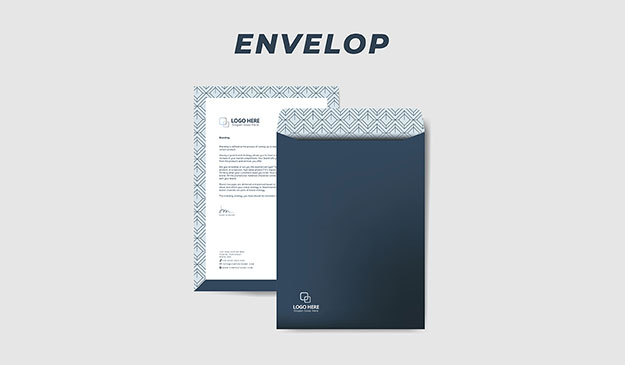 Brand design envelope is another important brand material that helps brands to show professionality and established trust and credibility. The main reason for creating such a branded envelope is maintaining brand individuality while communicating with brand potentials. Businesses mostly use brand envelopes to direct mail to potential consumers and audiences. They include brand catalogs design, leaflets design, or flyers design with discount offers, sales, event announcements, etc. Through brand envelopes, businesses are encouraged to get directly into consumers' mailboxes. If the envelope is designed well enough that it can easily capture the receiver's attention and break the seal, he/she will engage with your offerings. In this way, businesses can use envelopes to direct mail business offerings to their target audience. If you are a local business and in need of a personalized envelope, we are to help you.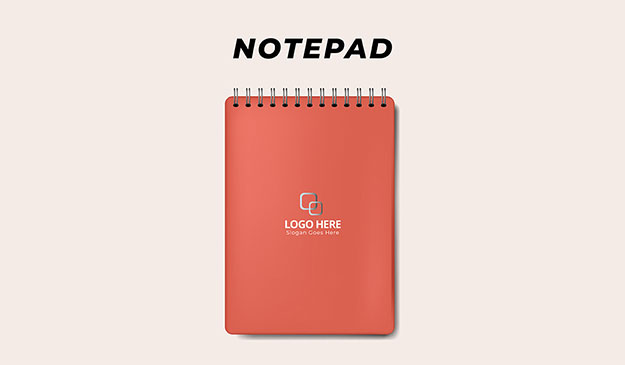 Notepad is a common stationery item and is so effective as a brand material. Branded notepad helps to make people know about your brand. Brand produces beautifully designed notepads and distributes them to clients and consumers. This is a good way to increase brand identity and build a relationship with their audience. Business research shows that consumers love to purchase from the store that offers discounts and giveaways, gifts, and vouchers often. If you are designing stationery items for your business, you should consider the brand notepad. Brand notepad is so effective to convey your brand message to massive audience and turn them into your customers. To make a stunning design for your notepad you can find professional notepad design agencies or solo graphic design experts online.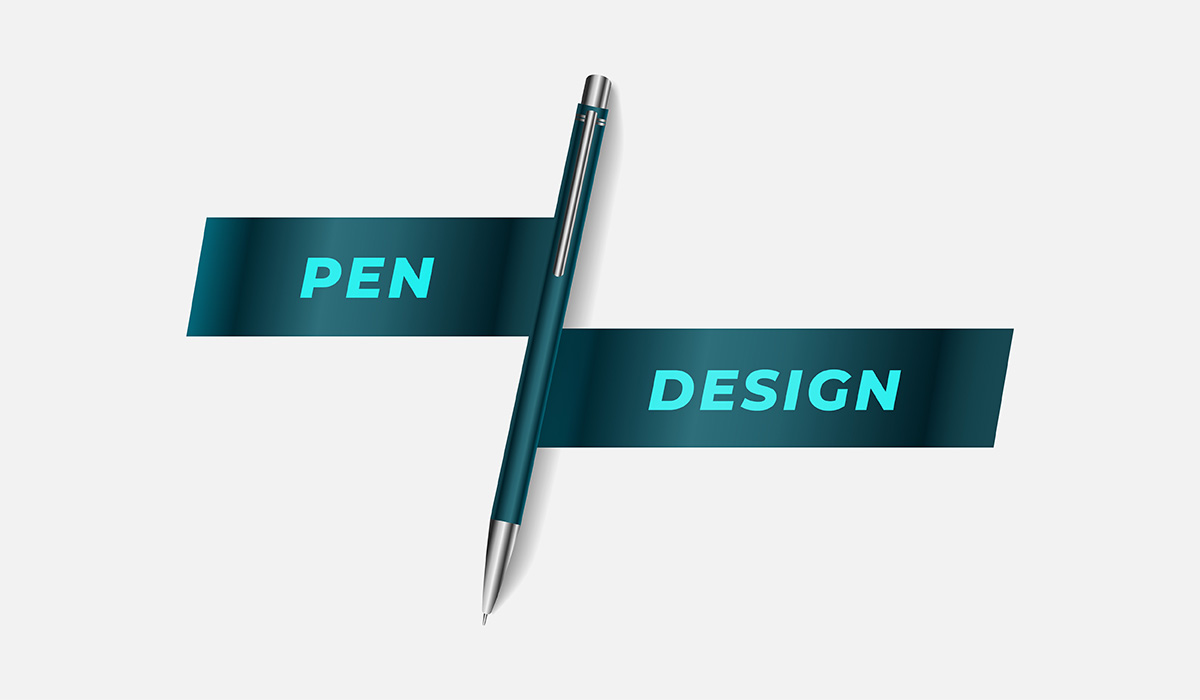 Pen is one of the significant stationery items that play a good role as a brand stationery item as well. You must see pens with specific brand names affixed. It is a good and creative idea to conjugate brand names on hard pens. It also works as a cost-effective marketing idea if you widely give them out among the common people. The idea is good because whenever the recipients use the pen, they will see your brand name every time they hold the pen in their hand. When designing a pen, you should decide on your budget and the target audience. If you are intended to make a massive giveaway, you should keep the cost as low as you can. In such a case, choosing low-cost pens would be fair to keep the entire budget in your range.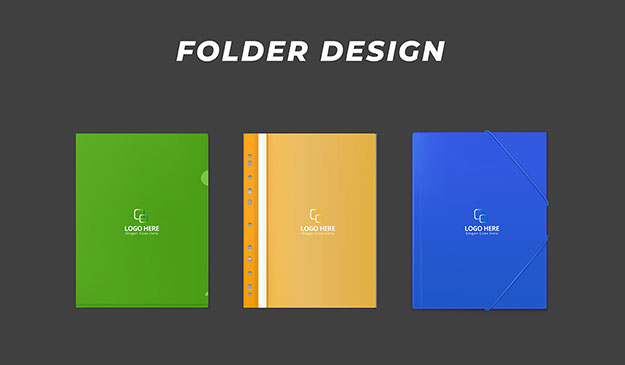 Whenever you need to submit any presentations or assignments, you are looking for a folder to properly submit all the documents. However, folder is an item needed for many other tasks. Medium and large business organizations need this item to pass out documents and sheets from one desk to another. Moreover, brand designed folder holds brand identity, giving a permanent first impression of your brand. According to clients' needs, we deliver eye-catching folder designs for their brands. The soft design can be printed on any kind of folder including paper folder, plastic folder, business folder, colored folder, and others.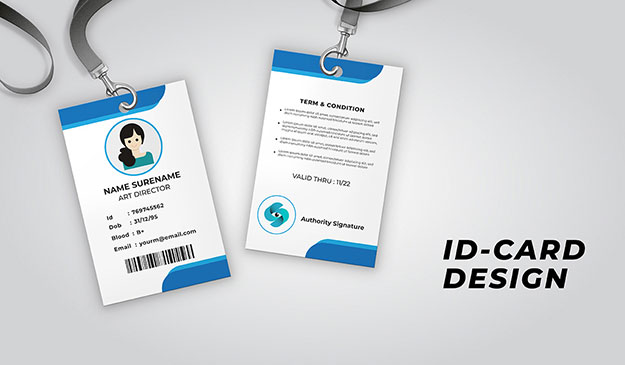 Though ID cards don't fall under stationery items, you can find this item as a part of online stationery design service. When a new business intends to construct brand identity, they should care for every single visual brand element to design distinguishably. Graphic Design Eye provides branding design services that include everything your brand needs. For instance, your brand employee ID card should be designed according to the brand's visual identity. Brand ID card designs are so important to identify brand employees. When hanging with brand-designed ID card ribbon, it tells the brand name even in the crowd.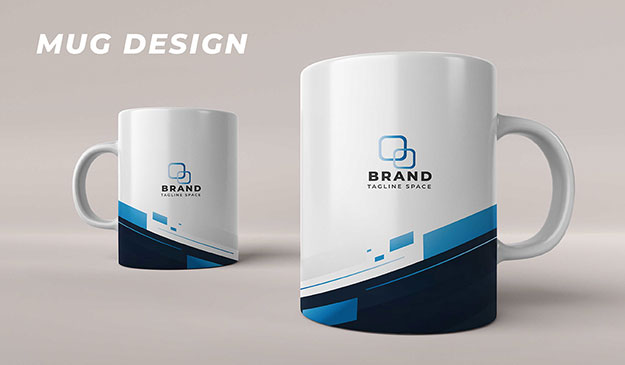 Coffee mugs printed with brand logo, slogan, brand color increase the beauty of the office and make feel good in every sip of coffee or tea. Designing coffee mugs for brands and businesses is a common part of branding nowadays. You can find most brands have branded designed mugs in their collection. They make it for several reasons such as showing the brand as professional, giving potential consumers gifts, and so on. If you want to do beautiful mug design for your brand, just inform us. Graphic Design Eye is professional and has a rich mug design portfolio that we have designed for particular brands.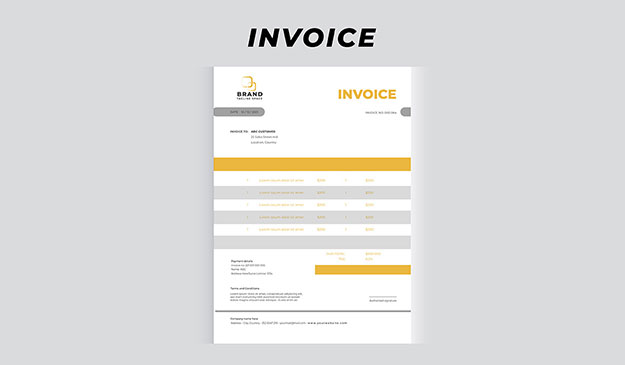 Invoice is an essential part of all businesses. Invoices are generally straightforward, making the final deal between the buyer and the seller. Since invoices are always provided by the seller, therefore, it holds all the buying details including product names, prices, discounts or offers, VAT, or any other fee if included. Invoices are printed on A4 size paper. Sometimes it plays the role of warranty or proof that the product was purchased from the store. So, it isn't exaggerating to design invoices in a way that ensures consumers about your brand credibility and also encourages further purchase. We will create the same kind of invoice for your business by professional designers.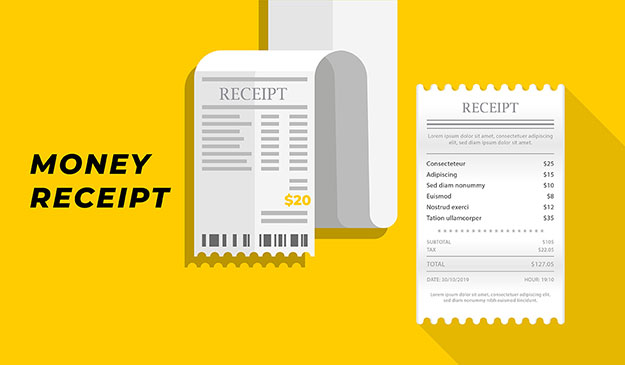 Money receipt and invoice aren't same. Although both include buying information, payment details, and product name but money receipt is usually written by pen while invoice is prepared through computer typing and printed. If you are a business, you can choose either money receipt or invoice, but you have to design the template before through professional designers. Designing money receipts and invoices are graphic design experts' jobs. You have to find professionals to ensure a good catchy design for your needs. However, when you are in Graphic Design Eye, you don't need to search for graphic design experts, because we are offering a whole team for your support.
Stationery Design Services Pricing Definition
Stationery design services are less expensive. You can find so many online services offering stationery design options at various price ranges. You have to find out the best place to ensure the best design for your purpose. However, if you are looking for a cost-effective option regarding this. We use internet to find all the solutions we need in our daily lives. Finding one best place to get your brand stationery design ready isn't so tough. How much should you spend on stationery design services? As there are so many options available, you can see different prices in each place. You may be a little hesitant to decide which one is right for you. Here is a moderate price list so you can get a little idea about stationery design prices.
Business card design: starts from $50 to $600, you can check our business card design service page
Letterhead: $100 - $300
Envelope: $100 - $200
Notepad: $100
Pen: $150
Folder: $150
ID card design: $100
Mug design: $100
Invoice design: $100
Money receipt: $100
T-Shirt: $300