Deep Etching Service
Deep etching service is one of the leading photo editing techniques. It is the process of cutting any image and pasting it to another place digitally. At the same time, the photo undergoes several image editing techniques and finally, gets an impressive look.
At present, this photo editing process is used almost everywhere to bring perfection in photos. Once you apply the service, the photos will look smarter than before. Moreover, deep etching techniques are able to remove unwanted elements from the photos - like the background removal service. You can change the color tone, add or remove objects from the image per your needs.
Besides, deep etching service is a type of picture editing which is necessary for almost all online business entities. As we make the dull photos look smarter, you can use the images anywhere you want. Moreover, the pictures are able to express things more clearly than words. So, the application of deep etching enhances photos and will help you generate more leads for your business.
However, you need an expert to perform a deep etching to your photos. Not everyone is able to provide the best deep etching technique as they lack skills, experience and expertise. We have been operational for a long time and served a wide number of clients so far. Hence, you can try our offerings today to enhance your photos. And as we have a free trial option, you can check our deep etching quality, as well.
What Is Deep Etching?
Simply put, deep etching is a Photoshop technique used to remove background from images. You may familiar with image background removal services and deep etching is a relating one of them. Graphic design and photo editing have been classified under different names and processes to make it easy for common people. If you take a look at them, you will find tons of photo editing services in this regard. Deep etching is one of the main photo editing processes that take part in every photo editing operation. In precise image post-processing, deep etching must be used to make the image perfect and visually appealing.
Forget deep etch, you must hear about clipping path service? Deep etching is a similar word to the clipping path. And the process is also the same in both of them, deep etch used to cut out an object from images. You need to have experience using Photoshop to catch it perfectly. Both the clipping path and deep etch technique used the Photoshop pen tool to create a vector path in images. The path is simply a way that will help you to remove any unwanted object from your image like the background. You can cut out different portions of an image and also use these parts in another background or image that you want.
Different Types Of Deep Etching Services
Almost all the photo editing service agencies set deep etching services as one of their regular editing services. According to its huge demand, deep etching service is now at the top requirement of photo editing services. For many reasons, you can feel the necessity of this exclusive photo editing service. As you are here, we have managed the easy gateway to find what you need and how you can easily afford deep etching services online.
Generally, when newcomers come to any online photo editing service to fix images and make them as they want. An expert takes a look at the images and suggests what they need to do with those images to make them perfect and eye-catching. Well, deep etching is a professional task and most common people even don't hear about this. Therefore, when they hear the name for the first, they seek an explanation about it. Here is a complete guide about deep etching and how it works,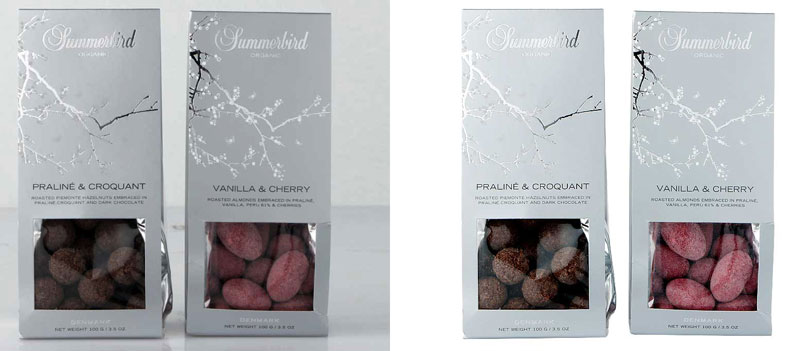 Images can be different according to the object it holds. Professionals considered simple deep etch those images which aren't so complex and don't include complex curves, holes, and shapes. For example, mobile, plate, egg, ball, and any object which is round, rectangular, triangular, etc. This primary type of deep etching technique is so easy to handle that's why it doesn't take many times to capture a huge image to do this simple deep etching.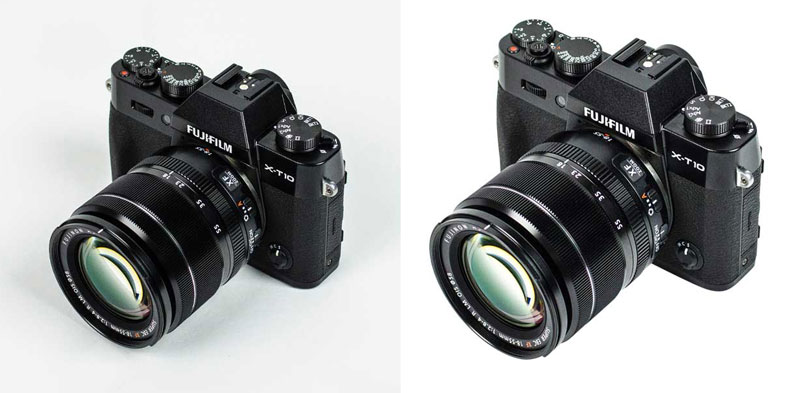 Medium deep etch are applied to those images which include multiple curves and shapes. Objects containing the image come with several embedded transparencies. Therefore, experts have to be more careful when dealing with those images. For example, a couple of shoes, watches, cameras, electronic products, fashion products, headphones, etc. are some kinds of images that need medium-deep etch service.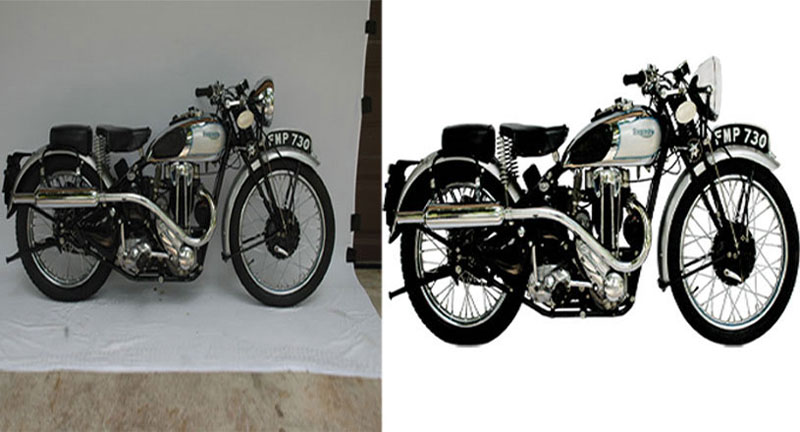 Images include complex objects like fur/hairy objects and groups of objects which aren't easy to deal with regularly. Complex images need expert hands to properly do deep etching. If any of the single sides aren't handled properly, it will distort the final presentation. Our experts consider that complex deep etch images contain huge embedded transparencies and closed paths. For example, furniture, jewelry, bicycles, groups of people, furry dolls, women with curly hair, etc. Complex deep etch requires high attention while operating these types of images. The main target behind deep etching is making images outstanding by excluding all unnecessary parts of an image. No matter, how complex your product photos of yours, we can fix them right-handed and will make them lucrative to your business.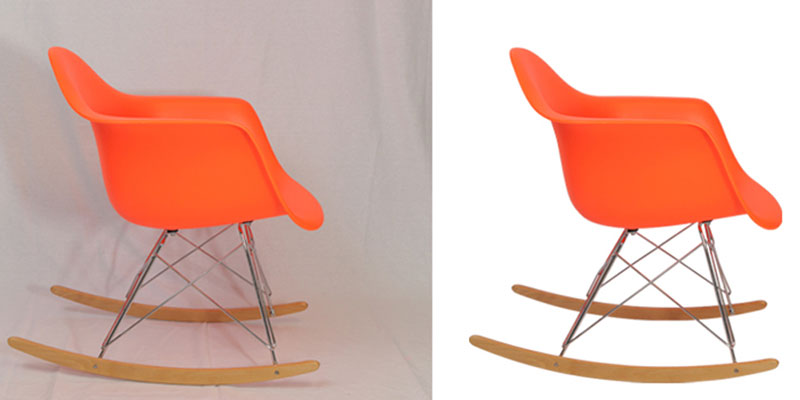 Deep etching is mainly a technique of removing unwanted background from images. The image background is a major factor especially when you are using images for business purposes. Almost all types of businesses now use images to make visual communication with their target audience. In this regard, if those images don't come eye-catching, they will fail to meet the purpose of why they have been created. This is why eCommerce retailers, photographers, and fashion enthusiasts are more attentive to creating colorful image backgrounds. Amazon product sellers need to keep their image background clear and white. Transparent white background seeks attention and reflects the value of the object. The white background has the power to catch online consumers' attention and allure them to buy the product as well. Therefore, if you have a business that includes a large scale of images to sell, communicate or visualize things, then you should think about the background twice. Deep etching is a non-destructive image background processing technique that uses experts to make images background as you want.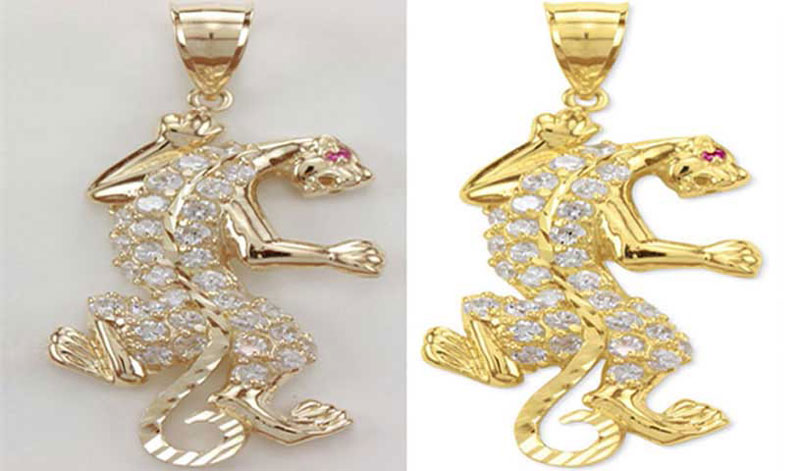 Precise deep etching takes part in precise photo editing operations. There are a plethora of photo editing techniques to fix several image problems. Photo retouching, color correction, fixing background, removing objects, a color adjustment in any specific portion of an image, and so on. In photo retouching, professionals take a deep look at the images and count every single portion of the image to make it lucrative and flawless. Images when captured may have a lot of issues to be fixed.
Therefore, image owners take the services of image post-processing to fix those issues. Precise photo retouching service is needed when you have to adjust images precisely, for example, changing dress and hair color, including or excluding images, implying real shadow to increase the value of the image. After all, the deep etching technique is highly necessary for all types of image editing. As it helps to isolate the exact part of an image while altering, experts use this technique when they need high-end retouching and adjusting.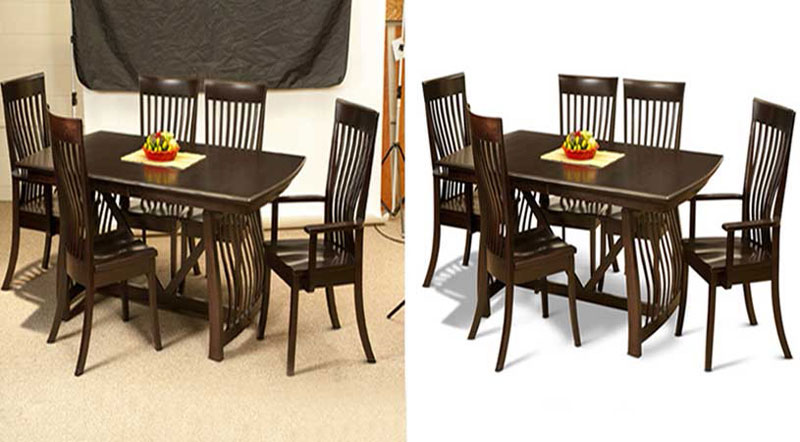 We suggest taking multiple images deep etch services at the time when our clients have multiple images to prepare for a particular contention. For example, static animation and cartoon art, preparing catalogs for fashion products, internet templates, advertising design, and so on. Multiple deep etch is essential in such cases because these are containing dynamic color levels, effects, filters, multiple fillings, opacity, size, and rotation. Therefore, if you have such situations, then you require multiple images deep etching service.
Why Use The Deep Etching Service?
Deep etching is an essential photo editing process that helps to resolve image problems. Since, background removal services get huge popularity according to the demand of eCommerce retailers, photographers, and so others. If you wonder why deep etching service is so necessary, then below here is an explanation of when and why this exclusive photo editing technique applies.
To Change Or Remove Background From Images:
There are several background removing techniques that come with image post-processing software like clipping path, background erasing, and masking. Deep etching is nearly similar to the clipping path because it also uses the Photoshop pen tool to remove and fix image background problems. Captured images may include several problems in their background. Like, such as removing unwanted objects, color adjusting, adding elements into it, and also changing the whole background for online product images. Especially for difficult image background-removing processes, deep etching helps professionals and makes the process easier and faster.
Photoshop Color Correction:
Color correction is a very necessary part of image post-processing. Images don't come perfectly in the color aspects because some issues take part when capturing the object. It may be a lighting issue, improper sunlight, and whatever, color problems are unavoidable. Without this, eCommerce products need to adjust with the right color affiliation. For example, single fashion products come with various color compilations. To save retailers valuable time, they just take a product image and change the color of the available products with the Photoshop color correction technique. All the eCommerce products, modeling photographs, and car photography need to go through the Photoshop color correction process. There are several techniques to correct unusual color parts of images, among them, deep etching is the quickest and easiest form.
Product Retouching:
The importance of photo retouching is immense. Retouching is the process of modifying images in a way that makes them gorgeous. Retouching is essential to get the targeted results through images. At present, images are the only way to engage people with your business and brand. Ecommerce businesses rely on the product image, advertising, brand awareness, print media, newspaper, and magazines everywhere, you find images as a source of entertainment, information, and communication.
However, product photos should be retouched well to get the desired results through them. When retouching, experts accomplished a lot of changes in the images. If the changes should apply to a specific portion of an image, then deep etching is the solution to isolate that part and do what they want. This is why deep etching is considered an integral part of a product or any other photo retouching.
Image Manipulation:
Image manipulation is an extreme part of photo editing which is used to create the best visual formation by aggregating different visual elements and putting them together. You may have seen such image manipulation online and on social media which looks like high-end retouching but they are the creation of manipulation. Image manipulation needs when people want to make something unique and cognitive. Image manipulation is distinct and more complex than other photo editing types.
Whatever photo editing experts use deep etching techniques to make the process easy. Deep etching helps them to precisely cut out any parts of an image and replace some others in that. Also, deep etching helps to properly apply any effect and make that look fine and natural.
Image Optimization:
Image optimization is a part of web image management. Images are used in websites, blogs, and other online platforms to make things easy to understand for the audiences. Images acted a strong role and related directly to the website loading speed and user experience. For images, if they are large, then they will take much time for loading. It will cause top lag in the user experience and if so, visitors won't spend time on the website. Buffering is a major issue for websites and blogs. If you are a website owner or a blogger, then you must be concerned about this. A non-optimized image will ruin your online journey and you don't catch the audience anymore. However, image optimization is done with deep etch because it helps to resize the image by cropping and adjusting the image partially. Therefore, deep etching has an important role in image optimization.
Image Blending:
Photo blending is highly necessary for making real estate advertising, microphotography, HDR photo editing, and so on. Mainly blending is the process of merging multiple shots into one frame. It is used to create the best visual form of images so that they look more creative and lucrative. Since photo blending is a manual editing technique, editing experts apply several tricks to make the image perfect while adding a distinguished part of the image. However, deep etching is also necessary for photo blending because images should be adjusted to each other and experts have to accomplish that there are no visual flaws spotted in the image.
Who Needs A Deep Etching Service?
Without any doubt, deep etching is the most common term in the photo editing and retouching industry. If you want to make your image more exclusive then you must go with this service. So, who needs a deep etching service?
E-Commerce Business
Ecommerce retailers cannot go without the help of professional editing support. They have to manage huge product items and need to make them appealing to grab buyers' attention online. In the above discussion, we have read how eCommerce retailers require deep etching services. As eCommerce product images require a white background to be lucrative, retailers can accomplish this through online deep etching services. To make the product attractive, you need to remove unwanted objects from the picture. A deep etch will help to do that and also it will make your image eye-catching.
Website Owners
We all know the importance of optimization and we can say that if an image has not been properly edited, it is impossible to attain good performance. Therefore, it is very important to have a properly optimized web image to display the website properly. If the web images are not so attractive, they will fail to gain more traffic. For that reason, website owners need to optimize their web images by deep etching. A deep etch will help you to crop and resize your images and make them fully authorized to provide good performance.
Photographers
Photographers are highly in need of deep etching services because their photographs must be perfect in all aspects. For example, photo color correction is an umbrageous, misunderstood, and incredibly underrated field in digital imaging. It helps to make an image look better. Photographers also need other editing services like retouching, manipulation, background removal, and so on. Whatever they need, there comes a deep etch because it is a kinda gateway to make images how you want. Deep etching provides you with the proper correction of the color using multi-clipping path technology. It makes useful adjustments and changes color regarding your quantity.
Garment Industry
I think the importance of deep etch service in this sector can't be finished by saying. We see many online clothing pages where products are shown with a white background. We also see catalogs for clothes where the image is added to a different background. In the garments industry, this technique will allow representing the clothing materials smartly with or without a model.
Print Media
The print design and media industry also need photo editing services as well as deep etching. Print media is highly dependent on photo editing services and most of the print media industry used to have one or multiple graphic designs and editing experts to leverage all the print accessories perfectly. All the print items like posters, banners, leaflets, flyers, print on hard materials like mug print, t-shirt print need proper design compilation before printing. Especially in magazine and book cover print, publishers have to perform specifically on every page for designing the magazine layout outstanding and appealing to the readers.
Advertising Agency
Creating advertisements for online and offline adverts requires expertise in digital art and illustration. Modern adverts should be made distinguishingly with including all the design elements. Advertisement is a great marketing tool for businesses to spread brand identity, and product originality, and get people's attention through it.
Therefore, advertising is at the core of marketing value. If you want to express your brand identity through advertising, you must go for a graphic design and editing agency that can do the job professionally for you.
What Are The Benefits Of A Deep Etching Service?
There are a bunch of benefits that come with a deep etching service. If you are needier of this service, you might wonder what exceptional would have done through deep etching service. In the above discussion, we have seen the importance of deep etching service and how it relates to eCommerce optimization and other important facets. Visual impacts are highly important these days, to create the best visual form in any image, you must need the help of a deep etching service and other photo editing applications. Although there are some real facts about why you should choose a deep etching service to grab up the benefits that come through it. Here they are below,
High Quality
A high-quality image is required everywhere at present. Whether you are an eCommerce retailer or you simply run a website for blogs, you need high-quality images to fulfill the visual demand of audiences. Images are needed everywhere to make visual communication. An image is worth thousands of words. Especially, there are some cases when it is initially required and without proper images, you can't perform these tasks. However, high-quality images need high retouching and editing. Whatever your need is, you must talk with professional deep etching and retouching services to build up high-quality images for your purpose.
Budget-Friendly
The most interesting fact about photo editing services is, that these services are highly affordable to take and rely on. For instance, think you are a fashion business owner and you need all of your fashion products catalog to allure consumers to buy your products. In this regard, you can do this in two ways, one is hiring models and professional photographers to shoot the best appearance of your products. And the other way is, to take photographs on your own and edit them with professional editing agencies. The first way is for brands that have a higher budget to hire models and professional photographers. But small business owners and eCommerce retailers can't afford that as most of them lack investment. Therefore, going for the second way will be affordable and easy-going for them. If you search online for deep etching services, you will see a hip of agencies provide this at a cheap rate. You should wisely choose one of them to go upward for your image management.
Professional Touch
Deep etching is a professional photo editing term that can be done only with professional hands. Due to the expansion of photo editing demand and the software which makes it super easy, people are now more likely to have photo editing skills and sell services in the marketplace. Therefore, it has now become difficult to find the right place where you can exactly get the best deep etching and other photo editing services.
Graphic Design Eye is offering you the most creative photo editing and graphic design services. Our experienced and professional group of designers will easily handle any of your modern art and design problems and will deliver the most satisfying result to you.
Add Permanent Impression
The main reason behind photo editing is to make images as perfect as possible. Editing makes images eye-catching, and attractive which is so necessary to get an impression from the audience. As images are now used as the most powerful tool for advertising, marketing, visual communicating, and making visualization of wordy things, they should be made properly to accomplish the aim. Photo editing is the only way to get the best result through images that you use in your campaign. With photo editing, you can make images as you want. Raw images don't always come perfectly, that's why editing is required to make them well so that people get a permanent impression by seeing the image wherever they are.
Increase Value
A perfect image can increase the brand value and drive more traffic to the store. Use attractive images in your marketing campaign, business banners design, poster design, and all of your business appearances. In a word, images can save or kill you regarding how much effort you will give to them.
Therefore, whatever you are, if your job is related to images, you should be more careful and should take the help of a professional editing agency
How Deep Etching Works?
Deep etching is a Photoshop technique that is used in most photo editing operations. First, if you want to know how deep etch works, then you must have to introduce some Photoshop tools. Do you have Photoshop on your computer? If yes, then open the application on your desktop and follow what is stated below. Here are described all the tools that you can use for deep etching on your own. Perfect deep etching can be achieved with perfect Photoshop tool usage. In deep etching, tools are used that is.
Eraser Tool
As its name, it works simply by erasing objects that you want to remove from your image. In the toolbox, you can find it in the second group and you can find it with three variations.
Eraser
Background eraser
Magic eraser
Although it is a quick method to remove the background or any other objects in your image it doesn't work so pathetically.
Pen Tool
The pen tool is a blessing Photoshop tool for editors. It can do many things and helps a lot in most photo editing processes. Generally, a pen tool works like a pen, outlining to draw something. But in this case, the outline that we see as an output of moving the tool is called the vector path. Almost all experts use pen tools in deep etching services, as it results in one hundred percent perfect. Pen tool will allow you to make smooth editing with your images and it also gives you the power of control to adjust anything included in your image.
Endnote
From the above discussion, it is clear that deep etching services are very much important for many purposes. If you think that you are in any of these situations stated above, then find a professional deep etching service that can give a solution to your problems. To find this service, You can simply search on Google, as there are so many service providers who are ready to get the job from you. Besides, you can find many offline solutions to these problems as well. So, the choice is yours.