Magazine Design Service
The magazine is a kind of printed periodical shortly called 'Mag' also a journal, published once or twice a month. Magazines come as a source of entertainment and it includes some sort of short story, current affairs, knowledge, ads of products and services, and so on. The magazine is a very popular issue and it has a separate fan base of intelligent people who still carry on with magazines in their free time. But it is a matter of question that so many people, including magazine publishers used to ask that, is publishing a magazine still profitable? In present scenarios, the question is not so irrelevant. We are going through modern technologies like the design of eBooks, PDF readers, and the internet where we don't have to carry cumbersome books or magazines as we can read any of them anywhere.
Thus, smartphones and laptops with an internet connection have made our day completely straight and easy. But does this mean the end for printed books and magazines? No that is actually not, the demand for physical books and magazines still outrages, and people who love to read and take the smell of the new books must go for that. This is why physical books still outsell eBooks not in the U.S but all over the world.
Magazine layout design for publishers and agencies
Magazine is not a recent inclement rather it is an old visual representation and communication between a specific group of enthusiasts. And do you know when the first magazine was published? If you go through the earliest magazine, you will see the first published magazine was Ebauche Months Interdune which was a literary and philosophy magazine published in Germany, in 1663. In the way, London introduced magazines by The Gentleman's magazine published in 1731 was the first general people's magazine in London. So, the journey started so long before and now we are seeing a beautifully designed magazine with premium papers and colorful graphics that can surely be a part of someone's joyful day.
However, as you are here, you must be included with the magazine design industry or you are going to publish your own. No matter what your purpose is to create a magazine, we can help you to make your dream come true. For the information you kind of have, Graphic Design Eye is a popular online-based graphic design services company ruling overall graphic design and editing departments. We have a specialized commercial fan base and we have been doing this with almost client satisfaction for eight years. We can completely design the magazine layout according to your needs. For the trust issue, you can visit the portfolio section where we have displayed some magazine layout designs. You can take inspiration also from there.
Different types of magazine design
When you need to design a magazine and you are in search of outsourcing agencies or professional magazine design services to do the job for you, then you should have some things on your mind in this regard. Since there is a huge variation in the types of magazines and its category, the design also changes based on the type of the magazine. For example, sports magazines, lifestyle magazines, science magazines, technology magazines, and so on the list can't end. Every publisher wants to look at his magazine differently from others. So, this is not an easy task of designing a unique magazine layout although. To speed up the process, we have divided the service into two sides which are,
Magazine cover design
Magazine layout design
We design both print and online magazine layout and cover that will surely depict the magazine itself all the way.
Best magazine cover designs
Magazine cover comes first when you have to decide to publish a magazine. In the magazine you are publishing, you have a core reason which is reaching more and more people with your magazine. For a magazine, passionate readers are the only target that every magazine publisher wants to get a higher number of them. Not all people know about your magazine name before, some readers will make a quick decision to buy the paper when they are in the store for something else. Your magazine cover can be the reason for outselling the magazine. So, you should be more attentive to magazine cover design. We receive both magazine layout and magazine cover design orders from different places. And we are always keen to provide the best trendy design. For the magazine cover, we ensure all the elements that must-haves on a magazine cover. Specifically, we care for them,
Masthead
Main cover line
Main image
Issue and dateline
Background
Lead article lines
Supportive cover lines
Typography
Bar code
Price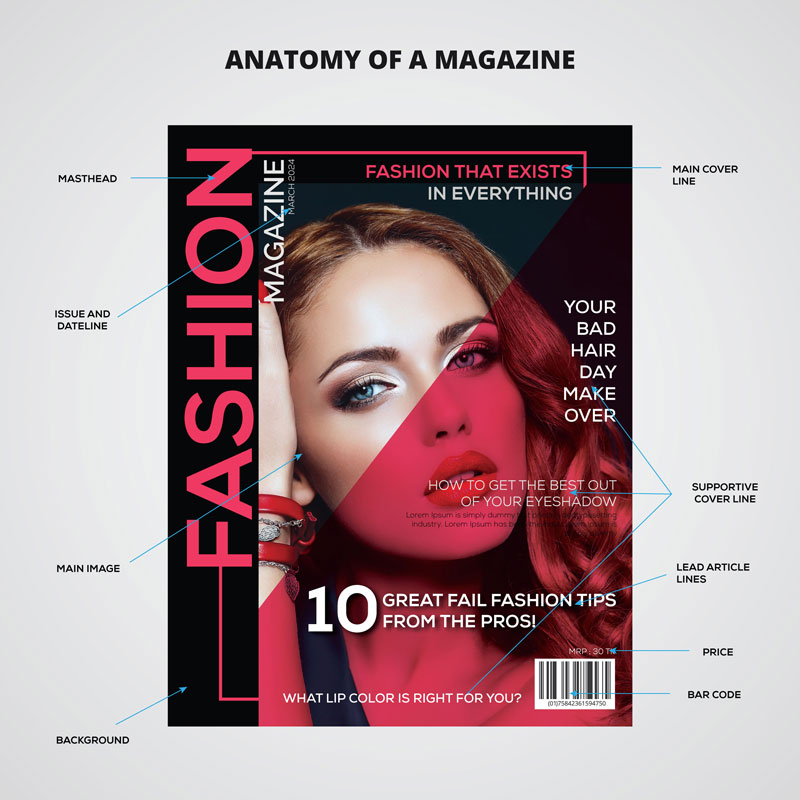 Magazine cover comes in different forms based on the characteristics of the magazine, and what types of content it conceals. The magazine cover is a cause of concern for publishers because they have to design it differently in every publishing month focusing on the theme of the month. But there are some common trends of magazine cover design which you can follow to have some inspiration. They are,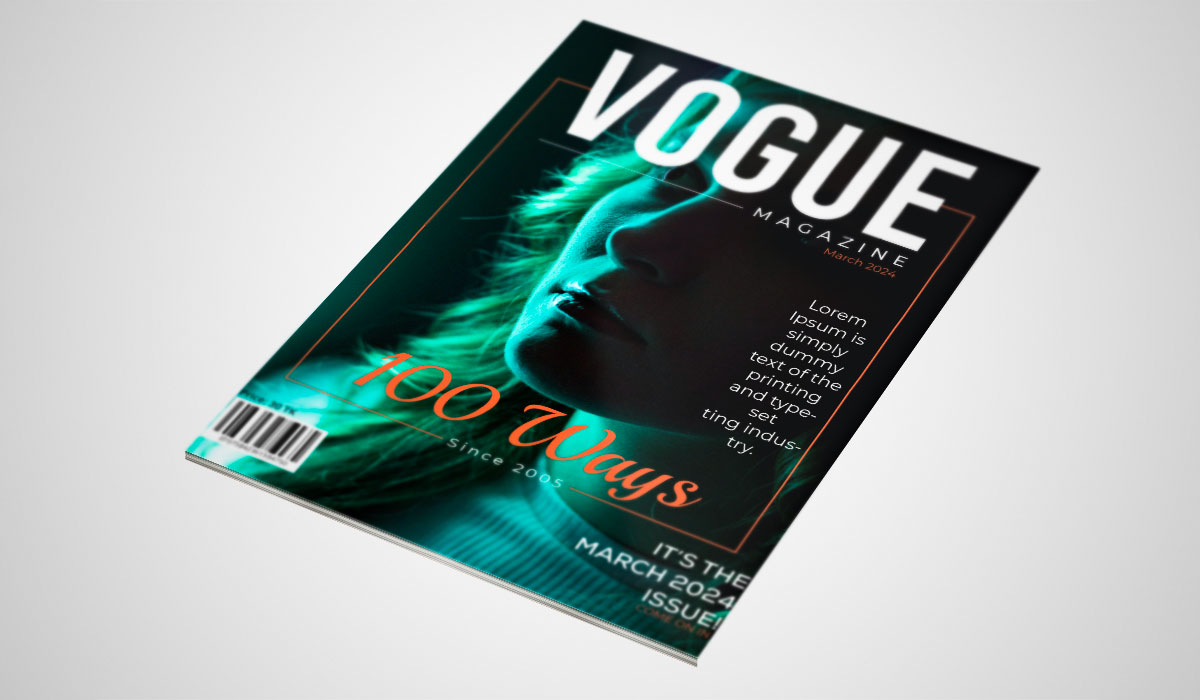 In such magazine cover design, the main image takes place on the whole of the cover, and the other cover elements took beside it. As the main image covers the whole area of the cover, it is usually designed following the main theme.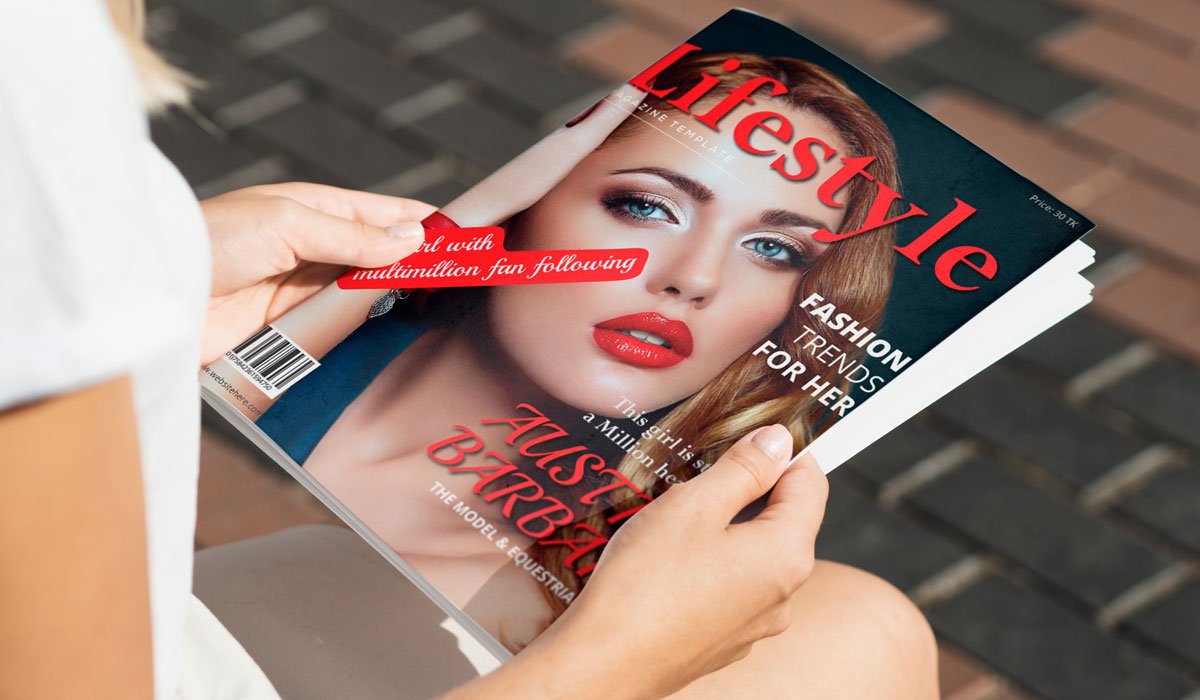 Lifestyle magazine covers mostly designed for lifestyle-based magazines and also used for conceptual magazine cover design. Lifestyle magazine covers come with some real models and locations and it is created softly so that people can easily engage with it. If you want to keep your magazine cover design with some kind of lifestyle shots, then you should ask for a photographer to capture the best clean shot for your purpose.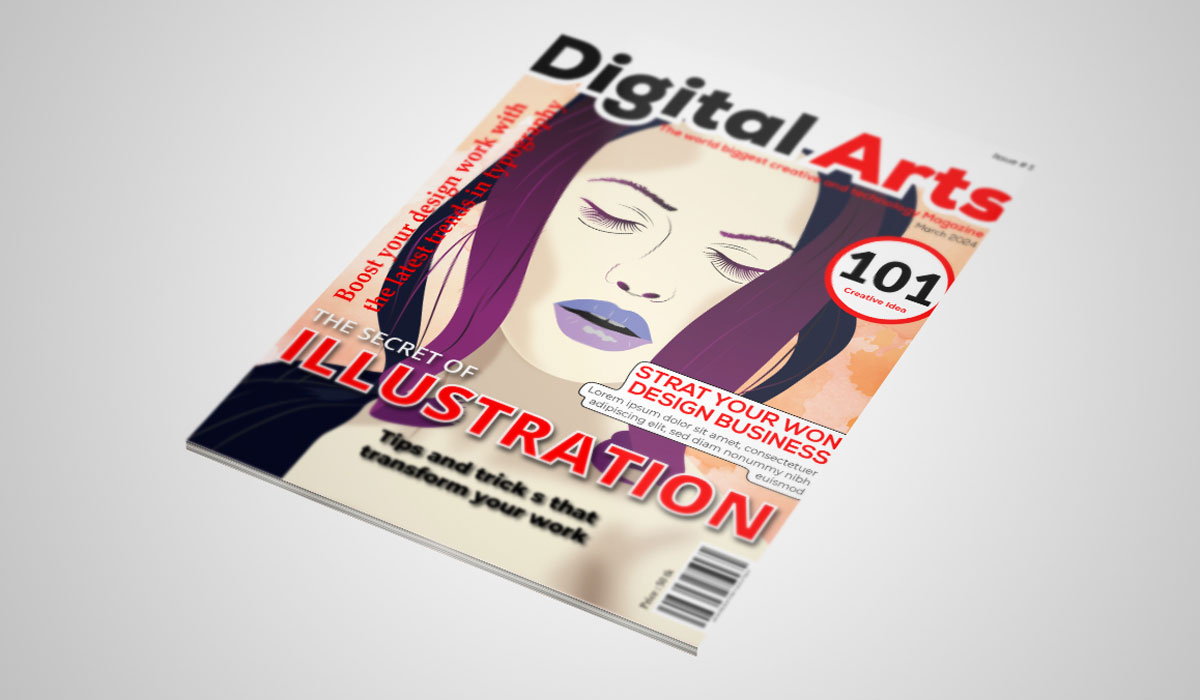 Digital art is now at the top of demand. They are used almost everywhere when people need to depict things in their own way. Digital art gained so much popularity because we feel a great interest in illustration and vector arts. They come differently from conventional graphics. These digital arts come with maximum satisfaction of eyes and minds and are highly able to interact with people and communicate with the design. Therefore, so many magazine publishers find a great interest in this specific design type.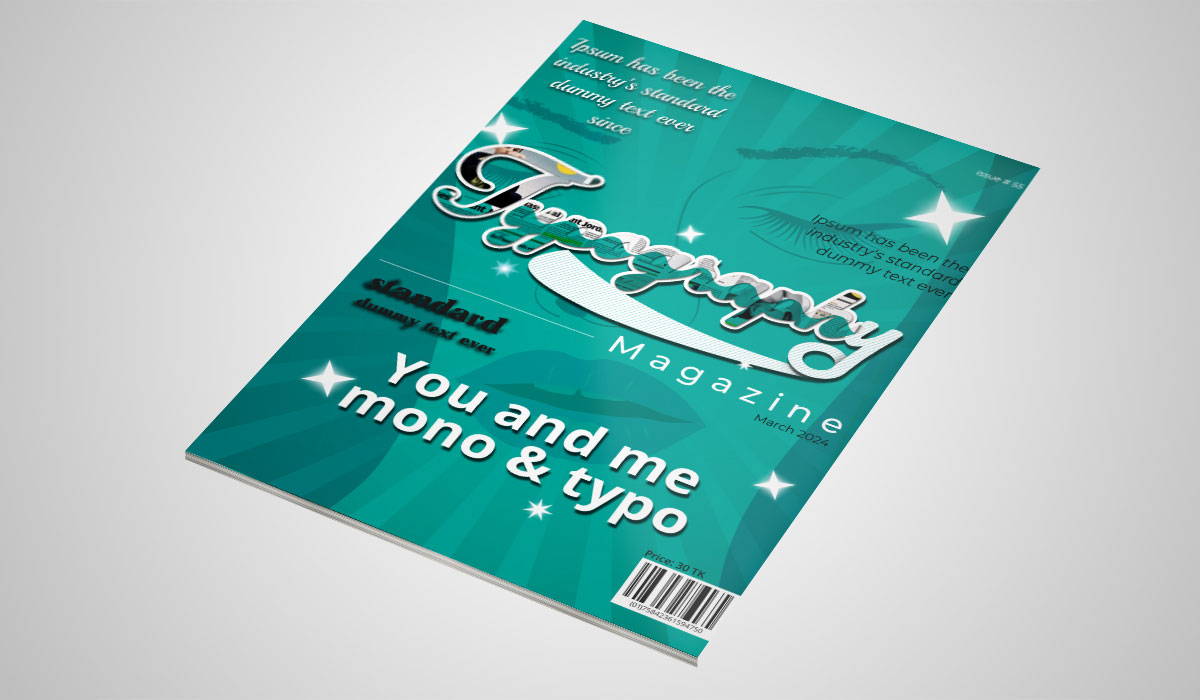 This type of magazine cover is simple, illustrative, and gives a quick glimpse of what it contains inside. We see many artistic text fonts with good visual design, they are as familiar as we can see to use them in every digital design aspect. A well-designed typography magazine cover design can stand alone against the other cover design. Because it is distinct and spot the whole magazine itself.
Best magazine layout designs
Here we come to the magazine layout design. We readily know what the layout is and what part it takes to the magazine. After choosing the cover format for your magazine, it's time to pay attention to your layout. If you compare magazines with online websites, then the website layout stands similar to a magazine layout. For websites, layout plays a very important role in overall website progress like UI & UX, its user interface, user experience, and user comfortability. Then your magazine layout should come out similarly which will be able to fulfill user's satisfaction when they are making time with the magazine. Your magazine layout, color combination, typography everything is a matter to consider. There are some additional elements that you must include on your magazine layout, they are,
Headline
No matter what, each of the articles on your magazine should come out with a beautiful engaging headline, heading is the best way to get reader's attention within a moment even if the article isn't something their likable.
Subheading
Subheading is so effective to keep the reading pace so that the reader could end up finishing the full story. Sometimes magazines include quite a big composition where they need to keep it interesting, subheading helps in this regard.
Caption
Using the caption, the author can add complements for images or articles, therefore, in common sense, captions should be placed on the bottom of images. Almost every photo needs a caption to make the image meant for the reader.
Text body
Either your text body is lengthy or short, you should engage it properly because a well-written text body is what keeps the reader connecting with the story. Magazines are distinct in their layout because most of the magazine text body is wrapped with images. When designing your magazine layout, leaving space for the text body with proper planning and managing white space to remove business is the main object.
Byline
Generally, the author's name took place under the headline of the article and the area is called a byline.
Pull quotes
In the magazine layout, pull quotes are the place where quotes are included which is relevant to the article. This section is larger than the caption, used to explain a photo or put words into the mouth to show the reliability of the topic.
Folio
Folio is some kind of footer that is better to keep at the end of the magazine page to avoid distortion. It is not only the page number but the magazine's name and issue date also included. Therefore, folio plays the role to construct magazine pages hierarchically. That's why it should be placed in the middle of the page.
Lead
Lead is the option that is included to give an interactive glimpse of the article. Most of the articles in magazines have a lead to engage the reader. Leads can be short or long but they should be written with action words to make the reader's mind go on through the article. However, magazine pages are designed with proper planning, maintaining space between text body and white space. Either, you are dealing with paper printed design magazines or online magazines, proper monetization of those magazine essential elements will help you to build your one perfectly. By the way, a magazine layout can be designed in so many ways mainly based on the designer's mind or the publishers' way of keeping things in the magazine. You can find thousands of layout design inspirations for magazines online by just asking google about magazine layout design. Although, we also comprise some of the best magazine design layout practices. You can give look to them to find if any of them matches your requirement.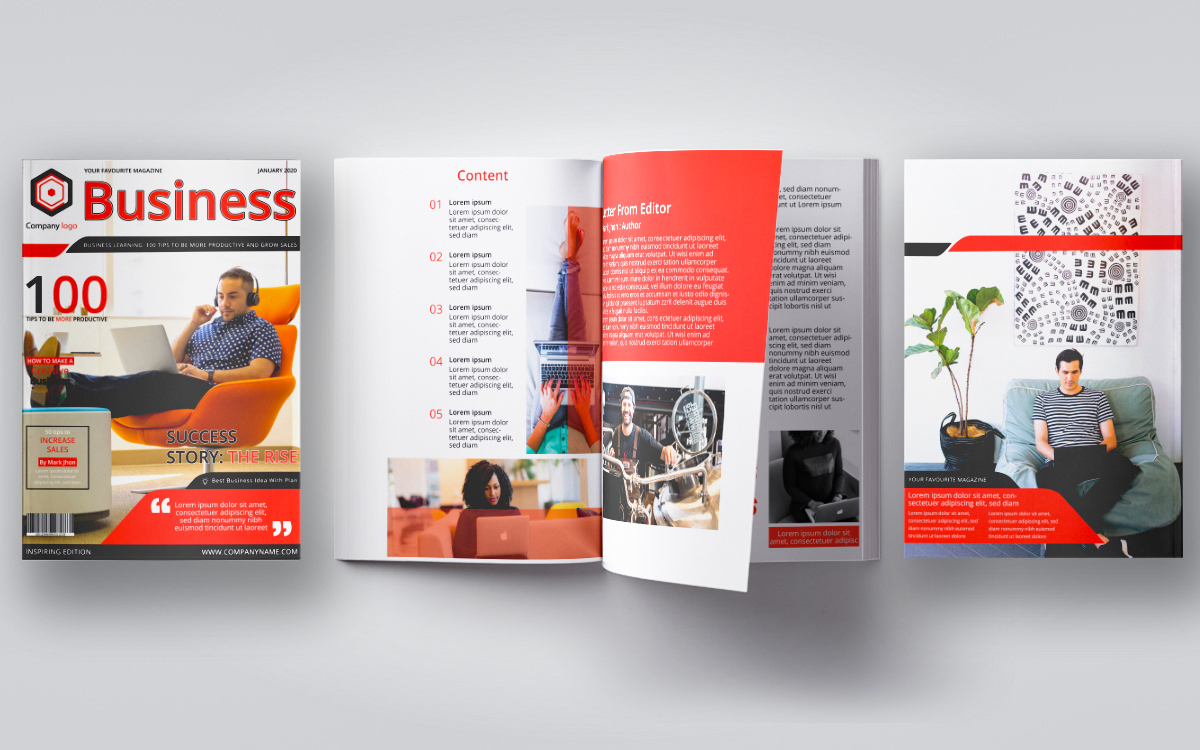 Trade magazines are designed to make some marketing and advertising design and they include all sorts of new products, big discounts and offers running in a separate location of the city. We also use this magazine for various kinds of branding. If you want to express your brand awareness by showing your business perspective directly to the people, there is a trade magazine that you can use for your purpose. You can make the advertisement of your products with this kind of trade magazine using or editing your product photos with your business slogan. This kind of magazine comes with attractive and eye-catching images of products which helps largely to grab the core attention of your customer's mind.
Therefore, if you are stuck with your brand identity and want to get over through it, you can make a trade magazine focusing on your business and can give it to your potential and local customers.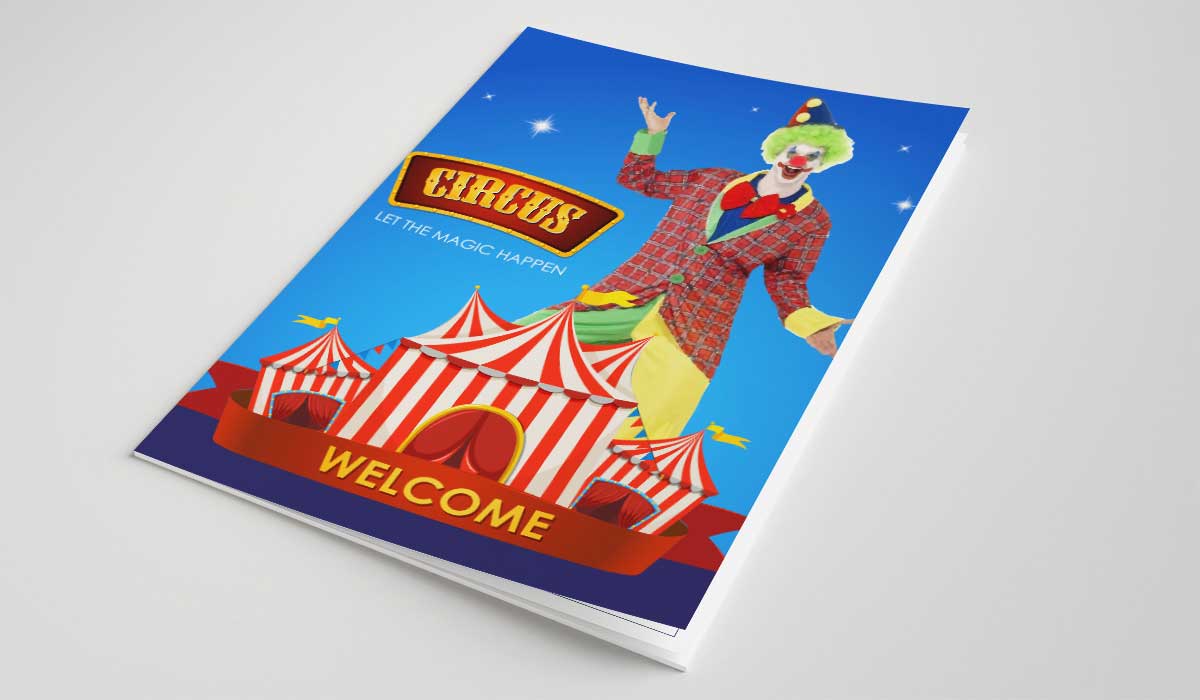 If you are a business of photography or art and you want to share your brand name across its area, then you've to take some steps in this regard. Although you can do this variously, you should choose a magazine as it can be a particular source of income if you manage it properly. In your personal magazine, you can freely add your photography works to mean that you are able to handle any kind of photography operation. You can also talk about different cultural arts and can make a sub-section for digital art illustration. This type of magazine is also used for representing the cultural effect of your city urbanization which helps to show up your thoughts and perception into the design. As you are looking for the best and creative magazine design for your business you can check out our portfolio and price list. We are hopeful that our design will blow your mind with outstanding and creative shapes.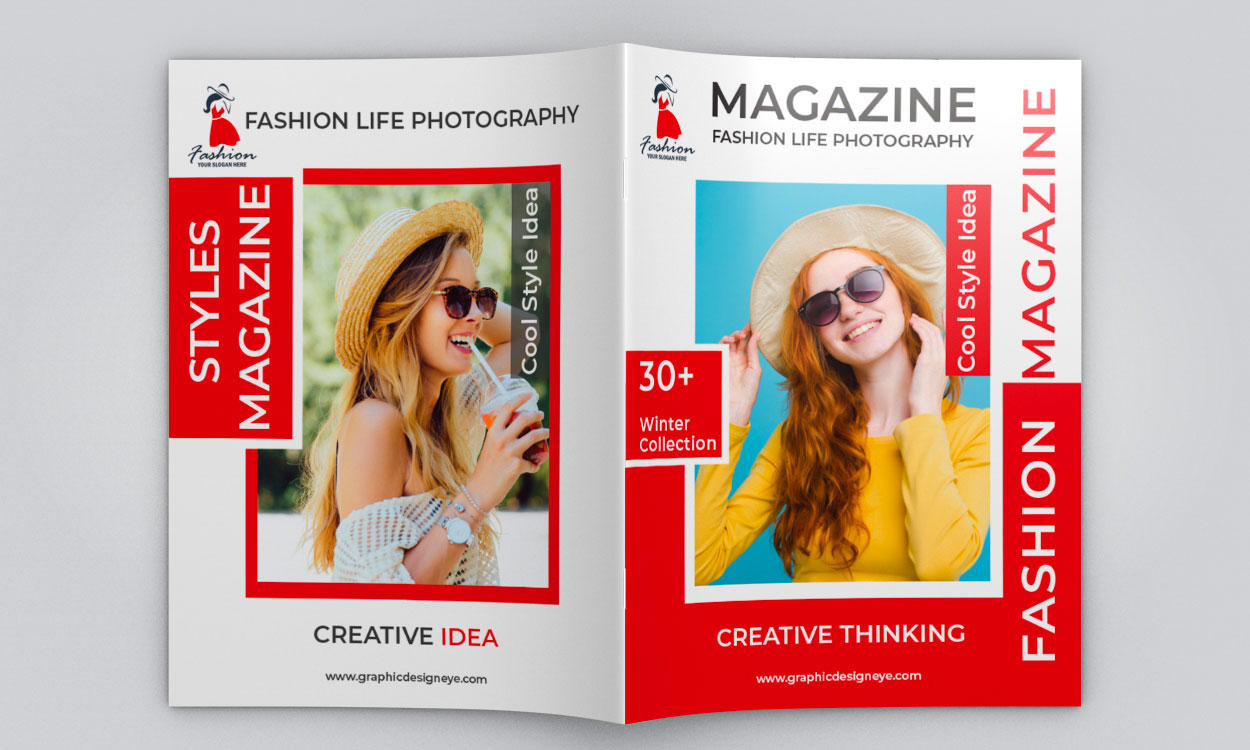 This kind of magazine is largely used when the intention is to show your vital images with some extra highlighting issue. In the picture window magazine, we keep some fixed panels where the images are shown to grab the attention of the magazine readers. There are a lot of magazine layouts but if you are looking for a clear assessment of your environments without any obstacles you just need to take the professional and creative picture window magazine design service. However, we maintain white space and proper fields for the texts so that you can describe your messages along with the pictures.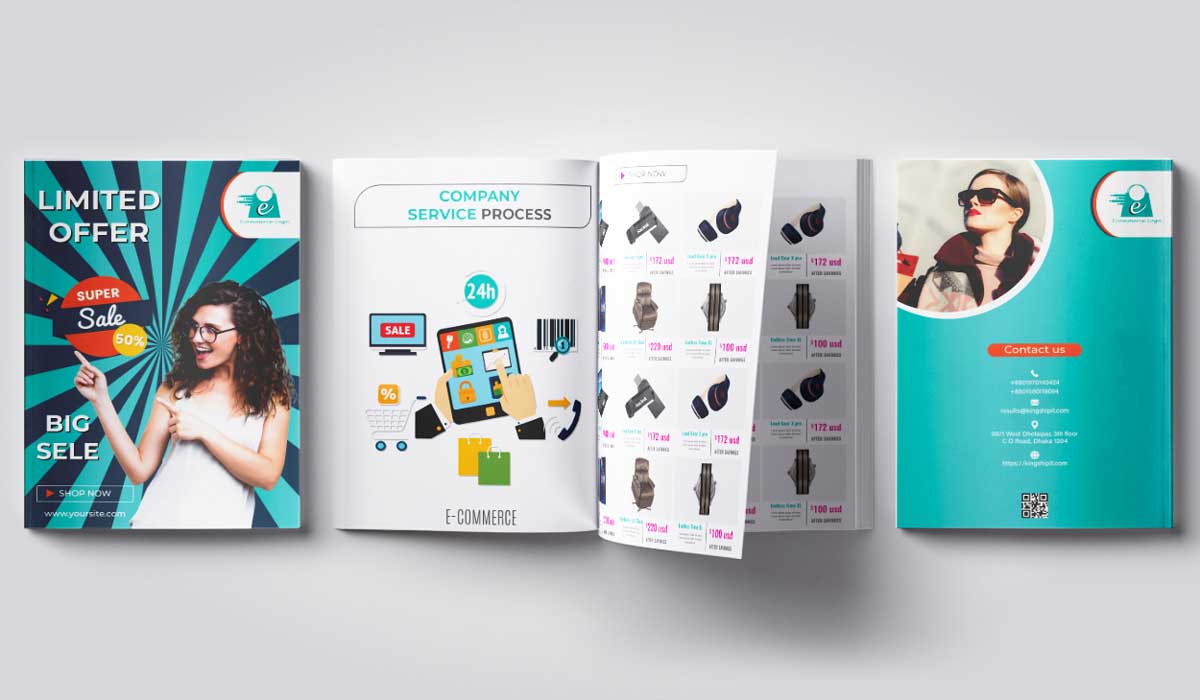 The multi-panel magazine is used to make some difference or comparison with numerous required information. Therefore, we see various types of big and small designed panels in the multi-panel magazine design. This type of business magazine helps to make you visible with your business information including images. All the panels of this magazine help to highlight or summarize your business goals and aspects with information. If you are looking for the best and creative multi-panel magazine design service for your business you must take the proper and professional creative multi-panel magazine design service from any professional and creative magazine design service providing company like us. Here you will get the best multi-panel magazine design at the lowest possible price.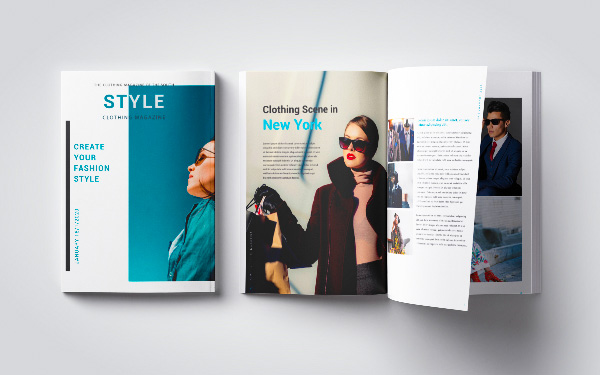 Frame magazine is largely used to display interior designs and product designs. We also find them widely used for exposing the exhibition designs and architectural designs also. If you are looking for the best frame magazine design for your business and your target is to expose with various kinds of an exhibition of your products or services you must need to find out the best frame magazine design services. There are a lot of designs providing company as you are looking for the best then we are here to give you the best possible frame magazine design service for your business. By taking our professional frame magazine design service you will be able to grab your targeted marketing way.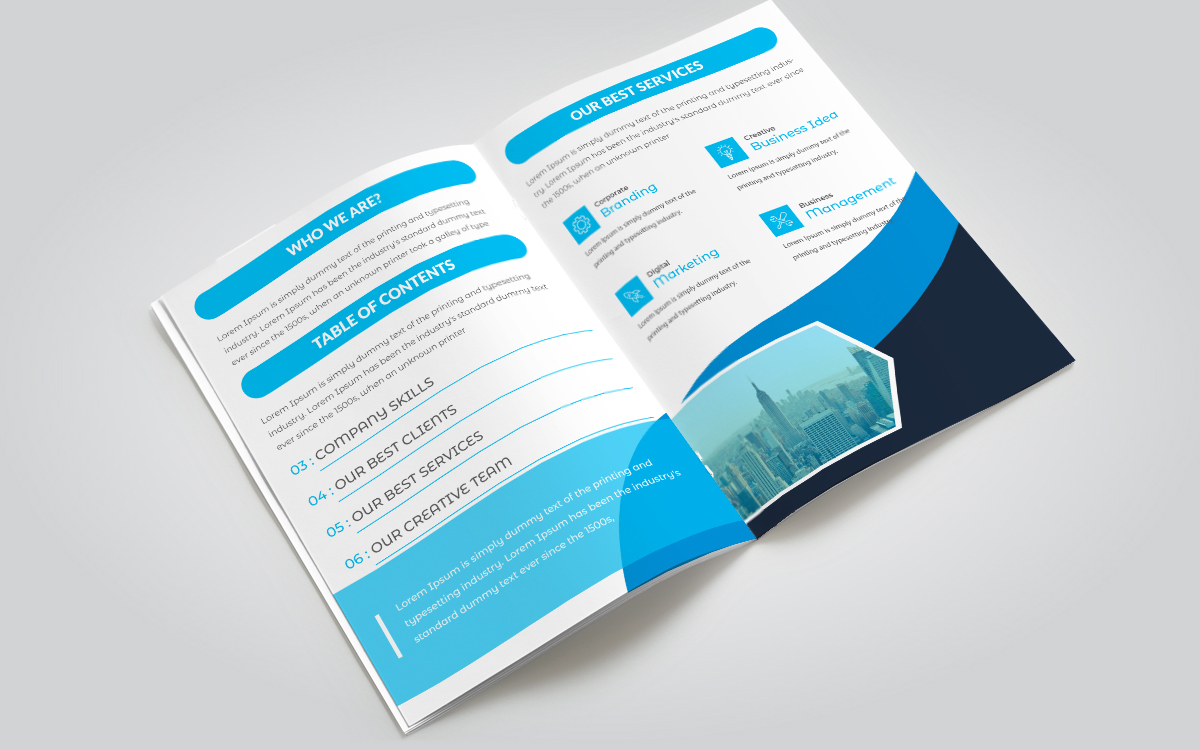 This kind of magazine is used to provide a lot of information that is inevitable and can't be avoided. These types of magazines or layouts are used by the advertisers so that they can provide a lot of vital information to their readers. We also see these kinds of magazines to use for the best representation of your company or business with information about you and your business. There are a lot of layouts but if you want to make your information visible in your magazine then you must need to take the copy heavy magazine for your business. Besides magazines, copy heavy layout is also used for online journal, newspaper layouts, online magazines, brochures, etc.
As you are looking for the best and professional copy heavy magazine design service for your business or institution's purpose, we are here to give you the best and professional magazine design service.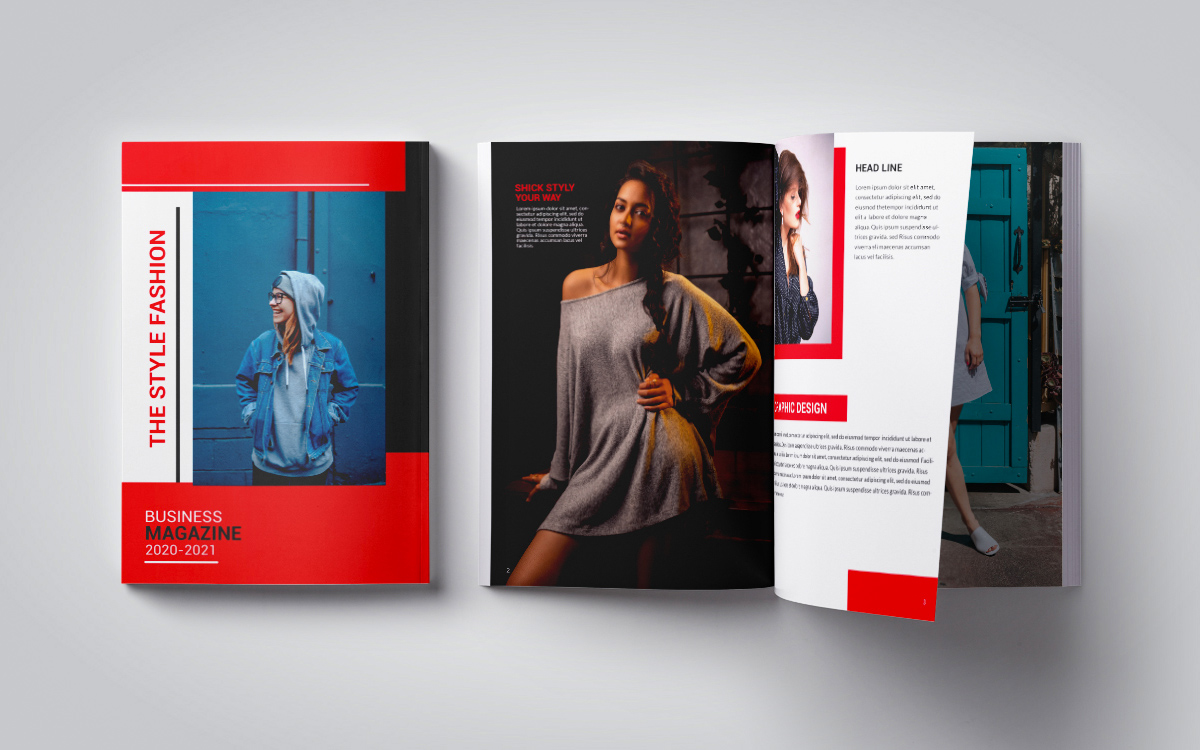 Booklet layout is a common type of layout used in almost all types of printed items such as brochures design, newspapers design, magazines design, and whatever it is. Not so complex in design, simply come with a long text body where it includes one or two images on each page or more. Booklet layout is so perfect to use for marketing, advertising, or business magazine purposes. If you are interested in compiling a magazine in business issues, you can use a booklet layout for your magazine. Because this magazine layout includes a wide text space to completely bring your messages, product description, and advantages to the consumers.
Therefore, to get the best and creative business magazine for your business you must need to take out this booklet magazine design service because there you will find various types of scope to make your business marketing throughout the pages of the magazine.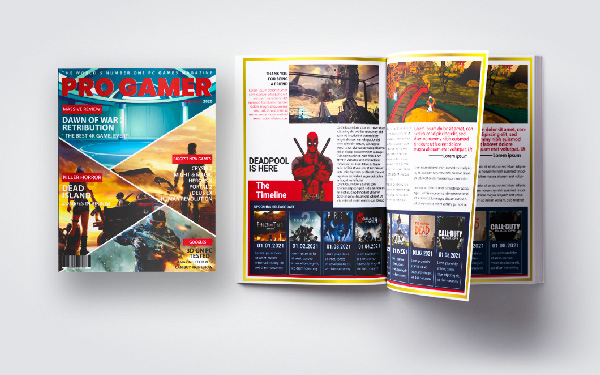 Mondrian magazine layout design is one of the most popular and common magazine layout designs. The layout is basically image-based and designed with several forms of square, and rectangular shapes in different sizes. Images come perfectly fitted to those shape boxes and a few text words may be included on the bottom or up of the image. Mondrian layout design is highly used for a conceptual storyline where images play the role to understand the story more than texts. Here image creates a strong storyline to depict the concept and elude what it completely means. Mondrian layouts are so perfect to use in any magazine type. Because of its heavy image appearance, readers also love to read and watch images. Therefore, if you are stuck to find a good layout design for your magazine, you can freely choose this one.
Though we are living in a world where the internet and online make everything digital and we don't need to buy paperback magazines to spend our leisure anymore. Because we're getting almost everything on the internet just sitting in our home. Since online became the main source of getting resources and information, paper print media has started to lose interest drastically. People are now less likely to buy magazines, storybooks, or novels while they are almost free to get online as PDFs. But still, a huge percentage of people find pleasure in the smell of newspapers which come with magazines and books. For them, the publishing industry runs nevertheless and you could get a particular genre of magazine publishing all over the world for those enthusiasts.
Sports magazine
News magazine
Journals
Film magazine
Fashion magazine
Business magazine
Animals & pet's magazine
Art & photography magazine
Business magazines
Tech magazine
Educational magazine
Science fiction magazine
Non-fiction magazine
10 PAGE Magazine Design + Unlimited Revision

FROM $500

16 PAGE Magazine Design + Unlimited Revision

FROM $750

32 PAGE Magazine Design + Unlimited Revision

FROM $800

48 PAGE Magazine Design + Unlimited Revision

FROM $900

69 PAGE Magazine Design + Unlimited Revision

FROM $950

100+ PAGE Magazine Design + Unlimited Revision

FROM $1,000

All kinds of (CONTRACTUAL)

By Quotation
Magazine Design FAQs
Let's come to the most important part of the magazine design service. Here we are presenting you with the most trending magazine design which is used widely all over the world to represent the company's beautification. We have covered all the needed inquiries about the magazine design service above, but here we include some more that may come to your mind when you are here to land your magazine design order to us. So, get a look if any of them you need to ask,
Why do you choose this service?
You need the magazine to serve various information about your company or about any other purpose, and we have the ability to make it for you. We know you need the best design for your magazine so that you can reach the target of your magazine providing for your desired people. Therefore, we have a list of experts and individual professionals in the field of magazine design. Our experts have the dedication to give you the best possible service for your magazine design. We're here to give you the best magazine service at the lowest cost as we are intending to minimize your cost by up to 30%. Magazine design is a very early and demandable sector of graphic design. Our expert design team comes with experience to design various magazine layouts and also cover designs for magazines.
We know that you have perspective goals behind your magazine publishing, and whether that is business or others, we can help you to achieve your goals. It is true that, unless eye-catching covers and layouts, magazines are not perfect to catch readers' attention. That will also cause their irritation at all. Therefore, in your publishing journey, you should set up professional designers to make the magazines outselling and to carry on through that.