Newsletter Design Service
Marketing with newsletter design services is gaining momentum at present days. Newsletter is an effective strategy for online and offline business entities. Through the newsletters, they can send the messages to their intended audiences, and it becomes easier to reach your goals.
Moreover, several types of newsletters designs are available. For example, you can use the html newsletter for sending emails. Such newsletters are designed for emails only. Besides, a regular newsletter can ensure the expansion of your brand. In fact, sending the messages through a well-designed newsletter design can establish a direct link with your audiences.
The exciting outlines, concepts, and designs of newsletter make your content marketing process easier. When someone sees the newsletter, they could be impressed by the outstanding design. It connects your prospective clients with your company.
Branding a business or a company is also smooth through a newsletter design. When you send newsletters to people, they will see the content. But they will look at the content more carefully when the design is impressive. And we can make the design look appealing.
Our exceptional newsletter design service is able to get attention from your customers and clients. So, if you want to leverage your online or offline business, place your newsletter design order today to secure your success.
Types Of Newsletter Designs
Since they are used for many purposes, they are designed differently according to the purpose for which they are used. At present, an email template and newsletter is the most popular one regarding its usage in email marketing. Besides, people often design customized newsletter designs as they need. Newsletter design services here come in great help to online marketers and ecommerce retailers worldwide. It drives sales and leads to online stores, increases traffic engagement, and makes the brand trustworthy. Here are some different types of newsletters designed to explain.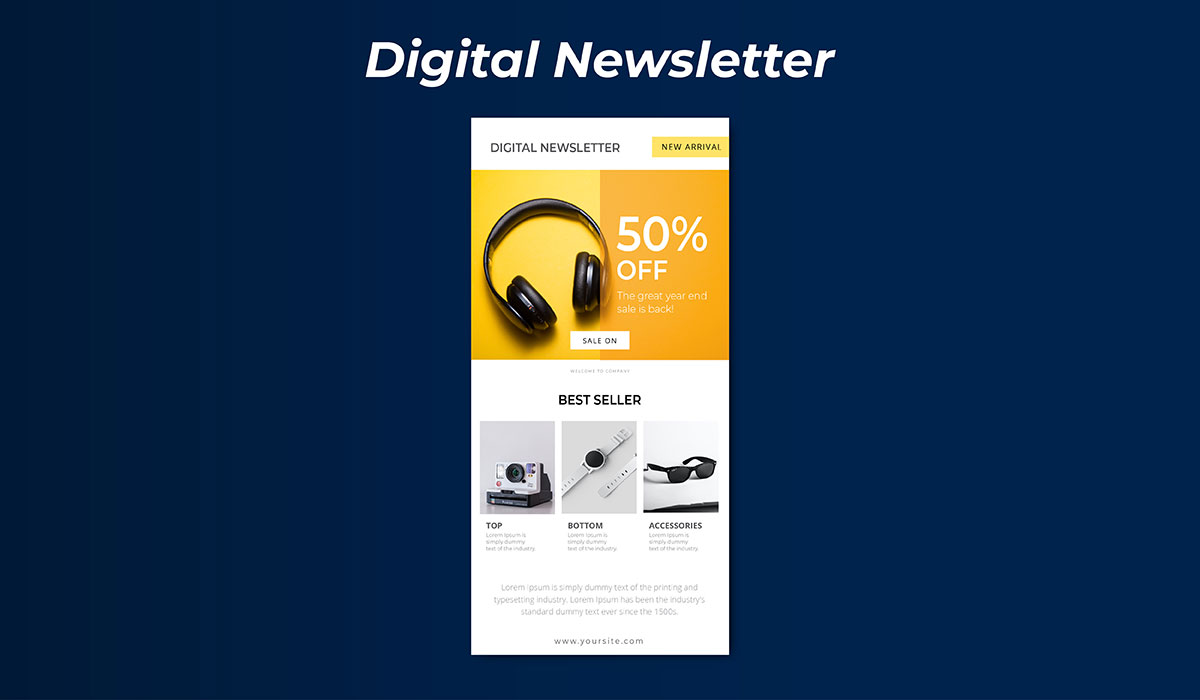 Digital newsletter is mainly email newsletter that marketers used to send to target audiences and prospects. If you are an online marketer, you must be familiar with email marketing. Currently approx 79% of B2C business employs email marketing strategy to spread new product ideas, blogs, and articles. Regarding this, newsletter is highly used to prepare the sales copy with a well designed email template including graphics, call to action, and brainstorming texts. Powerful newsletter with attractive subject line is so impactful. According to marketers' needs, we design all custom email newsletters by professionals. Get a look at these newsletters designed by our team of experts.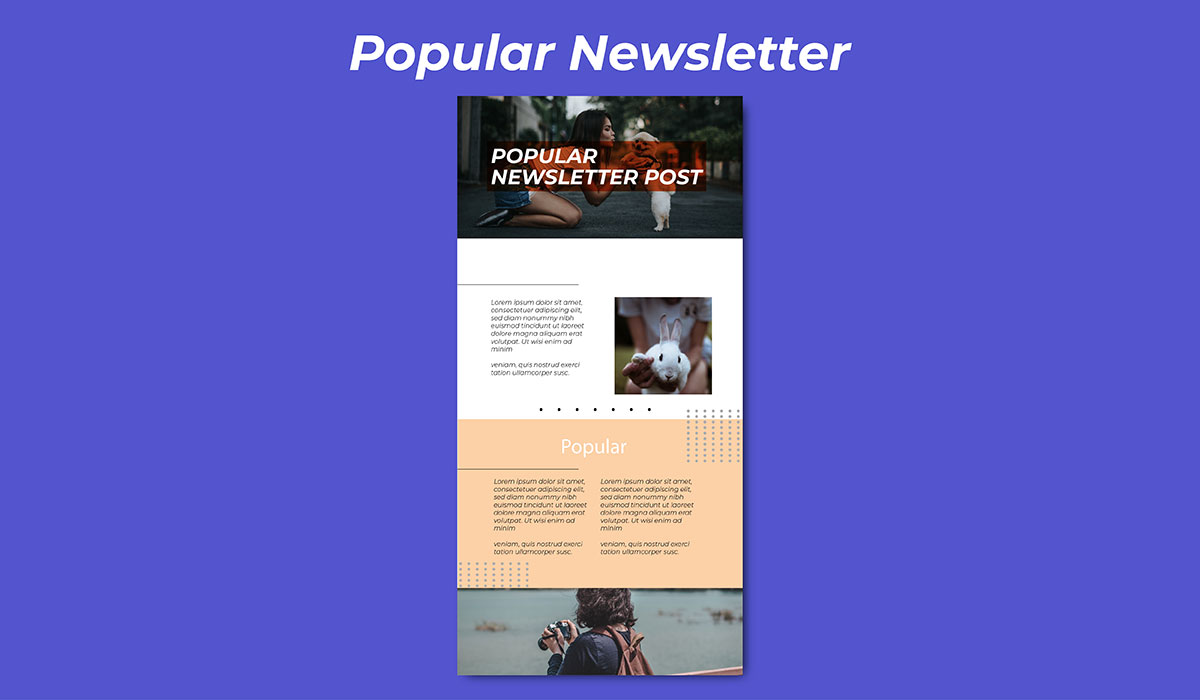 Sending emails to newsletter subscribers to let them know about the new blog or article you just published on your website. This is a popular website strategy to keep the audiences and potentials connected with your website. Today almost all websites have this option 'Subscribe for newsletter'. Website followers who love to read their blog posts used to sign up for newsletters. Later they would notify through email from the website. It helps to let subscribers know about their new blog posts and any website offerings. Therefore, all bloggers, affiliate programmers, and ecommerce retailers often use this strategy.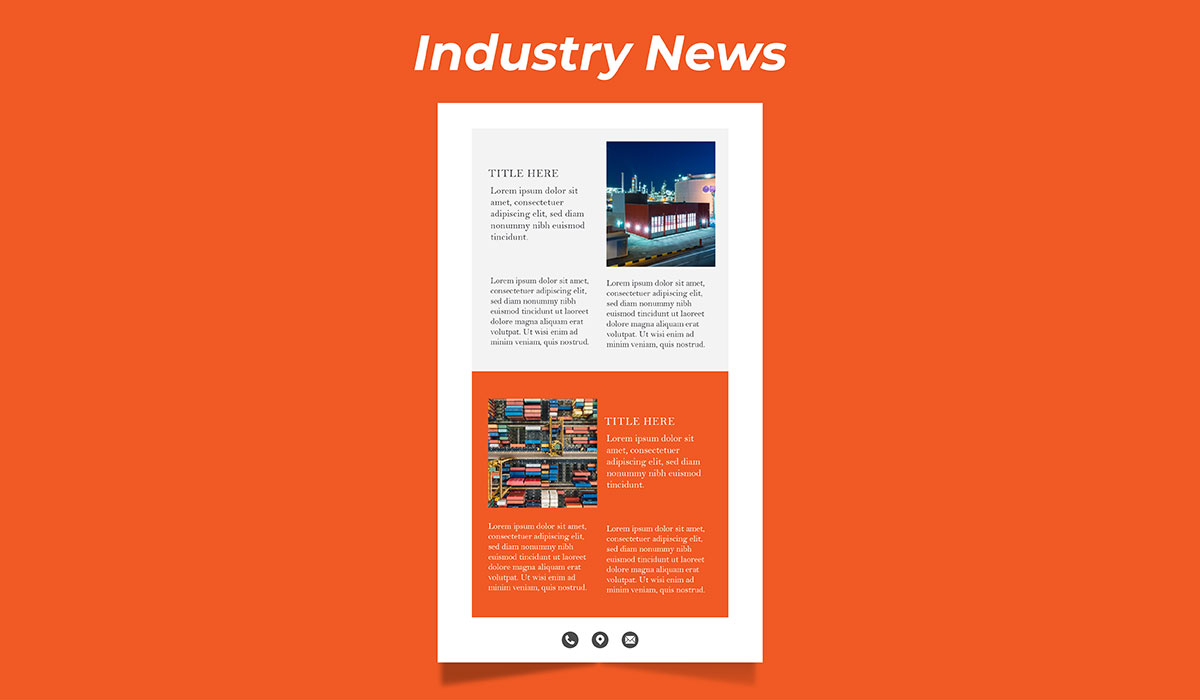 If you are interested in any particular industry, whether it is technology, fashion, graphic design, or any other. Following popular industry-related brand websites' newsletters is a good way to stay tuned with what's going on in the industry. Big industries publish online and offline newsletters on a regular basis to reach target audience and new consumers. If you are a well-familiar brand, you should consider newsletter publishing. It builds relationships between brands and consumers. Newsletter design services professionally made your industry newsletter design and generate industry news you provide.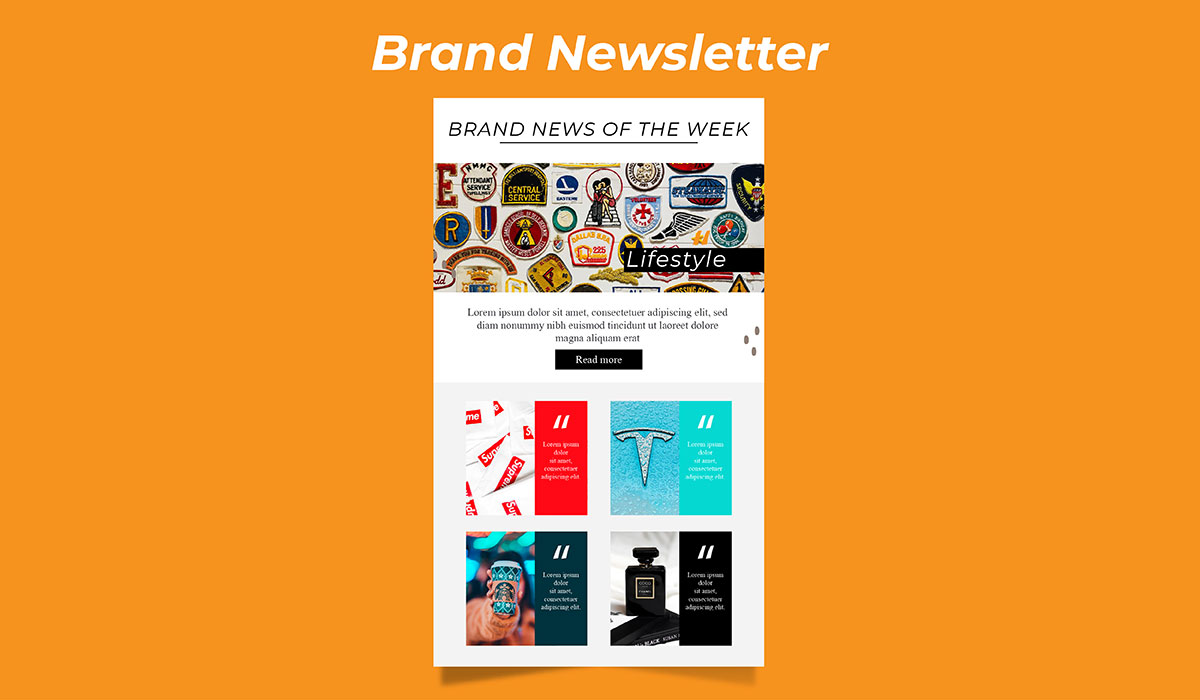 If you are a small or new brand, you may be striving to raise brand identity and brand awareness. If you are following the right track then well, but if you don't, you can't benefit through it. However, online services that serve clients with what they need, these service agencies can publish newsletters with interesting brand news of the week. They can focus on customer satisfaction using their service and also publish discounts and offer news. This type of newsletter is good, value-driven, and effective in customer retention. You can create custom newsletter of the week email template to describe your brand event, share pictures with consumers, etc.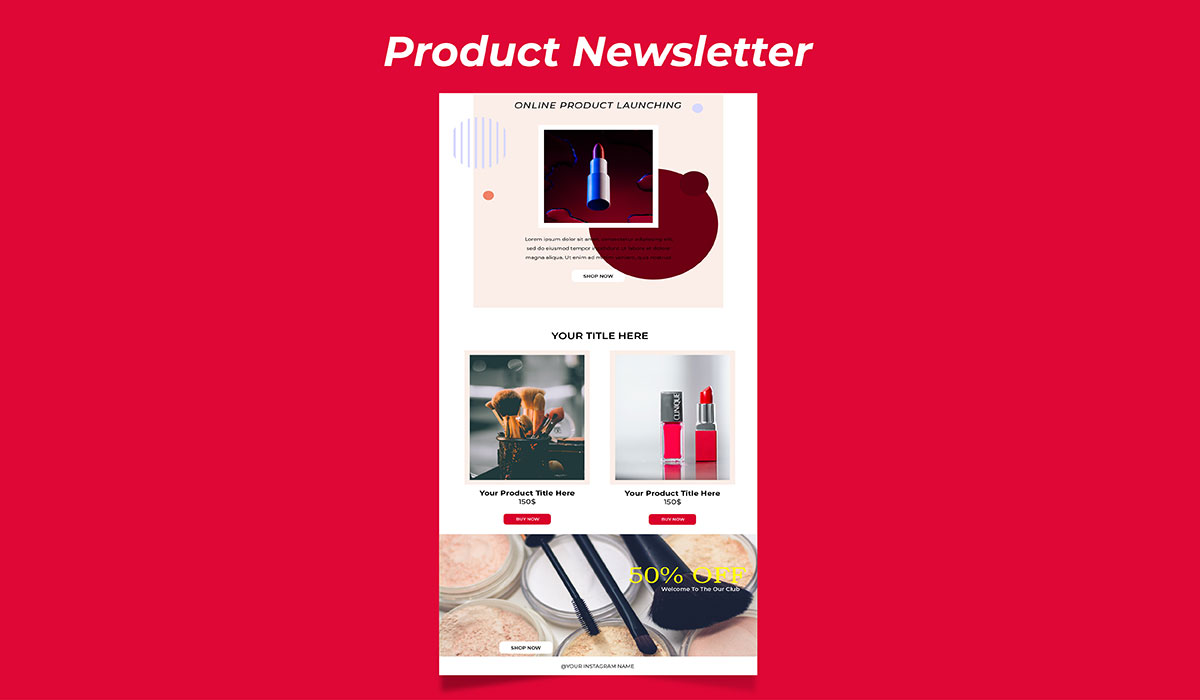 Every distinguished brand, industry, or organization has a particular website, social media page, and group to manage social media activities. In addition to that, all of them have distinct fan bases who follow them on social media and also subscribe to website newsletters. So, whenever the brand launches a new product, it sends newsletters including the product descriptions, features, benefits, and price. It helps to inform people about their new product, create publicity and make people interested in buying it. Therefore, online product launching newsletters is considered before launching any online products.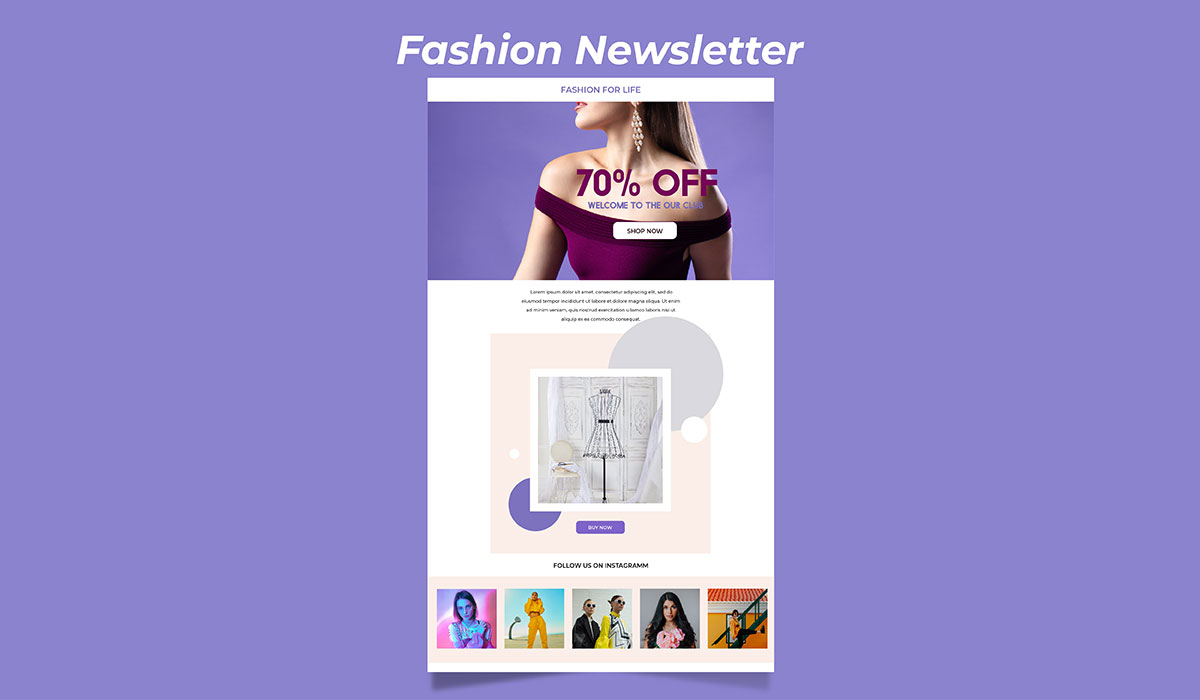 When you are a brand, customer satisfaction is not the only thing you can achieve. based on the sector, you can also name national and international awards for your authenticity, manufacturing quality, and for so many purposes. If the brand publishes newsletters, it can share the certification news on the newsletter. It shows people why they should follow the brand and turn visitors into potential customers. Besides, one can also share brand acquisition news and good works done by the brand on the weekly brand newsletters. It will encourage the brand audience, readers, and potential consumers and make you trustworthy as well.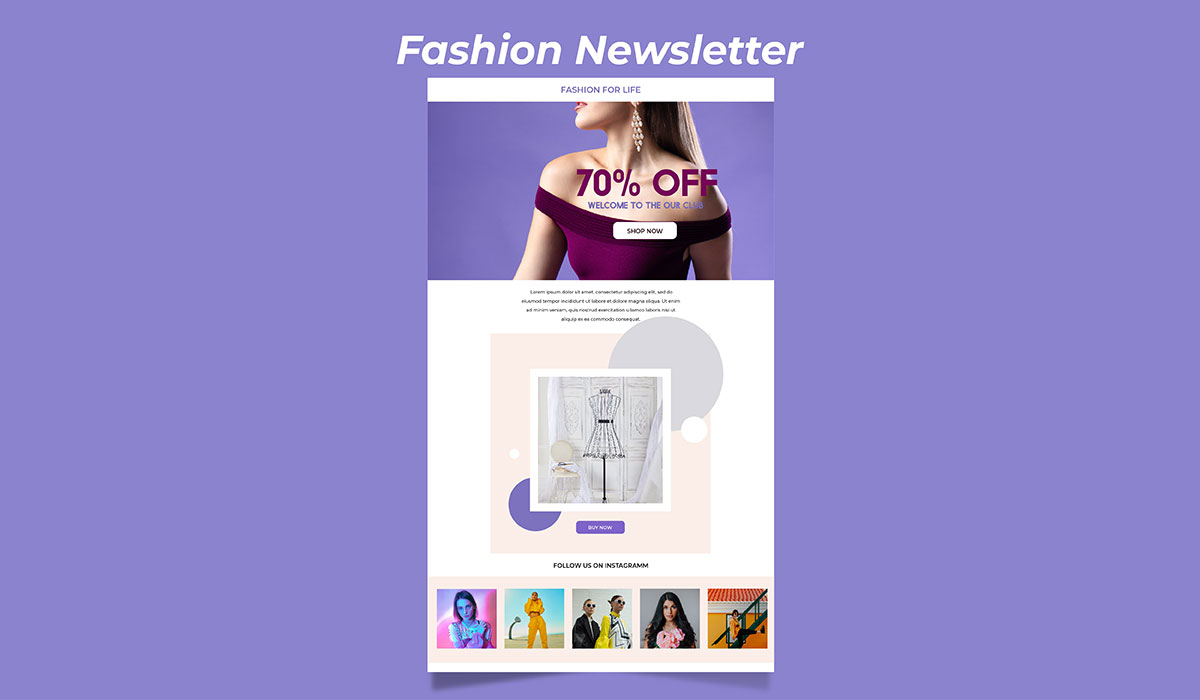 Fashion newsletters are popular among fashion enthusiasts. People who love to stay updated about trendy fashion, style, dress collections, etc. They often follow favorite fashion brand pages on social media, visit fashion ecommerce stores online, and subscribe to newsletters also. Besides, there are so many online websites that regularly discuss and talk about different aspects of fashion design and publish blog posts on popular topics. They have a wide group of special fan bases who check their website for new articles, subscribe to newsletters, and respond to paid offers. If you are working with fashion design, or sell fashion products online, you can provide fashion newsletters with seasonal fashion products, special items, offers, discounts, and so on.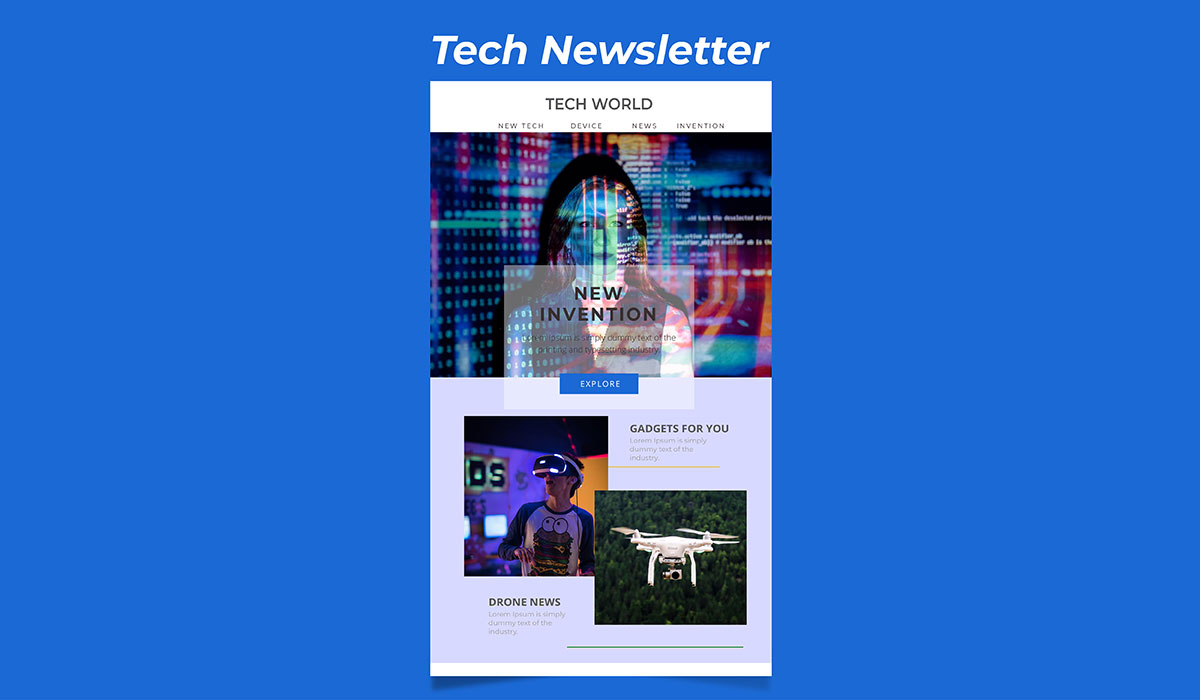 Like fashion newsletters, online tech newsletters are so popular among tech lovers. Technology has become one of the industry-leading topics that everyone loves to talk about. We see different kinds of new tech products released every day. We see smartphones, computers, laptops, desktop accessories like processors, new motherboards launching events online, and social media. Tech giants and tech industries are now so close to followers and audiences because of social media platforms.
Through websites, you can connect with your favorite tech giant company to receive their daily news and updates. In this regard, newsletter is a helpful resource that builds a strong connection between companies and customers. Small tech product retailers often use this to send exclusive product reviews, stock alerts, special offer newsletters through email. In Graphic Design Eye, professional tech designers generate alluring tech newsletters for clients. "Our designers are creative and promising, they are accustomed to creating content because they have been doing this for years."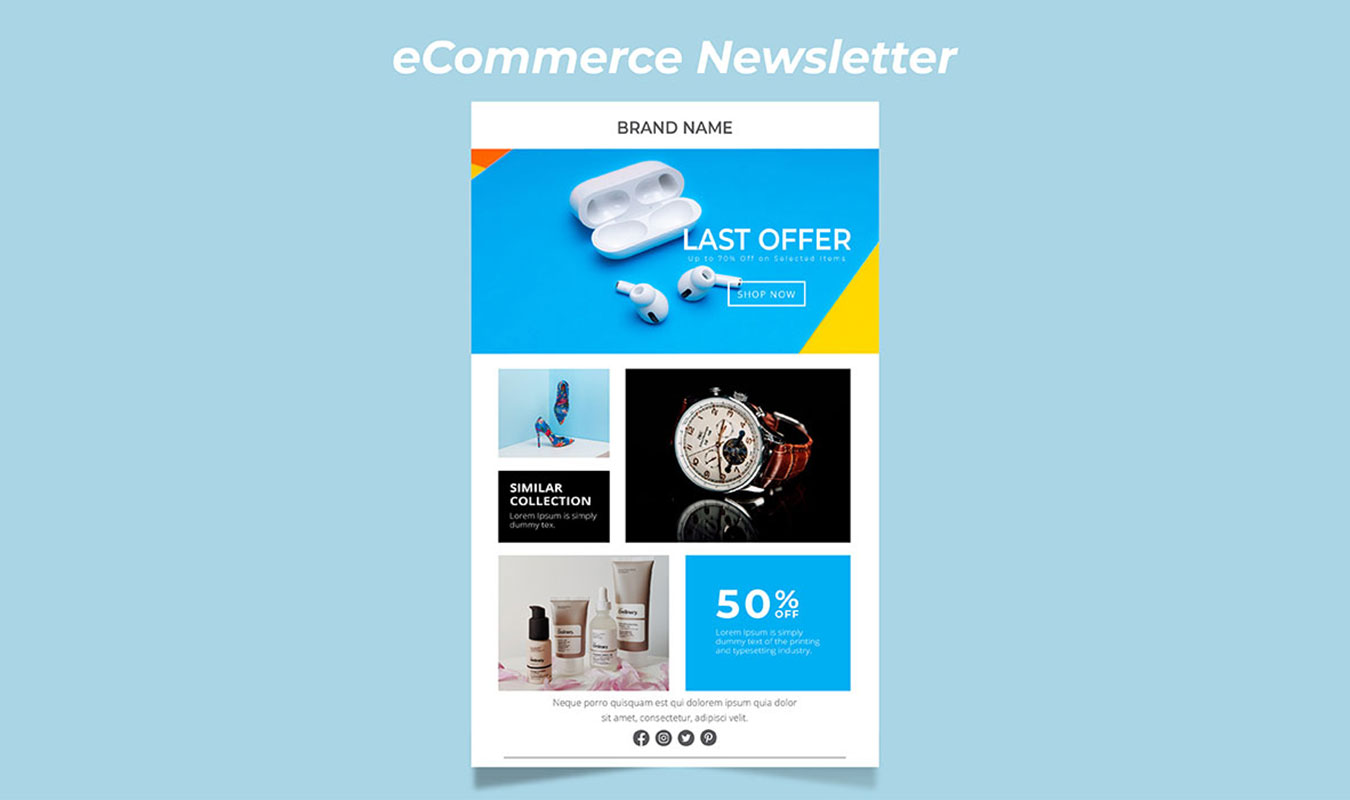 ECommerce is one of the most growing sectors nowadays. Amazon, eBay, Alibaba are some examples of successful e-commerce. All the ecommerce websites have newsletter options that send push notifications to consumers' devices. They collect customers' emails, analyze and identify customers in different classes. Then send emails about new product arrival, sales, flash sale, event, campaign, etc. regarding this, newsletter works better than anything. A newsletter is good to fit all the news with photos and illustrations to persuade the receivers. Therefore, ecommerce retailers are now highly interested in email marketing and distributing newsletters to audience email. If you are also thinking about this, find a professional newsletter design service for your help.
Offline Initiate? No Problem
Though online is dominating nowadays the demand for offline advertising, marketing has not diminished yet. Marketers execute different types of offline marketing campaigns, programs, print advertising such as banner design, poster design, leaflet design, flyer design, etc.
Offline marketing includes a lot of benefits. And newsletter in this regard, offers a huge opportunity. Publishing audiences demand newsletters, offline brands can easily make brand recognition. It also helps them to stand out from the competitors. If you are a business that relies on offline marketing, you can consider newsletters to attract new prospects. Unlike email newsletters, offline newsletters build more strong connections than online. Since offline newsletters are printed on paper, they can go through the customers in their houses. If designed and distributed properly, newsletter can raise your brand identity distinguishably. Let us know if you are looking for creating offline business or magazine design service for newsletter.
How Do We Design High-Quality Newsletter For Your Business?
According to the widespread use of newsletters for business and marketing purposes, it is understandable that the newsletter should be designed perfectly. As we have seen above, newsletter is useful for both online and offline purposes. You can freely rely on it to catch new prospects' attention and increase sales and revenue. So, whatever your purpose in publishing the newsletter, we will help make it the best it can be. To create outstanding newsletters tailored to your needs, we schematically go through the process below.
Know The Purpose
First of all, we clearly know the reason you are creating the newsletter. It is important because the design should match your purpose. For instance, if you want to increase brand identity, the branding design should be eye-catching and the content should be interacting. On the other hand, if you want new leads and increase traffic on your ecommerce or offline store, you can try offering discounts on newsletters. However, when you are under the supervision of our experts here, they will know your purpose and then create the best design you need to meet your goals.
Design The Layout/Structure
After getting the purpose, our designer and content creation team will collaborate to decide the newsletter layout/structure. Designing newsletter layout is a time consuming process. Our designers take everything into consideration such as the color combination, content and visual graphics placement, etc. So, you don't have to worry about anything from your newsletter. Here we ask our clients if they have any suggestions regarding colors and provide them with the best color correction service that they want to see in it.
Gathering Necessary Content
When the layout or structure is designed, it's time to find out the content fit for the newsletter. You may have predefined content ideas that you want to show in the newsletter. That's good and makes the process easier for us. On the other, if you didn't think about it, then no problem. Our content creation team will dig out to find industry related creative and engaging content ideas for you. Needless to mention that, the content will be created as per your target. We will combine the best written and visual content that will surely work in the right way.
Content Placement
This is the final step of our newsletter processing. It will ensure the final result of the newsletter that you can directly send to your prospect's email online or distribute offline. Both the text and visual content including graphics, illustrations, logo design service, heading, etc. Have been determined in the previous step. Now it just needs to place them in the empty structure of the newsletter. No matter if it is an online email newsletter or an offline magazine newsletter, we ensure the best placement of the content. So, it can grab the reader's attention at the first impression. Content placement matters a lot. Like the subject line that decides a lot about the success of email newsletters, similarly content placement is for offline newsletters. When designing newsletters, we look at it from the viewers' perspective to see if there are any bugs or improvements.
Newsletter Design Services Pricing
To learn about newsletter design pricing, you should talk with a professional online agency that offers newsletter design services. Different service agencies have different price lists. You can also see their offerings, what they will do to create the newsletter along the prices. In Graphic Design Eye offer a reasonable price for all the available services. The reason is making online services available for all including small and low budget ecommerce retailers.
We are always looking forward to achieving customer satisfaction through our work. According to your needs, Graphic Design Eye will do everything from scratch to the end to create email or offline newsletter. If you want to learn about our pricing details, then direct message on our website or send mail. We are always here for your questions and give the best quality content quotes about the services you need.