Business Card Design Service
Business card design service can be a valuable branding kit for any business that wants to smooth its communication and branding. A business card can leave a far-reaching impact on the minds of your audience. The more creative the card, the more its impact. Surprisingly, you can use the business cards for both online and offline purposes.
It is a great branding kit for marketing your business. A business card is an identification for your business. The card exhibits the nature of the business and how you are growing. It is also the way to know your business location, business name, phone number, fax number, web address, and communication channels. Thereby, it is like an ambassador to your audience.
Unless the cards look striking, people will treat you ordinarily. But the scenario could alter when you have some smart business cards. Instantly, the cards will impress your audience. For this impression, the business card needs to be creative, innovative, and unique.
Our team of experienced graphic designers will work with you to create a unique business card design that reflects your brand and personality so that you can make a positive first impression on everyone.
The Eye-Catching Custom Business Card Designs By Types
When you are going to hire a business card designer or go through a service to make a deal, you should define the design that you want to see on the business card clearly. Though business cards are mainly created to provide information about your business or company. You would inflict it on all the potential and new customers and some of your acquainted ones. Your business card design will determine how engaging you have made it. Whether it can make receivers mind to collect it or if they will forget about it soon.
Therefore, your business card design should come out with an eye-catching design. But don't go for complexity, that can hamper unveiling the main purpose of the business card. However, there are some expert suggestions about how to decide on a professional design for your business card. Here we also include some design and decoration concepts for business card design to make your way easy.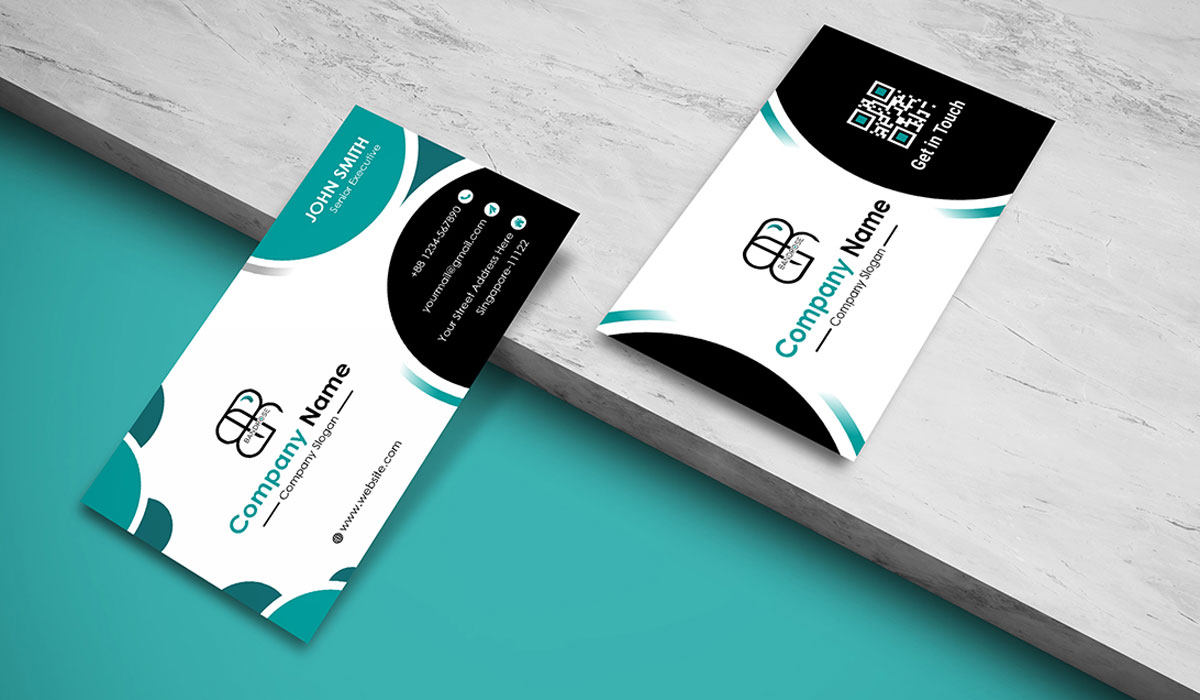 A horizontal business card comes as landscape orientation. It is the most common format of a business card and highly used all over the world. A simple, minimalistic approach, includes all the necessary information a business card should have. You can design a horizontal business card to look professional and can use some glossy effects to give it a premium look. Though business cards size varies according to the region and different countries have different sizes allowed in their territory. But in common, you can use 3.2"x2" for your horizontal business card.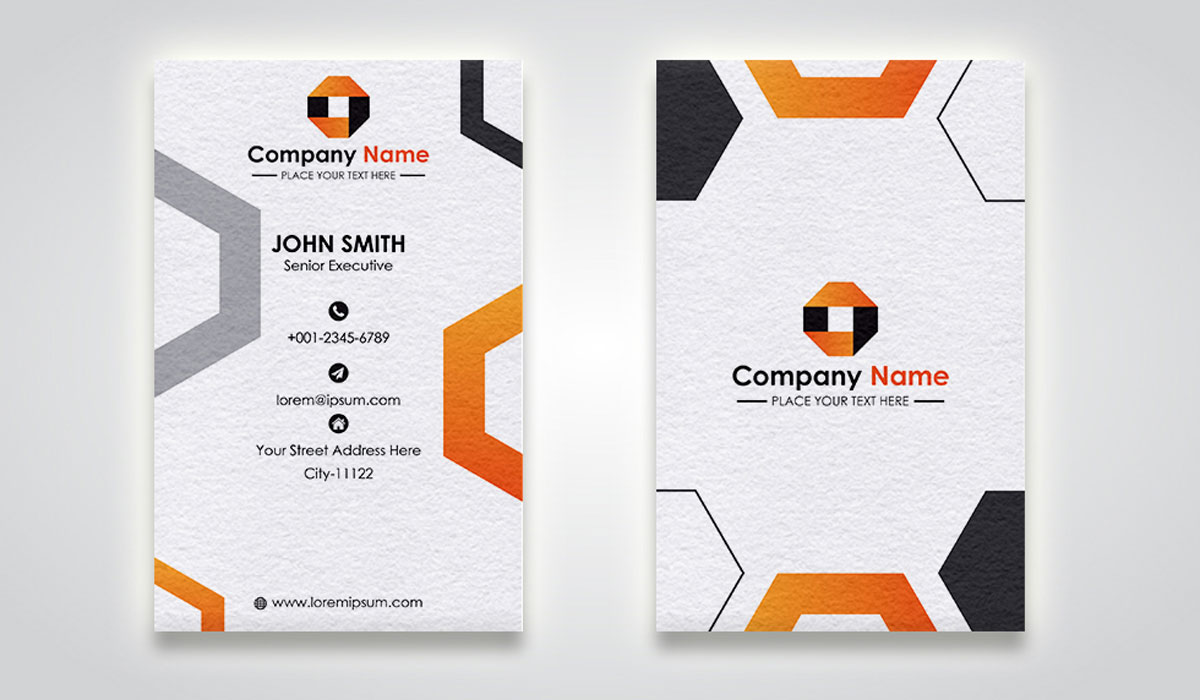 Vertical business cards are also popular and it is one of the most common formats for business card design. Though it totally depends on you, how do you like to make your business card? But vertical business cards are perfect to represent your brand quite a bit differently with your brand logo design and identification. Vertical business cards are becoming a common trend at present and you can find many popular brands choose this format as well.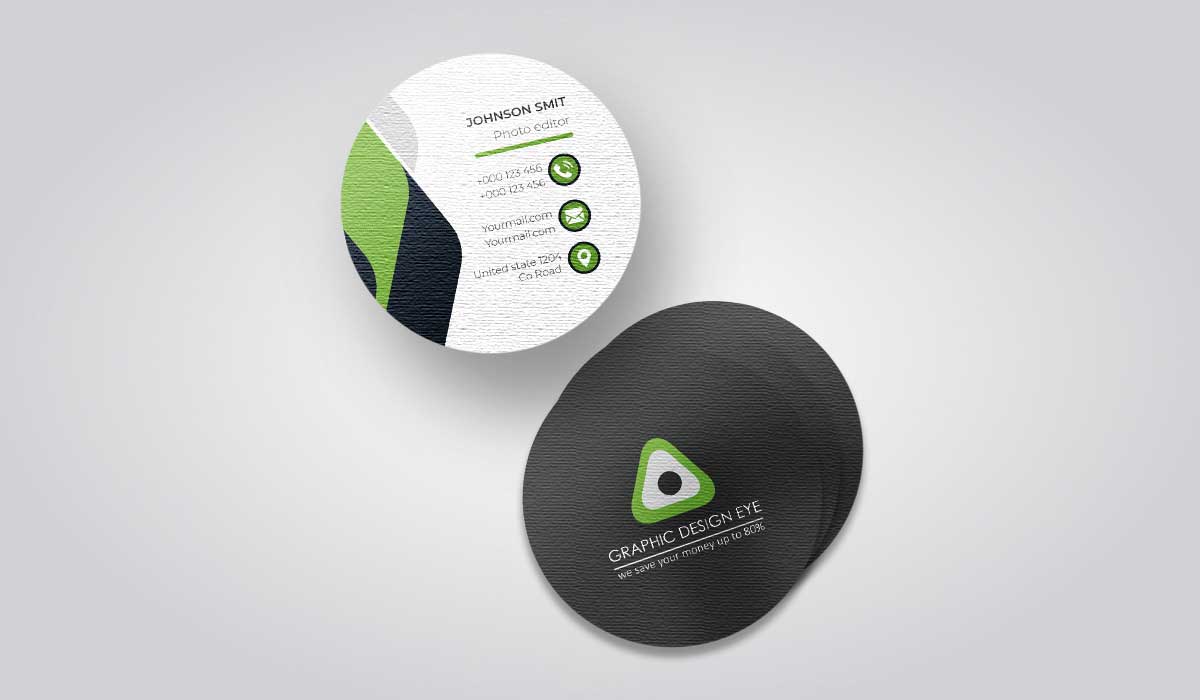 Illustrates your brand identity through this distinct business card format. Round business card looks like tags or bookmarks but it is different in thickness and other perspectives. Round shape business cards sometimes come with a whole brand logo or typography layout. You can include a circle border to its bleeder area to add some interest to your design.
Half a business card is not getting so much attention yet, but it is one of the professional business cards that you should consider. This elegant business card design can put your brand on the new customer's shoe, highly able to make a great first impression towards your brand. If you are thinking of a particular design for your business card to make yourself stand out from the crowd, a half-circle business card is what you can choose.
Instruction & Order
Just send description of your needs
Modification
We send the concept to clients for feedback
Delivery & Pay
File Delivery and payment release
Business Card Design FAQs
When you are on the brink of designing a business card, you should come with prospective knowledge that will lead you to manage the best business card design. In the above discussion, we have come through some individual topics about business card design but still if you have any questions in this regard, here we include thinking so,