Packaging Design Service
Have you ever faced a situation where you bought something from the supermarket and the seller provided an attractive bag with your product? What will you do with the bag? Instead of dropping that in your garbage, you will collect it for future use and you also remember the shop name. That's why packaging is an important part of marketing. After product manufacturing, the packaging is the first thing to consider. Your product packaging design will separate you from the crowded marketplace and will help you to be remembered among your customers.
What Comes First To Your Mind When You Hear This Packaging?
Packaging design is not only a form of visualization of graphics but also the physical container of the product that a consumer buys. It is crucial to not only the product itself but to the entire company because it becomes a memorable representation of a brand. So, let's look at the deeper side of the packaging industry to build a unique one for your business.
What Is The Packaging Design?
Packaging design is the process of designing product packages. It is a special form of graphic design and it is as important as the brand itself. Packages are not only an object but also surely a container and identifier of your brand. Packaging is the science, art, and technique to enrich your brand promotion and sales. In another way, packaging can be described as a coordinated system of preparing goods for transport, warehousing, logistic, and end-use. Good packaging design will help you to preserve, protect, transport, and inform people of your product. It is an outlook of your brand. Packaging design plays an important role in how customers would see your company and in extension. It is an essential part of your business. It is also-
Something why to choose your product despite others.
Packaging design gets you saw.
It provides your brand information to your potential customer.
Packaging design is functional and practical.
We'll help you to separate from your competitors.
Types Of Packaging Design And Materials
It is clear that packaging plays a very important role in the way of your marketing and branding. Many well-known organizations have believed that packaging design is as important as the brand itself. Just one thing you should be in mind is that the better the design is, the more audiences it will attract. Good packaging design will separate you from your competitors. There are so many ways of designing a good package to attract customers. The first thing you should note is what type of product you want to sell. The best packaging design is very much on your products. Here we are showing some best packaging design categories to help you to choose the best one for you. Hope you will find the best design for you-
There are so many common types of packaging designs that are used by a wide variety of customers. According to the satisfaction of the promoter, packages are being created with various types of materials. With all the packaging and box choices available in today's market, it often becomes difficult to select the most appropriate packaging solution for your product. Let's take a look at some of the different types of packaging options you can use to enhance your product and customer experience.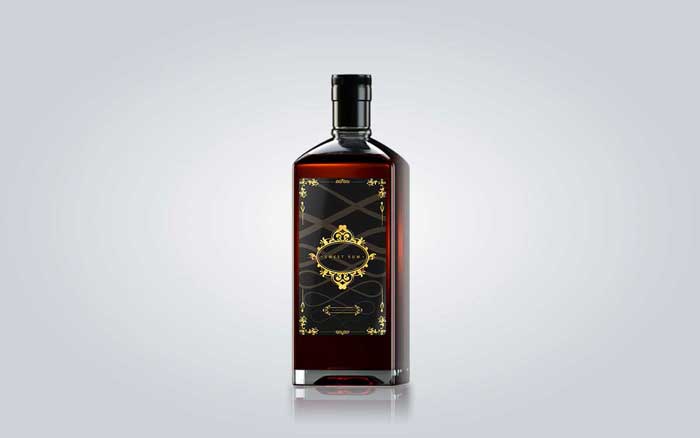 Bottle package design is for those who have bottled products such as wine, oil, shampoo, or other cold drinks products. Western countries like America, Mexico, France, etc. are very creative in this sector. Have you ever seen their wine or rams' bottle? Those areas are cool perfect and attractive. The bottle design would be perfect for you if you have any bottled products. You can add or design your brand logo and various eye-catching designs to it.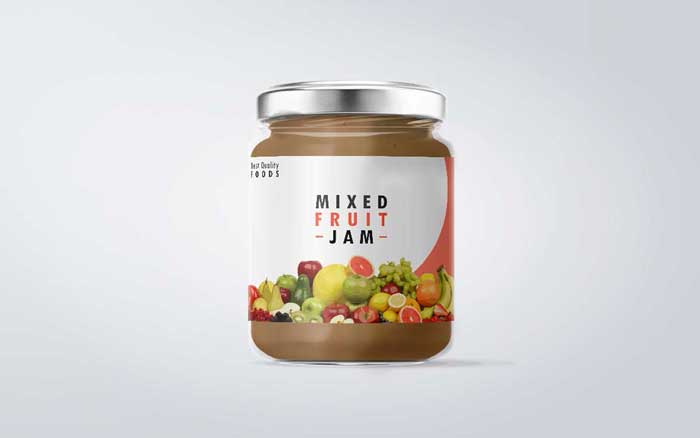 The jar is what you see and them every day. Butter jars, jam or jelly jars, honey packaging jars. Do you remember those jars full of chocolate cream? Even there have salad jars to buy for lunch. The jar is a great visual feature and it can be used to draw the attention of the customers very perfectly. They are not only used to store or contain your food but it is also used to decorate your product exclusively. Best jar packaging design can attract your customer's attention and also improve your sales.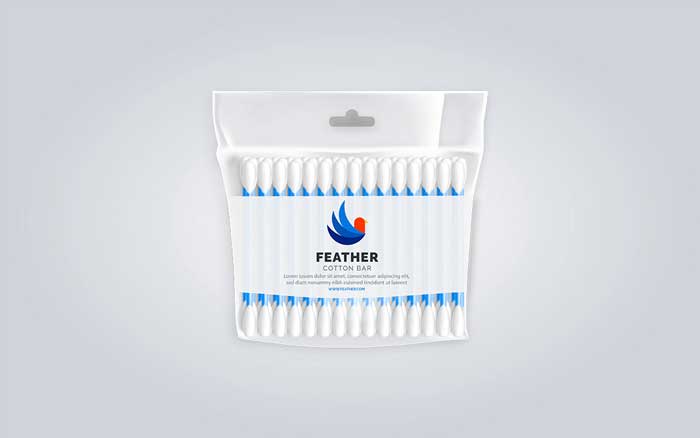 Paper box packages are used to be made with paper-based material. You can easily cut out and also manipulate it to create custom shapes and structures. Generally, paper is a fibrous material that comes from wood or recycled waste paper into pulp. Paper box packaging comes in different types but all the types are useful for packaging any type of product with the paper box design. Besides paper has several advantages as a packaging material. It is inexpensive, easy to carry, and also eco-friendly. You can find a wide variety of paper box designs that are used for packaging design today.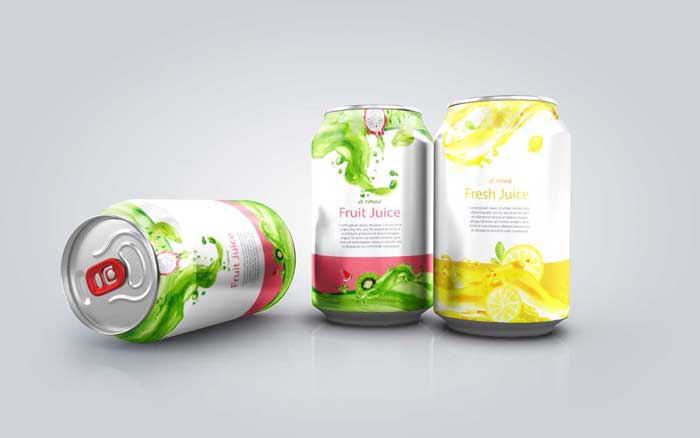 Do you know steel was first used as a packaging material more than 200 years ago? In today's world, metal packaging is on the roll. Cans, tins, and aluminum bottles are highly used to decorate and edit product photos for packaging. Steel cans are highly used for cold or soft drinks products, food preservation, and beer. Steel can is surely a nice concept for packaging because it's suitable to give any design you want.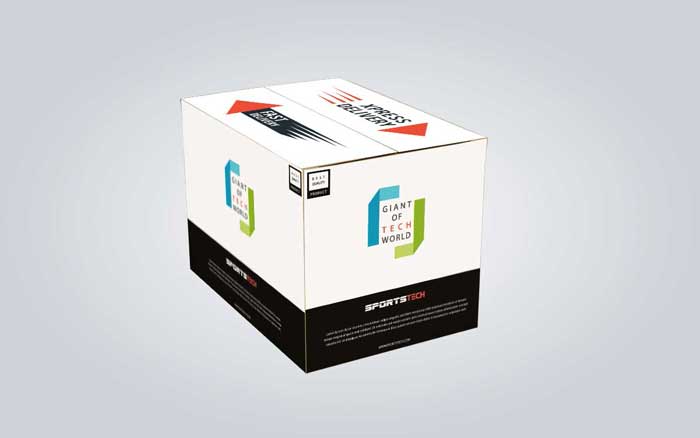 The delivery box package is commonly known as cardboard. When it comes to the question of delivering a large amount of shipping, then the delivery box is the first choice for a secure and non-destructive container. What type of material is used for the delivery box package design? The main raw material that is used for the delivery box is the most recycled paper. This box can be reused and recycled again and again as a source of pulp fiber. Whatever, if you have to deliver a large number of products from far away, then you can use this type of packaging design for successful delivery.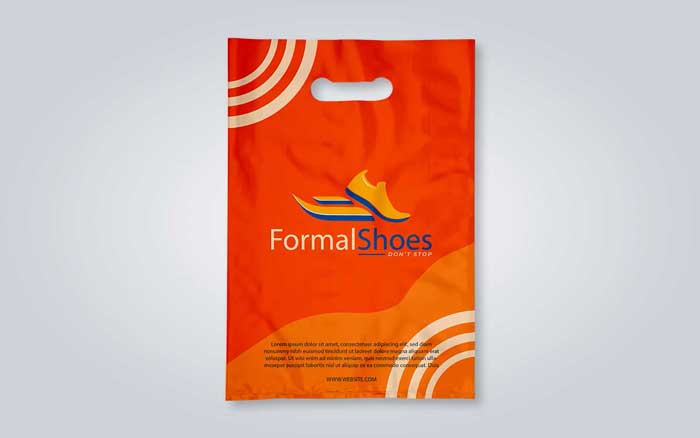 Plastic is a great tool for many varieties. One of the best uses of plastic is, that it can be used for clothes packaging. Plastic packages are used for clothes worldwide. You can find readymade plastic packages for clothing products in many online stores. You can also design a unique one for your business.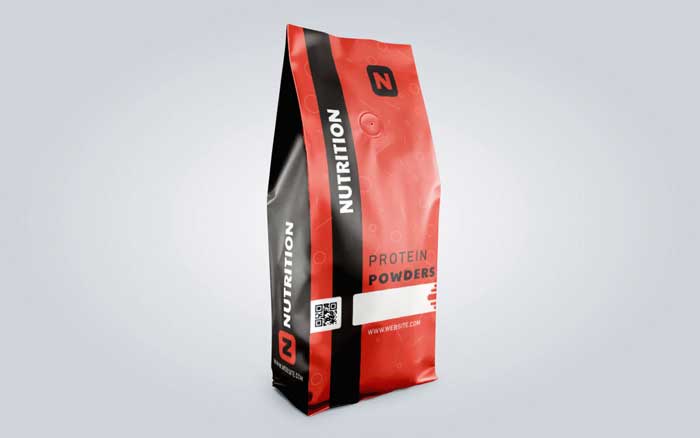 In a supermarket shop or simply your local grocery store, you found many products wrapped in plastic bags such as cookies, bread, cakes, and so on. This is a common trend and it is very cost-effective. Unless going with any costly packaging design, you can choose plastic packaging for your foods. Those plastics are not only protecting your foods from harmful insects but also ensure to delivery of the best food quality to your customer. You can see many reputed food production industries are using plastic bags or packages for years.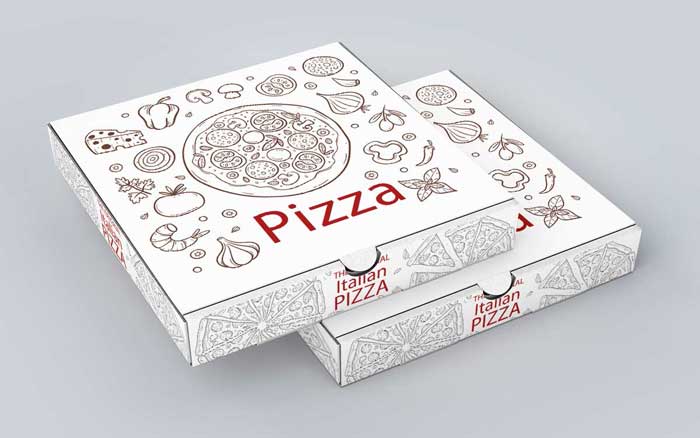 While edible packaging might be a bit too ambitious for many brands, packaging that does not harm the environment is certainly a step in the right direction. When plastic materials are being banned in many parts of the world as they are harmful to the environment, the industry will only continue to innovate. Organic materials are also used in the production of packaging. This refers mostly to plant-based ingredients which are a rising trend in the packaging industry.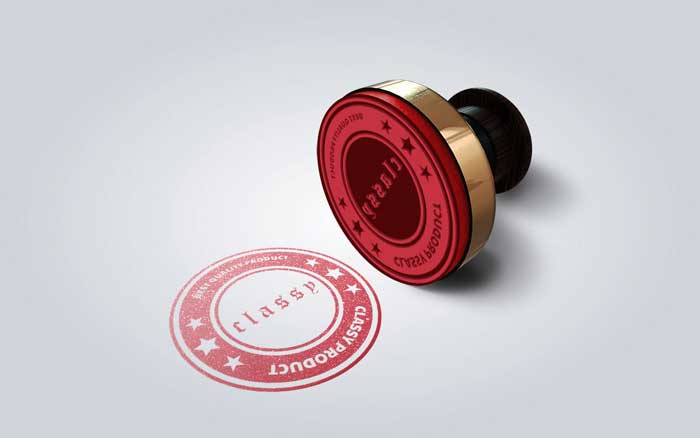 You can package your products by sealing them with a heat sealer. This method is used widely in today's world. Plastic film is one of the best kinds of sealing materials you can be found easily. Plastic sealing is just not only to protect the thing it contains but also to keep them safe in transit and also to fill the purpose of packaging. You can use it to seal polyethylene bags with your products.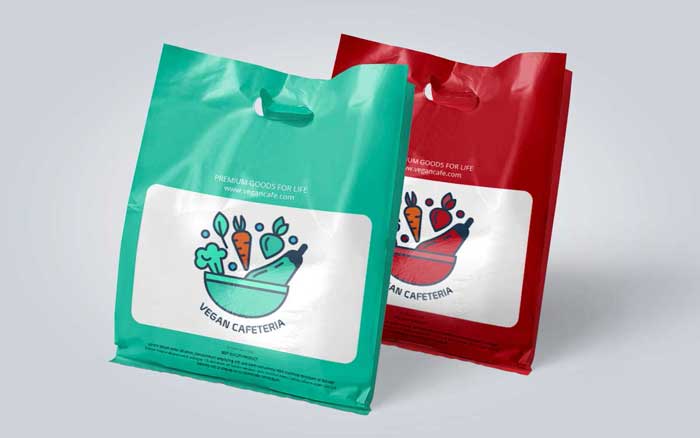 Polyethene is a form of plastic used in poly mailers and other extremely light packaging solutions. It is one of the common types of packaging and can carry a wide range of products including food items, flowers, waste, chemicals, magazines, and so on. Polybags are durable yet lightweight, reusable, and flexible. Since polybags are structurally simple to make, they can be fully customized in design, style, and sizes but remain cost-effective.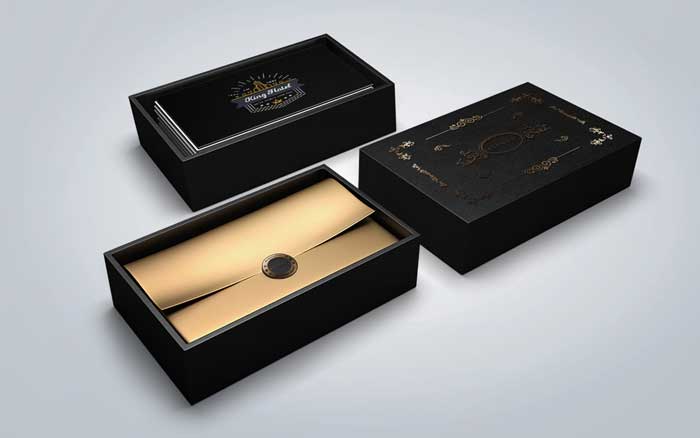 Cardboard is one of the popular packaging materials. Typical cardboard fiber is made up of at least 90% recycled material. Corrugated cardboard is helpful both for eCommerce and retailers. What a lot of people do not realize is that corrugated boxes also come in different types depending on the durability and strength of the box. However, it's easy to identify corrugated material. It consists of 3 layers of paper, an outside liner, an inside liner, and a corrugated medium. The corrugated medium gives it strength and rigidity. Corrugated boards are of different types, single-faced, double-faced, twin wall, and triple wall. Although these types of boxes are great for products and industries like-
Cosmetics
Dry food
Subscription boxes
Clothing and apparel
Plastic is used in a wide range of products, from spaceships to paperclips. Plastic box packaging has many advantages in which they can be recycled and generally they are much more durable than paperboard boxes. Airtight plastic packaging containers can help to preserve the quality of food and eliminate any contamination issues. Plastic packaging also does not break easily and can be stored with food under extreme conditions.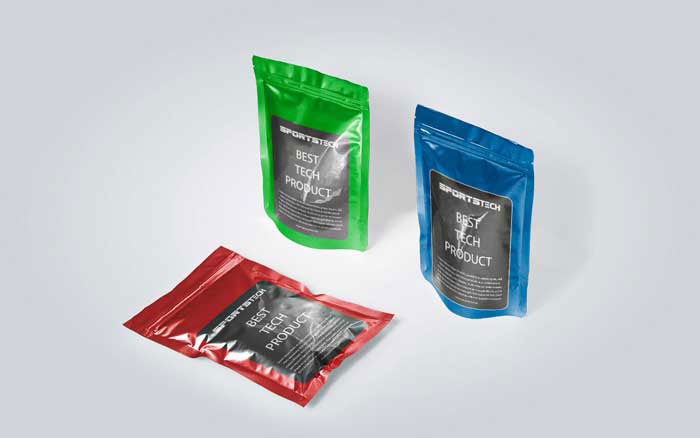 In today's world, metal packaging is on the roll. Cans, tins, and aluminum bottles are highly used to decorate product packaging design. Aluminum packaging provides an excellent barrier to gasses, humidity, and UV light combined with high strength and heat resistance which together offer greater protection than any other packaging material. These characteristics have led to new uses such as pressurized aerosols for a range of household and personal care products as well as extensive use for chemical and industrial products.
What Makes A Good Packaging Design?
From the above discussion, we realize that packaging design is important for various business issues. So, you should do your packaging attractive and innovative so that people can get a royal and branded feel when they take the package in their hands. That's why before designing your package, You should know the best way to design a package and what is necessary to design a package. Here are all the common things that are described that you should have to know before going to design your product package.
Make It Usable
Want to keep a permanent impression with your customers through your package? Then all you need to do is to make the package usable. Nothing can be better than making your package usable. For instance, do you see the new gems chocolate packaging where they used a ball filled with gems? Imagine it when a child will see and know that they will get a ball after buying the gems. Then they will always want to buy it. So, if you make a usable package for your product, then customers would get more attracted when they see the double benefit
Use Patterns
When designing small tools or products, you shouldn't be so aggressive. You can put it as simply as aesthetic. To take up a simple step on the packaging, you can use patterns. Try to use colorful eye-grabbing patterns to get the best results from the customers.
Lucidity And Simplicity
You will find hundreds of products in supermarket shops without any brand name. You will find products that look great on the outside but you would fail to realize what is inside the box. You also might find cleaning products that are packaged like kids' juices. This isn't good, these Lucidity packaging designs will be going to confuse consumers and also fail to deliver clarity. In packaging, design simplicity is the key that helps you to be creative and keep you apart from the glitch of overdoing. The package and the label design must be clean and simple, give all the product information as required but don't make it too artistic.
Make It Product Friendly
Almost all packages are being created to cover and contain the product perfectly. So, it should be done in a way that shows its connection with the product. If a package is not reflecting its reciprocal relationship with the product, it can hamper the product sale. So, keep an entire connection between your products and packages.
Information
The product which you made must have some information on it. We live in the age of information and most people like something more informative. For this, your products should have contained some individual information like where it was made and what ingredients are being used to make the product. People also want to know the nutritional information on food products. Does your product have any side effects? Does it make any harm to children? Besides you also need to add special information about your product if they have.
Brand Logo
When designing your very first package for covering up your product, the most important thing you should be in mind is that your packages must have to bring your brand logo. A logo is the structure of your organization's brand identity. With its use on different parts of your business such as printed equipment, your website, covering, social media, and much more, Your brand get visibility. You can place the logo at the central point of the package. When a customer sees the package, they must know which brand produces the product. In this way, you can increase your brand visibility among the customers.
Color
Color is the way to make something attractive and effective. You don't have the best product services but with creative and colorful packaging design, you can easily contact any customer. Colors have different psychology to allure customers by just looking at them for the first time. Different colors import different types of expression among viewers. You should choose the right color for your packaging design to allure your customers.
Design That Communicates
Your product packages are surely going to create visual communication with your clients. It tells the customers why your product is best than others. In which ingredients the product is made. You can add cautions and warnings for the user of the product before using it. So, design your packages in that way so they can communicate with your potential customers. Be sure to deliver some information or a creative message with your packages.
Uniqueness
Uniqueness is what tells the customer why they would choose your product. Your packages should not only be classy or choosy but also needs to be different from the rest. Unique structure works to capture attention, especially when there are too many competitors to take you behind. If your packaging design is unique from others, then you will be separated in the race of your competitors. Beyond structural changes, many things can add something unique that customers will want to interact with it. Soft-touch coatings, specialty substrates, embossing or debossing, press effect, and texture will help you to accomplish this goal.
Benefits Of Packaging Design
There are lots of benefits to having a good packaging design for your product. What do you think about the benefits of having a good packaging design? Though the best packaging design requires so much money, most successful business holders pay huge attention, money, and effort to the best packaging design. Creative packaging means aesthetic design and solutions that not only help the products to stand out from the marketing competition but also increase the product's sales.
Many manufacturers think that the products and their performance are the main influential issue of their brand but they can't realize that packaging is a great aspect of this factor. I am still, have the confusion about why you should spend on packaging design. Let's read those points carefully and hope you will get the answer.
Packaging Protects The Product
The fundamental purpose of product packaging is to protect the product from damage. In the case of transit, your products may be crossing far away to reach their destination. On the way, it may have to face the zigzag or high and low road, whatever the main target of product shipping is to send the product to your clients at anyhow. Product packaging not protects products during transit but also prevents damage. The packaging is a way of promising from the manufacturer to the retailer.
It Helps To Define Your Brand Identity
Good packaging can give a clear thought of what kind of brand you are. Your packaging is liable for the first impression of your product and it is highly important to express your brand identity through your packaging design. After manufacturing, you must go to display in different stores in different countries of the world. When someone comes to a store and sees your product, they must have the realization of who made the product. In this way, your product is going to show your brand identity to someone who doesn't know about yourself.
It Raises Brand Visibility
Think of your product packages as containing your brand logo to design and when someone picks it to buy, he must know about your brand as well as the manufacturer of the product. Packaging design creates visual communication between you and your customers. Having your brand logo on your product packages, ensure that your audiences receive your brand message loud and clear.
Effective Marketing
The strategy of product marketing is heavily dependent on the product's packaging. Creative design is an integral part to become successful in digital marketing. Everyone knows that humans are attracted more to beauty than functionality. Your packages are not just a material to protect and preserve your product but it is a tool to allure other non-potential customers to get to know you.
Speed Up The Purchase Decision
Many organizations ensure that packaging design is as important as the brand itself. They spend huge money to make their packaging design outstanding. Why? Because your packages are what see up the purchase decision of customers. Someone who entered the supermarket, searching his/her required product, and found a lot of variety of the same product. But he chooses yours because he liked your packaging style. In this way, the packaging style can increase the probability of your sales.