Icon Design Service
Icons are sweet tiny visual objects that create a sense of a strong fast impression of the object it covers. Icons tell a lot through their little shape and iconic design. Icons are outstanding and highly popular in the world of visual communication and are used to create any shapes in a small view. At present, icons are so important in all types of design activities whether it is a simple brand icon or creating a unique clickable option for your business app. Icons are the ruling trend and eventually one of the most challenging parts of graphic design. Due to the huge demand for icon design, there are so many particularly built icon design industries where thousands of designers are experimenting with icon design ideas every day. Being a part of an online custom icon design service for almost five years, we've successfully passed a mentionable time with consumers who were exactly satisfied with our service.
Here is a short explanation about icon design that will inspire you to find reasons why you need beautiful icons to keep on your website, blog, apps, and whatever to stand out from the crowd in this competitive digital era. So, let's dive into the topic below.
What Is The Icon?
In the world of visual elements, we can see so many visual forms of artistic design both digital and hand-operated forms of art. As you know digital marketing is meaningless without eye-catching and engaging visual arts. It makes a clear sense of why images, videos, and animations are being used so widely in online marketing. Iconography creates a distinct place not only in the world of graphic design but also in ancient times. Since the icon is so much popular, there is no need to express their identities separately. Even then, we're discussing this for those who are new in the sector and don't have enough knowledge to measure what is responsible to make an icon. So, icons are a kind of symbol that we use to see depicts several meanings, descriptions, and identifications. You may familiar with so many well-known symbols that use the most basic like gender symbols, nature elemental symbols, religious symbols, and so on. If we think deeply, we would find ourselves actually in a world full of symbols or icons. Digital icons are way too powerful, use to illustrate or simply describe certain orders for the users.
There are so many important apps that we run on our smartphones. How do we recognize those apps? That's seeing the unique icon of these particular apps. Apps are becoming the most powerful marketing tools that help both users and dealers to contribute opinions to each other. If you're planning to create apps to make your online business stand out from the crowd, then you should also think about a unique icon for your apps must.
What Are Custom Icons?
Custom icons are those which are created to adapt to specializing purpose. As icons are so powerful in their way, they are used excessively and are a part of present content marketing. Consequently, no one does not like to see icons with consistent design. That makes sense to design customized icons with powerful depictions.
Since online activity has multiplied over the last few decades, it takes the demand for visual art, graphic design, motion graphics & video marketing onto a new level. This is why everyone tries to create a unique and remarkable design for themselves. Design specialist is kind of blessed in this regard as they are helping us make customize icons or whatever we want as digital content. So, custom icons are made for customized needs by professional icon design specialists to cut through the demand of digital marketers.
Characteristics Of The Icon, Why Icons Are So Powerful?
Icons are powerful and simple, they are small in size but more expressive than their width. Icons are easy to capture, effective for attracting attention, and decorative design that means you can make them fun, angry, happy, full of impressions (social media emoji), or whatever you want. Icons come with some great features that help them become popular in visual arts. Unlike others, icons are exclusively effective compared to other visual communications. it is because,
Attractive
Can be set as humor
Simple and clear
Conspicuous
Striking
Scalable and flexible
Memorable
Beautiful!
Therefore, whatever you are dealing with in your marketing strategy, you must pay attention to icons that will help you to stand out from the powerful icon crowd.
What Are The Different Types Of Icons?
The attributes connected with icons should be explanatory. Without reading the corresponding text, the best icon proposes to the user the main purpose of the application or the service. Users perceive provocative icons more easily technically than in other ways since they correlate specifically with a singular object or behavior. It is also necessary to choose icons with some possibly best themes that will tell what it means or what it deals with. However, here are some commonly used icon design concepts shared to help you find some inspiration for yourself.
Interactive icons to inform users about the existence of specific functions.
Decorative and entertaining icons are designed according to the need.
App icons to create applications interface.
Favicon is also known as a shortcut icon, website icon, tab icon, URL icon, and bookmark icon. Therefore, we see them in the corner of a website URL every time we used to open a new web page in our browser.
SVG Icons, SVG is a scalable file format that you can scale up and down as your need. SVG file helps to create responsive web design by performing the most quality size on different platforms. That's why SVG stands for "Scalable Vector Graphics" which are vector-based in XML format.
There are 3D icons, icons with motion, and so on.
Try designing the icon that comes with your brand identity, use them everywhere, and increase the visual rate of your brand along with those icons.
The Best Usage Of Custom Design Icons
As we know that custom-designed icons are so important and powerful visual content, that it is used versatilely in different fields for different reasons. You may be in trouble depicting any complex ideas and thoughts with visual elements that you don't want to use any raster image or similar things. No problem, there are easy solutions to go with and that is icons. In a world full of 2D/3D images, vector illustrations, animations, and videos, icons can be a way of simplifying complex issues perfectly. Here we are showing some common sectors where you can use custom design icons precisely.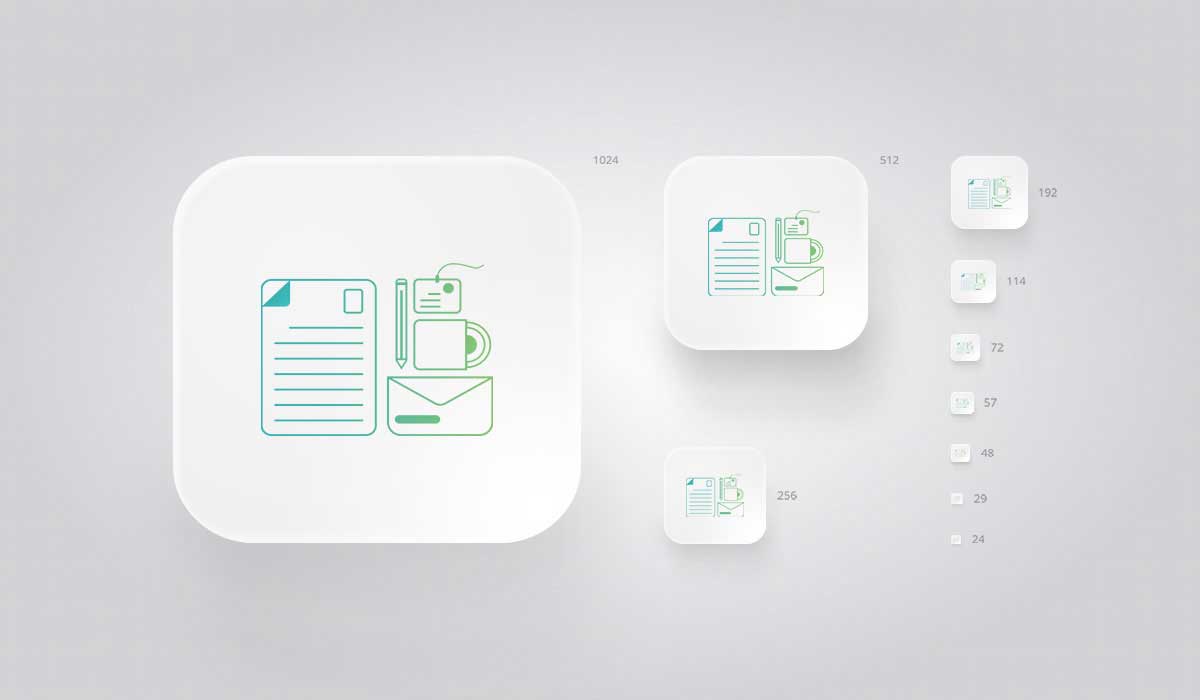 Branding is the most important issue for those who have a particular brand. They always think of their brand development and effective ways through which they can reach people with their brand. To increase brand identity and to make the brand familiar to people everywhere. To achieve this goal, brand owners adopted a variety of marketing strategies, creating visual resources and promoting the brand voice. When contriving brand assessments, icons can be a great way to illustrate brand facilities uniquely. No matter what your brand deals with, you can depict everything you want with creative icon design.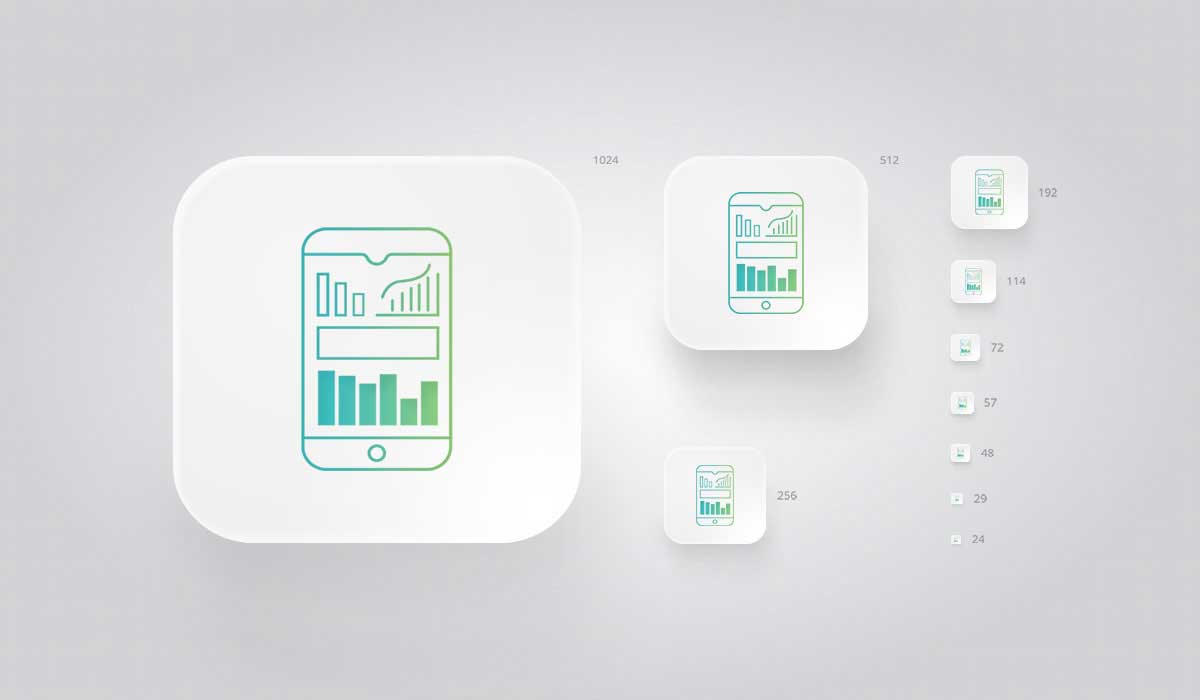 The user interface is a stretch when it comes to creating websites, blogs, mobile applications, software, or any kind of digital integration. You may invest huge money in your web design & development or mobile app design but if its user interface is not interacting, all your effort and money will go in vain. That's why building user compatible interface considers one of the most strategic parts of online. Creating a user-friendly interface means understanding how you should build up the integration that will also seem compelling to its users. In this process, you've to consider all the structural parts of the integration like color, typography, the icon to navigate inside the implementation, etc. Therefore, when you're thinking of making a well-looking user interface for your website, apps, or whatever, you should have to consider icons that will increase the rate of user compatibility of the integration unquestionably.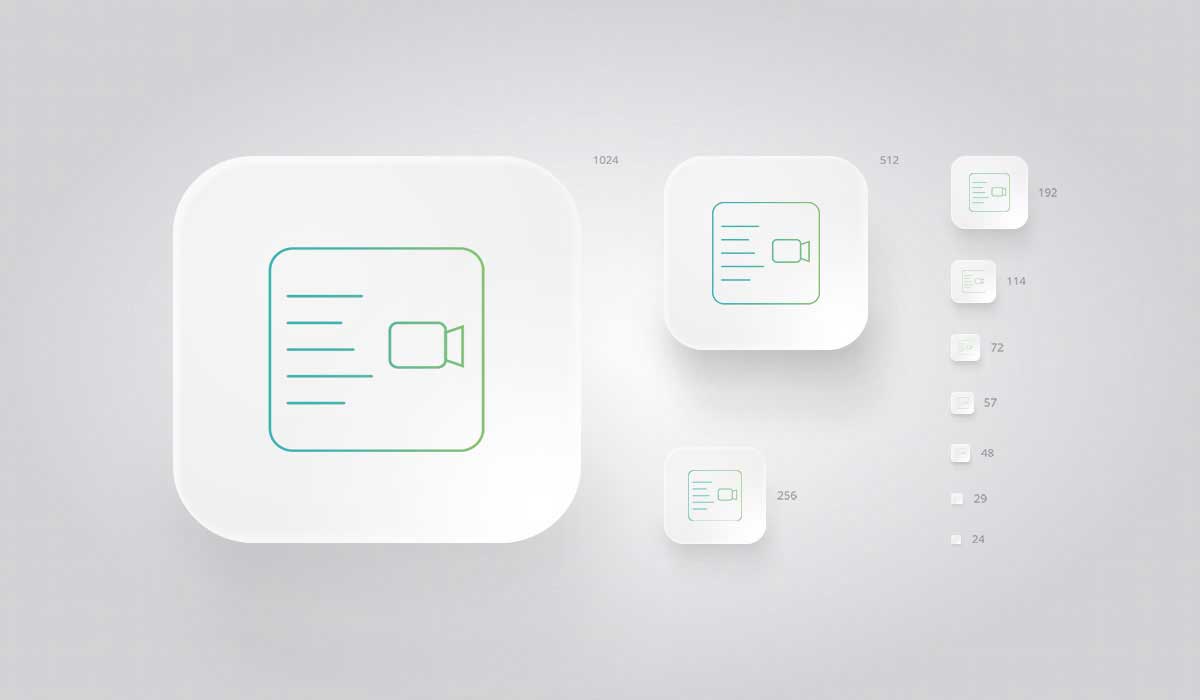 Icons can act as visual content. whenever, you made an icon, draw that to create a sense of some specific option that can easily recognize through the icons. Since an image is worth more than thousands of words, similar icons are almost perfect to substitute words. Web icons for instance, when placed anywhere on the web, those icons tell visitors to take particular actions with that icon. Just think, every website includes social media icons they used to have active operations. Then anyone who visits the website probably clicks on those icons to know what type of activities they run on those social media platforms. In this way, icons act as visual content and make things simplified for us.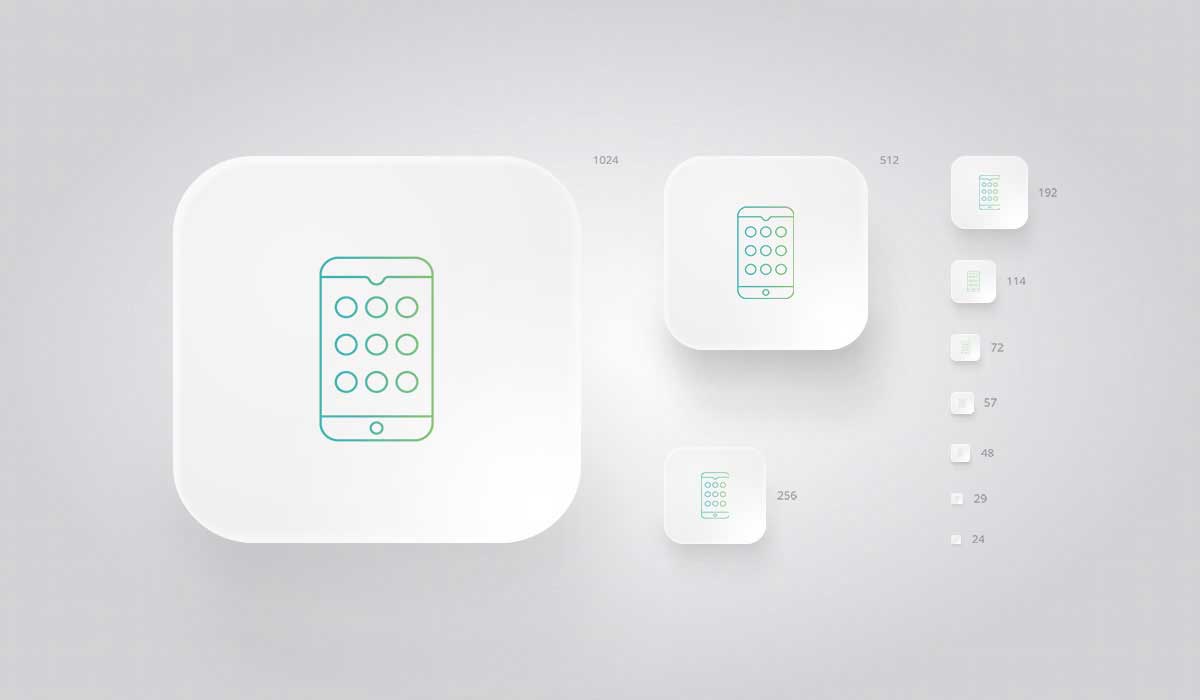 Since smartphones have become a part and parcel of our day-to-day life, it can be simply said that, without necessary apps and integrations, smartphones are nothing but a device of communication. Although, the concept of mobile phones was created just as a communication device that could help us to talk and message across the border of distance. But at present, smartphones are versatile, come with different options and we can do everything with smartphone applications. When we download any apps on our smartphone, we see an icon of the apps on the main screen through that we could enter the apps. Every mobile application should have a particular icon adjusting the usability of the app. Thus, icons are a way to create an application interface.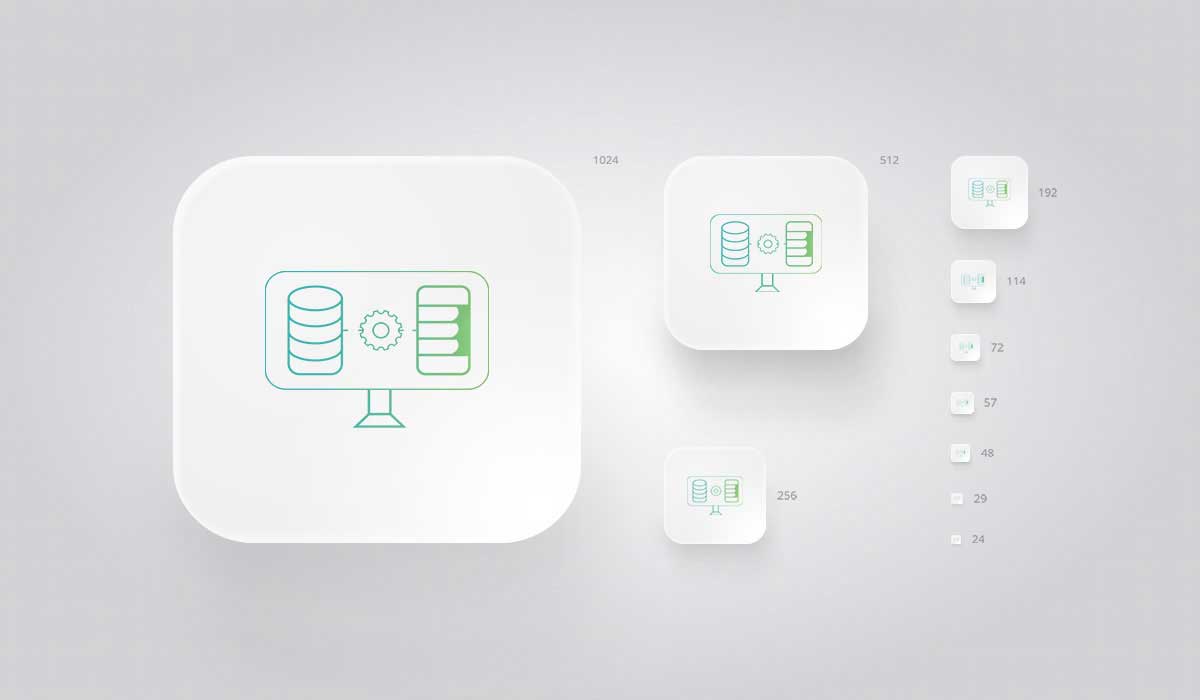 Similar to the app interface, software that is made as computer integrations should come with a distinct desktop icon that will make the sense of the software installed on that device. If you've experienced working with a desktop, then you have to install different software several times when you need it. Then you download the software, and it will leave an icon on your desktop through which, you can use the software.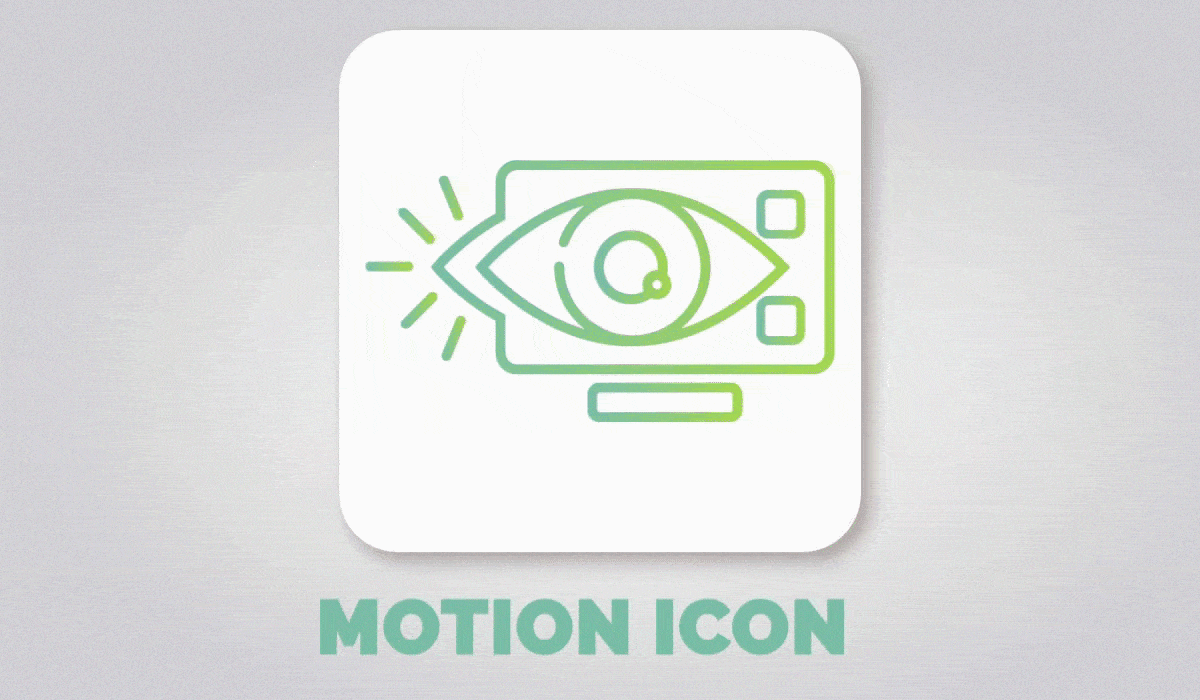 Icons with motion undoubtedly make it looks interesting and it is a distinct part of custom icon design. As we know motion graphics and animations are now industry-leading and used mostly in all virtual cases. Motion Icon can be your ultimate marketing agent to show customers your professionalism and help make it memorable for your brand. But designing motion icons will be quite more expensive than other icon design services. Therefore, if you're looking for something like a motion icon, you should take expert help and build it properly so that you can reach everywhere through that.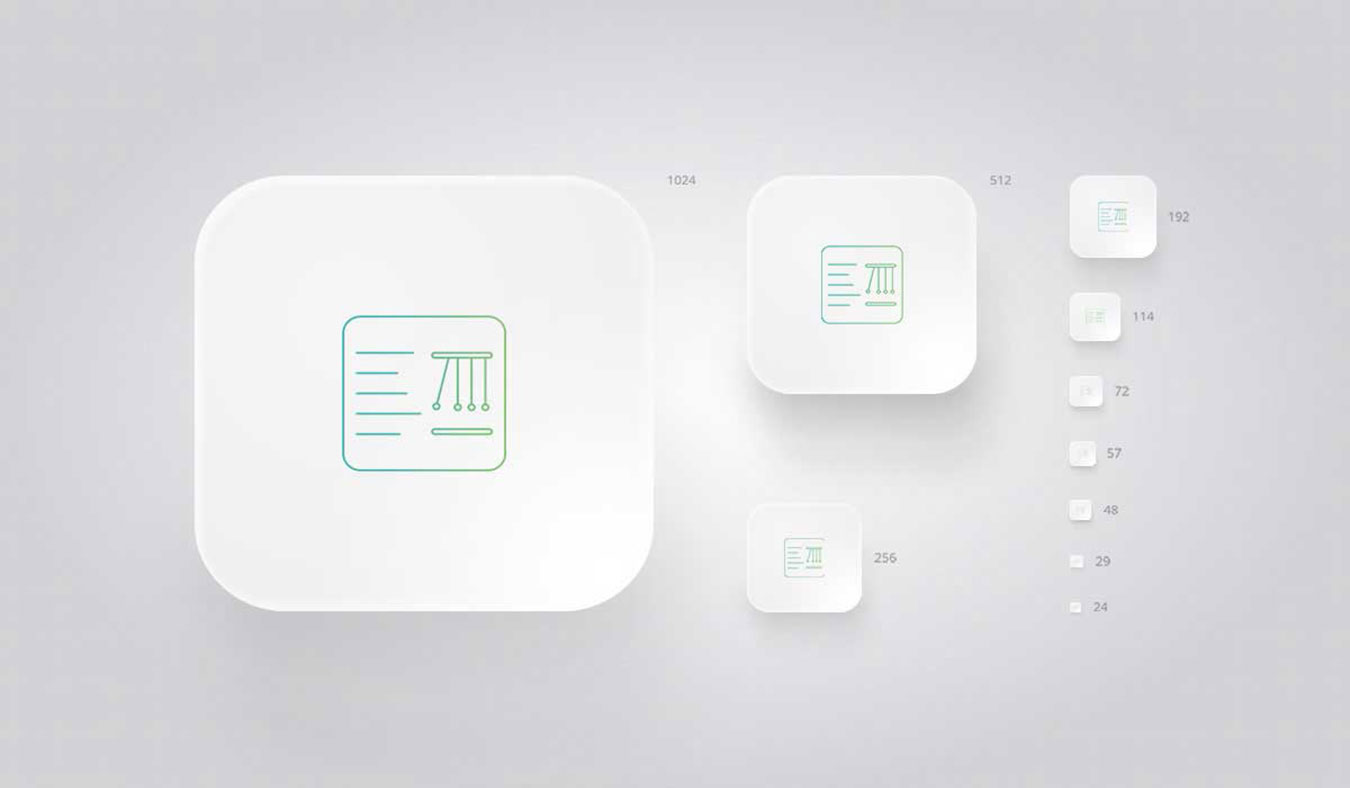 Infographics are important to present vast information in a planned and prodigious way. It helps to decorate a lot of information in a way that will be easy to understand for both the commentator and the audience. However, icons play a tricky role in this regard as they can appraise the issues within their short form but effectively. It will certainly match the subject of your infographic and will save you from the trouble of designing more. To figure out the immense of icons on your infographic, here are some points to consider,
Icons will give an intro to the conversations.
Create a list of visual patterns.
Will decorate the header of the infographic.
Will short your trouble by visualizing texts.
Increase the overall admissibility of the infographic.
What Makes A Good Icon Design?
Good icon design comes with great responsibility and creativity in your artistic mind. There is not so much space for too much material, there you've to think high but express short. If the symbol is the same word as the icon, then symbolism is a metaphor for iconography. So, you shouldn't be so complex with your icon design rather you should take care of simplicity always. Because simplicity always wins the game and therefore there is nothing simpler than an icon in visual art. Whether you're going to make it on your own (if you know) or you're taking the help of a professional, there are some manuals that you should follow on your custom icon design operations,
Simple Concept
Icon design should be easy to realize, clear, but simple. You can take some inspiration from the popular icons used in our daily lives. Even if we are familiar with so many icons, we can instantly recognize the icon whenever we see it.
Communicative
The icon you design should have the ability to tell how it interacts with its visitors. What it relates to, then also directs users to take quick action.
Voguish
No matter what concept you find for your icon, try to illustrate it in a voguish way so that everyone can find it easily. Since icons are small and there is no place of being descriptive with excessive elements. But you can express it stylishly so that everyone can hang with it anytime they see it.
Unique
See as much as you can to have an idea and examine how you should build the icons but don't try using a single bit from icons that already exist. It will hamper once people will find the similarity of any other icons with your one. Therefore, whenever you need icons to meet any of your purposes completely, you should consider preparing them with the help of professionals or if you are adept with digital graphic software, then you can do it on your own.
How To Create A Custom Desktop Icon?
Icons are fun and sensitive but they shouldn't be annoying and boring. There are so many system software and applications on your device to direct you to the desired function. Do you ever feel like you are getting bored by seeing the icons on your desktop continuously so that you want to see something new?
It is quite normal as not everything goes comfortably with our minds and eyesight. However, if you're a desktop user, then you have a high chance to change or create any of your desktop icons that can be used in exchange for any of the existing ones. How to do that? There are two ways to change the desktop icon. One is changing the icon from internal function and the other is making a brand new one that you want to look exactly in that place.
To Change The Desktop Icon
Windows offers the option that allows its users to change the desktop icon. To find the option you have to follow the way shown here, Click on the start icon in the bottom left corner of the screen > find the setting option > personalization > desktop icon settings > click the icon that you want to change the interface > click change icon > and it will show you icons that can be set instead of the present icon.
To Create A Custom Desktop Icon
Consequently, you can also create a desktop icon according to your wish and can use that to replace it with any icons on your desktop. Creating custom desktop icons is not as difficult as it hears, rather it is easier than you think. Here is the procedure for making a custom icon for your desktop step by step-
Choose anything that you want to look like an icon but sincerely that would be an image with a PNG file extension.
If you don't have the required file extension, then you can easily do that with any image processing software like photoshop. in the image processing software, go to File> click save as > select the option save as type and choose PNG extension.
Once you have the specific image with the required file format extension, go to websites where you can convert the image into an ICO file type.
Several websites offer the same free of cost, you can find them simply by searching on the web.
Where Do You Find Icons In Photoshop?
It is a common question of photoshop starters who want to include icons in such text or image files while editing. Photoshop brings a plethora of icons, emojis, and glyphs internally and offers to use them anywhere you want. Newcomers often do not find options where icons are used to stay. In Photoshop, there is a glyphs panel that contains punctuation, superscript and subscript characters, currency symbols, numbers, specialized characters, and so on. To find the glyph panels, select the Type > panels > Glyphs Panel or Window > Glyph.
Besides, you can also import colorful glyphs like emoji in SVG format. Photoshop now supports SVG fonts that provide multiple colors and gradients in a single glyph. To use SVG fonts in photoshop, you need to open the glyphs panel > select emoji once in the font list > it will show you a list of SVG fonts, double click on the item that you want to use.