Poster Design Service
Poster design service is a powerful marketing tool that sends a message to your intended audiences instantly. The more the design is catchy, the more it will get attention. The design helps to communicate the message clearly with proper space and visual elements. So, the posters cast a significant impact on your business growth.
Mostly, poster designs are used for promotion of products, brands, business or organization. Hence, it is highly important to get a well-designed poster from our company. In fact, we are able to make a significant change in communication. Moreover, our designers are highly expert. They know from their experience on how to make some catchy designs.
Beautification of the poster is another important aspect to consider while designing a poster. Unless the poster is aesthetically sound, it may not relay the message to your audiences. In other words, if you want to promote your business, you need visuals, texts, taglines and others. But those should be placed perfectly on a design. Otherwise, your promotions will go unnoticed.
Designing a poster is often challenging. But we can easily overcome the challenges as we have a pool of poster design experts. Also, we have a strong graphic design team to conduct in-depth research. Therefore, the designs and ideas are always innovative and impressive. The poster design services are able to directly invite your audiences with a call to action. Ultimately, you get the best experience in all terms. Contact us today to get a quote!
What Is The Poster Design?
From street to wall, all we see posters are everywhere. Some might don't have any intention of them anymore while others have developed an interest to learn what a poster is. Posters are one of the oldest and most used types of marketing elements. Posters are an effective way to draw attention to your sales, events, fundraisers, and more. Designing the best poster design will help you to drive your business to a higher position. Posters are now a cost-effective method of promoting business and marketing through which many marketers advertise their newly introduced products or services. It is usually a large paper sheet with images and texts which aim to convey information and messages to the target audiences. Although it is a branding design material as well and it helps to increase your brand identity by visually appearing in people's eyesight. Posters have been used for marketing purposes since the first printing design press was invented. So, it has great historical value as well.
Types Of Posters
There has been no actual category of posters but we are showing here some common issues of using posters. Some used to advertise their business and others used to spread events, and social awareness whatever the opinion, You find posters all around you with different topics. So, let's check some common types of posters that are usually used on the most basic.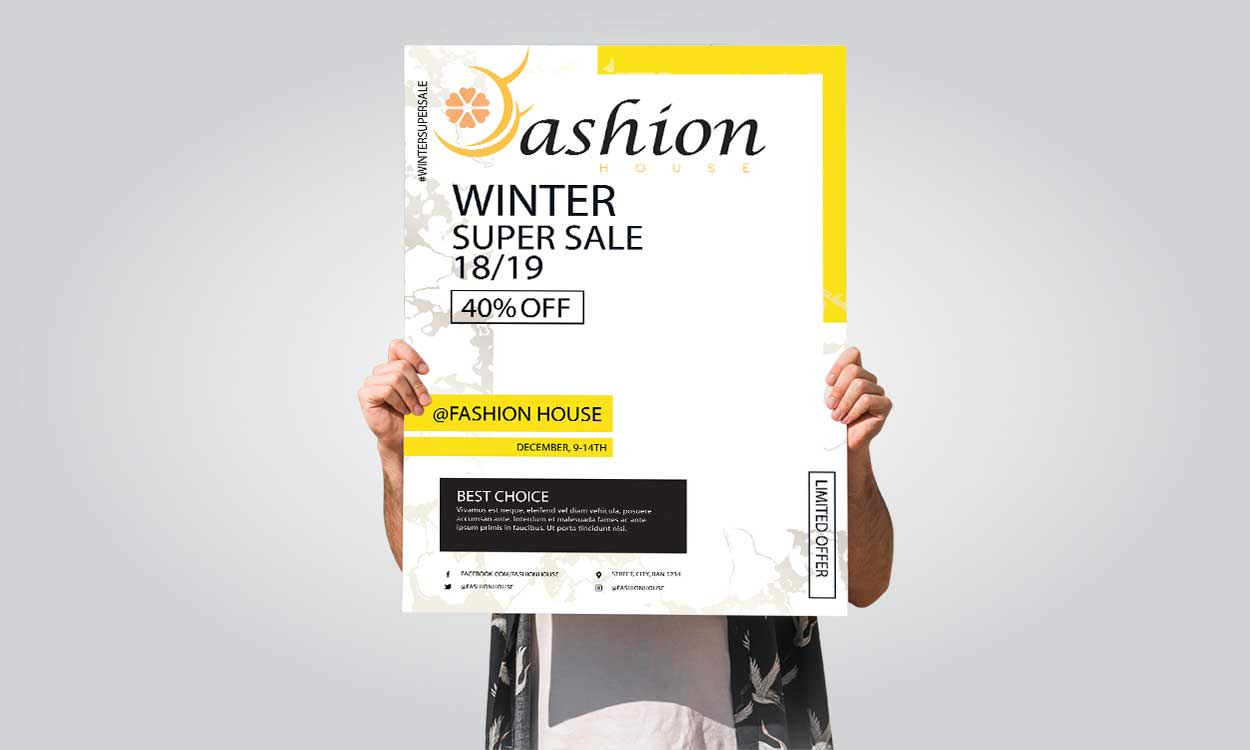 Posters are most commonly used for advertising and they started during the first world war period. At that time, posters were used for recruitment in the war so they are called political posters. But today political posters are mainly used before the election as promoting parties to raise votes for their side. Also, advertising posters help a lot of business owners, as they can easily increase their brand visibility through posters. Posters are so cost-effective and they can also be used for wide distribution.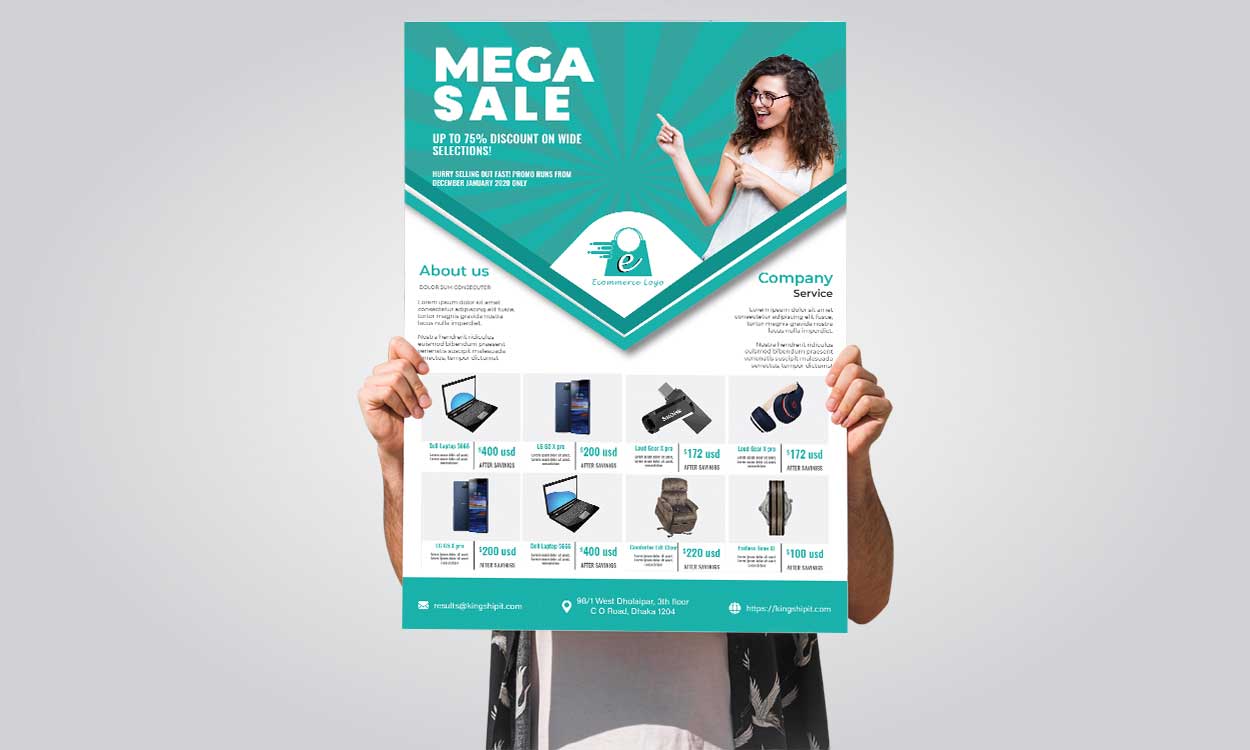 Sometimes it needs to create social awareness about some issue like virus threat, this kind of poster brings great value to society. Motivational posters are meant to encourage people to do something. We often see this kind of poster hanging in crowded places with wide information to inform people about any issue helping people to overcome difficult life situations.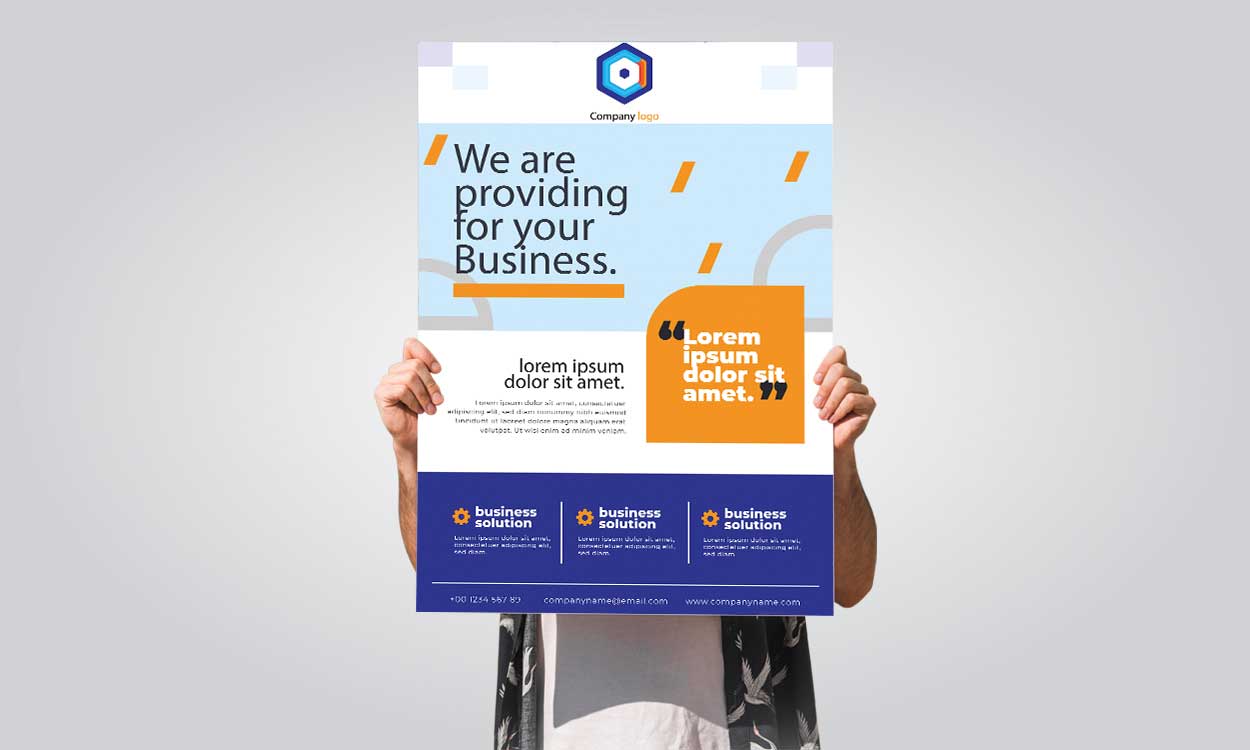 From music concerts to theatre plays or any other event, the best poster design is ready to inform people about any upcoming events. It includes the place where the event is going to be placed, time details, entry fee if needed or not, and also tells about the event organizer. Many concerts come with a slogan which is usually based on the name of the latest album. Although posters are used to cover up any coming event in the most perfect manner.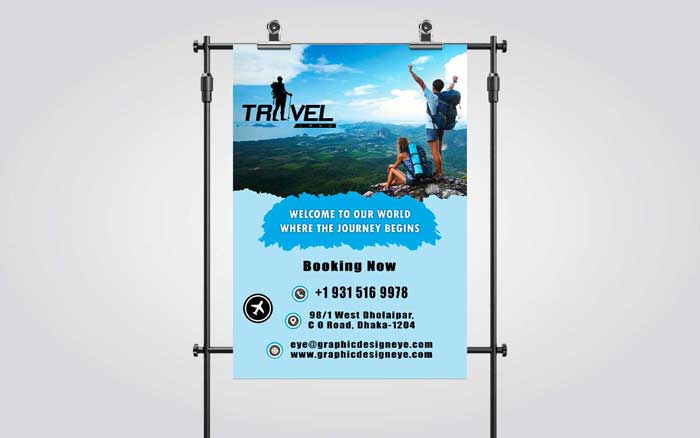 Using posters for promoting travel is going to be as usual in the 20th century. Because of their strong visual statement, posters are used widely by the travel industry. Tourism agencies, tour companies, air travel agencies, and local governments used travel posters as it is so perfect for the purpose to encourage travel to different destinations.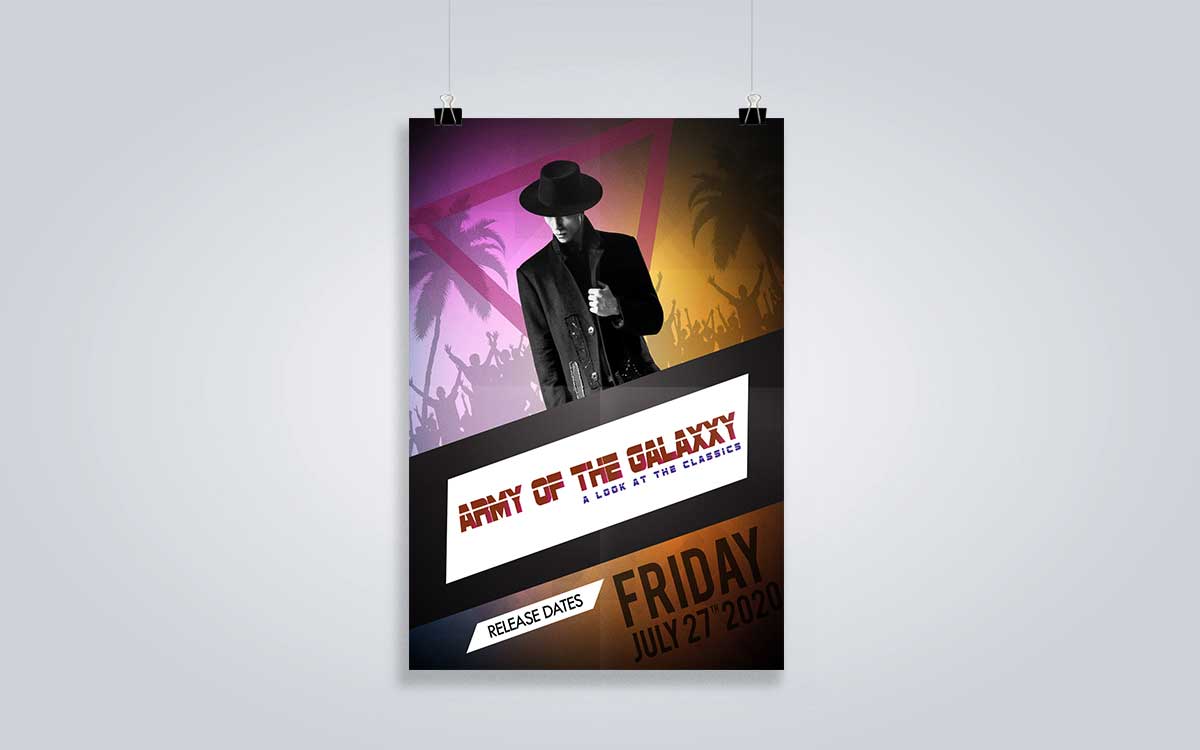 It is one of the most popular and beloved types of posters. Movie posters are usually made with high graphic design services with a visual connection to the movie which gives a quick glimpse at the idea of the film. Movie posters were created for collecting people's interest in an upcoming movie with the name of the director, and a short view of the actors and actresses so that film lovers couldn't miss new masterpieces of their favorite actors.
How To Design An Effective Poster?
Posters have the go-to choice for advertising everything from concerts to restaurants and community events. Surely, an amazing poster can turn your business or event into a crowd magnet. When you're in the way of designing posters for your purpose, there are some points that you need to ensure to make your poster outstanding. Here are those points given below:
Keep the focus on key info. For which purpose you want to derive your poster, make it clear to your audience. For example, if your poster deals with events then make sure to describe the event place, when it will happen, or other user information in a clear view.
Choose a decent layout for your poster. You can go with the asymmetric layout where similar design elements are aligned in an equal way on either side of the vertical axis. If you want to give a formal or static look to your poster then you can choose an asymmetric layout for your poster. Otherwise, you can go for an asymmetric layout where you can balance unequal arrangements of elements perfectly.
Make the colors pop for your poster. No matter who your audience is, color is a language that is universally appreciated and can communicate with a variety of things. Color is the thing that will make fast eye contact with viewers. If you have a brand color palette then use it in your poster. Use contrast wisely and test out different color effects.
Make it easy to read even from a distance. The one and foremost duty of a poster are to make contact with people as much as it can. So, make it easily readable to its viewers, and use bold and large shape fonts to focus your message or slogan.
You should work with graphic design in your poster carefully as it is something that will make your poster eye-catching. It doesn't matter if you are using a stock photo or one that you took, all of them should be very crisp and clear. Be sure to use photos that have a connection with your poster theme.
You should also take your poster size into a consideration. Also, decide the place first where your poster should be placed. It is as important as the poster itself because the wrong distribution can distract you from your target. Make a sense of where your target audience is located, then place your posters wisely to attract your target audience.
Include a clear call to action so that people can easily contact you if they need any of your services. Try to keep it visually clear. Don't forget to include your all contact medium through which your client will be able to catch you like phone numbers, social media contacts, websites, and others.
What Is The Purpose Of Using A Poster?
We are living in an era where visual contents surround us. Posters are one of them, they are used for various purposes nowadays. From business advertising to any social event, raising awareness of any issues, it covers up all things. We know marketing and advertising is an essential part of a business. Though there are a lot of ways to do that the poster is always the main choice because of its usefulness. OK, now I am going to tell you why you should choose a poster as your marketing material.
Posters Are So Convenient
It makes sense that posters are so convenient to use. From the bus stop to any crowded place, it can be placed and ready to show yourself to others. Think you want to make a sale or discount offer in your shop and you want to let more people engage in the incident. Just make posters with a simple design with the large bold text of sale or discount on it then place them in every corner of your area. You will see the result on an actual day.
Increase Your Brand Visibility
Imagine there are so many posters in your shop that are placed in different places in your area and they are containing your brand logo design, slogan creation, or messages. People when walking away in front of the posters must make eye contact with them. And when it just happened, they surely have your brand name in their mind. The best poster design is going to show yourself to the people who don't know about you. Think about a well-known company, their posters can be seen here and there also they are visible on television or other advertised ways. It is a reason why people know them more than others. Although surely, the more your posters are being placed in different places, the more response you would get from potential customers.
Cost-Effective
Posters are very cost-effective for small business entrepreneurs. As they have a money issue, high advertising costs can hold them back from the competition where they can't go without making visual advertisements for their business. Creating posters can be the best solution for them as they don't have enough money to make such television ads or other banner design services for advertisements. Once you have decided to make perfect posters for any of your purposes, then try to find the best poster designing company to reach your target.
Separate You From Your Competitors
Posters keep you separate from your competitors. How? It's simple if you place so many posters in your area to catch people's attention, people will see you wherever they go. There are so many shops that must have been stored which are as similar to you but when people see your shop's name more than others, they must have the sense that you are different from others. In this way of advertisement, you can easily grow an extra demand for people in your area.
The Audience You Want To Target
Posters are such an advertisement way that can effectively be used to get the attention of exactly the kind of people you need to be appealing to. You can simply put them up in the ideal location where your target audiences live. A great poster design spread across your target location can pay dividends in the end.
Call To Action
With attractive poster design, a business organization can direct a call to action for their customers, telling them exactly what you would like them to do. You can simply put a CTA for its viewers so that they can make contact with you. Your CTA might be a contact number, a website visit, or something else, but the main fact is the CTA you would give your viewers must need to be clear, bold, and a central focus of your best poster design.
Announcing Sale Or Discount Offer
Posters are also used to announce sales and discount offers in wide distribution. If your shop is arranging a sale event then you can make a few posters to cover up your area. This is an effective way to increase traffic to your store.
Local Impact
When you place your posters in a good position such as in a local town, busy street, shopping center, public escalator, or conveniences where they influence customers' subconscious responses, they can also make a visual communication between you and your customers. You also need to be sure that you put the right campaign message as a showcase of your professionalism in front of your target audience through your posters. Besides, take full advantage of the unique ability of advertising posters and banners to reach large audiences in high footfall or traffic areas.