Profile Design Service
Company profile is the external expression of an organization that makes an impression on the company. Whether you're a company owner or you're thinking about creating one, you must have to consider designing an enchanting company profile. Designing an alluring profile for your company is not a common task. You've to hire a professional graphic design agency to make it done for you.
Graphic Design Eye is an experienced and reliable graphic design and photo editing service agency. We are a full-proof online service helping businesses and organizations all over the world in making their visual appearance significant. If you're looking for a mind-blowing profile for your reputable company then you're at the right place. We've professional designers who are really experts to generate designs that will surely drive consumer's attention to your company. Let's see how our design team goes through the process of creating world-class company profile design service for you.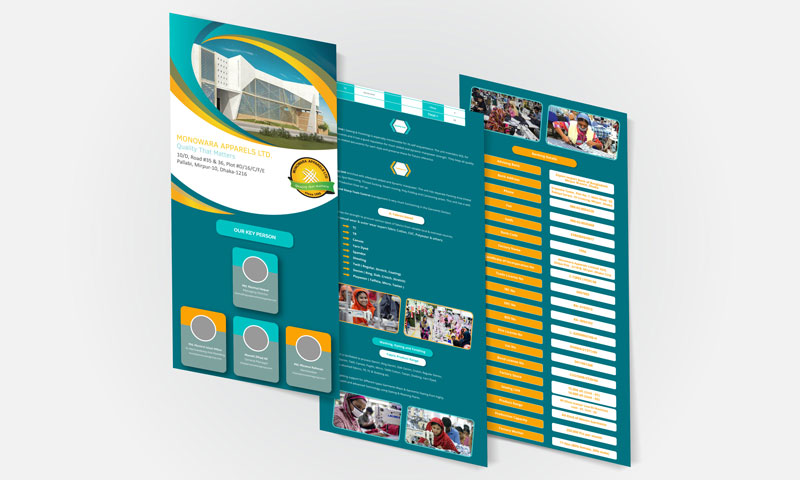 What is a Company Profile?
Think about your social media profile, you put one of the best pictures in the profile and cover, write a short but interesting bio and try to make up the entire profile in a way that can easily make someone's attention to you. A company makes a lot of sense whether it is a new or existing company. A company builds upon hard work, strategy, communication, proper marketing, and advertising. Every company has distinctive goals, rules, privacy policies, and requirements. Company profile resonates with all the specifications about the company in one place.
So, when consumers and clients would like to know about the company, they can get a look at their profile and learn all they need to know about the company. Company profiles can be designed in various ways. You can make it just a glimpse of all sorts of information about your company or you can design it visually pleasing with professional design help. Whether you're intending to create a simple company profile or design an interactive one for your website, we'll help you to build one for yourself.
What Makes a Company Profile?
When you are about to create a company profile, you should be mindful of what helps to build up a perfect profile for your company. You can visit popular worldwide company's websites like Starbucks, Bloomberg, Nike to see how they arranged their page. You will highly inspire seeing them and understand how you should build up one for yourself. For your convenience, we're giving here all the essential elements that you should consider to include on your company profile.
You company name

Brand logo

Short description about your business

Describe your history, expansion, and growth

All about your service or product

Public relation

Number of employees work on your team

Schedule

Events

Client's feedback

Show your value

Your financial targets and goals

Awards and certifications

News or media recognition
All the necessary information you want to know about clients about yourself should be included on your company profile. It should clearly focus on the company's mission, activities, goals, and practices so clients can have a good idea about you.
What Helps a Company to Build a Unique Profile?
We learn that company profiles are so important and every particular company should have a profile that reveals their identity. Now we are about to know what makes a company profile. Well, a strong company profile comes through the strong visualization of the company logo, business card, brochure, prospectus, letterhead, and so on. Company profile incorporates brand identity, brand awareness, brand value, and customer satisfaction. If you do it properly, it will result hundred times better than the company which has a poor profile. Let's see how these materials are highly responsible for making a distinguished company profile after all.
Brand Logo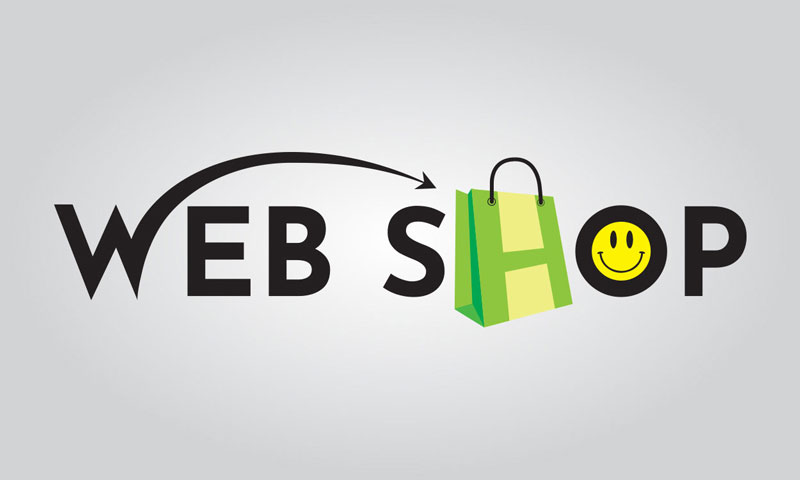 Logo design is essential and comes first for businesses, organizations, and small companies. Nowadays, we're familiar with so many popular companies and their brand logos such as Nike, Adidas, Apple, and Microsoft. Whenever we see their logo anywhere, we can easily recognize their brand name. These companies make their brand easily recognizable with brand value and distinct logos all over the world. In the modern world, no matter what type of business organization you're in, you should have a branded logo first. It helps to make a strong brand identity and brand value if you made it perfectly.
Although, a logo can't do it all by itself as there are so many things to consider such as product quality, responsiveness, communication, and support to make a permanent impression on consumers' minds. But logos are perfect for making a strong first impression that can last quite a bit longer by turning them into a potential consumer.
Business Card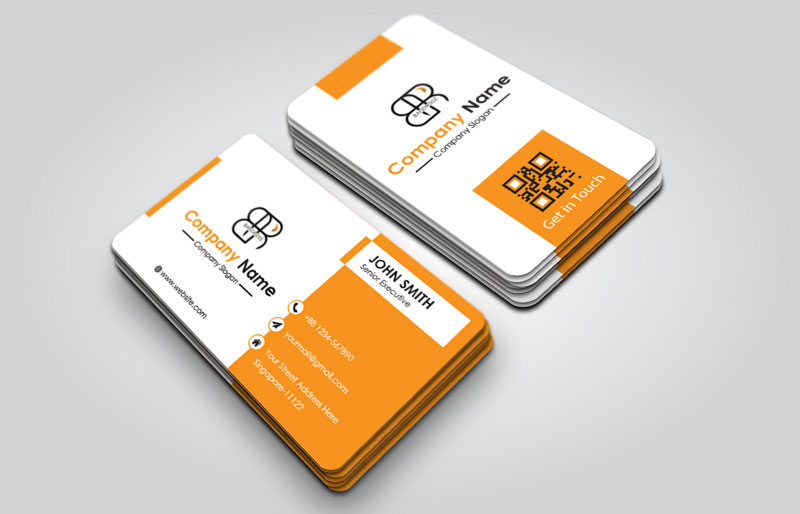 If you're a business, then wherever you go, you may take a few business cards with you. When you're meeting with another business or someone who doesn't know about your business, you give them your business card. Business cards have an effective role to expand your connection offline. When you give someone your business card, they would go to keep or lose it but they would remember when they need you. Considering the importance of business cards, some organizations intend to make premium business cards designs that look like some kind of collectible. A business card is an essential item that fulfills your company profile. Whether you're an online or offline business, you should have a business card and share it with your target audience, consumers, and familiar persons.
Brand Website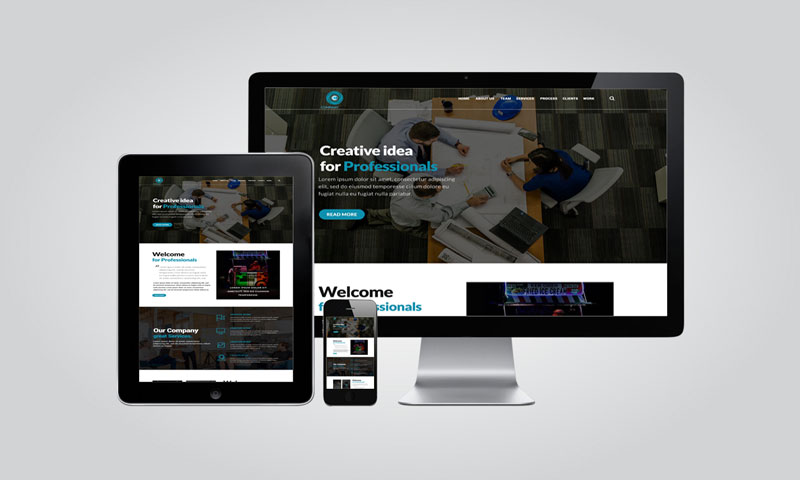 Websites have become essential in this online-based world. It is the root of all online activities. Today, no matter what you are about to do online, you need a particular website first. Since everything is going online at present and people are also spending most of the time online in a day. You should consider having a business website for design and development to allow people to connect with you online. It is so important for all the brands and organizations to have live online activities through the website. Because people are more likely to purchase products online. Online helps businesses engage more people to earn more revenue. Besides, there are social media platforms businesses can leverage to grow up online popularity. But at first, you need a brand website to make a strong online presence and to know people about your particular identity.
Company Prospectus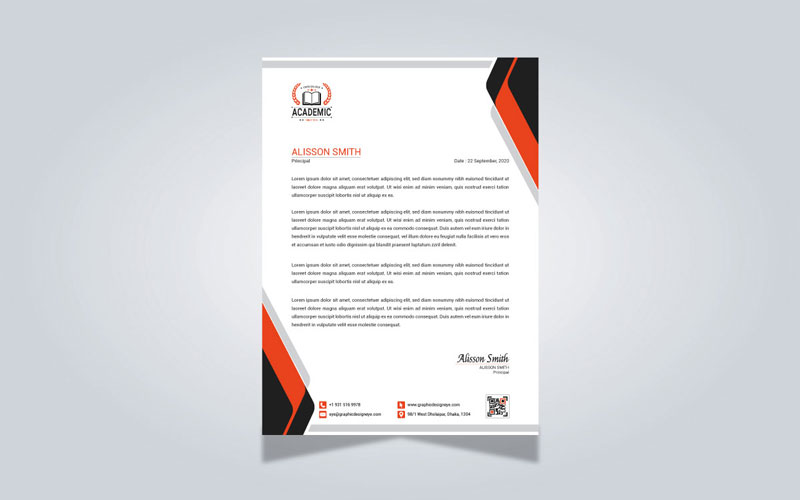 We all know prospectus is a powerful brand initial for organizations and industries. Prospectus holds every single detail about the company. You may be familiar with kindergarten's prospectus where all the information like class routine, class time, holidays, dress codes, and everything about the institution includes. So, prospectus comes with multiple pages, including graphics and images, texts, and so on. Therefore, prospectus is highly important for big brands and organizations which conduct massive activities. However, you can create prospectus no matter if you're a small business as it is a good way to show professionalism and brand value.
How to Create a Company Profile?
So, creating a company profile is constructing brand visual structure with essential brand materials including brand logo, business card, brand website, prospectus, etc.
All these have unique importance for making a distinguished company profile that interacts with audiences to connect with the company. Remember your company profile should be unique which means it shouldn't be similar in any way to others. For instance, a logo is the most important visual material for a brand. The logo should be simple, memorable, and relevant to your brand motif. You can design a logo with words, symbols, shapes, signs, or whatever, you've to make it unique and interactive. Your logo should have the ability to engage people and drive them directly to your store. Therefore, you've to design logos by professionals who are highly adept at designing eye-catching logos for your brand. Not only logo but also other brand initials illustrated above, you've to consider all of these to create a strong company profile identity for you.
However, logos, business cards, and prospects need to be designed by graphic design experts. You can find so many professional graphic design services online from which you can choose one and for your needs. You can also make your decision to go with us. We guarantee to generate premium quality design for any kind of visual materials you need. Our design is proven to succeed, give value for money, and is designed for increasing engagement rate.
Why is Company Profile Design so Important?
In today's competitive business and marketing field, everyone is trying to surpass each other, increasing their audience base and offering more updated products than others. In this regard, brand value, brand identity becomes so important for business brands. What type of business is yours? There must be similar business companies whom you see as your competitors. If your company doesn't have a unique brand identity and profile, it won't be so familiar among the common people. Once you create distinguished value for your brand, you can get more results. Company profile helps to create value for your brand. If you do it perfectly, you can easily create a strong first impression. Persuading company profiles can turn your target audiences into prospective consumers. This is why creating a distinguished company profile makes a huge sense and so it is highly important as well.
Whether you're a new or existing brand, company, organization, or whatever, if you don't have a unique profile, you're nothing. Therefore, you should consider designing your company profile with a professional design company.