Landing Page Design Service
Landing page design service is one of the most important parts of web design & development. it is something like a strong call to action that can't ignore viewers when they see it. The landing page is a distinct part of the webpage that should be organized properly. As the name of this, we can easily recognize the actual theme of a landing page. However, the landing page has become a subject of high effort, as it has several goals to meet for the website owners. This is why the design of the landing page is getting much more priority so that it can succeed with its purpose. In this way, it creates the need for a landing page design service where professionals do their best to create great landing pages for website owners. There is no shortage of landing page design service providers online. You will have to arrange a testing period before making a permanent decision to go through one of them. but how do decide which one is perfect to go with? you can do it by simply observing the service provider's website from every side. If we are also on the shortlist, then read this article to get a sense of if we can fulfill all your requirements for landing page design.
What Is The Definition Of A Landing Page?
A landing page is a webpage that comes through clicking on specific search engine optimized options, links, images, emails, and online advertisements. The landing page plays a crucial role in digital marketing because it is used to land visitors, and customers directly to the destination where they want to go. To put it simply, you might be familiar with online advertisements that come when we are surfing online. What happens when we click any of them? it takes us to another webpage instantly. The webpage you have landed by clicking on the ad or link acts as a landing page. So, we can present the idea of a landing page with a few words.
The landing page is something like a webpage where an online user lands by clicking on links, ads on social media, YouTube, or search engines.
It is not usually designed to do what a website does rather it has different goals and targets to accomplish.
What Are The Different Types Of Landing Page Design?
The landing page should be designed consciously because it connects with some important factors like website traffic, conversion rate, making customers, and so on. As a website owner, you have to publish several landing pages at the same time. Because all you need is more traffic and more consistent money. It is simple math that the more you have published the landing page, the more chances you have created to increase traffic. Although, not all landing pages have been created for the same reason. They are different according to the design and purpose they would use. For your information, we're adding here some of the main types of landing page design that you need to know before creating for you. Landing pages can be different in their structure, design, and subject. They are,
Splash page
Squeeze page
Sales page
Lead capture page
Click-through landing page
Thanks, page
We are shortly describing all the categories mentioned down here,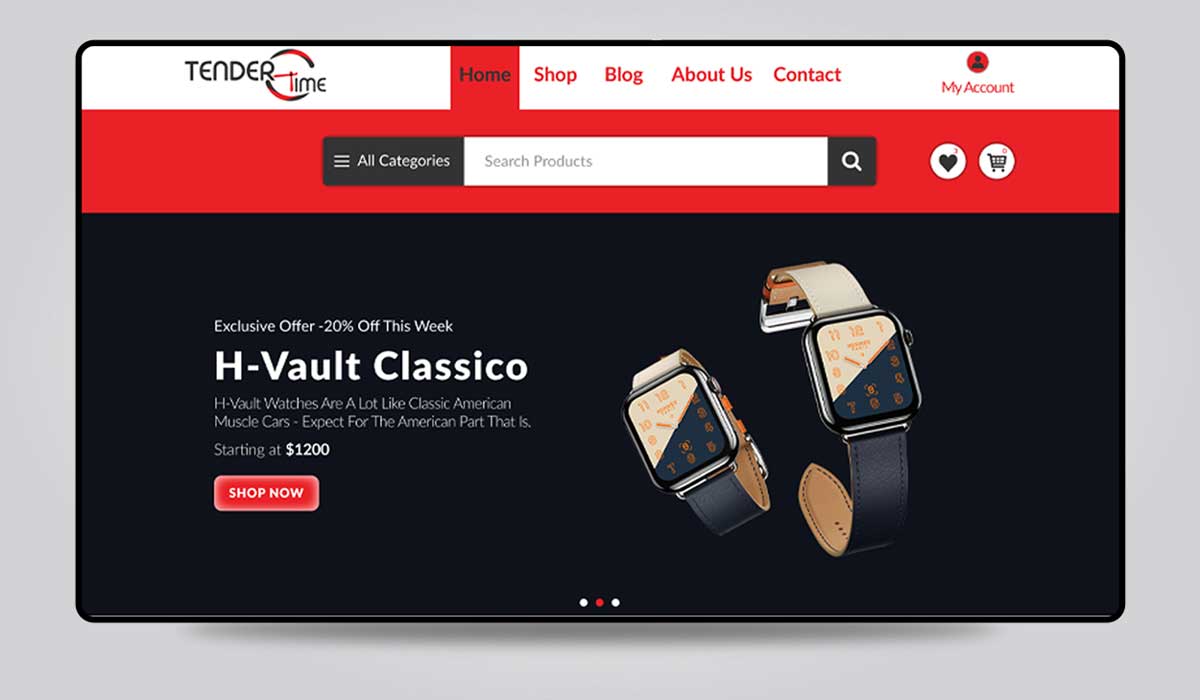 When an online user clicks on a specific ad and lands on a page that asks him/her some questions like their age, and language. That means, the person incidentally lands on a splash landing page. Splash landing pages don't always come with a lead-capturing purpose because most of the time they are used for showing announcements or to get visitors to a tangible object. The main advantage of the splash landing page is, that it can be used in any marketing stage of the age of a website. You can use the splash page as the precede of a website where you want to place it. When the website owners have specific goals to fulfill like presenting an announcement to all its users and other visitors, they can make this type of splash page. Splash pages are simply designed with elements that are relevant to the message they will show to visitors. And questions if there need to include any of them.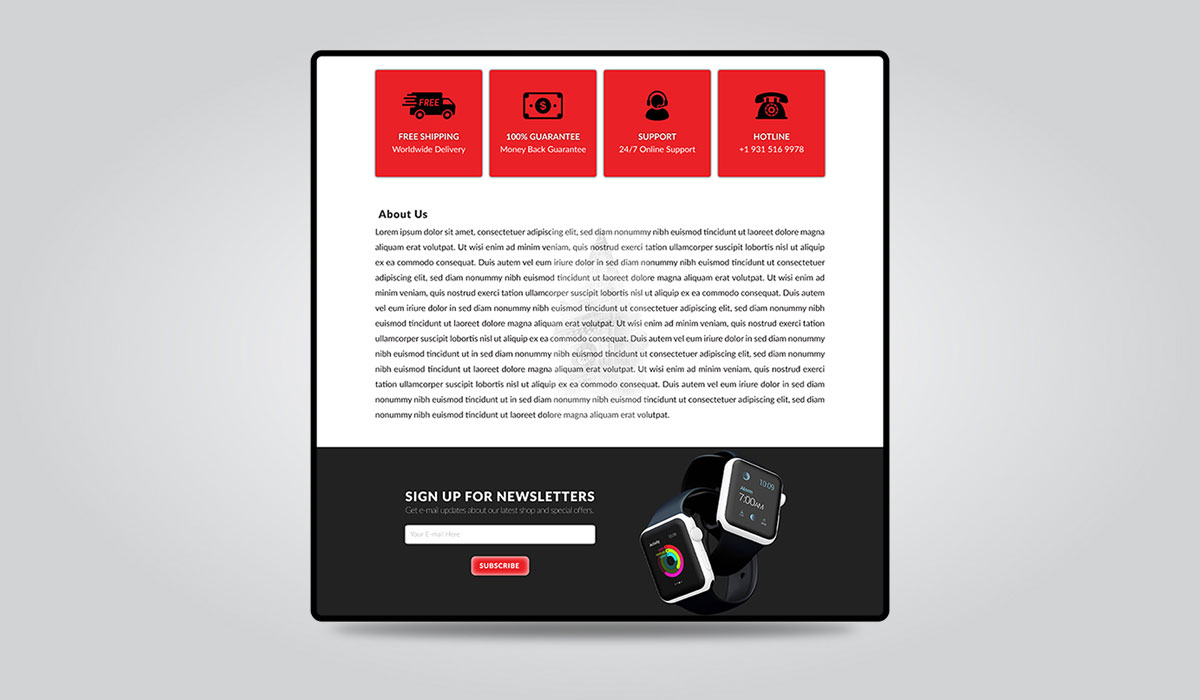 It is the most used type of landing page that is getting the highest priority from all types of website owners and e-commerce retailers. Because the main goal of making a squeeze landing page is to get the user's email. It is worthily mentionable that email is the top marketing aspect that is used so strategically online. all the e-commerce business retailers and online service holders need customers' emails to keep them connected with their business every single moment. This is called email marketing. In a squeeze landing page, owners use to offer some free resources where you have to give your email address to claim that free resource. Resources could be a newsletter, eBook, and specific content. Whatever it is, it must have value to create an instant attraction to the user although.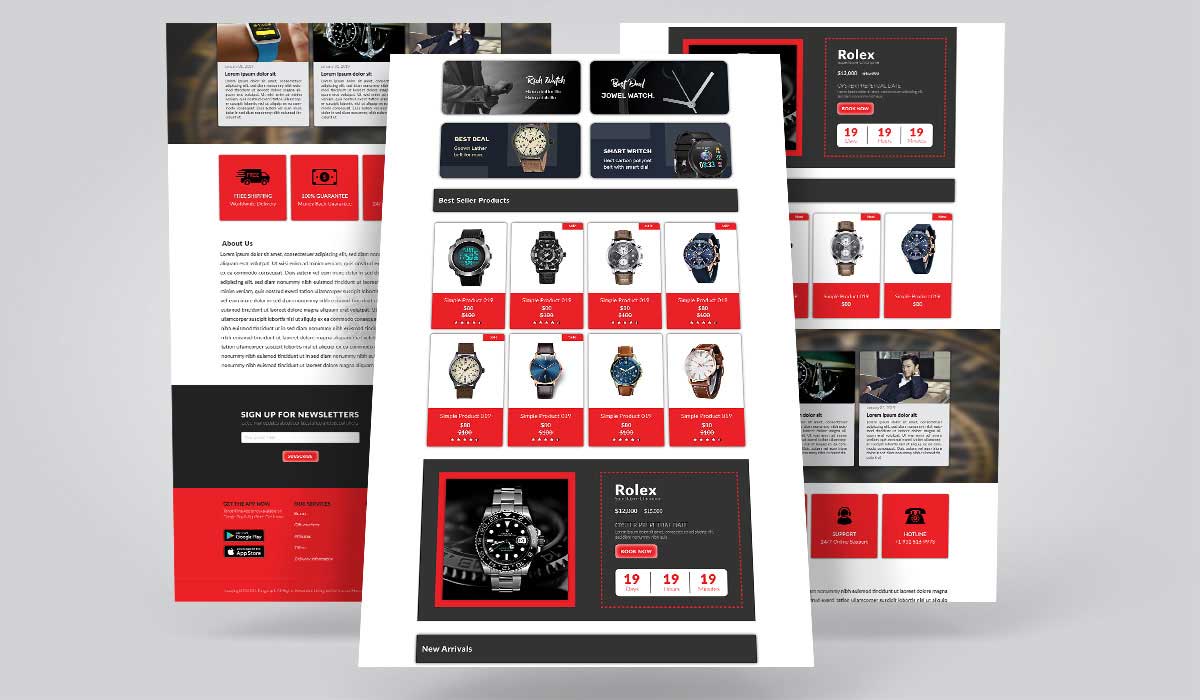 The sales page has a distinct role in digital marketing. It is designed in a way that it can persuade visitors to buy the product it contains. Suppose You have an exclusive product item that you think can manage an exciting sale. But you need to do marketing on that. This is the most effective way you can do that. The main goal of a sales page is holding information about a specific product or service and showing that to users. With the brief information about the product, it also has to include a crystal-clear CTA to give customers so that they can buy the product instantly. Usually, the total size of a sales page depends on its content. as big as the product details, the sales page would be longer. It also includes: FAQ section, About section, Customer testimonials, Guarantee seal, CTA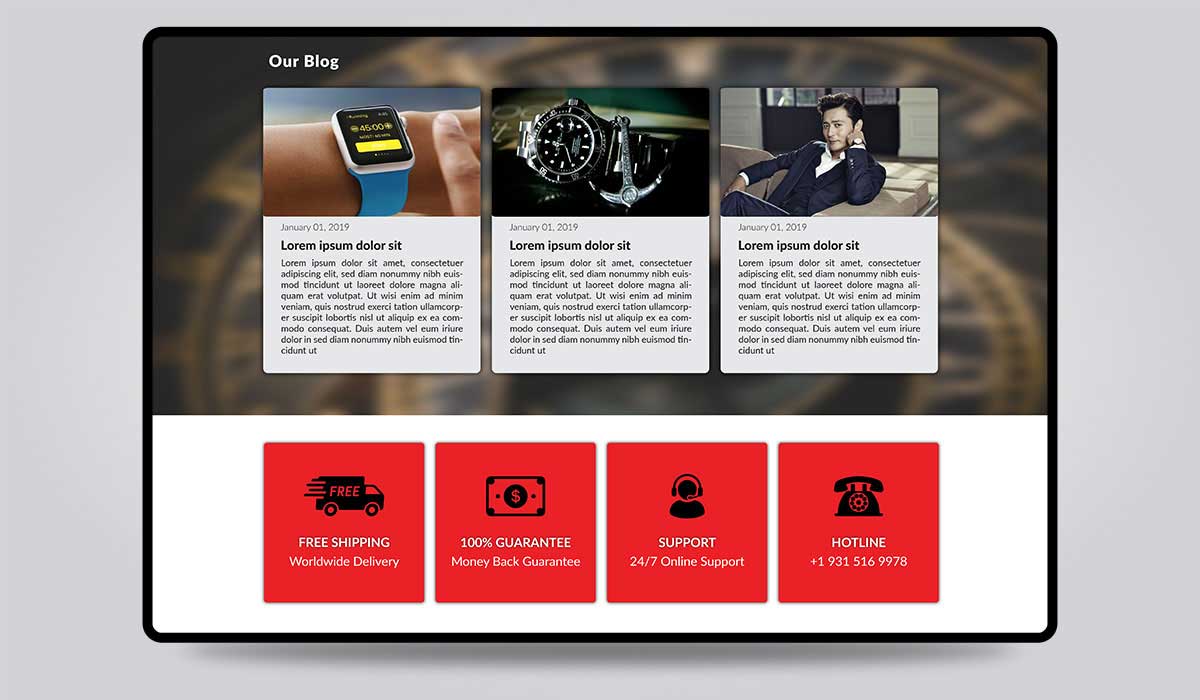 The lead capture page is quite similar to the squeeze page but it includes more options to complete the operation. So, a lead capture page is longer than a squeeze but not so like a sales page. This type of landing page is so popular among marketers as it helps them gather leads and cultivate them in their marketing funnel. Usually, the lead capture page holds two main objects to deal with the visitors who just land the page by clicking on it. They are simply asked and rewarded. Ask us what you want to know from the visitors and rewards are what you are offering to complete your requirement on the page. Lead capture landing pages help marketers to get important information about their customers and let them respond positively.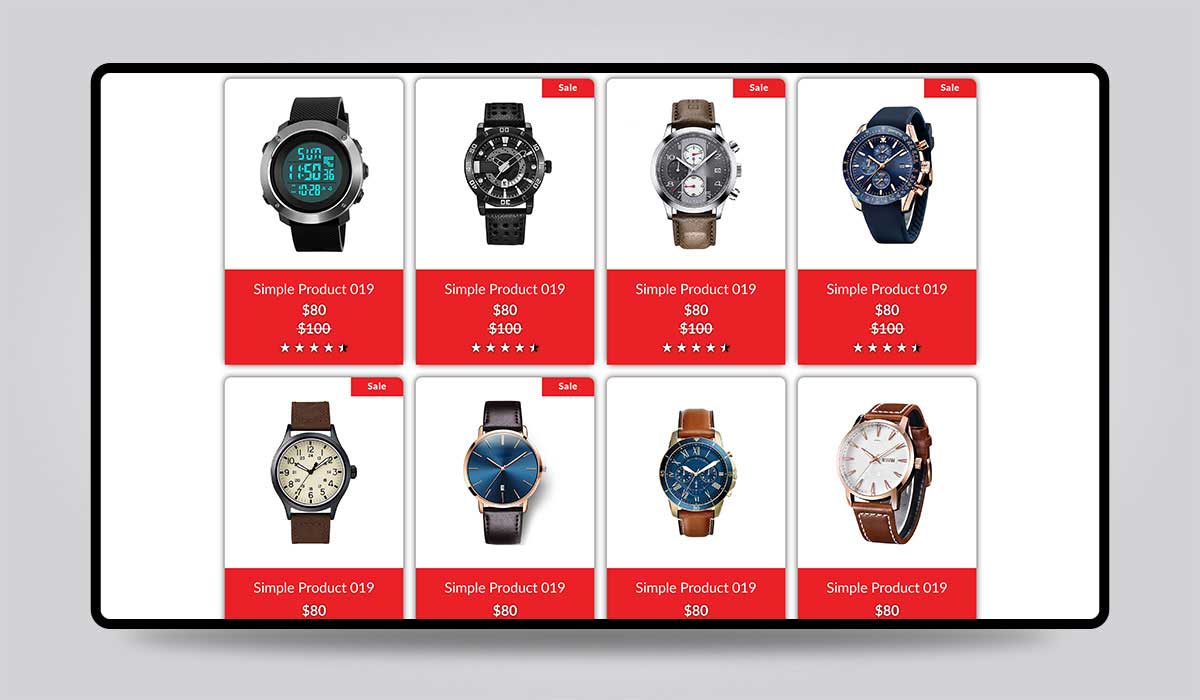 Click-through landing pages are so effective as it encourages visitors to take action to buy a product or take the service. This type of landing page doesn't say anything directly like buy the product now. Rather the type of landing page works by showing the initial information of a product and making the visitor's mind make the buying decision. When visitors or customers land on the click-through page, they would see product features and benefits and a CTA button. If they are interested in buying the product, then they would have to click on the CTA which takes them to another page where they receive prices and buying information.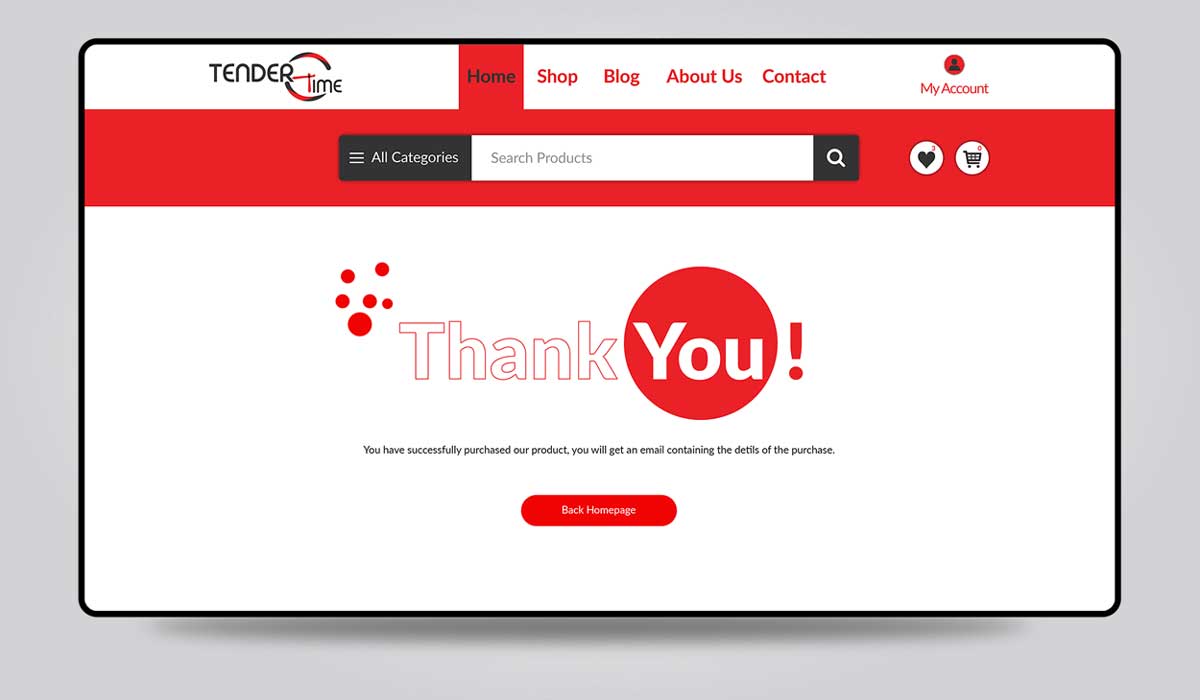 The thank-you page doesn't contain any real purpose, but it is the page that is showing to customers to say thank you to the author. Thanks, a page comes as redirecting to the screen of the visitor when they have filled out a form, purchased a product, and something like this. Thanks, a page is used to show customers, that the authority is giving real value to them. It also motivates them with a great interface and also tells them they are choosing the right to purchase the product.
Get Started Landing Page
Get started landing page can turn a new visitor to dig up more on your website about any specific information. This page comes with a short description of the topic or task that has broad detail inside. So, the get started landing page helps them to redirect into the deep of the topic by clicking on the button. It is something like if you want to know more or provide the message it does not end here, more are awaiting.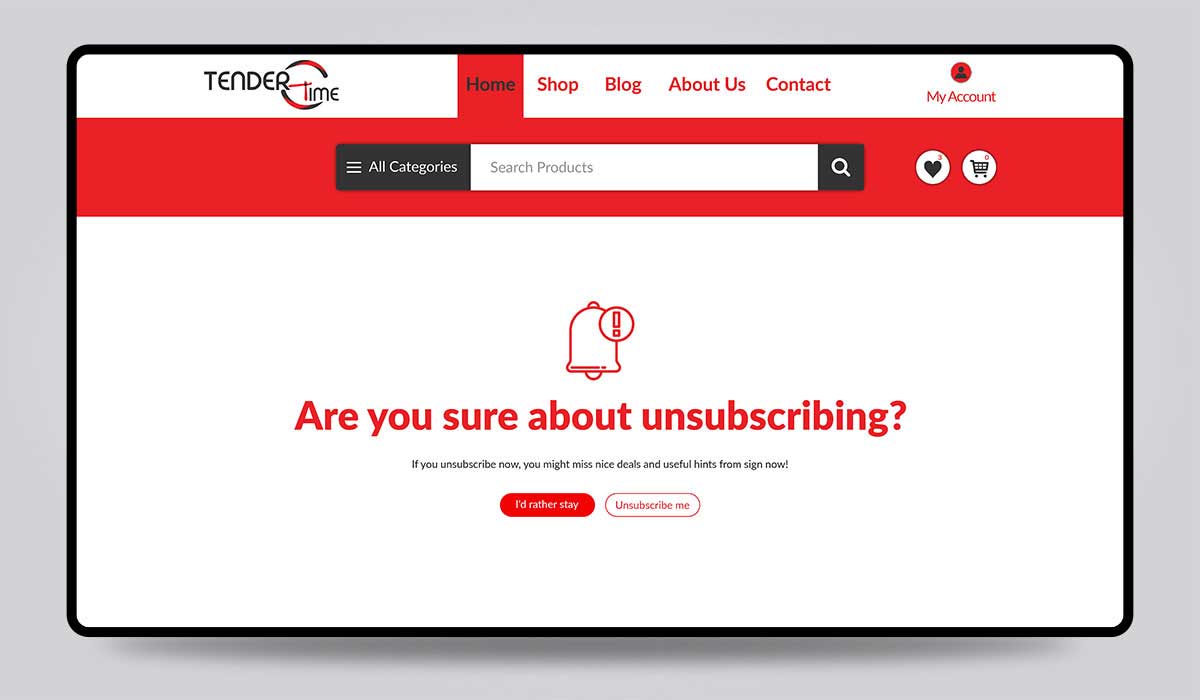 The unsubscribe landing page allows users to unsubscribe the page if they want. But it slightly offers some great opportunities to the person who is getting to unsubscribe from the page. Those opportunities work to change their mind and give them some moments to think again.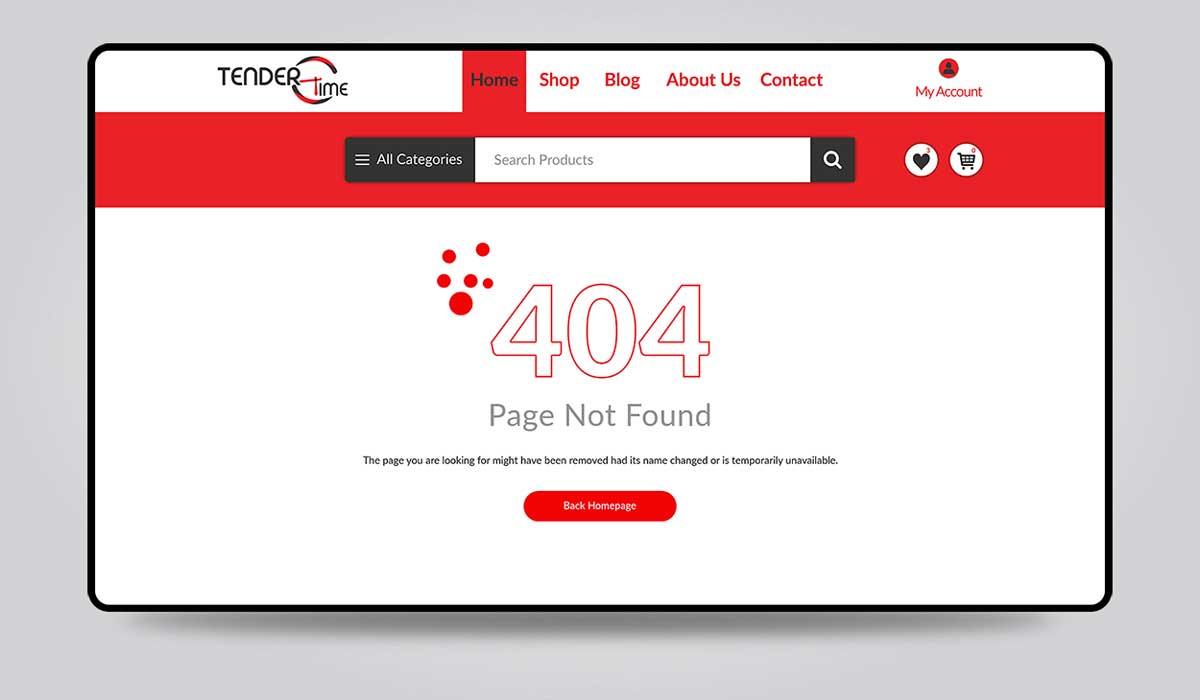 Usually, we find a 404 page is an error page but do you think it has some other potential also? Yes, the 404 page is a tactical form of a website that has a variety of usage. But commonly a 404 page comes with menu navigation, a link that is connected to the homepage, a sitemaps link, a search bar, a link to a popular post, and a product page.
What Do You Need To Include On Your Landing Pages?
So, you have to design a great landing page to increase traffic, conversion rate, sales, or whatever you have planned to do. but you should know about creating the landing page properly. In the above, we have seen a lot of different types of landing page concepts for different purposes. but they all have a prime intention of reaching more people. To fulfill the intention, you have to manage all the contents that a particular landing page should have. Well, as not all the landing pages are the same, the elements have also come with diversity. You've to realize what can make your landing page more lucrative and targeted. You can see a lot of suggestions about this topic online. but for determination, we've included here some common and important options that are must to include in the landing pages. They are,
Headline
Unlike the whole of an article, the headline takes the attention at first of the reader. Not all landing pages require a headline because there is no need for it. If you land a page brief about products and services then you have to place an attractive headline at the start of the content.
CTA
CTA is the main landing page. When visitors and customers land on your page by clicking any ad or links, you can't directly tell them to buy the product or subscribe to a newsletter. You have to say this tactically. CTA is great to provide customers with the contact information of a distinct website and persons. It is one of the main elements of powerful landing pages.
Live Chat Option
The live chat option is a recent addition that you find in almost every service and e-commerce website and it is so effective. It helps retailers to manage a live conversation with their clients and customers. When a visitor drops into a landing page, a live chat option is what connects them instantly with the authority. So, they can frequently ask any questions and get answers quickly. Including a live chat option on landing, pages can surely encourage visitors to directly contact the owner.
Contact Information
Contact information is a must on the landing page. When a visitor clicks on the ad and comes to the landing page provided by you, they will be looking for something which may need them. If they find anything like that, they will probably look for emails, and social media pages to contact. This is why you need to add contact information on the landing pages.
Register For An Event To Participate
Make an event on your e-commerce business store and want to let people know widely about that. In such situations, retailers' main target is to catch more and more people's attention to the event and make their allure to attend that. For that, they deploy so many additional links, videos, and ads of the event and connect that with a landing page where visitors would get all the additional information related to the event.
Subscribe
You can add a subscribe option on the landing pages so that visitors can easily connect with you. Subscribe options also let you get users' emails which is a positive sign for you.
Make A Purchase
The landing page can directly include a purchasing option. Visitors who come to the landing page can see product details with all the benefits and advantages. If they find the product is needy, then they surely purchase the product. Making a purchase works like CTA.
How To Create The Perfect Landing Page?
So, landing pages must be having equipment that should ensure every B2B business owner is online. but when we are in the exact place of creating landing pages according to our needs. We must know to do that properly. Whether you are doing that with the help of others or you are planning to do that on your own, you must have the idea at first. How to create the perfect landing assuring all that you need?
Keep It Simple But Straight
You should try to keep the landing page simple. Simplicity is always preferred the most. People also love to see what is easy to read and understand. However, visitors don't have enough time to spend on the landing to get clear. So, the one thing you can do is, keep the landing page simple. Besides, don't be convinced to get the topic. Ensure that viewers would realize what you want to provide as information.
Keep easily readable word font
Not more than two different images
Include Necessary Options
Some must-include options on the landing page are described above. You should add them carefully. Don't add irrelevant options that are not related to the landing page topic.
Ignore Navigation
It is not important to add websites link or other navigation because that can distract visitors from the page. Remember, a landing page comes with a single goal. It can be product promotion, service, or free eBook. If you provide any other navigation, that can turn the visitor from the page and would go without taking any action.
A Clear Call To Action
As landing pages are created to get online activists' attention and to make their minds take a specific action, then nothing but CTA can do this in the best way. When visitors will drop onto your landing page and find things that would go with him/them. They just want to take direct action. If the landing page comes with any product details and someone finds that they need the product, they would like to know the product price. So, you must have to add another option that will work as a CTA.
Social Proofs
People want to see a proof before they would take any action like purchasing a product or hiring a service provider. As an online retailer, you must have activity on social media. Social media is a distinct option for marketing business and everyone at present uses it to do that. If you have familiarity with social media and you have a particular fanbase with much craziness, then you can show that on your landing page. It will provide an easy trust issue to the new visitors on your landing page. Although you can find landing page templates on WordPress, the best landing page template is free online. if you find any of them meets your requirements, then you can surely go with them.