Billboard Design Service
No doubt, this is one of the strongest tools ever discovered for outdoor advertisements. It is also one of the effective ways to expand a business or service. People always see the large advertisements for their gigantic shape, size and style. And if the design is exclusive, surely you will win the race no matter how many competitors you have in the battleground.
The other impressive benefit of having the professional billboard design service is that it is always working. Regardless of working hours, the billboard is operational. For the indoor advertisements, people have the option to replace or remove from advertisements. But for a billboard, this theory is inapplicable. It stays firm.
We are highly skilled in providing different graphic design services. So, our designed billboards are able to hold attention from everyone. If you run your ad campaign on television, it will run for several times. Sometimes, the ad lengths will be shorter, as well. But we offer the best billboard design that will be in the same place as long as you want with the striking message and visual.
Thereby, using the billboard as a tool for advertisement, you can set a positive impression on your audiences. We can make an effective design where you can set your message for your audiences. And ultimately, our exclusive billboard design will enhance your business visibility. Get a quote from us to know more.
Different Types Of Billboard Design - Get Inspiration For Your One
Usually, billboards are often large canvas with a few words, cartoon characters, and stylish typography. It is distinct from other advertising materials. The very first billboard was found in the 1830s and it was a circus poster. From that time on, people began to realize the importance of outside advertising, and it is said that billboard advertising revolutionized in the mid-18th century, as people bought space to display ads at that time. In the 19th century, many billboard advertising companies were founded all over the world to leverage billboard advertising, and soon it has become a matter of experimentation as well as competition.
However, there are many different billboards designed in this long period in the history of billboards. They are used to support different corporate functionalities. When you are going to design a billboard for your own company, you should know which billboard type will be most suitable for the brand. Also, the location you are thinking to place the billboard should be matched to the billboard's size, shape, and look. Here we are going through the most common and popular forms of billboards below.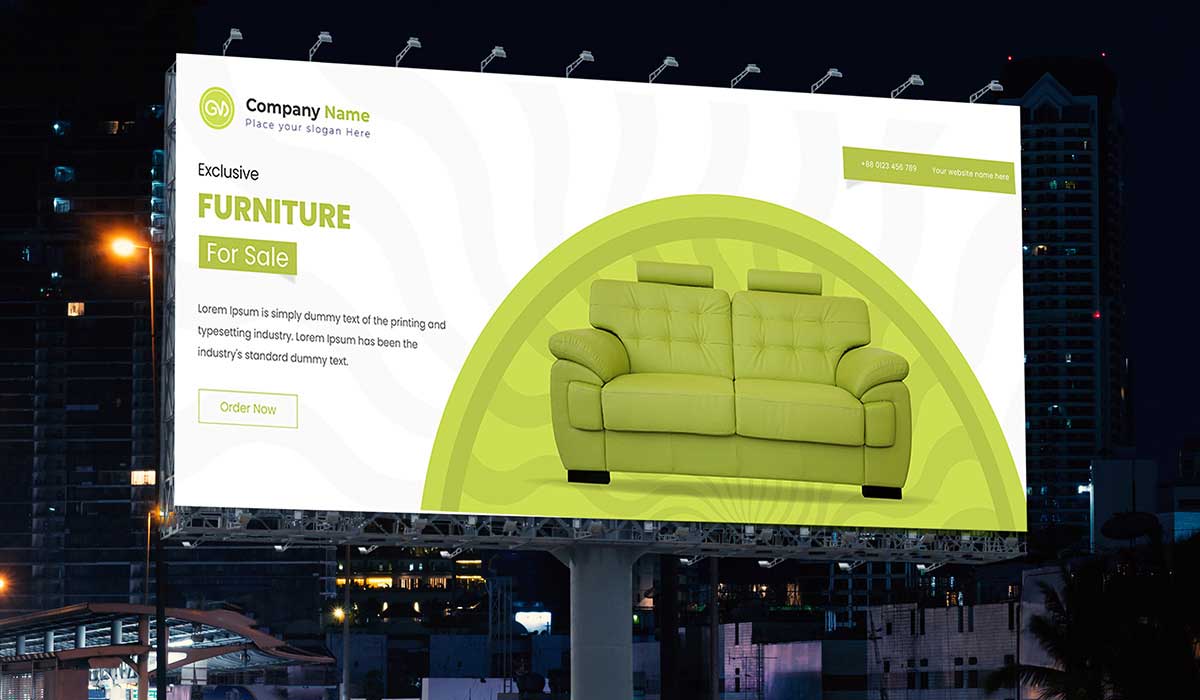 Classic billboards are larger in view and shorter in attention span. So, this is the perfect type of outdoor advertising material through which you can spend your valuable money. You can see classic billboards on most of the highways, expressways, and crowded places where people gathered largely. The size of the classic billboard has changed over time. As the number of people increases, it seems necessary to increase the size of the billboards as it needs to attract more attention. As we can see early classic billboards were 14' high x 48' wide and 10.5' high x 36' wide. At present, 10 feet by 30 feet to 14 feet by 48 feet is considered the standard classic billboard size. However, this type of billboard is so perfect to catch both pedestrians and vehicles as it comes with a larger body size.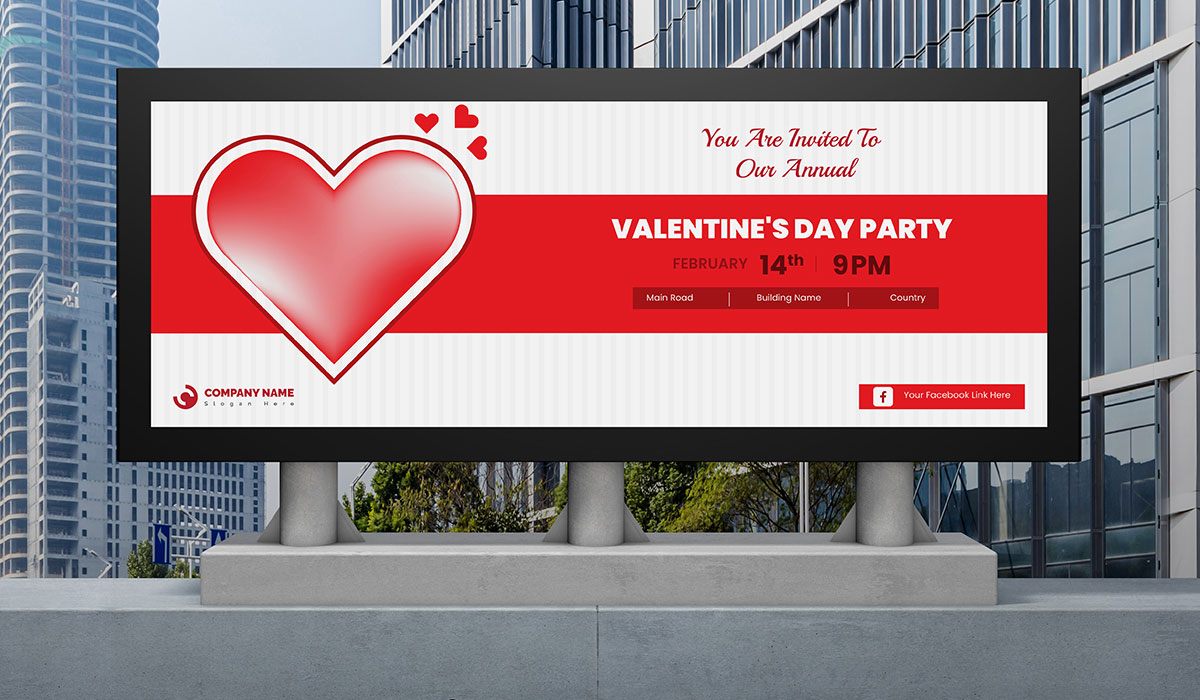 Vinyl is so useful to keep things lighting and focused. Especially for banner and billboard advertising, vinyl is becoming the most pioneering. Why? The answer is, that vinyl is a low-cost but high-output solution to advertising issues. Vinyl billboards come as waterproof and have fade resistance. That's why it lasts so long. Vinyl billboards are very smooth to provide a color feeling. When hanging on the top of a roof or billboard stand on the highway, it looks brighter than other types of billboards. The standard sizes for vinyl billboards are 14' high x 48' wide and 10.5' high x 36' wide.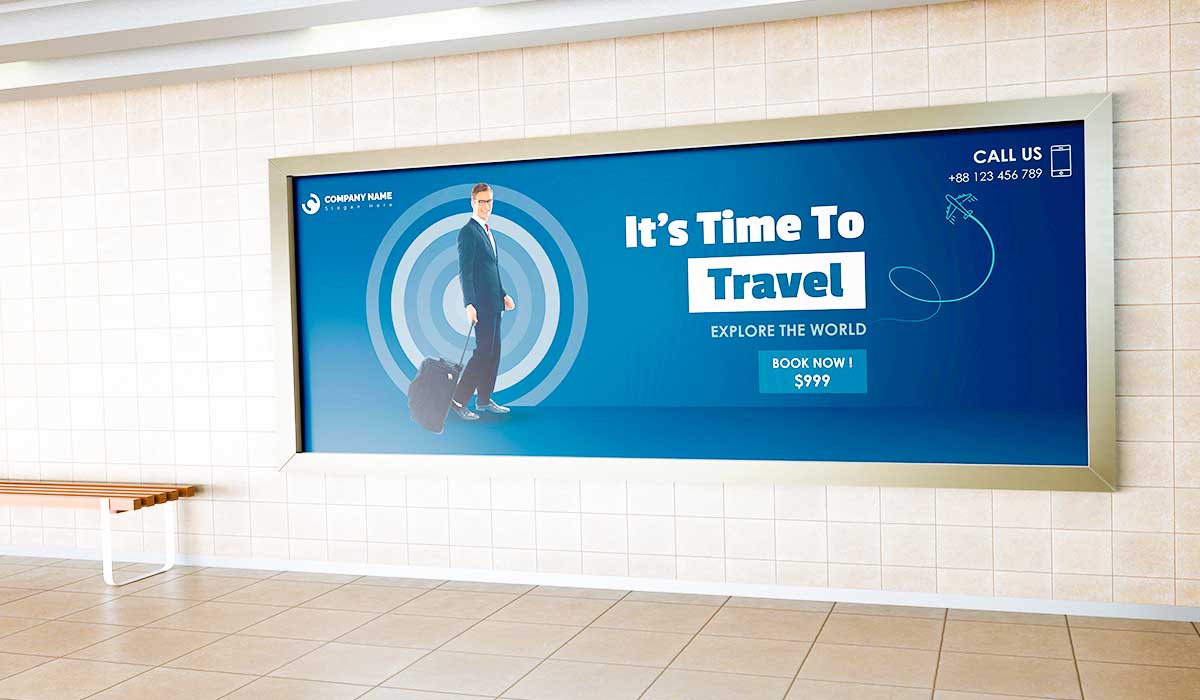 Painted billboards are kinds of billboards that are made by manually painting the message and images on the fabric. So, they are not a preferred option in the digital advertising world where automated machines were invented to make computerized banners, and posters designed to fill the huge demand of the public. Painted billboards are so rare and they are replaced by those modern advertisement formulas. However, you can still see the usage of painted billboards in some cases when only a single billboard needs to be made for any purpose.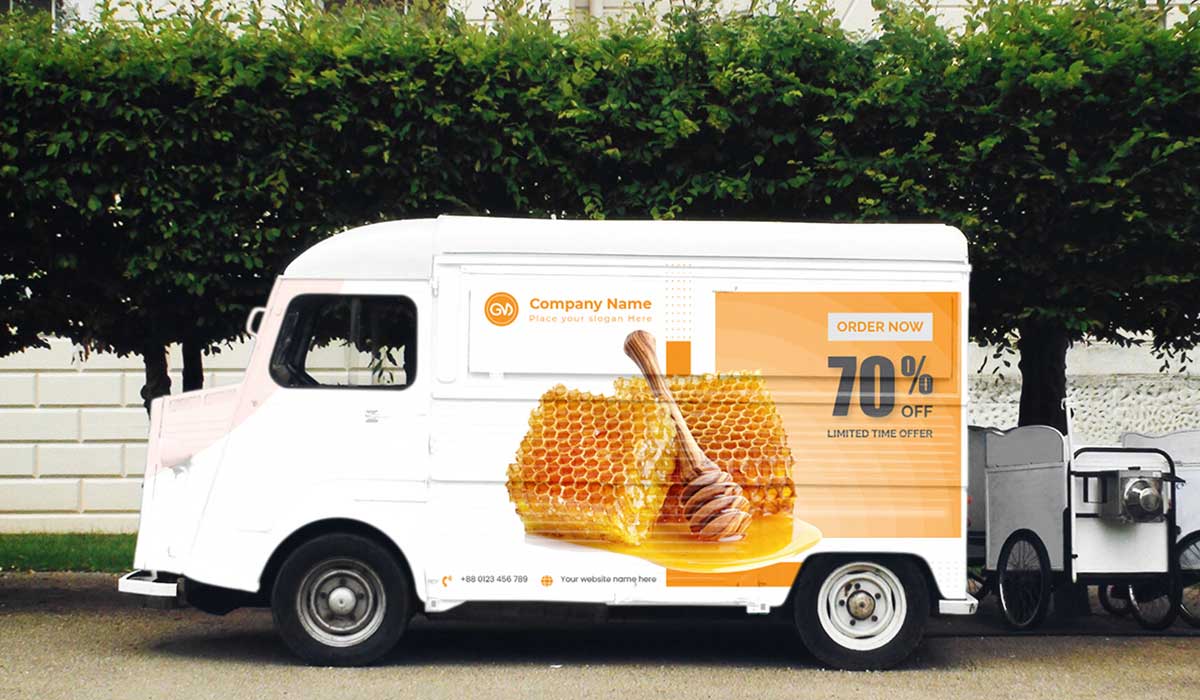 Advertisements on the vehicle's body through stickers or other types of billboard materials are now so popular. Generally, billboards are used to place on top of buildings but mobile billboards are distinct from them. as they are adjusted to vehicles, the message of the billboard can reach wherever the vehicle will go. Commonly, mobile billboards are used in the body of a double-decker. If you want to spread out brand messages widely in different areas within a short period, you can choose a mobile billboard instead of another.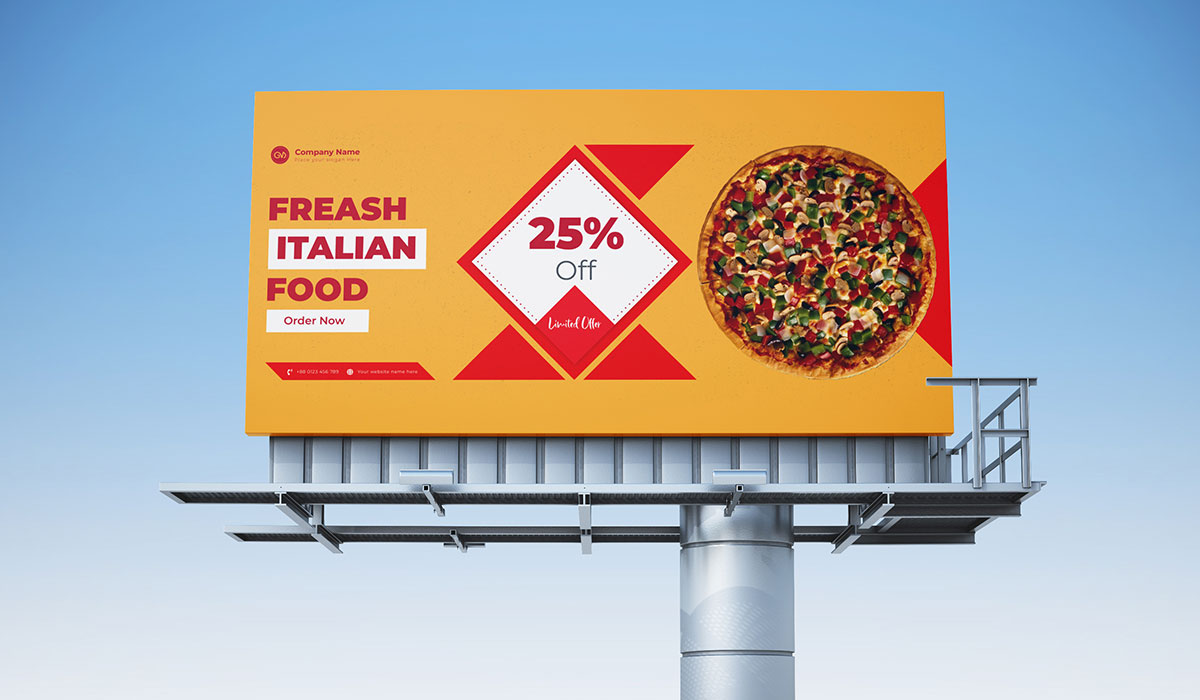 The three-dimensional billboard is way too modern and artistic compared to the other billboard types. 3D billboards are present in a dramatic and lively way. Who doesn't like to see 3D paint? And if it is a 3D advert in the busiest place of the city, people must have a look at the billboard for its 3D object. However, three-dimensional billboards aren't too familiar at the time and we are always given to see those plain-shaped billboards everywhere. A 3D billboard is different and more engaging than a 2D billboard. Don't get a huge crowd of customers in your store for a long but you think you deserve that. Design a disparate 3d billboard that has an outstanding look, a place that is in the most suitable place where you think it can engage more people.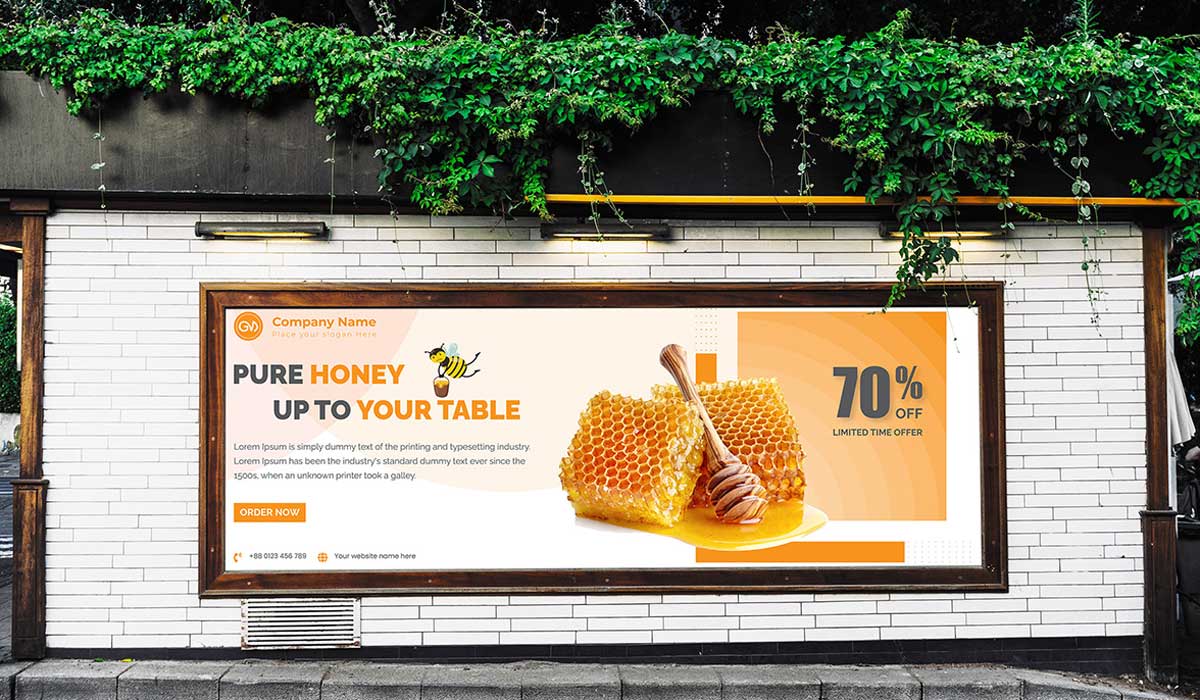 Another billboard that you can't see is as plain as day. As the name of the billboard, you can understand it is related to the scent. So, what are you thinking? Is this type of billboard spread fragrance? Exactly that is, scented billboards work differently as it attracts people through fragrance. The scented billboard was quite usual at the time when attention spanning was easy. They are mostly used by restaurants and women's fragrance retailers to give a quick review of the product and to put an immediate message on customers' minds.
You can see so many examples of scented billboards online. in addition, the first American scented billboard was founded in 2010. It was a big piece of meat with a fork. The meat scented a real tasty fragrance around its air and whenever people went behind it, they got the smell of delicious food. You may get excited to think about how these scented billboards work. No need to overthink, it's all about the mechanism and a hoard of fragrances that are kept inside the billboard. That's easy peas.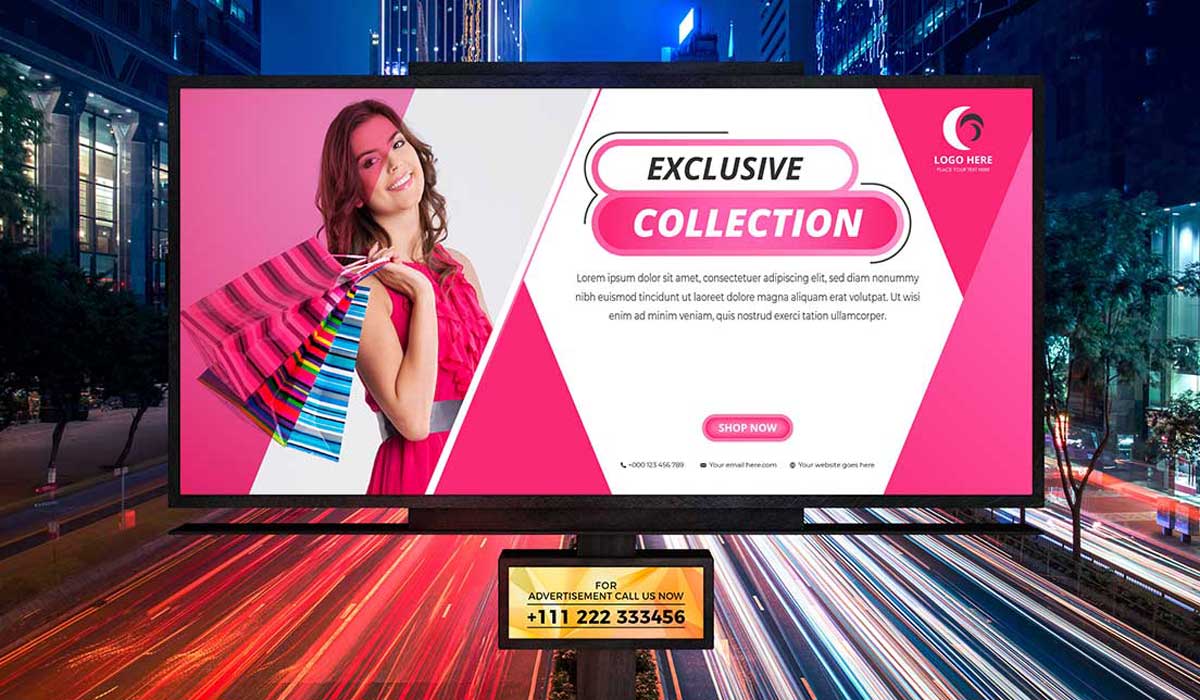 You may be familiar with digital signage that is now used highly in the market, airport lounges, hospitals, school-college, and everywhere. The digital billboard is the biggest version of those digital signages. It comes with a modern screen where both still and moving objects are presented to show normal people. Since it is the digital way to display advertisements, business organizations use digital billboards to raise brand awareness, product display, multiple store locations, and so on. Also, you can see digital billboards showing stock market prices, weather, and temperature conditions in some specific places of the city. If you are looking for an advert digitally, then a digital billboard is highly recommended for you. It exposes brand identity loudly and shows the professionalism of the brand in all its aspects.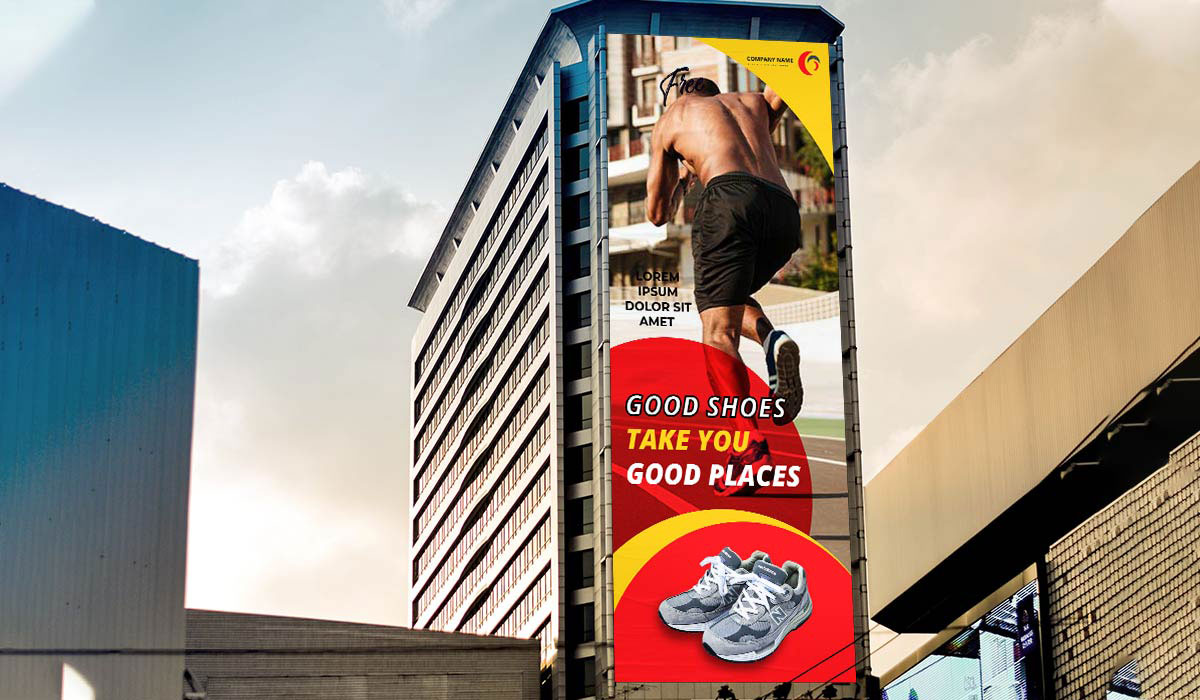 Wallscape billboard is the mentionable one that has a high impact on outdoor advertising and provides a wide opportunity to come up from the traditional advertising ways. As its name, it is often painted on the top of a building wall where the advert can be seen from a wide distance. So, you don't have to scare off the standard wallscape billboard size. Just paint on the whole space you have got for the wallscape billboard. As people also love to see beautiful wall art nowadays, you can make the art eye-catching so that it could make people stop and have a look at it. If you feel like you need a billboard but you actually want a showcase of the brand that keeps you aside from the usual advert display and also shows your professionalism. Then the wallscape billboard is what you are looking for.