Branding Design Service
Branding design services are a must for all the newly-formed brands. It is useful to the old ones, as well. With the application of professional graphic design software, the graphic designers change the existing brand outlook. In the course of brand designing, they conduct thorough research over the brand, its origin, name, and audiences. Finally, the brand gets an overall appealing appearance. And the brand becomes easily recognizable.
When a business is in the early stage, the service is mostly helpful. Hiring a professional company like Graphic Design Eye will ensure the forward march of the brand. Under this service, you will get a unique logo, concepts, business card designs, letterheads, flyer and brochure themes, envelope designs, and more. Also, you can use the designs for your official print and publication needs.
Using the printed items or the publications, you can get some attention from the potential audiences. In fact, if you have a printed mug or a smart letterhead, you can showcase your business to people. People will come to know about you and your initiative. This is called branding. And we make it happen using our innovative thoughts and ideas.
Many of the emerging brands are having the same strategies. They get service from professionals and stand amid the others.
Types Of Branding Design Services Graphic Design Eye Offers
Branding a business or service is a lengthy process. At times, it is a challenge, as well. In other words, branding is the way of visual communication.
The Graphic Design Eye provides the following services to its local and international clients.
Corporate branding
Personal branding
Product branding
Geographical branding
Online branding
Offline branding
Service branding
Co-branding
Ingredient branding
Activist branding
No brand branding
Some category of branding designs
As we work for the visual construction of brands and companies and create the most appealing approach for the brands. But the options refer to some different forms of branding one can imply with any of them. In this regard, we would like to inform you that, brand, branding, and brand design have conflicting meanings in common sense. A brand is what people know as a name or identity of a business, company, and organization while branding is a practice of making out brands' perspectives in personal or commercial ways.
One can decide to go through any of them and build a distinct brand identity as well. For instance, if you want to make a personal brand, then you should intend to self-brand where people will engage through your personal activities. Similarly, corporate branding, online and offline branding, geographical branding, product branding all have particular approaches and require different planning and strategies to succeed. Here comes the question of what type of branding design service will you get from us? Well, here is a glimpse of our brand design service offerings to realize what you can get from us.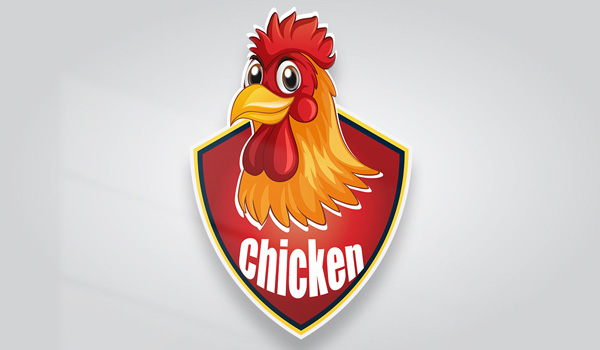 A logo is the most essential and comes at the first position when you are about to establish a new brand. You can take the logo as a visual brand ambassador which will tell people about your brand, what it deals with. If you are a business and brand, you must have a brand logo to remarkably express your existence in the marketplace. Attention spanning is so hard at present, you must design your brand logo professionally to grab people's attention.
We have experienced logo makers highly professional to create any form of logo design for brands. We prioritize making the most sophisticated, simple, and lucrative logo for your brand which must help to increase your brand identity. You can check our portfolio where you will find inspiration to gaze at our expertise in this regard.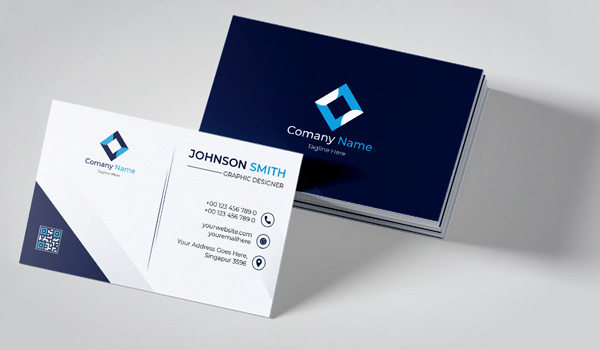 Business cards are another essential element for businesses that have many offline activities. Business cards are required in all types of branding including service branding, personal branding, corporate branding, geographical branding, and so on. No matter what type of business is yours, you must have a professionally designed business card with all the needed information. A business card holds the business identity, contact information, physical address, and the owner's name. Business cards are designed for both personal provide and wide distribution. It fills up requirements in both cases and ensures to drive new and existing consumers to your store if you make the eye-catching business card design.
However, if you are in need of designing professional business cards for your business and brand, then Graphic Design Eye will be a helpful asset in this regard. We provide the most unique and outstanding business card design through which you can evolve your brand effectively.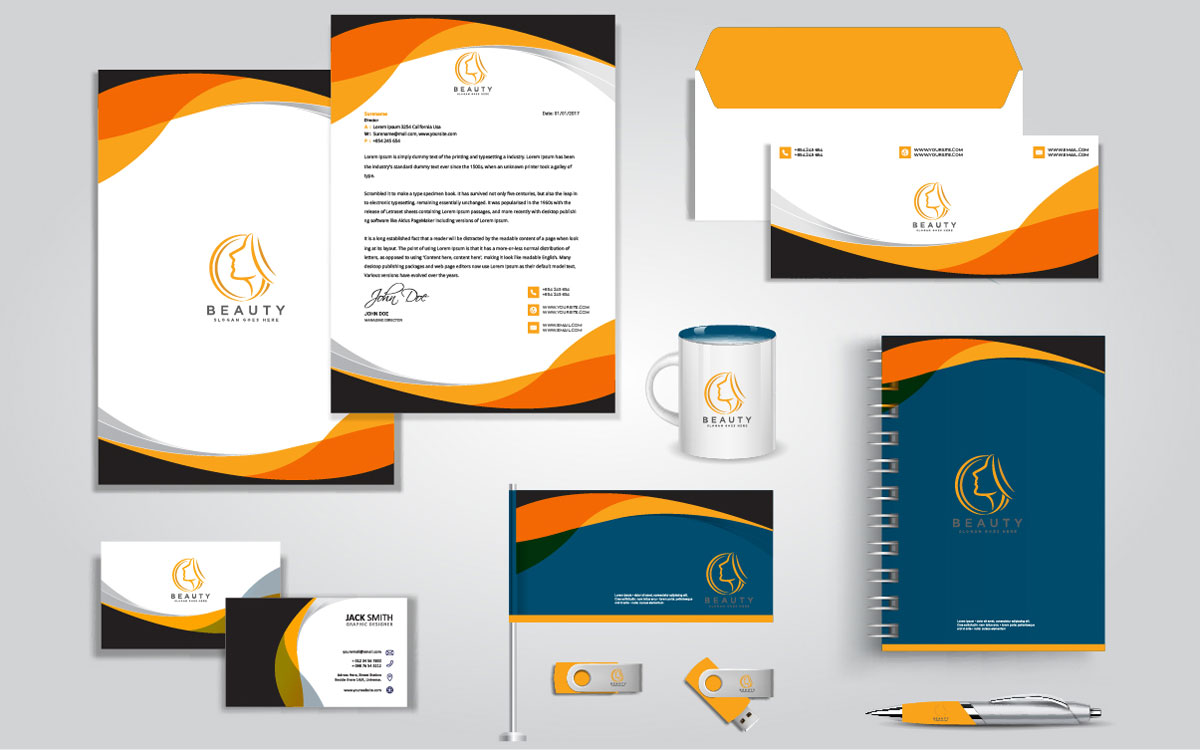 Brand stationery refers to printed brand materials that mostly come in the paper-printed form. Therefore, they are called brand stationery. Brand stationery makes a huge sense to go upward with a brand whether it is small or big. Like your brand logo, business card, brand stationaries are also important and hold a weight to your brand. Although, the brand stationery design includes several elements into it. They are business brochures, letterhead, envelopes, pens with brand logos, etc.
Brand stationery has great immense importance to give a branded outlook to all your brand approaches. For all businesses, it is particularly helpful to make your brand look more professional and trustworthy. If you need to design professional business brochure, letterhead, flyer, and envelopes, we can help you to have the best stationary material designs for your brand.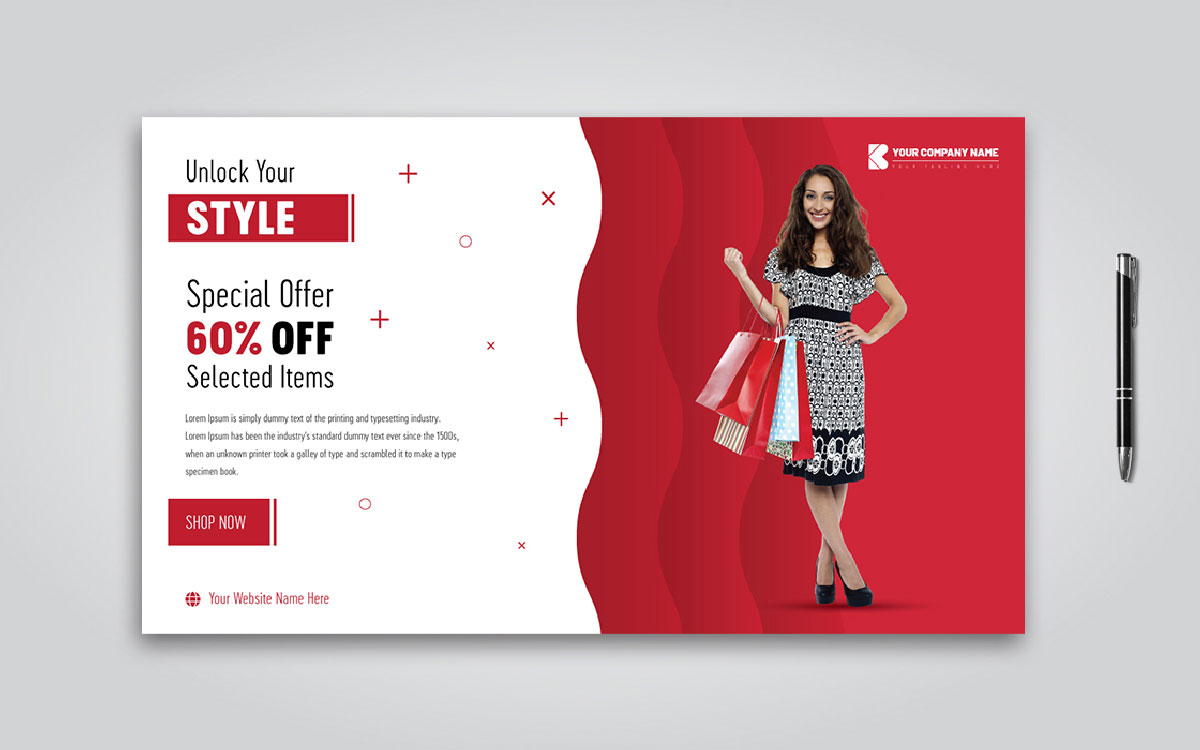 These are such kinds of advertising materials and used largely to make a brand familiar, express event ideas and specific offline marketing sales lead, and so on. Materially, posters, banners, billboards are conventional advertising materials used for decades. You see all the popular brands including local and small brands attempt such offline advertising with banners, posters, billboards. It helps to increase their brand identity aggressively offline by attaching them everywhere they can. You also notice big brands take offline marketing and advertising seriously as they spend a lot to affix their brand posters and banners where their target audiences are.
Whether you are an online or offline retailer, you have to attend to make your own banners and posters to implement your marketing strategies to be successful. To help you in this regard, our design experts are always ready to design advertising banners, posters, and billboards for your brand both online and offline.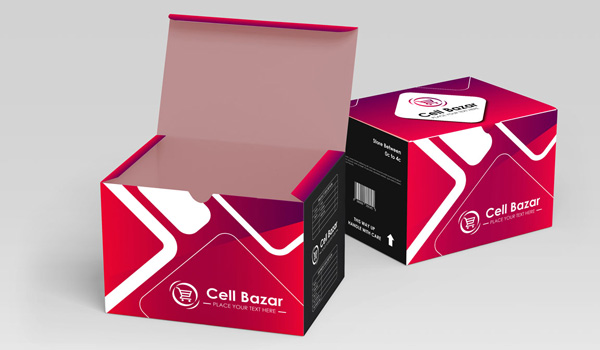 For brands, everything that includes the brand needs to be designed and public carefully to keep adjacent the brand profile. labels, product catalog, and product packaging are also considering issues for brand owners.
Today's marketplace is highly competitive and if you are a practitioner, you can see every day new products and new brands joining into it. The way you design and adjoin labels and packages to your products, not only expresses your brand identity in the crowd of modern marketing but also puts your brand in a distinct place.
If you are a product manufacturer or a product retailer, you must have to give attention to labeling your product, design the packages attractively to lure consumer's attention to them. Also, a product catalog helps to define all your brand product items in an organized way so that a new audience could get all of them at a glance.
Therefore, you must have to design a product label, enchanting product packages, and product catalogs in order to present your brand almost fit to the audiences.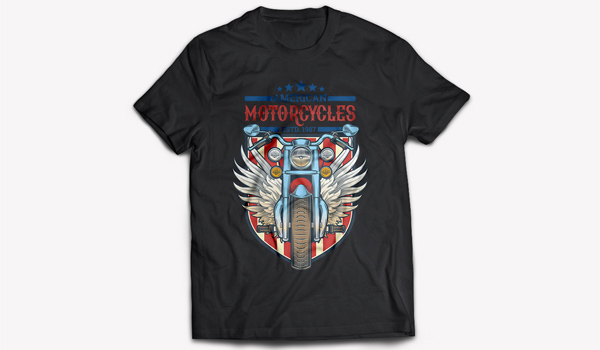 T-shirt, coffee mug, and calendars designed with brand perception, shows the loyalty of the brand. It seems not so necessary to many but you can't avoid them as well. When you design t-shirts of your brand and bid to dress when they are on duty, it will make them easily recognizable by the people when they see your branded t-shirt anywhere.
Similarly, printing custom designs such as your brand logo on the calendars designed with brand perception to engage consumers if you are keen to give one of them. You can offer it when they purchase a limited amount of products from your store or you can make it available for every new consumer while making the first purchase in your store.
Print calendars with brand logos, slogans, and including brand-related images is a traditional way to maintain the link with consumers. If you want to create a good relationship with your potential customers and to make them keep a long-term relationship with you. Then you can design and print calendars with your brand outlook. When consumers have your brand, calendar hung in their living room, they will remember you every time when they look at the calendar.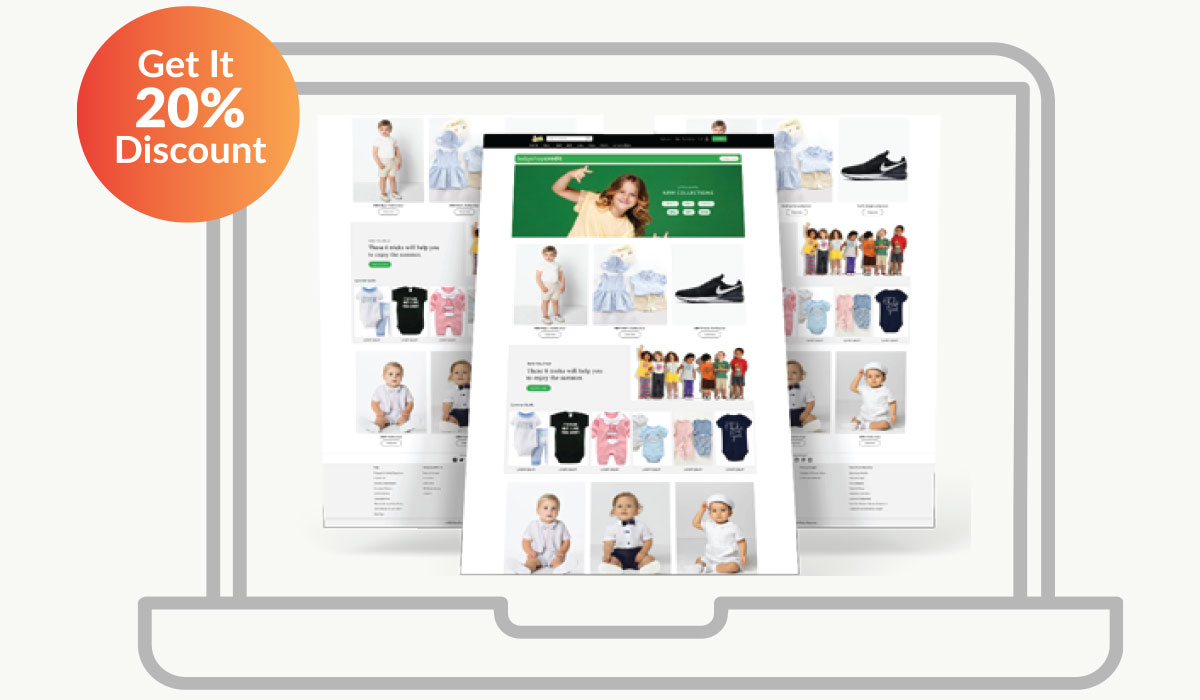 Not only offline print and advertising, but graphic design eye is also provided online eCommerce business solutions to make your e-commerce journey smooth and flexible. The e-commerce business has become more competitive as well as strategic due to the expansion of the internet and people's interest in it. Ecommerce businesses are all highly dependent on product images. Consumers will decide to buy products if they find the product image well with the product descriptions. However, there are a lot of things you have to ensure for your eCommerce product images.
You can't do that on your own because it requires professional skills to make the images perfect for eCommerce use. Therefore, you have to hire a professional photo editing agency in this regard and the graphic design eye is offering you flawless eCommerce business solutions. From background removing, clipping path to high-end product photo editing, we can make high-performance and lucrative images to use on your online store.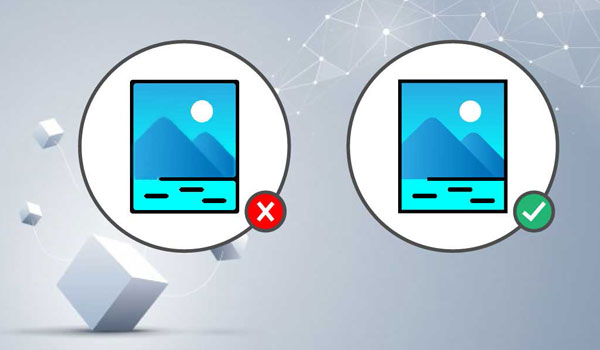 Image optimization is a highly considered issue for those who need to use images for various online purposes. Images that are used in websites, blogs, and social media must have to be optimized well. If you don't know about image optimization. For your information, image optimization regulates an important factor which is how the image will perform in the final destination. If you are an online activist, you must be familiar with the website loading issue and image loading issue. If the site and image take much time for loading, then the visitors will surely be distracted and go to your competitor's site.
Therefore, you have to optimize images that you are going to use online to ensure the best performance. For your bulk image optimization, you can choose us to make your website images perfect in all aspects.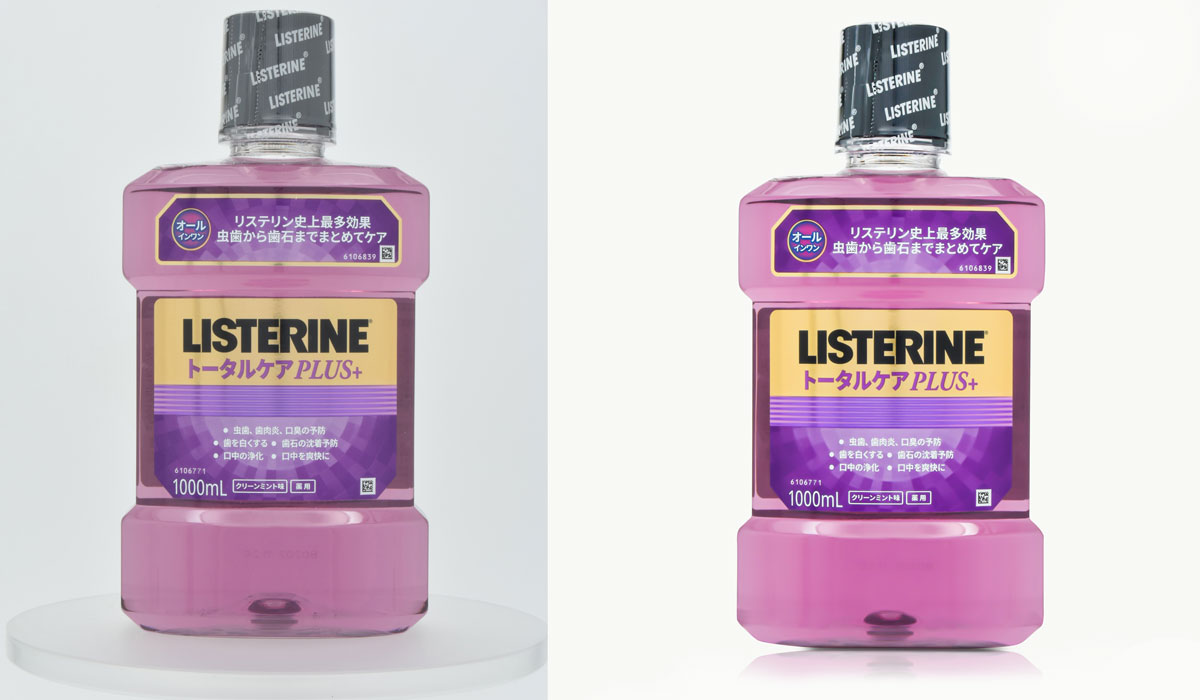 Image retouching service is at the top demand of e-commerce retailers who have an active business in social media or any other online platform. Image retouching is required to make your image look great, eye-catching.
Product image retouching includes a lot of things in it. When clients get us to retouch images, we look at each of the images exceptionally to realize what they need to look outstanding and to attract people's attention online. According to the requirement, we apply several editing techniques to accomplish our job. They are,
Background removal
Image color change
Color correction
Spot healing
Shadow effect
Specific object remove/add
HDR photo blending
No matter how you want to look at your images, our experts will bring the required look and feel over the images and make them as best as you want.
Premade branding design packages for brands
To reduce your stress and also to make you realize that we are highly accustomed in this regard to design brand profiles professionally. We include some premade branding design profiles as our portfolio. Not to worry, they are fully unique in concept and ready to meet your personal requirements also. If you need a quick solution for your brand visual identity, you can consider looking at those premade branding design packages which are made by the experts specifically for different brands' profiles. Just let us know if you find any of them adjustable to your business and we will bring adjustments if you need them further.
Clothing branding design
Media branding design
Beauty salon branding
Fashion branding design
Travel agency branding design
Corporate branding design
IT institute branding design
Real estate branding design
Restaurant branding design
Personal/commercial photography branding design
Furniture branding design
Sports branding design
Pet product branding design
Pharmaceuticals branding design
Automobile branding design
If you have a brand similar to any of the above, then you can take a look at our portfolio where all the pre-made brand profile designs you can find easily.
3 Items 2 COLORS + 2 Revision

FROM $99

6 Items 2 COLORS + 2 Revision

FROM $299

8 Items 2 COLORS + 2 Revision

FROM $399

10 Items 2 COLORS + 2 Revision

FROM $599

12 Items 2 COLORS + 2 Revision

FROM $699

12 Items 3 COLORS + 3 Revision

FROM $799

14 Items Unlimited Revision

FROM $999

17 Items Unlimited Revision

FROM $1,500

30 Items Unlimited Revision

FROM $3,500

All kinds of (CONTRACTUAL)

By Quotation
Branding Design FAQs
A brand is what people say about you when you are not in the room. It is just like a personal identity of the business. The brand design will concrete the shape of a company. Marketing experts use to consider it as a practice of actively shaping out a distinctive brand with a unique logo, website, product packaging, business cards, email design, uniform for the staff, etc.
Why should you choose this company for branding design?
Branding design is the most required thing for every new business and brand. Whenever a new brand forms, it needs to reveal a particular identity with all the essential brand approaches. It is highly important because, without a distinguished brand identity, you can't dominate in the present business and marketing field.
Well, to build a professional brand profile for your brand, you must need the help of a professional graphic design agency who could take the responsibility of designing the most unique brand profile for your business.
Graphic Design Eye will help you in this regard to have the most appealing branding design for all of your brand approaches. We are a professional team consisting of highly experienced designers. We have worked with clients all over the world, helping them to build their own brand visual identity.
Next, come to the pricing! We know there are millions of companies that are charging a lot of money for making branding designs. But our aim is to serve you the most quality containing branding design at the lowest price and saving your cost up to 30%. We have 24×7 client support and we are bound to give you the best possible branding design in time.
According to that, we are the best adjustable branding design service provider you can afford online in this difficult period.