What is logo design?
A logo is an image, text, shape, or a combination of three used to identify a company, organization, product, or brand. It is a symbol of a company's brand identities.
Sometimes a logo is more than a symbol because it tells a company's story by delivering your brand message in a way that helps to establish a connection with your audience.
What does a logo do?
A logo can be used for various purposes. Here is the explanation of the requirements of the logo in different sectors is given below.
Logo can help to characterize
Expert says that our memory can remember 80% of what it sees and 20% of what it reads. Though a logo is the visual representation of your overall brand it would be made in such a way that people can realize your company's purpose just to see it once.
People recognize logos. It creates trust and brand recognition for your customers.
The logo makes attracts customers
Think about KFC's logo. I think they got more fame because of their logo than their food. You should remember that your company's logo not only identifies your business but also attracts customers to your brand.
So, the logo should be built in that way.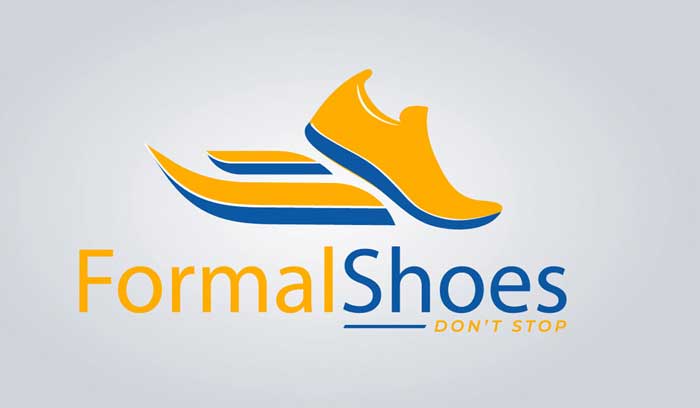 A logo helps to initiate brand identity
Your brand identity is the visual representation of your brand and it is how your brand communicates visually. There may be many companies with the same name but their logo isn't.
So, the logo can help you to initiate your brand identity to your customers.
What is logo design?
At present, everyone knows what is logo design. Logos surround us. We see logos everywhere. Since a logo is a visual identity of a company or an organization it should be represented uniquely and it must be different from others.
And here comes the requirement to design a logo. If your company's logo is looking like others, you must face copyright trouble. So, logos and their design are protected by copyright.
For example, in the UK, the Intellectual property office regulates registered designs, patents, and trademarks.
What are the different types of logos?
There are 9 major categories of the logo which include all kinds of logos of the world and we have set out all the details with a view for you so that you can simply get the correct info about them.
Abstract logo
There is not an exact representation of your brand in abstract logos. To create this type of logo there needs an abstract geometric form for representing your company.
You can't express anything related to your company in the abstract logo. But this type of logo has a high level of thoughts that remind you about your vision with an iconic symbol. Many brands use this type of logos like Adidas's flower, Nike's swoosh, Pepsi's divided circle, and many others.
Instead of a certain picture, the abstract logo helps to represent your business with a custom picture. It shows some sense without being limited to a single image. Abstract logos have extraordinary thoughts that represent your hidden aim regarding the company.
You can see Nike's swoosh as an example. The swoosh contains the meaning of freedom and movement.
Letter marks logo
Letter marks or monogram logo consists of letters. It stands for the organizational name of a company like HBO, CNN, NASA, IBM, etc. These are some examples of letter marks or monogram logos.
These company's names are their initial. Sometimes letter marks or monogram logos consist of the abbreviation of a company's name. These brands have their own initial signature name and thus they could able to make their name as a logo.
Sometimes company names are more acceptable to the masses of people rather than any other thing that stands for the branding of the company. Creating a letter mark or monogram logo is just making a mane of the company that can represent the company very well.
Logotypes
Wordmark logos are almost the same as letter mark logos. Basically, wordmark logos consist of the entire name of the company rather than using the abbreviation.
This type of logo doesn't have alphabetical pronunciation as it expresses the entire name of a company. There are famous companies that use this logotype or wordmark logos such as Coca-Cola, Google, Pepsi, FedEx, Facebook, eBay, etc, and many more.
When the company has an attractive, easy, creative, and exclusive name, the wordmark logo works well. It creates a unique brand identity. when the brand's name includes some memorable texts. Since the entire concentration lies in your brand's name, it requires creating a fabulous name for your company.
Mascot logo
The mascot logo consists of a certain character. It includes an illustrated character that represents the companies brand identity. In most cases, the sports teams use this mascot logo and, in some cases, it combines some texts that show the entire artistic design with a character. If you want something unique to represent your company you will need a mascot logo.
Mascot logos are often funny and cartoonish in some cases. Basically, the users of mascot logos are food brands, service provider companies, and mainly sports teams.
There are many companies that use this logo and KFC. Red Bull, Pringles, Big, and many other companies and sports teams use this logotype.
Combination logo
The new era has been raised for branding. There are no limitations in creating your logo and you don't need to be confined to only latter marks or symbols. According to your needs, you can create your logo by combining the latter logos and symbols.
You have many options to make your logo design. But you can create your logo by combining some of the logotypes and this is why they are called combination mark logos. There you can find your desired icon with your brand's name.
Doritos, Burger King, Dove, Lacoste, and many other brands use this combination mark logo. These logos have the brand's name with a meaningful icon that symbolizes the entire brand's meaning.
Designing a combination mark logo is not only creating a design with the brand's name with an icon. It is all about naming your brand and creating a graphical icon with having a proper meaning.
Letterforms logo
Logos that consist of letters but in a graphical shape are called letterforms logos. We are seeing numerous logos and in this recent world, there have been many new things created. In the types of logo letterforms, logos have added another chapter.
There are many popular brands that use this type of logo like McDonald's, Yahoo, Microsoft, Netflix, etc. Every brand wants to create a logo that can be able to make the best impression of their brand or company by the logo. The logo is the first and most important element of branding a brand.
So, it is very important to emphasize creating the best logo that suits your brand with having some specific meaning in it. As letterforms logos are representing a brand with some specific letter in a graphical shape, it has the reason for being popular.
Emblem logo
There are many logotypes but the most ancient logotype is the emblem logo. Since people started using logos by emblem logo but the demand for this logotype has not gone yet till now.
An emblem logo consists of a graphical symbol with a sign, badge, seal, or crest, etc. there are many globally famous brands that use this emblem logo. For example, you can look at Harley Davidson, Starbucks, etc. Let's talk about the iconic logo of Starbucks. It carries a mermaid having the brand's name written in it.
There are many more brands that use emblem logos. To know the proper structure of an emblem logo, you need to look at a sample as it consists of a seal with having the brand's name.
Most of the cases the main user of these logos is sports teams, school, college, university, government organizations, etc.
Symbol logo
The logo symbol is much famous logotype nowadays. this type of logo is based on graphics or icons. The logo symbol is basically consisting of some graphical icons. People like to make their brand's identity with some meaningful symbol. There are many famous brands that use this type of logo like Apple, Target, Twitter, etc.
Creating a logo symbol is a challenging task as it is very much important to make a theme of the icon that tells much about the company. it should be considered while creating the logo that the targeted people can recognize the brand's logo easily.
In front of many logos, your logo must be recognized by mass people easily. It is very important to include a theme that shows the vision of your company and something that you want to express while designing the logo.
Photography logo
You deal with photography and you have a business with this but there are a lot of brands and companies that deal with this. Therefore, you just need to make a logo for your professional photography business or your studio of your won which must contain a beautiful logo that can simply represent your brand and identity towards the people.
All the way to make your profession more professional you have to use a professional logo of your photography brand so that people can easily know about your aim and your quality by watching out your professional photography logo design. Mass people always look for the best and most of the time get attracted by some creative thing like your logo.
So, if you take the professional photography logo design for your company of business of photography this will largely help you to reach out into the people's minds.
Importance of logo design
A logo is the structure of your organization's brand identity. With its use on different parts of your business such as printed equipment, your website, covering, social media and much more, your brand get visibility.
A unique logo design is one that identifies your brand individually from others and lets your viewers know what you do. It plays a company's first role to consumers.
If it is designed well, it can hold the interest of the public and invite them to learn more about the company. Here are 10 reasons why logo design is important at present.
Express your company's identity
Attract customers to get to know you
Makes a strong first impression
Fosters brand loyalty
Distinguishes you from the competition
Builds trust in your business
Creates consistency

Services: All Kinds of Content Creation Services Company
How to create a professional logo?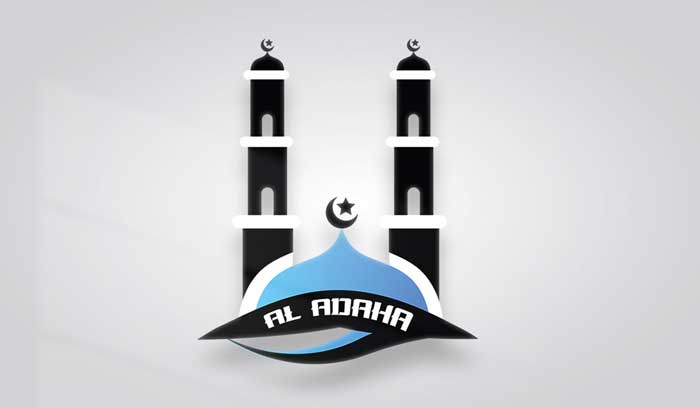 If you are a beginner in logo design, then you can look for a way to create a logo online for free. As there are so many websites that include the automatic logo-making function.
However, we are giving some important and key information to create a unique logo for your purpose.
Logo design is not art. It is a strategic business tool that will allow a company to be identified. If you have a business company or organization and you want to make a logo for it you have to follow some instructions which are given below
First of all, you must need a beautiful and attractive name for your company. A name which must be small not more than 6 letters. Sometimes many companies have a big name and they use the abbreviation to create a logo with that. Like HP for Hewlett-Packard, KFC for Kentucky Fried Chicken, LG for Little Girl, and so on. Besides this, if you don't want to use the alphabet on your logo you can build it with a unique symbol like APPLE, NIKE, ADIDAS.
Once you choose your brand logo name and you want to communicate with people with your logo then you need to understand what your brand's core personality is. You need to have a clear idea of what makes you unique. Find out what brand metaphysics is and what inspirations it holds for the future. Make sure that your logo is fully susceptible to representing your business. Customers will also get your message when the design reflects your business. So, you must consider these things before creating your brand logo.
Typography plays a vital role to design a unique logo for your company. You can use unique fonts that should be created especially for your logo. You can also think of using very high-quality fonts that are now available free on the web. Choose the best font for your logo carefully.
Color is the key to good design. Bright and bold colors may grab someone's attention. You should be in mind that colors impact our emotions and behaviors. Yellow is cheerful, green is calming, red is the universal sign of excitement, passion, and anger. Orange is bracing and playful color, blue symbolizes trustworthiness and maturity. If your brand defines something girly then use pink or purple color and if you want to look slick, modern, and luxurious then you will go for black. Lastly, you don't have to pick just one color for your logo though you aren't limited to one color.
Making logo then must communicate with an expert
There are many experts who can provide you the full service of making a unique logo with exclusive design and you can be sure that they can create something really unique for you.
For example, Graphic Design Eye is one of the most growing organizations, providing the best logo design company at the cheapest price. If you are looking for a unique logo to represent your company or business that includes the proper meaning of your brand, what exactly you do, and what your goal is then we are ready to help you.
The graphics design eye will give you the proper atmosphere into the logo that you really wanted at the cheapest price and at the proper time. They are always making a high-thought design that you can learn from their logo design service portfolio. You can also visit the client's feedback and reviews.
The feedback is provided by their clients. So, why the delay for? Just take a small tour of their page and confirm your logo design order.