How to Successfully Rebrand Your Business?
Branding is often taken for granted by many business owners, probably those with little market experience. On the other hand, some entrepreneurs and business owners make the mistake of believing that their company's brand identity is just a matter of its logo design and name. However, that is not the case. Any successful brand you see has loads of other things to look at than just their identity. First, keep in mind that your brand is the sum of your prospects and customer interactions with you. Thus, a strong brand must instill confidence and trust in your prospects and consumers. This necessitates that your firm's brand must convey what and how it does it. In case you are among those who have overlooked the branding design, then you need to consider rebranding. That's probably the reason you are not progressing. Although rebranding does not have to include a total revamp, you will be required to make significant adjustments to create a new corporate image of the brand. Continue reading this article, and you'll get to know how to step ahead of your business and much more regarding it.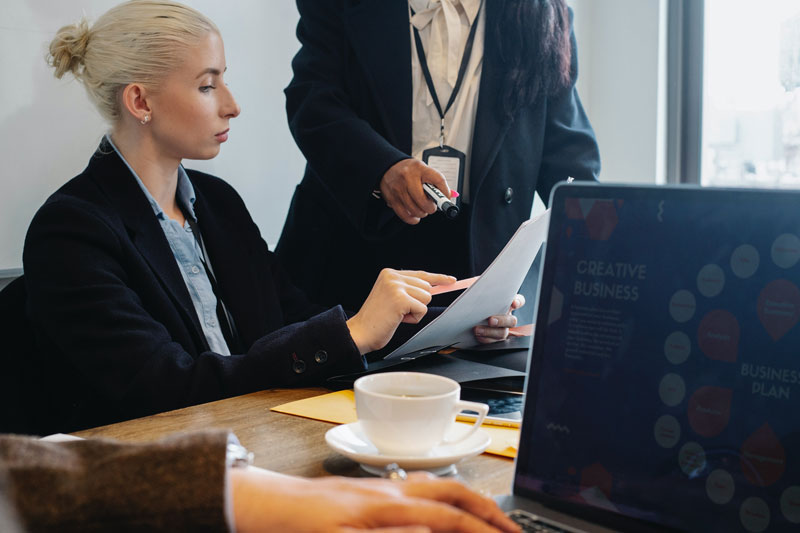 When Should A Business Consider Rebranding?
If your business faces the following scenarios, then you need to know that it's the right time to rebrand your business.
Never lose sight of your business's vision. Every choice you make, including brand selections, should be governed by your company's goal, vision, and values. Therefore, if you plan to develop a new philosophy, rebranding your business becomes mandatory to make your brand go.

If you are shifting your brand to a place where it's not recognized, like expanding to overseas areas, you may need to revamp your brand

When two firms merge, two ideas come together. In this case, you cannot just leave them to fight the authority over one another. Hence, to prevent chaos and misunderstanding, you must consider building trust and confidence in yourself. For that, you will need to form a new brand, a sum of both the think tanks. Come up with something that reflects the fusion philosophy of the newly made organization

We all know that brands are nothing without their customers, to make your brand a success, you need to meet your target audience's requirements. Thus, if you are thinking of repositioning your brand or have transferred it recently, you must consider rebranding. Doing so will enable you to target a new customer profile more effectively. Remember, no matter what the scenario is, your brand must follow suit, whether it's through the place, product, engaging advert, or even if it's just a matter of pricing

For instance, if you have had a mishap that has badly influenced your brand's image in the market, then consider rebranding. Doing this might help consumers perceive your brand in a new light, resulting in outgrowing the bad reputation
At this point, you might have identified if your business needs rebranding or not. However, now you may be wondering, how can rebranding be done in your business? What strategy should be applied that would give a guaranteed result? Well, if that's the case, then stop wondering about it and continue reading this article. Because further, we'll be discussing a few rebranding strategies that would help you become a successful brand.

Services | All Kinds of Content Creation Services Company
The Ultimate Guide to Rebranding A Business Successfully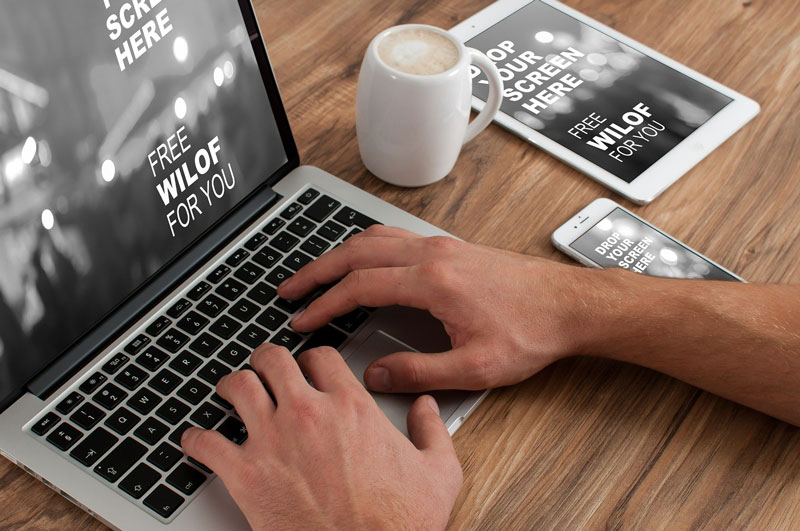 Below is a step-by-step tutorial, which if followed, will lead you to a successful rebranding:
1) Have A Clear and Sound Reason:
Before you opt for any rebranding strategy, you must have a clear, determined, and solid reason behind the decision to rebrand. However, if you don't know, then the first thing you need to do is to look for a reason. Next, evaluate your business thoroughly and understand what you aim for and expect as a result. There are many cases in which businesses might look up to rebranding. Some of them revolve around the need to accelerate their growth or just might wish to compete with larger competitors. On the other hand, some might just want to outgrow their lousy image. Keep in mind that if you're not sure about the business purpose for the endeavor, you risk a significant amount of resources and assets at a high stake. Thus, establish a clear and sound reason for rebranding before you proceed to the next step.
2) Do Some Research on Your Company and Potential Clients:
Once you have a determined goal in your mind, you may proceed further to do independent research about your company and its potential clients. Know that the research would vary according to your branding reason. For instance, if you're trying to position yourself in a new marketplace, then along with market trends, your research must also involve your new target customers. The purpose of this research is to have a clear picture of your present brand image and capabilities. Doing this will enable you to focus on the problematic areas effectively. Always remember that external criticism is equally important as the internal perspective. Once, you're done with the research, prepare a PowerPoint slide design presentation and give your team an overview of your findings, so that they all can work accordingly. However, if you overlook this objective research, you might leave out the blind spots of your brand, which would greatly influence the market's perception of you. Thus, it's better to invest extra time in conducting thorough research rather than creating a brand on incorrect assumptions.
3) Market Positioning:
As a result of the objective research, you'll know the discrepancies which are faced in the market. This way, you'll work more determined. The next step is to establish your brand's market positioning. In other words, provide a succinct explanation of your place in the market. Many of your following selections will be influenced by your placement. First, however, you must ensure that your market positioning strikes a balance between who you are and who you aspire to be. If you can't back up your positioning, your brand will be worthless.
4) Work On Your Branding Design:
Branding design is the most innovative approach to advertising design with your services and products professionally. In addition, professionally developed branding may assist a firm in reaching out to the thoughts of its customers. Hence, you are required to establish a branding design. It includes all the visual elements that can serve to spread the word, through which your brand could be known and remembered. For instance, you must think of your firm's new name, how you want the logo to be, the design of the business card, T-shirts, etc. Remember, if you accomplish the right branding design, you'll have an easier time promoting your brand. In addition, you will also receive favorable responses from the general public, which is what a brand need.
5) Online Presence Plays A Vital Role In Your Business Growth:
Since your branding design has engaged with your audience, they would have triggered their curiosity to know more about your brand. Your potential consumers will probably look for your website or any other means through which they can reach you. Therefore, to reach out to your targeted audience, you'll be requiring a web presence. A website serves to be an essential tool for communication and company development. A platform where you can give your audiences a captivating narrative, representing your brand and the services you provide to your targeted audience. However, you must ensure that your website entails a UX Design because a smooth browsing experience keeps the potential customer going, or you'll lose them. Besides establishing a website, you also need to be active on social media applications, such as Facebook, Instagram, and Snapchat. Make pages and accounts of your brand and be available there. You can promote your products and services, thereby uploading eye-catching content. For instance, you can upload video tutorials on how to use your products, the benefits of your services, etc. This way, you'll also attract buyers who haven't heard of your company before.
6) Invest In Marketing Materials:
Online presence is essential, but that doesn't mean you ignore the conventional marketing strategies; they are still in business. Thus, you need to invest money in creating marketing material that spreads the word about your services and brand. Pitch decks, one-sheet flyers design, pull-up banners design, brochures design, and trade show booths are all examples of marketing collateral. Investing in these will help you reach out to a larger audience. People who are yet not aware of your brand and those who don't have access to the internet will get to know you.
7) Develop A Branding Strategy:
The final step in your rebranding strategy is to devise a strategy for promoting and bolstering your new brand. Your branding strategy must reflect your all-inclusive and exclusive plans for the branding. Ranging from product packaging to that crucial eCommerce strategies, your strategy must cover all the details. Remember never to lose sight of your workers. You are because they work together to make things happen; they are your merchandise. Thus, you need to ensure that all of your workers are on the same plane. They should be aware of all the dealings and must accept the new brand to work determinedly and effectively. Conduct a meeting and put forward your word of thought. In response, if any of them has any issues, or have something to say in support, have a discussion. Welcome them and their thoughts. You never know if they might have something better to add in something to your plan. While finalizing the plan, you need to check if the new brand conveys your company's reputation and competence, along with its identity. Professional services require a distinct approach and an experienced collaborator for successful brand development. Invest time in establishing a rebranding strategy. Your given attention will give you a flourishing result in the long run.