10 Strategies to Boost ECommerce Performance in 2022
We all started somehow and grew gradually with different crucial and theoretical eCommerce business strategies. So, the online journey is not going to be the same for everyone. Some people struggle very hard to find possibilities at the same time, some make it profitable. Although, everything was going well until the pandemic hit in 2020. We all have to go inside the door and leave everything behind the door. all the activities switched off due to the pandemic except online e-commerce business. People are afraid to go out of their homes on those days and this creates an incredible clearance for eCommerce businesses. One year before in 2019, when everything was good, total eCommerce revenue was calculated to be more than 3.53 trillion USD which grows over 30 percent in 2020. And prediction says that it would be going through up to 6.54 trillion at the end of 2023. But it is a matter of disappointment that many of us still think, that having an eCommerce website and showing product images can make a successful eCommerce career. The pandemic situation impacts a huge bad obviously but it helps us to find ourselves with what we are doing. Especially for those, who are newly started eCommerce businesses and drowning in the depth of online.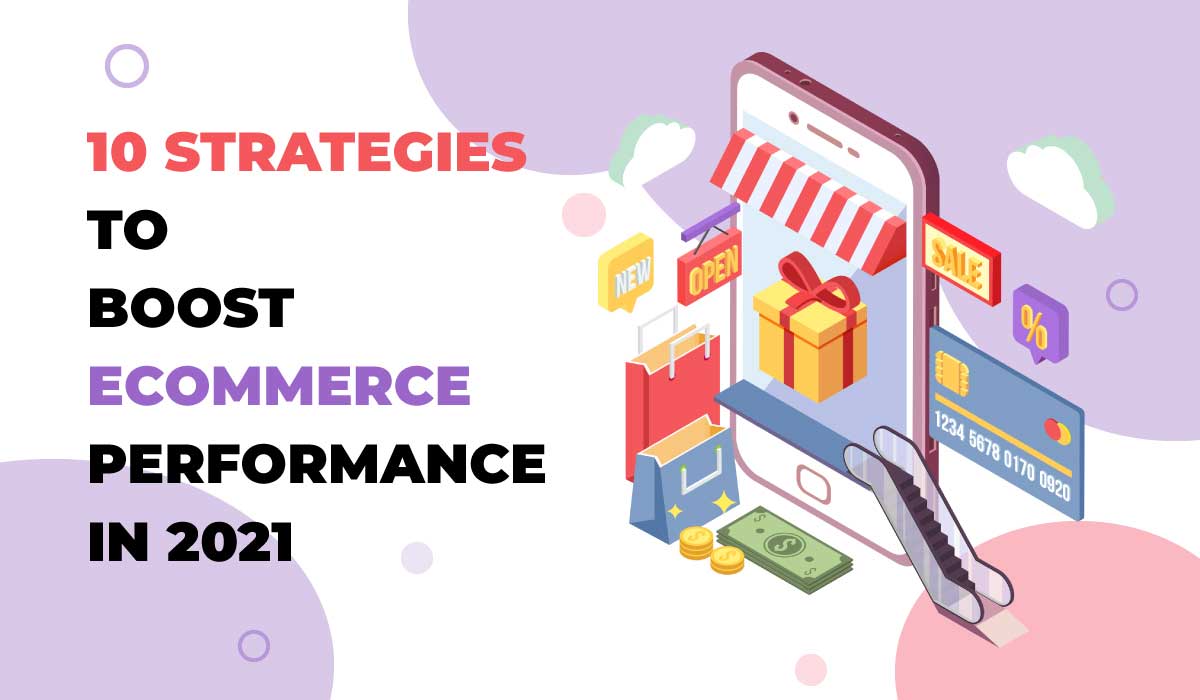 What Happens Through Epidemics As Positive for ECommerce Business?
Undoubtedly, the pandemic situation was so challenging for middle- and lower-income countries as they aren't so involved with online activities as much. But the situation helps to understand exactly, everything should go on online. As people weren't able to go outdoors for shopping, make out, and even for job purposes due to the lockdown. Except for physical works that need humans involved, everything was going on easily online. It creates the sense of how badly everything is going to be modernized at present and it is so much important as well. Although it was envisioned that one-day offline business would be out of sight while all business activities would go through online.

Services | All Kinds of Content Creation Services Company
What ECommerce Trends You Should Follow in 2022?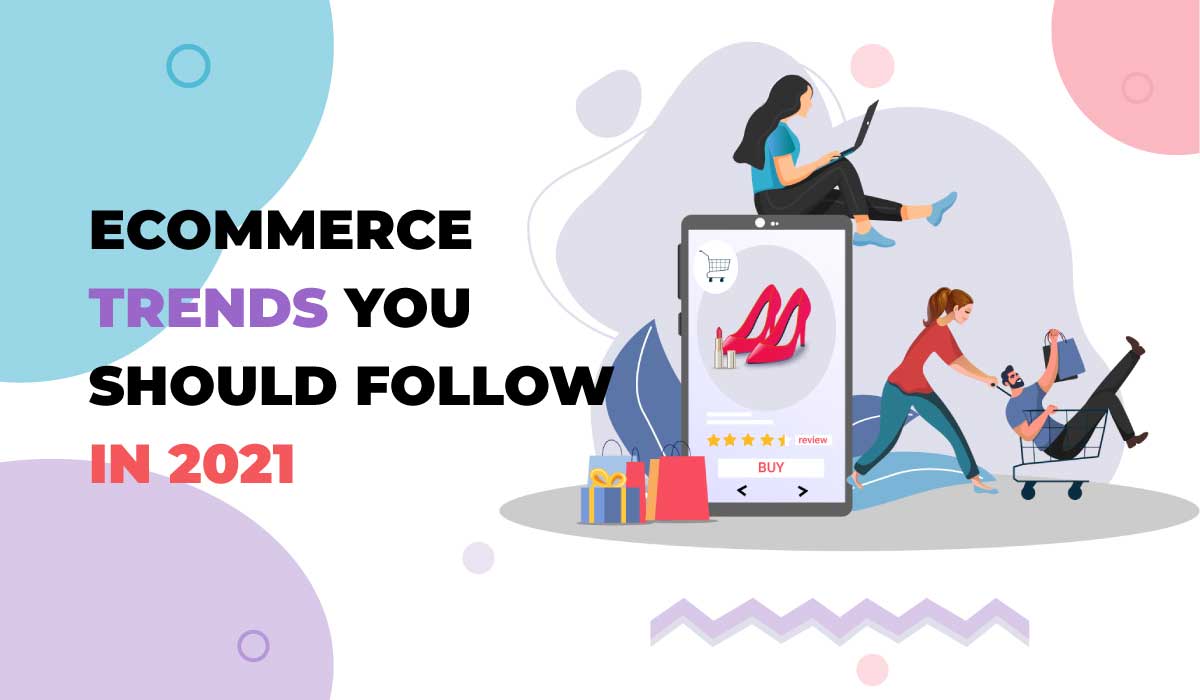 However, doing business online is not an easy and simple task. You have to adopt different opinions and tactics to profit from that. The most effective way to differentiate your eCommerce business is to keep yourself up to date with trendy habits and apply them to yourself. There is no end to learning newer and newer things and you have to learn to survive and thrive in the coming situations. Whether you are an eCommerce business or you plan to create one, this article is going to be helpful for both of you. We have specifically tried to capture issues that could be trending and effective while overcoming the global pandemic situation. So, let's have a quick look at the points before going into the brief,
Voice search

Convenience VS Value

Augmented and virtual reality

More focus on social media

Customer retention

Artificial intelligence

Versatile payment options

Advertising is still of high importance

Mobile-friendliness

Brand collaboration
According to the expert's opinion, these 10 options will go to create hype in the field in 2022. So, if you don't want to miss this biggest trendy part, you must have checked this to learn what these options would tell you.
Voice Search
Search engines are so responsible to make our daily life half easier as we can see whatever we want anytime, anywhere. The search engine brings us all the possible information related to our search. Since Google is currently the most popular search engine, we always use it to learn about anything specific online. In recent years, browsers have added the image search feature to search for things through their images. Now we can find a specific product through the image of that even if we don't have the product name. However, voice search isn't something new to us. We have smartphones in our hands and almost all of them provide the opportunity for voice search. It is an expert thought that soon voice search will be a trend in the eCommerce business providing huge flexibility when you need to buy something online. It would be great if the voice function became so popular. Imagine people searching for the products and services they need by saying the name and reviewing and responding as needed with just a voice.
Convenience Vs Value
As people's needs change depending on their psychology, some consumers want to be useful for the money they use to buy products. At the same time, some customers focus on convenience. They just look for offers, and discounts and don't operate with selfness. Generally, consumers driven by value spend a lot of time selecting a product that they would go to buy. They are more likely to buy things thinking about how long they will last and also think about the financial impact before buying expensive products. On the other hand, consumers driven by convenience came up with a completely different perspective. They are short in their time and don't so interested to invest their valuable time by choosing the best product in the market or page by page online.
But as a retailer, what would be your eCommerce marketing strategy to target and allure visitors to your product? The experiment says that people who buy their necessary things online, value convenience more than price. And it is not so difficult to get attached to value-oriented customers. just offer some good deals with quality type products and you will be there accurate to the point.
Augmented and Virtual Reality
Augmented reality is going to be the next craze in the days to come. It is a common fact people usually hesitate to buy something online as there is no chance to justify the product's condition whether it is good or bad. Some online stores provide money-back guarantees while others are more intensive in how they would finish their duty. With augmented reality features, we are no more likely to buy products online blindly. The augmented reality feature will provide a view of how the online product will look in the exact place of your house for which you want to buy it. It will also influence the buying decision of customers and support them as well.
More Focus on Social Media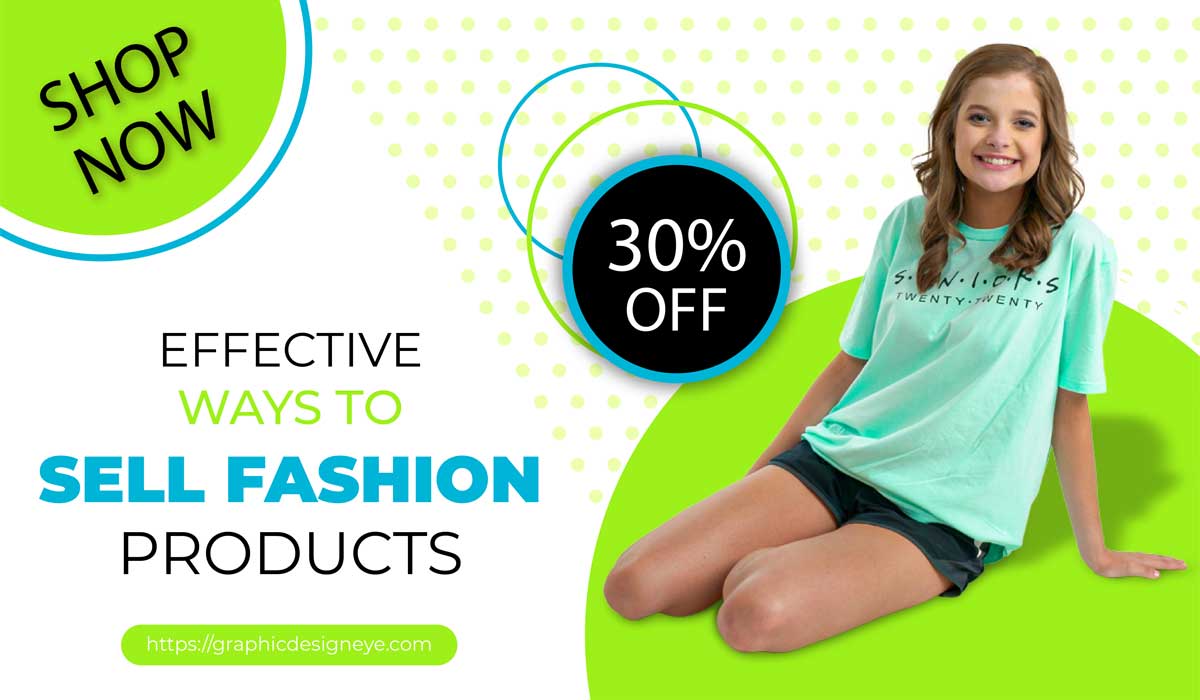 Within a few times, social media takes the full course of digital marketing and eCommerce sales strategy. social media helps eCommerce retailers a lot to get new customers, create community among the fans of the brand, make brand or product awareness, and so on. Another great social media advantage is, that it allows marketers to create campaigns and targeted marketing. Retailers can measure the influence of their products and services through customers' behavior, gender, and age. Then they publish marketing advertisements to visible only those specific categories of people. Moreover, people all over the world are connecting with any social media platform. Popular social media Facebook, Instagram, and Twitter are now more driven by business purposes than social connections. By ensuring the right usage of social media platforms, you can drive people directly into your eCommerce websites, increase your conversion rate, making sales and profit significantly. But before going into that, you have to identify what platform does use mostly your preferred audience. Make sure that you are using the best image of products on social media as it regulates the performance of advertisements. if visitors are not satisfied seeing the product's image, they don't intend to order the product.
So, before using product images for social media or eCommerce purposes, try to make them perfect with photo editing and photo retouching. You can also take the help of a professional clipping path service online to unriddle this fact.
Customer Retention
This option is only for those who had to stop e-commerce activities due to the pandemic situation. There is a short gap that has been created between customers and retailers due to the pandemic as everyone was busy protecting themselves during that period. but in 2022, it is time to feel the gap, and customer retention will help more than anything in the issue. Customer retention is the issue that every B2C business wants to pay off attention to. When a new business journey starts, they try to reach out to many more people to join their business. Businesses spend money on advertising to make eye-catching advertisements only to get customers' attention. And Once they can make their brand known to everyone, now the strategy turns into retaining customers so that they can't get away. However, customer retention is a timeless strategy that is practiced from the very past. And it would be the best marketing strategy for online retailers in 2022 when they are getting over the pandemic and intended to know customers that they are back. There are so many strategies that go to customer retention. You can find them easily by searching on google. Just read that valuable information to make your comeback worthy.
Artificial Intelligence
Artificial intelligence (AI) is not an unknown word to us. in addition, the word artificial intelligence refers to the development of human-machine learning and program solving that are different and updated from modern technology. Soon we will see the use of artificial intelligence so extensively to solve the problems of our daily lives. And artificial intelligence is about to make a big difference in online activities like the eCommerce business. Artificial intelligence in eCommerce comes with great possibilities to help marketers to manage lead generates, customer control services, consumer data customization, and so on. Surely, using AI can help eCommerce retailers, a huge amount to manage business easily. However, here are some specific examples of AI used broadly in the eCommerce business,
Personalized consumers data of particular purchases held in the store

Related product suggestions and searches work through customer's interest

Create possible ways to retarget potential customers

Smart sales prediction helps to make realize marketers about their product performance and lets them take action according to supply and demand

Create customers email list through customers behavior

Automated chatbots to improve customer's experience
Versatile Payment Options
Since eCommerce business and shopping get highlighted all over the world, marketers have to put a lot of effort into setting up a payment method in their online store. If you have experienced online shopping, you must know about wireless payment systems. To make the online payment system easier, more new systems and methods are found every day. You have the wish to sell products online through different people of different countries all over the world. But before accepting more, think about the fact do you create a way to purchase products from your store for them?
If you are doing business only in your country based and trying to get people everywhere in your country. Then you are keeping the store restricted in that specific country, creating a payment system that only allows in that area. So, you can't expect customers from global. Senior eCommerce consultant Kurt Easter expresses his opinion about eCommerce payment options, "it feels like we have been talking about mobile overtaking desktop for a decade, yet the number of sites accepting more than just a credit card is still frustratingly low. For convenience's sake, I hope 2022 is the year we collectively agree as eCommerce professionals to let customers pay how they want, when they want, on whatever device they want. We are now closer to the year 2050 than in 1990. It's time our online transactions reflected that." So, that's the point for eCommerce retailers in 2022, try to keep various payment options so that consumers of different sides can catch you when they need you.
Advertising is Still in Its High Importance
Marketing and advertising design, are the two common and most important factors for online business. Proper marketing and sales strategy can keep businesses distinct from the crowd of competitors and help to be familiar with online activists. As the eCommerce business is growing like wildfire, we now see that everywhere online is full of ads. From social media to YouTube and as usual web browsing, you can find ads for different products and services. Because ads are so influential and targeted, marketers are more likely to spend their money on online advertising. So, developing an advertising strategy can be a game-changing aspect that every online retailer should follow up on in 2022. New to eCommerce and don't have effective knowledge to get into the game of advertising? No problem, you can find a huge potential clue to decide where to start. So many different advertising strategies are followed by marketers such as,
Search engine marketing (SEM)

Pay per click (PPC)

Buying ad space on webpages

Click through advertising

Social media advertising

Email marketing

Content marketing
As most of the marketing ways are now being paid, you have to do it carefully with a consistency of how much money you have spent and the response you have gotten through that. However, if you are searching for free advertising ways, then content marketing is one to consider and requires a high effort to pay off. Content marketing strategy is a free but strategic way to make your eCommerce stand and get a place on the first page of rank.
Mobile-Friendliness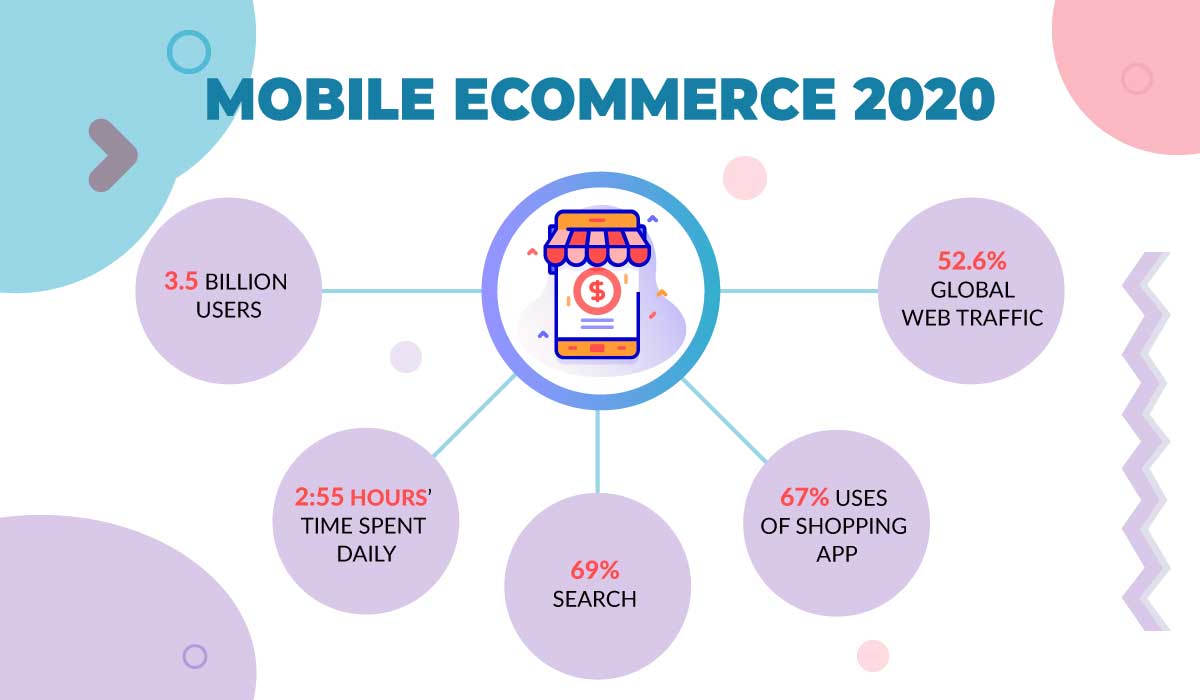 Mobile-friendliness is one of the most important goals that every eCommerce business owner takes as a prospective goal to claim. Because the experiment says that people are spending time online more than offline. In addition to that, the smartphone is the most convenient way to surf online. It makes our day easy as we can take any important decision like purchase, ticket booking, watching and almost everything with them.
When it comes to the question of eCommerce, mobile-friendliness acts as a role that can't be ignored anyhow. Because more than half of internet users used mobile phones to access the internet and 69% of internet users use handheld devices to find their required product items online. This is why responsive design becomes a familiar topic among eCommerce retailers. If the eCommerce website isn't responsive, then it will fail to meet visitors' satisfaction and the result will be expected to lose potential customers. The Mobile-friendliness of eCommerce websites regulates a lot of factors. But mainly it decides how good the website will perform when a mobile user opens it to his browser. If you have designed the site to perform well on the web, that doesn't mean it also performs well on mobile. Moreover, there are so many different devices and brands of mobile devices. You can't make separate web designs and development to meet all of them. Rather a responsive design can fulfill the requirement to come as perfectly no matter what device is used to get you.
3.5 billion smartphone users worldwide

An average of 2:55 hours are spent every day

69% of people use phones to find a required item online

Two-thirds of mobile users have a shopping app on their device

52.6% of global web traffic comes from a mobile device
Brand Collaboration
The idea of multiple different or similar types of brands working together refers to the word brand collaboration. It is going to create a huge sense in the upcoming days. As online customers are more driven by convenience, it won't be bad if they get all the necessary items in a single place online. Brand collaboration comes with great potential to us. It works when two or more brands collaborate to adjunct to multiply their sales and accommodation each other within a shared customer base. It will be a pleasure for online customers when they see that their favorite brands have collaborated and they can acquire their favorite products on a single platform. Although, the main target of branding design collaboration is providing vitality to customers when they need necessary items. It saves customers valuable as well as helps brands to make sales simultaneously. However, brand collaboration doesn't take part among the competitors of similar products and services. rather it happens within the same sectors like fashion and jewelry or girl accessories brands.
Finally, it is not all about the promotional strategies of e-retail business, you need to have many more strategies on your checklist to follow in 2022. Having the most consequent planning will help you to build a clear way to go up front. For that, you should ramp up your eCommerce marketing strategy through planning and analysis in every single step. You can divide the entire plan into such groups to make the process easier for you like eCommerce product strategy, marketing strategy, consumer acquisition, retention strategy, etc.
Last but not least, the following issues and all the updated tools and strategies of your business can improve with countless sales and improvements in your eCommerce journey.