How to Take Professional Photos of Products?
In the present world, we have to use visual content in most of our daily activities. Visual contents are making our day-to-day life, as we illustrate whatever we want in them. So many different types of visual content such as video, animation, and GIFs using widely according to necessity. Among them, photos are the most used visual content that is very perfect to fulfill the demand of our visual communication. But when we are talking about product photography and e-commerce business solutions, then there is nothing more important than photography to show the best form of products. In online business, retailers need to display selling products in the online store. In this issue, they have to manage the professional product photograph with the best editing aspects to get potential customers' attention. It is true that the success of an eCommerce business ultimately depends on managing the appropriate product photographs. In this article, we will see facets that help both new and existing eCommerce retailers to learn how to take professional photos of products and also DIY tips to build your very own photography studio at your home.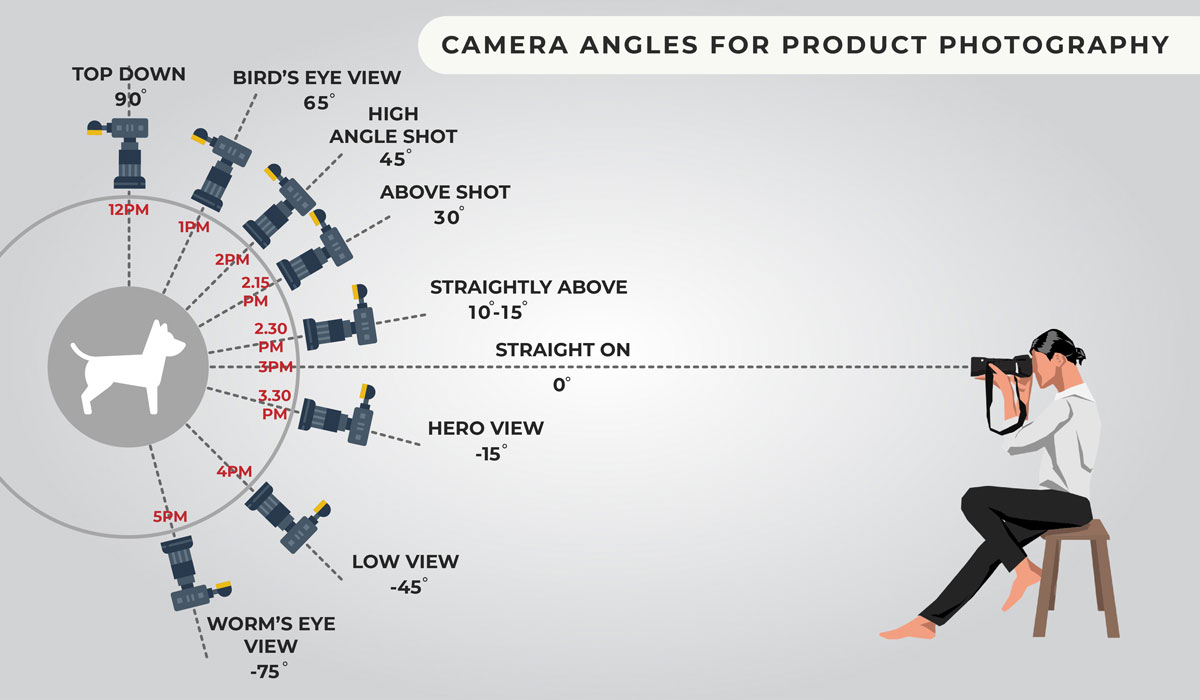 What is Product Photography?
Product photography is a decent and unique photography category that refers to the process of capturing product photography. Today, photography is a top public demand sector that is so competitive and requires a lot of effort to become a master to be a professional photographer. However, product photography becomes an essential part of every B2B or B2C retailer who deals with different products. No matter if the business is online or offline, the product photography is required fundamentally to design business brochures and flyers design, including product catalogs design and magazine design for ads, and websites to sell products directly to customers. Product photography is considered one of the main issues in online business. Due to the proliferation of online eCommerce, people are buying everything they need online. so, retailers are adopting new tricks and techniques to make fast and easy buying decisions for visitors. Capturing beautiful product photography and presenting them with the best possible look is considered the main issue them.
How to Start with Product Photography?
So, in the present busy marketplace, whether you are a new or living online marketer, you have a few goals that keep you motivated all the time. What helps online retailers get to the destination they are trying to reach?
Featuring the best product images to stay ahead of the competitors

Offering trendy product items to get rich sales

Showing trustworthiness to encourage new customers to take buying decision

True evidence of customers satisfaction like reviews and feedback
There are some other technical aspects in this consequence that retailers pay effort but once they have decided to go through. The first challenge comes with managing the photographs of products they want to sell in-store. As modern problems require modern solutions, managing the best photograph of online selling products is not a serious dilemma at present. Because so many professional photographers are always ready to take the job and the way they will serve you is completely satisfactory.
However, you must have to pay for professional product photography services, and sometimes it can be very expensive. Because of this, small and low-budget retailers do not want to hire professional photographers as they are short on their budget. So, they have to solve it themselves through their own process. In this article, we dig into it to learn how to manage their product photographs. So, let's start it,
What Equipment Do You Need to Start Photography?
First of all, to start your product photography on your own, you should prepare all the necessary items required in this process. For product photography, you need a list of equipment to go through. They are,
Basic Equipment
Basic equipment goes to those which are mandatory to start the work. Basic equipment also means you can't go without them. so, what is the basic equipment for product photography?
Camera
The first condition to have the best product photography is having a quality full camera. It has a huge impact and will help you solve half of the puzzle. Although, you don't need to go for a crazy camera that is high in price. Fortunately, you can find a lot with a low rate and also perfect to meet all your requirements. So, when buying a camera for product photography, you need to prove wisdom. As there are different types of cameras with different price ranges and features you have to choose the best one. We will discuss camera settings that are crucial to check before buying. Because in photography, you may have needed some specific settings to ensure the best condition of products.
However, if you aren't able to buy a DSLR camera but you have a smartphone with a high megapixel camera, then you don't need to stress anymore. The iPhone camera is highly recommended in this regard. Here is a trendy camera suggestion for both smartphone and DSLR cameras to buy. For a DSLR camera, you can consider,
Sony a6400

Canon T7i

Fujifilm GFX 100

Canon EOS 5DS

Nikon D850
For smartphone cameras,
Lens
Sometimes lenses aren't so important in terms of product photography as cameras now come with good built-in zooming features like 18-55 for crop sensor and 24-105 for full-frame. This works well in most product photography cases. So, do you need a lens in product photography? In still life or product photography, the main theme that drives photographers when capturing the product is, to make the image as clear as possible with all the certain details the product includes. Lens also helps to reduce perspective distortion of the image and make visitors feel like they are seeing the real product. Lenses usually vary according to lens speed, focal length, maximum aperture, and other factors. you also have to consider a lot of issues like a prime lens or zoom lens, and the built-in sensor of your camera which means the camera has cropped or full-frame sensor. That's why, before buying a lens for product photography, don't be so confused. Here is a little hint about buying a lens that is perfect for product photography.
Prime lens or zoom lens? For still life photography, a prime lens is preferable. Because it helps to get a sharp image of the product congenitally

If you have a high budget, you can go for a tilt-shift lens as it is absolutely what you need in product photography

The focus distance of the lens will help you in a macro or detailed product photoshoot. So, consider it a prime issue before buying your lens

However, here is some lens that is almost the best and recommendable in product photography
Canon EF 50mm f/1.8 STM Lens

Nikon AF-S VR Micro NIKKOR 105mm f/2.8G IF-ED Lens

Sigma 24-105mm F4.0 Art DG OS HSM Lens

Canon 100mm f/2.8L IS Macro
Additional Equipment
Additional equipment is the structural materials that are very important to give shape to your product photography studio. When you own a camera and lens, the next step is to find a suitable place where you think you can work pleasantly. What additional equipment do you need to buy to start a product photography session?
Tripod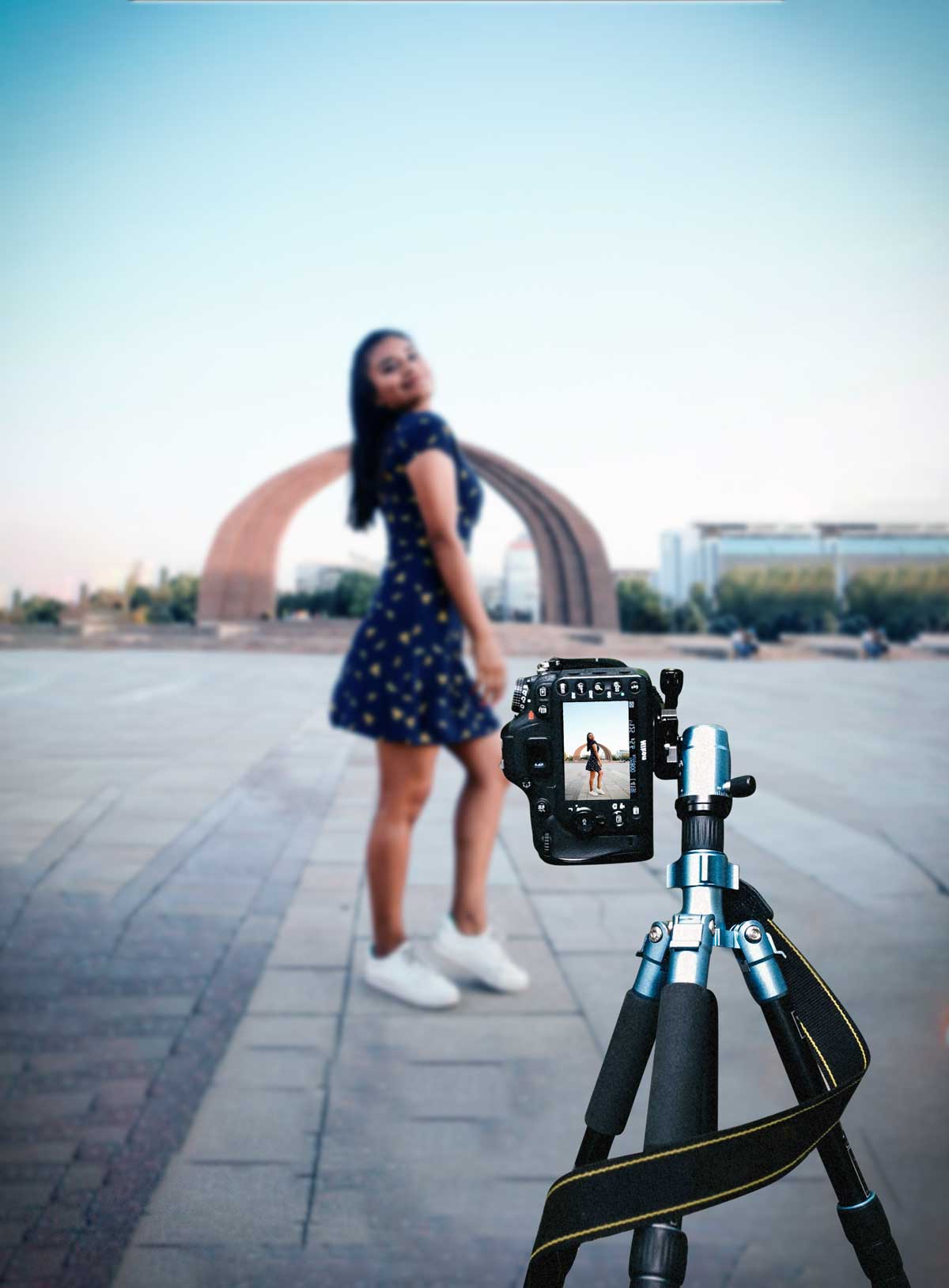 Tripod can be a supportive hand in your product photography operations. Photography operation isn't a short and quick process. Sometimes you may need to hold the camera for a longer period when you have bulk products to capture. During such time, Images are more likely to be blurred due to the vibration of the camera as you hold on for a long time. To avoid this condition, you should have a tripod in your photography arsenal. It will help you to,
Take long exposure with a slow shutter speed

Ensure stability in longer exposure captures

Provide sharper images

Gives time to perfectly get the best position and duration for the picture

Allows to easily frame and adjust shots
Model Or Ghost Mannequin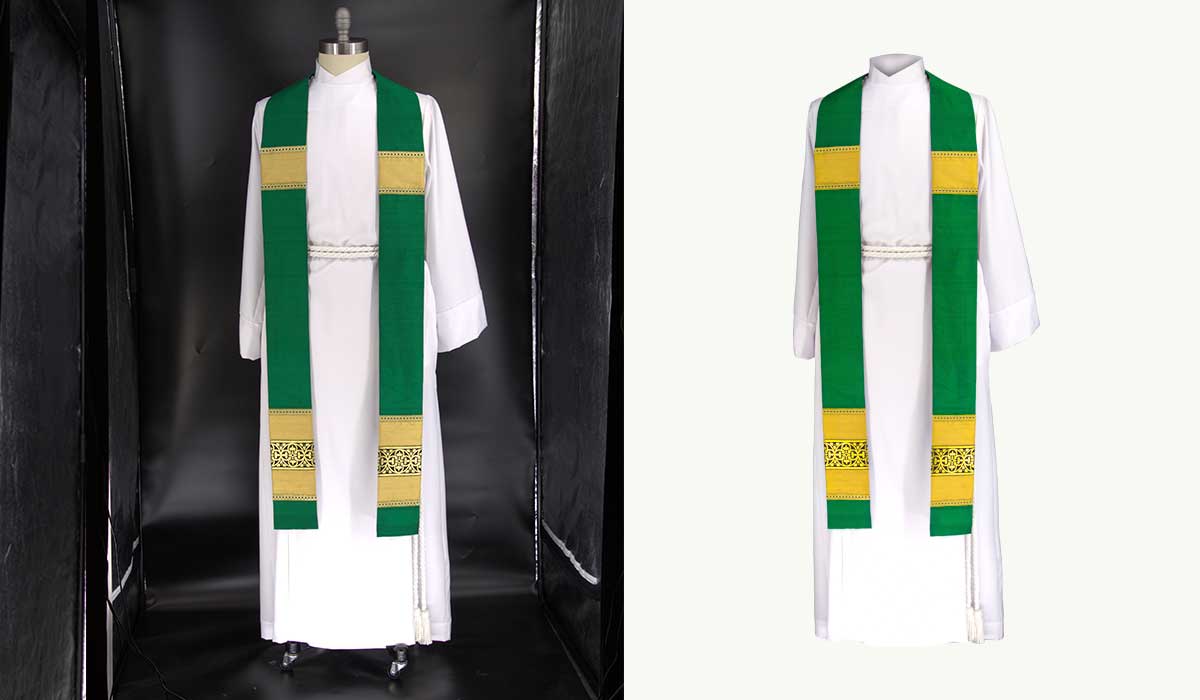 If you are dealing with fashion products or clothing items, then mannequins or models are the necessary items you need. a fashion product comes with subtle artistic design in its different parts that should be focused on the image. Also, people now like to understand more what the dress will look like when they wear it. In this case, displaying fashion products with a model or mannequin is the best way and every online seller is doing this.
However, if hiring a model to photograph fashion products or buying a mannequin body seems expensive to you, then you can take an alternative to it. with the help of a professional photo editing service, you can adjust the mannequin to your product image so that will look the same or eventually better than the real one. The technique is known as the ghost mannequin. If you are an online fashion product retailer, you should consider this.
Holding Materials
Holding materials are important to hold the product in the best position so that you can comfortably capture photographs. Materials like pegs and safety pins help to keep clothing and fabric products in a strict place. Similarly, the fishing line is used to hang items that remain invisible in the image. according to the necessity, you may also need,
Blue tac

Tape

Glue dots

Fishing line

Steel blocks

Stainless wire

Fishing line

Rear supporting road
Table
It is also called a shooting table or photography table that is necessary for personal product photography. When photography, you can't put the product anywhere. You need a stable place where you can keep the product and shoot perfectly. You can find ready-made shooting tables to buy online and the market that is almost perfect for your needs. try to buy one that seems suitable to you in both height and weight.
Artificial Light
Natural light is not always feeling comfortable to see in the image. Moreover, you must have arranged to outsource light in the studio to regulate light and dark in the image. However, lighting is one of the main and crucial factors in photography. Photographers tend to set up their private studios where they can get natural lights perfectly. But they also need to ensure light sources for times when they do not get natural light at night. Artificial light will also help you to manipulate light on a specific side of the product to illustrate the part more than others. According to the product, you may need different types of artificial lights, such as.
Incandescent

Fluorescent

LED

Studio strobe

Table lamp
Reflector
Reflectors are another mentionable tool that you should equip in the product photography studio. The main function of reflectors is, to cause them to bounce light in a certain direction. It helps to potentialize the light source in your image in the way you need or want. According to angles and textures, reflections usually come differently. The angle of reflectors determines the direction through which the light is expelled and texture makes the flash burst more efficacious. So, it is clear that the reflector is an important term in your product photography case.
How to Arrange A DIY Product Photography Studio?
So, you decide to build a product photography studio and you want to do it yourself. there are a lot of things to consider and understand when you take the decision. But not to fear, every problem comes with prospective solutions. And in this case, there is no shortage of sources to learn how you can construct a perfect product photography studio on yours. if you search online about the same, you will flourish through content related to this issue. However, we also cover the part, and here is all you need to know about a DIY product photography studio,
Select the Studio Place
First of all, you have to select a suitable place where you can comfortably take pictures of your product. Do you want to keep it somewhere in your house? Or do you go to rent a separate place that you think is perfect? Whatever, it is better to have windows in the room. As light is one of the biggest issues in photography, having windows in the studio will help you with more natural lights.
Setup the Shooting Table
The shooting table that you want to keep in the studio, keep the table near the window. So, you will get natural light directly on the shooting area when needed. but observe that the sunlight should not fall directly on the set. as it can cause a bad effect on the product image.
Setup Artificial Lights and Reflectors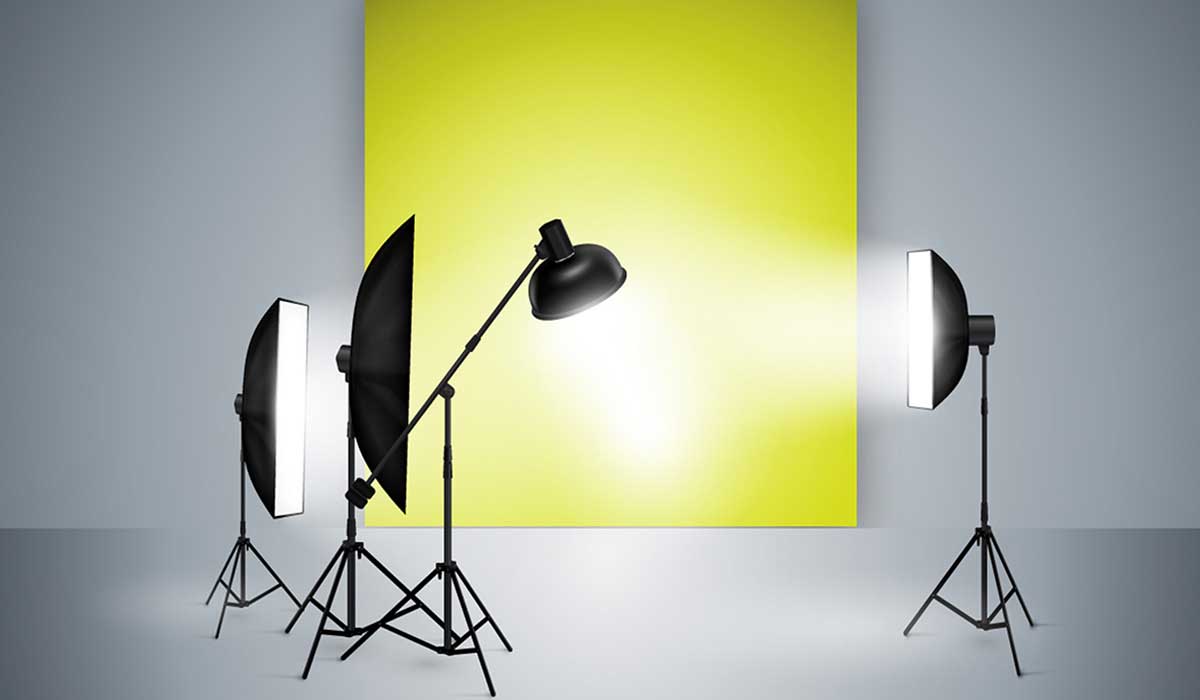 When you set up the shooting area that means your table, it's time to set lights and reflectors to their place. As we have seen different types of studio light in the equipment, it is easy to realize that the settings of artificial lights differ in their types. It is also a matter of consideration that you need to understand the proper lighting according to the object. For example, you can use table lamps for small and flat things by placing them in the middle of the shooting table. For brighter light sources, you can use LED, fluorescent and other forms of artificial lights.
As reflectors are used to bounce the light directly into the object, they should be placed opposite the main light source in the studio. Reflectors are a great thing to create various natural effects on the image. Try to learn more about reflectors and you will get to know how reflectors would affect product photography.
Install the Backdrop
The background is an essential photography element that makes a huge impression in product photography. In the product image, the backdrop not only holds the main subject of the image but also plays a great role in user interaction as well. User interactivity is crucial in online business. if visitors won't interact with the product image, they won't intend to buy the product. This is why you have to pay attention to the backdrop product images. Adding a white background is the best solution and expert recommendation in this regard. In addition, if you want to do business in popular online marketplaces like Amazon, you must include a white background in the product image as this is one of their conditions of them. However, you can add a white background in two different ways. One is adding it manually with white paper, or foam, or using a white sweep. Also, you can add a clear white background to product images during the post-processing session. Perhaps, it is the most popular way of adding a white background in product images at present as eCommerce retailers all over the world use clipping path service to deal with the background issue.
How To Set Up Products For A Photoshoot?
We have come through all the details of photography equipment and setting up a personal photography studio. Now, we are going to take direct action, which means holding up the camera and capturing the products. If you are accustomed to playing with a camera, then you can do better in this sector. And if you don't have previous experience using a camera, no problem, you can get used to it by practicing for two to three days. Just keep hope and go ahead to the step.
Placing Product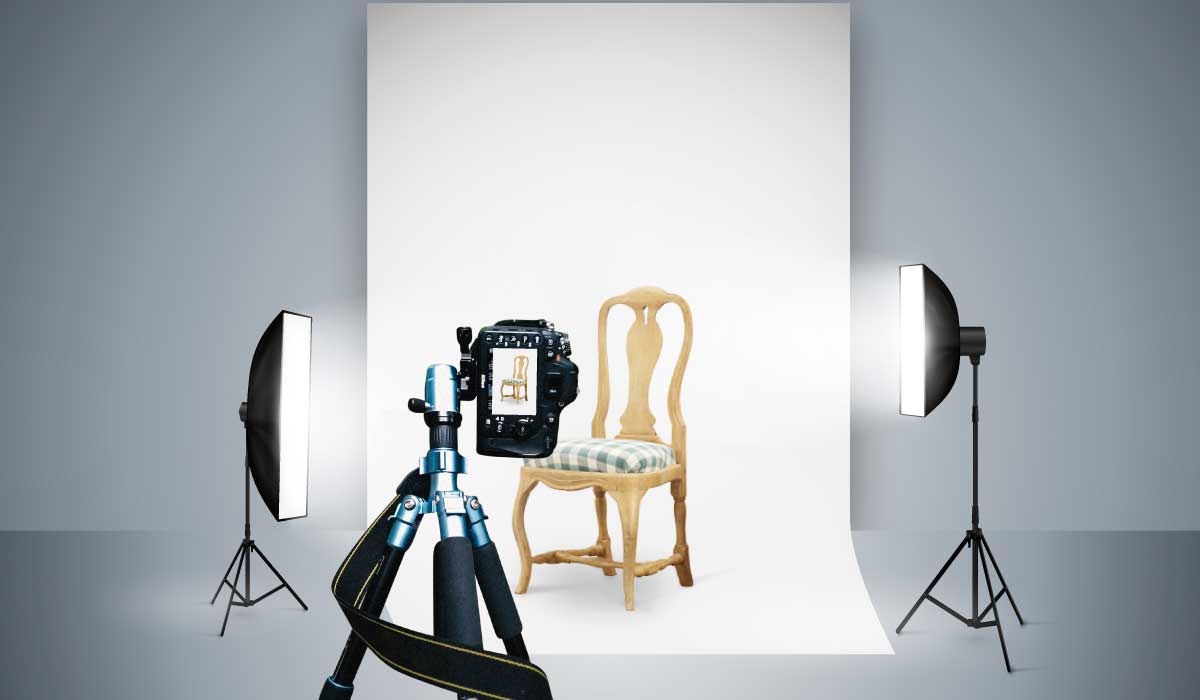 At the starting point of product photography, your first job is perfectly placing the product. Finding the best position where you can get the best look at the product is half of the gameplay. So, you should do it wisely. The way you place the product may differ according to the product condition. For example, if it is a clothing item, then you have to put it on the mannequin's body and have to capture the mannequin's image. If it is a shoe, bag, glass, headphones, machinery, and similar, then it is enough to keep the product in the middle of the shooting table and hit the capture button of the camera. There are some products like jewelry, earrings, and ornaments that you have to hang up with a fishing line to perform the close and detailed shot. So, it depends on the product, and how you should attempt to capture the product photograph.
Angles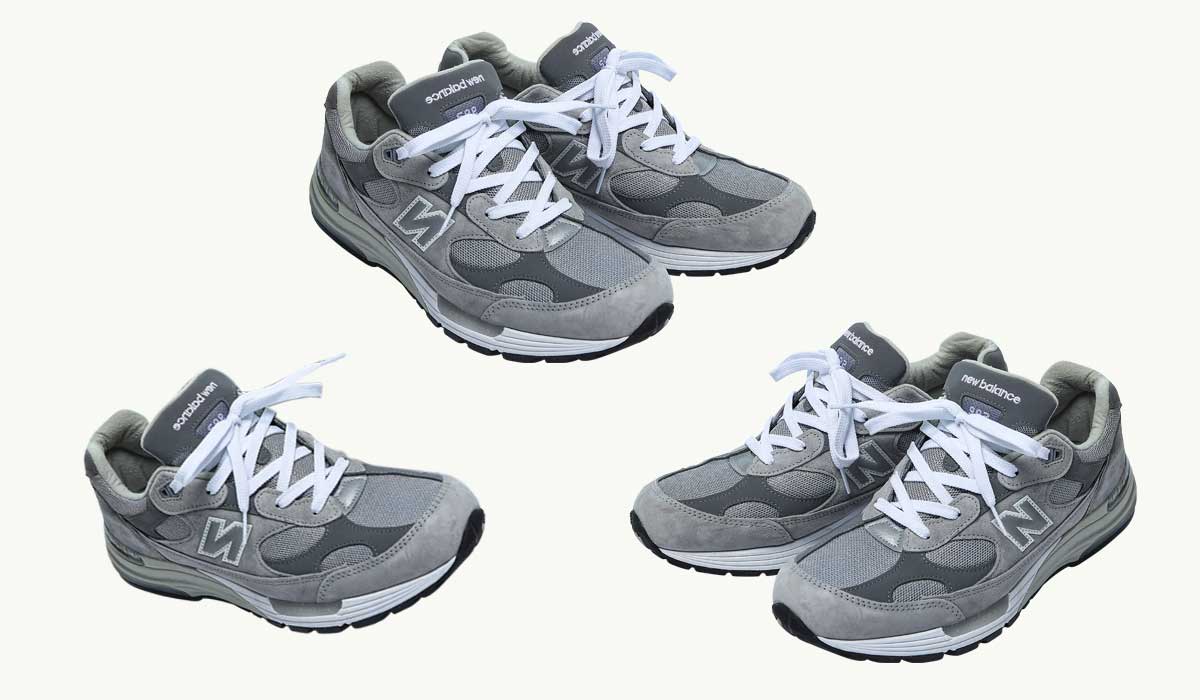 Angles are a huge consideration in product photography. It is a common fact that taking pictures from any angle does not make a picture beautiful. Each product has a unique side or angle from where it looks best in its image. You have to understand that and need to find out that specific side where the product will look its best. The best way to find the perfect angle of a product is by brainstorming and taking at least 4 to 5 images from different sides. In addition, you can capture from the straight on the product, 45-degree angle, or overhead. Different photography angles are called different names, such as.
0-degree angle – straight on

45-degree angle – high-angle shot

65-degree angle – bird's eye view

90-degree angle – top down
However, you can make a photo collage of your product image where you can show 2 or 3 different angles of the product. but always keep your mind on visitors' shoes, how they would feel better to see the product.
Test the Camera Settings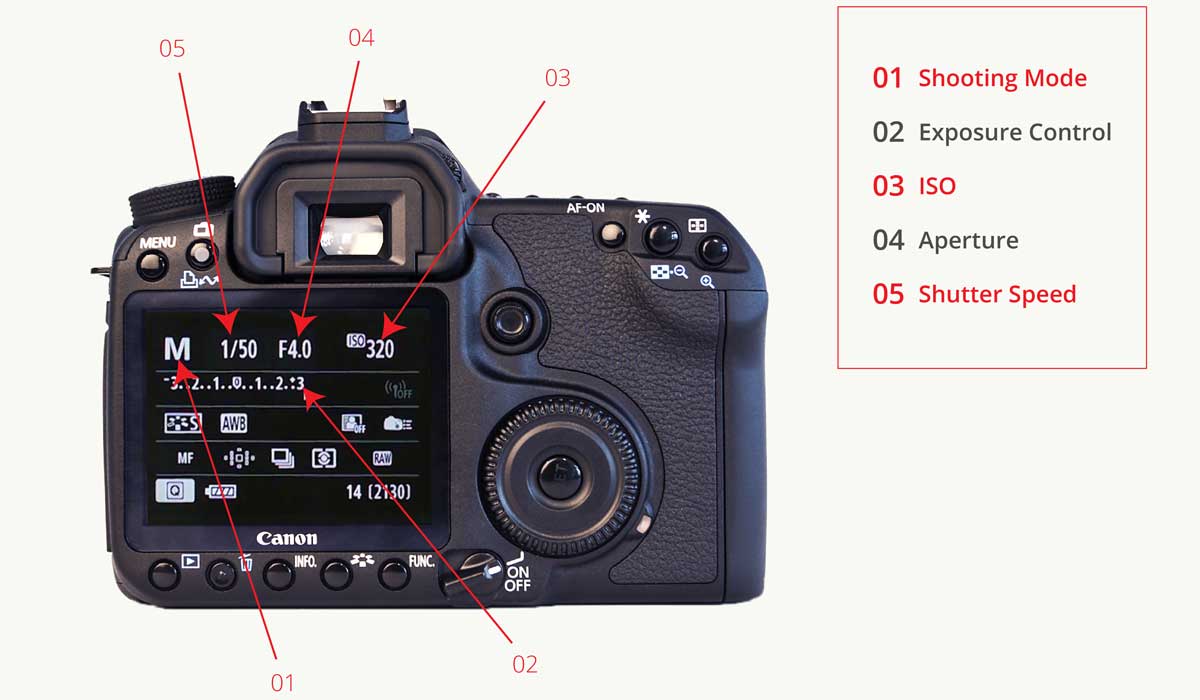 Perfect product photography comes with a perfect camera setting. Whatever device you are using to capture a product photograph, whether it's a DSLR or mobile, you must have to set actual camera settings before going into the action. In a DSLR camera, there are various settings you need to adjust to make the best sense of the product in its image. Like ISO, aperture, shutter speed, camera mood, image format, white balance, focus, and some other things you have to consider in this regard. We will try to keep a clear direction about DSLR camera settings so that you can easily get started with photography operations. So, stay tuned.
Find Inspiration for the Same Product Online
Professional product photographers are so smart to find innovative and creative ways to present the product image uniquely. But freshers in such cases, runoff ideas on how to capture product images differently and how they can add some interaction to make high sales. The solution is to research online to find inspiration for the product. online is full of effective instructions, ideas, and consultations that help new product photographers have a great start. When it is almost free, then why would you compromise to take advantage of it online?
Post-Process Product Photographs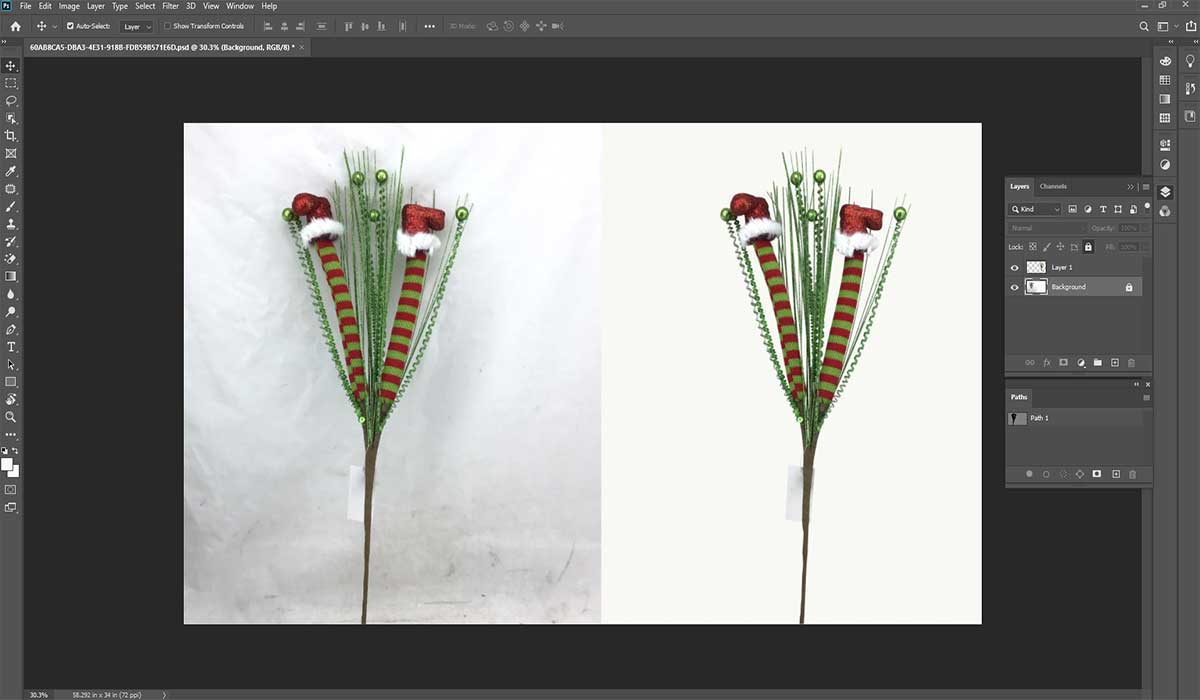 When you have completed capturing product photographs, then it's time to post-process photographs. Post-processing is simple photo editing that is ratifying in the product photography and e-commerce business. The product photograph is mostly needed for e-commerce optimization. Unlike the usual offline business, eCommerce and social media businesses require high-quality product photographs to offer the availability of the product and also to make customers get attracted. The online business sector becomes too competitive as every retailer wants to create a better place in the field. visual activities go with visual elements. When a potential customer goes to an online store to buy something, he or she gives a few reasons. If these factors are positive, the result ends with true actions such as purchasing or carting the product, and if it is negative, the customer will leave the store and go to the competitors' site.
What do visitors see at first when they visit an online store? It must be the product's image. though the website's user interface and loading time highly determine whether the visitor would stay or not. That's why you should have to pay attention to editing product images that you are considering using in the online store. Editing an eCommerce product image is a popular online activity at present. expert editors outsource through editing product images of retailers all over the world. Here are some extensions you should follow while post-processing,
Clipping the path to remove the background from the image

Retouching to make the image perfect in all aspects

Shadow effect to make the image look real

Erasing spots, scratches, and unwanted objects

Making neck joints and ghost mannequins for clothing products
In addition, you can use photo editing tools or get professional support to edit images perfectly.
Frequently Asked Product Photography Questions
There are a few more things you need to nail about product photography. Check to find out questions you want to ask.
How Does Product Photography Increases Conversions?
Product images of online stores play the most important role to drive conversions to the website. We fall off things that can play our eyesight and emotion. To play with visitors' minds with product images, you have to manage the color combination of the image object, its background, and surrounding property. Here are some must-follow tips to make product image conversion driving.
Show the product from all its angles

Give detail when necessary

Optimize images to get the proper size

Don't forget about the basics of image SEO

Use the proper color combination to drive emotions
What are the Specifications for Amazon Product Photography?
For each product image upload on Amazon, they have certain requirements that must be followed by the influencers. It is mandatory as if any image doesn't meet the requirements, the system won't accept the product image. so, what are those Amazon requirements for product image?
Image size:
Preferred 1000px or larger

Recommended 2560px width

Longest side 1001px

Less than 500px won't be applicable
Image frame:
Fill out 85% is applicable

100% or 50% isn't applicable
Background color:
Only Pure white is applicable

Colorful or background images won't be accepted
File format:
JPG, PNG, GIF, and TIFF are the only applicable file format

AI, PSD, PDF, or EPS won't be accepted
Image color mode:
RGB, CMYK applicable

Grayscale, Lab, Indexed, or Multichannel won't be accepted
What is the Different Photography Category?
When you meet a professional photographer, the first question you will be asked for what type of photography you need. as there are so many different photography categories available like,
Model photography

Portrait photography

Sports photography

Still life or product photography

Lifestyle photography

Real estate photography

Macro or detail photoshoot
What is the Present Product Photography Trend to Follow?
Keeping yourself up to date with the latest product photography trends and reflecting on them on your own is the key to success online. How your competitors are doing and how do customers like to see them? you have to address these issues. However, capturing the present online trend here is some photography trend you should follow,
Minimalistic design

Stylish and lively expressions of the product

Eye-catching color

360-degree photography is now industry-leading

Photographs with model
How to Take the Best Food Product Photograph?
As mentioned earlier, different photography operations require separate consideration. The way you took still-life products photograph, you can't go through the same process for food photography. When we see delicious food items on our social media newsfeed we wonder if we can taste them. because those photographs come in that way so that people have the interest to go to the restaurant and try the item at least. This is the point. Here are a few tips to follow up in food photography,
Take photos under the best light source

Find out from which angle the food looks more delicious

If the menu includes multiple items, you have to pay attention to arranging them properly

Work with selective focus and depth of field

When editing, Keep it warm looking

Try to be creative in the presentation way
What is Focal Length?
We see that we need a lens in product photography to energize the photography operation. The lens is one of the most important pieces of photography equipment that every photographer uses to have. The word focal length is almost related to the lens that is used in photography. It comes as an important matter when you need to buy a lens. The option focal length helps to determine how close you can be to the object you are capturing. In other words, the focal length is the range of distance between the optical center of the lens and the sensor of the camera. Lenses are varied by their focal length, for example, a 50mm lens has a focal length of 50mm. The main fact that you should know about focal length is its angle of view. For example,
500mm f/5.6 lens has an angle of view of 5-degree

50mm f/1.4 lens has an angle of view of 46-degree

20mm f/1.8 lens has an angle of view of 94-degree
For your information, the lower the focal length number, the wider view you can capture with that.
What are the Best Camera Settings for DIY Product Photography?
No matter if you are using a DSLR or smartphone to capture product photographs, you must know camera settings to get the best output. Especially for the time, when you aren't able to hire a professional photographer and you have to do this on yours. Generally, the most camera includes settings such as ISO, aperture, Shutter speed, and white balance. As different photography operations require different settings, you have to keep in mind which camera setting is most suitable for product photography. Here are some aspects of camera settings for product photography,
ISO decides how your camera sensor will act to light. So, it regulates the sensitivity of the camera sensor when there is light. The scale of the ISO settings ranged from 100 to 300. The number reflects a split second, ISO 100 means a full second while 3200 means 1/32 of a second. In product photography, you should keep ISO as low as possible

Aperture relies on the depth of field of pictures and controls the amount of light passed through the lens to the camera. You should keep the aperture setting high in the product photography to get a better view of the product

Shutter speed is also known as exposure time. In still-life product photography, adjust the shutter speed to the lower frequency

Shoot in manual mode

Don't forget to keep white balance and focus- automatic
What is Product Image Optimization?
Product image optimization is an essential term in an eCommerce business. optimization means making images perfect in their size and other aspects so that they can be appealed to both search engines and humans. That looks wordy, simply put, images that we use on eCommerce websites, need to be optimized in their size. Because we can't use pictures in any size. If the image is larger in the file, then it will take much time for loading. That means, optimization makes images perform well and it reduces the load time when visitors land on the website. if you are an eCommerce retailer, then it is a matter that you should highly pay attention to. If you need more detailed information about product photography, stay with us to get all the information related to marketing, e-commerce business strategy, editing, and design.