Role of typography in logo design
Typography is what makes communication easy and fruitful. Typography is everywhere from your smartphone, laptop screen to offline print materials, typography takes an important role to fetch messages accurately.
It is typography that has a long history and has come through art, science, and antiquity. Even at the present time, typography experts go in for new typefaces, unique styles to illustrate brand visuals.
In addition to that, typography in logo design is one of the most effective combinations of visual design. Typography usually takes a key part in all kinds of visual design.
But when it comes to logo design for brands, designers need to think outside the box. It may take a few hours or days to establish an idea for the logo and then sketch once, twice, three times until they find the relevant typography design for the logo.
There are different types of logo design including abstract logo, wordmark logo, mascot logo, letter mark logo, slime logo, dynamic logo, etc.
Among them, the typography logo is the most strategic, no doubt. In the discussion below, we will dive into a deep discussion about the role of typography in logo design. So, let's jump into it,
Why does typography make a huge sense in logo design?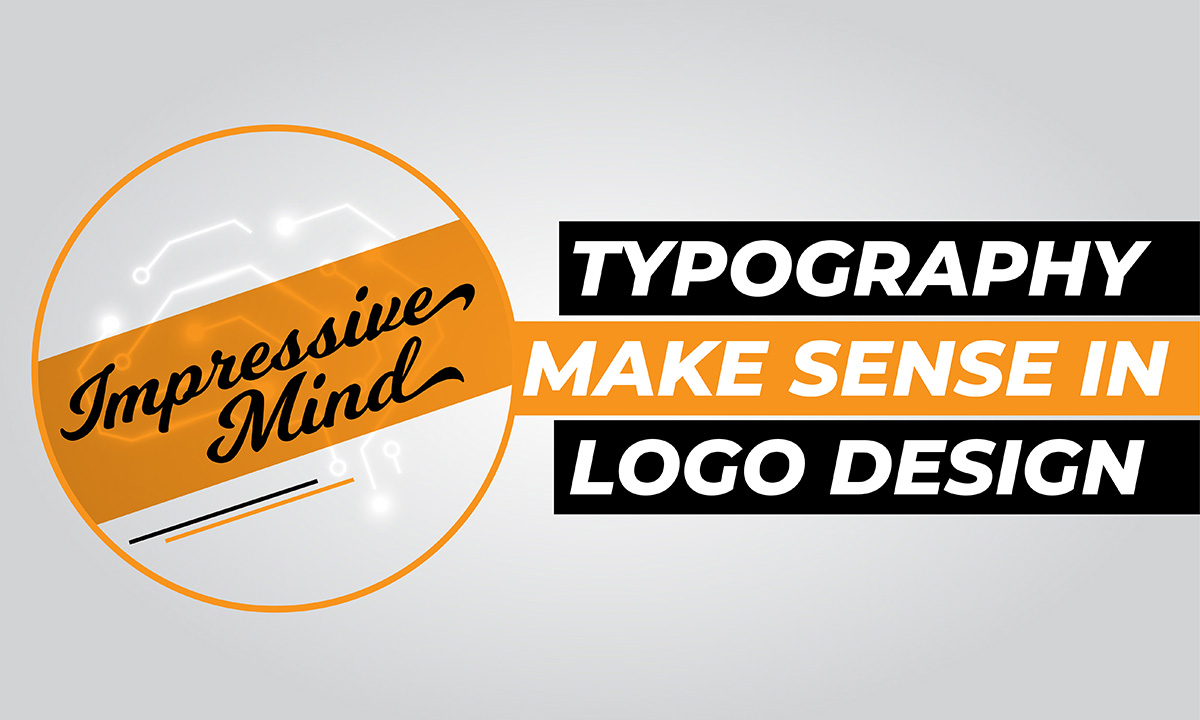 Typography makes a huge sense in logo design. Whether you want a typography logo or you just looking forward to creating a distinguished brand with alluring typography art. You will need to hire a professional typography design company to ensure the best fit for your needs.
Typography experts are familiar with unique and creative typography styles. As there is a myriad of typefaces available, experts need to choose the best adjustable one for the design.
It is one of the crucial parts of visual design processing. It is because,
Typography makes impression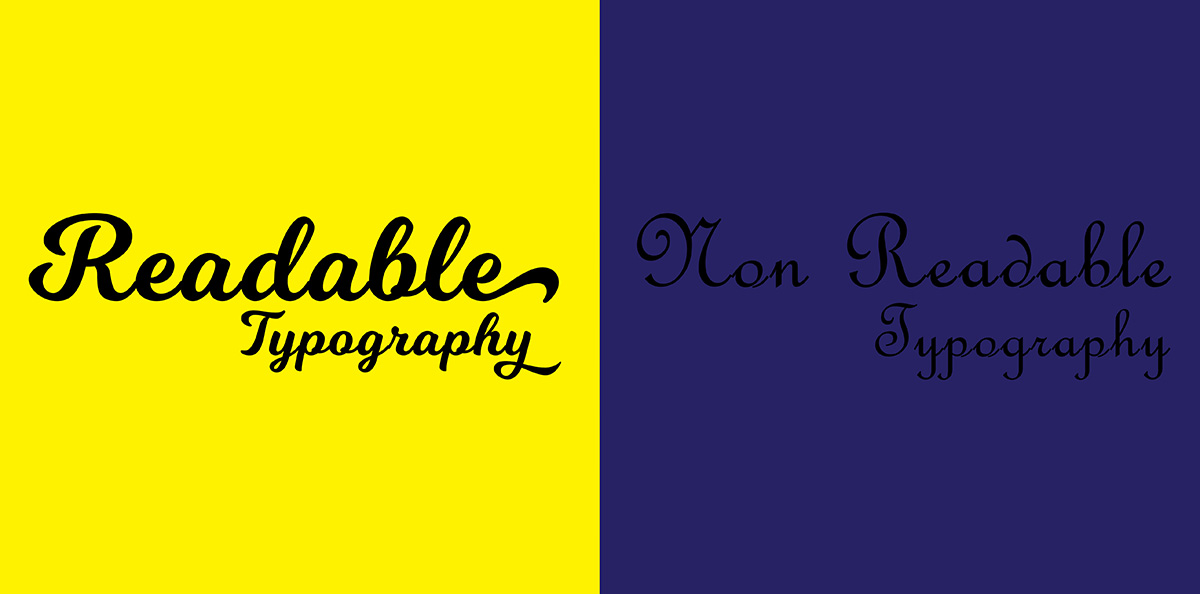 Typography in any design helps to make a strong permanent impression for the brand. There are some typefaces that have the ability to stall busy audiences to look at them.
If you're a typography lover, you love to see stylish typography here and there in your daily commute. Have you ever encountered typography that forced you to look at it several times?
When combined with the right color and background, typography comes to life and makes the message meaningful and more effective.
Drive emotion to audience mind
Topography on banners and posters present with visual graphics to the audience. If both graphics and typography are perfectly assembled, it can make users mind to take specific steps.
By including strong call to action (CTA) with eye-catching typography, brands can easily grab audience attention and then drive emotion through the messages it includes.
If you have a logo without typography, you can just make the connection but can't communicate with words. On the other hand, if you have included a short message with your logo like your brand motto, you can drive the emotion of trustworthiness and dependability.
Typography logo builds brand recognition
Typography logos build brand recognition effectively. Think about the Coca-Cola, McDonald's, FedEx logos, they are popular all over the world with their brand typography logo.
Especially Coca-Cola, it is hard to find a person who doesn't know about Coca-Cola. No matter wherever you're, go to any local shop and ask for it, you have your cold drinks to refresh.
This is called brand recognition. If you are also determined to build it properly, you should design a typography logo for your brand.
Convey message directly to the audience
For years, typography has been used for communicating in advertisements conveying specific messages from the vendors to the target audiences.
Either print or show in digital format, typography always attracts the user's attention and persuades through the messages.
Sometimes the logo graphics themselves can't affect as much as the typography. Because graphics only show while typography can insert it in the audience's heart.
Therefore, your brand name, slogan, and brand offerings should be presented on thematic typography. To drive your brand message directly to the audience, there is no other strategy to intend than eye-catching typography.
Sets a unique personality for the brand
And typography helps to set a unique brand personality that also influences brand recognition. Every single brand wants to build a unique brand appearance to stand out from the crowd of competitors.
For new brands, it is difficult to gain popularity overnight. They get surrounded by huge competitors. In addition to this, if they want to know their brand towards everyone, they have to implement the right strategy.
Setting up effective brand visual elements is highly considered in branding and marketing strategy. You've to design unique and memorable logo, provide business cards to potential consumers, and hang up banners and posters to make visual communication with the target audience.
And typography here takes the most important part in creating interest in your brand through these brand visuals.

Services: All Kinds of Content Creation Services Company
How to choose the right typography for your logo design?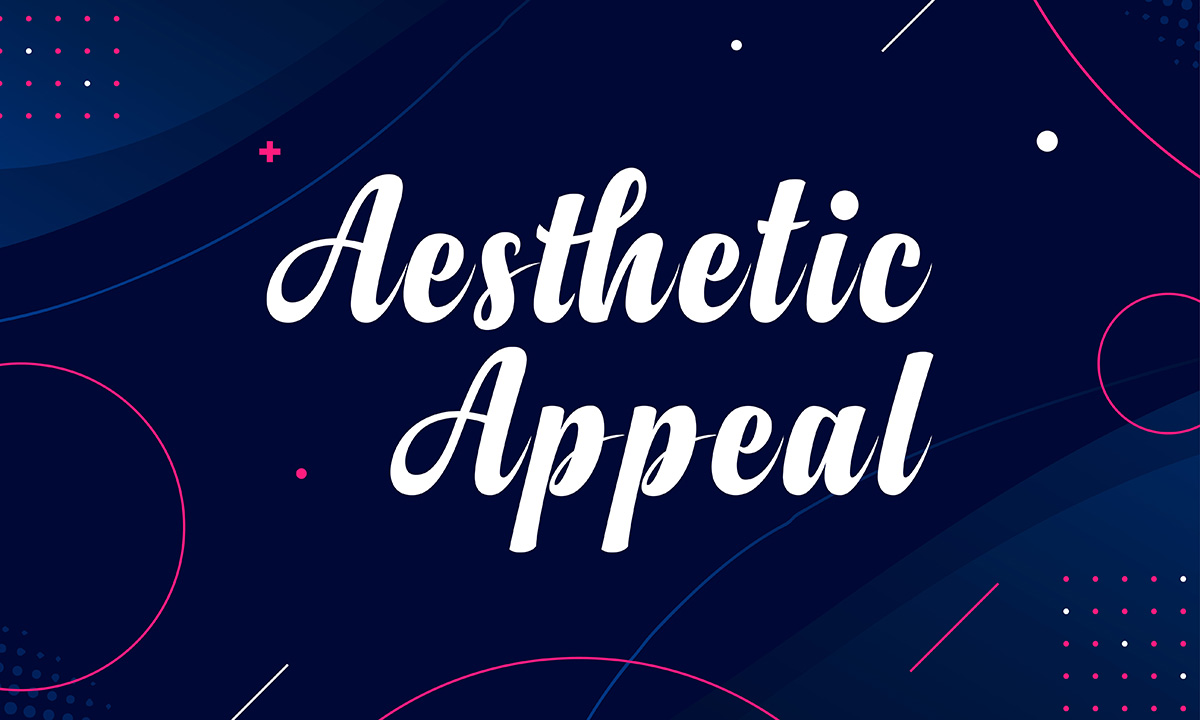 Choosing the right typography for logo design is designer's job. They know what font should be used to visualize the brand name and stole a few moments of the local audience with it.
As we learned above that typography is so important for brand's logo, it illustrates the brand personality. Therefore, you should be careful about choosing typography for your brand logo.
However, you can explore the world of typography online. There are websites that offer typography collections and you can see how your brand name looks by testing them one by one.
You can do a little research about different types of typography, premium fonts to get the desired typeface style for your logo.
And if you don't get what you want there are premium typefaces which you have to buy before use. You can also create custom typeface styles by typography artists to create unique and creative typography logos.
While choosing an outstanding font style for brand logo or creating a unique typography logo, there are some important things to consider. They are,
Make it readable
Select the font that is easy to read. You can find fonts that are complicated and can't be read easily. Though they are good-looking you have to remember that you are choosing them to depict your brand name.
If the audience can't get your brand name by staring at it at once, they won't be attracted to it. Moreover, no one will give a huge amount of time to understand complex typography.
Therefore, you've to choose a readable font style to give your logo and brand name.
Branded impression
Try to illustrate branded impressions with your logo. What type of brand you are? If you're a fashion brand that sells only kids' items, you should design the logo in a way so that consumers who want to buy baby dresses can focus on your shop from a distance.
Custom typography logo has the ability to create the branded impression that leads the audience towards your storefront.
Brand audience
Knowing brand audience behavior and interactivity is essential in marketing strategy. It helps brands to learn about audience interests, requirements and take actions according to that.
Your logo should need to be appealing to your brand audience. The first connection is held between audience and brand by the brand visuals. Maybe the audience sees your banner in the street or maybe they know about you online.
Whatever, you should prior to the audience first in every step of your journey.
Aesthetic Appeal
Choose typography that has an aesthetically appealing impact on consumers and audiences' minds. Typography is not just important to conveying a message, it also works for successful branding if you set the logo visually appealing.
Professional design company always intend to create standing logo designs for the brands which are also good to see. The logo will go everywhere with your brand products and advertisements. If you design a typography logo, then the audience will get both the brand name and the brand logo along. It will give your brand a professional and fair look also.
Besides, take a closer look at your competitors, their logo, and typography style used in their brand visuals. It will help you to find unique styles for your brand.
Endnote
If you want to create a distinguished brand identity with the brand logo, you should consider using unparalleled typography in your logo design. There are thousands of fonts available online, although they are not so useful to imply the brand expression uniquely.
Therefore, if you can afford it, you should seek out expert typography or logo design services. Creative logo design services may seem expensive but worth your money so that is highly recommended.