30+ Best Logo Fonts and How Do You Choose the Right One?
The logo is the most essential brand material that makes a strong identity for the brand and helps people easily recognize the brand. Logos are so important that all businesses and branding designs require a specific form of logo. Mostly it makes the first impression of the brand's audience and so it should be well organized so that the first impression won't be the last. When designing a logo for your brand, you need to take a lot of things into consideration. For instance,
Logotype

Color

Typography

Visual appealing
Among them, typography is an important element of logo design which depicts the brand name along with a dazzling typeface. Choosing the right typeface for your brand is as important as deciding the logotype. Are you looking for one perfect font style that best suits and reflects your brand identity? Then you are in the right place, here we are mentioning 30+ best fonts to design your logo.
Best Logo Fonts You Should Know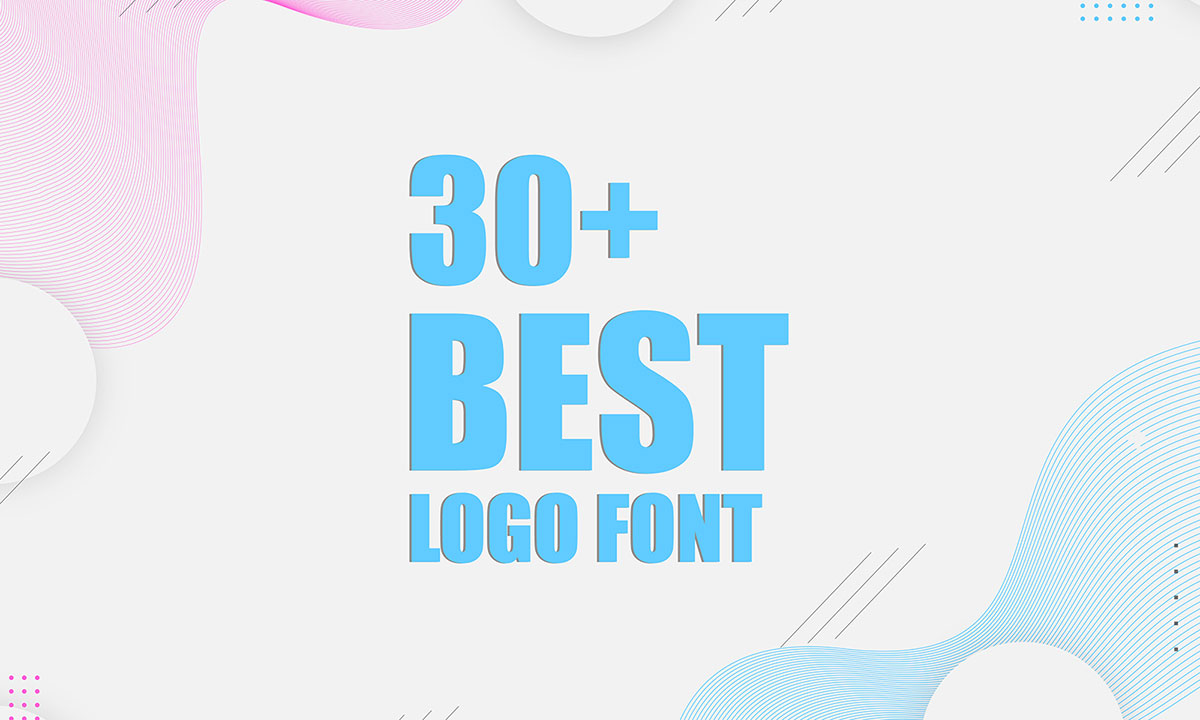 Finding stylish fonts for your logo is not so difficult at present. You can find tons of free and paid fonts to use for your logo online. However, choosing the right typeface for your logo is difficult because you need to consider a lot of things before. We'll discuss how you can choose the right font type for your logo in the next. Before that, let's see some of the popular font styles used for logos. For your convenience, we have categorized four types of logo fonts, which are
Best serif fonts for logo

Best sans serif fonts for logo

Best script fonts for logo and branding

Some modern fonts for logo design

Bonus font suggestions
Best Serif Fonts For Logo
Typography is an art that has evolved. We see them in advertisement designs, magazines, newspapers, posters, packaging design, book covers design, graffiti, and where it is needed. Fonts are considered to have four main types, such as serif, sans serif, script fonts, and display fonts. No matter what fonts you choose for the logo, you'll find it in any of them. However, each font style has unique characteristics and approaches. Serif fonts incorporate a traditional look ending the letters with feet for style and look more professional. Therefore, serif fonts are mostly used for professional purposes like logo design, print design, branding design, etc. Here are some of the best serif fonts to consider,
Bodoni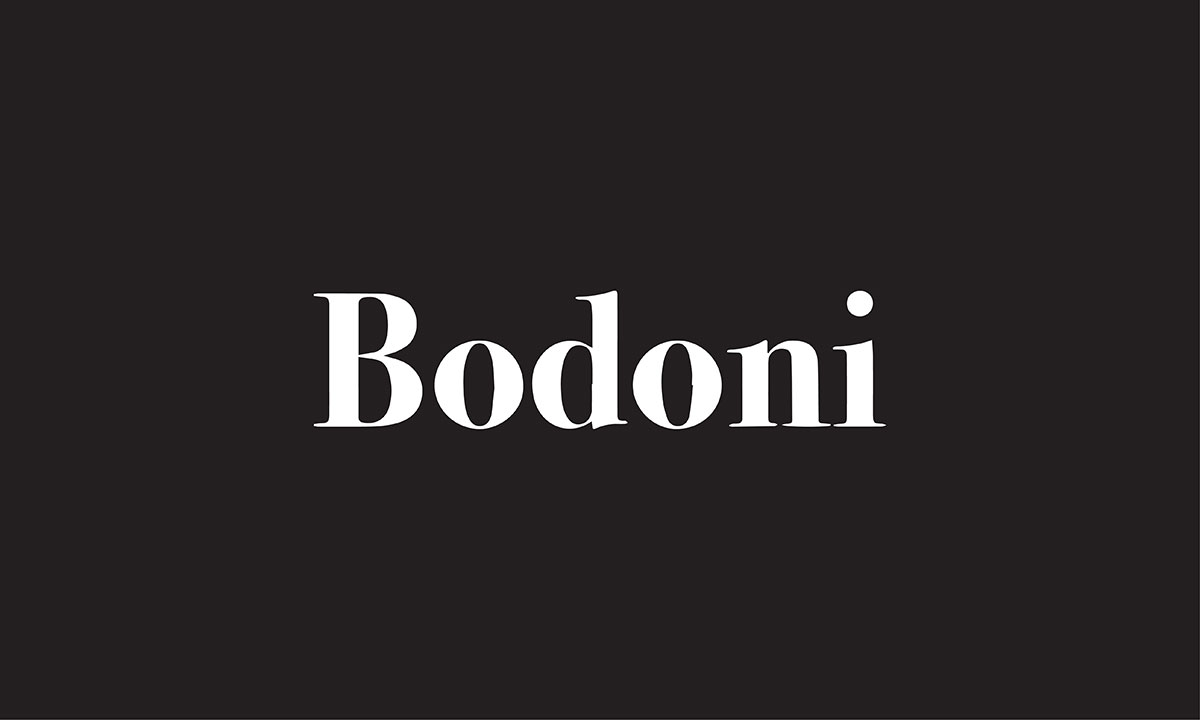 Bodoni is one of the popular serif fonts that is frequently used for many purposes such as heading, display banners, magazine design printing, etc. It was first designed by Giambattista Bodoni and classified as Didone or modern. In Bodoni typeface, all the letters include geometric construction and thin or thick strokes of serif. Massimo Vignelli stated that "Bodoni is one of the most elegant typefaces ever designed." So, you can choose it for designing a logo if you like serif fonts.
Mirador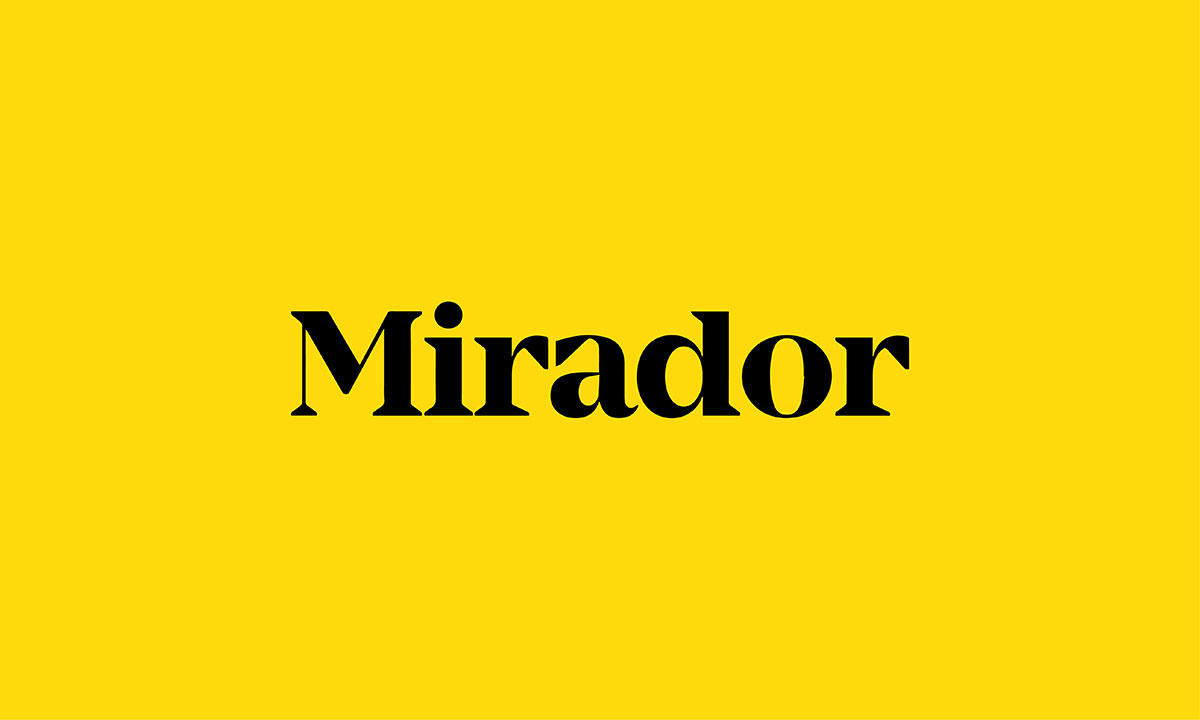 The font is designed by Rene Bieder, one of the powerful and versatile neoclassical fonts that you can use for any corporate and editorial purposes. If you are looking for a reliable typeface for your logo which has a traditional look yet is timeless. Mirador font has 10 weights with matching italics. You can choose from its 20 different styles including heavy, bold, extra bold, light, regular, book, semi bold, etc.
Tempio Fine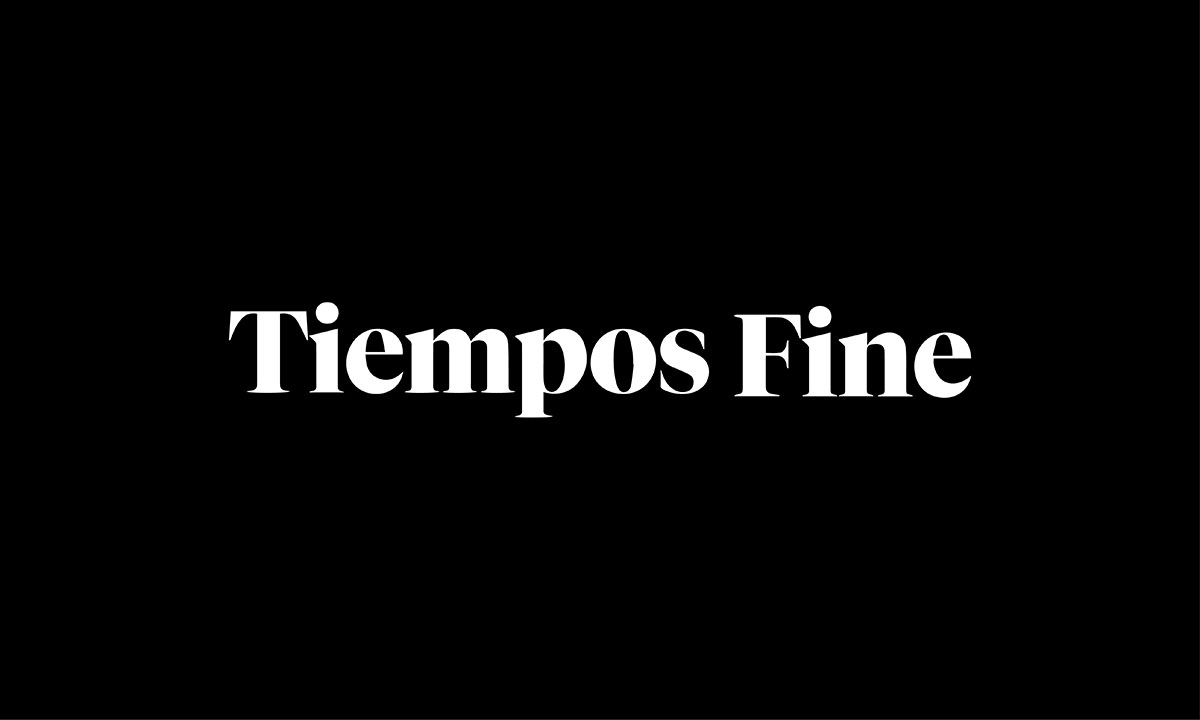 Large modern serif of Klim Type Foundry's popular Tiempos family. The typefaces are large, sharp, and have 12 different styles including semi-bold italic, black, black italic, light italic, bold, etc. If you want to keep your logo font in serif italic style, this can be a good option.
Cardillac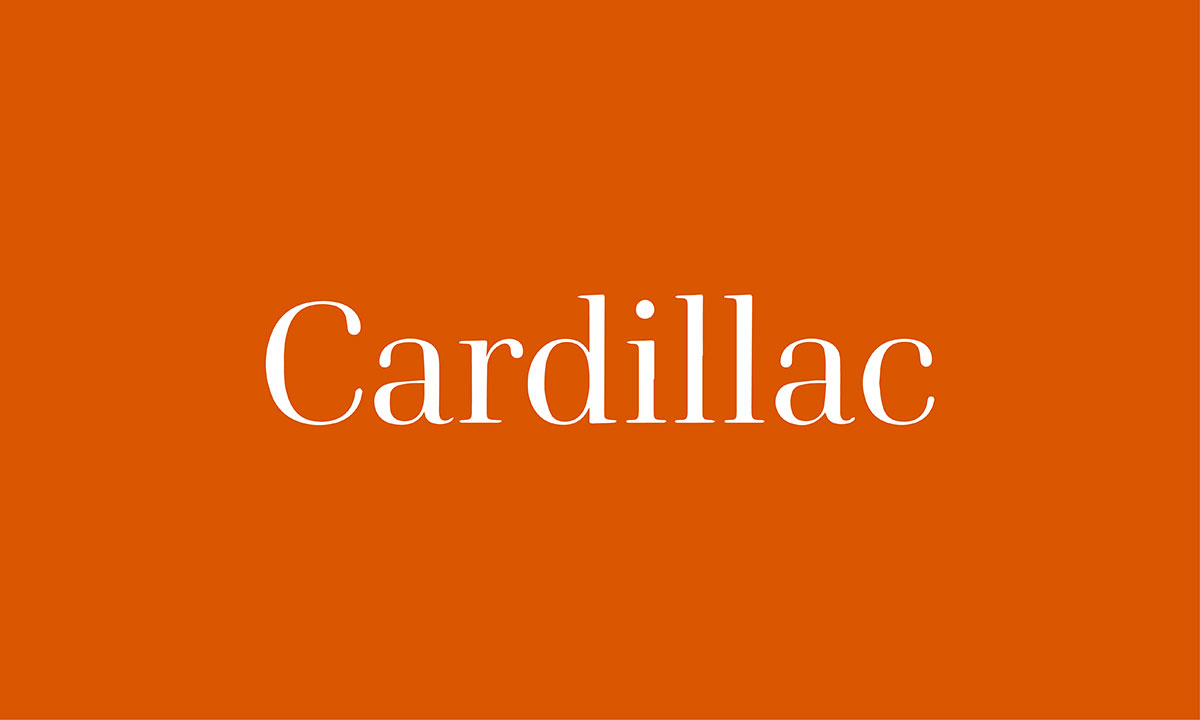 Cardillac is a new unique font family designed by of type. Perfect for use on logo design projects, displays, and modern designs. Cadillac is a modern serif font that has 14 different styles to consider. Its light font styles are perfect for publishing, brochures design, flyers design, posters design, and social media designs.
Elgraine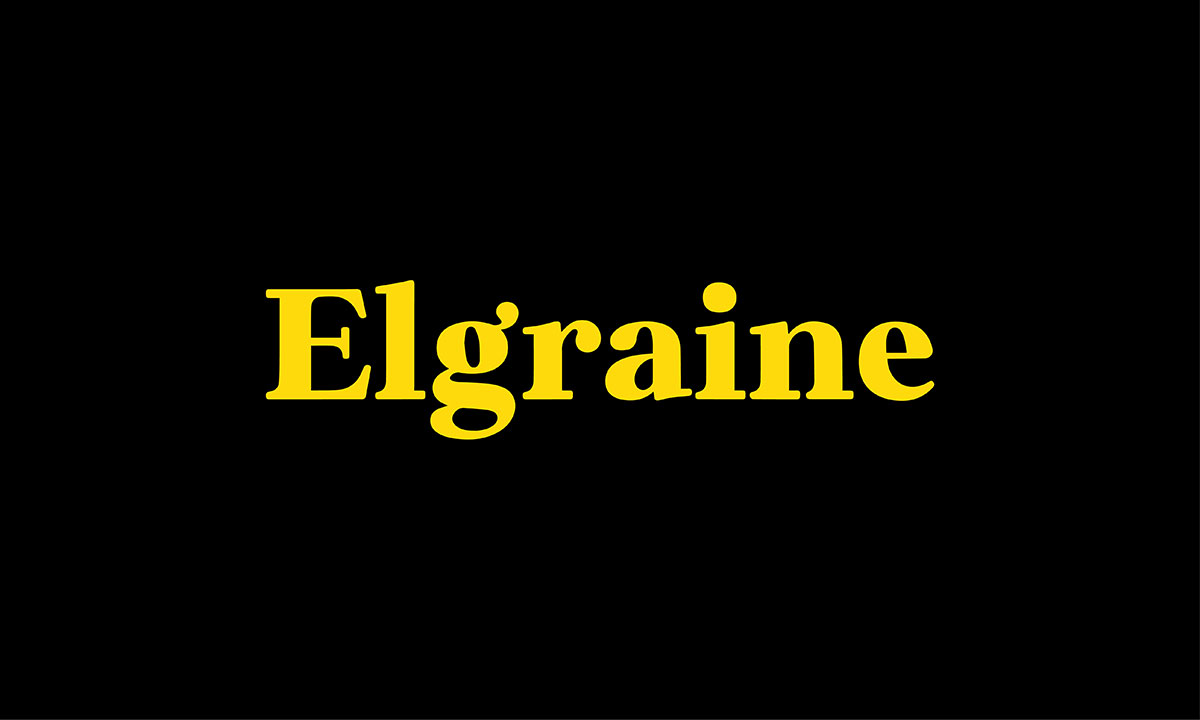 Ranging from thin to black, this typeface offers 18 different styles including its matching italics. Make those heading bold and eye-catching with Elgraine font as it comprehends the beauty of classic serif and calligraphic style. Its light strokes are good for long paragraphs and magazine typography. You can choose the heavy strokes for logo design, magazine cover design, book covers, etc.
Fiorina
Hands off, Fiorina is one of the best magazine typefaces that are suitable for any type of magazine. Based on modern did one style, this typeface has a variety of styles ranging from moderate contrast to super-contrasted Grande. It also supports OpenType features like digits, small caps, superscripts and subscripts, fractions, ordinals, and more.
Blacker
Blacker and Blacker pro comes with traditional serif strokes in six styles with 69 weights and was developed by zetafonts. It has two different categories which are the display version and the text version. The typeface includes high contrast, condensed, display, text, and titling strokes so you can easily choose the best option for your needs.
Best Sans Serif Logo Fonts
Unlike serif fonts, sans serif fonts don't include extra feet. They look modern, simplistic, yet perfect for any use. Sans serif has become so popular nowadays because of the rapid use of computers and smartphones. Today sans serif font is mostly chosen over other fonts for designing logos, branding, advertising design, and digital arts. For instance, Google, Facebook, Microsoft, Pinterest, Revolut, Uber, and Spotify used sans serif fonts to design their logo. Here are some examples of popular sans serif fonts for excellent logo design service.
Helvetica
Developed in 1957, this is the most used sans serif font in modern days designed and presented by Max Miedinger, and Eduard Hoffmann. It comes with an oblique rather than italic style, a common feature of almost all grotesque and neo-grotesque typefaces. Whether you have the full brand name logo or a few letters, Helvetica is always a good option for brand logos and names.
Futura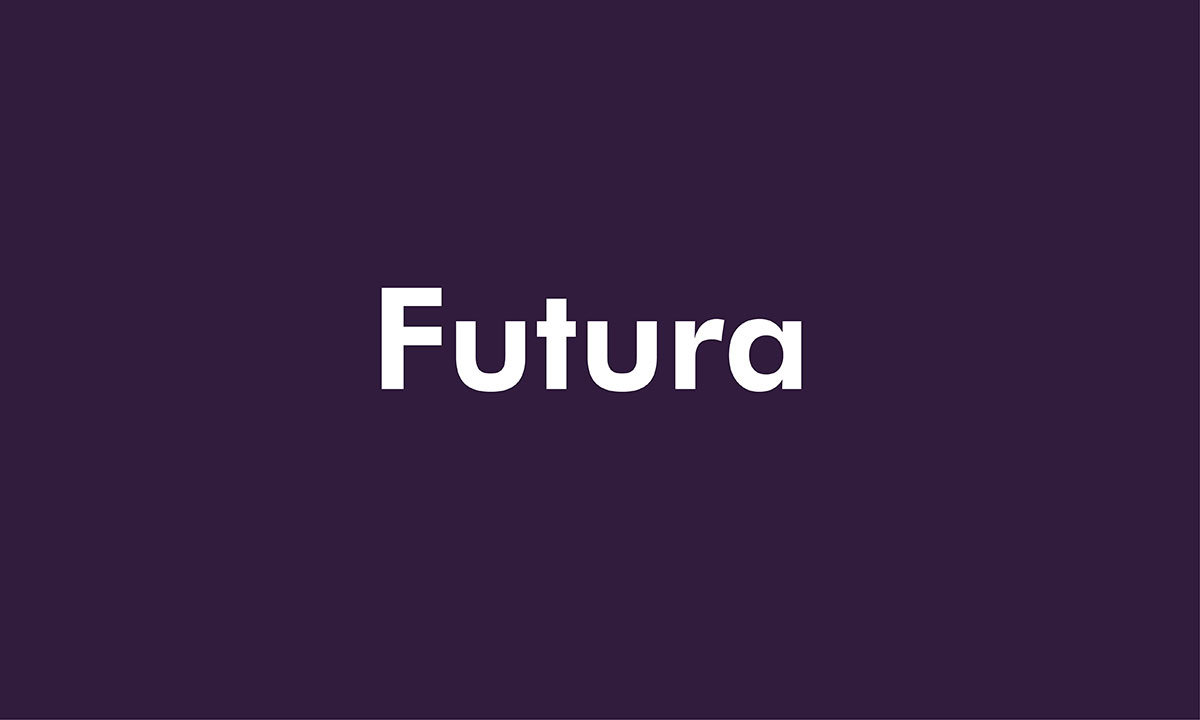 Another common sans serif font is free and has a strong typeface appearance in modern typography. Futura is a geometric sans serif which means the letters on this typeface are based on geometric shapes, especially the circle. Although it is lighter, it derives a clean, catchy result no matter where it is used.
Proxima Nova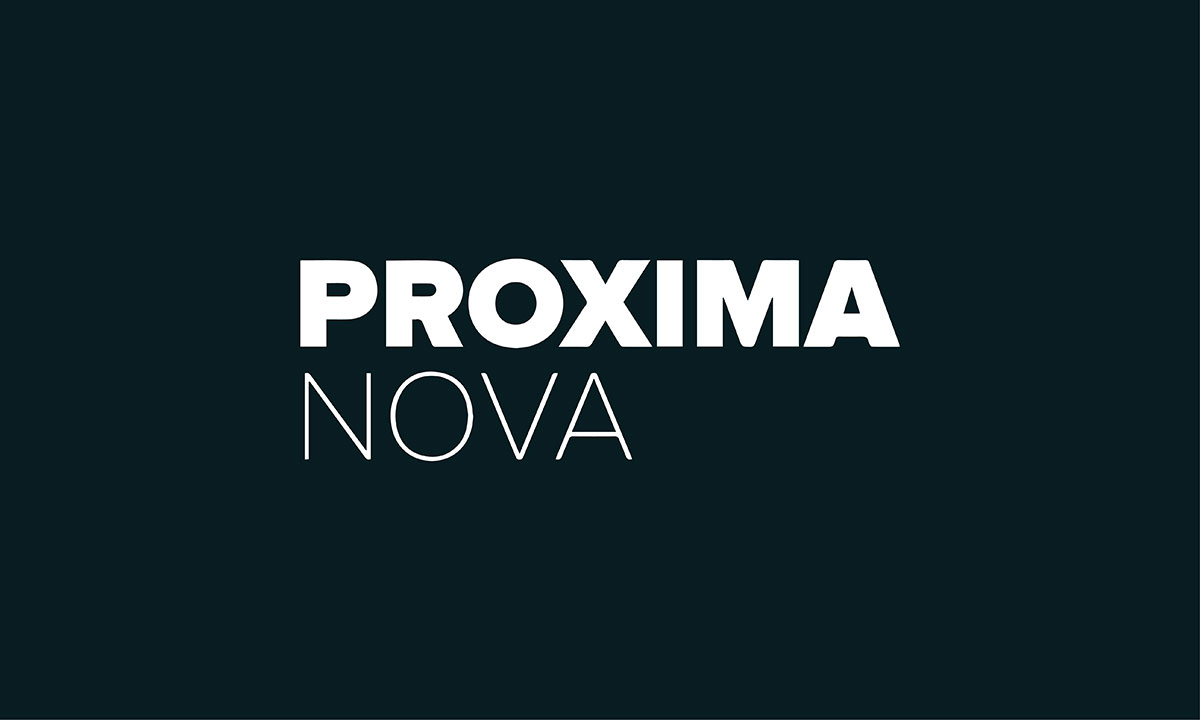 A huge font family that includes 16 fonts and 7 weights designed by Mark Simonson. It is considered the best font for web and print media designs. However, you can use its bold and heavy strokes for logo design if you want to use modern typefaces. Also, you can combine it with other fonts to make a better visual attraction with your design.
Monaco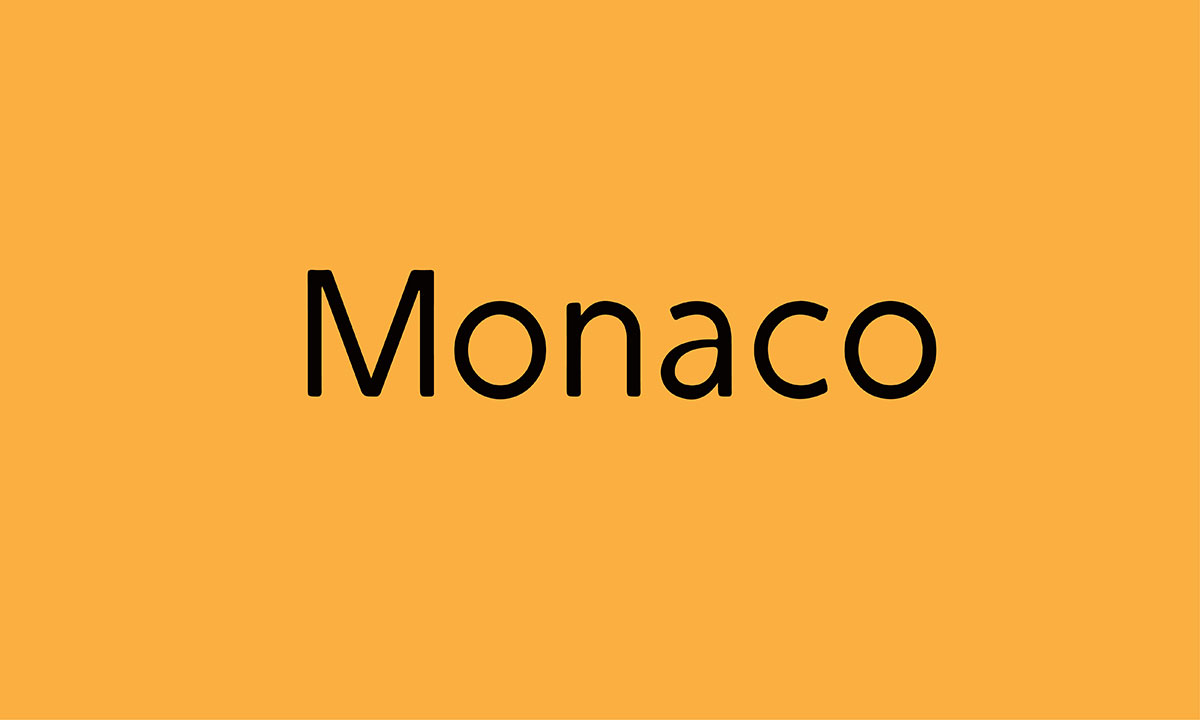 Based on the monospace theory, this distinguished typeface was designed by Susan Kare and Kris Holmes. It was originally released by Apple with its Mac operating system and was designed to be used with the Macintosh Programmer's Workshop IDE. However, it is now used in logo design, and banner design to make them distinctive and make a modern appearance.
Qualy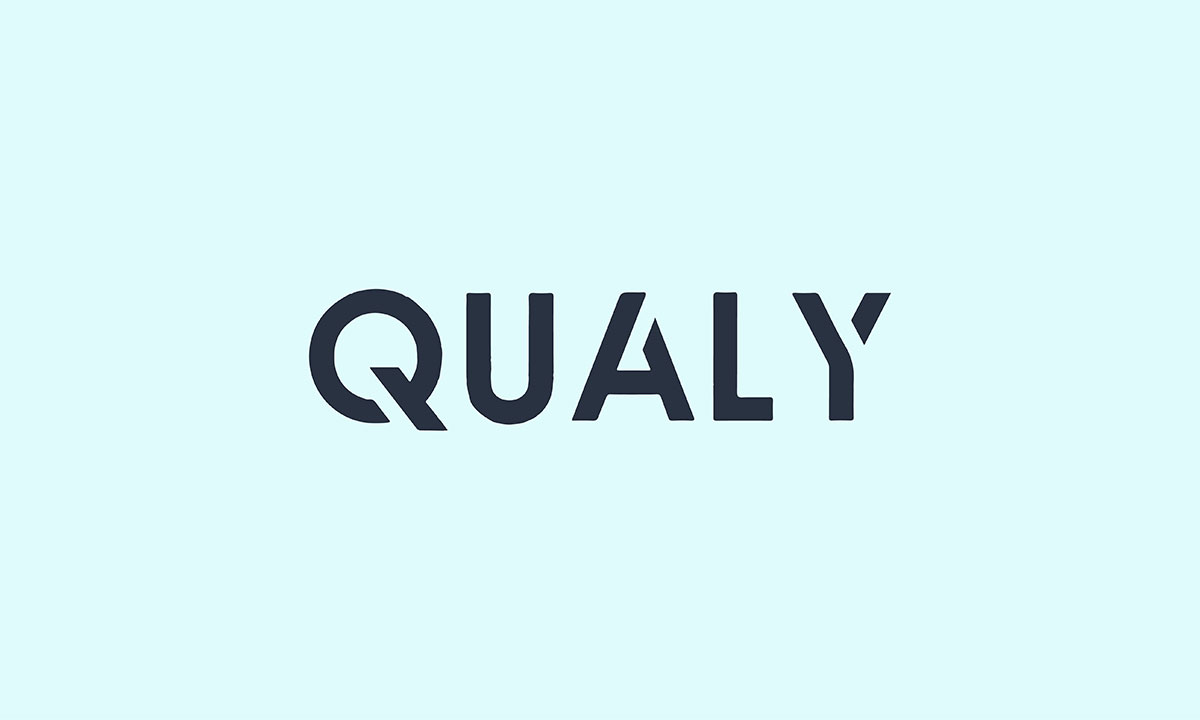 Qualy is a clean, simple, unique form of the typeface which is perfect for making an outstanding logo for your brand. If the brand theme matches the font style, it can make a great logo for the brand. The font is best for single-letter logos because each letter of this typeface has a unique appearance that can easily make a sense of the brand logo.
Code Next
Designed by front fabric, code next is a geometric typeface that includes 22 weights, 11 uprights, and 11 italics. Also, the versatile font family has 2+ variable fonts, more than 12870 glyphs, and extensive open-type features. Code next's heavy strokes are best to use for logo design and all other display materials.
Best Script Fonts for Branding
Script fonts are different from the other types of fonts because they aren't like the traditional serif and sans serif. Rather they are more likely to be aesthetic handwriting that has a general visual attraction. Therefore, they are ideal for personal branding, logo, and other personalized designs. Generally, script fonts have two main types which are formal scripts and casual scripts. Formal scripts have a more elegant, arranged, and formal look so that anyone can understand the writing easily. It is mostly used to make traditional invitations and announcements decoratively.
However, the casual scripts are designed for casual use because they look informal and appear like ordinary handwriting. Here we have included some of the best script fonts that you can consider for designing brand logos.
Cafe Tropiline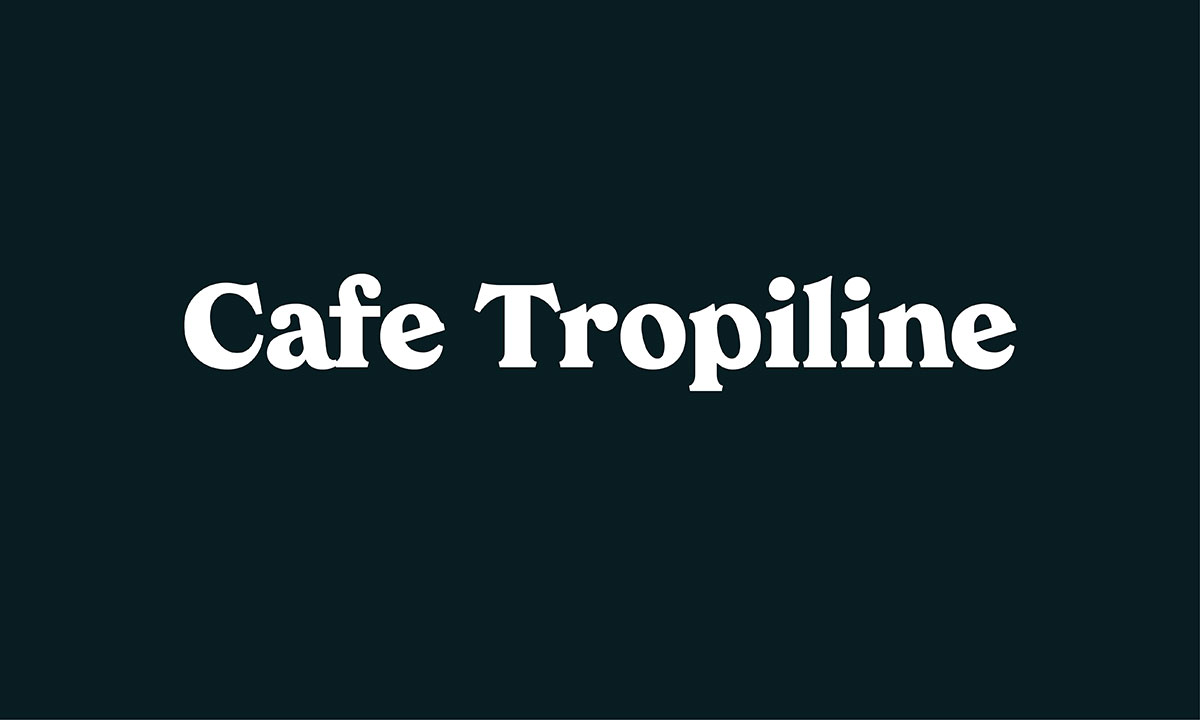 Formal script font created by Cahya Sofyan and published by Studio Sun & Co. Cafe Trop-line is one of the coolest Hawaiian fonts that seem ideal for specific brand logos and other branding materials. It can be used in magazines, book covers, and advertisements if you want to make a good first impression.
Creative Vintage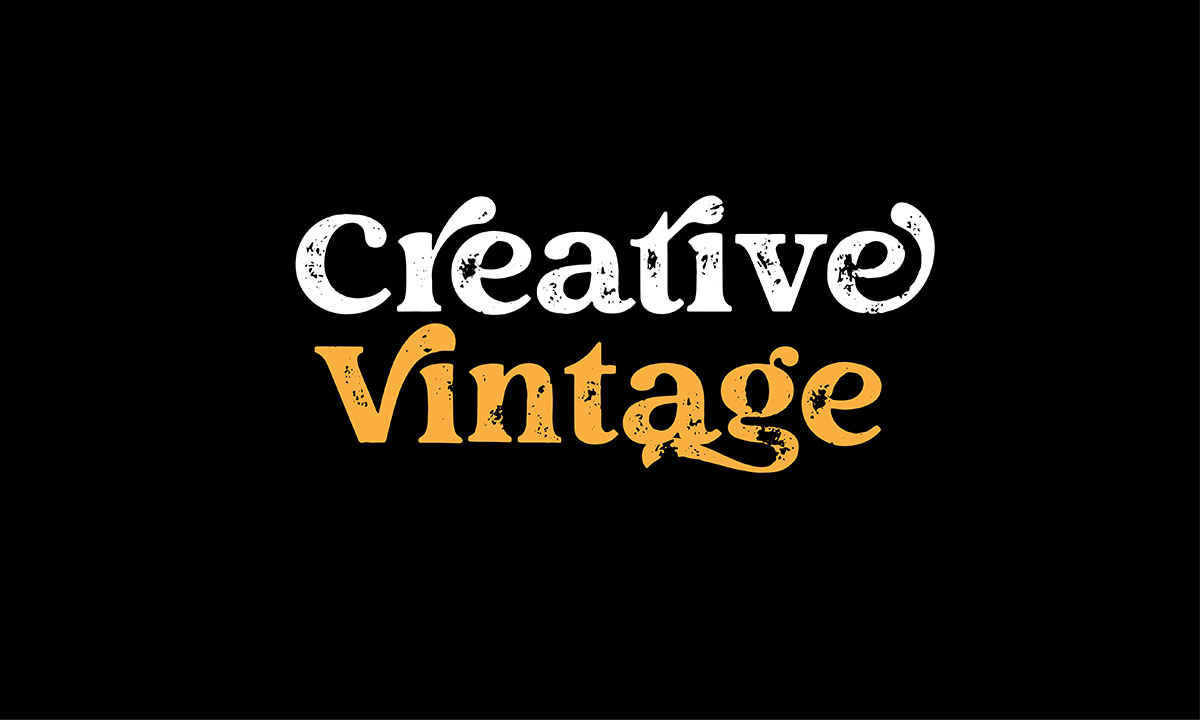 If you are a vintage lover and want to make your brand logo look vintage and retro yet modern, then this would be the best option for you. The alphabets of this modern serif typeface look extremely unique and interesting. It has two different types which are creative vintage regular and creative vintage draft.
Hope Sans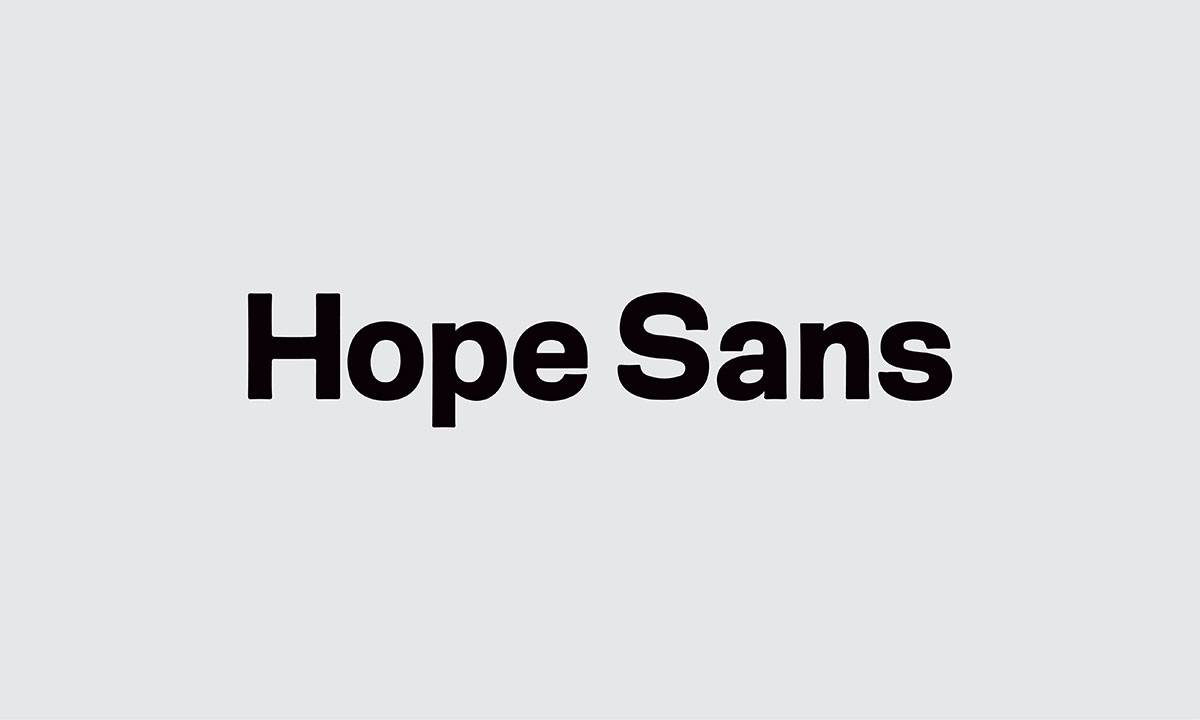 Modern sans serif typeface which is mainly a combination of sans serif and hope sans. The Hope Sans typeface is a throwback to the type styles of the 1970s which makes a vintage outlook while its sans serif form delivers a clean, minimalist visual typography for any platform.
Broadley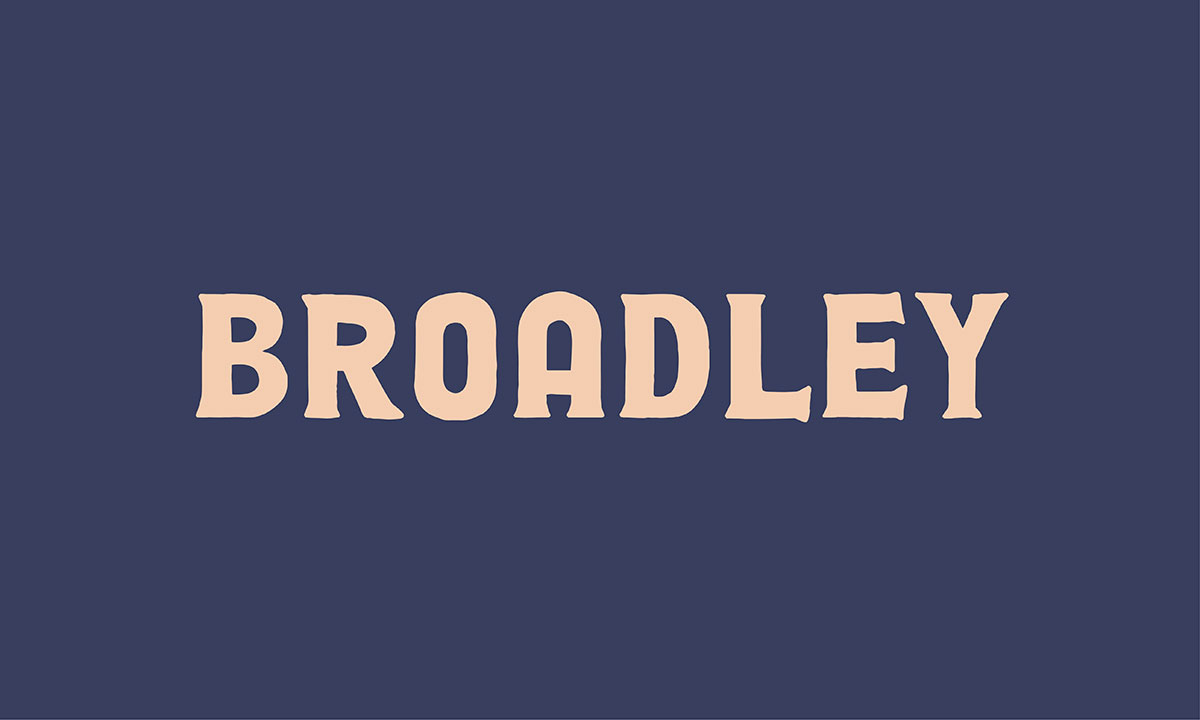 Want to make your brand logo something bold, and attractive while having a retro feeling, you may look for this typeface. The font Broadley can take your branding to another level. You can make a strong brand identity by designing your brand name with this typeface. It will also help to distinguish the brand from competitors.
Raksana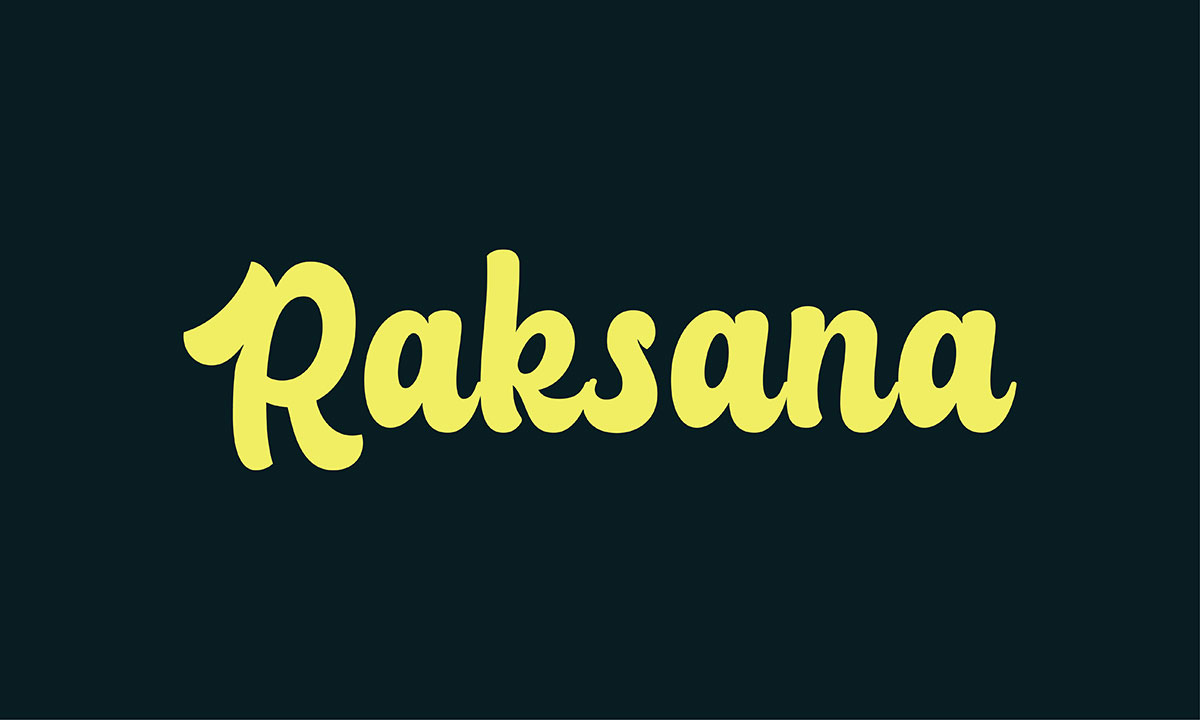 Raksana is a bold script typeface because it represents elegant handwritten alphabets in fine retro style. Ideal font for vintage brands which need a traditional or classic approach to their audience. Apart from logo design, the font provides great results when used for product packaging design. If you are going to launch a new product but can't help yourself to find the best font for the product name, you can consider Raksana.
Black Diamond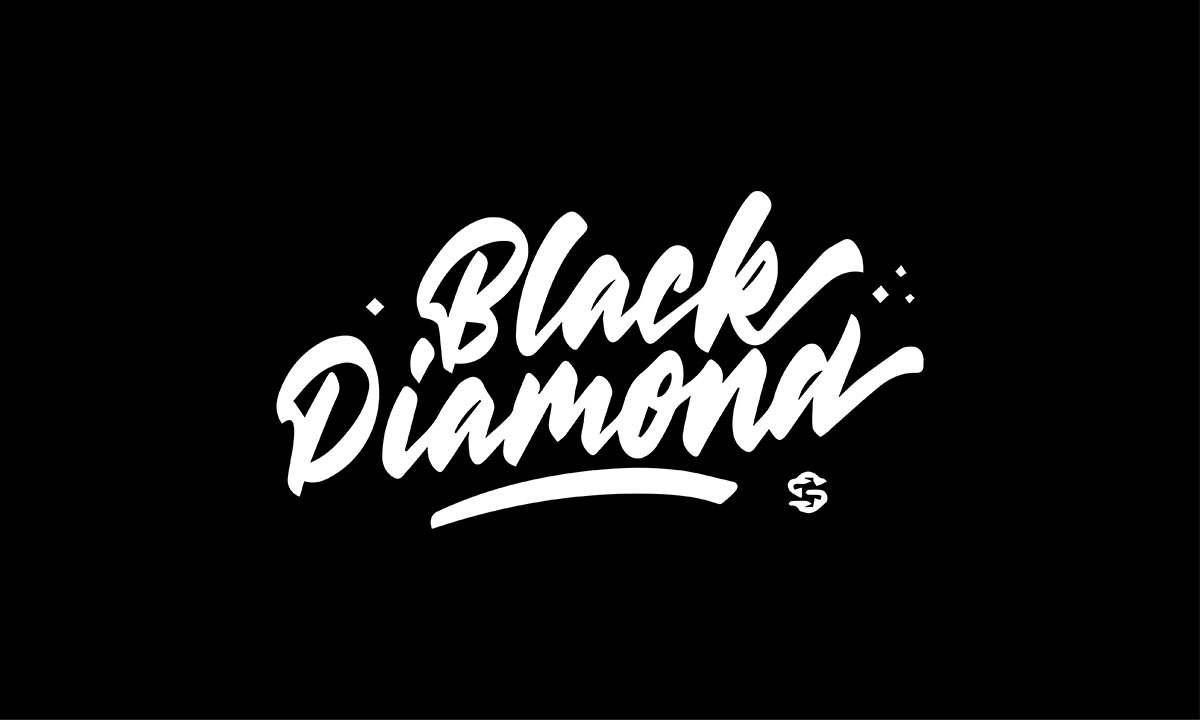 Black diamond font can be used for both formal and informal use. This handwritten font looks like it is not written but rather painted with a brush and so has a unique feel. This typeface is so bold, stylish, elegant and of course an exquisite modern look. You can use it for logo, print design, advertisements, and branding as well.
Groenly Script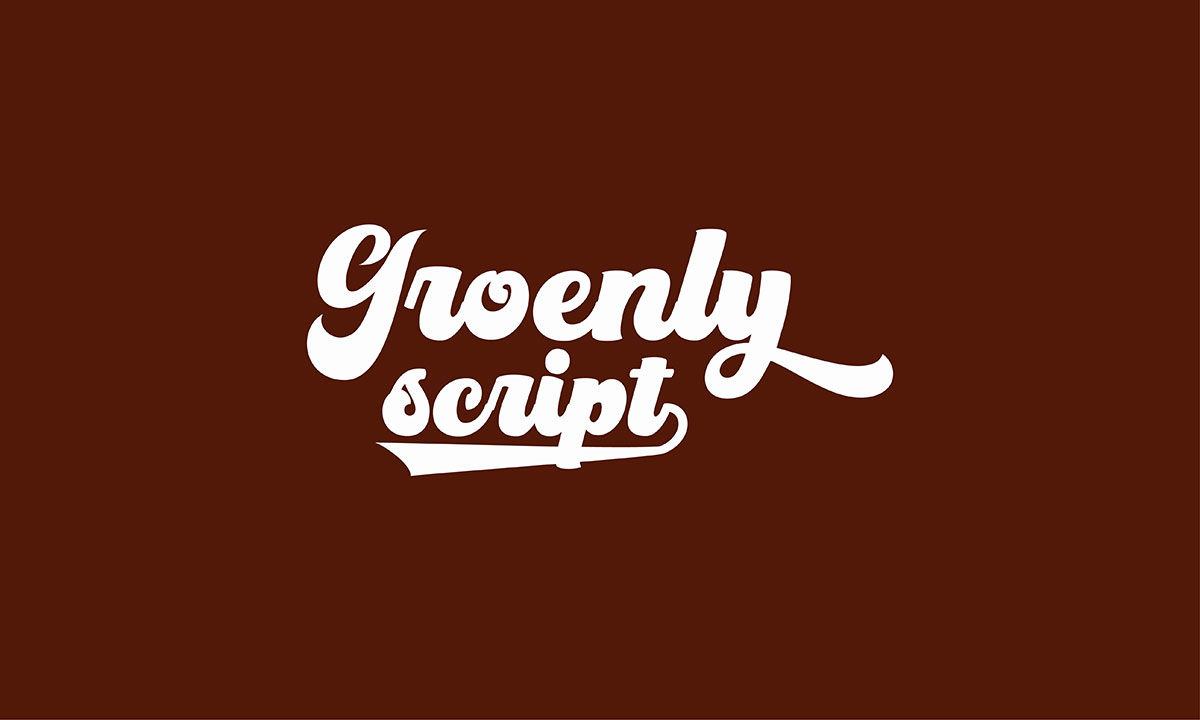 Groenly Script delivers a classic calligraphic style with a retro edge. You can also call it a cartoon font because the font style is perfect to represent cartoons and animations. It includes 2 styles that you can use to create fun designs. If you are looking for a calligraphic font style to design your logo, groenly script makes the best sense regarding this.
Modern Fonts for Logo Design
Modern graphics design and illustration make it easy to express, communicate, and spread ideas, emotions, and everything we want with design and art. From simple mood posting on social media to brand advertisement, we need a unique design for our visual content.
Thanks to modern typography design make things easier for designers and marketers. Now it is not so difficult to make highly engaging visual designs with attractive typography and graphics. Whether you are designing a logo or creating social media content, you can choose any of the modern fonts to add value to the design. Here are some modern fonts given for your help.
TT Norms Pro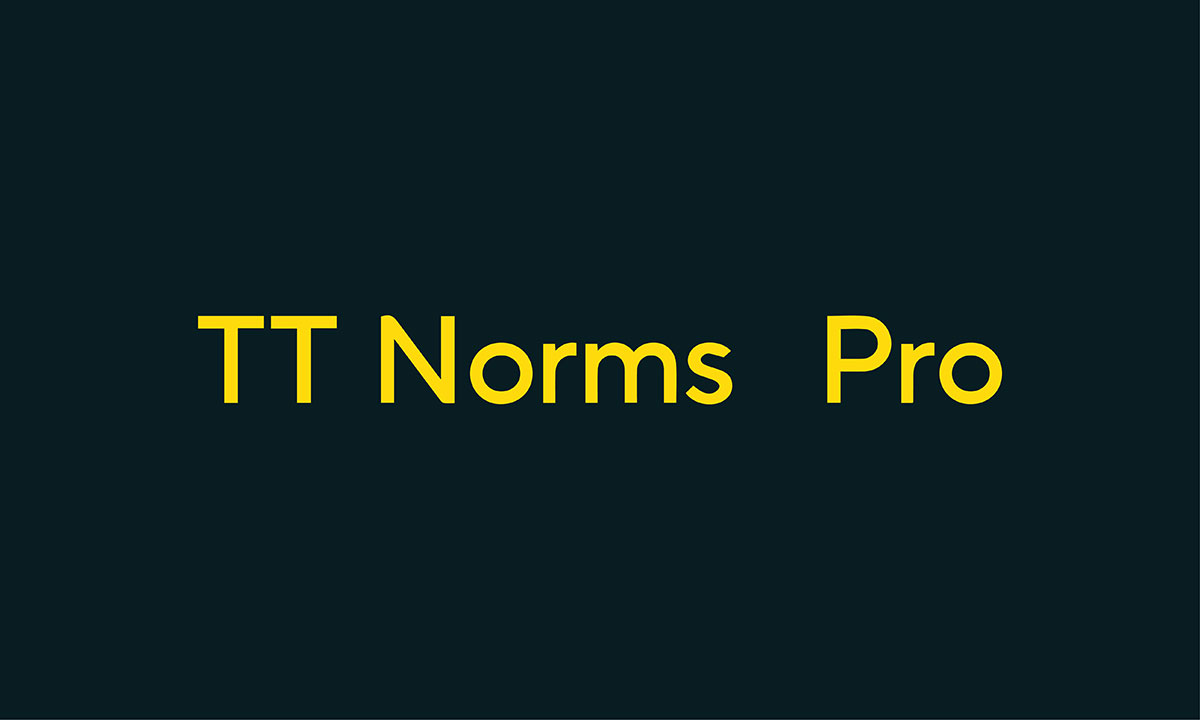 TT Norms Font is an ultra-modern and geometric sans serif font that was designed and shared in 2017. It contains 18 styles of nine weights including regular, Regular, Bold, ExtraBold, Medium, Light, ExtraLight, Thin, Black, and ExtraBlack ( each has its italics). You can use it to design any modern graphics like posters, brochure layouts, webpages, advertising, PowerPoint presentations, business invitations like postcards design, ebook covers, and so on.
FF DIN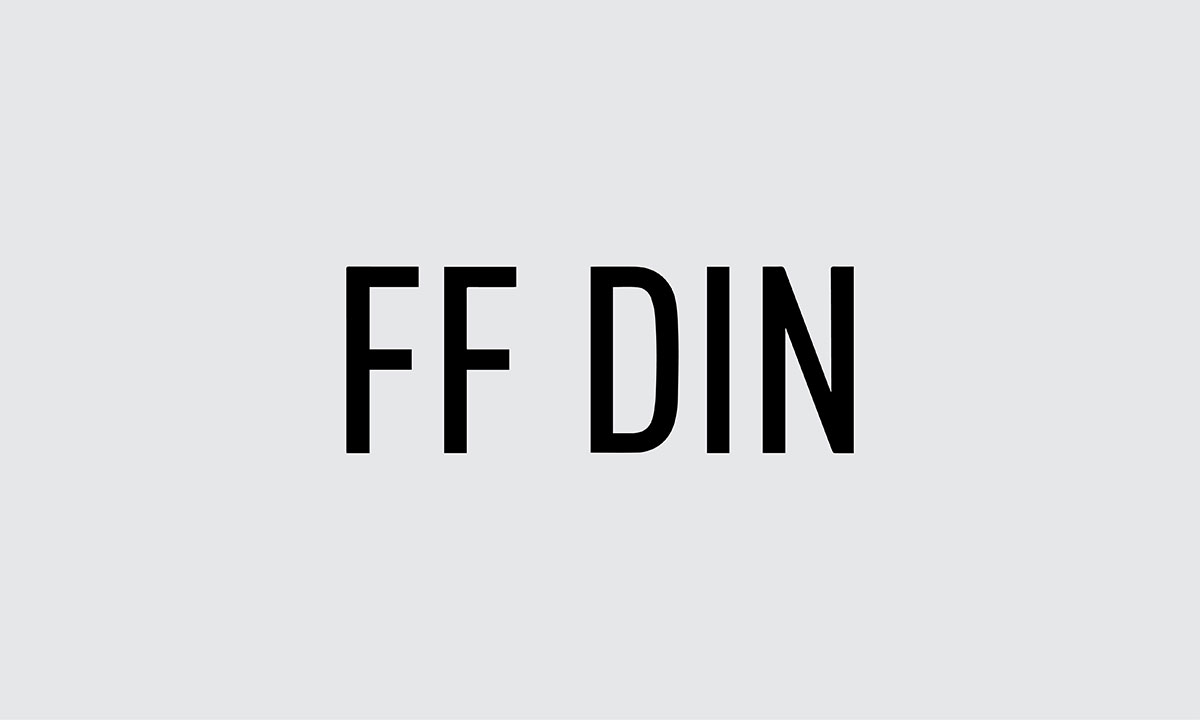 Developed in 1995, the font FF DIN is utilized for Arabic typefaces. It is a geometric-based sans serif typeface that includes 20 styles and weights from Light to Black. Best for long paragraphs and clean designs, you can use it as a great alternative for Github and it is listed inside adobe and Google fonts.
Avenir Next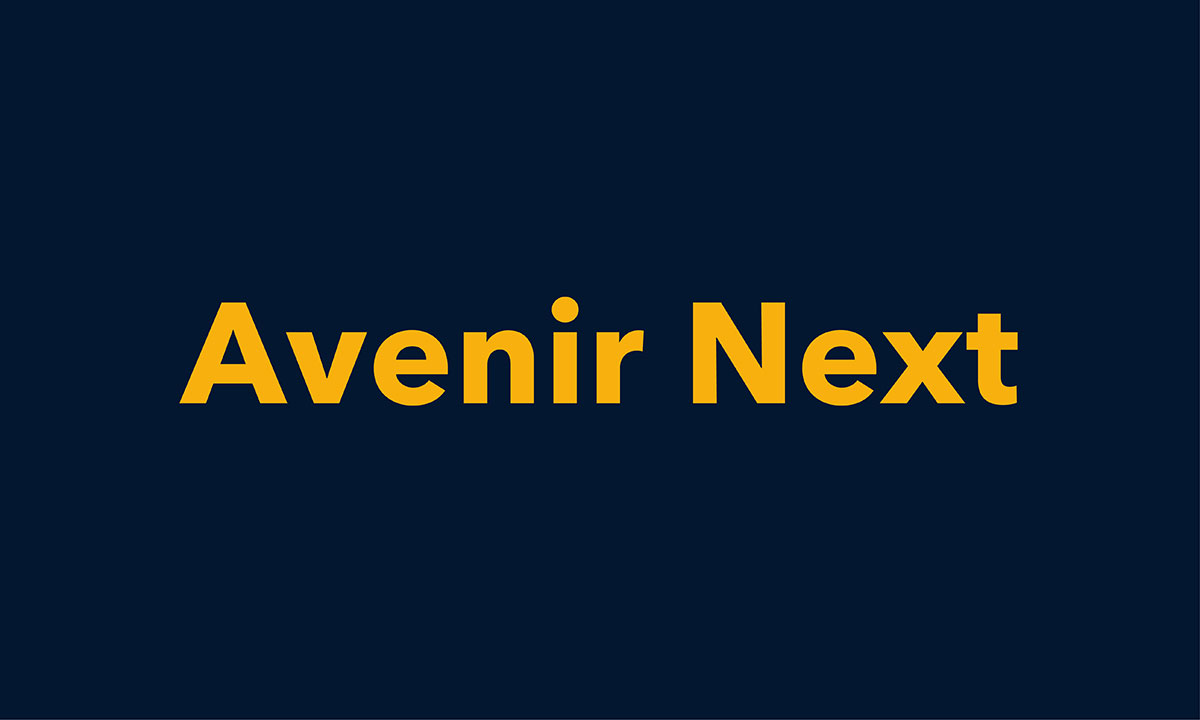 When it comes to modern typefaces, you should always consider the sans serif font family. Here is another modern sans serif typeface designed by graphic designer Adrian Frutiger. The font was developed as an alternative to Futura and is available in three weights.
Nexa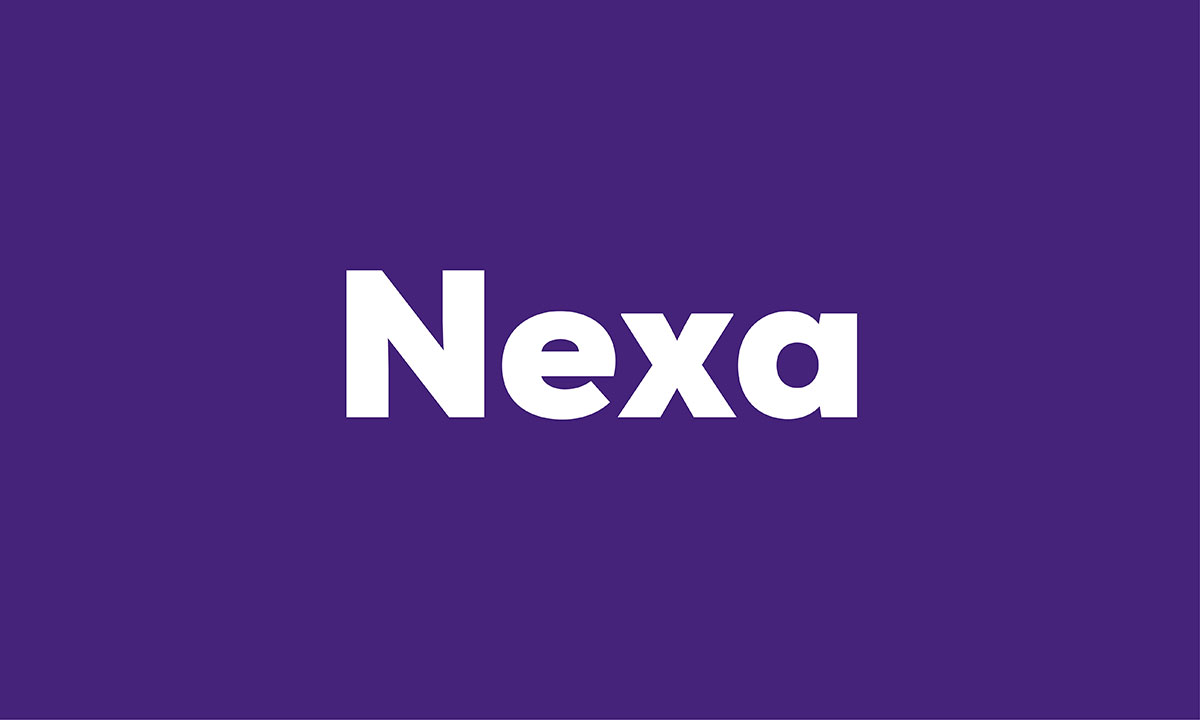 A bold geometric sans serif typeface perfect for headline and print design. Nexa Font family comes in 9 weights and 36 font styles including thin, bold, heavy, and many more. It is regarded as one of the best sans serif fonts because of its legibility and readability.
Cera Pro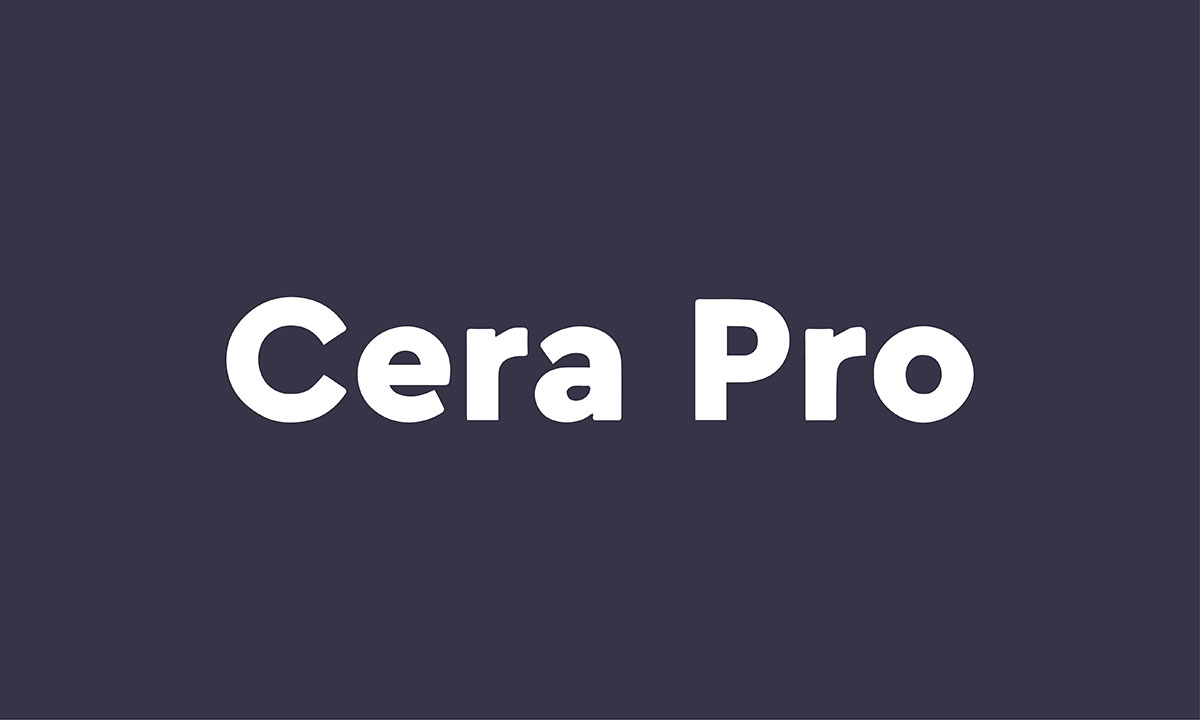 Cera Pro Font is powerful sans serif font family made to be a perfect choice for titles and headlines. This typeface was developed by Jakob Runge and published by TypeMates. The font is designed for print and on-screen use and offers a modern, unique and stylish design. It has six weights: thin, light, regular, medium, bold, and black, and all of them include a modern simplistic approach with geometric accuracy.
Mont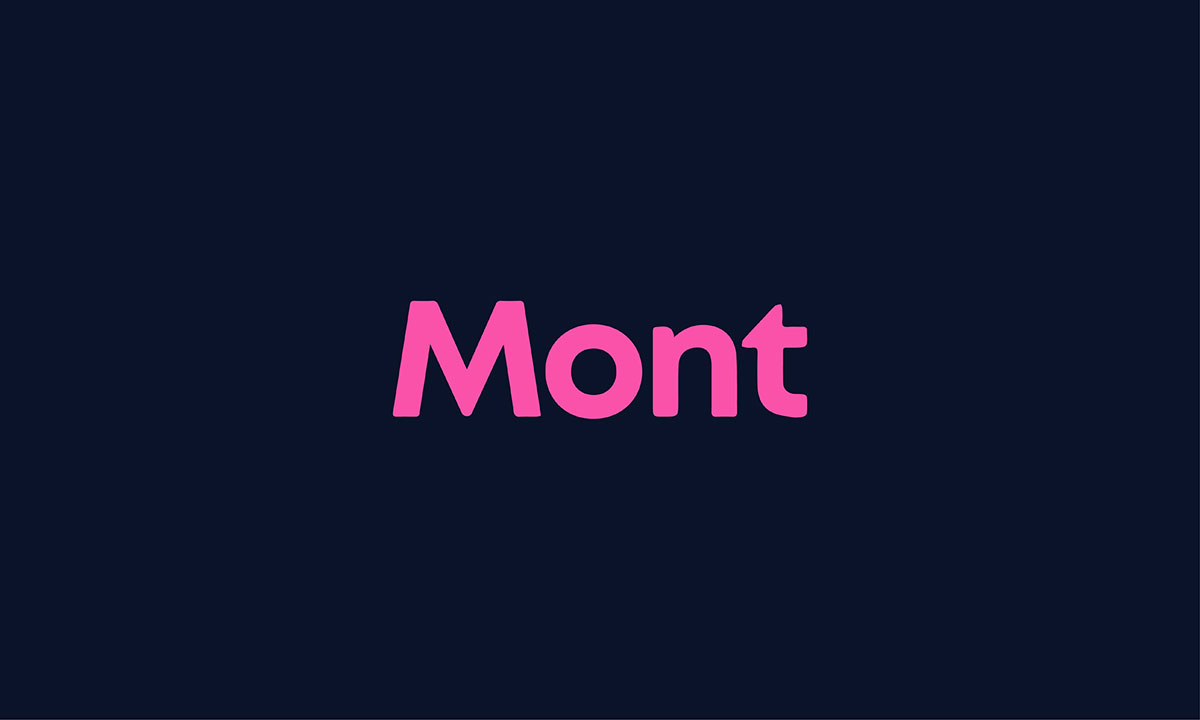 Mont is a family of 20 fonts and is a geometric sans serif with pure elegance. The font can be used to make things easy to capture, and get a first impression with its bold strokes and the light strokes are best for long text. Mont includes 10 weights ranging from Hairline to Black with matching italics. It supports extended Latin (English), Cyrillic, and Greek - more than 130 languages together.
Intro
The Intro is a bold geometric-based sans serif which includes 8 weights and can be used in Photoshop and Illustrator. What distinguishes the new Intro font from FontFabric is the strongly expressed geometric makeup and structure. The font includes super bold alphabet strokes that look extreme when used on the cover, heading, and streamlines.
Gilroy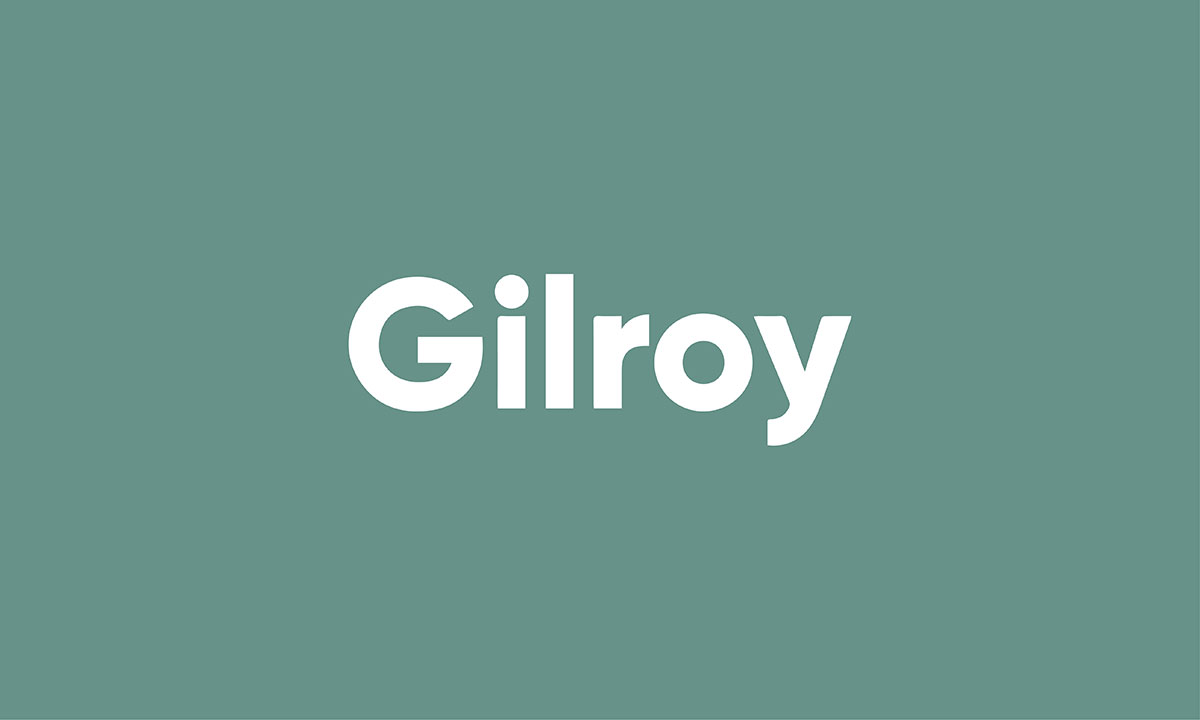 Gilroy is considered the older brother of the original Qanelas font family. If you don't like the super heavyweights of alphabets like intro and mont family, you can choose Gilroy instead. It has 20 weights, 10 uprights, and its matching italics. Each weight includes extended language support (+ Cyrillic), fractions, tabular figures, arrows, ligatures, and more.
7 Fonts for Eye Catching Social Media Graphics
Nowadays, social media has become a part of our lives. From simple communication with your friends to online business, increasing brand identity and brand recognition, social media helps us more than anything. Social media platforms help to connect with local customers and show brand offers, promotions, and content direct to the targeted audiences. If you are also considering social media for business growth, you should implement a content marketing strategy for this. Content marketing involves regular content creation, content publishing, and consistency. When creating content for social media, you should include eye-catching fonts into it. Therefore, we add some bonus font suggestions to help you organize social media content professionally.
Chunk Five
Chunkfive is a powerful extra bold font that is mainly used on display. Perfect font for making headlines, the font is reminiscent of old American Western woodcuts, broadsides, and newspaper design & headlines. It has two regular unique weights and more than 142 characters including symbols. You can use this font to make product images and display images for social media.
Intro Rust
Intro rust font family comes with 56 fonts, 6 subfamilies, and 4 textures. The font is on our list because of its versatility and excellent style that can make perfect social media content for your needs. Add this unique style font to your social media content to make them eye-popping.
Dubbo – Retro Serif Font
Retro fonts are great when it comes to engaging audiences. They are fashionable, groovy, and have a traditional look. Dubbo is a retro serif font with all the retro features to take the design to the next level. This font has the potential to make a permanent impression so you can use it for branding and social media designs.
Palmour
Palmour is a light serif font that has a cool appearance and is adjustable to any social media design or print. If you are looking for a light font to make simplistic designs for social media, Palmour can be a good option. Although it is light, it has a classy look that makes it fit any design.
FF Blur
FF Blur is a unique and fun font to make social media banners more captivating. It has 6 styles which are FF blur light, medium, bold, std light, std medium, and std bold and each of them looks beautiful. Use this font on social media banners, exclusive content, advertisements, brand brochures, and catalogs design to get the best result.
Extra Light Serif Font
Extra light serif fonts are collections of fonts that are extremely light yet gorgeous enough to use in your need. Some people like thin and light strokes in texts rather than heavy and bold. For instance, you can see some extra light serif fonts such as Tanger serif, FF Holmen, Rayuela, Arepo, Roemisch, etc. These are perfect to implement not only in visual designs but also in logo design and branding.
What is the Best Font to Choose for A Logo?
If you are looking for the best logo font to use, you will find a list of fonts from which you need to choose the best one for your purpose. Choosing the right font for your logo is crucial for your visual branding. You have to consider a lot of things. Whether you are choosing a wordmark, or letter mark logo or you want to make it an abstract type, you must decide on a specific font to approach your overall branding.
Don't have an idea where to start? You can get a list of logo fonts suggestions in the article above. According to use, here are the most popular fonts frequently used for business logos,
Rosales

Proxima Nova

Qualy

Aquire

Chicago makers

Bodoni

Futura

Nixmat

Hope sans

Broadley
Why is Choosing the Right Font Important?
The font is an essential element of graphics design and visual art. No matter what you are designing, if it includes some texts, you need to think about fonts. Fonts can make a simple design into a gorgeous one. Artistic fonts can easily grab attention and turn emotion to make a purchase or click. However, you can't choose any font and use it in your designs. Especially in online marketing and advertising, choosing a random font to accomplish the design won't give you the desired result.
For social media, you need to choose bold, heavy strokes to make it interactive. There are different kinds of fonts to use for different purposes such as magazine font, logo font, retro font, vintage font, fashion business logo font, and so on. Here the main goal is to help people find the right font and leverage their potential. Using the wrong typeface on your design can result in low impression and engagement. Therefore, it is so important to choose the right font for your design.
How Do You Choose the Right Font for Your Design?
Are you an eCommerce or a brick-and-mortar business? If you have a personal brand name, you should consider a beautiful typeface to illustrate your brand name professionally. A stable typeface helps to make the brand familiar to the audience and customers.
You can approach anywhere with your brand typeface which will also strengthen your branding. This is why you should include a strong, relevant typeface in your design. Some people are often confused when choosing a font for personal branding because there are so many options available. In this case, following the instructions below can help you choose the right font for your purpose.
Get Some Basics of Typeface to Kickstart
If you are on the verge of selecting a typeface for your logo, invitation, or any other print design but can't help yourself to decide which one to choose. You can learn some basics of typography regarding this. It will help you get the differences between four main types of typefaces which are,
Serif

Sans Serif

Script

Display
You can find so many subcategories in the study, different weights and textures of fonts, and so many popular fonts since the internet are the home of all free and paid fonts. Do your research, the more you will go the better you can understand the font theory.
Take Inspirations
Taking inspiration from similar brands, big fishes and competitors can help you a lot in this regard. For instance, if you are a tech brand, you can see what font other brands are using. You can follow them or choose slightly similar but other family fonts for yours.
Know The Purpose of Use
Consider where you are going to use the typeface. Is it for a logo or social media advert, business brochures, whatever, you should decide on a font based on the use. It is because you need to choose bold heavy strokes for social media. For invitations and formal letters, you can choose script font for headlines and light sans serif for the body. In addition, you should pay extra attention when choosing a logo typeface. To get the best result, you can discuss with designers to find the right typeface for your need.
Relevancy
The font style should go on with your brand niche and the entire design. If you are making a product banner for social media or a website, the font should be relevant to the product type. For example, think it is gaming equipment you are selling, then you should implement a font that could give a gaming vibe to persuade audiences. If you maintain relevance, the success rate will be higher for the design.
Legibility
It's not that you only go for style when selecting font but you should also take care of your legibility. No one will look at your design if it is not readable. Especially when using script fonts, you need to make sure that brand names and other texts can be easily read from a minimum distance. Font legibility is no-nonsense as it can make or break success.
Versatile and Timeless
Finally, choose a font that includes a versatile font family so that you can take advantage of utilizing various font styles in that family. Also, make sure that the font is timeless meaning that its acceptance will not deteriorate over time.
Endnote
Hope the discussion and suggestions will help you to find the right font to stand out in the market. If you are a starter, you may need help choosing the right logo type and brand colors for our brand. If yes, then you can read our blog covering these topics such as "Role of typography in logo design" "What kind of logo is most suitable for your business" and "How do you choose the right brand colors?" You will get to know a lot of required things from these articles. Happy reading!