How to Become A Graphic Designer?
We are living in the world of online where we do most of our daily activities online. it becomes a part of our daily life and we can't go without it. Online offers huge possibilities to work as a freelance worker by staying in your living room. Think about the e-commerce business, it is a simple contrast to get the topic we are going to discuss. The eCommerce business allows us to buy anything we want while staying in our homes. That is the actual point but what do you think, is building an e-commerce business so easy?
However, behind an e-commerce business, you will find a lot of people directly involved. In this way, online creating us huge employment opportunities. Photo editing and graphic design are popular sectors you must be heard about. It is not necessary to describe here the value of a professional graphic designer or editing expert. Because it is beyond saying, every graphical content we see both offline and online is a creation of an expert graphic designer. If you are familiar with graphic design techniques, then you have scop to get hired by global clients and get orders through them. There are millions of people online offering paid services to people who need graphic design services for different purposes. In this article, we are going to disclose some of the important design and editing skills that you need to acquire to get hired online.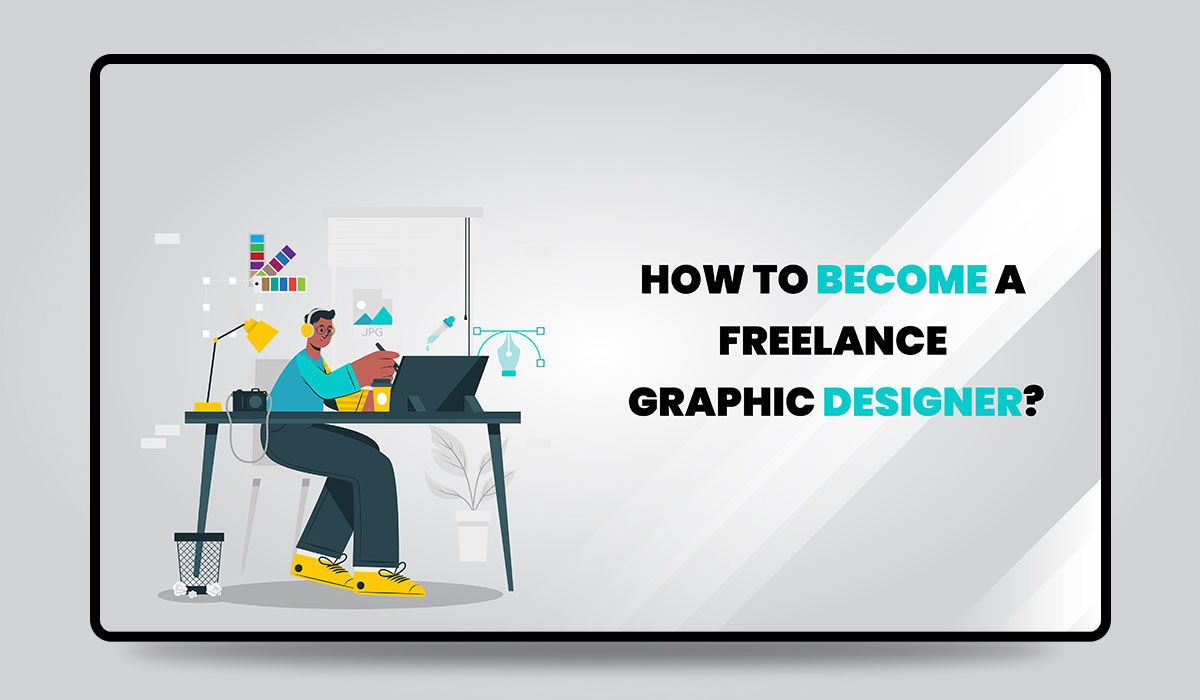 Introducing Popular Online Marketplaces
So, we are here to know about online marketplaces and how we can get chances to work on them. There are so many popular online marketplaces where you would get chances to serve as a designer but you should have the skills and experience to provide good services. otherwise, you wouldn't promote and would be accused. So, be careful before deciding to join the wide online marketplace as a service sharer. However, as a design expert, you have high opportunities to join any of the online freelance working platforms given here below,
Freelancer.com

Fiverr

Upwork

99designs

Toptal

Behance

Guru

PeoplePerHour

Dribble

Startupers

Gigster

Folyo

Creative Market

And so, on
On these platforms, you can join as a freelancer and provide services that you are fairly expert at. Not only for design but also for other prospective skills like web design & development, digital marketing, content writing, and others. We would like to give you a little bit more information that there are some platforms where you can sell your designs to customers who are looking for something like this. you may have known about them like Shutterstock, and Adobe Stock. On these platforms, you can publish designs like business cards, brochures, flyers, and similar designs. When potential customers will see your design and like to have it, they will constantly decide to buy the design.

Services | All Kinds of Content Creation Services Company
What Skills Do You Need to Work in the Online Marketplaces?
Well, we are the main point of our discussion. Here we will introduce you to some initial graphic design and editing skills that must have to become a freelance graphic designer. Having expertise in those skills will make the way easy to get hired by global clients and make money as well. Here is a close shot of different design skills names and the instruction that you can follow to acquire them on your own.
Photoshop Basics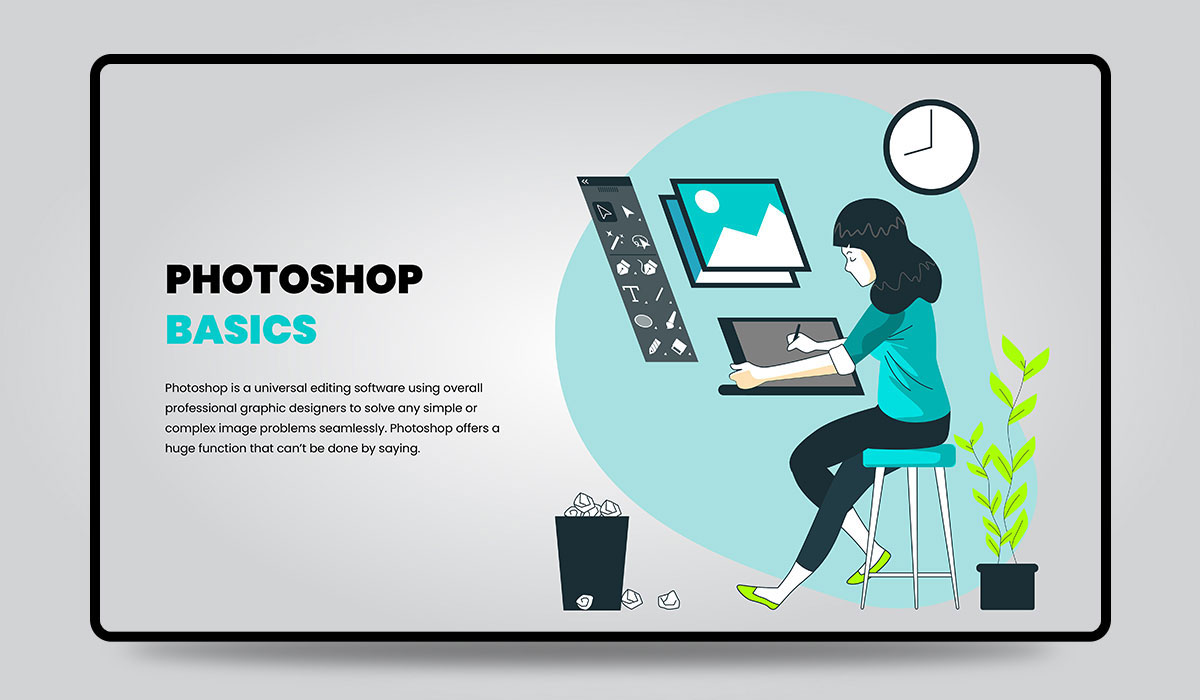 Photoshop is a universal photo editing software using overall professional graphic designers to solve any simple or complex image problems seamlessly. Photoshop offers a huge function that can't be done by saying. Even if you want to master Photoshop, it will take years of continuous practice, patience, and determination. If you wish to become a freelance graphic designer, then you can start with the basic learning of photoshop. It is because most of the people who are looking for professional designers online prefer to have services like background removal and adding a white background in an image, color correction, photo retouching, adding a special effect, etc.
With Photoshop, you can do all of these on a quick basis. Photoshop has a wide range of tools to take part in any image editing program like them. For instance, you might hear about the clipping path service which is one of the most demandable photo editing services online. The clipping path refers to the process of removing the background from images and adding white or any other one to that. It is something that e-commerce retailers find most essential for their business.
Illustration and Vector Art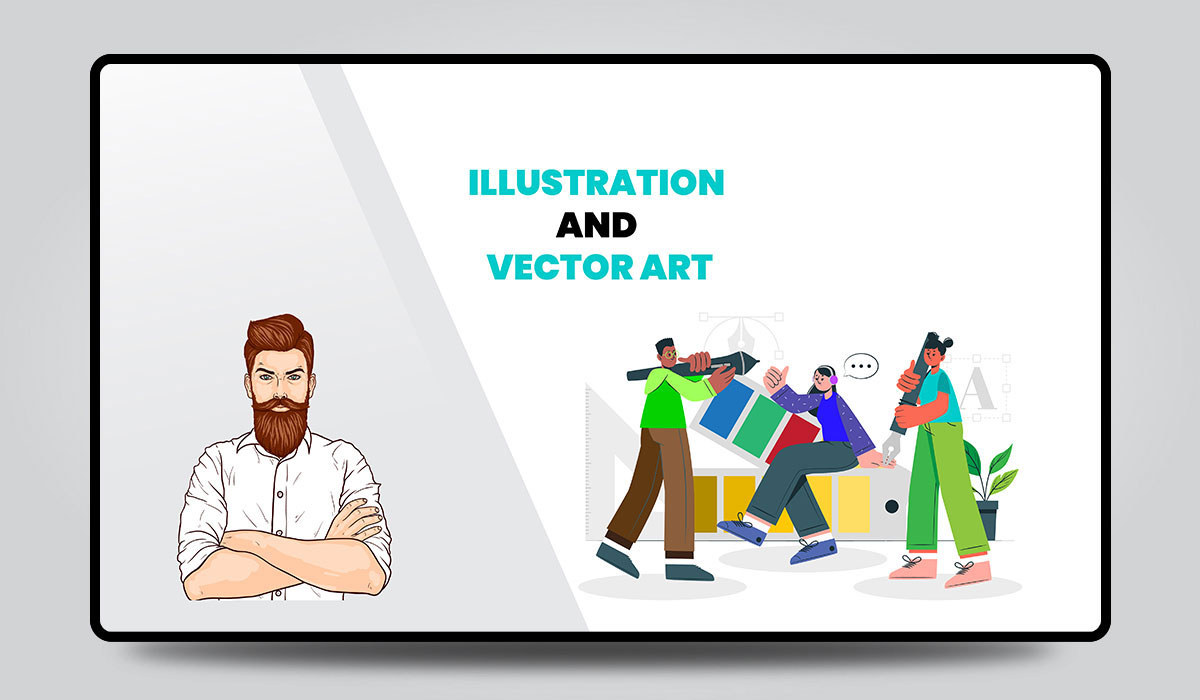 Not all projects you can do with photoshop basics as illustration and vector art is one of the most popular graphical aspects at present. We know a vector image is the opposite of a raster image. When Photoshop lets you solve any raster image problems precisely, adobe illustrator is another software that is used to perform illustration and vector artwork. Simply vector artwork is that in which you can zoom in as much as you want. Generally, when we zoom in on a raster image so much, it would crack as raster images are pixel-based. On the other hand, vector images are determined with mathematical formulas and they are more versatile, flexible, and easy to use than raster graphics. This is why vector arts are getting high priority to make all graphical content. So, you should have good skills in vector artwork. There are 50/50 chances to get vector art orders from clients when you are in the online marketplace. However, adobe illustrator is the best program to learn and practice vector art and to get hired easily.
Branding and Advertising Design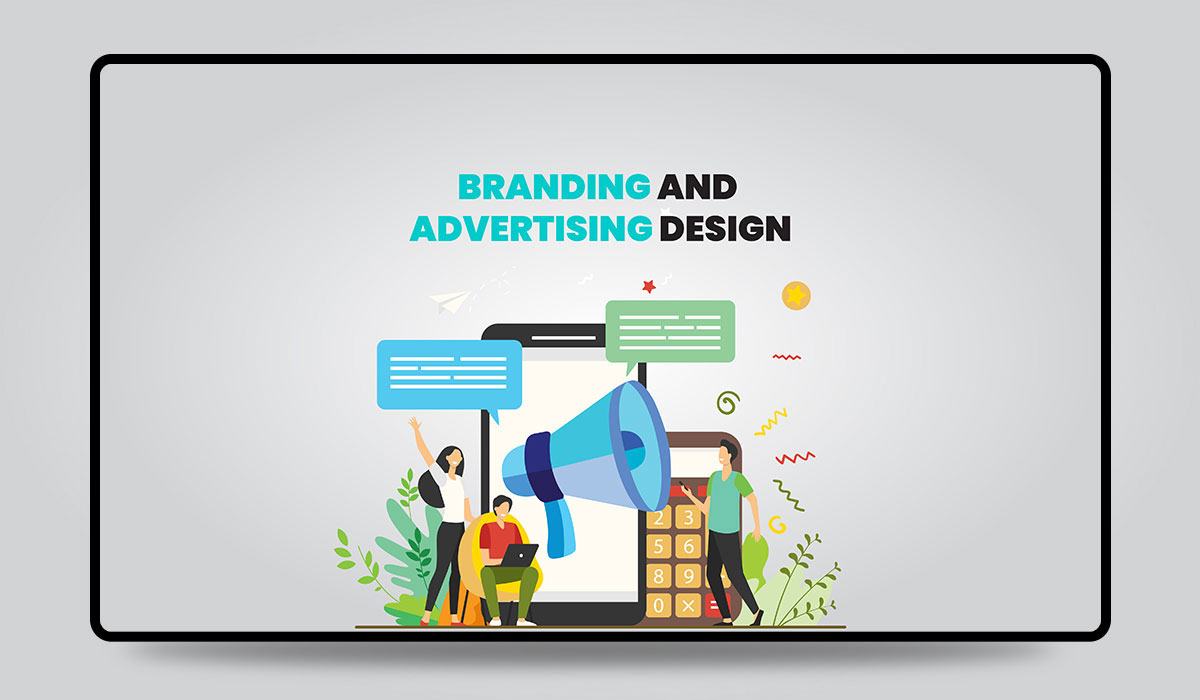 When you are skilled enough to fix image problems with photoshop and also to perfect vector art with illustrators. It's time to get into some complex tasks like branding design and advertising design. branding and advertising design are other most required online freelance services. New brands are being created every day online. People are joining online platforms with various goals. from online e-commerce businesses to creating awareness for an offline brand, they highly rely on designers to create particular brand logos, business cards, brochures, product catalogs design, web banner designs for advertisement, and so on. So, you have to be familiar with all these design operations. If you do so, there is nothing to stop your journey as a successful graphic designer.
Typography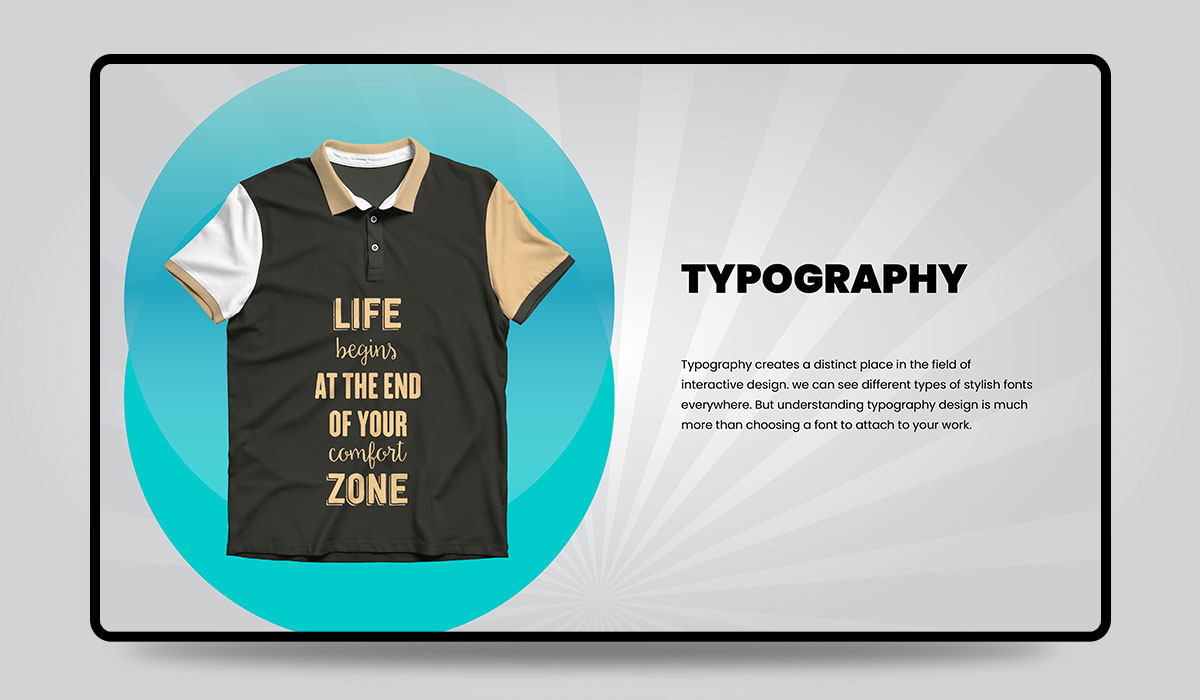 Typography creates a distinct place in the field of interactive design. we can see different types of stylish fonts everywhere. But understanding typography design is much more than choosing a font to attach to your work. No matter what you are designing, a logo, advertising, branding whatever, you need to include typography to create the best sense of the design. to understand the relevant typography, you should have an aesthetic mind to choose a better typeface and font.
Creativity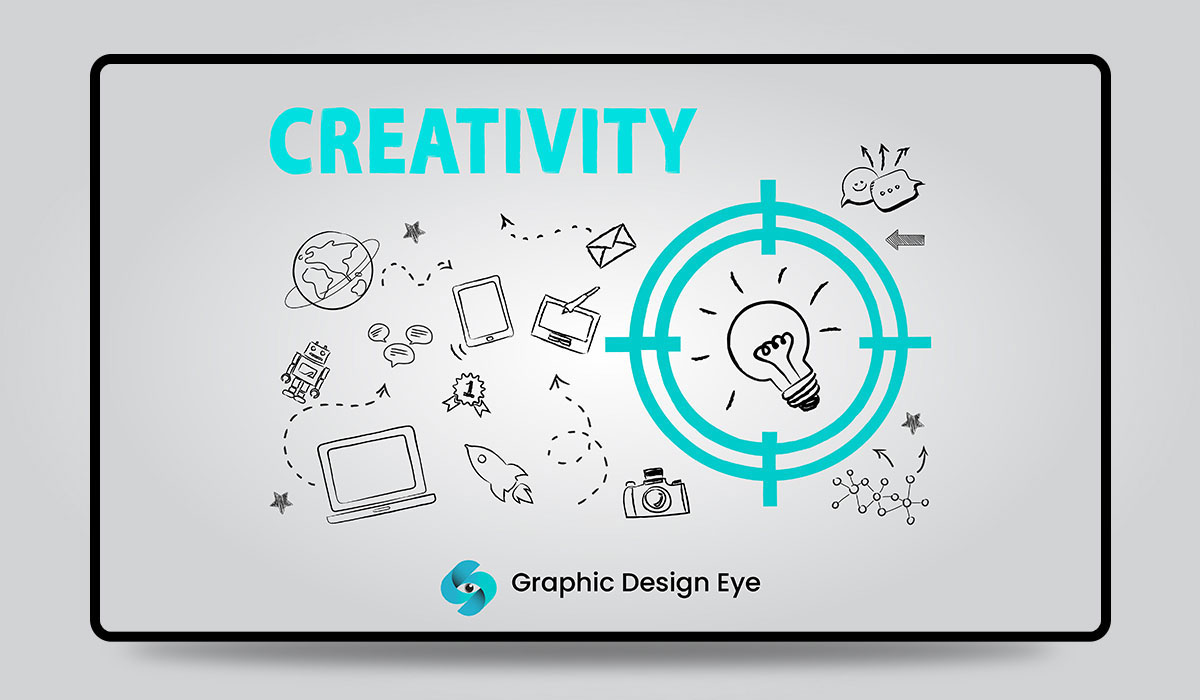 Creativity is a term that is highly required in the graphic design sector. You may have come with great skills, and a good hand on all design programs. But, if you don't have a creative mind to image cut out newer and newer concepts for design, you won't go so far. So, as a graphic designer, you have to be creative and think creatively. collect as much experience as you can. Keep yourself up to date with trendy design concepts, and join graphic designer's contests held in different online places. Moreover, try to gather concepts from both online, offline, and everything in your surroundings.
Communication Skill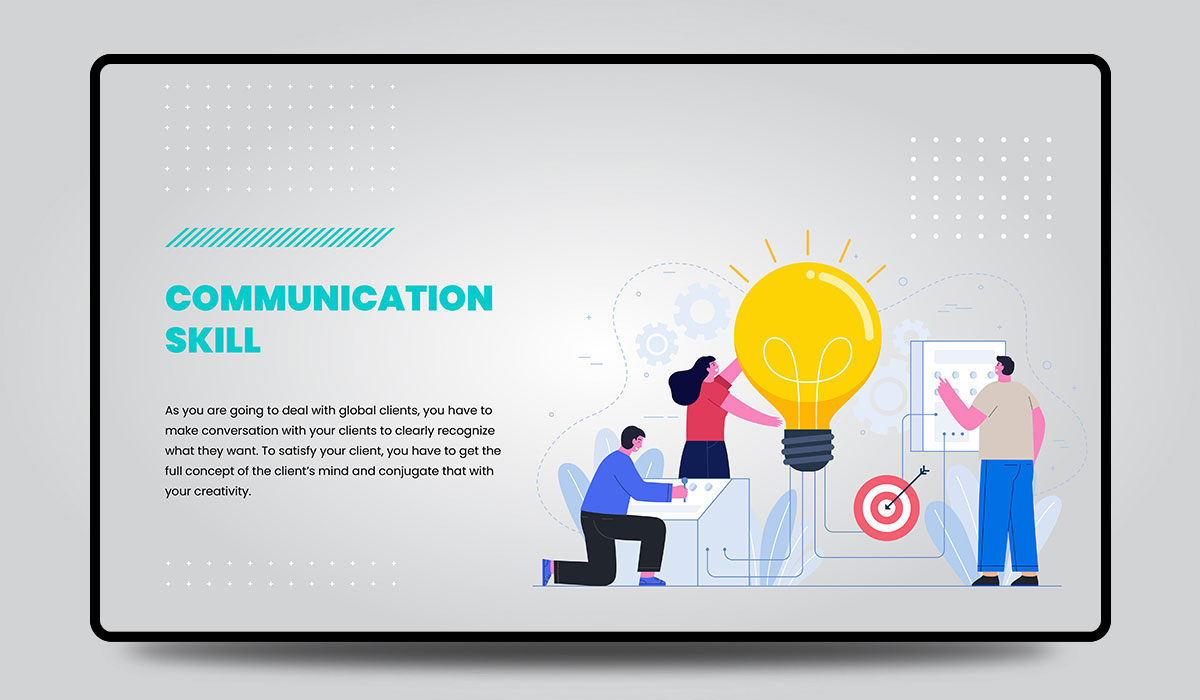 As you are going to deal with global clients, you have to make conversation with your clients to recognize what they want. To satisfy your client, you have to get the full concept of the client's mind and conjugate that with your creativity. Properly understanding your client's needs and showing that in your work is the way to be successful as a freelance graphic designer. So, you should have good communication skills if you want to have a good place in the online marketplace.
That's Not All
We have mentioned only such important skills that you need to acquire to participate in the freelancer race. But online, there is no end to work and, therefore There is no end to learning. Once you start the journey, just keep going ahead. If you are able, then try to learn and do web development, UI/UX design, and video editing as they are also huge demandable. Finally, whatever you are good at, make yourself confident, try to have good communication, and start work as a freelancer. The rest will be decided by the dedication you have made.