Typography has a unique role in graphic design
Typography has a unique role and essential presence in visual design. We see typography everywhere we go, from mobile phones, and desktop screens to offline banners, posters, book covers design, and product packages, we see typography. The practice that involves selecting typefaces, point sizes, line lengths, line-spacing, and letter-spacing, and adjusting the space between pairs of letters is called typography design. On the contrary, typography in graphic design seems to be made for each other. Graphic design goes to visual design such as logo, branding design, print design, etc. where typography is required. Without typography, visual design cannot be properly expressed. It complements the design. Therefore, a prominent design sector has been created by typography designers who work to bring out world-class customized typography designs for brands. In this article, we will dive deep into typography art, what's the role it's playing in graphic design, and why is it so important. So, here we go,
Typography in Detail – What is It?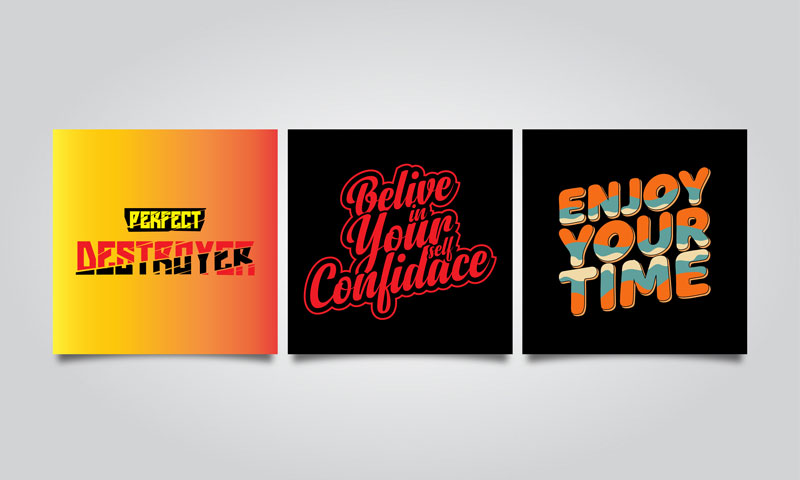 Simply put, typography is the visual expression of written text. The way we want to show the typeface varies according to our purpose. And whatever the purpose is, you have to consider specific size, style, and spacing to make the outer expression. Whether it is a blog post or a business card design that defines brand identity, you have to think separately. The world is moving so fast. Everything is being updated so fast now with it. In today's highly competitive corporate world, getting acquainted is not so easy. However, you may make it work wonderfully if you use the power of visual design properly. For brands making standalone, brand owners create both online and offline banners design, posters designs, social media marketing, paid online marketing, and so on. To express business goals and spread their word everywhere, they have to include typography in advertising materials. Apart from other visual elements, typography has a kinky effect on viewers. It not only says but also helps to make the entire design striking.
For instance, you can think about some popular typography logos Disney, Netflix, Amazon, CNN, Coca-Cola, and so on. Anyone can recognize the brand by looking at their logo typeface anywhere in the world. In this way, typography becomes so important for brand recognition, unique presentation, and so many reasons.
Different Types of Typography
We see stylish typefaces everywhere which also look unique and appealing. If you have an artistic mind, you can also produce beautiful typefaces. If you've experienced using Microsoft Word, you may be familiar with different fonts such as Calibri, Arial, Times new roman, Baskerville, Perpetua, Futura, etc. These different font styles are applied to alter texts' impressions and to mean their importance rightly. Well, we've to determine which typography style we should use to make a better visual expression for readers and viewers. According to typography researchers and experts, there are some major classifications in typography design. They are,
Serif style: Garamond, Baskerville, Bookman, Albertus etc.

Sans Serif: Franklin Gothic, Helvetica, Verdana, Lucida Grande, Futura, etc.

Script: Bickham Script, Brush Script, Bell trap, etc.

Monospaced: Courier New, Consolas, Source Code Pro, etc.

Decorative: Broadway, Cooper Black, Curlz
You can easily find these fonts online to see how they differ in structure and characteristics.
Use of Typography in Graphic Design
Typography is an integral part of graphic design. Graphic designers bring into being all kinds of visual designs. Can you imagine a world of visual design without typography? Something unworldly, not? The design presents where typography describes. Therefore, to grab viewers' attention and create a visual impact, designers have to use both graphics and typography. Well, here we have got some points of view to feel the importance of typography in graphic design. Get a look at them,
Logo Typography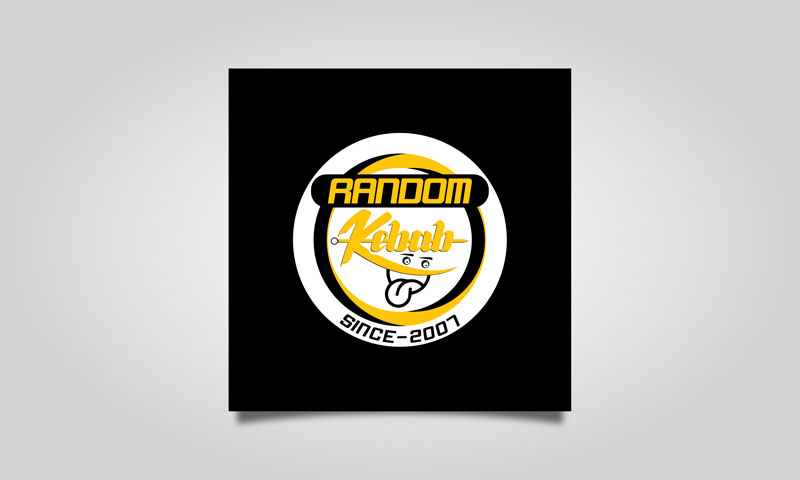 There are some distinct logo design categories and typographic logo design is the most effective of them all. Typographic logo established with the full name or the brand acronym and designed simply to make an outstanding logo. Typographic logos help a lot to increase brand identity and brand recognition. However, all the brands try to visualize the brand name stylishly, and here also comes typography in branding design as well.
Typography in Ad Design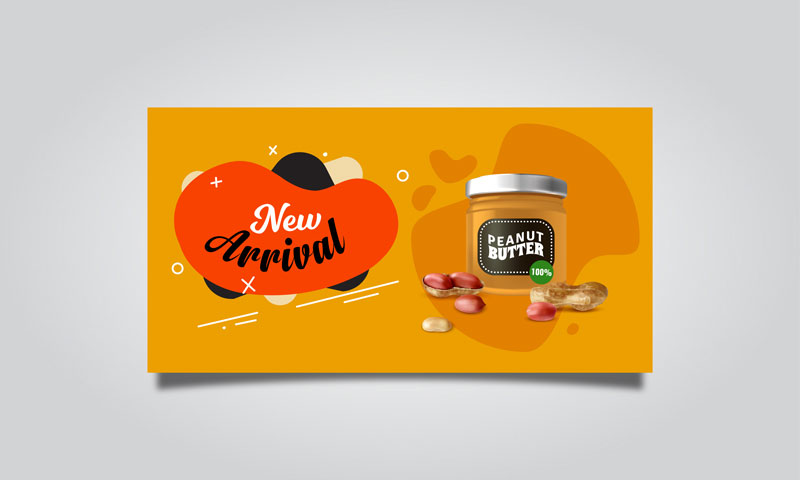 We see ads wherever we go. Ads are everywhere online and offline. These ads come with eye-catching graphics and illustrations and of course typography. All types of banners, posters, leaflets design and flyers design have typography that shows what it is related to. Therefore, in all advertisement designs, designers have to consider the perfect typeface, and size to make striking ads.
Typography on Your T-Shirt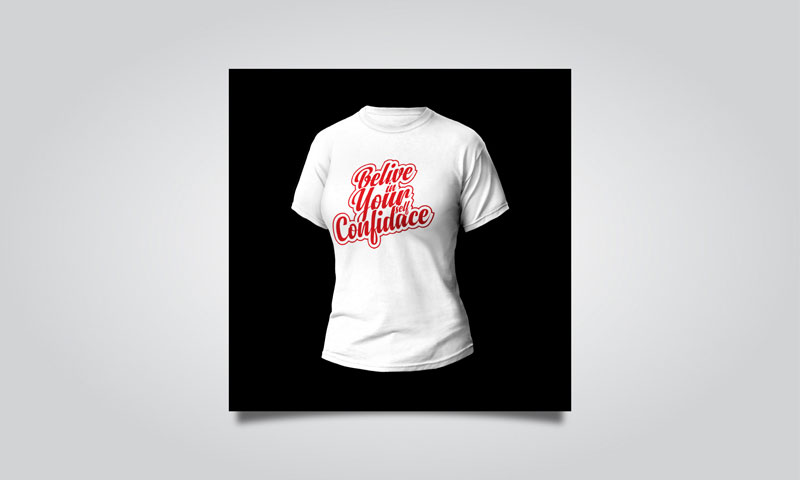 T-shirt design and T-shirt businesses also need professional designers. Design experts create designs for t-shirts that are later printed on fabric. If you want to make a t-shirt with a custom design, you've to go to professional designers. Typography in t-shirt design is popular nowadays. People who love t-shirts find pleasure in wearing t-shirts with favorite quotes.
Typography in Packaging Design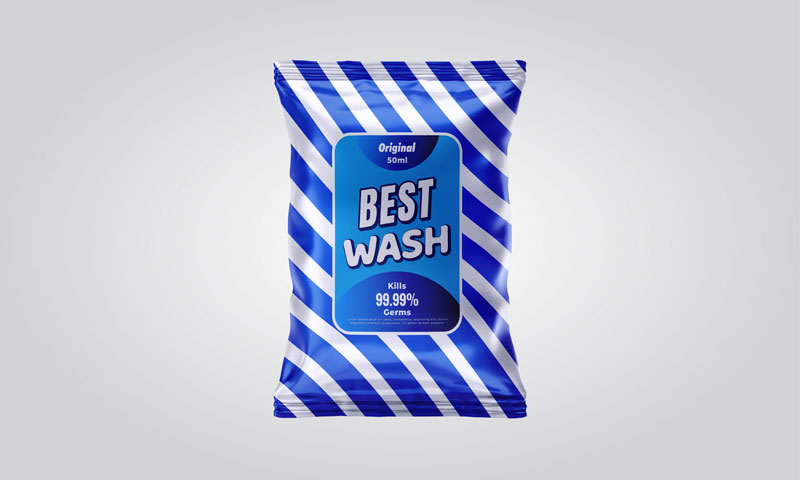 Have you ever been surprised to see a product package? You probably didn't know the brand before but when you look at the product package, you decide to buy the product. Packaging design is considered highly important to product manufacturers. Before launching the product in the marketplace, the product manager has to create an expert design team to find the best appealing design for the product's package. And we often see product packages with satisfying color and typography art in them.

Services | All Kinds of Content Creation Services Company
Why is Typography Important in Graphic Design?
So, typography is necessary for all types of visual design processes. In some aspects, typography is more important than visual designs. Colorful and stylish typography can go beyond visual design sometimes. Therefore, in the past years, typography is being used to deliver messages from seller to consumer in advertising design. Besides, typography has other importance in graphic design, such as.
Grab Viewers' Attention
Typography is so good to grab viewers' attention on your objects. Though color and graphics also play a significant role in this regard. But typography is way more distinct and effective. You can go without graphics and illustration but you can't go without typography. An advertisement that includes only colorful typography gets more attention than one which is designed with heavy graphics. It is because typography is simple, easy to read, and focuses on a specific theme.
Drive Emotion
Typography has the power of driving emotion to readers' or viewers' minds. Do you love to read books? If yes, you must be intimidated by it. Books have separate genres and when you read any of them, you feel the same emotion in your heart and mind. Books made with words and words are typography when they are used to print on white pages. With books, you can make viewers' minds and drive emotion into them through compelling typography and a strong voice of command.
Creates Brand Recognition
Typography makes brand recognition effective. With powerful typography design, brands can easily make their name recognizable in the local area. You should use the exact typography of your brand name in all the brand appearances to know people about your existence. Some brands have got huge popularity by their brand name typeface as they turn it into their brand logo.
Build Uniqueness
If you choose a distinguished name for your brand or product but you see there are other products or brands with a similar name. In such a situation, you can either change the name or you can make a unique typography design with the name and standalone with it.
Visual Impact
Typography is a great visual element to impact viewers and create a better impression for your brand. Stylish typography can easily catch attention. This is why billboards design, banners, and other ad materials use large bold typography so even people in cars can read the text. There are premium fonts used to give the brand or product name a premium look. They are so powerful and engaging to attract people and talk about your brand.
Looking for A Typography Expert?
So, typography is necessary for all visual design processes. If you are a brand, you have to consider the role of typography. From the brand name to the brand product package and advertising banners, you need to make it look strong. Typography is not just choosing a font style and writing, it involves more such as understanding audience behavior and their attraction. Moreover, typography style varies on the design, and where you want to show it. In this regard, you need a typography design company that could pick the best typography style for your design. There are professional graphic design services you can choose to get a professional-looking visual design for your brand.
Finally, you can't ignore the power of typography in graphic design. If you want to get maximum results with graphics, you must include strong typography in it.