What is clipping path?
A clipping path is a technique of removing background from any images or adding a white background. In other words, it is a technique of creating a close vector path or shape used to cut out a 2D image by the pen tool in photoshop. It is also known as deep etch. By using this technique, we can easily change the small portion of any image, change the color, background, shape, logo, shadow, and almost everything in a single image. At present, it is the most common and essential photo editing service in the world. If you want to make your product more exclusive to your consumers you can use the clipping path in your image.
Types of clipping path
Creating a path around a simple image with the help of the Photoshop pen tool doesn't take much effort. But creating a multi-layer path is a bit more effort. Consequently, depending on the type and complexity of the image there are various types of paths are available in the photo editing industry. Among them the most common names are.
Basic Clipping Path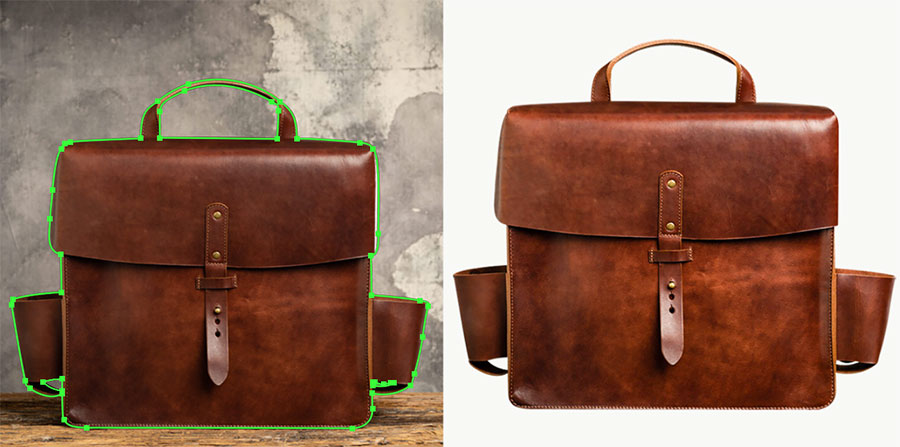 A basic clipping path is a process to outline an image using the Photoshop pen tool. In this process, the expert photo editors remove the background from the image and associate it with a white background.
Medium clipping path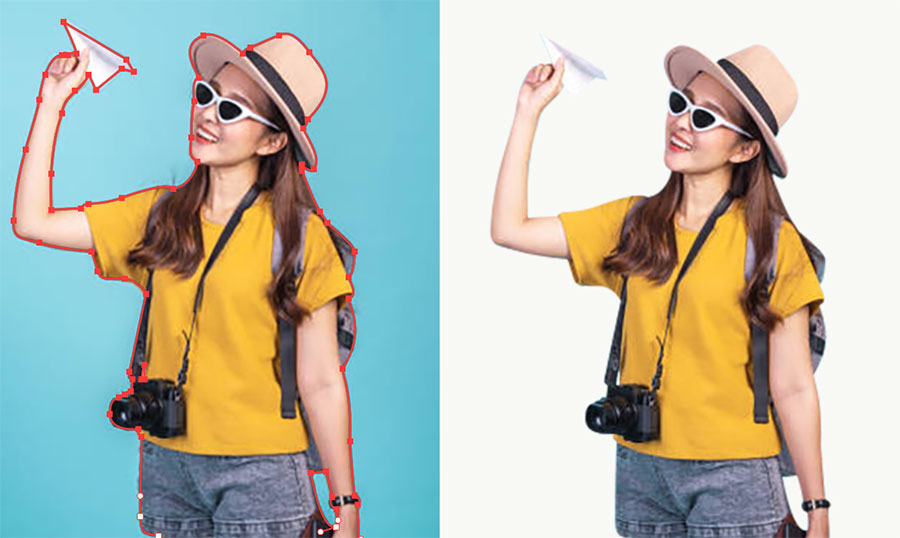 It is almost similar to the basic clipping path process. In this case, the photo editors remove a couple of objects from the photo. This service is employed in products that have frequent curves.
Complex Clipping Path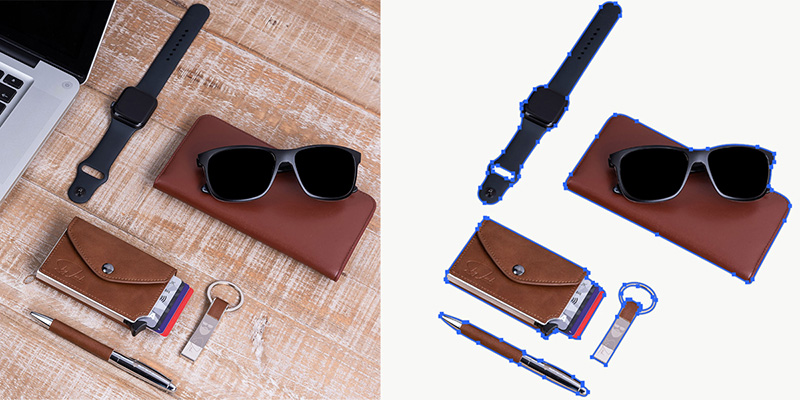 The image which has many complex shapes or many compound shapes is considered a complex clipping path. It has more than 10 embedded transparency, more than 10 closed paths, and numerous outlining paths.
Super Complex Clipping Path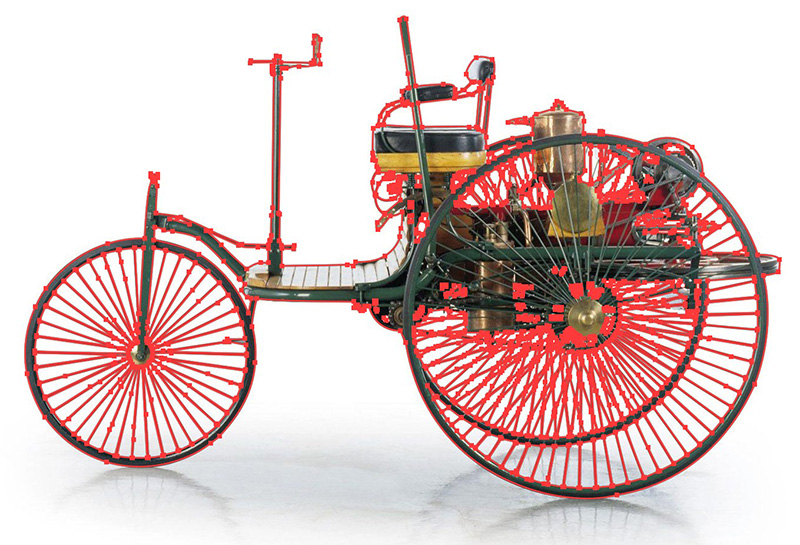 In this process, the challenge is to keep the shape as they were before. The image which has many complex or compound shapes is considered a super complex clipping path process. In this process, the expert has to face numerous holes, paths, and curves.
Importance of clipping path
At present clipping path service has a lot of demand in different sectors such as online business, making an advertisement for different types of products especially for many e-commerce sites like Amazon, e-bay, Wal-Mart, and many more. It is applied to make the images more beautiful to draw the attention of buyers. Clipping path makes the possibility of presenting any images more attractive and appealing. In online business platforms, customers choose a product by only viewing them on the screen. So, if you don't have the gorgeous view of your selling product you will fail to draw the attention of customers. In this issue clipping path service will help you to make your products outlook more beautiful and attractive. Besides, you should be in mind that, a background of the white color is always preferable.
Who needs the clipping path service?
Fashion industry: I think the importance of clipping path service in this sector can be finish by saying. We see many online clothing pages where products are showed with a white background. we also see catalogs for cloths where the image is added to a different background. In the fashion industry, the clipping tool can quickly solve any inconsistency of the image.
Toys and electronics: The clipping path are highly applied to round and small products with curved shapes such as children's toys, mobiles, computer accessories, etc. Whatever it is online or offline the business owners must take the help of clipping path service to draw the attention of its customer.
Jewelry business: The clipping path service makes this possible by presenting the images of the jewelry in the most fascinating way that baits the customers. Clipping path service targets to dismiss undesirable spots from the images and it tries to increase the value of the images thus customers can easily catch the beauty of the product. This promotes the importance of the clipping path service used in the jewelry business.

Banner design: By using the clipping path in your banner design you can get the attention of people more and high. Whether you need an animated advertising banner or a website banner design, clipping path can give you the best service.
Web image optimization: we all know the importance of optimization and we can say that if an image has not been properly edited, it is impossible to attain good performance. It is much important to a web image to display the website properly. If the web images are not so attractive it will fail to gain more traffic. So clipping is important to optimize the image properly.
Architecture and interior design business: the architecture and interior designing industries highly use clipping path services to meet their requirements.
So, it is clear that the importance of clipping path service can't be described in a few words. Every photoshop expert such as retouching expert, photo manipulator, color correction, shadow manipulator, logo designer, restores to vector experts needs a path.
Clipping Path VS Image Masking
Image masking is another technique to remove background from your image. It is done by various photoshop tools such as background eraser tool, magic eraser tool, and color separation process. When the subject of your image has so many turns, curves, complex soft edges, lots of lines, and low details then you don't ignore this technique to remove the background from the images. Especially when the subject is smoke, fur, feathers, sweater, blanket, lighting, flames. The main difference between the clipping path and image masking is the technique used for background removal. Clipping path used to cut out the background from complex photos while masking just remove the background from the image. If you use a clipping path with your smoke or fur type image then it will look so unnatural.
Upcoming futures of clipping path service in the business industry
Now let's talk about the future of clipping path service. Clipping path service has grown its audience day by day. Especially product photography is an integral part of marketing your product. Photographers tend to make certain mistakes while shooting which is sometimes negligible. Instead of going back to the studio to retake the shots, the clipping path technique applied to the photo with the help of photoshop elements.
This is why clipping path service plays a vital role in photography. At present almost thousands of people are working as a clipping path expert from all over the world. So, if you want to make a carrier as a clipping path specialist just go for it. Recently it contains a billion-dollar market from all over the world. A lot of new companies have come to this sector. Yes, it is true but the working opportunities are increasing twice speed. Every day almost hundreds of new online newspapers, magazines, e-commerce sites launching their business. As a result, they need hundreds and thousands of images editing experts to meet the demand. Now you can easily understand that if you are a good photo editor you have a very good carrier in clipping path service.
Some other sections where the clipping path is highly recommended photo retouching
Generally retouching is the process of changing an image to prepare it for the final presentation. Retouching has many parts like architecture retouching, beauty retouching, wedding retouching, and jewelry retouching and all those are highly connected with the clipping path that we know from the above discussion.
Neck joint service
Neck joint is one of the most required images editing services especially in the garment sector. It is also known as image manipulation. Think you have a beautiful photo of which you would like to show different places or events but you can't mark it in the best possible way. The clipping path service is a service that can solve any neck problem. With the help of adobe photoshop, you can easily take apart your image and remove any sections that make your image look unworthy.
Color correction
Color correction is an umbrageous, misunderstood, and incredibly underrated field in digital imaging. In other words, it is to make an image looks better. Whatever, when you are dealing with e-commerce products, this will help you to edit an image in various colors. And while you are doing this clipping path service will be required to intercept the coloring part from the body of the object.
How to be a clipping path expert
First of all, you have to improve your image editing skill. Learn photoshop from the very basics. Learn how to make a path for an object. Learn basic photo retouching skills. Learn how to do masking.
Overview
Clipping path service is a non-destructive photo background removing process which is needed by everyone. Poor quality photos are a turnoff for viewers and have the potential of reducing your customer base. So, take the service of the clipping path and make your business more profitable. If you need professional clipping path service to dispose of unwanted objects from your image then contact with Graphic Design Eye. they provide the best service of photo retouching, image masking, and clipping path. So, you can try them for your needs.