Differences Between Background Removal and Clipping Path
Background removal and clipping path are the two most common keywords in the photo editing industry online. If you are related to professional photo editing activities for any of your purposes, you may know about them. The importance of photo editing can't be denied at present. Since we need images in each case, images have become one of the most powerful communication and visualization tools. We need to affix the right form of images with perfect compilation from the social media cover to offline banners and posters. For this, we have to employ advanced photo editing methods like clipping path, photo color correction, etc.
Sometimes it is heard that background removal and clipping path are the same. Those who are new to it, are hesitant whether to go for background removal or clipping path. Although, it seems they are the same but they are not. In this article, we are going to deeply discuss the differences between background removal and clipping path. So, you can realize which one to choose in which cases.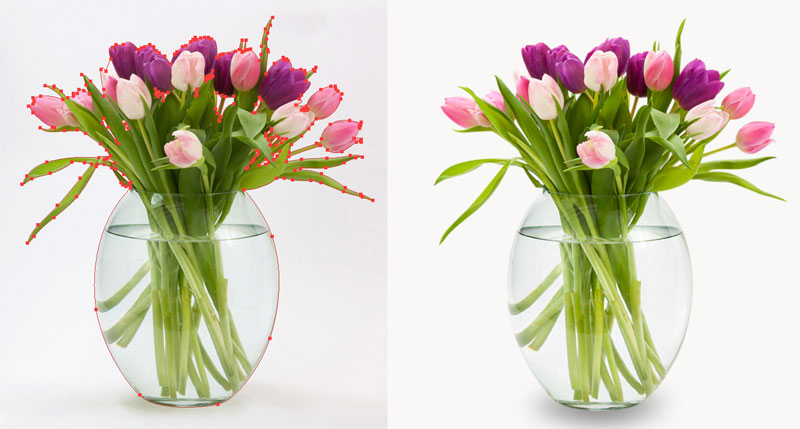 Background removal
Background removal is a distinguished photo editing sector that is a corporate solution for those who have to use images largely for business and any other purpose

Background removal incorporates all the background removal techniques and uses when necessary

Background removal is conditional, professionals closely look at the images and consider the method to fix and adjust images

Requires consideration
Clipping path
Clipping path is a Photoshop technique to remove unwanted objects, and backgrounds and select any specific part of the image

Clipping path is a particular method of background removal

Clipping path is good for simple and medium images which haven't fur or hairy object

Best for product image, fashion products, color correction of images

Services | All Kinds of Content Creation Services Company
What is A Clipping Path?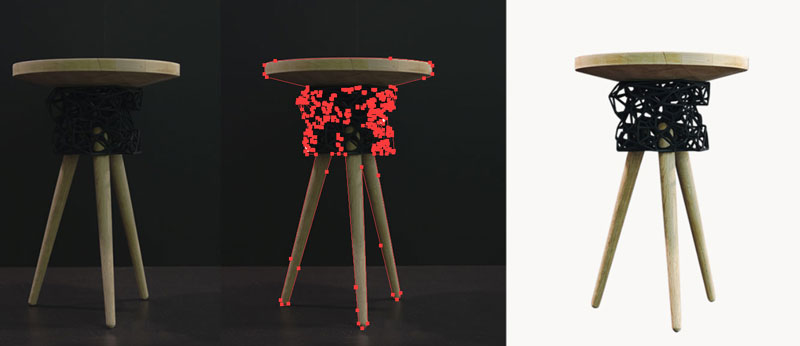 To get the differences between the clipping path and background removal, we have to start from scratch. So, what is a clipping path? A clipping path is a Photoshop technique used to cut out any specific part or object from the entire image. We know Photoshop includes huge different tools to precisely do any adjustments in the images. In this regard, the tool which is used in the clipping path is known as the pen tool. The pen tool works like a pen, draws a vector path around the object you want to remove, and finally ends up joining the last and first point of the path together. When an object is outlined by a vector path, it separates the object from the image background. When the object is separated, you can do anything with the object without affecting the outer spaces of the object.
What is Background Removal?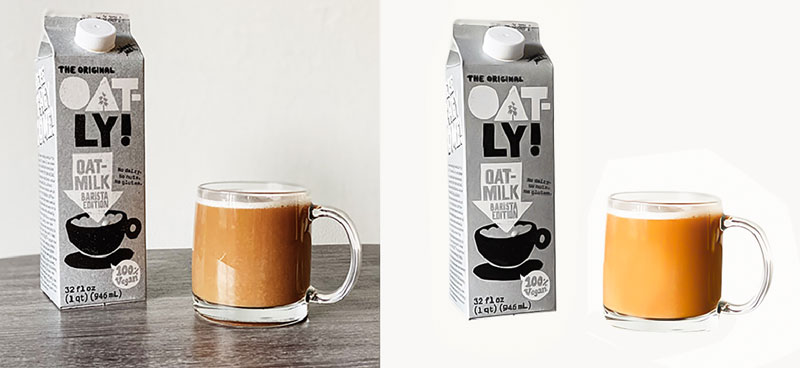 Now, what is background removal? As the name suggests, we can understand the main theme of background removal. Simply put, background removal refers to the process of removing an image background for specific goals. Image background can remove in several ways with the help of Photoshop. It depends on the image difficulty to consider which method should be adopted. For instance, background removal can be done with,
One can also remove the background with the Photoshop lasso tool and object selection tool. You can use any of them to remove the background from your image but you have to ensure that you chose the right way. For instance, most of the background removal cases are solved with the clipping path method, cutting out the image object, and then add to a transparent background. But there are situations when the clipping path can't give the best output. In such cases, they use the masking technique to perfectly do the operation.
However, there is some other background removal method such as erasing the background with the Photoshop eraser tool. It is quick but not so effective and the edges of the object won't come so perfect. The quick selection and other background removal methods don't result in as good as clipping path or masking.
How Does the Clipping Path Work?
As previously said, the clipping path works through the pen tool. Editing experts use the tool when they need to select any specific portion of the image to change or adjust. The pen tool executes the selection and disconnects the object from the background and the rest of the image. So, the question of how clipping paths work is actually how pen tools work. You can create paths and shapes as you want with the pen tool. It allows going beyond any sharp edges and corners of the object so you can get the accurate object after selection. The pen tool creates a vector path around the object, the other selection methods that are incorporated with the brush tool and pencil draw pixels on the image. This is why pen tools are preferred to make precise selections in images to do things perfectly. When done, the entire selection is turned into a particular shape and it will be preserved in a new layer in the layer panel. Now you can do any adjustments like photo color changing, enhancing, applying shadow effect, and eliminating the whole background if you want.
How Does Background Removal Work?
Since background removal is a particular sector of photo editing, it encompasses different background removal techniques. Background removal works in different ways realizing which one is required in which case. Materially, image background removal becomes a common need. There are many reasons why we need to change or remove the background of an existing image.
When the image background doesn't come how you want

The background includes unwanted object which needs to remove

When you have to use the image in any specific issue like an eCommerce store

When you need to make the image look interesting
When you feel that you need to change any of your image backgrounds, you must look for methods to do this. In most background removal cases, experts use the clipping path technique. However, they also use the other options when they think the image is compatible with that. So, when people go for background removal service, then it completely depends on the executives how they will remove the background from the image. But when they go for clipping path service, they want their images to be fixed through clipping path.
When to Choose A Clipping Path?
From the discussion above, it is clear that clipping path service and background removal service sound similar but they are not. Therefore, you have to decide whether you need a clipping path or you need background removal. Clipping path and background removal are so demanding. Images are now used in every aspect, including online business, advertising, entertainment, etc. In such cases, we can't use the RAW image because they don't always come as we wish. Therefore, we have to post-process to make them appealing and as perfect as how we want to look at them. Background removal is a distinguished part of image post-processing and the clipping path is a way to accomplish the task. However, it is necessary to understand when to choose a clipping path and when background removal. A clipping path is required when,
You need to cut out the image background and include the object in another background

If you need to adjust any specific portion of your image

You need a white background in the product photo

The clipping path must be applied in the high-end photo retouching process

The fashion industry needs a clipping path to make the best fashion product catalog
In a nutshell, a clipping path is a good option for eCommerce retailers who have a bunch of product images to post-process. Also, you can get Photoshop skills to fix your image background problems.
When to Choose Background Removal?
You can choose background removal in any case when you need huge modifications in your images. Generally, online photo editing service agencies not only offer background removal services but also everything you may need. Once you have found any of them for your purpose, you should provide the images and they will report what type of post-processing you need to fix them. In post-processing, there are a lot of activities executed by professionals. Image color correction, restoration, spot healing, photo enhancement, tone, temperature adjustment, etc.
Background removal services bundle all of them and give the best suggestion to the clients. So, if you won't go for the background removal, just go for it. You can randomly choose background removal or clipping path, Clipping path and background removal aren't used for the same meaning. If background removal is the job, then clipping is one of many ways to finish the job rightly. Whether you need background removal or clipping path, you should find professional support for any image editing requirements and ask which background removal process would be best for your images.