Photoshop Image Masking Service
Photoshop is a software mainly used in graphic design activities. There is numerous editing software available nowadays and they offer huge tools, presets, and plugins. Photoshop is used to comprise all types of visual design to make them communicative. Photoshop is an extreme software with lots of techniques and the system is upgrading day by day. With Photoshop, we can deal with any image adjustments, making images more precious than they looked before. But before going to use Photoshop for any of your purposes, you have to come with a bit of Photoshop knowledge and skills. Without this, you can't handle it anymore. However, masking is a well-known Photoshop technique that is used in such complex Photoshop operations. That's why, image masking service is on-demand and most e-commerce image processing, website image making, and so on are required for this service.
What Is Masking In Graphic Design?
Masking is a technique that has frequent use in graphic design and photo editing. Masking is done with Photoshop whenever you have to make changes in any specific portion of your image. That means, that applying the mask to any specific portions of an image will hide the rest of the image and reveal only the part where the mask is applied. Masking is a Photoshop technique that every graphic designer should learn and perform exceptionally. There are many types of masking techniques available for different image editing applications. For the convenience of your understanding, masking is generally required when,
Masking is simply applied to hide or disclose some parts of an image when you need to show the part specifically.
Using a mask in the image, you can control the opacity of that part.
You can control the layer transparency with a mask where you can do this by working on a layer and targeting the another.
Image masking is very helpful and sometimes the savior when you have to remove the background of any complex image which includes fur or hairy objects.
Masking is a non-destructive editing technique.
Different Types Of Image Masking In Photoshop
Image masking can be applied in such operations through which it can differ. Professional photo editors are known when they have to apply which mask and they do so to be properly done. According to the specs, here is all the masking technique available in Photoshop so that you can realize how we manage it in the various image editing process. Here are the name and explanations of different masking techniques below,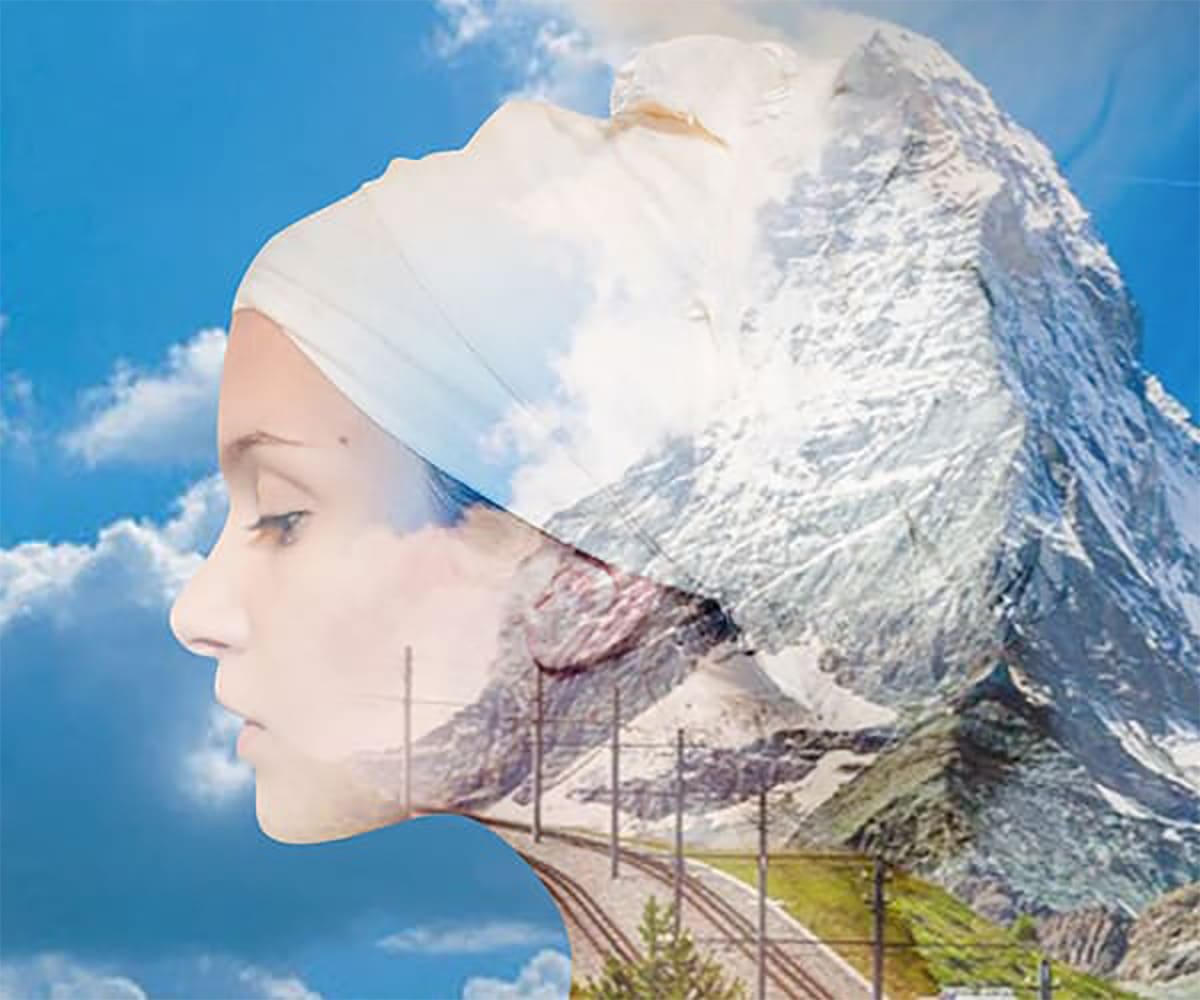 A clipping mask is one of the popular masking options in Photoshop. It is popular because of its attribute that helps to control a group of layers through a single layer stated on top of the group. Simply put, the clipping mask is applied to a group of layers and controls the visibility and transparency of the layers at the bottom. It may seem similar to a layer mask in its attributes but the procedure and final results, there are so many differences between them. If we take it carefully, a layer mask is used when you have to hide or reveal any part of your image. As it creates an illusion of black and white color through which it does the job of hiding or revealing. But the clipping mask, on the other hand, doesn't use colors to control the layer. Rather it uses direct content and transparency to take control of the visibility over other layers. To create a clipping mask, you have to take two layers at first. Among them, the bottom layer will be one where the exact contents remain. That means the bottom layer should come with the contents that you want to work with. A layer that is above the bottom layer decides which part of the bottom layer should be visible or remain hidden. However, a clipping mask is readily used to create text masks in Photoshop that come as a beautiful text layout with effects.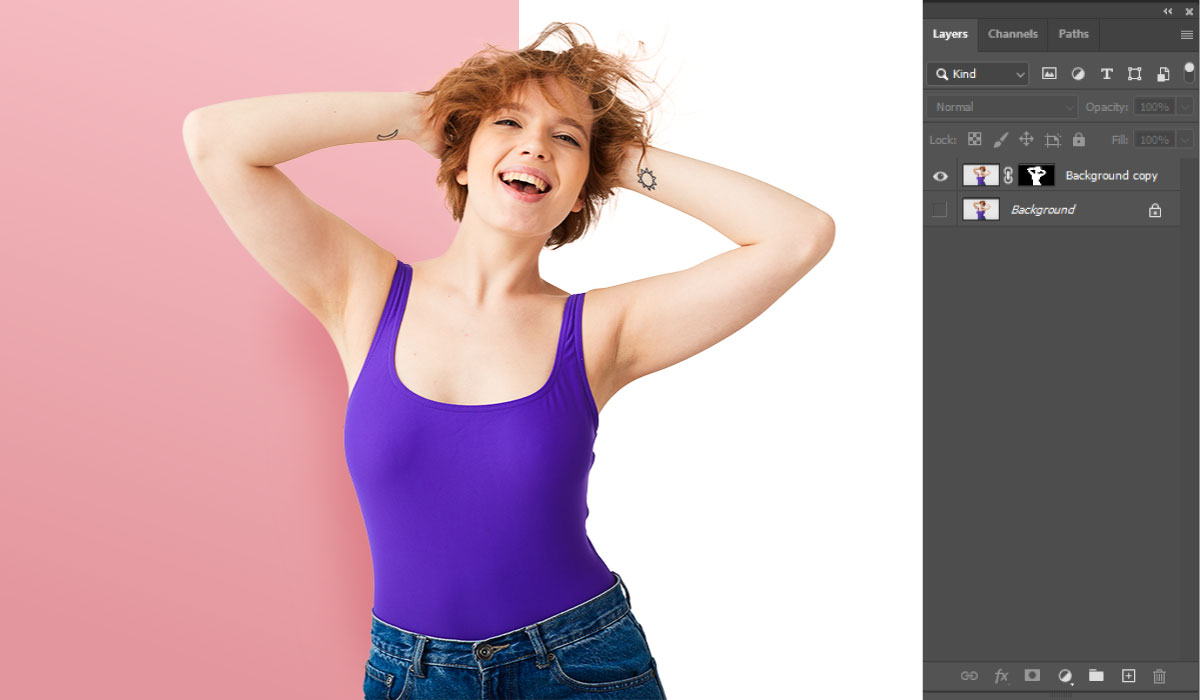 When anyone asks for a Photoshop image masking service, they have to make sure what type of masking service they are looking for. As there are different specs of image masking, most people usually ask for layer masking. Layer masking is an essential photo editing technique that may be required in every post-processing operation. Layer masking is applied when graphic designers need to specifically modify some portions of an image. In this modification, they can easily hide or disclose any parts of an image for your interest. Without the layer masking technique, the process of hiding and revealing would go on through deleting the layer or through erasing permanently. That isn't as comfortable as I think. Without this, layer masking also features,
Making composite images by combining different layers.
You can use a layer mask to separate any part of the image to use other documents.
With layer masking, you can perform partial editing which means, you can bring any changes specifically where you want while the rest part of the image will remain isolated.
You can control layer transparency and opacity easily with a layer mask.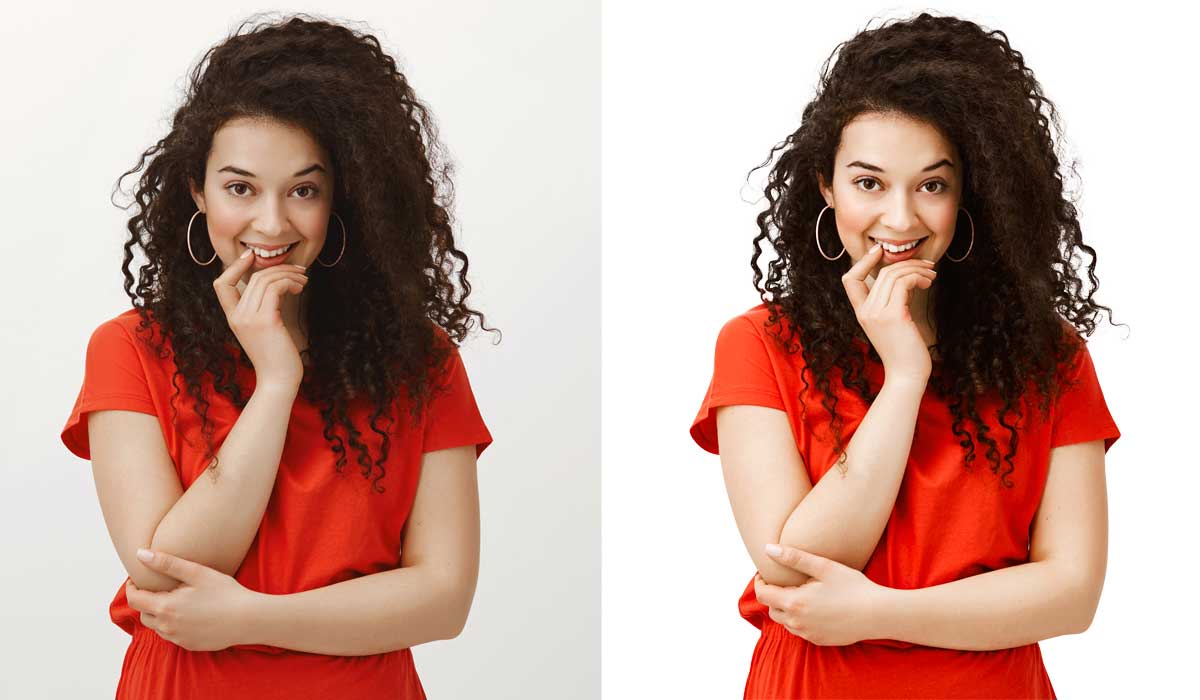 As its name implies, a hair mask is a technique that is used to separate the husky hairs of an image from its background. Hair masking services is slightly getting popular on the internet in recent years. It is known to all of us that background removal is simply done with the clipping path technique in photoshop. But when the image object comes with messy hair, then it becomes so hard to remove that hair part from the background of the image. Because clipping path is a process of creating a vector path around the object that needs to separate from the background. In this regard, inserting a vector path for objects like hair or something furry is going to be a time-consuming and hard way to differentiate it. This is why hair masking comes to alleviate designers' suffering and makes it easy although. With hair masking, designers are way faster to isolate the hair part and separate it from its background. However, with the hair mask, no matter how messy the hair in an image, it would be preserved properly as it looks in the image.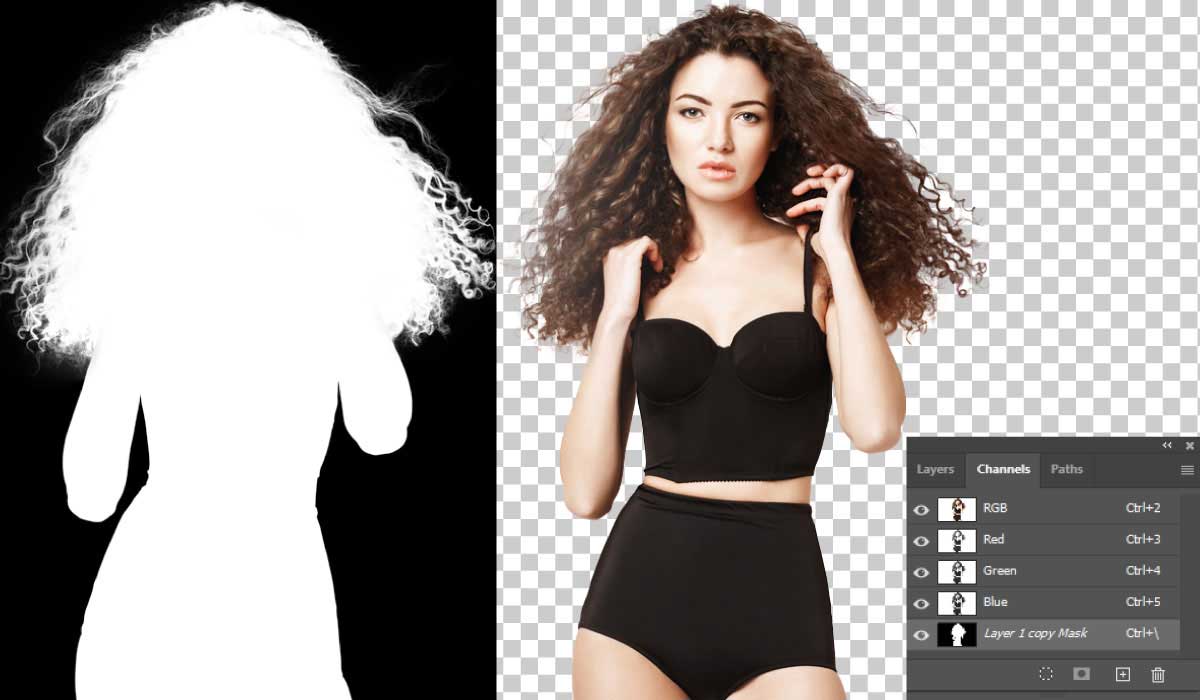 Channel refers to a selective pixel-based area of an image that preserves a saved selection or defines the transparency and opacity of that portion. Channels are defined variously according to their specs. For example, the alpha channel stores selection as grayscale images while the color information of an image is stored by the color information channels. Usually, the selection of any part of an image doesn't make the area isolated from the other parts of the image. But selecting with the mask can do that. A Channel mask is applied when you have to take part in the precise separation of image objects like background removal. Alpha channels are used to store masks. You can make any editing in the area that you have selected with a mask.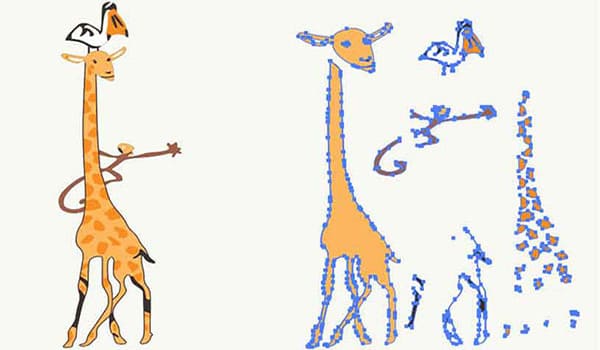 Unlike other mask types which are pixel-based, vector masks are distinct and used to clip out the contents of an image with pen or shape tools. As it's created with pen tools, the mask determines visibility through the drawn paths. However, the vector mask provides sharp edge finishing of the object which is cut out from the background.
When Do You Need A Photoshop Image Masking Service?
There are many reasons why you should visit the image masking service. Image masking service is now in the mainstream because of the features it offers. Although image masking service is the most common of its background removing attributes. Background removal and clipping path is such kind of graphic design services of huge demand in the common people. So, it can be a common question why is background removal so demandable nowadays? Well, there are some absolute reasons behind this and we are going to discuss the same here below. When do you need a Photoshop image masking service?
Background Removal
There are numerous online background-removing services you can see online. Image background has become a serious issue these days, especially for e-commerce solutions. Ecommerce businesses have to work with images because it is the image that they used to display on their online store to make sense that the product is available in the store. But before that, those product images need to go through some processing to make them as best as they can easily be chosen by the customers. At the time of image post-processing, editors bring some additional changes to make the image perfect. Background removal is an integral part of e-commerce image post-processing, background product image background should come as glossy white and smooth on all the edges. Image masking services help to make images in that way properly. Though clipping path is the technique frequently used to remove background from images but clipping path can't deal with fur/hairy objects when masking is required.
Precise Photo Editing
Photo editing has become an easy task since there are so many smartphone editing apps developed. We need to edit photos to get the best look we want in the images before using social media or for any other purposes. Image masking lets control transparency over images so that they look interesting. Masking will allow you to perform precise photo editing when you can adjust each part of your image. You can add or remove, change or enhance anything in the image. You can work with several layers and make transparent any of them. Therefore, if you need to edit images precisely, then you can ask to do it to any image masking service online as they will do the job perfectly for you.
Adding/Removing Objects
Image masking service is also working for adding or removing objects from images. Sometimes we need to join two or three different image objects into one. It is a common issue in social media as we can see people do this for fun and entertainment. Without this, we need to add objects images mostly in image manipulation. Whether it is adding or removing objects, we can easily do this with the Photoshop image masking technique.
Jewelry Retouching
An online jewelry business requires perfect jewelry product photography that should come shinier and clear in its all details. Jewelry products include diamonds and stones which need to come out properly in the visual sense. Because if they don't, customers can't agree to buy the item. People always find an attraction to those who are gorgeous. In this regard, jewelry products have to come in that way so they can easily attract consumers' attention by showing the glittering parts of it. For perfect jewelry product retouching, experts have to use Photoshop masking. Usually, photo retouching doesn't come as simple but masking is quite easy than using other techniques.
Enhancing Image Cells
There are situations when we have got the image beautiful and perfect but in such a specific portion, it seems to have some care and adjustment. Images that we are going to use for serious issues, must have to be managed properly. Otherwise, they won't provide good results in the destination for which they have been choosing. Image masking service is distinct, enhancing images to make them look 100% better than it was. So, if you have any damaged cells in any of your images, you can go through an image masking service to fix that quickly.
Color Changing
Color changing is what is a need in every post-processing. Color changing is simply changing the color of any specific portion like dress, hair, shoe, or anything. Photo color changing is highly required in modeling photography because model images need to adjust colors to create the best form of them. In the process of color-changing, editors isolate the part that they need to change the color. And then, they apply whatever color they would like to see in that part. Color changing helps us to easily get the exact color feeling we want to see in the image. Image masking is simply the gateway to bringing the color change of images. If you want to change the colors of your image, you must apply the mask to your image.