Why is Color Correction Important in Photography?
In our everyday life, we used to capture photographs with our smartphones. We would then edit these photos so that they look perfect the way we want them to. Photos can be edited in many ways, for example, simple photo editing, complex photo editing, etc. Although it is all about the editing actions that require to bring the desired changes in photos. In particular, color correction is one of the most important parts of photo editing service and options that helps to change the color of the image. You can even alter any specific object's color in your image such as changing the hair color, fixing color in any areas when needed, etc.
Getting the photo color correction properties clearly will benefit you in a lot of ways such as you can manipulate the right color sense to the images. So, it will get more interaction, and engagements and can generate more leads with it. In this discussion, we will help you to understand why the color correction is important in photography.
What is Color Correction?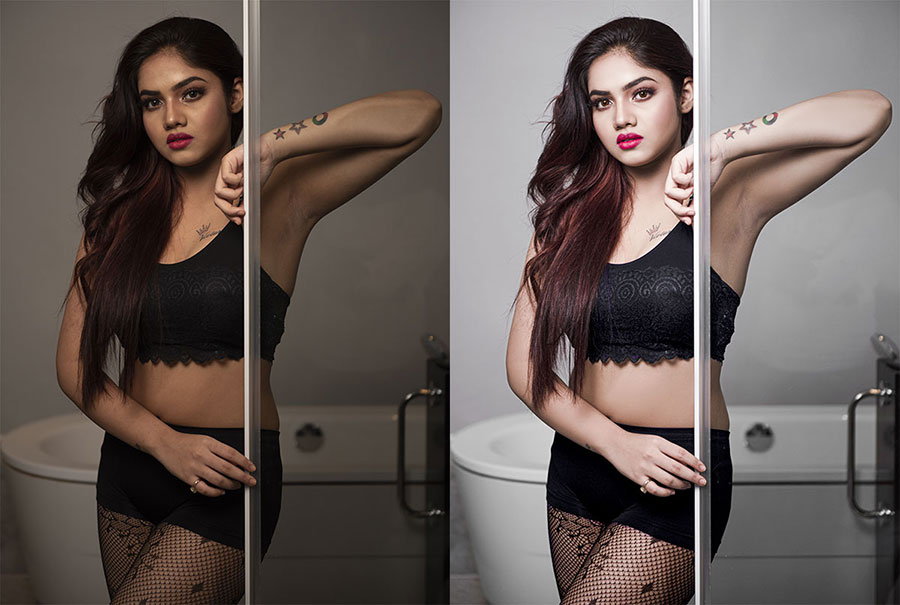 Color correction is one of the basics of photo editing that is required in most photo editing operations. There is also a color grading technique that is different from color correction. We will talk a little bit about color grading to understand dissimilation later. For now, let's focus on color correction. Color correction mainly refers to the process of achieving the best color sense in any particular part where the color does not come out well. You know that there are many things to consider in photography. Lighting is one of the most important them. Whether it is natural light or artificial, light affects the color grade and visual feel of the image. Color correction is extremely popular due to the benefits it offers.
However, this can be adjusted from the camera settings to get the best color results in the raw image. If you see that you are wearing an orange dress and somehow its outlook comes brown in the image due to the sunlight. Don't worry, you can easily alter the color of your dress and bring the original color feeling with color correction. Color correction is not only important in photography but also eCommerce, social media content development, and print design, you will need it.
What is Color Correction in Photoshop?
Color correction is mostly done with advanced editing tools like Photoshop. Editing experts all over the world use software to deal with simple and complex photo editing. But the software that makes it universal for photo editing is Photoshop. Photoshop incorporates various tools, presets, and hundreds of options to edit images professionally. In addition, photoshop makes color correction easier as even beginners can do it with Photoshop quick simple techniques. Photoshop offers the simplest way to manually correct the colors of specific objects in images. Therefore, professionals intend to choose Photoshop over other available photo editing software to achieve editing goals, no matter how difficult it may be.
How Does Color Correction Work?
Color correction is done with photoshop and similar applications if it includes adjustment tools to reform images' color. With Photoshop, you can correct the color of your images in many ways. You can do it using automatic color correction options or you can also do it manually.
However, Adobe has done significant upgrades to the system to make it smoother for users. You can adjust the color of objects like dress color easily with just a click in Photoshop. For complex color correction, you need to specify the object with the object selection tool, then play with HSB values to get the actual color form in that area. Sometimes you may need to select the object with a pen tool which is an advanced photoshop tool to use. Besides, you will need to use adjustment layers, presets, curves, hue/saturation, exposure, etc in complex color correction. Complex color correction requires good knowledge and skill in Photoshop layer, mask, and other functions. You can hire professionals if you can't perform advanced color correction yourself.
Importance of Color Correction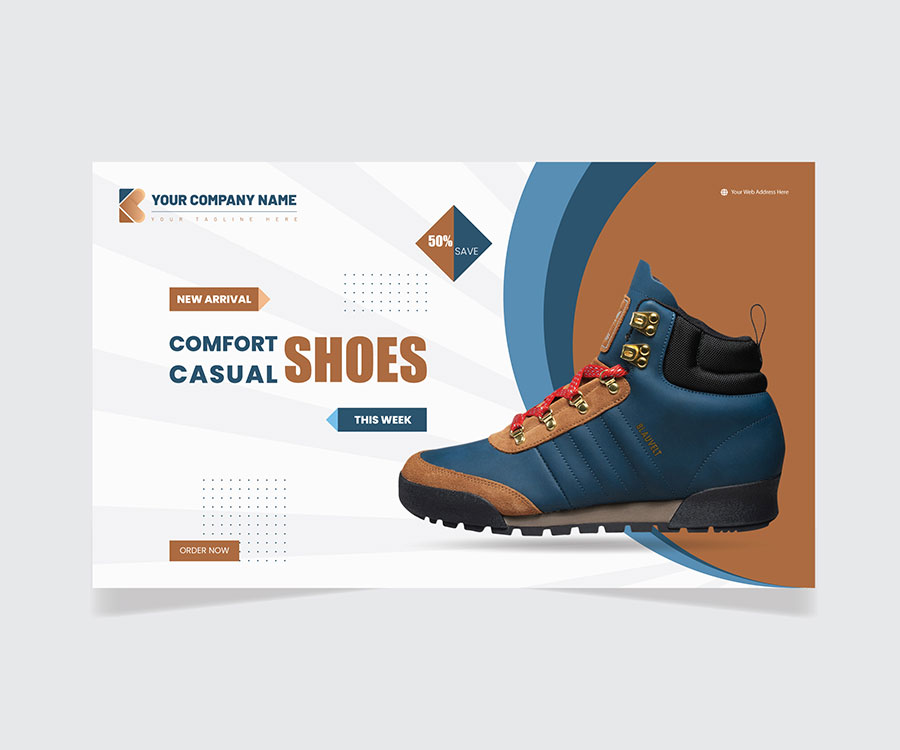 Color correction is a highly important photo editing function and we have already got it. Now let us know in which case it is necessary and why your color correction should be considered. We use photos and visual elements for banner design, poster design, illustrations, animation, etc. Everywhere to capture attention and communication. We need to create images for many professional purposes such as catalogs design, publishing in magazines design or newspapers ads design, making visuals for business advertising and marketing, etc.
When using images for any professional purposes, we must ensure that they are looking attractive to grab the right audience's attention. Color correction will help make the images more vivid and gorgeous. Let's look at the following options that illustrate the importance of color correction in different ways,
Change the Color of Certain Areas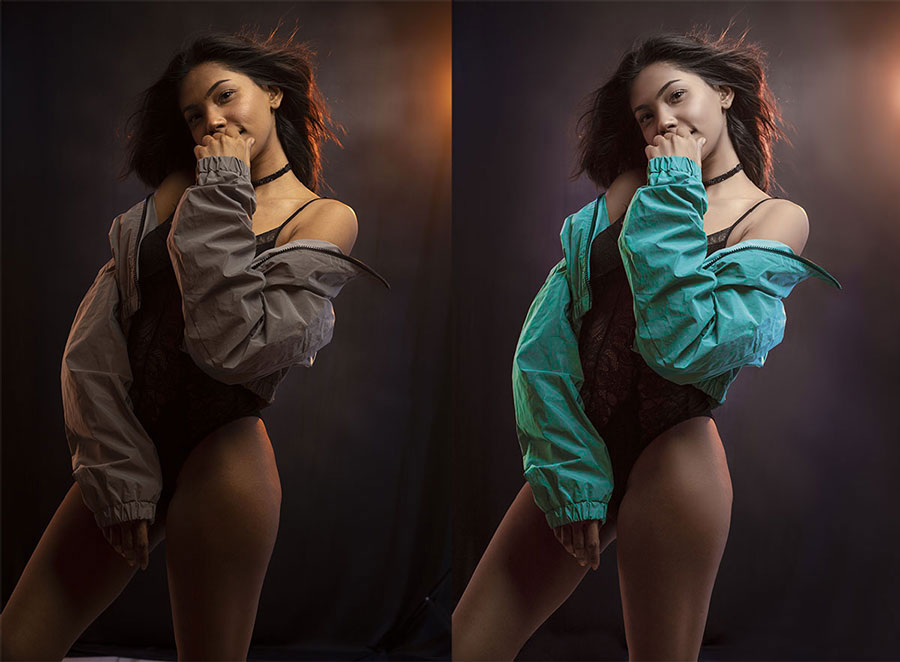 Photoshop color correction is required when we need to change the color of certain areas in an image. For instance, imagine you took a picture to put on your social media profile, and suddenly you got an idea to make your hair color red/brown instead of black for fun. To do this, you need to use color correction to change the hair color of your image. Select the hair part with a clipping path or other selection techniques you prefer and change the hue of that part easily.
Bring True Color Sense
Images' color may look different from the real color for various reasons such as incorrect camera settings, shadow, light, exposure, etc.
Sometimes it has such a bad effect that it changes the whole color feel of the image. No problem, if you have the skill of photoshop color correction, you can easily handle it yourself. With the Photoshop color correction technique, you can adjust the lost color in your image and bring it back to make the image look perfect.
Make Positive Impression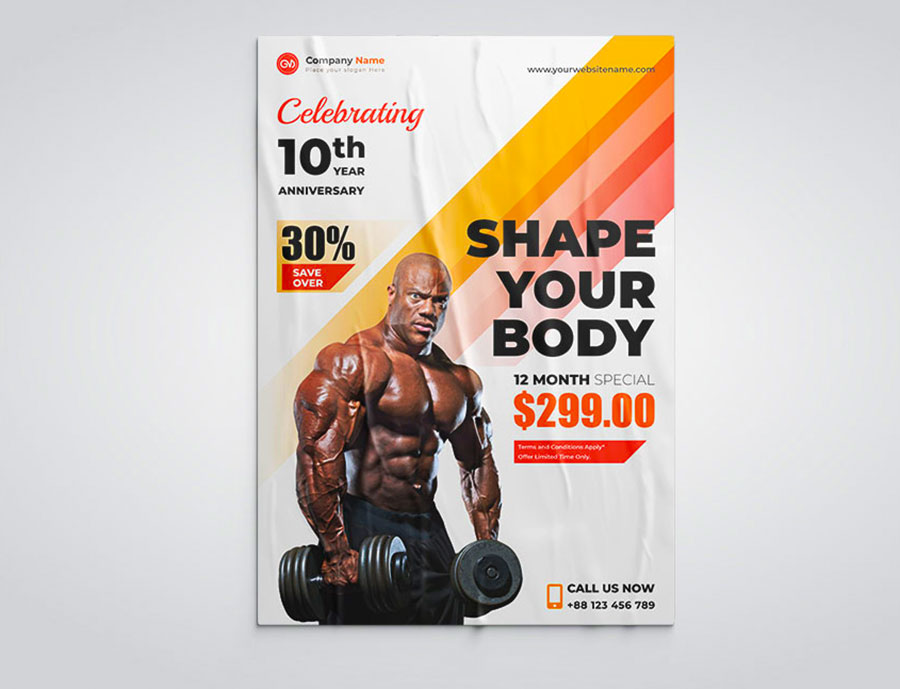 Colors have a great impact on human psychology. We used to get attracted by colorful images, banners, and posters and sometimes worked on the message they conveyed. Whether it is an image or advertisement visuals, we must ensure the best color combination to get the highest results. If you are a photographer, you can't just rely on camera settings for the best color feedback. Rather you need to consider post-processing methods like color correction and color grading to make a positive impression of colors in your image.
Make It More Effective and Eye-Catching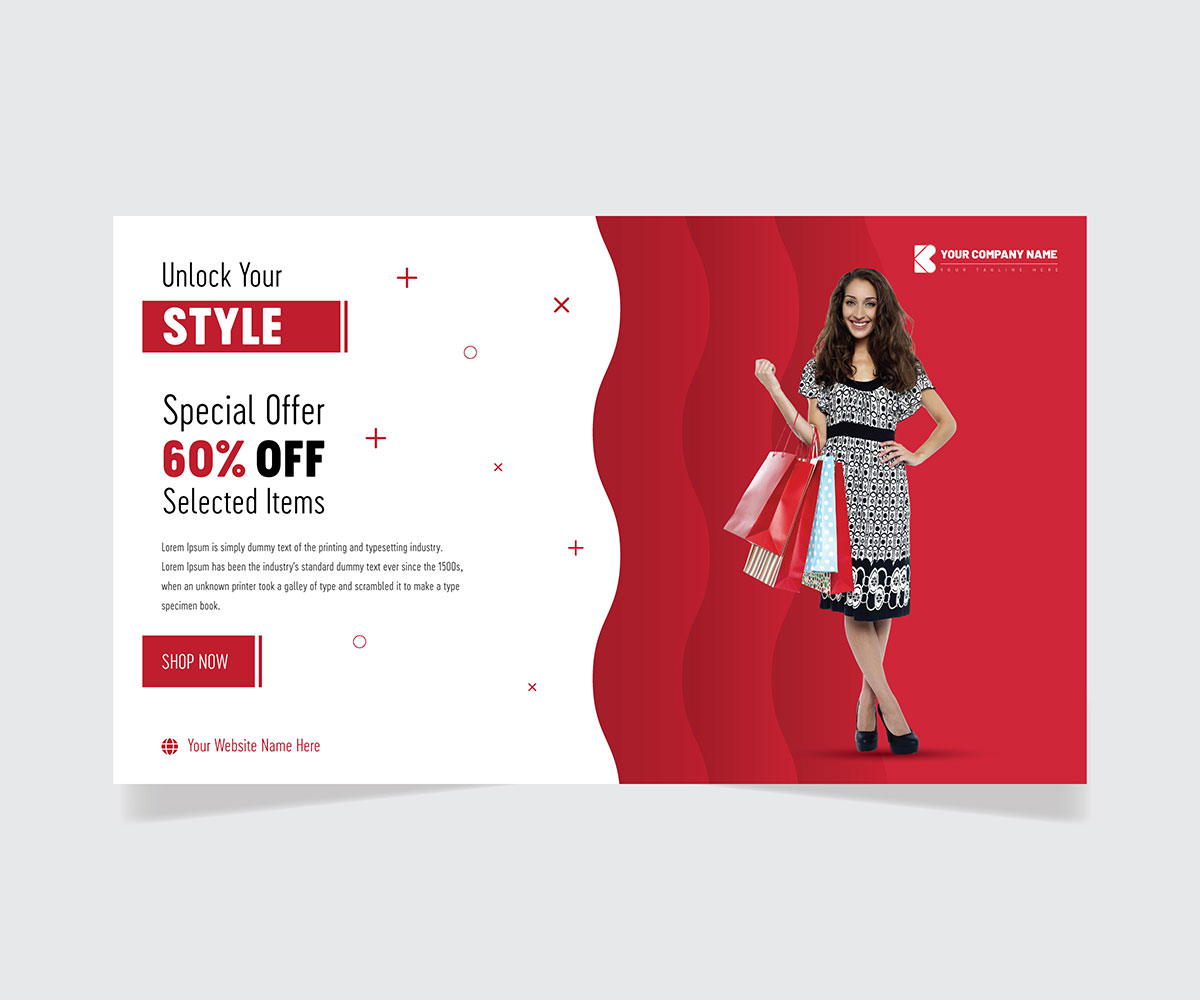 Images with bright color feelings are more effective towards the goals. In addition, if you can make it eye-catching, chances will be higher to get people attracted to it. Effective and engaging visuals for e-commerce and online businesses have a proven success rate to increase traffic, leads, and sales. Not only that, good visuals will help to increase brand identity, convey the right message and educate the audience, build credibility and trust.
Save Color to ECommerce Product Photos

Color correction saves eCommerce business retailers' day and helps them to find customers. Color correction is extremely beneficial and is recommended for e-commerce because of the product photograph. Ecommerce retailers are extremely concerned about product photographs and make an effort to display the best product photos on websites and social media. In this regard, color correction along with other necessary photo adjustment techniques such as background removal, dust and object removal, photo retouching, ghost mannequin for fashion products, etc.
With the help of these editing techniques, e-commerce product photos become more appealing and clearly show small product descriptions to consumers.
Increase Visibility and Interaction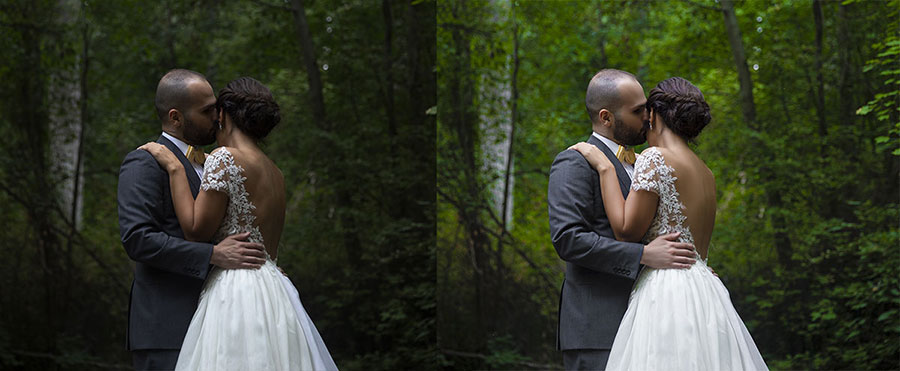 The right color combination increases the visibility and interaction of the images. If you want to influence the audience through visuals, you must focus on color combinations. Different colors have a unique psychological effect on people's minds, for example, red for power, energy, and strength; yellow for warmth, happiness, creativity; green for nature, healing, freshness, etc.
Therefore, you need to consider colors to influence the audience in the right way with pictures. Color correction will help you to shift colors you don't want and insert the right colors instead. It will increase the image's value and interaction for sure.
Is Color Grading the Same Thing as Color Correction?
You may hear about color grading which sounds similar to color correction. But color grading is not the same thing as color correction. Although both have the same goal of improving the color properties of the images, they are used for different purposes and the results vary all the way.
So, what does color grading mean? Color grading is all about enhancing the overall color condition in the image to get desired color feelings. It's often used to get a cinematic effect, making the image artistic or deriving special emotion with color sense. You see stock photographs such as nature photographs which include green, fresh looks, and sunrise images that obtain a warm yellow look through colors.
Remember the Hollywood blockbuster avatar? It comes with a blue effect to superbly interpret the avatar's mood to viewers. This is the result of color grading which helps to include a more realistic color feeling and make the image or video lively and effective. So, it can be easily understood that color grading is a completely different application than the color correction we have got above.
What is the Difference Between Color Grading and Color Correction?
Understanding color correction and color grading as completely different things, you might be interested to get some real examples showing the difference. Color correction mainly trades with errors that cause a visual distraction to viewers. Color correction is applied to that portion of the image, to fix the problem, and ensure that the original color is being restored. On the other hand, color grading is a more vivid concept that is used to assign the desired tone or mood to the image through color. Unlike color correction, it does not modify the color of the image in specific areas but manipulates a theme color to make the content more attractive and meaningful.
The result of color correction is straightforward, it just changes the color to remove distraction and show the original color of the product or image. In addition, color grading is used to give the image an aesthetic appeal and it is mostly done with landscape images, cinema graphs and to turn a simple image into a bewitching one.
Moreover, color grading isn't applied to any specific areas, it handles all the different colors, shades, and exposures in the image.
Who Needs Color Correction?
Color correction is one of the basic photo editing needs for people who have a technical reason to use photos. Photo is a necessary element and we need to use them everywhere from social media content to offline product catalogs. It becomes an effective way to communicate, convey a brand message, grab attention, and impact with powerful visuals. If you are a business, whether it is online or offline, you must consider visual elements to increase brand awareness and get potential consumers. Online e-commerce businesses need color correction to fix the color of product photos. To design offline product catalogs, business brochures, banners design, and posters design, graphic designers use color correction techniques to adjust the color.
However, photographers also need this when they have unwanted color in the photographs and fix it with color correction.
How Do You Color Correct an Image?
If you have images that need to be fixed in colors and other aspects, they should go under image post-processing. Post-processing is a broad term that incorporates dust removal, background removal, retouching, shadow, manipulation, and other image editing processes.
Therefore, it is not so easy to perform image post-processing without the skills of advanced photo editing. Though if you only consider correcting color in your image, it is not that difficult. You can easily do it with Photoshop advanced AI. But before that, you need to get the idea by watching YouTube videos and color correction tutorials on the web. Albeit if you don't want to do this on your own, you can go for the best color correction services online to get the job done by professionals.
Finally, color correction techniques come with many benefits to us. It helps us to fix images' color and make them look more gorgeous. For the best result, you can take professional help to fix image colors naturally.