Difference Between Graphic Design and Web Design
There is nothing better in the modern world than having expertise in multiple skills. The world is being transformed into a somewhat digital world where most activities will be done through computers, smartphones, and robotics. It doesn't mean that offline activities will lose their priority. According to our present lifestyle, we can easily understand what will happen in the next ten years. To prepare yourself for this highly competitive online generation, you must have learned various skills. Programming, web design, graphic design, digital marketing, e-commerce business solutions, cybersecurity, and the list will be so long. Among them, graphic design and web design are admittedly the most popular skill development objects at present. Millions of people worldwide are making employment as individual graphic designers or as an employee of web design and graphic design agencies. Are you interested in learning any of these? You aren't the same in this regard as there are lots of people also intending to start learning graphic design and web design. But they are hesitant to choose a specific one to start with. If you are new to this and don't have holistic knowledge about them, this article will help you to have some.
What is Graphic Design?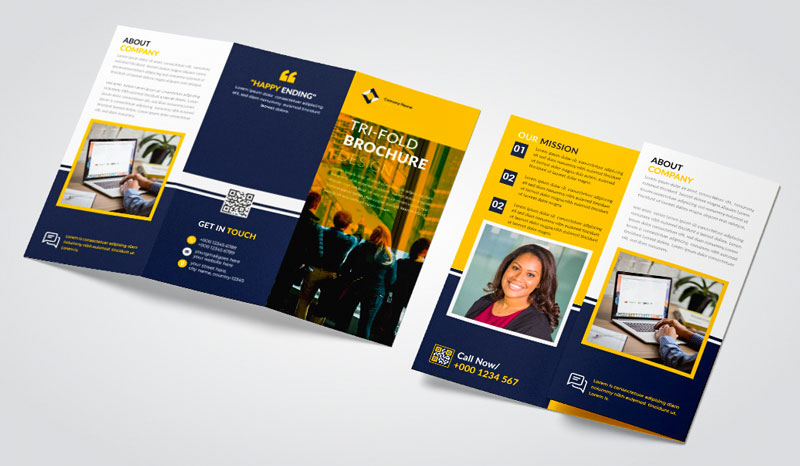 We are surrounded by visual designs and arts that not only show things but share necessary information sometimes in an entertaining way. Graphic design has become the most required item in our day-to-day life. Everything we visualize in both the online and offline world, like banner design, leaflets design, billboard design, images, websites, pop-ups, etc. all are the result of graphic design. Therefore, graphic design is referred to as the best way of visual communication. Graphic design mainly works with visual elements such as images, illustrator arts, shapes, typography, and colors. Graphic design experts are highly creative as they can produce unique designs, draw characters, animation, and so on for specific purposes. The demand for graphic design is now so high. All types of businesses need a logo and branding design to reveal their brand identity effectively. Besides, it is also related to photo editing, motion graphics, and animation-like industries. So, if you just started with the basics of graphic design, you can move on to more critical skills and make yourself an expert in them.
What is Web Design?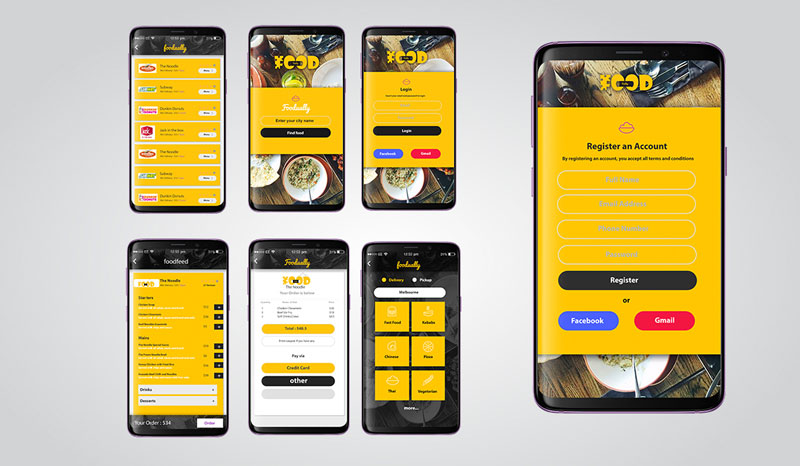 As the name refers, web design & development refers to the task of designing a web design, and preparing the most engaging visual interface for websites. Web design is a huge area that encompasses web graphics design, user experience, user interface design, wireframe layout, website image optimization for faster loading, and so on. Web designers must have known different programming languages like HTML, CSS, JavaScript, Python, and so on. They also need to use typography, color, and images to bring sophisticated feelings to each webpage. Web designers' tasks vary based on their skills, what they can do and what they can't. For example, there are different activities like the front end, back end, and full-stack if anyone has accomplished all the skills of designing web pages. However, it can easily be understood that both graphic design and web design are at the top of the demand in the present situation. Today, the website requires all aspects including business and even personal branding and creating portfolios.
What are the Differences Between Web Design and Graphic Design?
Digging out through the expansive field of graphic design and web design to find out the relevance and irrelevance is not so difficult. When you are desired to choose one of them for building a successful career or just for passion, both fields have huge opportunities. In the above discussion of graphic design and web design characteristics, we have learned that they are completely different in procedure and way of use. For your convenience, here is an illustration of the differences between web design and graphic design.
Elements
Though both graphic design and web design deal with visual references, the graphic design makes it for visual communication and stands in the way of making an impression on viewers. Graphic design elements are usually shaped like rectangles, circles, triangles, etc. Through graphic design software, you can easily build up an ultimate form of art and design. Graphic design has a high demand in the offline market also. All the offline print adverts are the results of graphic design. On the other hand, web design uses programming codes like HTML to make the structure of a website, and CSS to bring color and interest to that. Some other programming languages vary in their usage and purpose. However, web design is not just using codes, it also uses graphic design elements such as color and typography, visual images, and videos. Therefore, we need graphic design and web design to make a website perform outstanding in its journey.
Purpose
According to the purpose, graphic design and web design drive distinguishably. Graphic design is needed when you have to create visual communication materials for your brand, business, or in any other case. People mostly go for a graphic design company to make both online and offline business cards, logos, personal brand designs, offline and digital banners, and photo editing services. When creating graphic design objectives, color combination, focusing on main goals, strong call to action, and other visual messages prioritize making it a successful design. Web design is completely distinct in purpose from graphic design. The goal behind web design is to make the webpage dynamic and also intends to provide the best user experience. If graphic design relies on art, then web design is technical. Not only that, but web design also works for faster loading speed, making page layouts, optimizing images for faster loading, and so on.
Presentation
In the way of presentation, graphic design and web design are distinct from each other. If graphic design makes sense of static images to lure viewers' attention, web design makes it dynamic with backend code and programs. Web design not only plays the role to make things visualize but also inputs interaction, and visual effects to impact users and present things livelier. There is also variation in the usage of color format as graphic design mostly uses CMYK format to make things bright and colorful. While in web design, there is mostly used RGB color format to fit things for all users.
Generally, graphic design is targeted, people need to design specific items for specific purposes and they have a target audience base in most cases. Thus, they prepare things according to their audience, research how they would interact, and design things in that way. On the other hand, web design isn't built for a specific group of users when you are keen to have a website, you don't consider a particular group of users as your audience. You have to make it average and appealing for all who will visit your web page.

Services | All Kinds of Content Creation Services Company
What Kind of Skills Do You Need to Learn Graphic Design?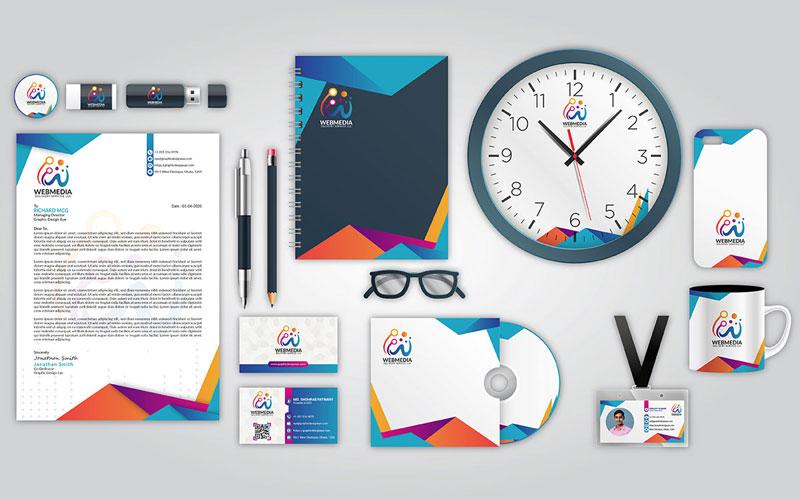 In common sense, graphic design is a huge sector that encompasses all kinds of visual and communication design. If you want to start with graphic design, then the first thing you need is, to get some basics. Graphic design is done through some graphic design software and tools. There is both entry-level and professional-level software you can easily know about online. Although, there is a plethora of graphic design software available and if you are interested to know which one will be perfect to start as a beginner, then the answer will go to Photoshop. Photoshop is software that is complete overall you need to design anything. Photoshop is made with all the necessary tools and options you need. You can create, edit, separate, and add, and so on with images in Photoshop easily. Starting with Photoshop, you have to move on to Illustrator which is admittedly the best vector art software at present. Illustrator makes digital art super easy as you can simply create what you want, shapes, designs, creative art, cartoon characters design, etc. with Illustrator. Once you enter the expansive field of graphic design, you can't stop learning and you get to learn new things every day. However, having graphic design skills will also help you make money as a freelancer or you can get hired by graphic design institutes also. Here are some basic graphic design skills listed below.
Mastering Photoshop, Illustrator, InDesign, and other software's which you want to be expertise

Logo design

UI/UX design

Branding design

Print design

Advert design

Creative art

Editing
What Kind of Skills Do You Need to Learn Web Design?
To become a successful web designer, you have to be concerned about a lot of things. Graphic designers can go on so far as to have the basics of controlling design tools and software. But a web designer's duty is not as easy as that. Web designers have to pay attention to both the visual aspects such as colors, typography and the perfect positioning of contents in the webpage and they also need to ensure that all the things are running swiftly in the webpage. Therefore, if you desire to become a web designer, you should know how to present web content explicitly and also look at the user interface and experience design. However, if you are keen to learn web design, here are some basic skills you should pay attention to in the starting.
Responsive Web Design

User interface and user experience design

HTML

CSS

JavaScript

Good hand-over visual graphic design

Content management system

Copywriting

Web application development
Can A Graphic Designer Become A Web Designer?
It is completely up to you and your passion. If you are good at any of them but you want to turn on another just for personal interest, then it isn't a big issue. You can find so many people who are skilled in multiple sections like web design and development, graphic design, illustration, photo editing, and so on. Skills are the top priority in the present competitive field online. If you have multiple skills and work experience in different sectors, you don't have to look for a job but the job will always find you. Having expertise in both graphic design and web design will help you solve problems in both front-end and back-end visual design processes. And since graphic design and web design have similarities in some aspects, if you're a creative and skilled graphic design expert, then web design will be an easy-going option for you. Once you have learned web design, you can include one more skill along with graphic design in your resume.
Endnote
Whether you are going to choose a career option or you are here just to quench your thirst for web design and graphic design. These two options have become the most chosen skill development programs by individuals. Career consultants also recommend learning these skills because no matter what, you must face the necessity of things related to them in your day-to-day life. When you have a good hand in graphic and web design, you can independently run online businesses, make your websites, and so on.