Leaflet Design Service
Leaflet design is a way of promoting your business by introducing and knowing people about you. It is a great way of promoting anything like a business organization or event. it is also used to raise social awareness of any issue. It can bring attention to non-potential customers to your business. So, leaflets have much usefulness. In this context, we will be able to know some more potentiality about leaflets and how we can make an attractive one for our purpose. If you are looking for leaflet promotion then you are in the right place because this post contains all about leaflets. So, let's start,
What Is The Purpose Of Leaflet Advertising?
Why should you need to make an advertisement with a leaflet unless choosing another media? There are so many reasons behind it. I am describing below the same, just take a look and make your decision,
Leaflets Can Entice Customers
Yes, it can lure non-potential or potential customers to you. Most of the time leaflets would give to people's hands in crowded places like bus stops or front of schools or college gates. It is designed for wide distribution that's why you can inform a lot of people about what you want to give them. If you're a business owner and you want to make a sale or discount offer to increase traffic to your store through digital marketing. then you can design a leaflet which surely meets all your purpose and distribute them among people so that they can know what is going on. In this way, you can easily entice customers to your shop.
Leaflets Used To Inform People About Something
Newly form the business, organizing an event, raising social awareness events whatever is the purpose, one can surely use leaflets to gather people or can let people know about any of the issues. A good leaflet will tell its recipient exactly what is offered from the service and provide crucial information in a small space. It will clearly show all the information about an organization including brand name, brand logo, and contact details.
Cost-Effective
Surely, the leaflet is the most cost-effective advertising process. Though the leaflet is a small piece of paper it still contains all sorts of information you want to give out to your clients. You can make an ad with a banner design or TV ad or posters design but it will take you quite more money than making advertising with a leaflet. Above all, leaflets are usually designed for wide distribution which makes the sense that you can engage a lot of people with them in a short time.
Best Leaflet Design For You
Leaflets can be designed in so many styles and you can choose any of them which can meet all of your purposes.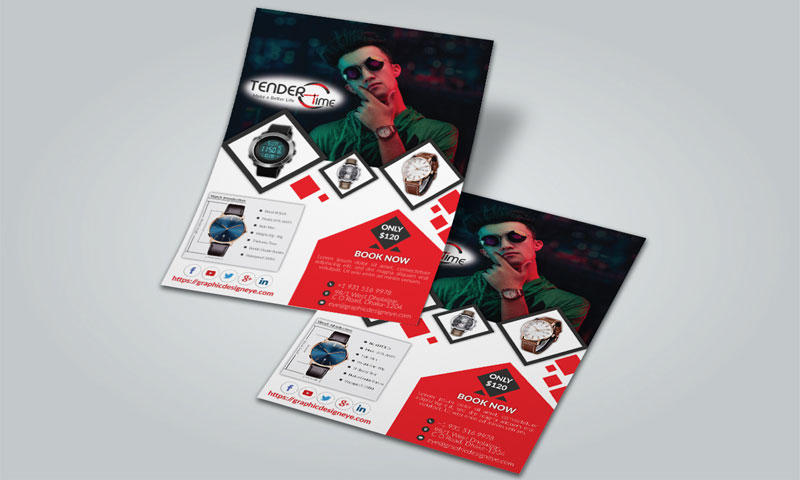 It is the simplest form of leaflet marketing which is made with just one single sheet of A5 paper. Although there is no reason to think that it is not as useful as it is just a single paper sheet because it can contain all your useful information on that single page for sure. Also, you can print one or both sides of the paper.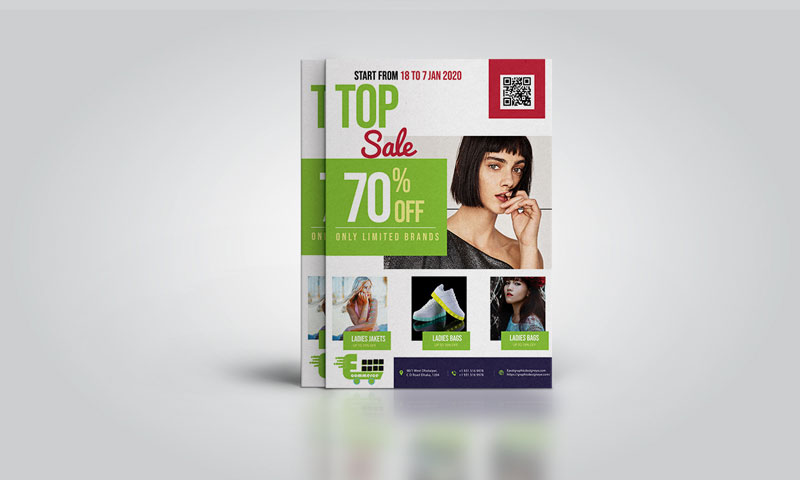 Use a sheet of A4, with a single fold to turn it into an A5-sized booklet. This is an effective way of getting a bit more marketing information for your customer.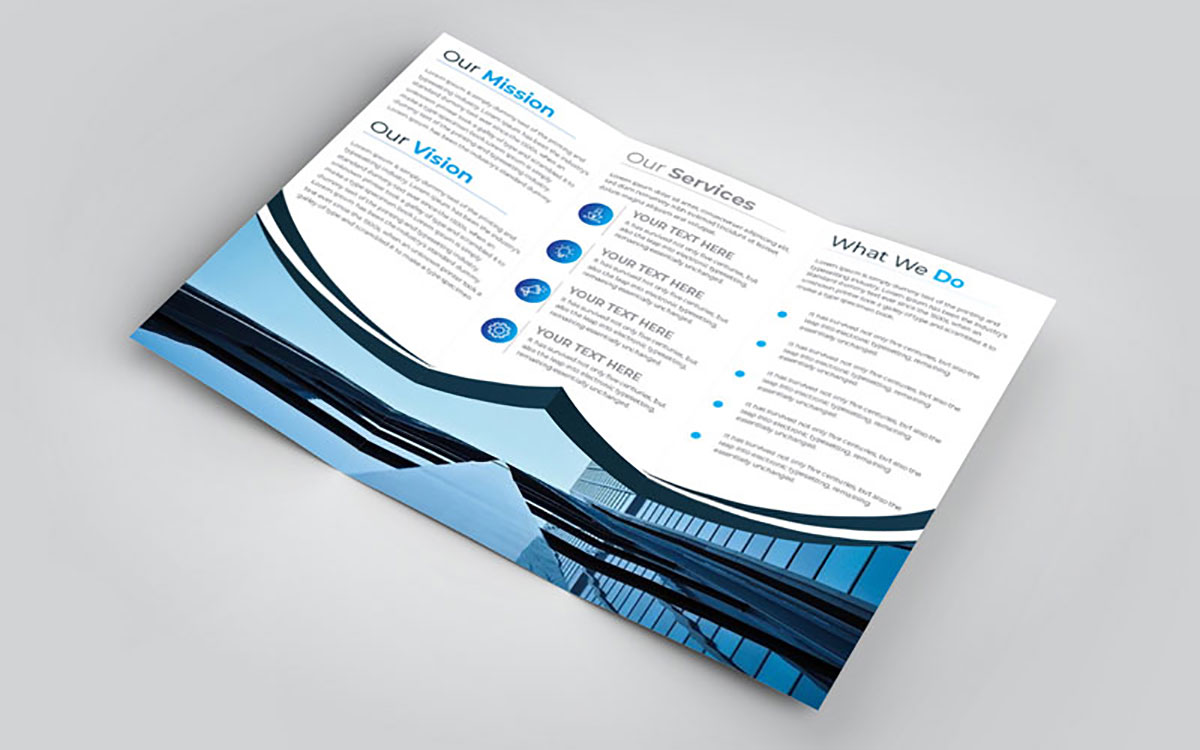 This type of leaflet is created by folding a sheet of paper twice in the shape of the letter Z. generally this style is used for huge product reviews and to letting people know more about you. By the way, you can also add elements by making each panel standalone so that it opens with one large view to the reader.
Graphics Or High-Quality Image
You can simply put some graphic design into your leaflet to make it more eye-catching. On the other hand, if your leaflet is containing a product review, then you must have to add all of those product images which you include for.
Call To Action (CTA)
The final step is to make a way for your recipient into taking the appropriate action. The main purpose of making a leaflet is to let people know about yourself and also increase your traffic. So, you should simply put a CTA for your recipient so that they can contact you. whether your CTA is a phone call, a website visit, or something else, your CTA should be clear, bold, and a central focus of your leaflet design.
So where does this leave the leaflet, in the marketing camp or the sales camp? A leaflet can sell a product instantly. It is a very useful element for cost-effective product marketing and is chosen by many marketers because of its convenience and wide distribution purpose. To ensure the best leaflet design for your purpose, you may need to find an expert who can do the best job for you. If you aren't capable of finding this, then you may ask Google for the solution as there are so many online leaflet design service providers available near me.
How To Design The Perfect Leaflet?
If you are looking to design the perfect leaflet for your business then you must know how you can design an effective leaflet design or you can find the best leaflet design near me. For example, with just an effective graphic design in the leaflet, you can quickly grow your business and convert prospects into paying customers if it has a focused message, supporting images, clear benefits, and a powerful call to action. So, the first thing you need is to understand what can make a successful leaflet for your purpose, here we're describing the same,
Use your brand color palette and logo. If you have a brand logo then don't forget to put it onto your leaflet as it can be visible to your audience in a different way.
Make it different from other leaflets. There are many leaflets and we can see them here and there. You need to create your one in a unique way to get people's attention to it.
Give your details such as the name of the event, offer or shop, your location, contact details, etc.
Make it readable. When a recipient takes your leaflet in his/her hand, they either read it or throw it but if you keep your leaflet easy to read then they have the curiosity to read it at first.
Work with space so that it won't look so scribbled.
Choose an attractive title that says it all.
When you are on the way to designing leaflets for your business, make sure to meet all those points to make it perfect.
What Makes A Good Leaflet Design?
From the above picture, we can see the anatomy of a successful leaflet. What does it make them think? Yes, if you make a successful advertisement design with a leaflet then you must have to know for what reasons we can call it a successful leaflet. Let's have a deeper look into it,
Headline
Your leaflet must have a beautiful headline to capture attention and communicate a simple message.
Sub-Headline
The sub-headline of your leaflet should support your headline with additional information to drive a bit closer to what the recipients get to know from you.
Discount/Offer
We can see leaflets for this purpose more as most of the shop owners want more customers to engage when it's time for a discount and sales. Although leaflets with discount and sale offers will make the recipient feel special and encourage them to make a purchasing decision more quickly.
What Is The Size Of A Leaflet?
The leaflet comes in various sizes and you can choose the best one which can meet all your purposes. Usually, the size of leaflets depends upon the distribution plan and also the way you want to display your leaflet. That means how much content you want to add to it and how much space it takes to keep it visually attractive. Some regions have specific image sizes and formats for leaflet advertising. For example, in the UK, the most common leaflet sizes are A6, A5, A4, etc, and also the DL size. I would like to show here the measurement of DL size leaflets that's are, A6 – 105*148 mm, A5 – 148*210 mm, A4 – 210*297 mm, A3 – 297*420 mm, A2 – 420* 594 mm.
What Is The Format Of The Leaflet?
As leaflets come with folded flyers design or on paper sheets, the variations come upon the folding plan of the leaflet. in other words, the paper sheets used to design the leaflet, come in various formats, such as A2, A3, A4, A5, and others but formats are means the panel in leaflet design. The panels are the parts of the sheet that are delimited by the folds. For example, if your leaflets are folded one time, then it has four separate panels, and if it is folded 3 times then it has 6 panels in total. The folds are the lines along which the sheet is folded to create panels. Also, there are various leaflet formats such as 4 folds-18 panels, 5 folds-24 panels, 6 folds- 30 panels, 7 folds-36 panels, etc.