Best Graphic Design Software
What thing comes to your mind when you hear the word graphic design? Graphic design is a word of huge meaning and shares a lot of likelihood deals with visual content. You can say graphic design is a way of visual communication. You can say graphic design is the art of visual content. You can also say that graphic design is a door that enlarges the way of modern thinking and civilization through its great usage. Simply put, graphic design is the art of visual content like images, videos, typography, icon, emblem, and illustration. Graphic design improves the way of visual communication a hundred percent better than it was. In the present world, we can see banners, posters, advertising, attractive packaging design, pamphlets, wayfinding or environmental design, and signage design that all are the by-product of graphic design. You can call it a skill that lets you design anything you want to design virtually. Although the modern age comes with some modern tools that accomplish the way of visual content design completely. In this article, we will show you some great graphic design tools that you can use to design your own. Many of you have already known about those names of graphic design software, no problem, you can also check it to find the best one for you.
Why Need Graphic Design Software?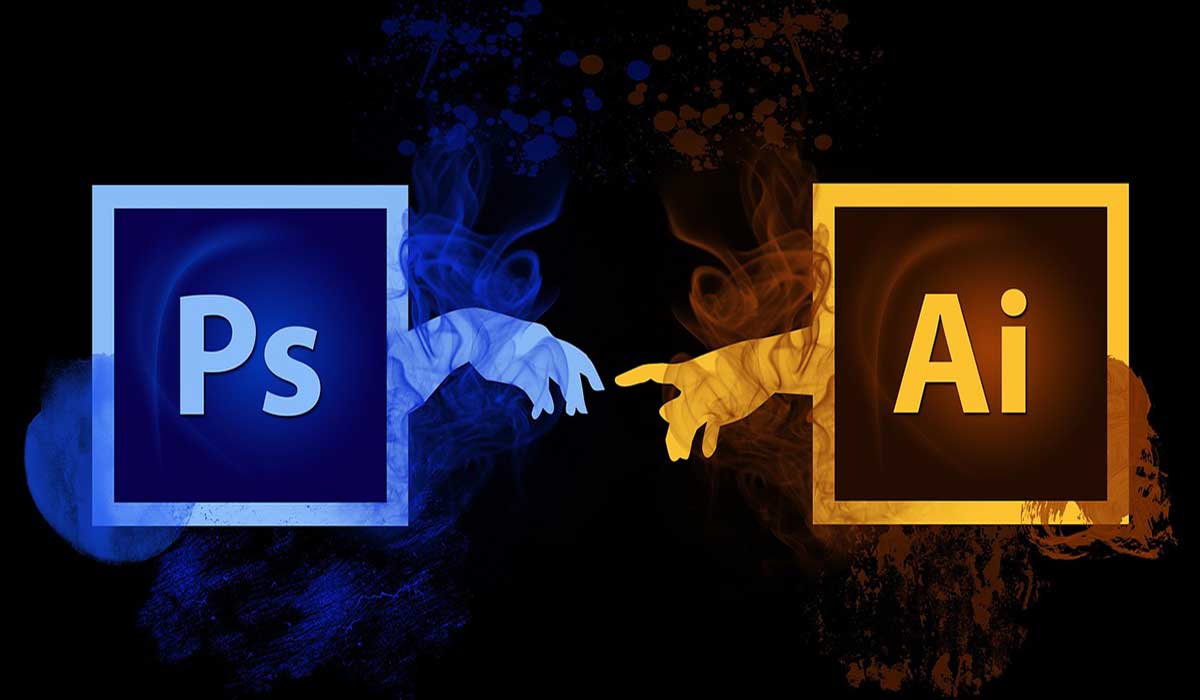 All types of work require skill, knowledge, and plenty of tools to make the job easier and faster. Graphic design is a thing of computerizing art. To do graphic design, you must have a computer/laptop at first. But, with just a computer, you can't do the work of graphic design. Because you have found the door that is locked with a password. What is the password?
The password is graphic design software and proper knowledge to use that to make the design. The invention of graphic design software is an important thing in the present civilization. It has made the work easy and we are now designing whatever comes to our mind with those powerful graphic design software. Graphic design software comes with great features that we can do anything with visual content. As you are here to know about graphic design software, that means, you have enough interest to know the details of them. So, I am describing the same here below,
Adobe Photoshop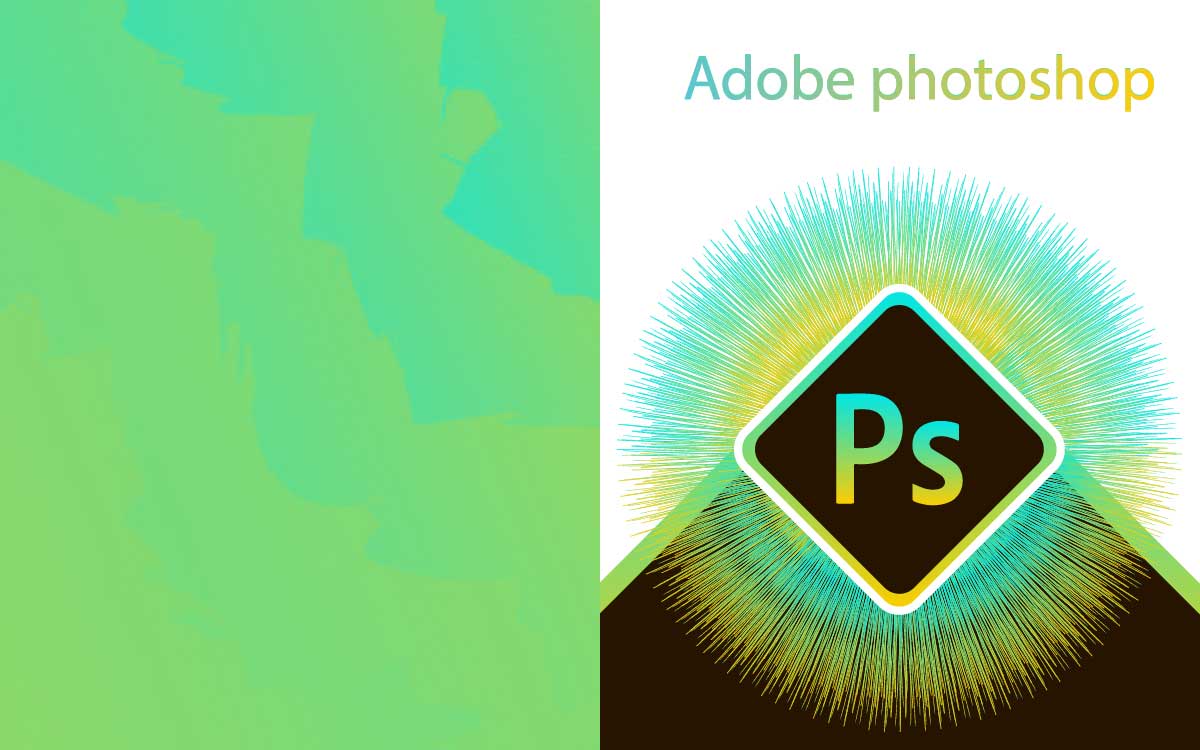 When we are talking about graphic design software, the first name that comes according to the professional opinion is Adobe Photoshop. Adobe is the most popular name in the field of graphic design software. They are the most successful names as well. Due to the powerful features of graphic design tools and Photoshop effects, Adobe is the most reliable name for both professionals and novices in graphic design cases. Adobe has come with a lot of graphic design software such as Adobe Photoshop, Adobe Illustrator, Adobe InDesign, Photoshop Lightroom, and so on. They release updates of that software every year with new features and options. With the newest version of Adobe Photoshop, you will allow making,
You can make a selection of your images any parts quickly

Photoshop has a pen tool that will let you make a precise selection of any specific portions in your image

Don't like the background of your image? No problem, you can easily eliminate any unwanted background of your with Photoshop

You can adjust the color of your image where you think to do it

Photoshop refers to some great effects that can change the outlook of your image like the shadow effect

Want to add some stylish text or typography to your image? Don't worry, Photoshop will give you the chance to do that perfectly and in the way that you want to look

It can also use for web and mobile apps user interface design

3D design capability offers you to make any type of 3D design

Easy file transfer system among different platforms

It has also the ability to edit animation and video layers

Synced libraries and cloud document
Adobe Illustrator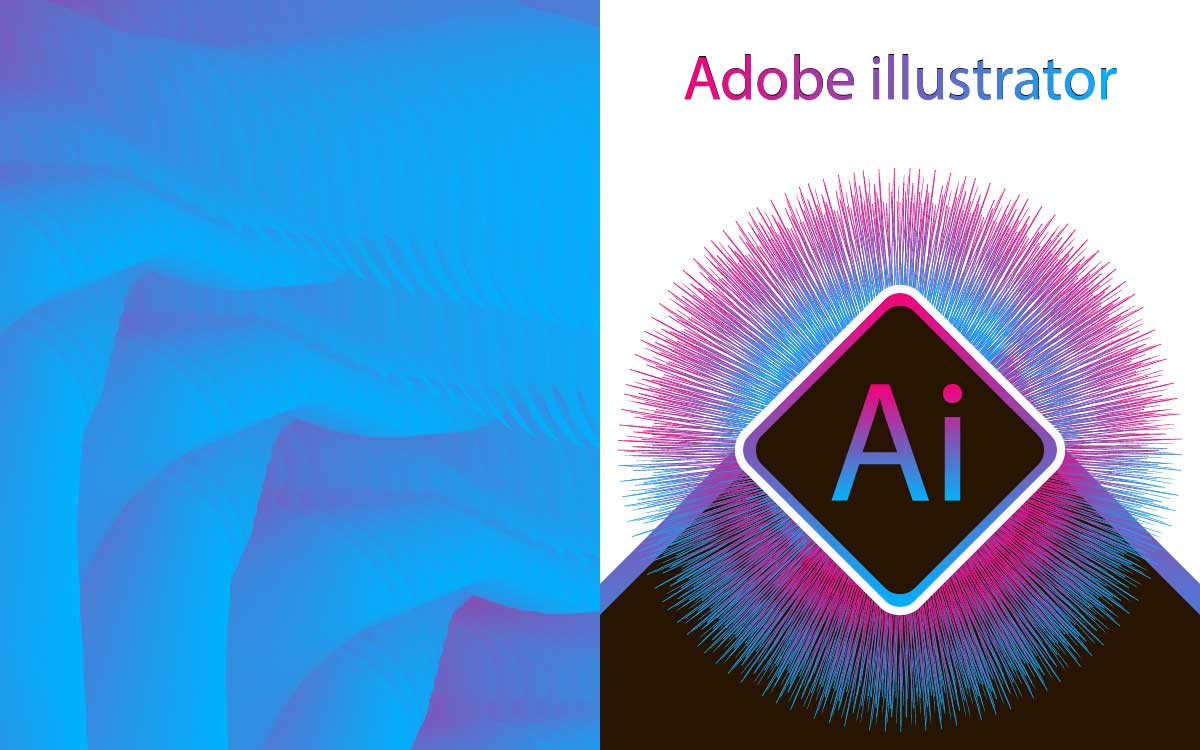 Adobe Illustrator is a software that works using vector graphics. When Adobe Photoshop is used to solve raster image problems and adjustments, adobe illustrator is the best software to deal with vector graphics. Adobe Illustrator is a decent software addition in graphic design that will let you create everything for your mobile and web design using specific lines, shapes, curves, and other elemental forms. It is mostly used for vector drawing, line art, logo design, icon design, book illustrations, product packaging, and billboard design. Here are some key features that are given by adobe illustrator,
Vector-based design tools

Built-in design templates and presets

Touch workspace

Live shapes capability

Custom design options

Shape builder free form mode

CSS extractor tool

Color synchronization

Anchor point enhancement options

Path segment reshaping option

Smart guides

It features Adobe sensei AI that can turn a raster photo into vector graphics automatically
With those options, adobe illustrator will give you the best working experience in vector drawing and editing. Mastering adobe illustrator will allow you to work faster drawing with its presets and templates. Moreover, adobe illustrator offers its users more than 90 million images, videos, templates, and other helping assets in adobe stock. Generally, adobe stock is a marketplace of some pre-built assessments to help their users to grow up faster.
CorelDraw Graphics Suite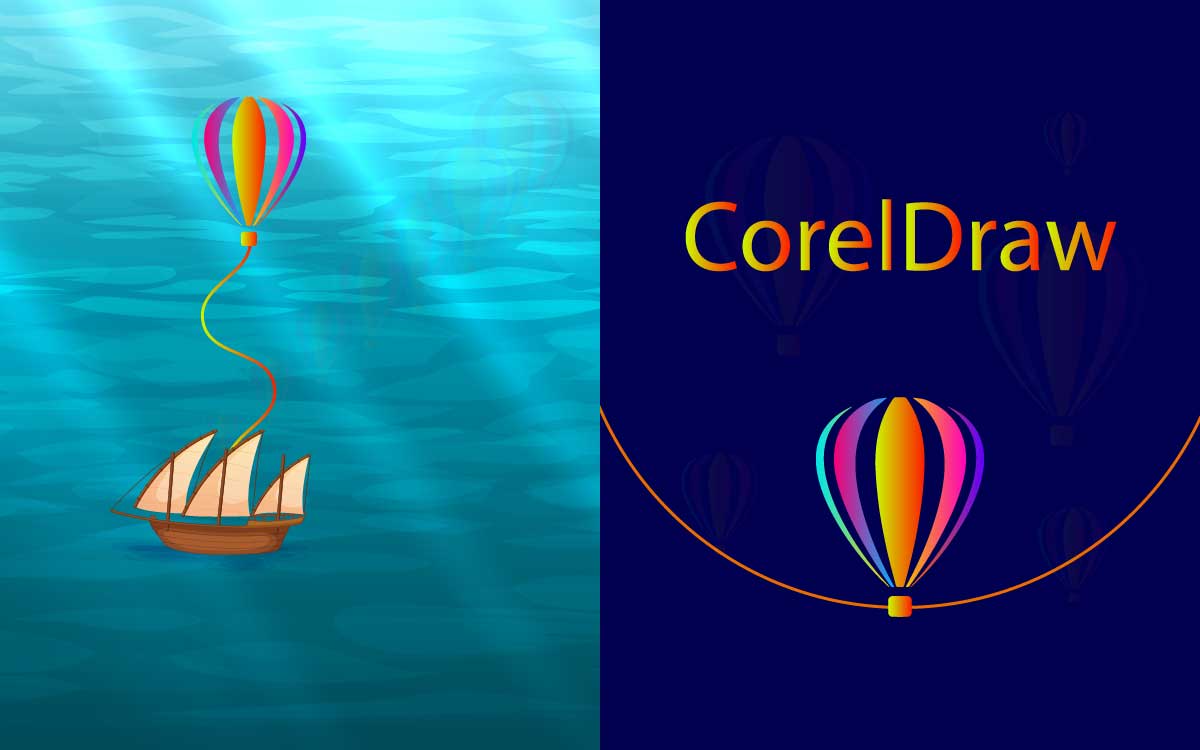 CorelDraw is more than software as it offers all types of graphic solutions including raster and vector works in a single package. So, it comes as a bundle of software rather than a single application. It is mostly used by all types of publishing media as it helps them to design beautiful printing design materials. CorelDraw features some different items such as Power Trace, it is an important option of CorelDraw that lets experts turn a bitmap into a vector illustration. General graphic design tools give you effects that can't be customized previously. While CorelDraw will allow you to present your raster images artistically. Its machine learning and artificial intelligence system refine the outline of your selective object. You can also get a perfect selection even in sharp edges where the object includes fur or hairy selection. Well, CorelDraw Graphic Suite features,
Advanced library with thousands of digital images and photographs

Its customizable UI lets you adjust the interface in the way, you would like to look

Smooth transition from desktop to tablet mood

Professional-level features

Fun and easy instant gratification system

Unique features

Non-destructive bitmap lens

Easy to learn and use for novice
Inkscape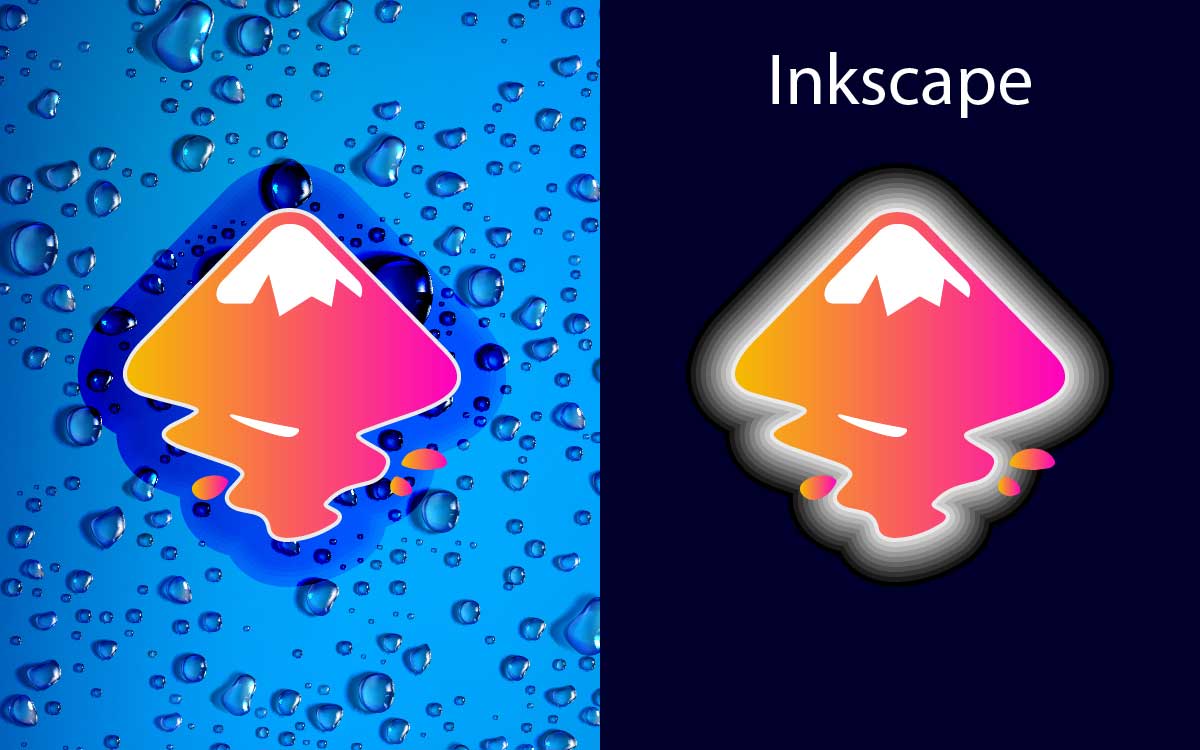 Another graphic design program with many excellent design features and tools is Inkscape, which you get almost free of charge. These graphic design programs assist designers to construct flexible graphic designs that wouldn't stretch or blur during resizing. Although, a free graphic design tool, it is now used as an alternative to adobe illustrator. It has the option of open-source code that helps you to change the lines of code and also, enhances the workability of the program. This free graphic design software features options,
Specific lines for text without frames that come together as a sort of paragraph

Multiple gradients to create complex combinations

Supports ready-made plugins into it

To save time and effort, users can give ample to predetermined types of filters

Not worthy to deal with professional works
Sketch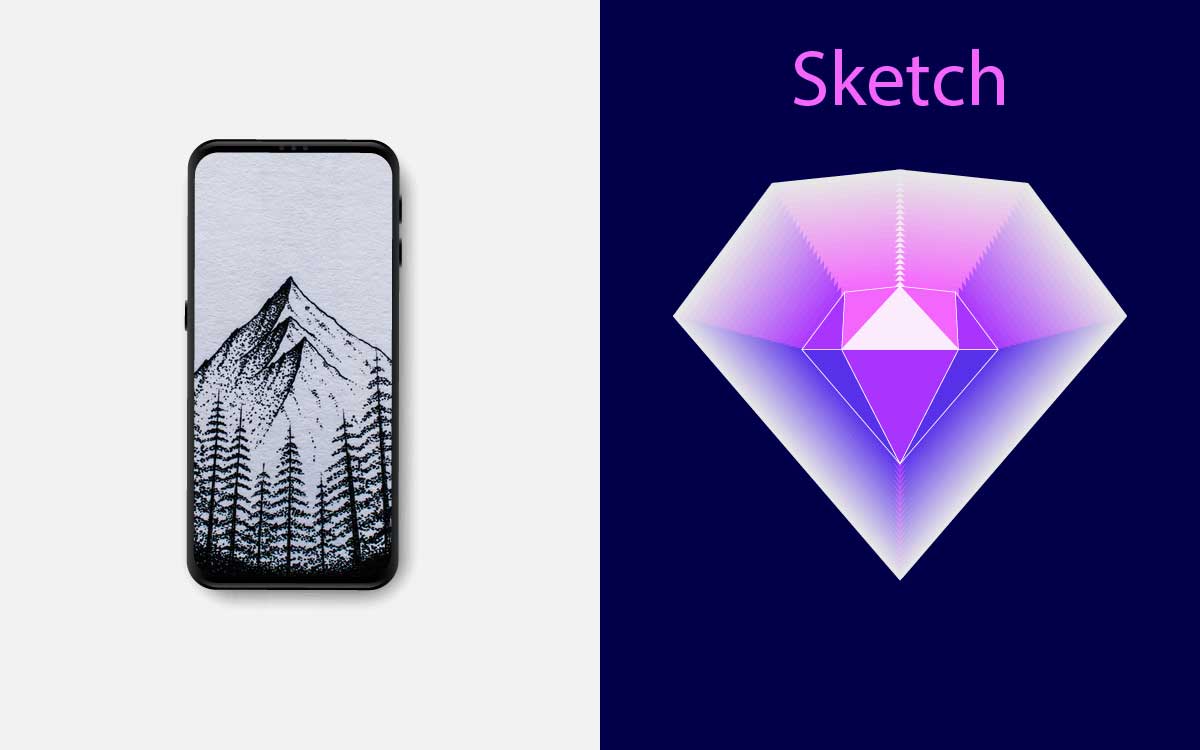 It is another vector-based graphic design software that is mostly used to perfectly design the interface of mobile apps, websites, and others. Sketch is a purchased software but unlike Photoshop, it supports a yearly payment system. With an interactive interface and simple collaboration systems, Sketch becomes the most likable screen design tool for professionals. Today, most developers tend to hand sketch files over layered Photoshop files to the designers. The program was explicitly designed to deal with interactive interfaces for different platforms. It offers users,
A quick solution to get individual plugins for unique tasks

For an iOS device, it offers a library of the artboard and also layouts for web design & development

Easy file sharing and collaboration process with the cloud

To recognize the designs look on a specific device, users can access designs on a larger device

Supports layer or group as a PNG file

It has an auto-save system that prevents any further modifications of the design from loss

It supports only the Mac platform

Works with illustrator assets
From the above-mentioned graphic design software, you can choose one of them to start your learning or working process in the graphic design field. If you are a novice in the field of graphic design, you should learn the basics of the software's tools and usage. Otherwise, you wouldn't be able to apply them perfectly. If you don't want to start learning with any paid program, then no problem, there are so many programs also available that don't prefer any payment to use like Inkscape. You can also start with one of them.