What is a brochure?
The brochure is the most important part of graphic design and the brochure is an informative paper document that is used for advertising. It is also used as a promotional document or as an introduction to a company, organization, product, or service. A brochure can be folded into a template or leaflet.
Traditionally, they are single or multi-fold paper-based documents and are used to make them in different shapes and sizes. It contains multiple pages that bring reviews about a company or its products to inform customers about their services.
Brochures are distributed in many different ways: as newspapers inside, handed out in the street, by mail, or placed in brochure racks in high traffic locations.
Different business marketing brochures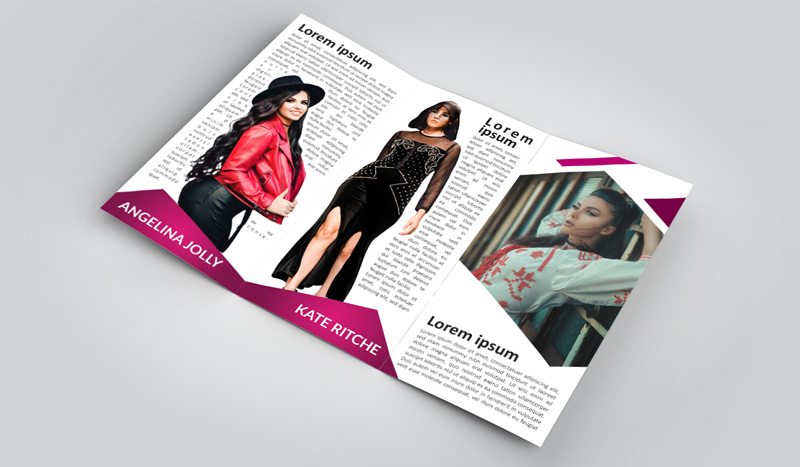 Marketing brochures come in various types and each type has got a different role to play. According to its format and layout it can be classified in some different ways, such as-
Gatefold brochure
This type of brochure is usually folded inside and readers can keep it for a long time. To make this type of brochure is very costly and it is not used for general purposes. whatever, this is a fairly uncommon brochure type and it has a great influence when it is used appropriately.
Bi-fold brochure
It is also known as a half-fold brochure which is a sheet folded directly in half. It is one of the most common and broadly used brochure-type among us. This type of brochure is best for-
Simple business presentation
Product reviews
Making catalogs for heavy type products such as a car, cloth, or electronics accessories
Tri-fold brochure
It is also known as the latter fold which presents as a letter in an envelope. It is very common as we can see it everywhere.
This type of brochure is best for-
Prospectus
Contents with huge information
Visual content such as maps or infographics
Z fold brochure
It is also known as a z fold or zig-zag fold brochure which is created by folding a sheet of paper twice in the shape of the letter Z With this brochure, you can add elements by making each panel standalone so that it opens with one large, dramatic photograph to the readers.

Services: All Kinds of Content Creation Services Company
What is a brochure design?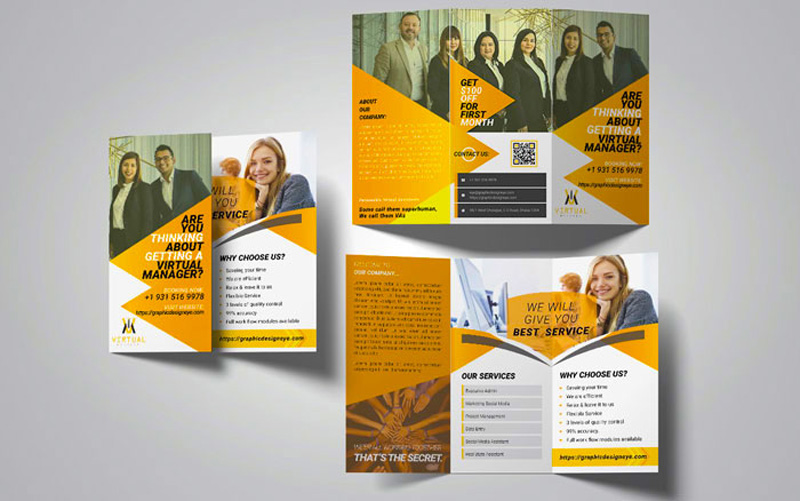 Brochure design is a very common keyword in the graphic design sector. It is the service in which a document is used to design to advertise business products or services. Brochure plays an important role in letting people know what your company/business is about.
So, designing brochures is pretty complex as it works to get attention to your products, it will be designed perfectly. However, if you want to get the best result for your products, you are best off signing up with a professional brochure design company.
What are the purposes of the brochure?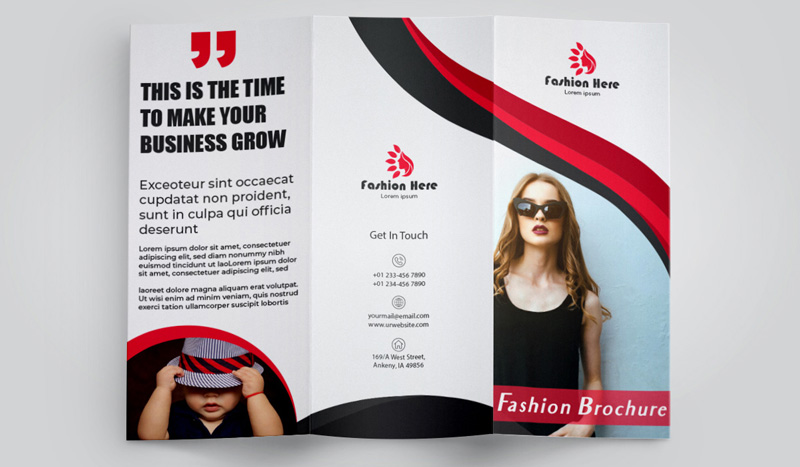 There are so many useful purposes to use a brochure. You can use a brochure for many reasons, such as-
If your brochure is designed effectively, you can catch your target audiences' eyes when they see it for the first time.
Innovatively promote your products or service
Build trust between you and you're a potential consumer
Costing you less than advertising TV or in the newspaper
It is easy to distribute
Brochure holds a lot of information
Why is a brochure important for a business?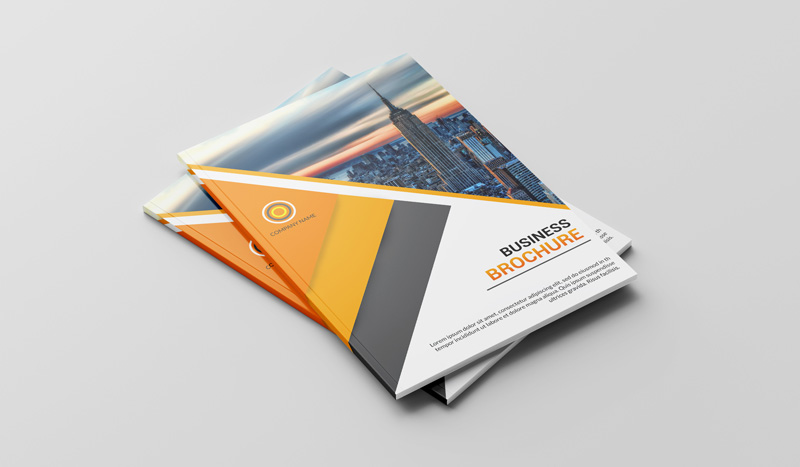 A brochure is an elemental piece of printed works of your products and services which a potential customer can easily carry out with them. It keeps a great impact on your business in their hands and also in their heads that will remind them of your services.
There have some advantages if your company has a brochure and that is
Brochures can provide a positive expression about your company
Brochures are perfect for trade shows
It will help you with many networking opportunities
Brochures become a great marketing tool when reaching out to new customers
Brochures can amplify your company's visibility
A perfect designed brochure acts as an introduction to your business