How to Brand Stand Out on Social Media?
In the crowd of social media activists all over the world, it is turning into a challenging part for businesses to make a particular existence with a minimum potential customer base. For many reasons, people are now more likely to close offline activities and start digging their fate out in online eCommerce businesses. If you consider the situation at the time of writing this article, the time of the epidemic, the time of the curse on business and public life. The pandemic brings some life lessons that will be going to become regulatory in the upcoming time. People realized the importance of online business and maintaining social distance from the pandemic wave. The time is not so far when all the trade and traffic will be online-based. To keep your existence in that flow and to make luck favor you, you should take full advantage of it online. Since social media activity is increasing tremendously, you can't ignore the power of social media and use it for your benefit. If you are a social media user, no matter what platform you use most, you can see marketing, advertisement design, sale posts, and also people ordering products online. Social media is like an umbrella, covering most of the sectors which make sense in our daily life. If you want to place it under the umbrella of social media, then you must have thought about a lot of matters. What are they? Let's know about them,
What is Branding on Social Media?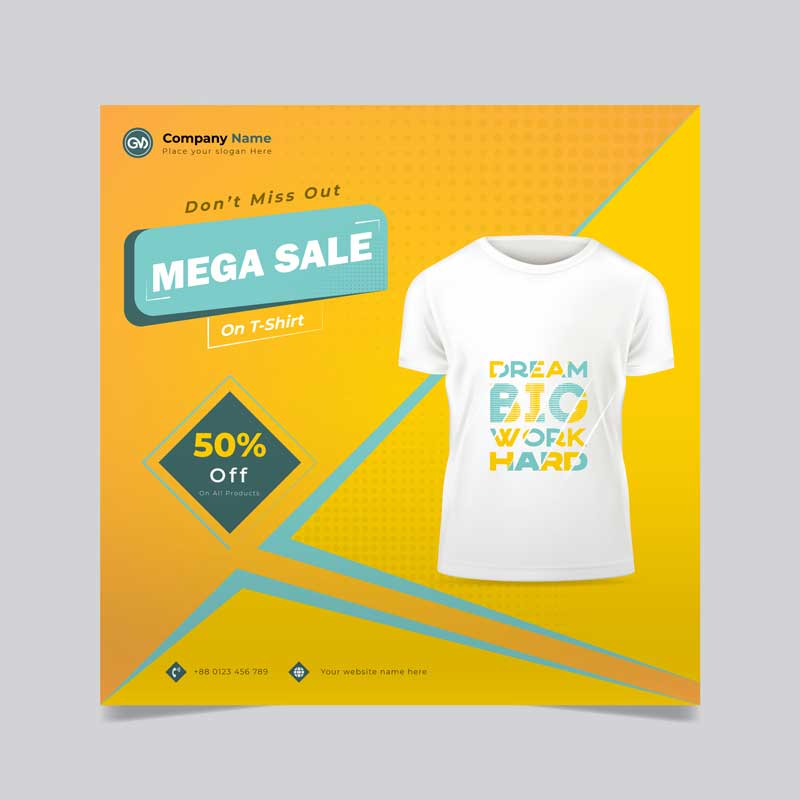 Branding on social media creates an easy sense of business that is active in social media, has a brand page and groups with fans, and takes orders online. Social media indeed makes it too easy for both consumers and retailers as they don't have to see one other face to make a deal. Every day, there are thousands of pieces of content shared on social media and most of them are related to brand and self-business. We see product images, brand awareness, animation videos, and so on social media. We can afford any services like photo editing from anywhere we want. However, Social media branding is much more strategic than you think and at present, it is not so easy to stand out with brand identity on social media. Because the competition is rising high every single day. All the people are now targeting social media to increase business facilities and circumference. We can comprehend the power of social media, and how it gathers people all over the world in a particular field where anyone can connect, and contact each other. Not only just connect and contact, but people are also now selling products and services from one side to another side of the world.
Therefore, social media branding is at the top of my interest. It is way more effective than offline branding and crosses more than your offline branding assets. So, simply put, social media branding refers to the practices and strategies to create a distinguished brand identity on social media. In other words, engaging with lots of people and making them your potential customers also goes to social media branding.
Tips to Build A Better Brand Presence in Social Media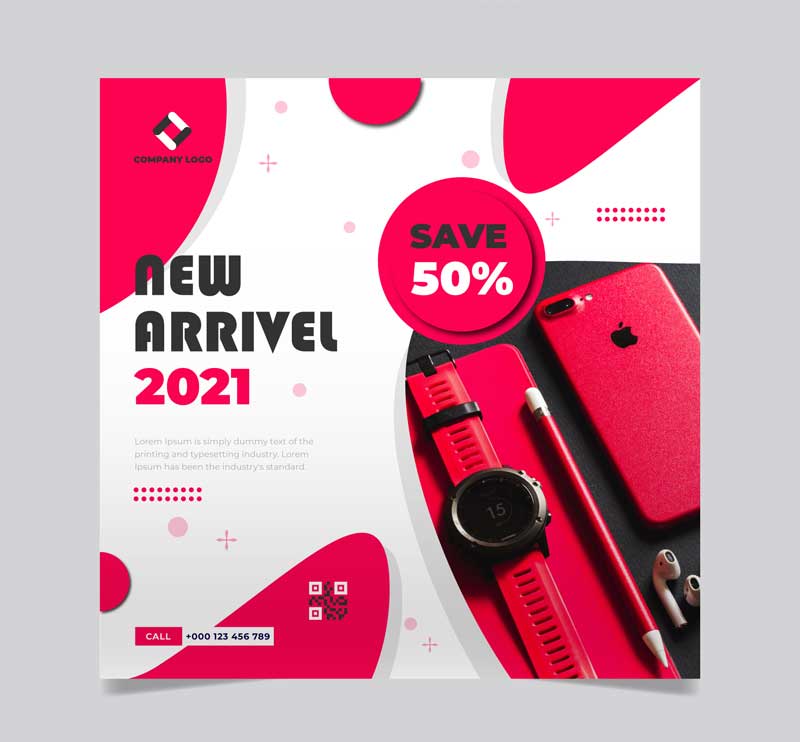 If you are a brand and you don't have a social media presence, then you are still a lot behind your competitors. Because, in the twenty-first century, brands can't be imagined without online activities. For a particular brand, a website, and social media coverage is highly necessary. But it also makes sense that it isn't enough to create a page on social media for your brand and do nothing after. You should have goals and a plan to make your social media journey successful and full of prospective rewards. Here are some tips shown to make you realize what you should have to do to build a better brand presence on social media,
Define Your Goal
Creating a strong brand perspective on social media calls for a lot of activities. They are distinct from each other and deal with different aspects of social media branding. For instance,
Engaging people

Consumer retaining

Creating marketing campaign

Increasing brand awareness

Increasing community engagement

Leading web traffic

Sales/lead generation
These are different types of social media goals that you can set. Without setting a perspective goal, you can't determine your next step. Each goal has a separate targeting and management system to accomplish what you want. Your goals will set a budget and will encourage you to take the right action at the right time. As we are here to tell you distinguished ways of creating a brand presence on social media, then you should find out goals that will set your brand. Once you set it up, you can visualize what steps you should take to initialize those goals.
Choosing the Right Platform
Choosing the right platform means recognizing where your target audiences are. Since there are so many different social media platforms like Facebook, Twitter, Instagram, YouTube, and so on. But you have to consider those where you can get the most response from people who are interested in your brand, its products, and its services. Fortunately, some tools and integrations have been found to help social media marketers. These tools are incorporated to make market research, analysis, social media campaign settings, and also measure success. To realize which platform holds more of your target audience, you have to use these tools. For example, if you are selling fashion products and you aren't sure where to get more fashion enthusiasts. Then you can use social media management tools to check which platform conceals more customers for your brand. Then you can choose that platform to make a marketing campaign for your brand and in this way, you can increase your brand visibility also.
Target Audience
Targeting an audience is crucial to increasing brand presence on social media. Creating your brand presence on social media means you are going to make a trade-in on that platform. Unlike brick-and-mortar type businesses where you set up a brand shop and people come to visit and buy products from your store. Social media marketing is distinct from that, here you have to go to your target audience, make offerings with what you have for them and persuade them to buy from your online store. Not all social media users are your target audience. It is because, when you create a marketing campaign for your brand, many people will see that but how many of them will take direct action to accomplish your goal? It makes sense not all social media users are your target audience. You have targeted only those who are interested in your content, brand dealing, and accessories. Targeting audiences in social media is all about research, you can target audiences through their,
Age

Location

Gender

Language

Interests

Specific time range
However, there are a bunch of tools that you can use to make your research and find ways to make your social media journey successful.
Quality Content
The content you are providing in your social media brand profile should be organized properly. Your content will communicate with your target audience. It is a direct representation of your brand to the followers. Your content should be managed professionally. Social media retailers have to make different types of content like written content images, motion content, and videos, Whatever it is, it must include all the necessary elements which can make it user-friendly.
Above all, your content should be engaging. It holds the visitor's attention at the first sight and makes their mind take a closer view of it. However, not all social media platforms work in a similar form. For example, think about Pinterest, it is an image-based platform where you can upload only images. Therefore, you have to count all the social media platforms and take advantage by working on them. As a social media marketer, you need to take content marketing into account with high priority. Quality content will increase your brand visibility on social media because people love to read and see quality content and also, and they share them. Do you know that 70% of people get information about a brand or company from an article or blog post?
Create Polls
Among the few social media functionalities which allow marketers to make powerful steps in social media marketing, polls are a distinguished one of them. You must be familiar with the polls as they are used to create groups and pages to take followers' and members' opinions on a particular subject. Since everyone is busy with their respectable work and they have got little time to react, comment, and respond widely to social media content. Polls are very useful as they don't take users' time, rather it comes simply, offer a few options to users, and informs them to select what they like. By creating polls, you can take some extra advantages like,
You will be able to monitor the audience's response in your group and page

You can get to know what your fans are like about you

Similarly, you can also know what they dislike and don't want to see

You can ask questions directly to your fans

The response rate is high in polls because the audience doesn't need to type of discussion, just select options
Create polls on your social media brand page and groups and see what audiences think about you. It will also help you to gauge your success rate and popularity among people.
Use Hashtags
Using hashtags is a recent trend in social media. Using a hashtag is a way to add your brand's face to such popular keywords that users use to search on social media. In other words, hashtags are signs or labels designed that are used before an exact keyword to make things easier to find on social media.
Since social media activities have increased tremendously, it has become the root of people's interest, recreation, and social engagement. People now don't watch the news on television or buy newspapers because they can get all the types of news on social media on their homepage.
However, as a social media marketer, you must know using hashtags to make your social media content easy to find. You can make your brand interface more visible from the outside of your range by using hashtags.
Create Contest
The contest is the easiest and most affordable way of making a brand stand out on social media. The contest can make a huge difference in your social media marketing journey. Because such contests are highly powerful and give a high opportunity to know your brand, products, and services. Generally, social media contests are online events supported and organized by a particular brand. The main goal behind a social media contest is to create hype and excitement through a prize-giving environment in social media groups and pages. When you run such a contest, some opportunities will be open like, you can make people invite their friends to join your social media brand group and participate in the contest. In this way, contests can boost your brand awareness and will let you get more target audiences. Even some of them can be turned into your potential customers also. Social media contests leave a good impression on your brand members, customers, and fans' minds. You can indeed leverage sales by creating cheap contests because people also love to get gifts and additional resources.
Don't Forget About the Story
The story is so much helpful to keep audiences up to date by sharing your brand activities. You can make posts, create campaigns, polls, contests, or whatever but stories are distinct because they don't cost you and set you with a different value. Regular story sharing can keep your brand name in the audience's shoes, they can see you whenever you will make a story. It will increase your brand visibility and as well as make your brand trustworthy. When visitors notice that you are a brand with regular activities, they will remind you when they need anything in your brand. Therefore, you have to be aware of the story section to make your brand stand out on social media. While making a story, don't take it as less important and useful as usual images in your story. To put it simply, what products or services you are dealing with, you should always choose the best product image sense to put on your story. Bring the best post-processing to your product images, try to display products with life to persuade customers to buy them, and make your story colorful with that.

Services | All Kinds of Content Creation Services Company
Why is Social Media Important for Branding?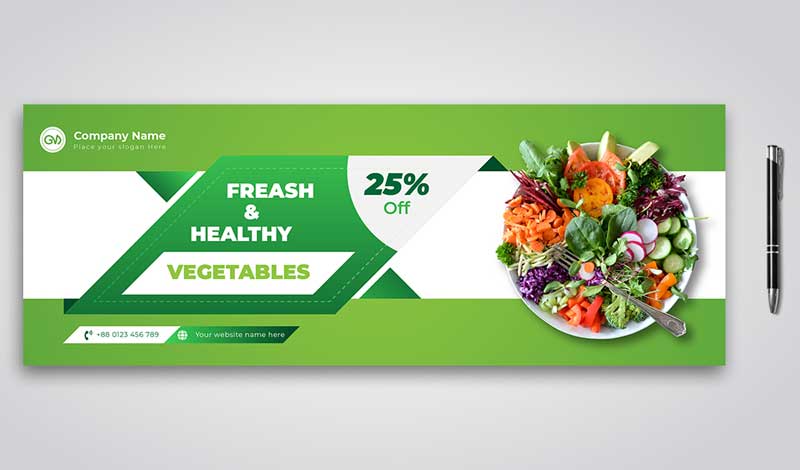 So, at a time when everything is running through social media, it is crucial to understand how social media impacts businesses and brands. Today, having an online presence is essential for every business. Whether you are a business with many offline customers, you should need a prospective brand reorganization online. Why? Here is a clear view of social media's impact on business and brands and why should give a priority,
Make Recognized
Social media is a platform where people share opinions, and create specific fan bases with people of a similar opinion. The functions that come with social media have made it ultra-flexible, sharing, for instance, we share social media posts just click on the share option. In this way, a single post, image, or video can cross a continent within 24 hours. Well, if you have a particular brand, then you have enough chances to make it recognized using social media. You can separately regulate your local presence and also can spread to every corner of your country online. There are so many possible ways of making brand recognition on social media. You have to acknowledge them first to ensure you are going through the right way.
Connect with New People
Do you have any idea how much people are connected with social media in the present day? According to Statista 420 billion people are active on social media in 2021. So, chances are huge to connect with new people every single day. With social media, you can easily create a distinguished brand page and invite people to that. Besides, you can track people who are relatively interested in your business and can target to make them your followers. Social media provides higher possibilities to gain new customers every single day. By showing quality product images and creative sides of your business you can easily attract people to connect with your business.
Increase Sales
Social media adds value to your brand by telling them how professional you are. If you are a brick-and-mortar type business and you set it available online also, then you can attract online customers. But social media is distinct from other online platforms like websites, in social media, you can present marketing and advertising campaigns directly to the users. Research shows that common people spend an average of 2 hours and 38 minutes daily on social media. It is because people are spending more time on social media every day. Social media has become a common part of entertainment and recreation. Therefore, you can make good animation videos and motion graphics of your products or services to interact with people and increase your sales.
High Scope of Business Expansion
In social media, there is no limit. You can expand your business across the whole world by connecting with new and new people every day. Moreover, social media provides a wide variety of tools and integrations to support marketers and retailers. You can boost up your product page to spread specific product awareness. But there are a lot of factors that regulate your success in this regard. If you ramp up these factors and go through the proper strategies, you will go to be a successful online seller.
Make You Trustworthy
In social media, when you are dealing with lots of people, getting orders, fulfilling them, and getting positive reviews, it easily proves that you are making the brand trustworthy. Trustworthiness is hard these days and getting it online is more difficult. Because online is the place where frauds can easily take the chance to play with people's trust. It is one of the biggest reasons that people can't trust online shopping. But when you are a brand and you and you are trading professionally on social media, then people will trust you. As a result, they will suggest friends and families buy things from your store. Social media is a good platform to show trustworthiness to people. Here you can collect positive reviews from consumers, and can communicate with people in the comment section. When new customers will see your activeness, they also start to trust you.
ROI
If you are a marketer then ROI is not something unfamiliar to you because it is the measuring metric to understand what you have got against your investment and effort. But if you don't have an idea about this, then you should know that ROI stands for 'Return of Investment'. It is a common metric in online business and it can be measured for every aspect of your business-like marketing, for a website, and social media particularly. But, when it comes to measuring ROI for social media, it seems quite difficult. It is because social media includes a lot of activities from customer engagement to brand building. This is because social media marketers face difficulty while calculating ROI. Especially new marketers who just joined in social media marketing can't determine where to get started to measure the return of investment. However, you can take these points into your account to calculate the ROI of the social media business,
Customer engagement

Brand awareness

Customer retention

Traffic

Campaign performance

Marketing perspective

Leads
Effective Marketing and Advertising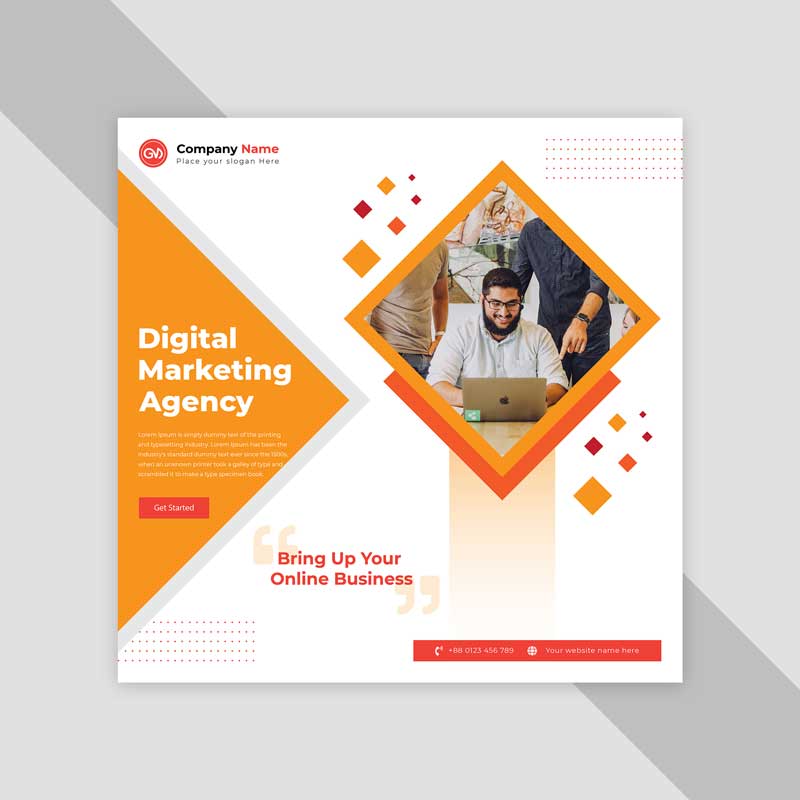 Using social media for marketing and advertising purposes is one of the useful advantages you can get through social media. It makes marketing and advertising 1000% easier than typical offline advertising and marketing with printed resources. In social media, you can communicate with people, connect and collect opinions, and also can persuade people easily with eye-catching images and videos. Well, on social media, 90% of consumers are more likely to embrace the company's personality. If you are an offline business owner, then think about offline advertising. You may have designed a bunch of posters or banners or any other advertising tools to engage your local customers. But there is no chance that all of the local people are seeing your advertisement. Unless you are covering all the streets and lanes with the posters which will cost a high but don't return a convenient result although. On the other hand, social media marketing is cost-effective and more efficacious. Because you don't have to take much trouble printing posters or leaflets design. All you have to do is, create social media ads with the help of an expert graphic design company and reach as many people as you can with that. Social media advertising creates a bridge between users and retailers that sail through actionable results in the end.
Drive Traffic and Conversion
You can use social media to drive traffic and generate conversion to your websites. You can sell through quality content and can lead traffic to your website by using a strong call to action. Though social media becomes a direct selling point for retailers, if you have a website, you can direct social media users to that. Websites are considered the root of online success. Whatever you are dealing with online, you must have a website to make the process easy and leverage you. There are a bunch of social media platforms available used wildly in this online era. Most people connect severely on multiple platforms to remain up to date with the world. Therefore, you can leverage website traffic by taking advantage of all those social media platforms.
Give You Authority
Expanding business activities in social media will make your brand popular both online and offline. Imagine you have brand Facebook page coverage with 1 million followers, which means those 1 million people are known about your existence. Whether it is on social media or in real life, when they see your brand sign like logo design, or banners offline, they must respond through that. Social media highly gives authoritative power to retailers. You can see such big trade exhibitions where online retailers took place and got a huge crowd in their stalls. It is because they have to use the authoritative power which they have got from social media.
To gain power, you have to work with determination and clarity. When you succeed in proving yourself trustworthy, then you can make people's minds easy. To save your back in the current competitive period of online business, social media is one of the best platforms to practice. if you do it properly, you can end your day with lots of positive customers and sales. But you must have the best strategies to apply in your journey and the best consultation of experts to make every step worthy.