Mug Design Service
The mug is an essential household material that can be found in every home. They are used for various purposes but mainly you will need a mug when you have to drink coffee, tea, or drinks. Think of a mug that brings an artistic design of your own, isn't it peaceful? Yeah, mugs aren't simply a thing of use to drink some hot, you can now make a mug with your custom design that you want to print. Today, you can see such types of mugs with a beautiful design that gives the first impression to whoever takes it in their hand. People are now using a mug to gift someone with his/her design of choice. You can also use a mug to print some words for your special one to impress.
Why Is Mug Design So Popular?
It is a big question when you are reading this article, why do you need to design a custom coffee mug when you can buy a readymade one from shops?
Well, if you are a fancy person and you have an interest in something different, then this question is not of you. Imagine the scene when you wake up from your bed and instantly a cup of coffee is served before you. What's different in the scene? The difference is in the coffee mug that brings a sweet message given by your wife or someone you like. You remind the person and feel a good feeling with the coffee mug in your hand. Mug design is now so popular and making it great and immense among all types of people. Without the gifting purpose, mugs are now used to increase brand identity. Many business organizations use hard materials to print their logo and give them normal people to express their brand identity. Also, so many people have preferred something personal and unique. Custom mug print design allows them to make a coffee mug with their own artistic choice of mind. A customized coffee mug also shows your personality and the way of looking is also reflected by it.
How To Make A Custom Mug Design?
When everyone seeking to make a custom design includes a mug for their own, it isn't so hard to get one piece for you. However, if you search, you will find so many mug print design service providers that help you to print any design on your selective coffee mug. You can simply find those printing companies online if you search them out on google. Before that, you will have a particular design that you are going to include in your mug. If you are an artist, then you can easily make designs for yourself. Different men have different choices. Some want to print a logo, some want to print text, images, and creative artistic designs made by themselves. If you seriously want to design your coffee mug, then here are some initial steps to follow as you are a newbie in this field,
Prepare Your Art
You have decided to print a design on your favorite coffee mug, so, you should need to prepare your design first. What things did you want to put it on? If it is an image or any specific character like marvel, dc, comics, and animation character. Then choose the best image that satisfies you most. When choosing the printed object for your mug, you have to consider some issues. They are,
The design you have chosen should fit on the mug.
Whether you want to design the entire mug or any definite area of it.
Think about colors that will need to focus.
Talk to the agency that your design should be permanent, washable, microwaveable.
Give the soft or hard copy of the selective design you have chosen for your mug to the agency.
From the above discussion, it is clear that mug printing design is a popular and interesting issue that is used so widely at present. It has become a trend among common people as they used to give custom printed mugs as a gift for any occasion purpose. However, it is a cost-effective way to impress someone easily!
What Type Of Mug Should You Use?
This is a good matter to think about before going to design your mug. You can use a mug, glass, cup, and even bottle to print your custom design on that. But one thing you have to consider is that the chosen object should have been made with ceramic, metal, or plastic. Ceramic is the best material in this regard as it is durable and also environment friendly. We know plastics are so harmful to nature. So it is best to choose something made with ceramic to print your custom design. Moreover, a ceramic coffee mug with a print design looks better than plastic or metal-type instruments.
The Base Color For Your Mug:
Base color means the color of the mug that is already included with the mug. Your mug's base color should be matched with the design you are going to attach to it. For instance, your mug's base color is white and your design comes in a white format. Then it will look so great with a matching of black and white. Color is an important fact while designing your print mug. Unplanned colors will ruin the beauty of the mug and too many colors can distract the attention of the viewers and make it the usual mug. Also, using too many colors on your mug can make the process costly for you. So, you have to decide the best color cast for your mug until attempting the final step. In this issue, the best is if you make a sketch before going to the design agency and take a look to determine how it would be the same.
Don't Steal The Idea:
The design you have chosen to print on your mug, make sure that isn't copyrighted artwork. If that, you will face the law of stealing something that is protected by copyright. It is a great matter of importance for any type of print design such as t-shirt printing, and paper printing design as well. Without the permission of the owner, you can't use a logo, image, artwork, or illustration that is protected by copyright. Be aware of this issue.
Size Of The Mug:
Your choice will set the measurement of the mug as how it should be to show the design perfectly. Some different sizes and shapes come out for a coffee mug. You have chosen the mug according to the design. But the best is choosing a bigger size to set the whole of the design. Coffee and tea lovers also want the bigger size of the pot to get some extra sips. Besides, large mugs also fit in the hand even more comfortably. One thing to remember while choosing the mug is, to try to find the mug with the best finishing for all sizes. If you choose one that includes a rough surface then the design will be going to distort and don't come with the best outlook.
What Type Of Design Looks Great In A Mug?
The mug design is similar to the t-shirt design. So, you can print art on a mug that is available on t-shirt material. Do any design with your mug but one thing to remember is that is no copyright artwork. Some specific design elements work great on the surface of a ceramic-like mug. When you are on the way to designing some art on your mug, give these a priority to print. We are including some of those design elements herewith that you can turn your normal coffee mug into an eye-catching one,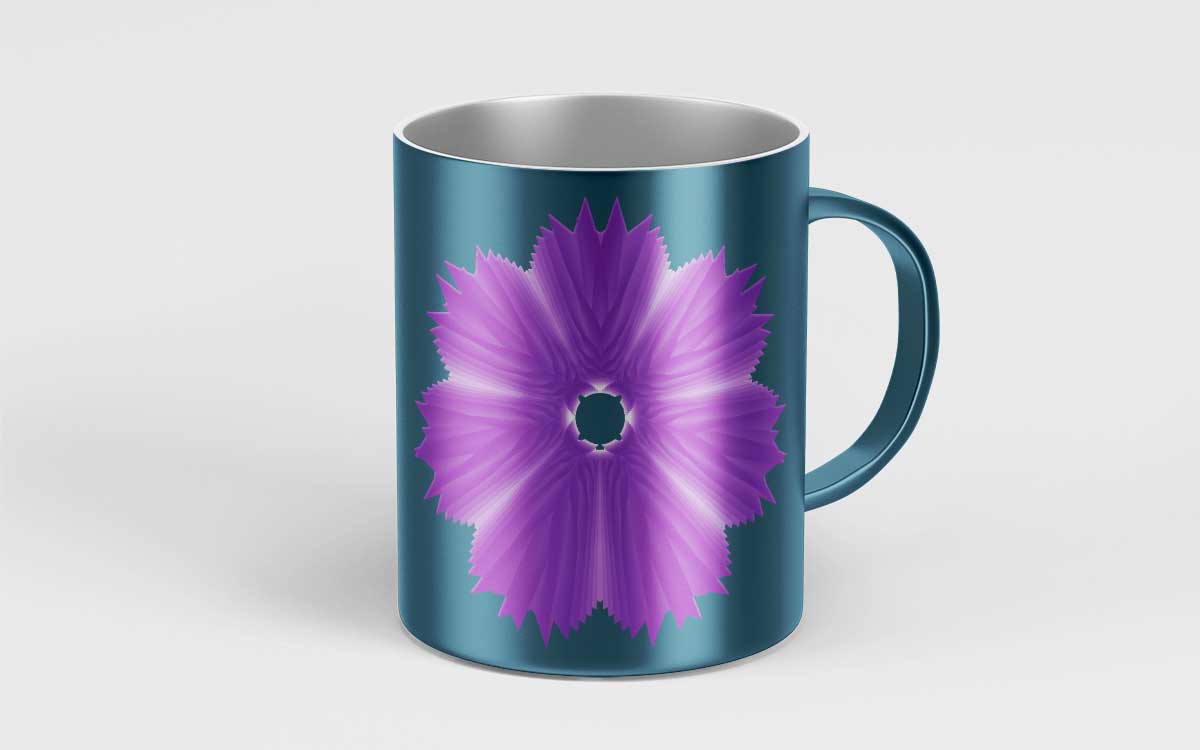 Vector art is line art that consists of lines and gives shapes whatever you want. In other words, you can say vector work is something that is another form of as usual raster image. When the raster image comes with pixels, vector art is built with lines and shapes and it is the main difference between vector and raster images. You can use vector art in your coffee mug to make it outstanding. You can include your face shape as vector art with the help of a graphic design company. You can also use other images like flowers, trees, and the shape of your favorite hero as vector art onto your coffee mug.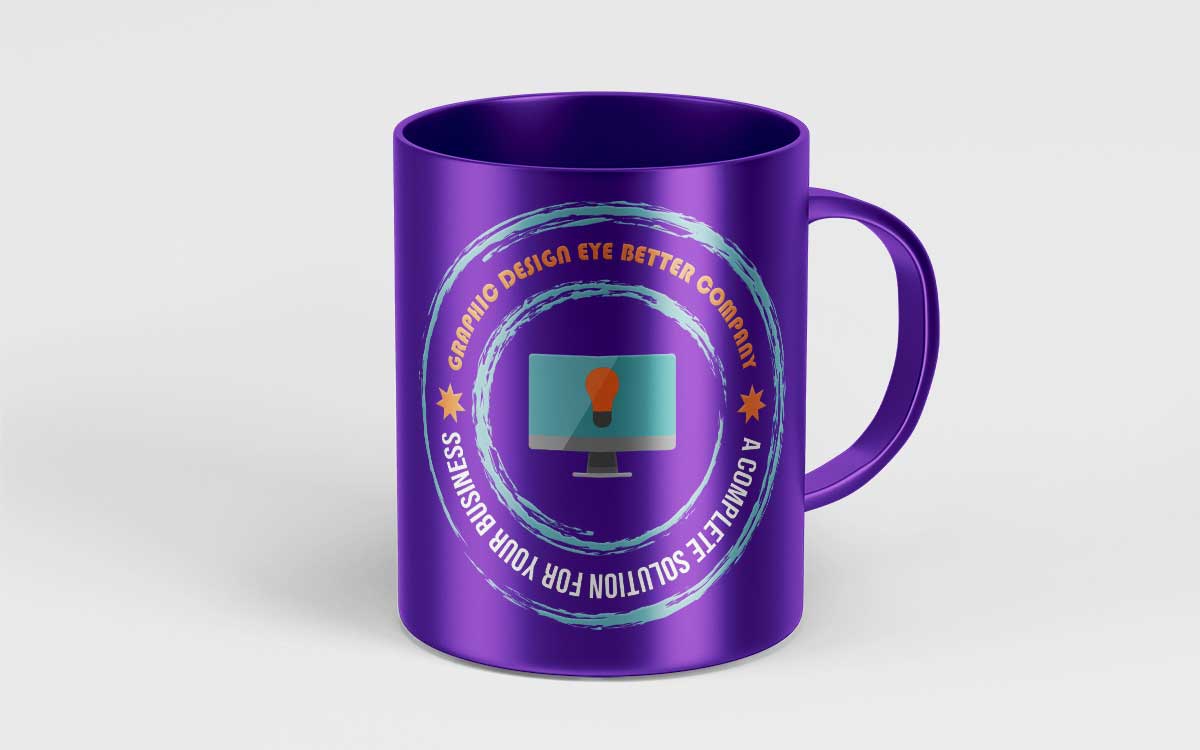 Typography is now so trending as you can find artistic typography everywhere you look. Stylish fonts are making our day and they look, so well with what you want to use for typography. T-shirt businesses are using different typography to design t-shirts that are now used worldwide as a versatile wearing items for both men and women. If you want to add only typography to your coffee mug and you don't want to go overwhelmed. Then you should pick a right and attractive font that will look great in the coffee mug in your hand. Keep in mind those points when you are using typography in your design,
Big and bold text
Stylish like italic or any other
Strong phrase
Make a good combination of the base and text color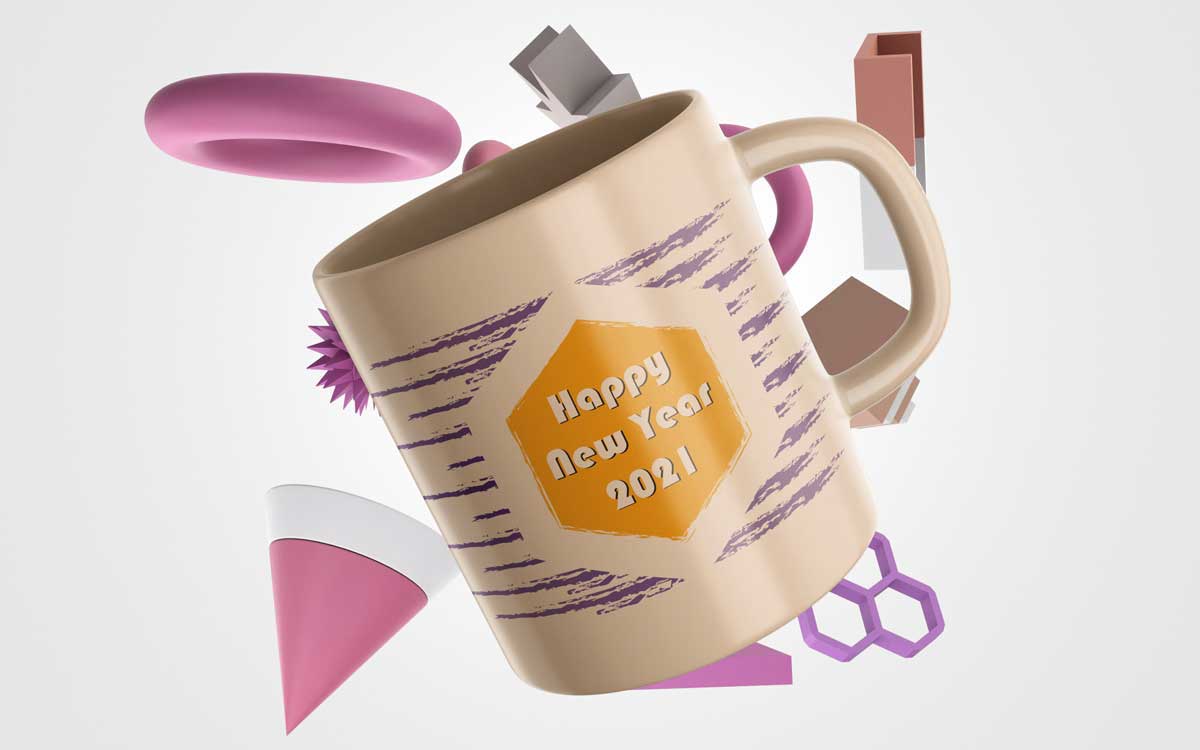 Illustrations are now used so widely to make designs and other artistic works. The illustration is also like vector artwork but it includes colors and decorations to make vector art more meaningful. Although, illustration works great to design a mug. If you have experience using illustrations to draw something, then you can do it easily. Besides, colorful illustration is something that is surely getting fast contact with someone's eye. If you are thinking of adding illustration art to your coffee mug, then make sure to present it colorfully.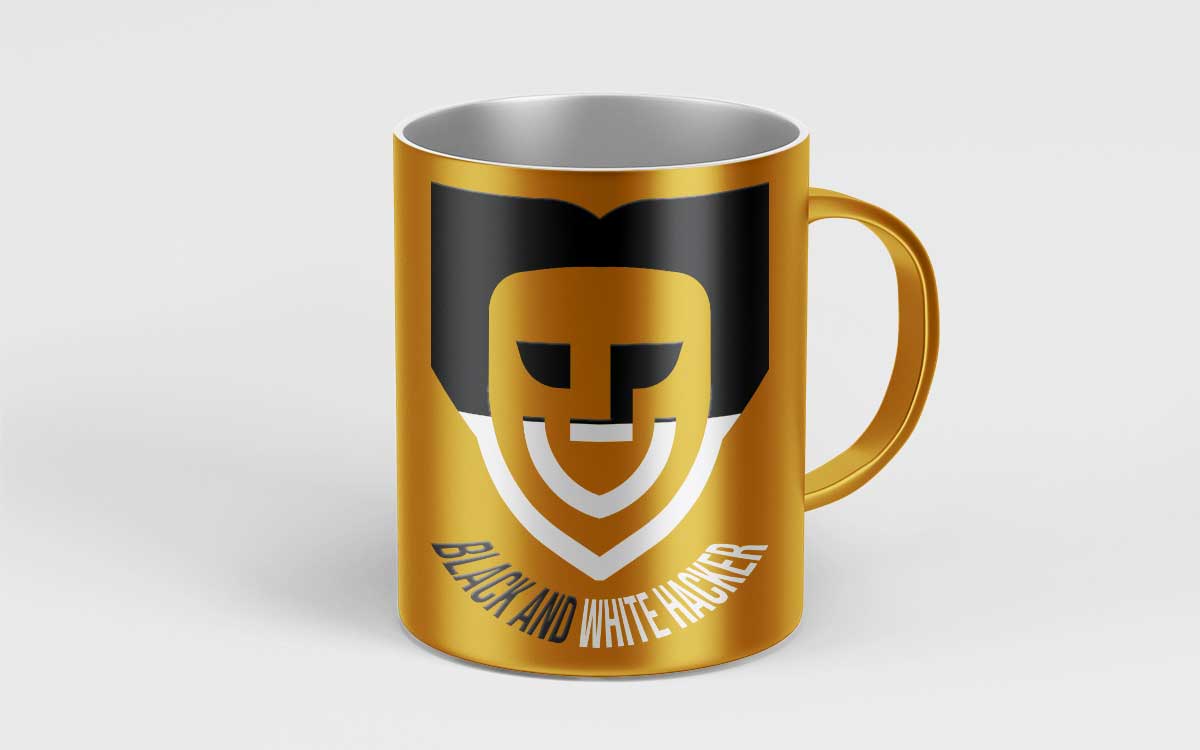 Some so many people always prefer black and white to make something for themselves. When it comes to the question of designing a coffee mug in their way, they must think of black and white as a first choice. Well, you can design your coffee mug with a black and white color cast. In this issue, use a full white coffee mug and pour some black art into that. Or you can choose a black coffee mug and can add some white art to it to make that beautiful. Undoubtedly, a black and white combination is great to design something enchanting. You can use vectors or illustrations to make the shape of some specific thing that you want.
How To Add A Design To Your Coffee Mug At Home?
Don't want to go outside to do the job of designing your custom coffee mug? No problem, you can do this even in your home. If you have the idea of how to do that then you already know the processes. If you haven't knowledge of making custom design in your coffee mug, then here we are giving some methods of doing this in your home in a faster way,
Do It With A Sharpie:
Sharpie is an oil-based paint marker that comes in various colorful ways. It looks like a traditional pen but it is thicker than a pen. You can use a sharpie marker to draw whatever you want to design on your coffee mug. These pens are usually used for rock painting, creating scrapbooks, poster design, and also glass art. So, you can easily use them in your coffee mug. Just draw the specific design you have decided on, and wait some moments to let it dry. Although it is a hand-washable color, it can be great fun for trying something different with your coffee mug when you have some free time.
Make It Dishwasher Safe:
Designing a coffee mug with a sharpie is so easy but that is not durable. If you want to get the design with long-lasting durability and dishwasher safe, then you can give it a try with Pebeo in your home. Pebeo is another form of art material that can give you the best experience of mug design even at your home. Pebeo comes with so many colors and types as you have to mix them to get a specific color feeling to draw your art. If you go to buy Pebeo paint material, you will find many of them such as,
Pebeo vitrail glass paint
Pebeo ceramic paints
Pebeo acrylic
As ours is a ceramic material, so we have to choose the Pebeo ceramic paints. Above all, when you bake perfectly your Pebeo art coffee mug, it will turn into your daily use coffee mug with dishwasher-safe ability.
Uses Of A Printed Coffee Mug
There are so many particular reasons you can find to use a coffee mug in many different sectors. At present, people are fond of beautiful, artistic as well as unique materials. They want to express themselves differently from others. In this way, a coffee mug with a perspective design can add extra flexibility and show its fanciness. Unlike personal intention, custom mug print design is also used for other issues such as,
Advertising:
You must have seen a mug with a specific brand logo for organizations. Most business and non-commercial organizations are now using a mug to increase awareness of their brand among people. It is a great way of increasing brand identity. If you have a particular business firm, then you also use this trick to let people know about your business. Just print your business name and logo on a ceramic mug, make a huge copy of it and give them away to normal people. People with a coffee mug in their home that include their business identity must make them visit your shop at least once.
Home Decor:
Coffee mugs are not only used to drink morning coffee but also, they can add extra beauty when it is kept above the dining table. If you are four members of your family and all of them have a separate coffee mug with different colors and designs, then it will surely give an attractive look in your dining room. Also, a custom coffee mug on your office table with any strong image, text, or artistic elements shows your personality to your clients. It doesn't matter how it looks, a custom mug print design will add some impression to wherever it has been placed.
Gifting Item:
Custom mug print design is mostly used to gift someone nowadays. When you have enough chance to make a design that is just going to impress your targeted one, a coffee mug with a custom design can make a large surprise in this issue. As a gifting item, you can use some special words, phrases, the name of the recipients, images, and any other artwork to impress the person. If the person is someone with whom you have had a bad time in the past, this gift can easily swing their mood and make them feel happy for you for sure.
Starting A Small Business:
Do you know this fact, many small entrepreneurs start a business with their small investment by doing mug print? As previously said, mug print design service is a familiar and demandable service that you can find in every local area. People are now using custom-designed printed mugs more than before. According to the demand of people, there are so many service agencies that have built a business providing the same. When finding a job is too hard nowadays and people are mostly looking forward to starting a particular business to live their livelihood. Giving services like mug print design can make an excellent way to make money in this tough situation. Although this is a profitable business to the freshers with low risk, if you grab the quantity of the customers both online and offline.
Benefits of a mug with custom design:
If you have a coffee that includes a unique design and art of yours, it works great when you are in front of someone with the coffee mug in your hand. We are giving some advantages of having a great coffee mug here below,
Shows Your Personality
A coffee mug with a particular design on your table, tells the audience about your passion. It also says that you are following the modern trends in your way. With a great message in your coffee mug that you want to give the visitors, works well to silently say to them what you like and dislike.
Make Wonderful Gifts
You can use a custom mug print design as a gifting item as we have said before. It has become a common trend and people now used to give coffee mugs as a birthday gift, for Christmas, for college events, for educational, employee gifts, and so many other purposes.
Cost-Effective
Yeah, mug print design service comes in a cost-effective way that you don't have the tension of spending huge money on a gift. Different printing agencies charge different prices for printing custom designs on a mug. You can give a check to some of them to find the best price range that suits you most.