Calendar Design Service
We all know what a calendar is and what the purpose of using it is. Modern civilization has given us a lot of things that we can do everything we want. The calendar is another gift of modern civilization. It helps us to calculate the date of month and year. We can also check holidays or can mark any other special days through the calendar. The calendar is a very small part of our life but it plays a very important role and it has been used for a very long time.
Calendar Design Variation
The term calendar itself is derived from the calendar, the term for the first day of the month in the Roman calendar, related to the verb call is "to call out" referring to the calling of the new moon when it was first seen. Latin calendar meant "account book, register". The Latin term was adopted in Old French as a calendar and from there in Middle English as a calendar by the 13th century. Julius Caesar introduced a calendar in 45 B.C.E and the most interesting fact about this calendar was that it also started with January. Before the introduction of the Georgian calendar, which was named after Pope Gregory XIII in 1582, the Julian calendar was widely used. As the Julian calendar had some imperfections, it was finally reformed and named the Gregorian calendar which is used around the world today. Various types of calendars have been available there which are defined by their design, depending on the phase of the moon or sun, shape, and many others. We are describing some of them here-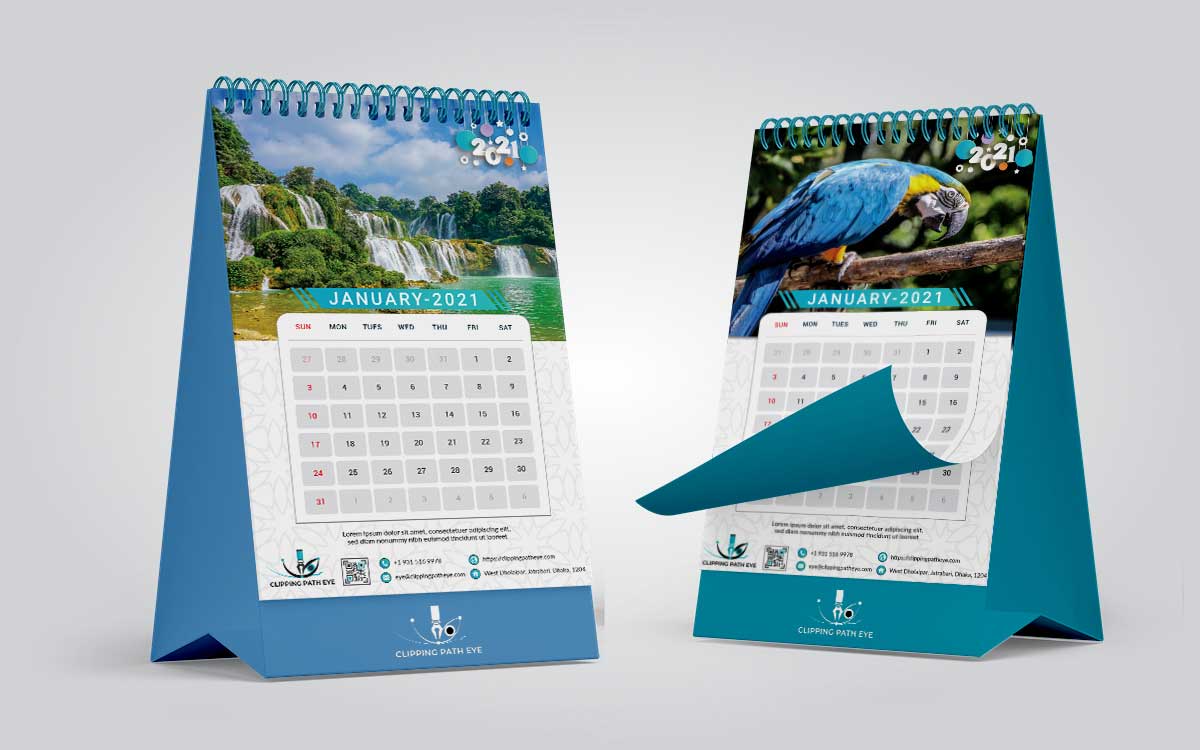 Branding calendar design contains a particular brand design and it comes with brand color, logo, and slogan. If you are a business owner and you are looking for a high-impact, affordable, and long-lasting way to advertise your brand, then you should consider calendar design.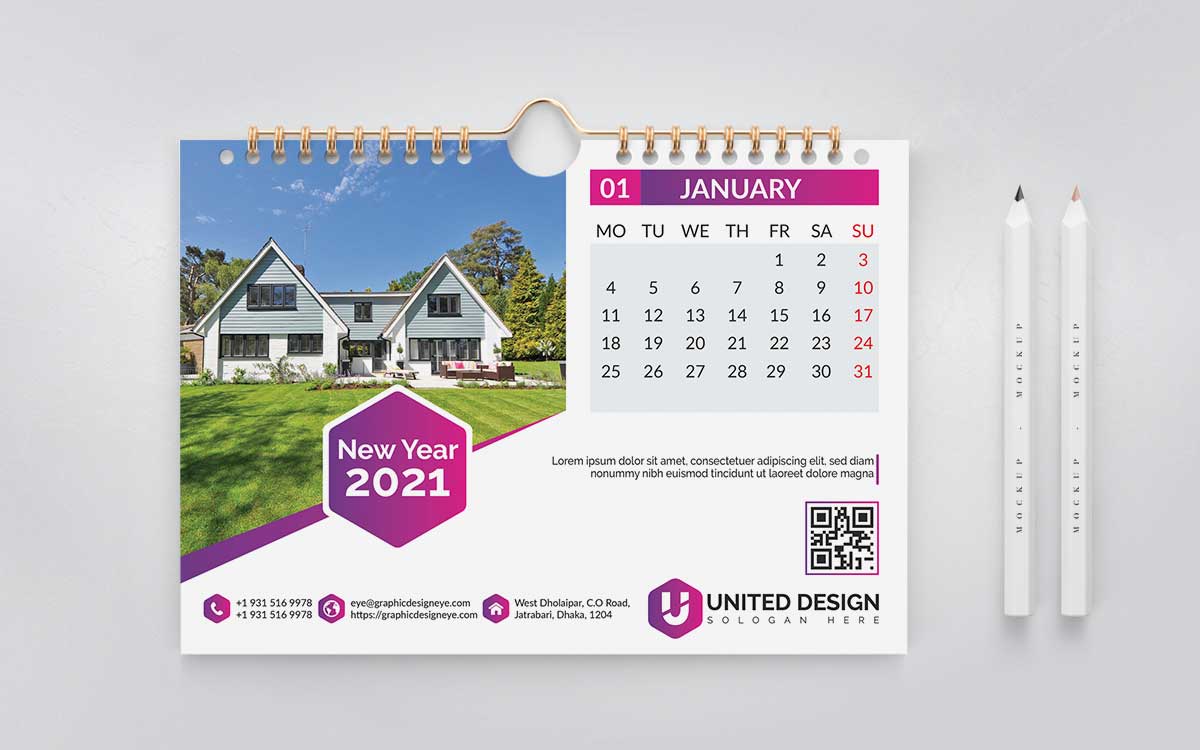 It is a package of calendar design and many of the printing design presses offer their clients this package system as it allows 2 or 3 more design items at a time. For example, some bundle calendar designs contain a 2-desk calendar and 1 wall calendar design in their bundle offer.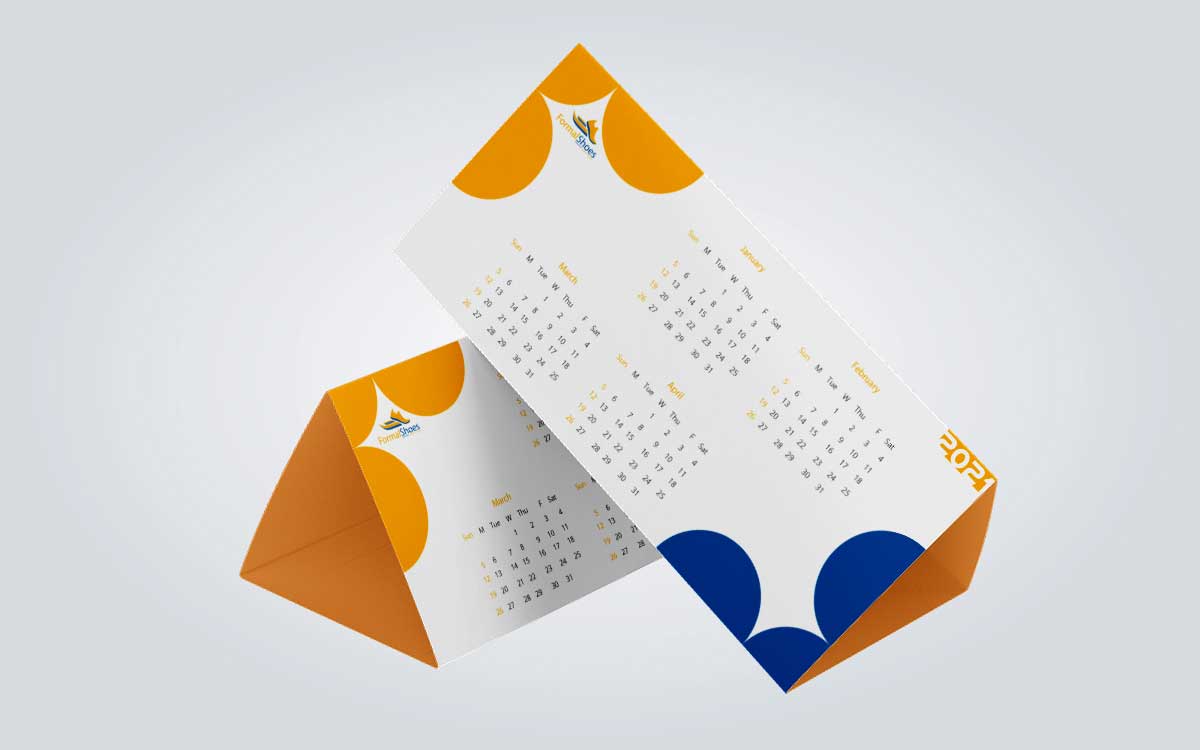 It is an innovative calendar design and it looks like a book with a few pages of date and month. This type of calendar is usually designed for wide distribution as a marketing advertisement design for a brand. It is expensive but a great tool for a business organization or a brand to become visible among people.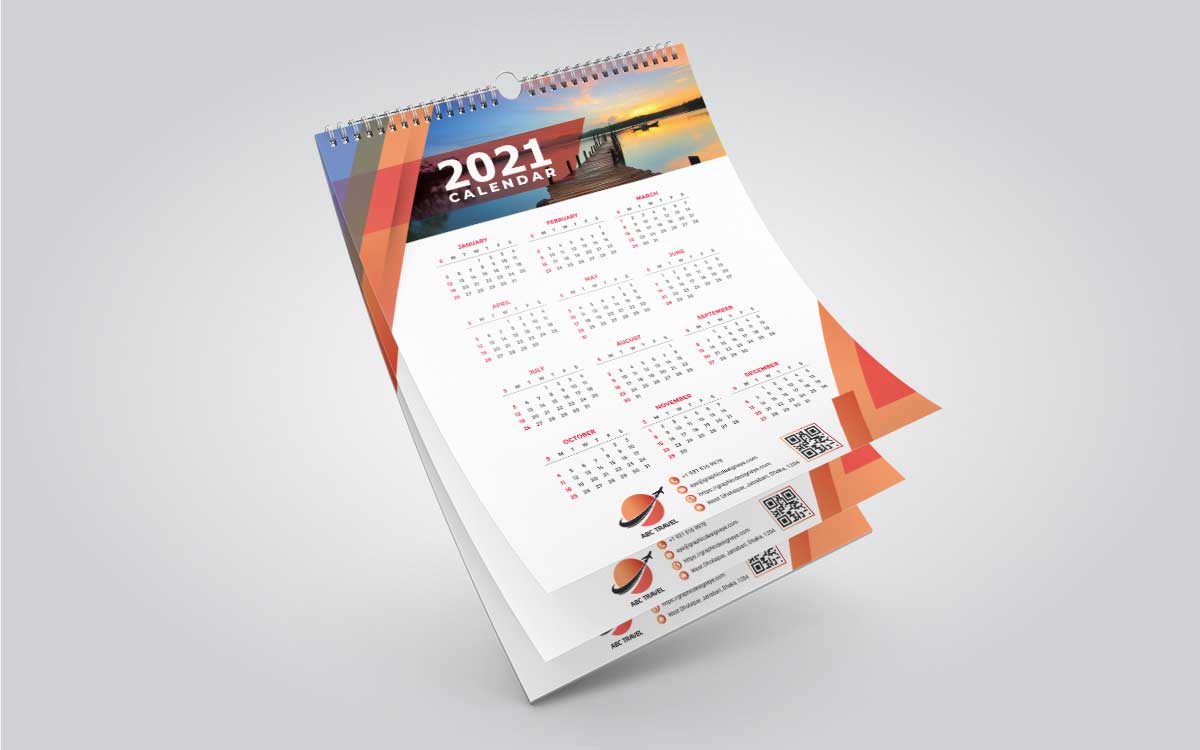 It is the type of calendar design that is mostly used by fancy people who pay a lot of attention to decorating the home because of the season. It is also used by the travel agency in the summertime to focus on a specific resort or location where tourists are highly willing to go.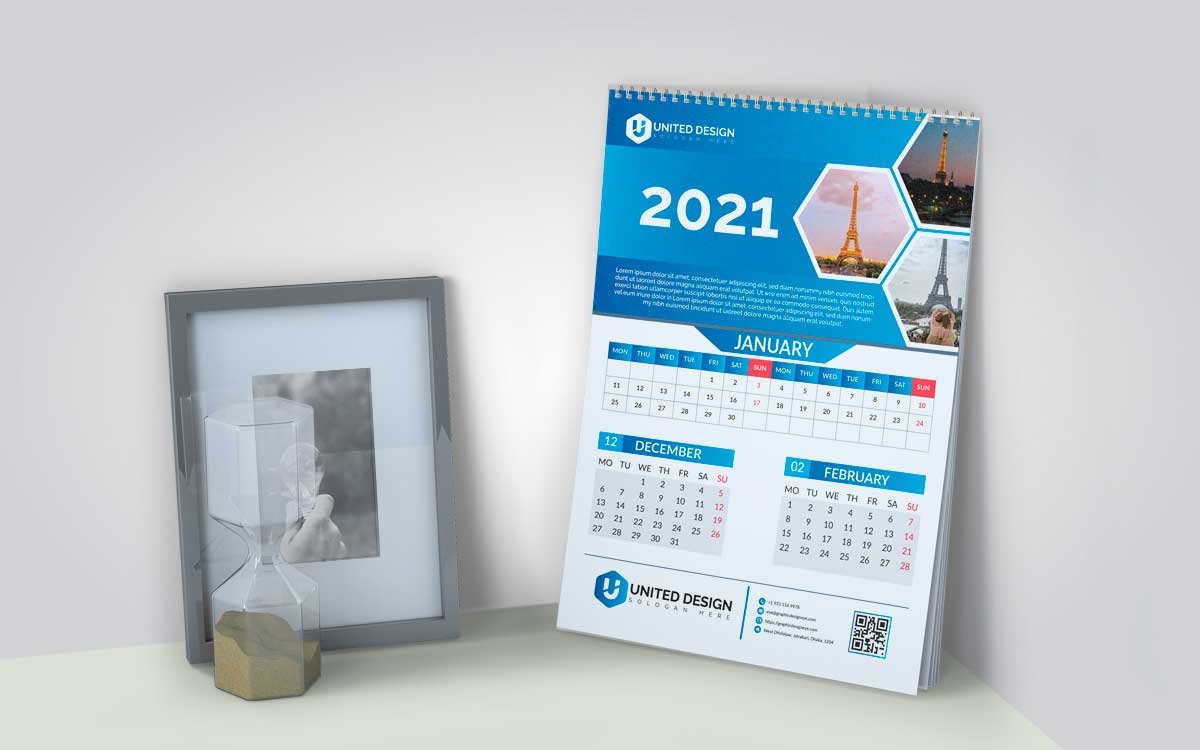 A Wall calendar is that which we can hang on the wall or other objects in our home. This type of calendar has a hook to hang with an object. It has multiple pages and it also contains beautiful graphics and images. The Wall Calendar is the most famous type of calendar and almost all people have been using it.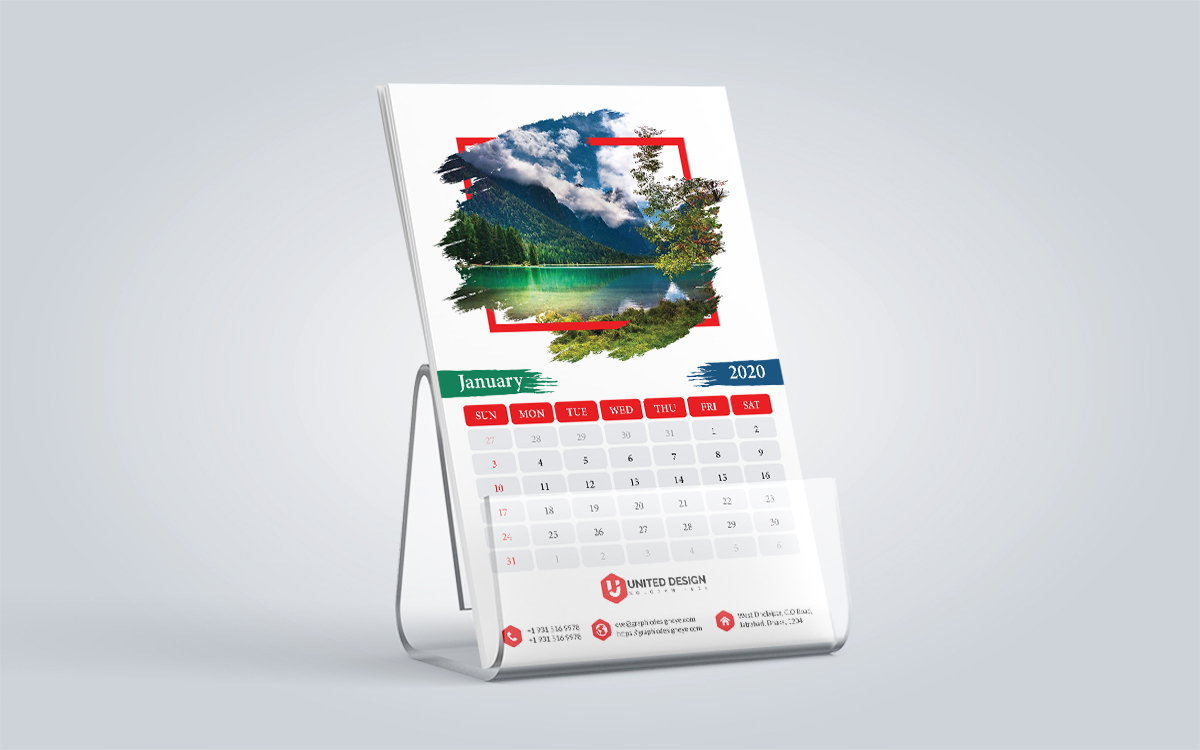 This type of calendar design comes with a vertical shape and design as the desk calendar for official and business purposes. It includes wide graphical content along with the brand logo design, business product image, and so on.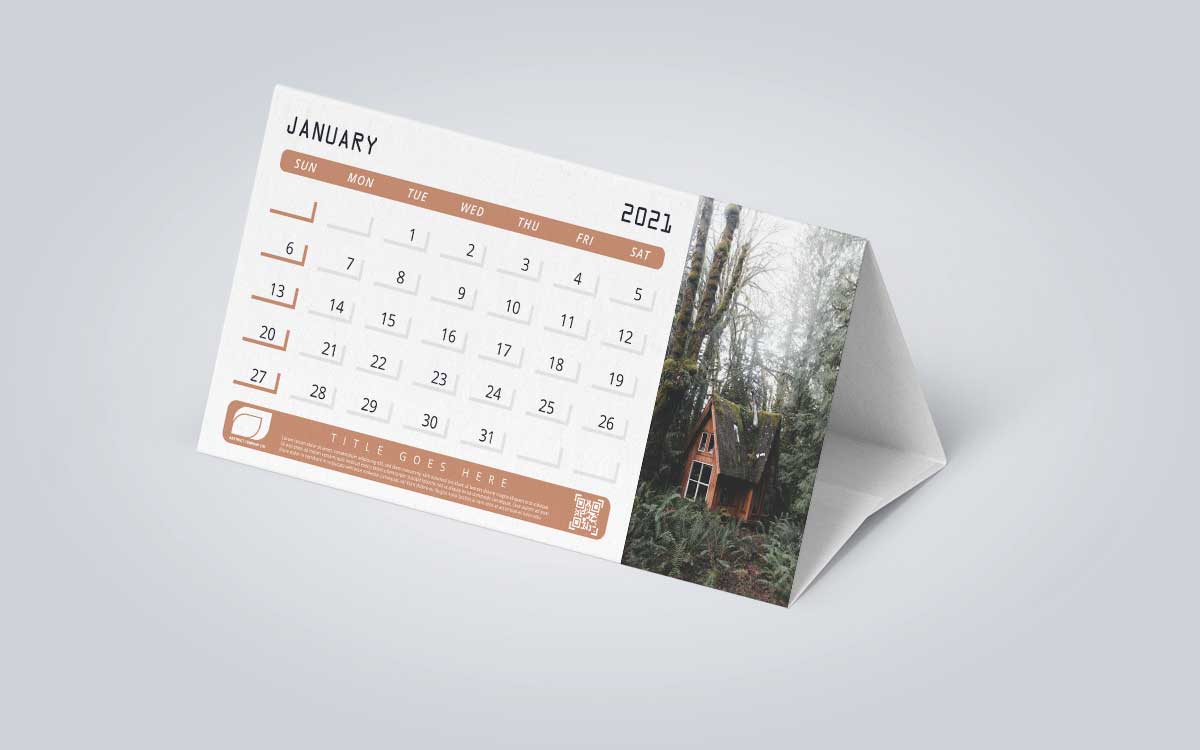 It is also known as a table calendar because it shows on tables or other higher places. The desk calendar is usually famous with offices and well-organized stores where it shows. It contains almost six or twelve pages and also small pictures in it.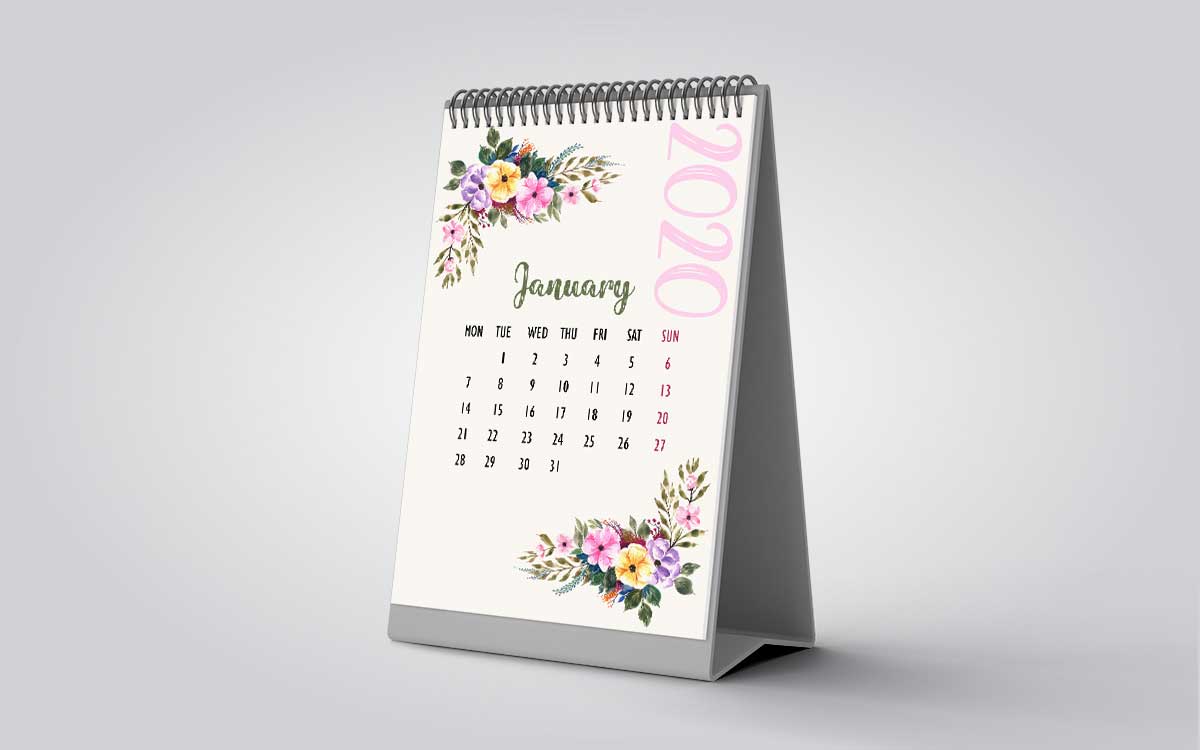 With moon phase calendars, you will find the date and time for the full moon, new moon, and the phases in between. Beyond the phases of the moon, you will also find daily moon illumination percentages and the moon's age.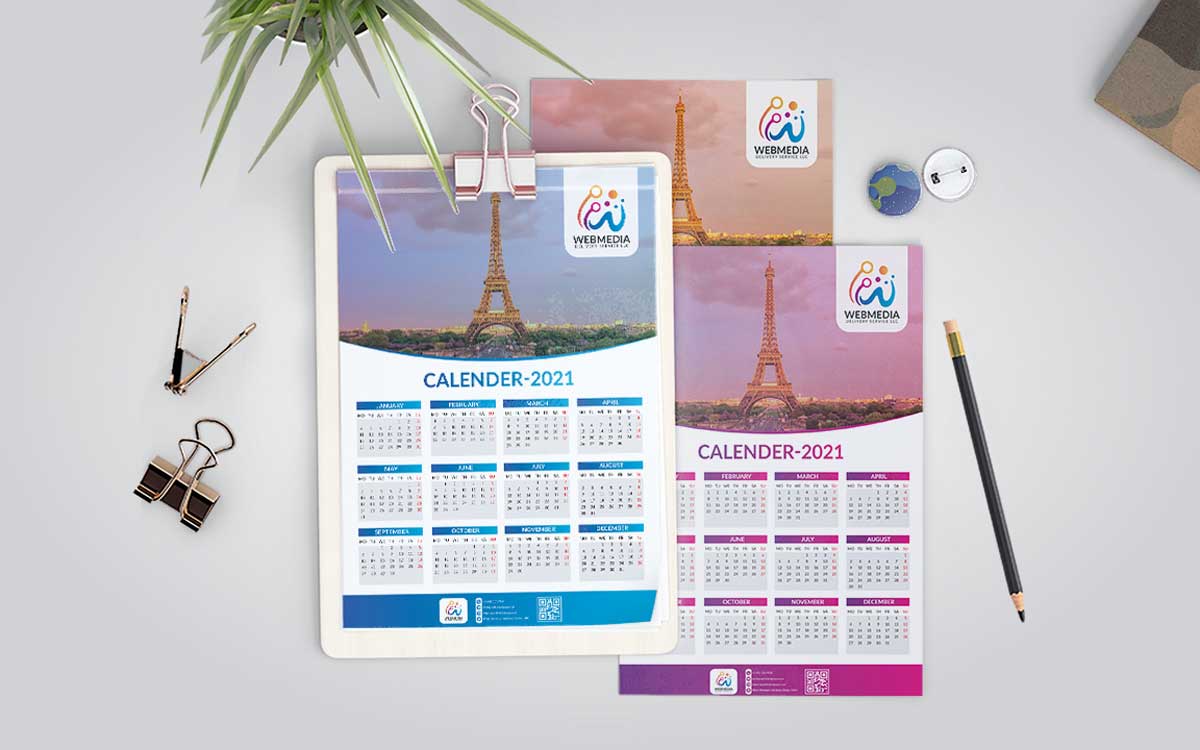 A one-page calendar refers to the fact that it brings all twelve months and dates or days on a single page. From January to December all 365 days are on one page. It is quite cost-effective and easy to carry or hang but you won't be able to use too many graphics in it.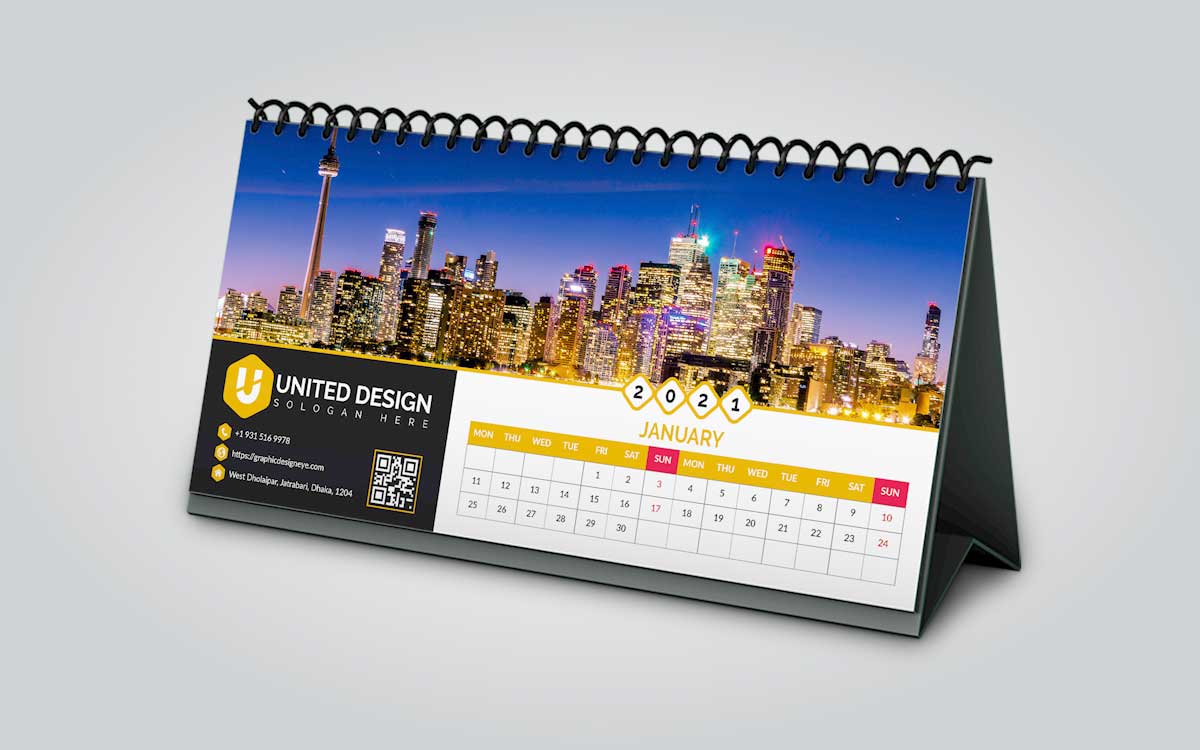 Do you have any business organization and you want to be connected more with your potential customers? You have to do business card design, flyer design, and cash memo design but these are going to be trashed as their necessity ends with a beautiful calendar, you just keep yourself connected with them.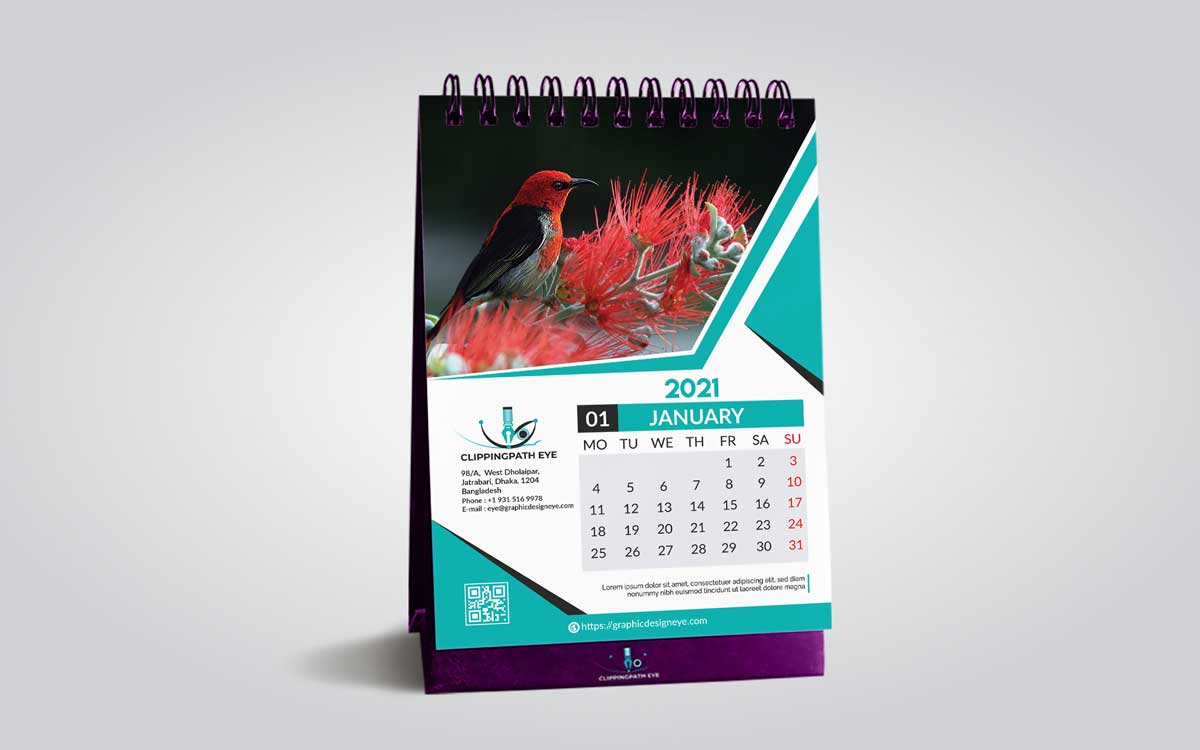 Natural calendars are bringing some outstanding natural graphics in them. I think you have seen some calendars with green images such as trees, grass, hills, flowers, rivers, etc. Those types of calendars are usually known as natural calendars.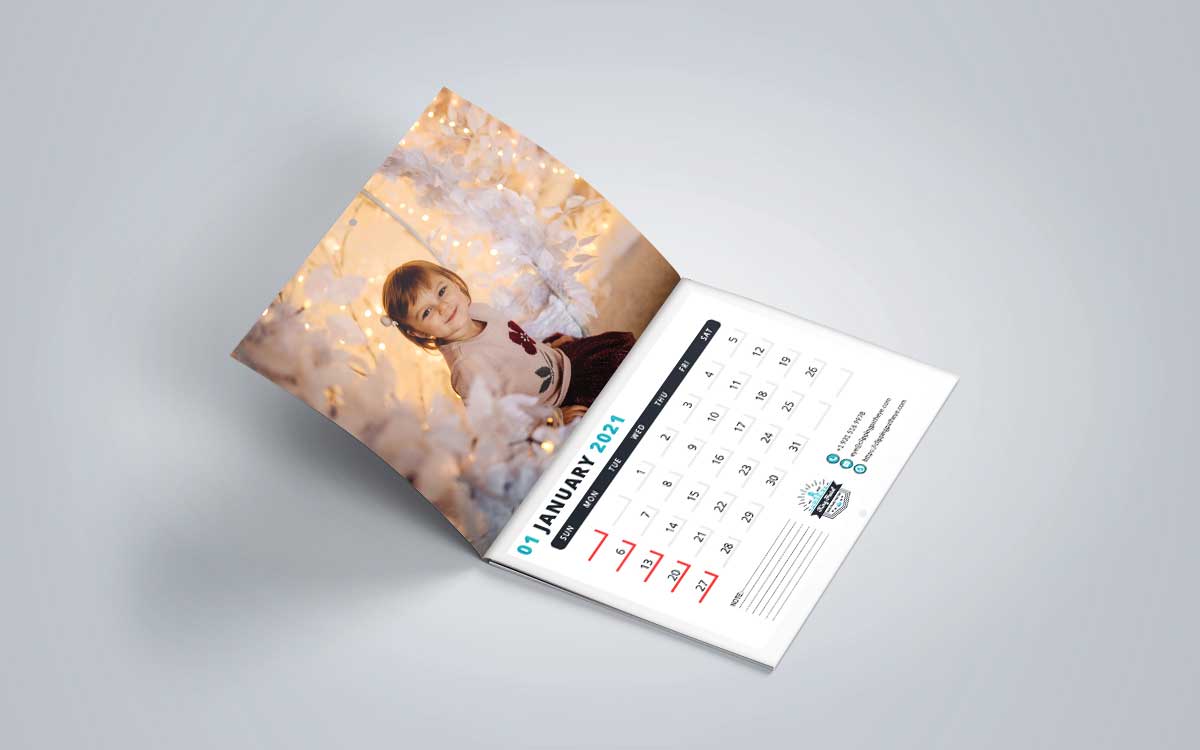 Children's calendars help kids prepare for the day while teaching them the calendar, seasons, and weather. This type of calendar comes with many funny images or educational themes so that children can gather some knowledge through them. also, attractive graphics can be included in it for an exclusive outlook.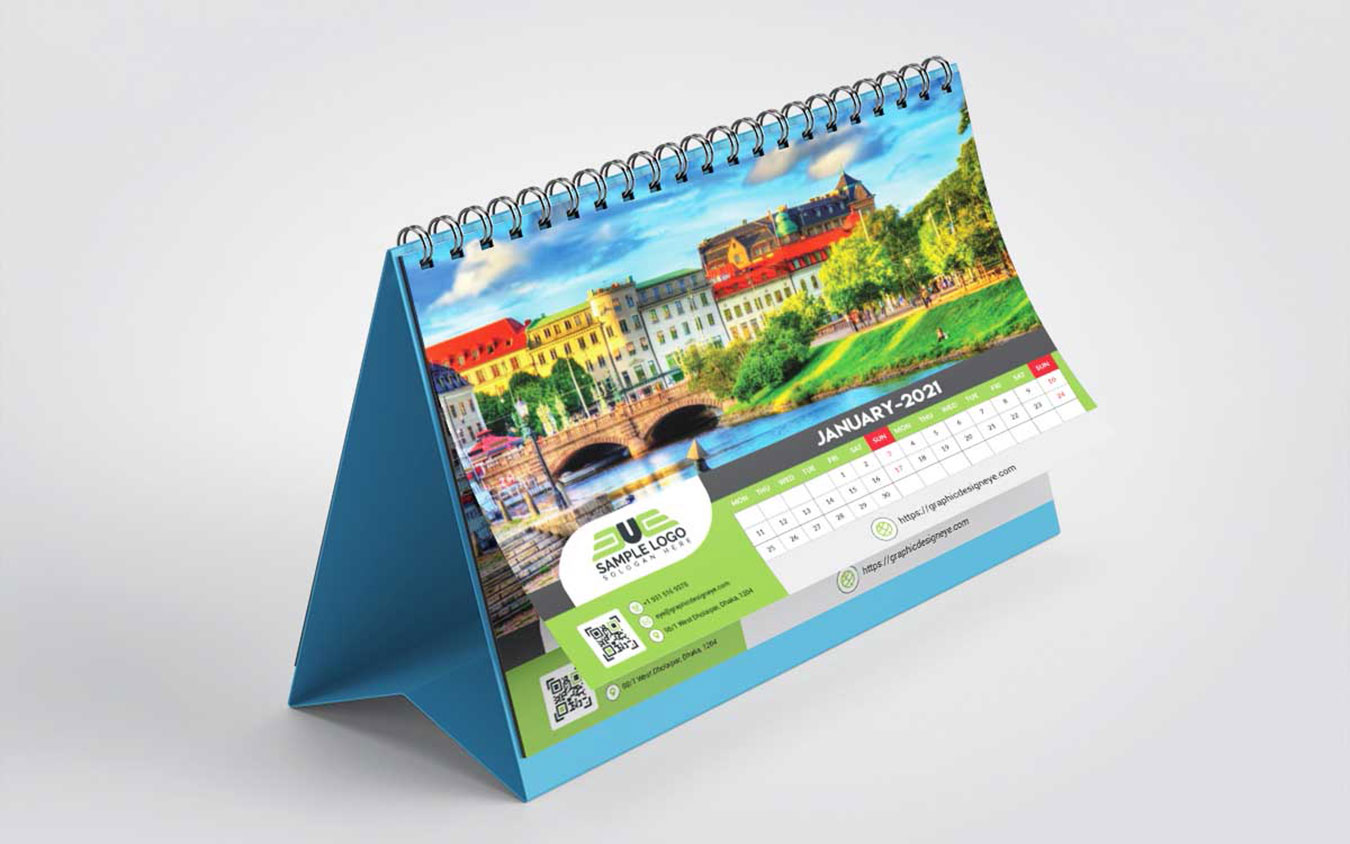 This type of calendar has a large landscape view with eye-catching graphics. It looks like normal calendars but it is produced for special purposes like Christmas and birthday gifts. Usually, this type of calendar contains natural landscape views.
What To Put In A Calendar Design?
Want to design your business calendar? It might require some design knowledge to do that. There are many calendar design farms available that can make the best calendar design for you. All you just need to do is find one of them to fully feel your desire. Here are some ideas for calendar design that will help you to make yours perfectly-
Choose A Suitable Theme For Your Calendar
While making your first calendar, it is very important to choose a beautiful and attractive theme for it. Basically, you should go for something that suits your purpose. Think you are a gold seller and you want to make your own business calendar. So, your calendar theme will be something related to jewelry. Isn't it? This will mean using images, colors, graphics and fonts that remind your company of your clients.
Choose The Number Of Months On A Page
Different types of calendars have different styles of presenting dates or months on one page. You can realize that in the above discussion of the calendar design category. For example, a one-page calendar contains all twelve months on a single page. Some bring 2, 3, or 6 months on one page. It depends on the owner. But if you want to make something cost-effective then you should go for a one-page calendar design. Although, talk with your designer about the best calendar design which will meet your all quantity.
Define The Number Of Pages For Your Calendar
When you have decided on the number of months per page for your calendar, then it's time to define how many pages it would contain in total. Also, decide whether you want double side prints or not. You can take a brief about what type of paper would be used for your calendar. You can go for Eco-friendly material if you want.
Choose Images With Care
The image plays a lot in designing calendars. Images matter the world to your calendar. Good images and graphics can help you to get care from your client's heart. Don't be so overwhelmed with images, less is more Keep this rule in your mind, pick some high-resolution images for your calendar.
Manage Your Space Properly
Once you have decided on an image, page, or several months on one page then it's time to give a review to it. Sometimes spaces make artwork attractive if it is produced properly. Managing space in your calendar refers to creating a balance between the image and content of your calendar so that it would not look so scribbled.
Promoting Your Brand
When you are designing a calendar for your business company, don't forget to put your brand logo or slogan on it. it will increase your visibility to your customers as well as promote your brand also. The calendar is useful marketing material to promote your brand.
Turn Your Calendar Into A Portfolio
Turn your business calendar into your portfolio by putting some more of it. how? You must have some great work which awakens your potential customers a lot. Put an image of that item into your calendar. Whether it was an old item but people who are newly connected with you, can have some curiosity when they see that.
Work With Graphics
Attractive graphics can make something eye-catching. Make your calendar design in a way that would have the power to force them to think about your company and your product. It will help you to increase customers & traffic in your shop and also make customers purchase for a second time from your shop.