Photo Blending Service
Photo blending service is a creation of post-production that is a highly rated photo editing service at present. Almost all types of graphic design service provider agencies now offer photo blending services as their regular demand for their clients. Photo blending is an expert job that ensures photographers and other photo-related issues make images in a way that looks so great. Photo blending service isn't similar to other photo editing options, it comes with complexity and a great sense of photo retouching and editing. In the normal editing process, experts used to do some simple editing processes, but in photo blending, they have to do a lot of things. Well, there are a lot of options in photo blending that you need to realize before you are going to take this service from any editing agency. In this article, we will show you how photo blending works, and also when and why you would need this exclusive post-production service. Let's start in the depth of the discussion,
What Is Photo Blending?
To get the sense of photo blending, one simple example that we're going to show you. Think about two photos that you would take from different places. Those photos could be two different natural places, two different people, or whatever it is. But, the problem is after taking those photos, you wished to add those different objects into a single frame. Here comes the option of photo blending. Photo blending is the process of blending two or more pictures to get a better visual output of a particular object. It is used to fix complex image problems that occurred mostly with photographers and organizations that use images as business material. Photo blending service works better with different exposure, temperature, and lightning images two blend them in a way that when clients or visitors look into them. They will find a real objective in the image. Photo blending service helps photographers to make their images of how they look at them. It is necessary for those when you have to participate in any photography exhibition or to make surprise anyone with any photograph.
Photo Blending Service Category
When you find an editing agency or a professional one with bulk images to blend them, you would ask one question and that is, what type of photo blending service you would need. Or they would see your images and suggest you choose an exceptional category of photo blending that mainly requires your image. Here we are including some common photo blending service categories with the configuration that you would get,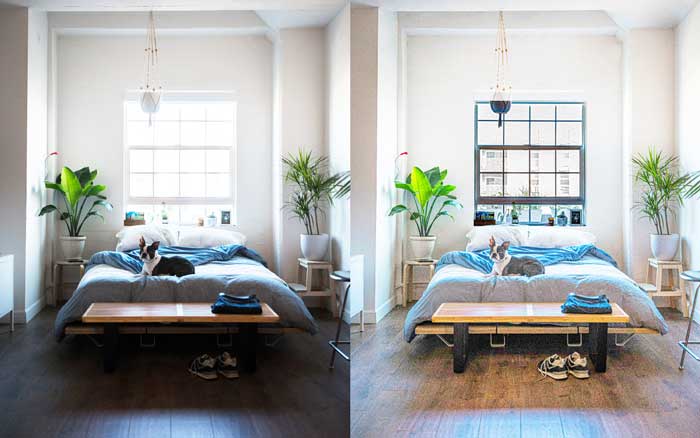 Do you have ever seen the beautiful and eye-catching interior design for a hotel room and apartment image? If yes, then you have wondered how things would be better in that way. Well, interior photo blending service deals with architecture and also developers who have to rent business for hotel rooms and apartments. They have to use it to give their clients a better view of the place that they would be going to hire or rent to live. Today is when everything took place online. From social media to business, we are dealing with every single situation with images to express and show the best output of their collection. Interior photo blending service providers observe each of the interior objects like a wall, chandeliers, room decoration, light, colors, and other perspectives to edit them. The result of the process is what we can see online or on google when we search to book a room or a hotel anywhere.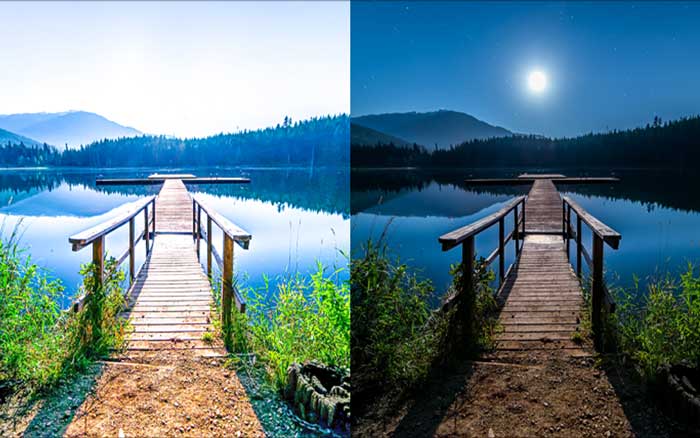 There is some situation when landscape photographers take photographs in different locations and feel the need to adjust them all for a perfect meaning. This is why the photographer needs this service, with just a camera, photographers can't achieve all the required items that they want in the photograph. Editing helps them in these cases, as editing can fix exposure, photo reflection shadow, temperature, tone, lightning, and other corrections in the image. Besides the quality of the image also increased after this process and images will turn from normal to eye-catching through this technique.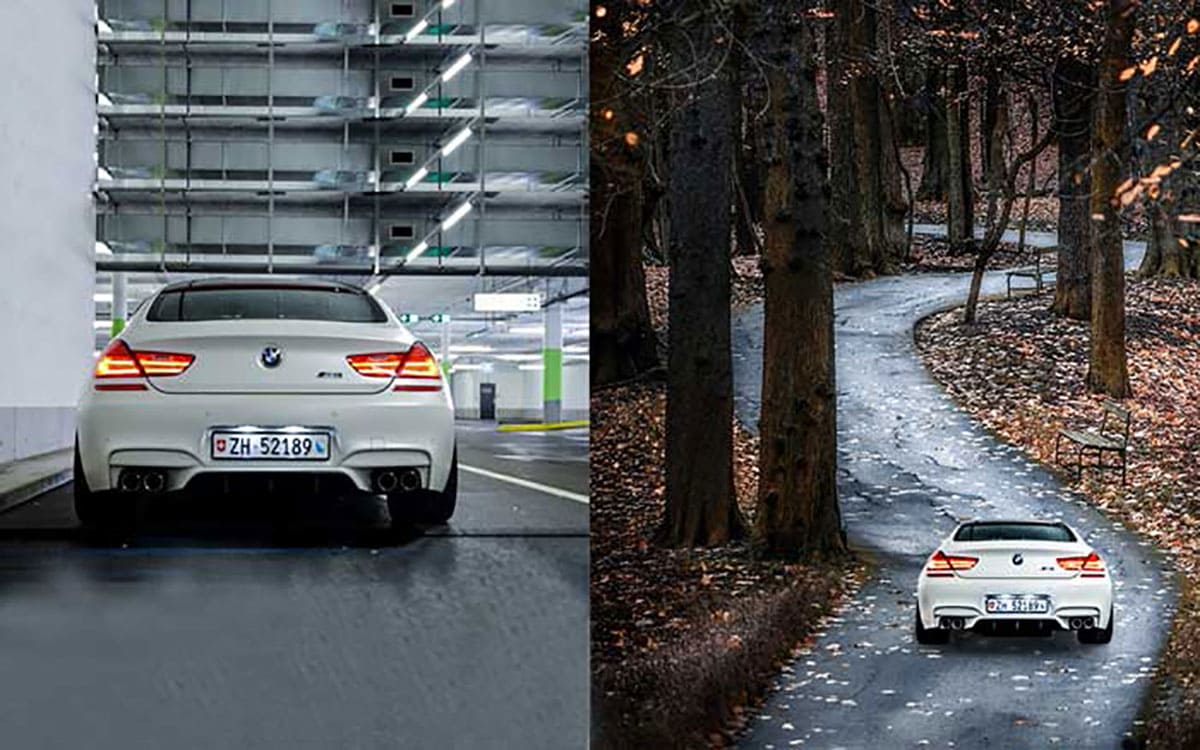 HDR is the abbreviation of high dynamic range which refers to a huge range of information about the brightness and color corrections of photos. It is a thing of many upgrades from the conventional and contains more data to present more content on the screen. HDR photo blending service works more professionally than the typical editing service. This technique is mostly used in engineering and architecture works to make clean sheets for every working phase. Real estate photography, sea photography, mountain photography, and space photography, needs this eminent service to make things better and smarter to observe.
What Are The Options For Photo Blending?
Photo blending service is a great post-production service that can adjust every single option of your image that will need to fix. It is used when you have to change your images in their outlook and have to make them more meaningful with their perspective. Several editing options will get to the adjustment by the expert when you have to meet them with your images. The process may take some moments to finish depending upon the images. But with professional hands, this doesn't seem a hard task to them. When you will go to an editing agency for a photo blending service, they will show you many options to choose from. So, you need to know these options before facing unwanted issues there. Well, for your convenience, here we are including all those photo blending options step by step below,
Color Exposure Correction
Color is the main element of every image to get attracted, to someone. Color plays an important role to show visual content properly. But it is quite hard to gain proper color in the images with just photography. So, every photographer needs editing services to present their images in the right way they would want. Color exposure correction is something that is individually known as Photoshop color correction service. In this service, experts used to fix color problems in the image where necessary. Color correction involves the process of clipping the path that is required when you have to make corrections of color in any specific area. If you think that you have images that aren't suitable with color in any portions and you think to remove the color from that part. You can use this service to get rid of that situation.
Focus Mixing
This is used by most photographers when they need to capture a moving object. In such a situation, they have to take several photos of the object to make further collate or blend later. Focus mixing is a technique that will let them properly blend several images. Photographers have to use this technique to adjust the focus of a single object they have captured numerously. It grants them to own a perfect list of photos with the required components.
Perspective Correction
Some photos include linear and textual perspectives that would need to be fixed for the final presentations. For instance, real estate photographs include columns, vertical edges, walls, lamp posts, and other structures. When real estate owners used to take photographs of the space, they have to fix and retouch the photo to make them more appealing. It is because those elements include above make distortions that will distract the viewers and throw their attention from the image. The realtors also have to remove the vertical, horizontal, and angular distortions from the image as well. Perspective correction is a very good way to deal with all those issues of an image and turn them eye-catching.
Image Bracketing
Image bracketing is a mentionable editing option that can be achieved with a photo blending service. There are some common situations when photographers need to capture a single outfit with different camera settings. To attain the perfect shots of a similar scene with different locations, photographers used change the exposure, flash values, white balance, and other options. But the problem comes when they have to adjust those photos in a single frame. By capturing images with different camera settings, it comes hard for them to blend those images. So, they have to take the help of an expert editing agency, to achieve the best result for this issue. Then image bracketing helps them to blend different landscape photographs that have been taken with different camera settings.
Sky Color Enhancement
For landscape and nature photography, a sky is an important object that needs adjustment to show perfectly to the visitors. This is because camera photography doesn't get the actual color of the sky. So editing is required to get the actual meaning of the color in this exceptional object. Though there are many photo editing software that offers sky effect to its users that is limited and you can't deal with any custom design with that. But when you take a photo blending service, they will fix the sky color in the way you would like to look at them.
Dust Removal
It is a common and most applicable step to all types of the image editing process. Typically captured photographs include huge dust and dirt that is needed to be removed from the image. With those unwanted objects, images look so unfair. Professional photo editors know the way of removing dust from the image. So, you have to take their help of them to make your images attractive.
Color Cast Removal
Some color cast of your images may ruin the whole image look. It is happened generally because of the bad focusing of your camera. Also, the lighting issue at the time of capturing the image can include unwanted color cast into your image. Color cast removal is an essential photo editing service that helps to eliminate unwanted color casts from your image. In this editing process, experts used to cut out that unwanted part of the image and bring any color that you want to see in that part. This exclusive technique will let you express colors in your images through your emotion. Photo blending service also provides this color correction of the image to perfectly blend images.
Sharpening
Sharpening is an essential step in the HDR image blending process. Sharpening is used to remove the blurriness of images that makes the image object unreal and blurry. Experts are used to applying optimal sharpening effects to look at images more real and effective with all their objects.
Image Stitching
Image stitching is a process of combining multiple images with the overlapping clipping path service and essential technique to produce a panoramic view to make sense of the image. Image stitching is a necessary step when you have to adjust two or more images to make a complete view of an object. Especially for real estate photography, photographers have to take pictures from different sides and angles. But when lasts, they have to overlap all of them to make a complete profile of the place or room. Image stitching is essential when you have to need to blend your bulk images. Experts make image stitching with the technique of clipping path and overlapping clipping path as it is completely a non-destructive image editing process.
Who Needs A Photo Blending Service?
Photo blending service is a very important photo editing service for those, who need to edit different types of images for different purposes. Images are now playing a vital role in all types of business, studies, social media profiles, and so on. When we captured images, we need to fix them to make them perfect to view or show someone. For mobile photography, so many editing apps have been revealed that are enough to edit mobile photographs perfectly. But in complex image editing issues, when we need to change the background of our image and also the color cast of any specific part. We have to take the help of an expert graphic design agency or a professional. Because complex image editing cases require high editing knowledge of editing software that isn't as easy as mobile editing. Here we are including some important organizations that need this type of photo editing service to enhance the business run and increase sales.
Online jewelry store
Online electronic store
Automobile industry
Online apparels stores
Fashion Industry
Portrait Studios
Real estate companies
Publishing companies
Professional photographers and so on.
So, a photo blending service is a great editing option to make images more meaningful and attractive. If you need this image editing service, then you will have to contact a graphic design agency that can take the job from you. There are many online editing service providers are available that you can catch by simply searching on google. Try to ensure that you are working with one that is much professional in editing and can serve you whatever you need in your image. Give a clear sense to the graphic agency with whom you are going to make contact. It will help both you and the agency to understand each other's needs and demands.