Signage Design Service
With the passing of time, almost everything has changed in this twenty-first century. The blend of modern science in everything has made life easier. Signage design service is not an exception. It has become a part of everyday business and business promotion.
Lots of signs are available here and there. The sole aim of the signage is to make people aware of any particular product, service or company. Ultimately, the digital signage design solutions work like promotional tools and allure people to have those goods.
Also, they get attention from everyone including potential customers and clients with a subtle impression. The communication through the visuals on the signage helps to convert sales more and more. Naturally.
So, if you can present the right information to the right people, chances of success increase many folds. And we ensure you to add creativity in your existing signs through our optimum service.
Place your order today. Or you can write to us to know more.
What Is Digital Signage?
Most people have introduced digital signage but they didn't signify it in that way. We are facing it every day in the street, shopping malls, stores, museums, transportation systems, hotels, restaurants, and so many other places. Ok, you get another chance to detect what we are talking about. Whether you can imagine it or not, I am describing it for you. digital signage is an electronic sign that is used to show any type of media on a digital display. It conveys information to its audience given by the author. Simply put, you are a business owner and you want to show your store's location digitally so that people from a different areas would get to know you. So, you should place digital signage or digital displays everywhere you want to get familiar with people. What things will contain in these displays? They would contain messages, videos, or graphical content focusing on your business like where you shop place, discount/sales offer in your store, etc. Now you have done with what digital signage is, it's time to look deeper into it.
Elements Of Digital Signage
Digital signage requires four main components to build that's are,
Software: You need content management software (CMS) to show content on your display. CMS can range in price and abilities. Some of them are free like a rising vision while others are paid through monthly or yearly services. Some CMSs only allow you to show limited types of content, while others are perfect to show a variety of content from text, images, video, web pages, and more.
Hardware: Hardware is physical pieces of the project like the display, media player, and wall mounts.
Content: This is what you are going to show on your display. It can be text, images, videos, calendars, and more.
Strategy: It is the plan that will help you to ensure your project is the successful way.
What To Show In A Signage Display?
In the signage display, you can show various types of things that are relevant to your business and service. It is also used for educational purposes and some non-commercial issues. Above all, there is no restriction on using a digital signage display because you can show anything through it. I am giving some examples of using signage display for various purposes like,
A menu or special
Store/service hours
An in-store promotion
Discounts/sales
Promoting your high-margin items
Cross-selling
Trends Signage Design Service Category
When you are planning to come out of old-designed business marketing material like business cards, banners, brochures, etc. And you find to give some extra advantage to your business with some modern solution, digital signage display will help you a lot in this situation. But remember, you should synthesize all digital signage design categories and should choose the best one for your reason. Although, the category of outdoor signs is endless that you have the opportunity to build a unique one for yourself, but you have to start on the easy and then move on to difficulties. Here is some common business signage solution that you can follow,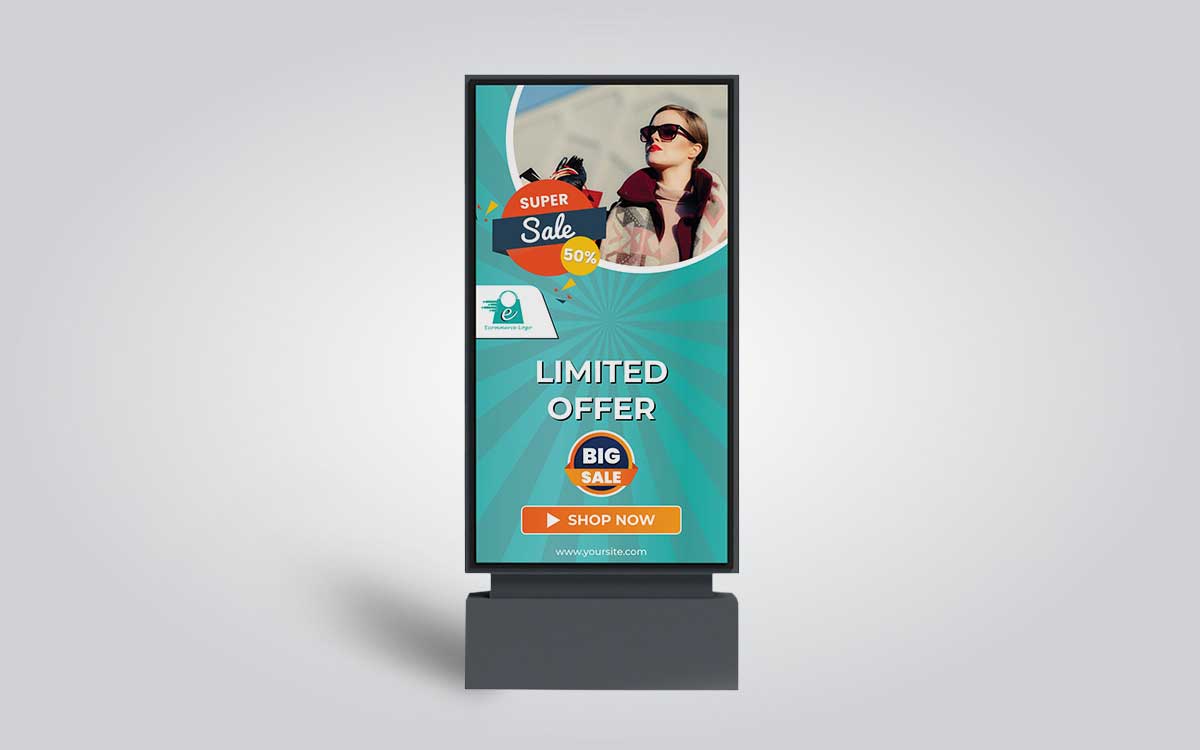 Outdoor digital signage design is the first impression of your business that customers would get. When you put an exterior sign of your store that reflects your business ideality, customers have a 100% chance of the allure with that and purchase from your shop. Outdoor signage can take the form of sidewalk signs, entrance signs, awnings, or window signs. Place the signage beside your shop where people walk by and drive by as possible.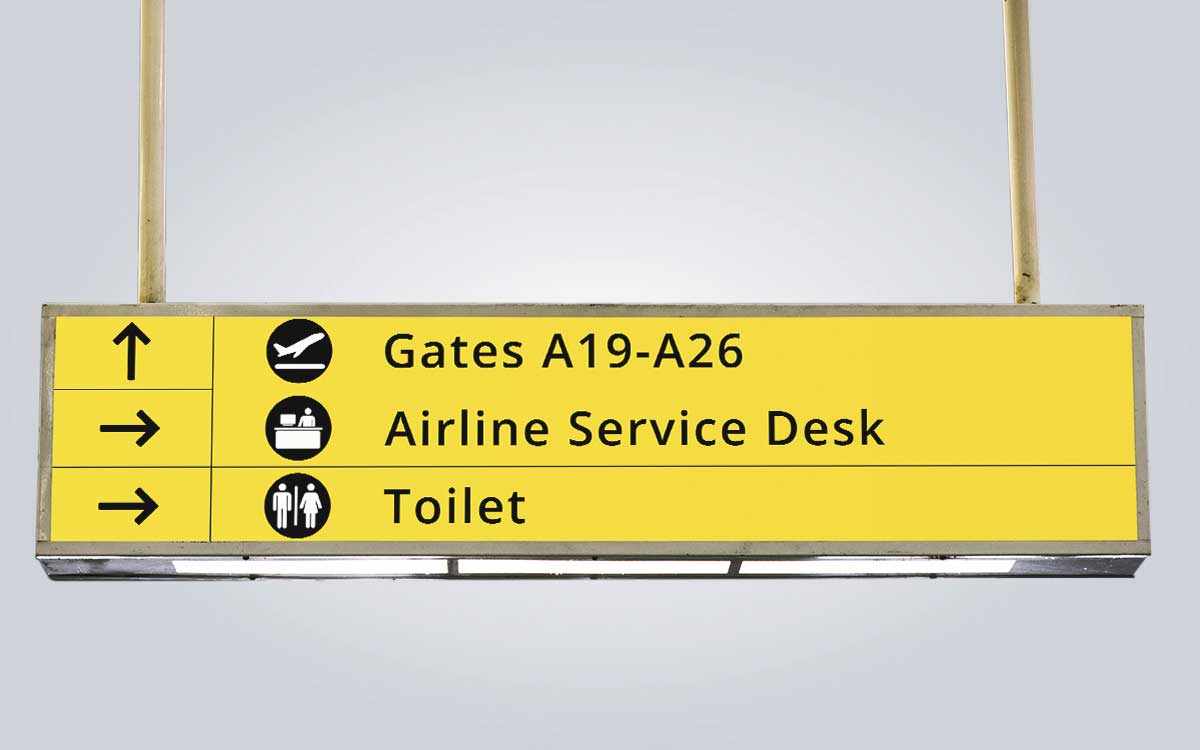 Informational signage can direct someone to your shop who doesn't know the direction before. It is self-explanatory and may call as departmental, directional, organizational, or wayfinding signage. This type of signage can tell customers where to go and help the customer to navigate your store more easily.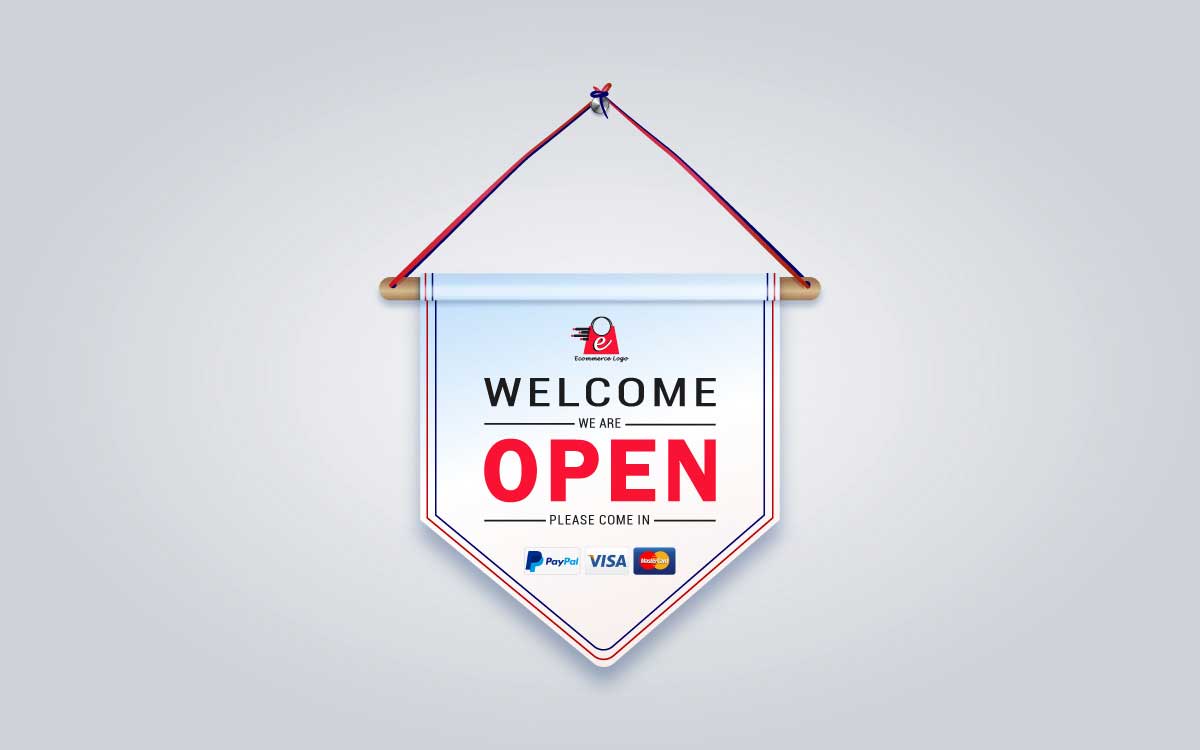 As the name of it, this type of signage influences consumers through its language and attractive imagery. It can allow retailers to come up with some special or seasonal products and attract the attention of the consumers into it. it also allows to do branding design to communicate with their consumers more effectively but you have to make it more attractive and eye-catching.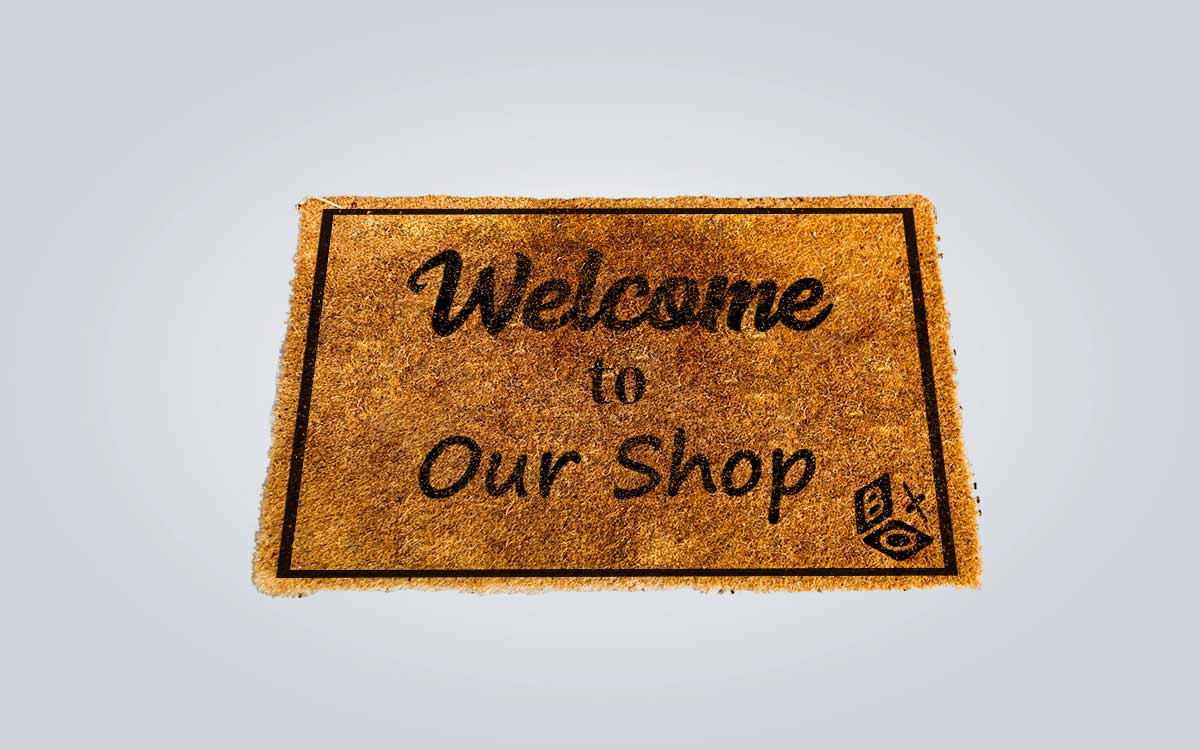 You might be surprised to see that; mats are also used for signs. Generally, we used mats for safety and cleanliness issues but with some promotional and informational content and image, they are more efficient in their way. You can also use mats for promoting your brand just simply placing your company's logo onto them. by the way, it would be a great idea to keep one or two bigger mats in front of your store with your business logo printed.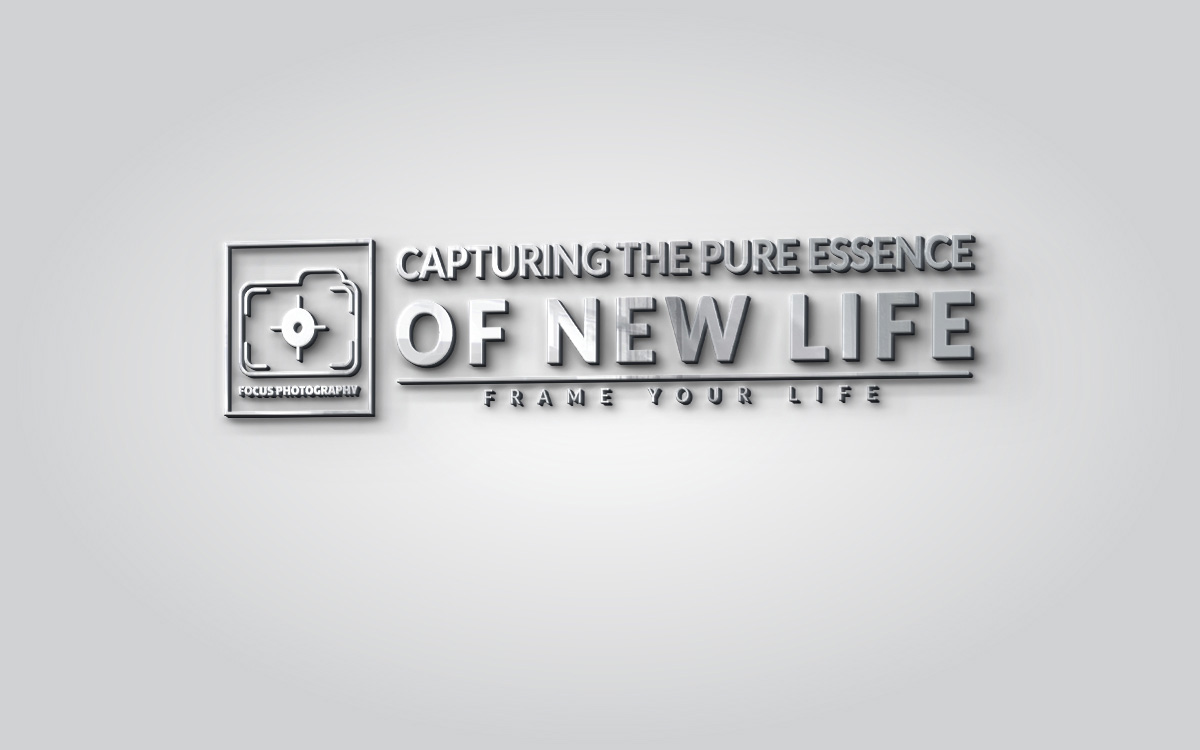 Wall signage is an exclusive form of digital signage design that everyone should consider. It is so convenient to use as you can place it whether inside or outside of your store. you can use attractive typography and also images in these signages with a light-shine or glowing form. Besides these signs are highly customizable in their sizes and shapes and they are too effective to communicate with your customers. You can advertise a new line of products or services and can also use them to promote your brand awareness.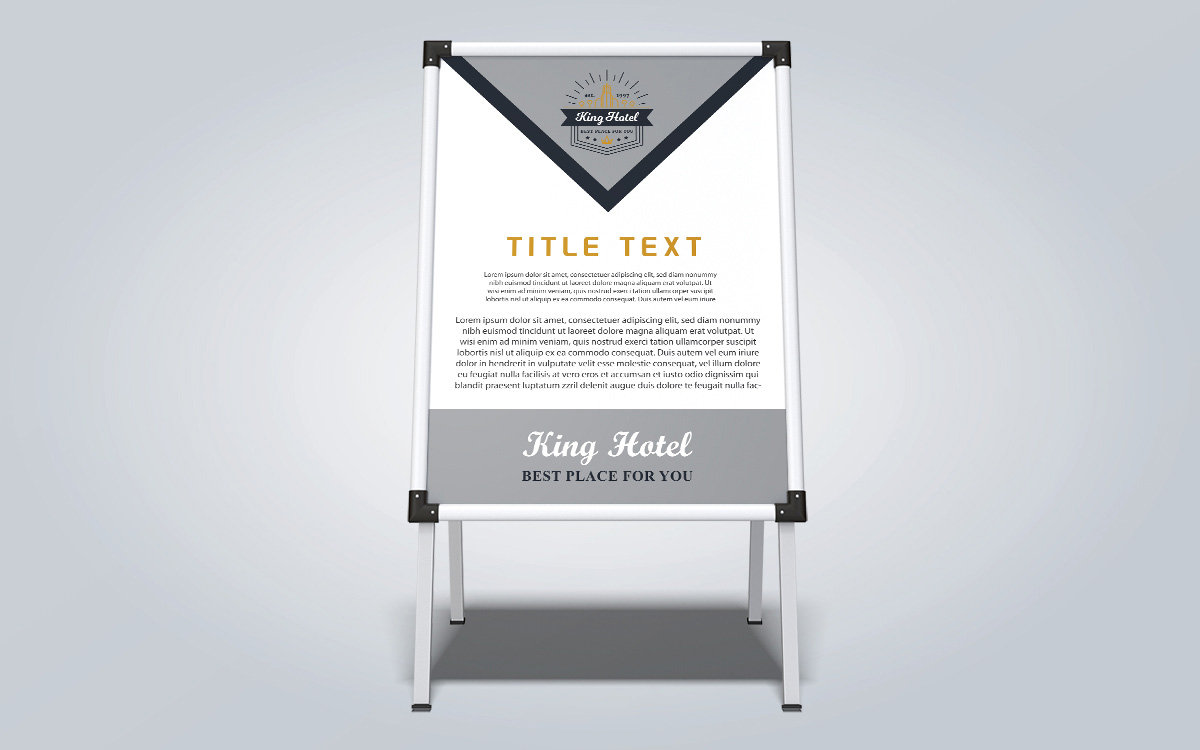 This is the best type of portable signage and it comes in different portable sizes like one-sided, two-sided, and so on depending on your wish. This type of signage is so convenient that you can place it anywhere you want. you can place it inside of your store or outside or in the opposite direction of your store or slightly away from your store. you can include announcements, offers, new arrivals, and much more in this signage display.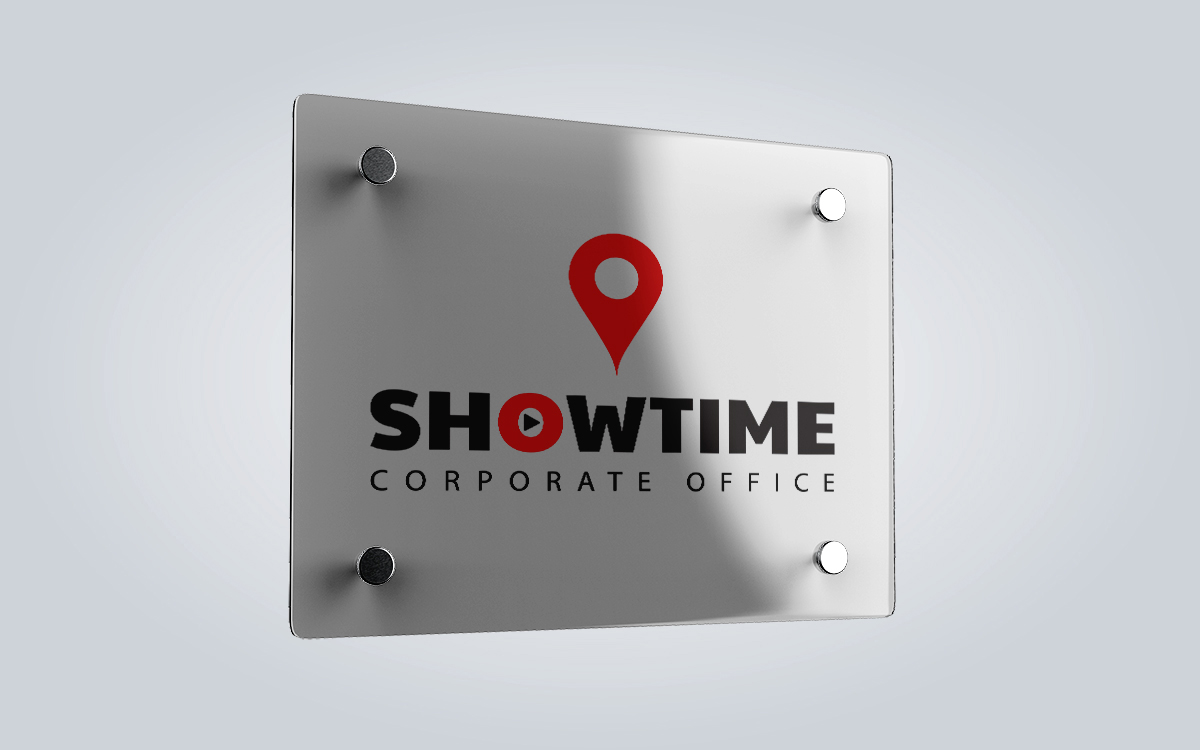 Standoff signage is different from other types of digital signage design as it is made with glass, acrylic, or deboned materials. Standoff signage can attract viewers' attention from a big distance for its aesthetic and functional look.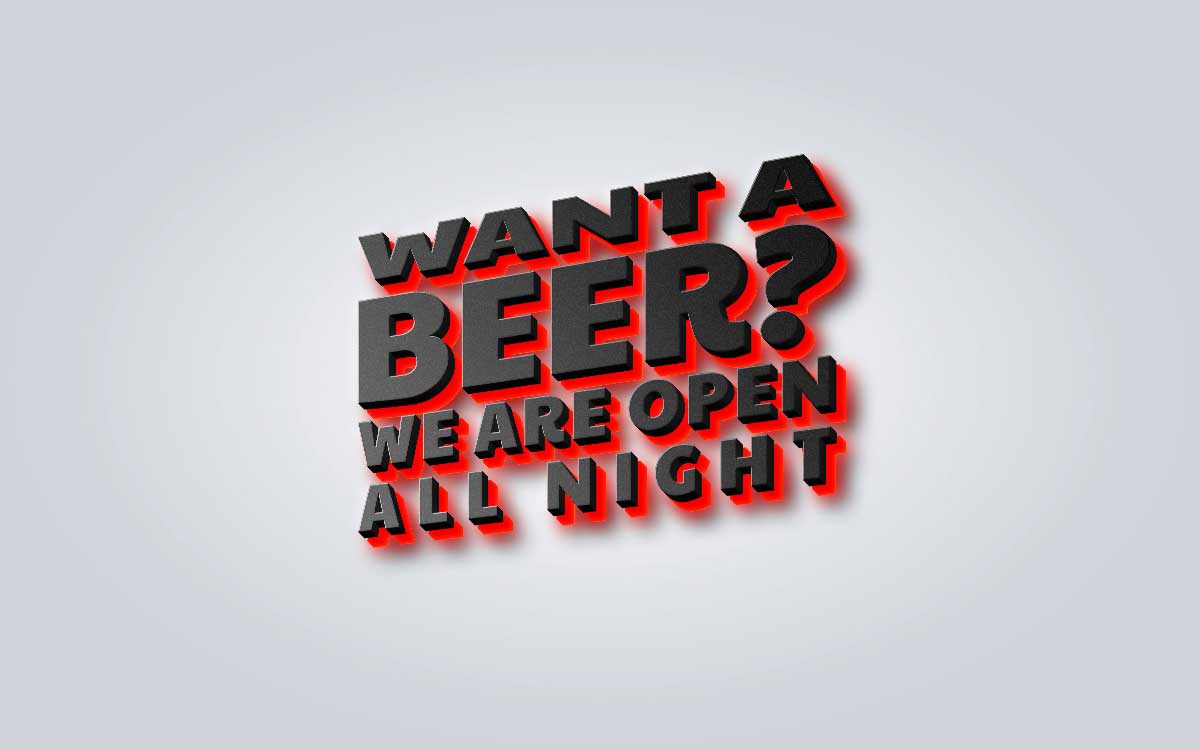 This type of signage will keep your brand name enlightened even at the night. These are excellent for use in low-lit areas and for adding contrast to your digital signage design with a reflection of smoothness. If you want to decorate your brand name with an illuminated digital signage design. You can take colors and typography into a consideration.
Where Can You Display Digital Signage?
It is a matter of understanding your signage display and where you should put it. The response from your audience is highly dependent on your placement. You create signage displays but you don't get enough response from your target audiences, that's why you didn't place your signage display in the right position. Digital signs can be put in all possible customer touchpoints within a business such as,
In waiting rooms
In exam rooms
At the entrance of a building
Around product displays
Near service counters
Near checkout lines
Outside of a business
In dining areas
Busy hallways with a lot of foot traffic
Why Do We Need Signage?
In an expert's opinion, digital signage is the most essential marketing tool for businesses and other industrial or non-industrial purposes. forget about the matter of location, digital signage is always ready to catch people's attention from wherever it has been placed. Digital signage comes with a display that shows a motion video for the author. It has been played for over twenty-four hours, so you have the opportunity to be visualized all the time to your audiences.
Through a powerful call to action (CTA) and engaging visuals, digital signage can increase your sales as well as your traffic. Not only that, but digital signage also has some other potential that is needed to be included in this article. OK, I am doing the same,
Communicate With People
When you place a digital display with the signs, messages, or videos of your company or shop, the display will show the message to the passers-by, the public, and all continuously. If you display your company's logo or the slogan on the digital display, then people who will walk in front of it would know your company. Similarly, digital signage can be used to display CTA, important information for your audience, and to give direction to your shop or other location. Signs do more than inform it acts as a representation of your brand also it is the most visible form of communication.
Advertising And Marketing
When you place one or more digital signage displays on some busy place like a busy street, stick it on a lamp post or another, you can be sure that it would tell people about your brand and call them to engage with you. according to its great benefit for business and other official works, it becomes an excellent option for advertising design and marketing tools and is chosen by all. Printing materials are also a great source in this issue but they are things of the past. Signage display takes its place as it has progressed to a point where large vivid outdoor prints can be put almost anywhere.
Increase Sales
If your signage display is designed well, then there is a chance to increase your sales rate tremendously as it can generate an unplanned impulse stop. But you have to be in mind that your signage display should be in the right place, to get a better response.
Entice Customers
You can entice your potential and non-potential customers, by signage display. Just make a short video about some of your products including their benefits, ingredients, and why it is better than another same type of product in the marketplace.
What Type Of Business Can Use Digital Signage?
All types of businesses can use signage display as it is so beneficial, but you can see signage commonly such kind of industries like,
Healthcare:

Waiting areas
Wayfinding
Exam rooms
Cafeterias
Building entrance
Automobile Industries:
Digital menu boards
Waiting areas
Product displays
Hospitality:
Building entrance
Near check-in counters
Lobby area
Restaurants:
Digital menu boards
In dining areas
In bar areas
Retail:
Checkout lines
Customer service desk
Product displays
Visual decor
How Do You Design Signage?
Signage displays need to be designed to be more efficient in their way. If you have a business organization and you want to make attractive signage to raise brand awareness and increase your sales, then you need to find the digital signage design company in your region that will do the perfect job for you. You should also surf the internet to get some digital signage design ideas. In this way, you have the advantages to make yours professionally.