Photo Reflection Shadow Service
Photoshop reflection shadow service is an exclusive editing service. As the name of the service, it deals with shadows to give your images a more realistic look. This great editing service is considered an initial step for every photo retouching step. Especially for product image editing, the reflection shadow effect technique is necessary as the image itself. Many people still don't know about this leading editing effect of Photoshop. Ok, this article is for them, to give them a clear sense of the Photoshop reflection shadow effect. This article will help them to learn the very basics of this technique and also how to use it themselves. Let's start with the topic,
What Is The Reflection Shadow Effect In Photoshop?
Photoshop is a distinguished software with huge editing options that helps to make any changes to your image. You may see the editing power on social media or online. Every photo that you can see online, must have been edited. Without editing, photos don't look so well and perfect. The Photoshop drop shadow effect is a distinguished editing option that helps e-commerce retailers to attain real look shadow in their product images. Ecommerce product images need to be attractive to allure customers to enhance their buying decision. This is why e-commerce retailers meet photo editing agencies to reach their target. When they come to the agency, the agency offers so many editing options like clipping path, photo retouching, color correction, shadow effect, and so on. They might also describe the options for you as to how they work on. Most online retailers used to choose all of them to give their images attractive looks. As we are here to talk about the Photoshop shadow effect, it comes with a variety of different shadow effects. We're describing here all of them to get a clear sense of this effective option of Photoshop,
Different Types Of Reflection Shadow Effects
There are various types of shadows that you can get with Photoshop. They aren't completely different from each other but the result is slightly assorted. Well, the Photoshop drop shadow effect comes in 3 different ways, they are,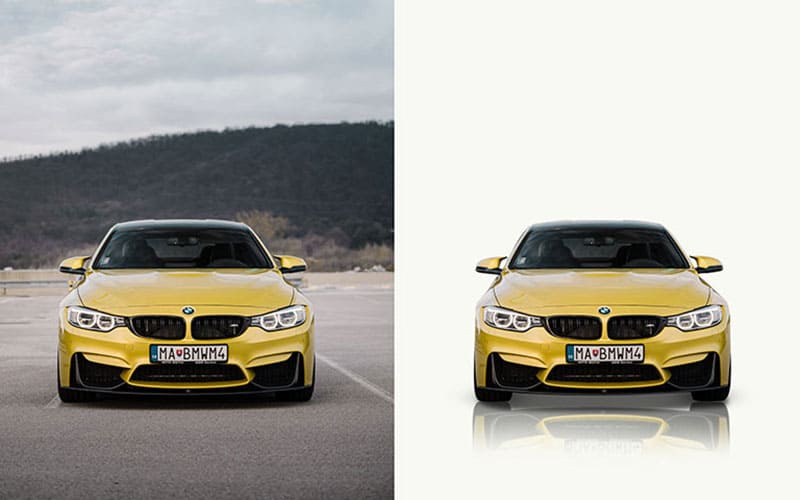 This is the most interesting shadow effect that you can get with Photoshop. It is also known as the mirror effect as it can give a mirror look to the image. When the reflection shadow effect is applied to any image, the object of the image looks as if it is floating on a glass surface. Also, it seems to reflect that's why it's called the reflection shadow effect. The reflection shadow effect is mainly used in e-commerce products such as electronic equipment, glass items, ceramic products, etc.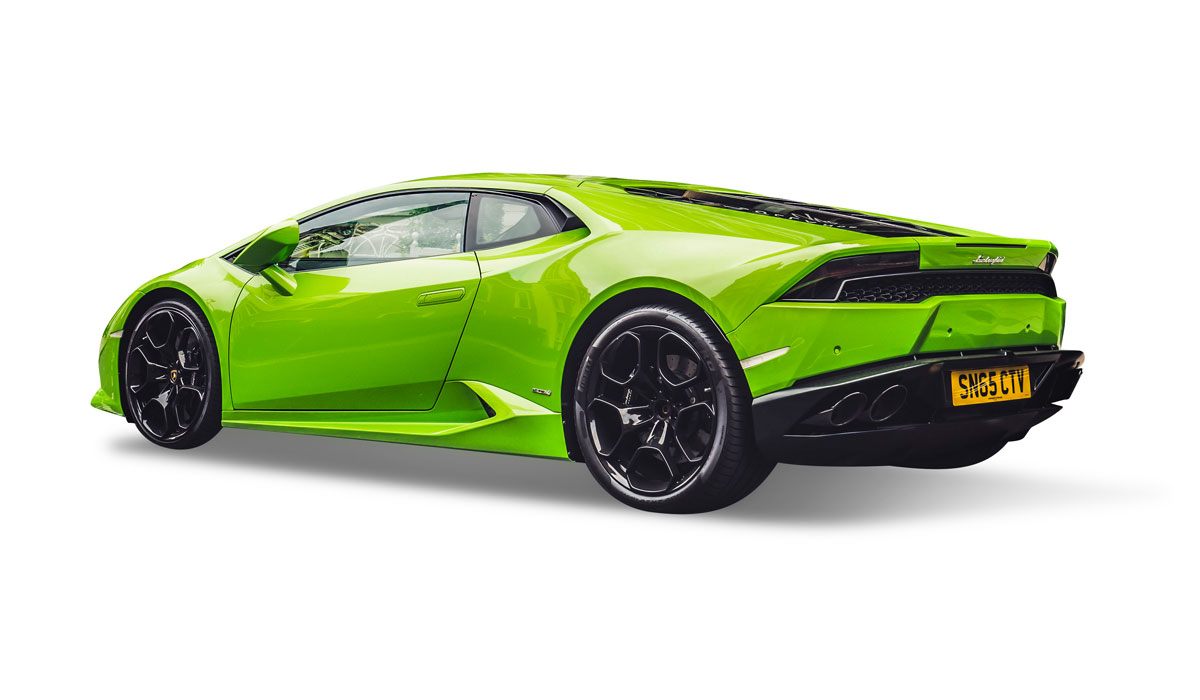 The drop shadow effect is used to give a fresh and authentic look at product images. This artificial shadow effect can be achieved by Photoshop experts who have the skill to do this. This effect mostly applies to the bottom or below the product. Products that don't include shadow in them use this technique to have some shadow.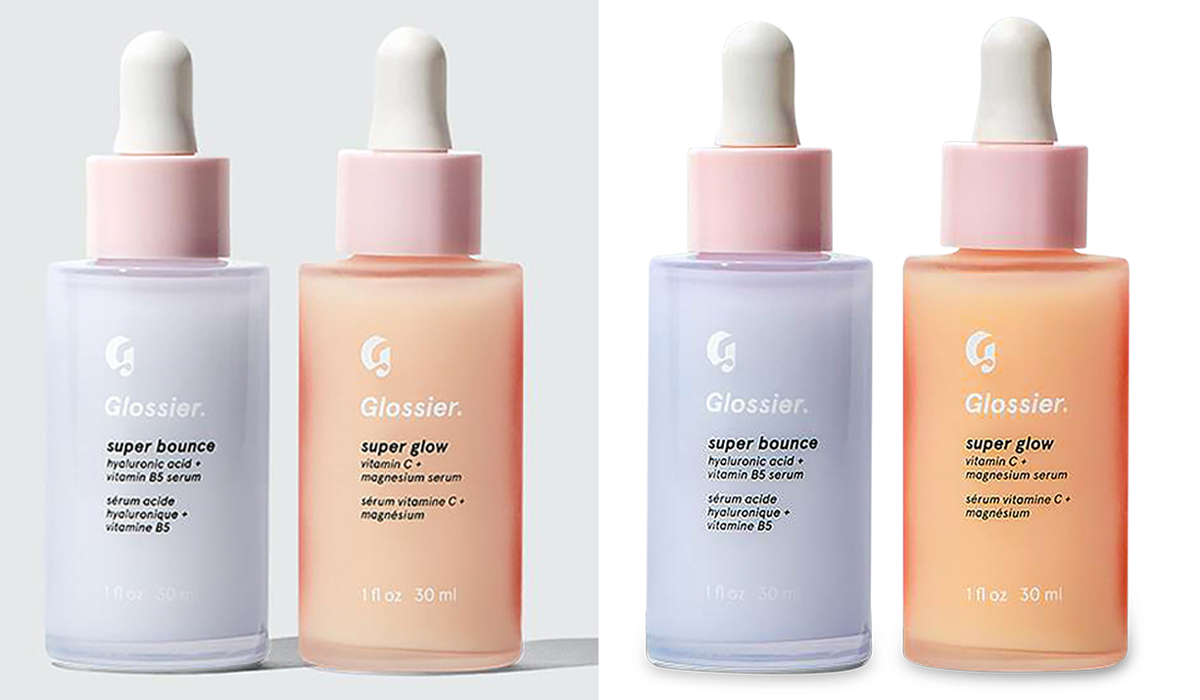 It is known as the natural shadow effect of Photoshop which works with the shadow of the original image. When photographed of some products or anything, expert photographers gain shadows into the images with their professionalism. When those images were handed to the editing agency, they used to apply those shadows to look more real and effective. In this way, Photoshop experts can make a simple shadow of images present more attractively.
When And Why Use The Shadow Effect?
The Shadow effect is undoubtedly a helpful Photoshop effect with many advantages. It helps to add extra attraction to your image. If applied perfectly, your image can look 100 percent way better than it was. There is some critical moment when you have to use a shadow effect as necessary. Those situations are,
When you want to make sense of light and dark, texture and depth in your image.
When you have to take apart the background of your image from the object for a better look.
Ecommerce retailers who worked hard to sell products online, this effect will help them a lot to allure customers and force them to buy their products.
It gives images a fresh and authentic look as it looks like a real shadow when applied.
The Photoshop shadow effect works great for those images that have a clear white background. So make sure that your images include white background before applying the shadow effect. If it hasn't then you can do a clipping path in your image to get one.
As visitors automatically get drawn to the high tonal effect areas of an image, drop shadow is a perfect thing to drive them in that specific parts of an image by implying contrast in that part.
For e-commerce product images, they need to be focusing on the main object. Thus, the reflection shadow effect is a great way to make them in that way.
Who Needs Reflection Shadow Effect Service?
According to the demand for photo editing services, it is getting popular at present. People from all over the world now edit their images in every case they have to use an image. Today is where visual content like images, videos, and animation is used more than printed or any other media. From advertising to social media profiles to make your day, they are performing as the first choice of people.
Therefore, photo editing has become a part and parcel of our day-to-day lives when it comes to the question of an image to use. There are businesses and non-business purposes that directly connect with photo editing services. In other words, it can say that, where there is the usage of an image, there needs editing as well. Although, we're describing here some of the well-known organizations that need photo editing vitally. Here is below,
Ecommerce Business
Photo editing is an essential option for e-commerce retailers. Because e-commerce business solution is managed with product images. But product images aren't perfect to present in the online store without editing. Editing makes them glowing and engaging to attract customers' attention. Ecommerce products must have to be edited perfectly. They require background removing, retouching, reflection shadow effect, and other editing options that turn them from simple to exclusive ones.
Professional Photographers
Professional photographers need editing services as required. They have to take photographs and have to edit them to make the best sense of every part of it. With just mobile or camera photography, photographers can't achieve the best outlook of the photographed object. For example, photographers who take nature photos must have edited their images because they always can't capture what they want to look at in the image. Also, every single image that we see online is a result of professional photo editing.
Product Advertisement
Product advertising design is a popular sector where the manufacturer goes to make advertisements for the product that they are going to release in the marketplace. The product advertisement agency is a relative one that also needs photo editing. An advertisement is done to gather people's attention to the upcoming product and also to monitor the quantity of it among people. Manufacturers want to make it positively so that people get attracted to the product and wish to buy it when it will release, Thus, photo editing includes a reflection shadow effect on the advertisement to make it more appealing in front of the visitors.