Photo Background Removal Service
Background removal service is something the word refers to itself. It deals with an image background and fixes any issue that relates to it. Background removal is a sub-category graphic design service that is now so popular with common people. You may have the question of what a background removal service can do and you also want to know its usage. Well, we are here to inform you about these funny photo editing techniques. When you know about this, we are sure you would be going to find a related service because it is so helpful for everyone. Don't worry, we would help you to find what you need to know about background removal and how you can get this type of service easily. Just read the article carefully.
What Is A Background Removal Service?
Background removal service is simply a photo editing process used to remove or cut out background from images. It is also known as a clipping path and it is more famous with this name. To simplify, clipping path and background removing are similar words referring to the same issue of cutting out background from an image. Background removal is a process name while the clipping path is how you do the job. It is the most discussed topic at present and people use this service to get rid of their unwanted background images. Photo editing is a common term and it is vital in our life. We have to edit an image to make it more appealing and gorgeous to share on social media or to show people. There are so many individual techniques that are applied in every photo editing process to make the image look what it would be. Among those techniques, the clipping path is what you can do with any photo editing software.
For instance, if you want to go with photoshop, there is a tool called a pen tool. It is used to do clipping paths aka background removal in photoshop. As its name, it works like a pen, outlining the object which you want to keep in the image. After completing the outline, the object will be separated from its background. Applying the clipping path technique, anyone can change the background color of images and also apply any color that they want.
The Background Removal Process
In the above, we know that background removal is a photoshop editing process that is also known as a clipping path. A clipping path is a common technique of background removal. Without this, there are some other ways to remove the background from images. When any clients go to a background removal service provider, the authority used to asks them a few questions. What type of background removing techniques do you need is one of them? If you are one who also needs a background removal service for any reason, you should know different background removal types and which one is most suitable for your image. So, in which way you should remove the background from your image? Take a look here below and you will get the answer,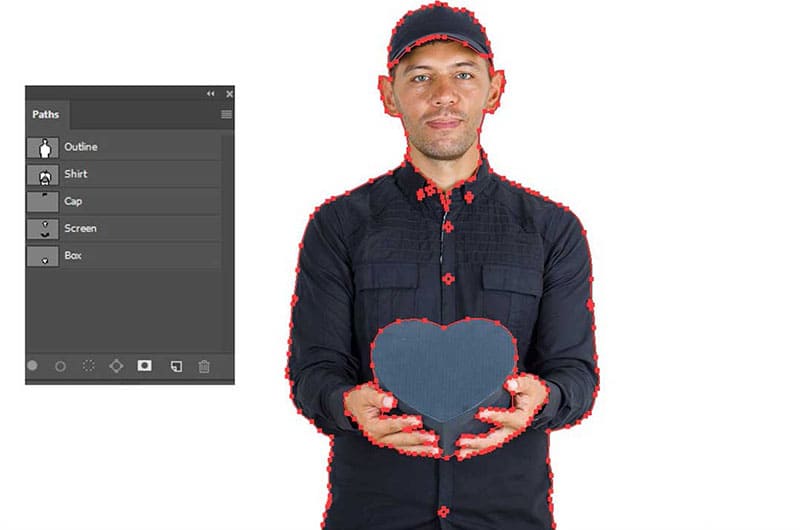 We already discussed it; it is a process of outlining the photoshop pen tool to separate an image object from its background. The outline which is being created around the object is a vector path that can be adjusted further. Most of the background removing process is done with a clipping path and the photoshop pen tool is a universal tool that helps in this process. that's why many clipping path services have been built online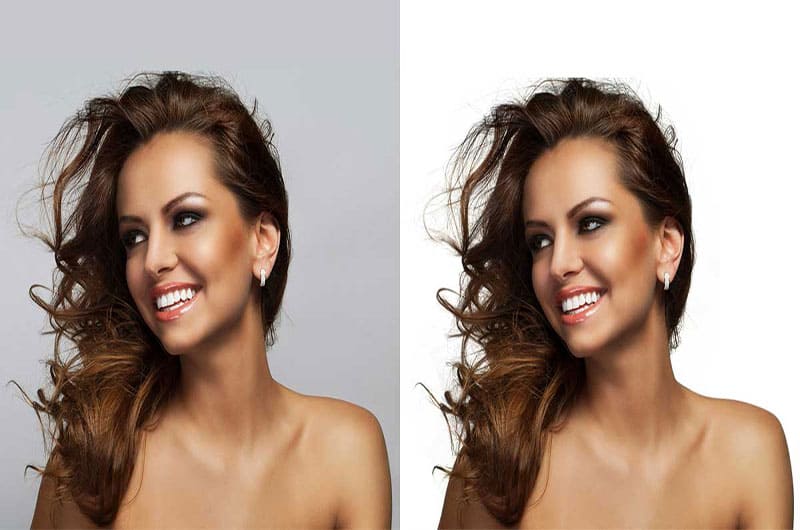 Masking is another background-removing technique where you don't have to cut out the background manually. Unlike clipping path, image masking is more subtle than that and it requires expertise in graphic design to do it accurately. Image masking needs to apply when the image comes with busy edges that can't be cut out properly with a clipping path. For instance, some images have fur or hairy objects like fur dolls, and women with long and husky hair. Clipping path is a perfect technique to separate hair from the image background. Because that works through drawing outlines it is too difficult to outline an object like hair. Although image masking is not an easy tool to handle without having the skills to do it, you can ask any background removal service provider for perfect image masking into your image.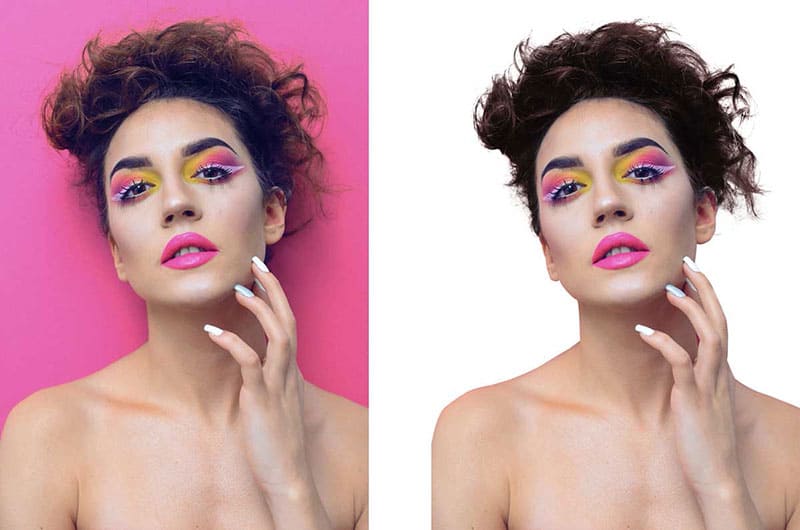 However, the image background also removes some other techniques that are easy to apply. Just realize how those tools work on the image and then you can apply those tools to remove background from your images. There are photoshop tools named background eraser tool, magic wand tool, and lasso tool that are also used in background removal. For instance, the background eraser tool simply works as an eraser like you are erasing pencil sketches from paper. just select the tool and pull over those areas that you don't want to keep in the image. Boom! It will vanish completely.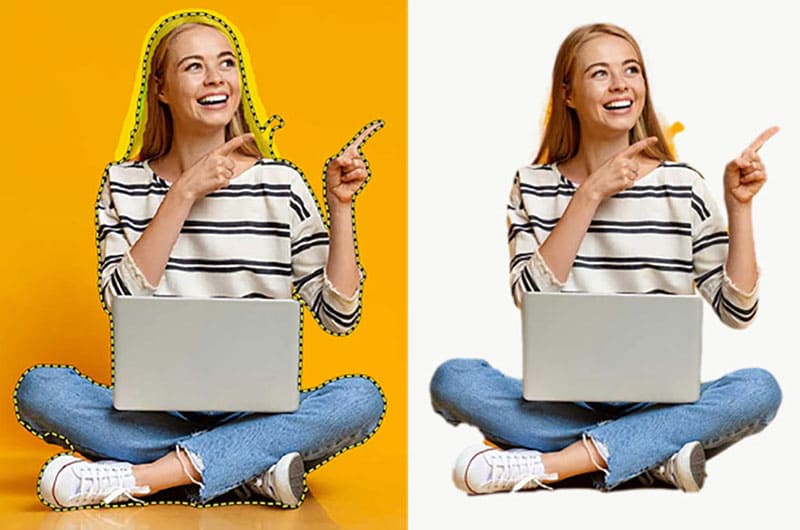 Automatic background remover is helping a lot of people to easily get rid of their image background issues. It is something like an online generating tool, it works automatically as you don't need any skills to do it yourself. There are so many websites that provide this opportunity to remove the background of an image automatically. Just find one of them, upload the picture you want to isolate the background from, then finish the process to click a specific button and your image is ready without its background. Though automatic background remover can be an easy solution if you don't have the skill to remove background with graphic design software like photoshop. But it doesn't result so well that you can't use this system for professional purposes.
When Do You Need A Background Removal Service?
Background removal service is so essential at present. From the above discussion, it is clear that we would need this service for various purposes. Let's talk about some situations when we have to meet the background removal service. Suppose you have captured some images of individual persons to use them as passport size photographs. But unfortunately, those images include unwanted objects like trees, cars, houses, or anything in its background. It is simply that an image with those objects can't be used as a passport size photo because, in a passport size photo, the background must be kept in a single color. In such a situation, you just do two things with those images, one is not using them. Another is using the background removing technique to remove their background and add a particular one.
Besides, we also need a background removal service in making unique content with our images and also have some fun like cutting one person and placing it into another background. Lastly, background removal is almost necessary and something like it can't be avoided in photo editing. every photo editing task such as color correction, photo retouching, and others requires background removal at first. Without background removal from a specific image, experts can't perform any editing step into the image.
Who Needs A Background Removal Service?
So, we can now say without any doubt that background removal service is so important in some specific sector where you can't go without it. But it is now highly used for commercial purposes. It is so significant in the e-commerce platform because online retailers need to add a white background to their product image. The white background is an indispensable part of an e-commerce product image. The white and clear background helps the object to focus clearly on the viewer's eye. When retailers take photographs of their products, they can manually adjust the white background with white paper, foam, or anything.
Otherwise, they would have to go for a product photo background removal service and most of the retailers are more likely to do this to deal with their product image background. Similarly, whoever has any problem with image background, must have to use this service for sure to fix the problem accurately. Background removal service is so demandable photo editing service. According to its demand, uncountable people are now doing image background removal jobs freelance. Anyone can easily find one of them by simply searching it on google. If the task is not commercial, then you can also use auto background removal online.