How to Create A Persuasive Catalog?
The product catalog is indisputably one of the most needed business collaterals. It has huge importance, especially in businesses that sell products and services. Businesses required so many initials for various purposes such as advertising design, marketing, branding design, sales promotion, and so on. Posters, banners, business logos, business cards, flyers, and brochures they all required to accomplish particular business goals and purposes. But the product catalog is distinguished according to its necessity. You have a business, whether it is online or offline, if it deals with products and services, you must need a product catalog to perfectly demonstrate all the product's identity schematically. However, if you are thinking of creating a product catalog for your business, there are several things to consider first. You have to think about the design, manage the best forms of images of your products to include in the catalog, and so on. But if you find a professional catalog design service that is experienced in this field and can surely deliver you the perfect product catalog for your business, it will greatly reduce your trouble. In this article, we will help you with information and advice on how to create the best catalog for your business. So, let's jump into that,
Tips to Create Effective Product Catalogs that will Sell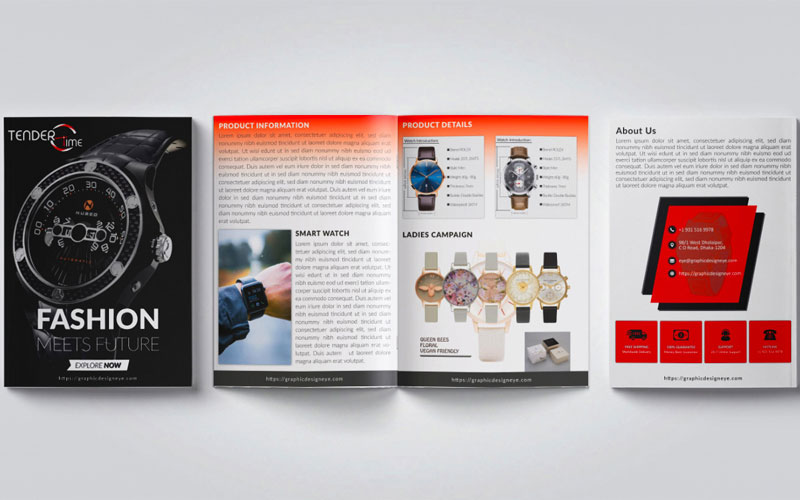 As you are here, you must step in to create a product catalog for your business, but you are looking for expert consultations to ensure that you are going the right way. When you are on the brink of your catalog design operation, you should consider a few things to make the catalog feasible for you. If your catalog fails to persuade receivers to purchase products from your store, all your efforts will be in vain. To get success through the product catalog made for your store, you have to ensure these determining issues are described here below.
Find A Professional Catalog Design Agency
It is the best way to get your required catalog design fully complete and ready to use for your purpose. Unless you aren't a graphic design expert, you can't design your catalog. You have to find a professional catalog design agency that will responsibly do the job for you. You can let them know about the specs and how you want to make the catalog. In this way, you can easily get done the business catalog within 1 or 2 days depending on the agency.
Consider the Catalog Size
If you are an offline business, then you must go with printed catalogs. Printed catalogs are a popular source of business essential to raise awareness, increase sales and make a potential source of consumers. But before having all these benefits, you have to consider the right way of designing the catalog. It will be better if you design the catalog relating to your business. There are so many things that you have to consider before going into the design and printing design period for your product catalog. One of them is catalog size. You can keep the catalog size 5.5" x 8.5", 6" x 6" or 6" x 9", 8.5" x 11", or 9" x 12". Now it's completely up to you how you want to look at your product catalog. You have also decided on a particular format like portrait, landscape, square, A4, or any other to shape up the product catalog.
Product Image and Description are Musts
Product images and descriptions are the main themes of product catalogs. You have to manage all the product images in the best quality and include them with information like price, size if it has verification, and all the things that you think customers would need to engage. When you go to an online agency to design a product catalog, they will ask for product images. So, you have to manage all the product images with proper photo editing forms. For this, you may need to take the help of a photo editing expert in this regard. You can also discuss with the catalog design agency if they can handle this if you don't have the product images prepared yet.
Don't Make the First Impression the Last
Your product catalog can be a single page or if you are a big store, then you can make it with multiple pages. But remember that, the first impression is the last? Whether it is online or offline, it should have the ability to grab viewers' attention at the first sight. The visual and typographical content of the catalog should be kept in such a way that it makes the viewer interested in keeping an eye on the entire catalog. You can include eye-catching graphics, and visual elements, capturing the title on the first page of your product catalog to craft an easy way for newcomers to your store.
Discounts and Offers Make It Quite Easy
In the product catalog, if you want to drive consumers to flourish in the store, just make a discount event, and give offers on certain products. You can also run stock clearance sales at the end of the season and provide huge chances to grab buy one get one. Attention spanning is short at this moment, people are only attracted to trendy, colorful, and giveaway-type campaigns online and offline. They also like to see offers and discounts from their favorite local store. Even if you are an online store, you have massive chances to get success through online product catalogs displayed in various fields online.

Services | All Kinds of Content Creation Services Company
Why is the Product Catalog So Necessary?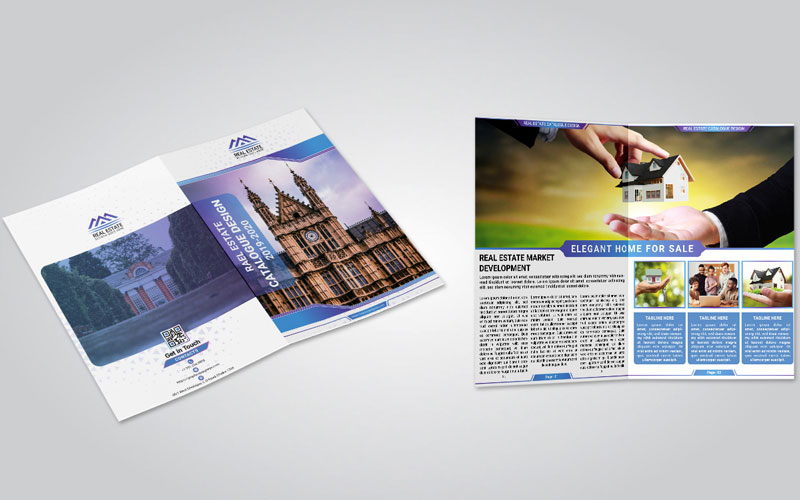 All the product manufacturers and product retailers required a product catalog to provide a quick overview of all available products in the store. It comes in handy in both online and offline businesses. In online businesses, you can see online product catalogs designed as a particular webpage or pop-up display when you enter an eCommerce website. Offline product catalog includes product price, product name, and image in a single page or book format print initiative. Therefore, offline product catalogs can be distributed widely like advertising flyers and leaflets. Similarly, you can create an online product catalog with the exclusive products of your online store and can share them anywhere online you want. Well, if you are interested to know why a product catalog is so necessary, then you can check out the below points.
Flash and Descriptive
Both online and offline product catalogs have come in a flash and descriptive way. It is one of the main characteristics of product catalogs as they provide a good look of the products it holds the identity. Unlike the other forms of advertisements and business materials, product catalogs made with strong CTA, showcase the products and the necessary information that consumers need to buy the product.
Offline Catalogs are Distributable
Offline catalogs are portable, usually printed on quality papers, and designed significantly so that they can go with the customers. At present, people are more likely to buy products from their homes. If they have the product catalog in their hand, they can easily know about the available products, prices, and any discounts or sales going on in the store. Potential customers always keep themselves up to date with their favorite store's product catalog. So that they can order at any time when they need anything to buy from the store.
Acts As A Branding Asset
As sales collateral, your brand product catalog can also be a good asset for branding. It can help you increase brand awareness. When you create a product catalog, you must include your brand name with the logo design. So, whoever will see it, must have an idea about your brand if he doesn't know you before. In this way, you can increase brand identity by using product catalogs in a wide distribution campaign in your locality. And if you are an online retailer, then you have more chances to make your online branding with an extremely designed product catalog.
Quickly Draw Attention
Product catalogs are highly perfect to draw the attention of viewers. Sometimes you can see printed catalogs given out in front of a particular shop. Grocery stores, fashion stores, electronics, and other types of offline stores can use product catalogs to get new consumers in their stores and raise sales. If you are an online store, then you can create certain product catalog pages with eye-catching graphics and typography. You can also offer discounts, flash sales, and stock clearance to make a sense of urgency among the consumers.
Helps to Make Quick Buying Decisions
A product catalog is mainly implemented to reduce the time of making decisions by finding desired products in big stores. Since people are too busy with their respective work, the product catalog helps them in this regard a lot. Customers sometimes hesitate when they are in the super shop, buying a new product item that they haven't used before. As the product catalog gathers all the product items in a few spaces, consumers can easily make their decision on which product items they need to buy.
Improve Sales and Conversion Rate
Both online and offline product catalogs are good to drive your sales and conversion rating up in scale. Sharing your online product catalog everywhere online will easily make way for new customers. People who first know about your brand, if they don't purchase something from you, they at least remind you when they need anything to buy. Distributing product catalogs design among the common people will make their interest to visit the store. In this way, a product catalog can improve sales and conversion rates significantly.
Endnote
The above discussion will help you to make the best product catalog for your business. This is proven, if you make the product catalog following the above tips and advice, you will surely get a product catalog that will sell and attract people to buy products from your store.