What is UI Design?
UI is a short term that stands for User Interface that is mostly used to define graphical interface or layout for applications based on a computer or mobile. In other words, it is something that interacts with users to use such kinds of digital products or services.
For example, you might be familiar with using computer software and android mobile apps, you installed one of them and feel love to use it. Did you ever think that the way they are working?
You have simply the knowledge that all of the software and apps are built with programs but I am saying about the layout. Programs are used by software engineers to create software, architectural engineers used to design the whole layout of the complex before building a similar website, software, the app needs to be designed by an expert for such best user interface to interact with them and making it useful simultaneously.
User interface design can deal with things with which the user can see and interact. Android apps are built with commands like app layout, notifications overview, adding the app bar, designing an effective navigation system, supporting swipe to refresh, menus, search overview, drag, and drop, etc.
And that's all that is important for the app. For instance, in 1970, the computer used a command-line interface to work thoroughly when a graphical interface that is widely used today didn't yet exist commercially.
Actually, UI/UX designers work through some points which is very much important to give priority to this issue.
Look at some questions given below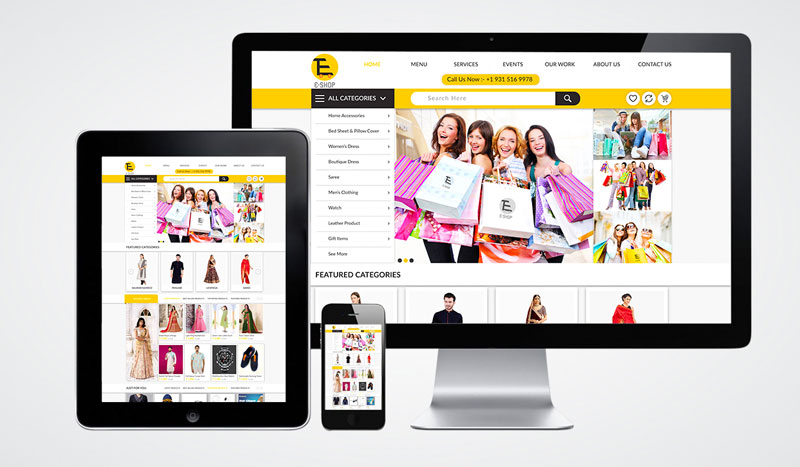 What will the system do for the user?
How to build the Is system suitable for the user?
How to make the system work fast and great for the user?
In which way, users find the system attractive and addictive?
The user interface designer used to design a layout with the help of XML attributes. Also, they put some basic options in touch when they are designing an interface for any system. Those options are,
Layout
Usually, it is known as the structure of your app that works as a user interface and also as an activity. The layout can give the system a shape depending on the designer or the developer through which the user will find the system best to use.
Notifications
Notification is a reminder that comes when you are on the outside of the app that provides information, keeps connected, gets you to notice even if you are offline. Notifications appear to the users in different locations and formats like an icon or message in the status bar. You can get direct entry into the apps by simply tapping on the notification that appears on your screen.
Navigation
The user interface comes upon the navigation system that is so much important for device users. The navigation system helps the user to surf through the system and makes them feel easy to navigate anywhere. It also allows users to navigate across, into, and back out from different parts within the app.
To put it simply, User Interface design's aim is to create interfaces that users find easy to use and pleasurable.
What does a UI designer do?
The main job of a UI designer is to configure the look and feel of the product. They work for,
Making Layout
Interactivity
Graphical content
Shaping out the system for the developer
Make the program suitable for all devices
Lack of social sharing options
Find out solutions for how do I do this or where can I find that?
What is the difference between UI/UX design?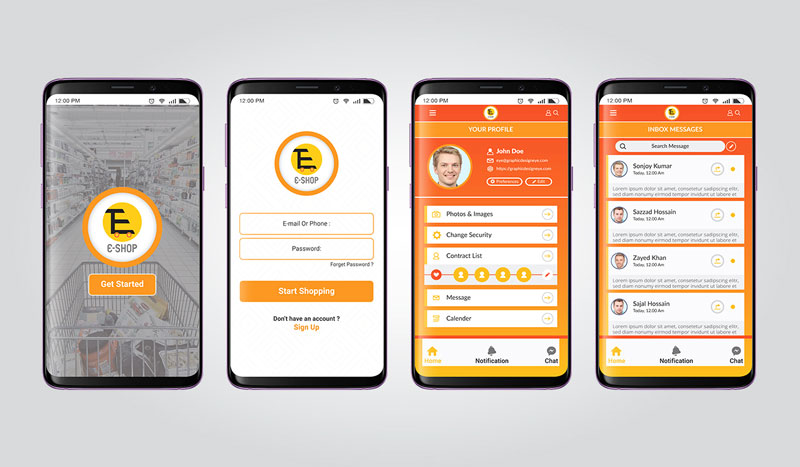 Though it may look similar to you there is a quite big difference between them. User experience is something that can be felt by using the system day after day while user interface design is all about how the interface of the product looks and functions.
You can simply realize it as Rahul Varshney says, "User experience (UX) and User interface (UI) are some of the most confused and misused terms in our field.
A UI without UX design is like a painter slapping paint onto a canvas without thought; while UX without UI is like the frame of a sculpture with no paper Mache on it. A great product experience starts with UX followed by UI. Both are essential for the success of the product."
From the valuable speech, you might get clear about the difference between user experience and user interface. If you think of it as a human body, then organs represent the UX design, measuring and optimizing against input for supporting life functions. UI design represents the cosmetic of the body, its presentation, senses, and reactions.
What is a responsive UI design?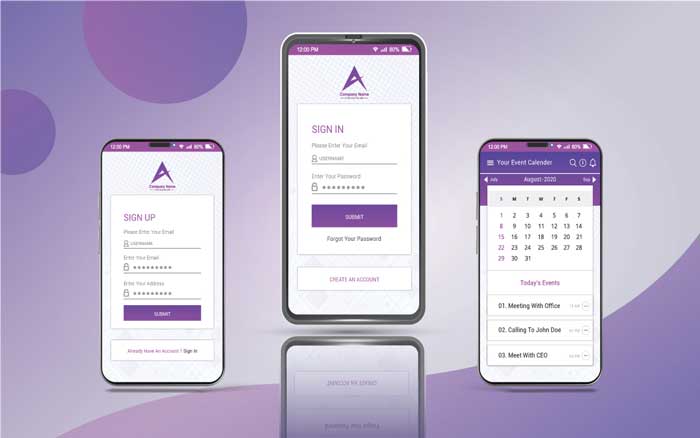 Responsive design is a process of making it adapted to your system so that it can adjust smoothly to various screen sizes. It is an essential part of every software, app, and website design because it can make the program suitable for all types of devices or screen sizes, not only on a desktop but also on a mobile, tablet, and television.
In today's world, handheld devices are more familiar than desktops. Also, there are variations on devices such as Apple iPhone, Blackberry, laptop, and so on.
When a developer creates a website, they have to make it a way that it can be playable for every device. A responsive designer comes up with endless solutions that are needed to design for a number of additional inventions. Although, responsive design refers to some features that are.
Adjusting screen resolution for the system
Automatically resizable image
Custom layout structure
Media queries
Showing or hiding content
So, it is clear that responsive design deals with the outlook of websites that means how to look for different kinds of devices such as desktop and mobile devices.
Actually, browsers of mobile phones do not understand JavaScript or media queries, so responsive design is recommended practice to create a basic website and enhance it for smartphones and computers.

Services: All Kinds of Content Creation Services Company
What software is used for UI design?
So, UI design is the interface design for software, app, and website that helps the user to interact with the system. There are some tools that are built to design user interfaces perfectly.
These tools give designers what they need to accurately design wireframes, mockups, prototypes, and others. UI designers at first take UX designers' blueprint and then turn it into something visual and interactive.
If you have an interest in UI design and you want to move into it, then you will need tools that can help you in this term. I am giving here some of them to make your work easy,
In Vision
It is a popular web-based prototyping tool for both UI and UX designers. Vision comes with a full suite of applications and gives designers all of the UI design tools they need. It is great for collaboration and makes communication easy.
Another useful aspect of In Vision is the digital whiteboard that allows team members to get their ideas out there.
Sketch
If you have experimented with a little about UI/UX design, you might have heard the name of it. it is such a kind of app that is needed by every UI pro. It is a vector-based tool and you can easily resize anything without losing its sharpness.
However, this is more than just a drawing tool and is great for wireframing and prototyping.
Adobe XD
It is another vector-based that offers a whole host of features for designing, prototyping, sharing, collaborating, and creating a complete design for web, mobile, and even voice.
Adobe XD is supported by Windows and macOS and is also available as a mobile app for both Android and iOS.
Why do you need UI design?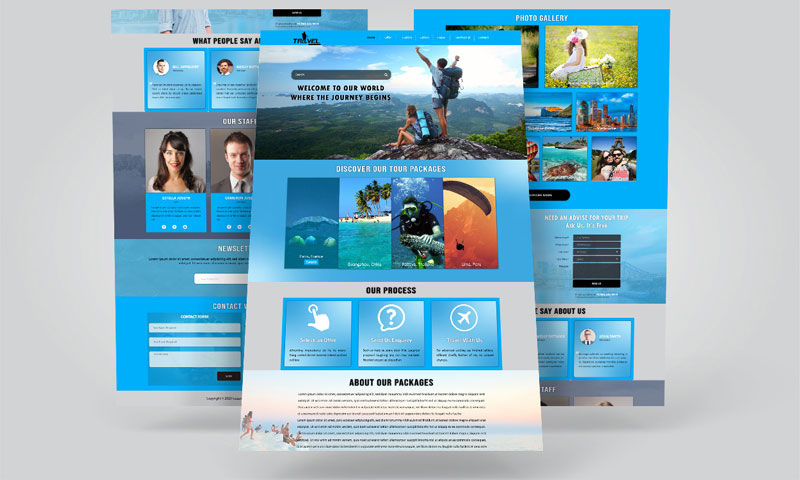 User interface design is an essential task when you are taking pre-preparation to launch software, app, or website. The result of UI design is an attractive outlook of your product that is going to interact with people and also forces them to use it. it draws people's attention to keep them there and recommend others to use your product or website.
Here we're describing the importance of UI design that you need to check for once,
Do you know what is the primary goal of a business? it is increasing sales, fanbase, and the growth of the business. and UI/UX design plays an important role to achieve that goal. Having users with different choices is a common issue nowadays.
Regarding user variation, different types of products with different interfaces have been out in the marketplace to make them satisfied with what they love. You have to target that and make your product in a specific way they will interact with you.
For instance, the shape of a button could determine the way of how someone would accomplish a task. It is crazy but true that people have certain instincts based on visual details that play into how they interact with a website.
So, website and UI/UX designers take this into consideration and do their design work in a way that can communicate people with its element.
It is sure that, if your interface isn't perfect enough to catch the user's attention, there are chances people won't stay on your site.
So, you should take user experience as one of your top priorities. It will take the conversation rate onto a higher position between you and users when they have a good experience on your site. And definitely, they are going to suggest more people about your website.
So, UI design has the ability to increase traffic as well as your sales and it also gives the opportunity to grow your customer base. By providing interface design in a way that your customers are looking for, you can simply make them highly confident to use your application or website.
Web developer UI vs UX developer - what is the difference?
You have a passion for design but there comes a lot of options in this issue that you don't make a permanent decision through which you should go for. Actually, the IT sector has so many variations in design, development, programming. For instance, you want to learn design but what type of design are you interested in learning?
As there comes graphic design, website design, UI/UX design, and so on. In this briefing, we're trying to clarify this concept for you so that you can make your mind in a decision,
Web design is a broad sector including everything relates to designing the usability of the visual of a website. For a clear sense, web design and web development are just two sides of a coin where web designers are such kind of graphic designers who can create a great layout for your website and developers are ones who have enough skills to create a good-looking website or app.
Web designers have some common abilities that you would better know, they enjoy solving problems, they like to find solutions and implement them, they think logically.
web designer and web developer deals with problems like your website aren't responsive, it looks outdated, it takes much time for loading because of low-quality graphics, customers can't enter the page they want to go, time on page is too short. If you find similar problems with you, then surely you need to find the best web designer to overcome these issues.
A web developer has also enough tasks to do. If your website is not working correctly for bugs issues you may find the help of a web developer. Also, they strive for web security and hack prevention, solving 404 error problems failed DNS lookups of your website if your site goes offline if their certain contents fail to load.
However, both web developers and UI developers are particularly skilled in some of the technical issues and you need both of them if you want to take any step-in online platform. The web developer will help you to create a website while the UI developer will decide the best design for that.
Guide to build outstanding UI design
Do you need to design an interface for your website or software or app? If yes, then you are in the right place. When you are on the way to design a good interface for your purpose, you might need to find the best UI designer.
If you already have found one of them, then explain to them about your program, why you built it, and how you are looking to work. It is necessary to make a reflection of your thoughts and ideas on your website. So, clear them out to the developer besides don't forget to include these points into your design given below,
Easily navigable menu
When you are on the topic of UI design, the first thing that needs to give priority is the navigation of your system. You must need to clearly label every part of your website or software on the navigation menu and you should do it strategically for the users. Try to make it easy to use, if you make it scribble then it will push away from you.
Make it simple but gorgeous
Using an unprecedented layout and multiple interface patterns might make it difficult for users. Try to present your business as simple as clear to the user so that they don't have any confusion with your system. Although, sticking to simplicity is a great way to increase your user interface design.
Usability testing
It is a great process of checking your program by a separate community to see what works and what doesn't. doing this will allow you to overcome small problems that often go overlooked as they haven't had any impact at all. It is the thing that makes you realize that if you are going in the right way or not.
Be consistent
You need to be consistent across your website as you are using common elements. It will let people know the pattern of your program so that they can get connected to it more quickly and efficiently. having consistent patterns and functions will definitely benefit you a lot.
Transparency of user actions
You might have the desire to get some feedback from your user. Leaving it without such options is considered unprofessional in this sector. Keep an option in the menu to confirm the action with some indication of successful operation. It will let other users know that you are doing well in your mission.
How to find a UI design service?
If you think that you need this kind of service for any of your purposes, then let us know about it. explain your requirement and contact us with full detail of your system type and the way that you want to look it for.
We are here always with our service to deal with our customers at any time. As we have bulk professionals with enough skills and creativity in this sector. Hope they can make you satisfied if you just try them out.