The Ultimate Guide to User Experience Design
UX design means User experience design that is used to give a smooth and intuitive experience when someone is using software and apps. UX design for the android app deals with the user experiences for hand-held and wireless devices. It is determined by the experience of the user when they are using systems like software and apps. The main goal of user experience design is to define how the product feels. The designer solves many specific problems related to the system and ensures that the product or service logically flows from one step to another.
What is Motion Design in UX?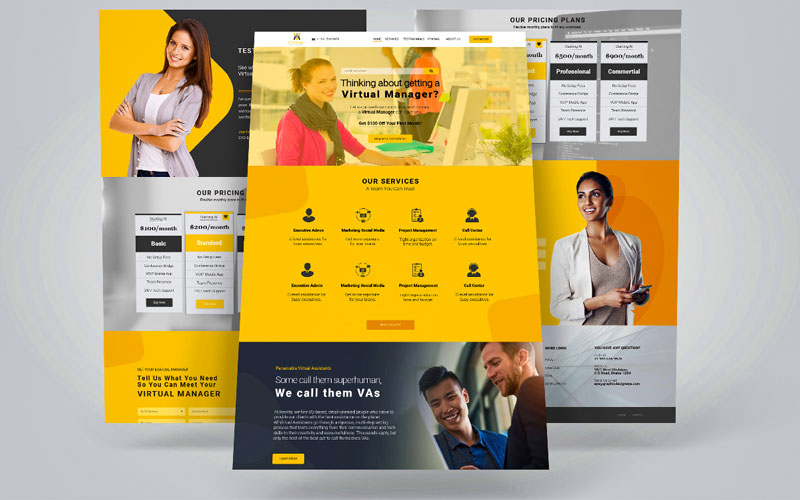 The motion has several kinds of meanings depending on the sector where it is used. In the field of graphic design, it is named motion graphics which are the addition of animation or digital footage that can create the illusion of motion or rotation. These animations are combined with audio for use in multimedia projects. Today is the day when it is too hard to impress or surprise anyone with an interface animation. As a user experience or simply UX designer works to develop the overall experience of a user when using a program, sometimes it needs to add motion graphics in the website or software to attract the user's attention in a new event, motion graphics are so useful to meet the purpose. Many considered it the best appropriate form of subtle feedback for micro-interactions, in the issue of entertaining users.
Motion design is very important for programs because it can communicate with the user's mentality, and also it can tell them how the system works, and how they interact with it. So, it is taking as an essential part of the program to communicate with users. Its specialty is,
It can talk with your users about your website or program in an innovative way

It tells the user how the app works

It will brief you on what you can do about it.

Motion drives the user's journey

It can define the navigation itself

Adding a level of depth in interaction design creates a more natural experience

It can take users' attention to a specific area

It makes the UI more expected and easier to navigate

It can take effort on the right elements at the right moment in time

With the help of visual elements, it can give a clue to the user as to what will happen next
So, it is clear that motion graphics are very important for user experience design. It can help to create a more natural way of interacting with visual elements in a dynamic way.
Why is UX Design Important?
UX design is the feeling of a user or consumer who is making a connection with you by program or software. It is served by the developer and its goal is to connect more people and create an experience that is quick, smooth, helpful, and enjoyable for them. It is a key part of SEO, especially it takes you to the higher rank of google. Do you know that Google works by observing website security, page load times, and responsive design and that's all a part of creating a smooth user experience?
Although, user experience design is important because it tries to fulfill the user's needs. It can provide a positive experience which is a part of keeping a connection between the client and retailer. It helps to feel loyal to users with your product or brand. If you make it in a meaningful way, it will allow you to define customers' journeys onto your website, app, or software as an instrumental in the successful business. Here I try to give some important issues of user experience design that is may need to know,
Satisfaction
You have a company or website, software, or app through which you want to get connected with more people. What do you think is the most successful way to reach your goal? That is user experience, if you make it as effective, it can move your users to their destination. Although, you will get a user-hostile reaction if you don't provide systems with easy navigation, eye-catching layout, clear descriptions of products, and also appealing calls to action. A good user experience design will take you in a separate position from your competitor. By providing your users with a smooth and enjoyable journey with your website, you can make them feel continued with your website or program.
Reduce Cost
UX design is not only a process of developing interactions but also is a way of deep thinking, research, analyses, and tests about your product, service, or website. When you will start to think about your user satisfaction and needs it comes with more options and multiple phases if you want to overcome that, you may need to do more research along with your product. It will reveal the reason why your business isn't performing well. In the field of web design & development, it is a much cheaper way to prevent a problem in the first place than to fix it. To make it easier, I would like to add a quotation by software engineer roger pressman, who writes a book named software engineering. A practitioner's approach, he said that "if you want to fix an issue during the design process, it will cost you $1. After that, you will spend $10 during the development stage and finally $100 after release. On the other hand, if you consider user experience design from first to last, you will be able to minimize the money spent on referrals, sales, and marketing in the future.
Helps to Increase the Conversion Rate
In the process of UX design, you have to be sure that you made it easy for your user. It is a key part of UX design and you must have been noting it down if you have the same issue. Website or app, software whatever you have, you need to decide the main goal of making things better and easier for your users. Imagine that a person searched for an item and Google make addressed him/her to your website, the person entered into your website a found that it is not smooth to surf or it takes much time to load the image of the product, then the person may get irritated and choose to search for another website to meet his/her purpose. I mention it here as it is an important issue that needs to be the point. So, keep an eye on this issue. Besides, you should add a clear call to action (CTA) as it can make a big difference to the conversations Buttons that include options like, "sign up" to your mailing list today, or book now" are the perfect examples of a CTA. Also, another thing that can help in improving the engagement and retention rates is the user onboarding, which leads to a more profitable product. Some of the best user onboarding examples online, that use UX best practices, can be a true inspiration. Google has recently confirmed in their own research that users form opinions about a website in 50 milliseconds.
What Does A UX Designer Do?
The role of a User experience designer is directly involved in the process of making a product useful, usable, and enjoyable for its user. They have considered some important issues like,
Product research

Creating personas and scenarios

Information Architecture

Creating wireframes

Prototyping

Product testing

Although it is a never-ending process.
What is the UX Design Process and How Do they Interact?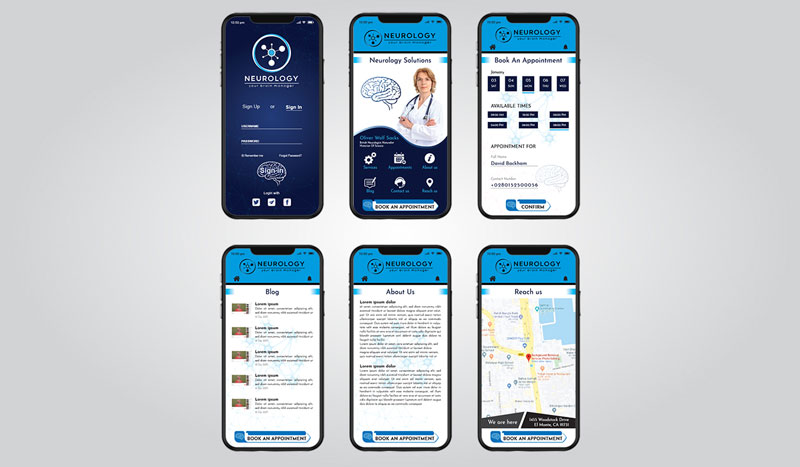 Branding aspects, design, usability, and function. It is a repetitive process that helps to improve your system continuously. In this process, you will have to face different stages repeatedly while analyzing your design process in every stage. The manufacturer who provides a great user experience is familiar to the public. Think about apples iPhone, they are not as high as consumption but give the best experience to its user as a requital of that. great user experience comes for,
Understand
The digital world uses digital elements to solve problems. Problems are so specific nowadays that you need to realize in which way you can meet the solution. In all cases, you need to understand the problem first, in the field of user experience design, design solves the problem. A user experience designer always thinks about the customer and the environment of the market. I would like to mention here as Paul Boags says, "To be a great designer, you need to look a little deeper into how people think and act". Before starting with any project, you need to get the basics down first. As user experience deals with business, so you have to point out two important sectors, the first is your user and the second is your brand. Also, you may need to talk with your clients, stakeholders, product manager, and even the CEO to find out the exact solution to your problem.
Research
Research is essential for user experience design. It can be done by human-computer interaction and user-centered design, visual design, information architecture, and others. Understanding the purpose of the program is another part of the research. Is the program working correctly? But when you are a business owner and you want to make research for a greater user experience, you just need to conduct interviews with the clients. Though it would take hours or passively days to complete, it is an initial process of success. Be mindful that, before you go to an interview, it is necessary to do some research on your own.
Visual Design
The visual design comes upon great interface design, and also all types of design work. Visual design deals with the outlook of the program to make it attractive and appealing to the audience with colors, images, symbols, and icons. Here I include some initial design works that are very much needed to design the user experience.
Sketching
The design phase starts with sketching. It works similarly to a paper-pencil-based work and designers used to make handmade sketches to give a shape to the whole concept. This process gives a realization to stick to a particular option.
Interaction Design
Interaction design is the process of making easy navigation for users from one screen to another. By designing and developing the interaction map, an expert can understand which part of the screen will be interactive.
Wireframes
It is an excellent way to portray the page hierarchy and all the visual elements of the product itself. It gives the developer a sense of where different types of elements can be located on the screen. Wireframes are considered the backbone of the product and the skeleton of the design.
Implement
When you complete all those stages, now is the time you have to deploy the system in which you spend a lot of valuable time and attention. Implementation is an important part of the user experience design process, it is the part to recheck your work, and it is the time to make minor changes if it needs. It is better to involve design teams in this stage to help the development phase.
Evaluate
During the time of implementing your product features, the last process is to evaluate the end product. Evaluating depends on a few factors such as,
Is the system usable?

Is it easy to use for users?

Does the product have the ability to lure someone's attention to use it?

Does the product have flexibility and is easy to change?

Does it work appropriately to solve users' desired problems?
Every business company and organization comes with different types of marketing problems and there is a variation in the solutions to the problem. It means all the stages described above are going to look a lot different for you compared to another company and product. But the process is similar to all, anyone who wants to create a user experience for a product or service, just needs to follow up on those steps. It is important to contribute to all stakeholders of your company in the process by performing their tasks and duty.
Why UX Design is Vital to SEO?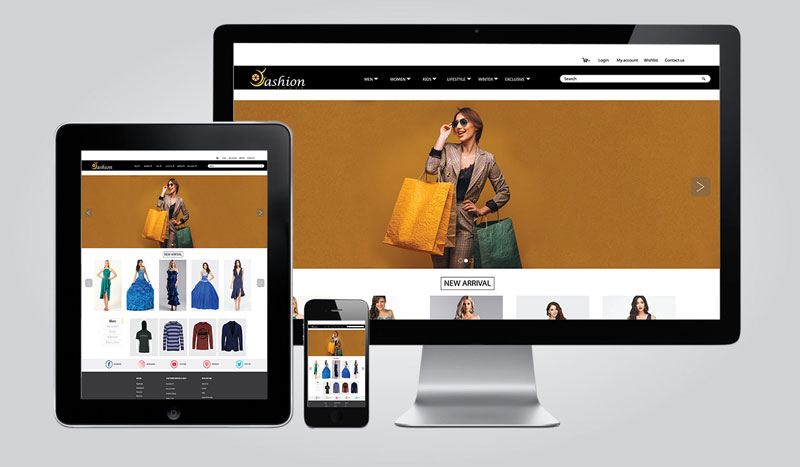 It is a topic of deep understanding and realization. Most marketers and content writers think that SEO is all about keywords and links. Although it isn't wrong, almost all SEO goes far beyond them. We know that the main theme of UX design is to support users, to think about how they feel comfortable by using the product or program that you have created. For your kind information, UX and SEO both share the same goal and that is to help users to complete their tasks. To put it simply, SEO is something that drives a person to the destination where he/she wants to go and the user experience (UX) will fulfill all the requirements of his queries by ending up on the web page. It is said that SEO is all about user experience. Both SEO and UX work to make the user buy their service or product. The main goal of SEO is to position you on a higher google rank and make you more visible in the marketplace while perfect UX will show your users why you are professional in the field.
How to Make A Perfect Prototype for UX Design?
Do you know what a prototype is? It is a sample version of a final product or you can think of it as a draft. A draft thing can be changed until published, similarly, a prototype is the same type that is created to test the final product. It is an essential part of every industrial and non-industrial project. Think you want to make apps for games or other purposes. Whether you can make it by yourself or you hire a developing company to get the job done, you will need to make a prototype at every stage to see that you're working correctly and also you are in the right way. A prototype can be a paper-based sketch, software-based prototype, HTML based prototype. A paper-based prototype is indeed a thing of the past and it is getting lost because of a software-based prototyping system.
But it is still used by low-budget project holders. When you find a way to make a prototype for your website, apps, or software, you need to go with more digital marketing solutions. Before making your decision on a particular way of prototyping, look at all of them,
Sketching

Paper prototype

Wireframe prototype

HTML prototype

Interactive prototype
It all depends on your project of what prototyping mostly suits you to reach your goal smoothly and correctly. From the above discussion, it is clear that user experience design is essential for both industrial and non-industrial products and program businesses. from website design to product or service, you must give users' experience a lot of priority to make things better and easier for users. If you surely need something like this, you will find a UI/UX design company to whom you can give the duty. But don't forget to contribute your thoughts and ideas to the developer as it will make you more confident about the upcoming result.