App Design Service
We provide the best mobile application designing service to our clients. The service has become an essential one at present as a large number of people are now accustomed to smartphones, globally. And they are the users of the internet and frequently use various apps to cater their respective needs. So, having an app opens the doors of potential for our clients.
No matter if you are a tiny retailer or a large business body, your app will help your audience to know more about you. When you develop an app, the users will install it. And you can send them notifications through the app. This is one of the best ways to keep your audiences updated about your business or service.
However, the app needs to be perfect in all terms. It should have a pleasing outlook, user-friendly environment, catchy design, interactive features, among others. And only a skilled app developer like us can do that without hassle.
Many of the online businesses are adopting apps for their business growth. Because of the impressive features and necessities, they are launching the apps. Through the apps, it is possible to conduct transactions, order for any product or service and meet many other demands. Hence, the app design service has become a great element for both online and offline businesses.
What Does Our Service Include?
Graphic Design Eye can be a complete solution for your entire online journey. You can find all you need from starting with a brand logo to create a strong brand identity with visual elements. We've separate teams responsible for individual activities such as logo design, photo-editing, web design & development, application design, and development teams. Our responsible application and software development team is adept to create any kind of mobile application according to your purpose. We create responsive and dynamic apps with enchanting user interfaces and outstanding user experiences. Our app design service includes,
User-centric application
Interacting user interface
Comfortable user experience
UI/UX maintenance
Flowing navigation
Brand focusing
We pour some details into those above options so that you can get how we create the best value apps designed for your purpose.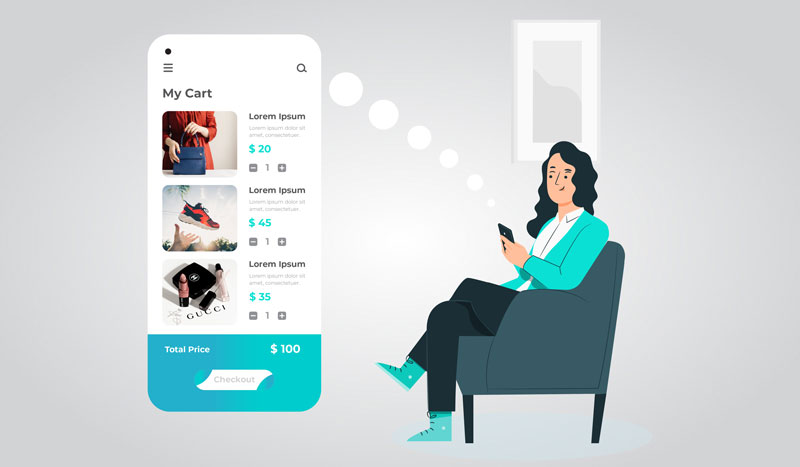 The user is the root of your application. Whatever types of application you want to build, you aren't thinking of making it for yourself. Rather you have the intention to make the application familiar among people and attract potential users with features and specifications. Therefore, we build applications with users in mind. We research your target audience's behavior and how they would like to interact with the application. And choose to decide every aspect carefully including colors design, typography, icons & buttons, etc.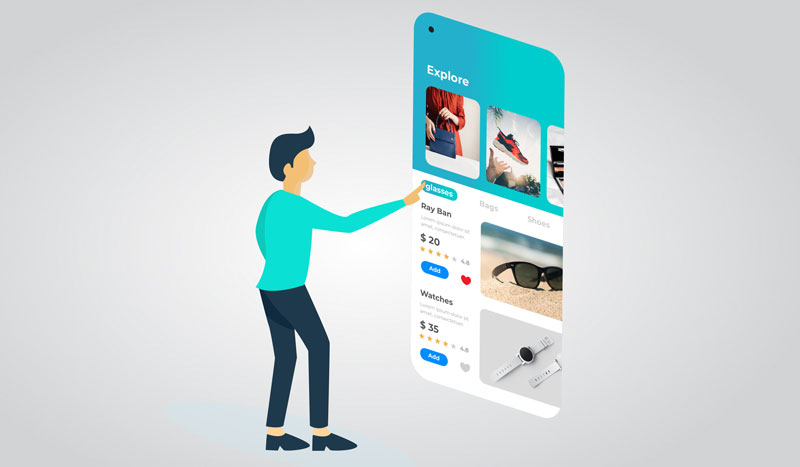 UI/UX is one of the main concerns in app development. User Interface creates the app's visual structure and user experience determines how users feel while interacting with the application. When it comes to application and software development, the user interface plays a psychological role in the minds of users. If users don't feel comfortable with the interface, then they would be reluctant to pay attention to the apps. So, what makes a strong user interface for applications? It is the visual structure, the color combination, typography, layout, and the overall presentation of the application. We're intended to create a simplistic user interface that is also responsible to create a strong impression every time users get into it.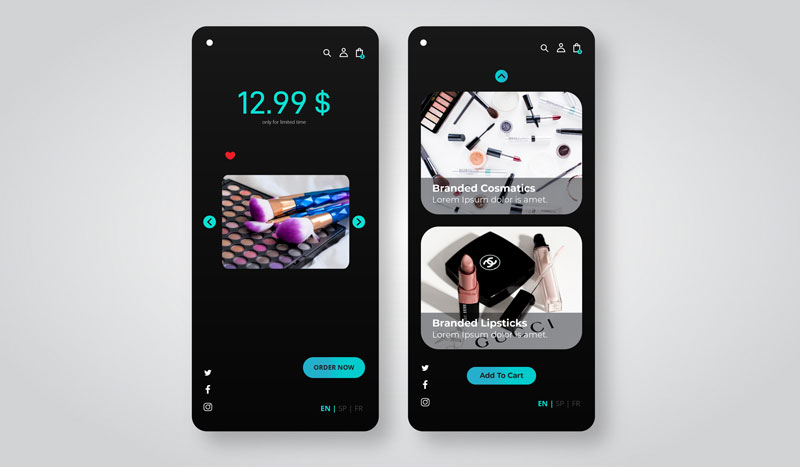 User experience encompasses the internal navigation, simplicity of functions, menu, and the overall clarity of the application. The user interface works to hold the attention when users have a first look at the application and the user experience ensures permanent bearings between the application and users. Structuring the user experience of applications is a backend process. App developers take a crucial part in this process and sketch comfortable user experiences, create wireframes and prototypes, and finalize the exact design that works best.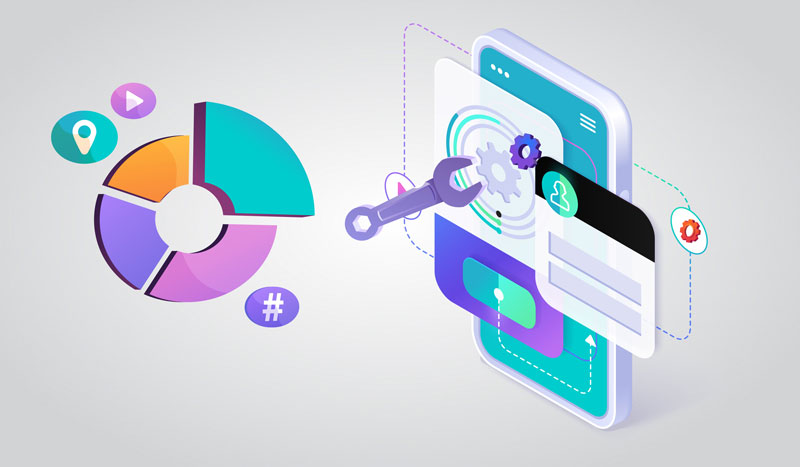 Applications are not just you create and let it go, you have to care about further maintenance and upgrade. Maintenance and upgrade is a highly necessary term in application development. Smartphone applications can arise various kinds of bugs and issues that hamper the user's experience badly. There are so many reasons that are responsible for these bugs and issues. However, you cannot fix bugs and internal flaws on your own as it is not the task for generals. In this regard, you have to ask for professional help to perfectly fix all the issues and keep up the smooth run of your application. We provide all the maintenance support to maintain your application properly. Once you're connected with us, we'll look after everything to maintain your application.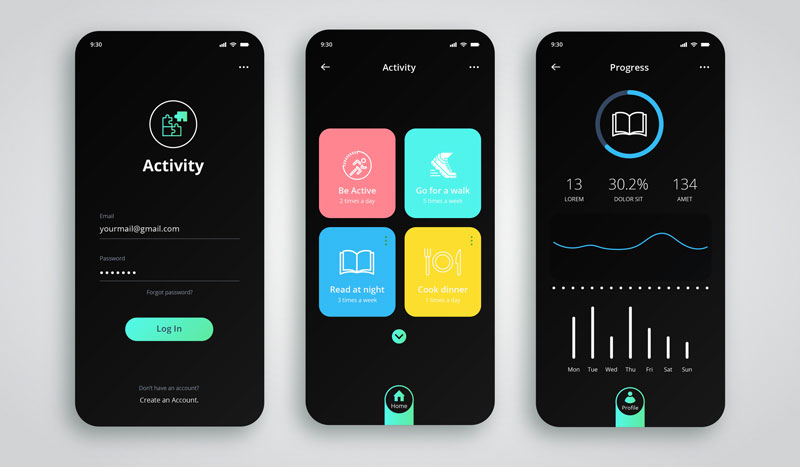 Applications should come out with facile navigation that seems easy to understand to the users. Navigation shows ways to roam over the application and find the specific options you need. Most of the applications have a menu, sidebar, search, support, about, and so on. For instance, think about the popular audio music streaming application Spotify. It holds the largest online music library. From there you can listen to any music you want by searching its name. Here the search bar plays the most important role in the application's navigation. Similarly, whatever types of application you have created and no matter what it includes, you should intend to keep its navigation clear and easygoing. Simple navigation encourages users to spend more time in the application. The application we build always comes with a satisfying navigation UI that allows users to use the application ceaselessly.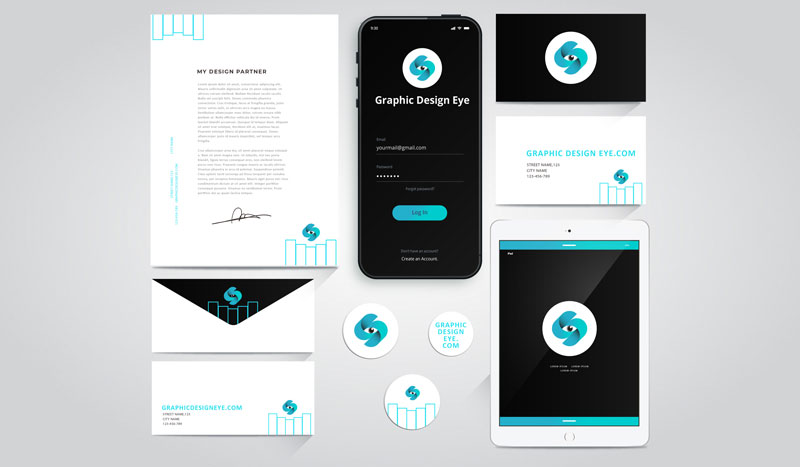 If you're a quite familiar brand that is looking for creating a personalized application, then we'll help you to build one for your purpose. Due to the rapid growth of mobile phone users worldwide, mobile applications are regarded as the most important aspect of the business funnel. This is because mobile phone applications engage users more effectively than anything else. Think you have a local grocery store and you have built a mobile application for the store through which potential consumers can order from home and you used to deliver products on time. In this way, you're making a strong brand presence through branding design with both online and offline, local and even outside of the locality. In this way, business brands can create applications to put themselves on customer's attention and to stand out from the crowd. If you're thinking of having a distinguished application for your brand and business, then we'll build one for you.
Connect To The Most Innovative App Design Service
There are so many online services that offer application design and development facilities. You can go with any of them which you find perfect but it is regarded that you need professional support to create a feasible app for your purpose. Graphic Design Eye is an experienced and reliable online service on which you can blindly rely. We always go through modern practices to make the best outcome. Applications we've designed previously are proven to generate increasing ROI and are intended to claim user satisfaction. You can pay a visit to our portfolio to gaze at our capability in application design and other online services we provide. To pick up your confidence level, here is the showcase of app design processing we implement to build world-class applications.
Communication > Research > Sketch > Wireframing > Prototype > Testing > Assessment
Communication
First of all, we held a conference between the client and our designer's team. It helps us to learn about clients' profiles, their needs, and other specifications. It is necessary to idealize the client's requirement to determine how things should execute in the processing stage. In the communication phase
Conduct live conversations with clients
Note down all the specifications
Receive initial files and materials if requires
Research
When we have all the specifications and a clear concept about what the client needs, we jump into the next step and that is research. Research comes essentially in application design because it reveals how the app should be designed. Therefore, when researching, designers prefer to go through the target audience. They take closer look at the audience behavior, how they like to interact with such kinds of applications, and also analyze market and competitor's applications. Researching helps a lot to define various options, pages, colors, and other aspects of the application that accelerates the process as well.
Sketch
It's time to sketch the overall structure, layout, design icons, and define the exact colors, font size, style, page-to-page navigation, etc. Experts use Sketch, Photoshop, Illustrator, blender, and other software to sketch out the structure of the application properly.
Wireframing
Wireframing is the early development process of in-app design when designers decorate the application layout particularly and give it live to see users' journey. They put all the necessary elements that need to be included in the application and create the structure for pre-evaluation.
Prototype
Wireframe creates the user journey while prototype transforms it into a clickable format that users would experience. A prototype is the pre-version of the final product. When designers create wireframes of the user interface and developers put all the codes into it. Then the team executed to release the prototype for testing and ensuring that everything is working well.
Testing
After finalizing the prototype, it's time to test the program both in lab and field. Before launching the final version, testing comes as highly necessary because it helps to recognize the usability of the application.
Assessment
Finally, designers assess the application before making it available for the users. Our team crucially takes part in the testing phase and pays attention to every single user experience. Then they collect feedback and ensure that the application is good in all aspects.