What is photo retouching?
Photo retouching is the process of changing an image to prepare it for the final presentation. Specifically, the word 'retouching' refers to any process used to alter an image physically. In photography, retouching is to remove certain defects from an image. These can be minor objects such as dust or dirt on the camera lens or sensor. Usually retouch applies in a photo to increase or decrease image light, remove the dark spot, add fairness, and many more. It also controls the white balance of the image, polishing, crop, color correction, and adjusts other elements on the photo.
Difference between editing and retouching

There is a difference between an image that has been edited and the same image that has been retouched. The terms editing and retouching are quite used in the photography world but can mean deeply different things. So, what is the real difference between photo editing and photo retouching? Let's step through the sequence, with an example that will illustrate the differences.
Editing
The process of editing a photo is often quick, ranging from a few seconds to a couple of minutes for each photo. Perhaps that seems fast, but when multiplied by 500-800 photos, it means hours and hours of work. Most of the photographer edits their photo to some angle. Color correction, brightness, contrast, or other examples are a few examples. Editing can add style or artistic flare. Editing can be very time-relevant with adjustments to brightness, contrast, coloring, etc.
Retouching
When simple editing cannot do the work, retouching begins. Basic retouching means up to ten minutes of work on an image. Retouching for us means altering and manipulating the photo beyond the photographer's control and ability in the camera. Examples of retouching may include digital makeup, body shaping, removing braces, removing wrinkles in clothing or skin, changing the background, removing or adding persons, etc. Retouch is typically a service on top of a photographer's normal process but can be included in her/his pricing.
Photo retouching for portraits
In a portrait photo, the photo editor makes the photo skin smooth, brightens teeth, masks splotches. Also, they make the face thin and enhance eyes as needed. They also change hair color to match the body shape of the model. Although a retouched photo attracts the attention of people and makes influences people take action. So, it's very important to make an excellent photo retouch. Typically, an experienced retouched will modify an image that is in keeping with the wishes of the client. Images need to fit the company's branding.
Photo retouching for product photos
In the case of product photos, many retouching enhancements can be done to make photos look more attractive to potential customers. There are different levels and types of retouch, some are simple and another is complex. A simple retouching job may include enhancements such as 'erasing' scratches or traces of glue. In more detail, it works such as enhancing stones in jewelry, giving definitions to diamonds, making gold or silver shine, giving texture to the leather, removing glare, and more. An expert retouched can make a unique photo from a simple picture by giving his creativity. So always he analyses and practices to make it more spectacular.

Services: All Kinds of Content Creation Services Company
Why Is photo retouching important?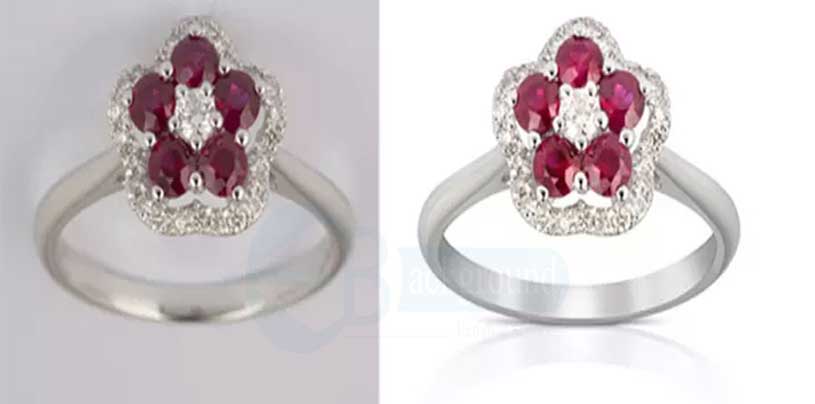 It shouldn't shock anyone that retouching is an integral part of digital photography. Today, everyone knows that their crooked photos can be made more exclusive with the help of technology. In life, some people may not be looking so good but the pictures can change this thought. With the technique of image retouching, one can make a new photo better and also re-create the charms of older ones that are stuck in the albums.
However, it's also not some secret either that retouching is decades old. It is well over a century old. Would you want to know more about this great feature of photo editing? Let's have a look at those points given below-
Remove useless objects
There are many types of products that require helping objects to hold them in a place or to retain a particular pose. But when we take photos and use them for displaying the item, it is necessary to remove the background of the item to show them more attractive and useful. With photo retouching, we can easily do this.
Culling
To select the right image among thousands, culling is very important. We should remember that the tool is only used for enhancing or manipulating photographs, not changing them. Changes in the basics of any photograph should never be appreciated as it kills the intellectuality of the photograph in itself.
Cut-out image background
We all know that photo editing is an essential part to remove the background from an image. You have put lots of effort into taking some good photos but you may not be satisfied with the background. there may be many unnecessary objects or persons in the background. Photo retouching will let you cut out the background from your photo and set a new one as you want. Mainly e-commerce productions need this service of background removal.
Color correction
As you take pictures, especially if you are in a bulk photo shoot, then you might realize later that some of the pictures have lighting faults. Because of lighting, environment, perspective, and camera setting at the time of shooting photos sometimes the regular color may change. We can solve this problem by using photoshop. You might also want to change the color of your hair, especially if you have grey hair. With color correction service, you will have the correct color put in the photos to match your needs.
Dust removal
No one likes a dusty product and it is challenging to eradicate all the dust manually before the photoshoot. This is why experts use photo retouching to remove dirt from the body of the product.
Scratch removal
Most second-hand products or old products might possess scratches here and there. It is impossible to remove scratches when shooting as well as hiding them. So it becomes very handy with photo retouching to remove them.
Frequency adjustment
With this option, you can adjust the skin texture of your images. If the skin of the model looks too sharp or blurred, this tool would be useful for fixing that. Frequency adjustment filters help you to get either bluish or sharper layers on photoshop. When this tool is used, the editor can retain the skin tone as well as the skin condition of the model in the image.
Eye retouching
In model photography, it is quite impossible to have images without models. In this case, eye retouching is a very commonly known adjustment. This process could include eye bag removal, changing eye color, and also shadow adjustment in the eyes. Even this technique will be required in almost every image that needs beauty retouching.
Toning
Toning is an essential color filter. It can be used to make a lot of changes in how the viewer of the image would feel about the resulting image. With this tool, you can change the color of your images. A warmer tone would exude a friendlier and more inviting sense, whereas a cooler tone would give off a more distant atmosphere. It may sound very easy but trust me this skill is required to turn any image into a great one.
Resizing
It is a simple tool that is usually passed over. Many find this tool to be extremely basic since practically every photographer and editor knows it well. However, the fact is that knowing this skill is like knowing the color changing or any other option of photoshop and you cannot undermine this part. In photography, drawing or any form of art, a good piece does not beat around the bush to speak to its audience. With this option, you can simply get what you want in your image and drop the other excessive parts.
Shadow creation
Adding photoshop drop shadow highly increases the image quality and appointment. Shadow creation is very important for e-commerce product photos. In the digital world, raw images may not fulfill your desire. The original images need some additional qualities to grab the attention of the visitors. Photoshop shadow under the object gives a different look to that image. For making the garment product or other objects a more realistic view, photoshop drop shadow is the most used service.
Digital styling
For digital styling, only photography is not enough. In this case, they need editing of the photo to make them attractive. Think about Instagram photos, sometimes normal photos don't look good on Instagram but when these images are added with different filters then it looks good.
Dodge and burn
The dodge and burn tool is a simple way of adjusting the lightness and darkness of certain spots in an image. You can easily increase and decrease the amount of lightness and darkness with the tool. Using this tool contributes a lot to the photo-retouching process. You should be very careful when you add this effect to your images because it can ruin your image if you overdo it by any chance.