What is a ghost mannequin service?
Ghost mannequin is a great post-processing service that helps fashion or garment industry owners to represent their product in the marketplace as well as online. There are so many photoshop editing techniques that apply to make images perfect for business purposes. A ghost mannequin surely is on top of them.
The ghost mannequin is actually a photoshop effect that is applied to those who need to become appealing in front of the customers.
Mostly for garment products like shirts, pants, jackets, or women items, ghost mannequin the effect gives them a perfect looking through which they come in a very appealing form.
It is a matter of great thinking for the eCommerce and fashion industry owners as they want to show their product items to catch their client's attention to increase their sales rate.
So, how actually ghost mannequins help them? Let me explain this topic to you, in this article you would get so many things about the photoshop ghost mannequin technique that you might not know before,
What is a ghost mannequin?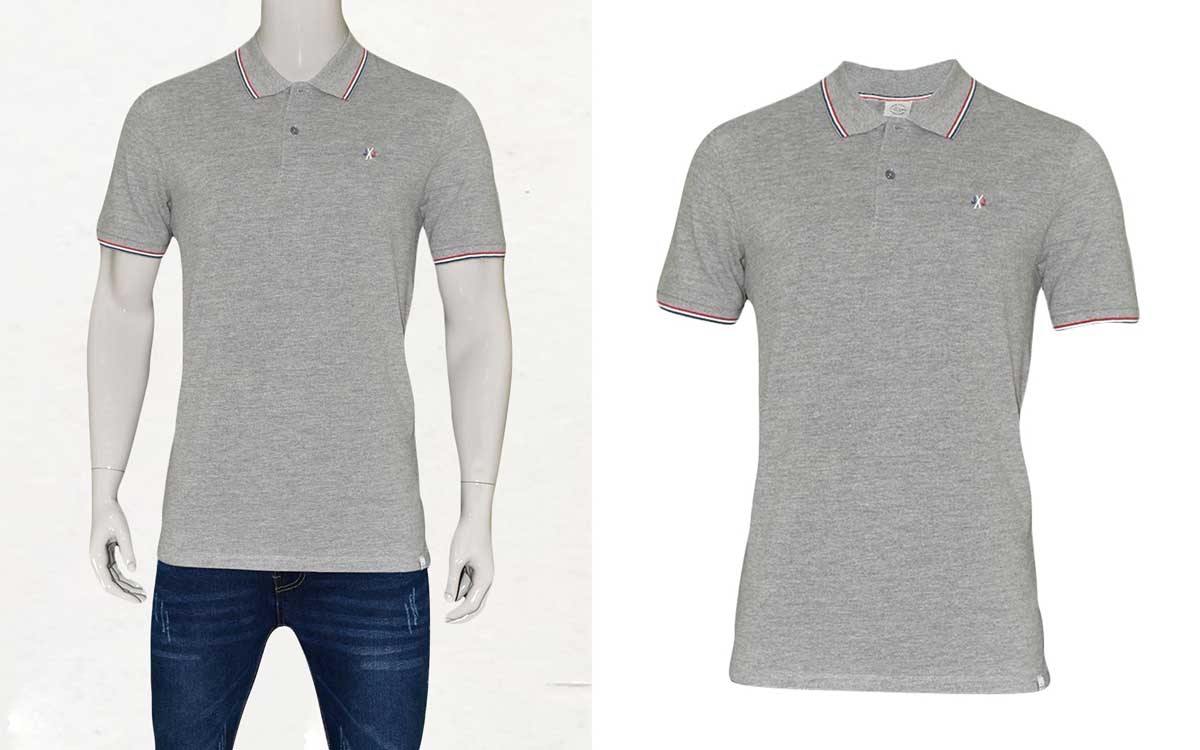 The word ghost and mannequin, did you hear this before? Or it is your first time?
Whatever, keep those crappy words outside, you must have seen dummy with exclusive dresses presented in the clothing showrooms? A mannequin is actually a dummy that is used to display clothes in a shop.
But when the clothing products are going to show online for businesses, they can't be displayed with that dummy model as it can decrease the product images value significantly.
So, we are here to talk about ghost mannequins that are a thing of photo editing handled by skilled photoshop editors.
If you ever visit an online clothing store, you have seen that clothing products shown on the website are floating on a hidden platform that gives it a 3D look.
There are no real dummies or mannequins in the product image nor real human body, the way they are displayed in front of you is the best position to grab a potential customer's attention to the product.
When fashion products are photographed for online business purposes, they need to remove that mannequin from the images to be more appealing to better visual communication with the customers.
And the process that is done by the photoshop expert is known as ghost mannequin service.
What are the achievements of the ghost mannequin service?
Ghost mannequin services have been earning much appreciation for the past few years and it has become an integral part of the online clothing business. Photo editing services offer so many different objectives that are essential for images to be more effective. For clothing-related businesses, a ghost mannequin is surely one that must have been met by retailers.
Ghost mannequin service comes with the solutions for complex eCommerce problems that can be achieved when you take this to your images. Let's check what you will go to receive from this service,
Ghost mannequin service will give your clothing product images a 3D/360-degree look that helps to lure people's attention to the product
It eliminates mannequins from the back of the neckline and makes perfect neck joints for dresses like shirts. That's why it is also known as neck joint service
By removing the mannequin, it can perfectly join the bottom of a dress and gives a refresh look to those dresses which have a longer back part than the front part
It is also used to remove the mannequin from the hollow part of the sleeves that gives a ghost effect to the image
When you use ghost mannequin service, you don't need to hire models to show your products
Ghost mannequin service will save your money because it restrains you to buy dummy to display your dresses
It will save your time as well and let you concentrate on your business to give the job to the editors
When do need a ghost mannequin service?
Ghost mannequin service is surely a helpful one for the fashion business both online and offline. Every time they have faced the issue of showing their dresses for customers' attractions, they have to think of how they do it in an exact form.
Ghost mannequin service is really essential for small business retailers as they don't have enough money to buy mannequins to advertise their products. Buying so many dummies or hiring models to make perfect product advertisements can cost high.
So, applying the ghost mannequin effect on the images is an effective way to get a better response from the customers to them.
The ghost mannequin effect is so helpful as it can give online clothing products a3D look that helps to lure customers. Also, it can show the brand label inside the product which can increase the brand value to the visitors.
Why use the ghost mannequin service?
If you are a fashion business owner and you want to get a better result with your product by increasing sales rate, then ghost mannequin service will be going to help in this way,
To improve image quality
When you meet the company that provides ghost mannequin service, they would do many things with your images. They remove the unwanted background from your image, make them more appealing, they also, eliminate any spots included in the product image. In this way, editors make the product more quality type than it was before.
Give 3D look to product images
Ghost mannequin service is used to give product images that means when you see them on your relatable screen, you get them floating on their surface.
You will get any single option as a closer view in the image because it isn't including anybody or a dummy part to it. So, the ghost mannequin service increases the image value significantly.
To attract customers
With ghost mannequin effects on your images, they are more attractive as they can easily attract any visitor's attention when they do simply visit your online store. Human eyes always get attracted to beautiful aspects.
And ghost mannequin service is an effective way to beautify your images in an effective way.
Reduce costs
Taking ghost mannequin services will reduce your investing cost. How? As a garment or fashion business owner, you have to buy huge dummies to display your product or have to hire models to make catalogs of your dresses.
But the ghost mannequin effect is the way that can give you the same result at a low cost.
You don't have to buy dummies or hire models when you are ready to meet ghost mannequin service.
To increase visual communication rate
By using the ghost mannequin service, you can increase the visual communication rate with your customers through images. It will make customers confident to take the buying decision and tell them why they would get the best from you.
Make the product eye-catching
Above all, the ghost mannequin effect can give your images an extra advantage and make them eye-catching. It will also increase your sales rate. When customers would get what they want from you, they will surely mark you for their next shopping as well.
Who needs a ghost mannequin service?
Ghost mannequin is a growing photo editing service that can be needed for anyone who wants to make something different in the fashion industry. Besides, it helps a lot too,
Ecommerce retailers
Garment industry
Magazine and catalog print industry
Advertisement agencies
Professional photographers

Services: All Kinds of Content Creation Services Company
How to do a ghost mannequin?
Ghost mannequin is a photoshop based technique that requires high photoshop knowledge to use on any of your images. So, if you want to do a ghost mannequin to yourself, then you need to have adobe photoshop on your device.
With adobe photoshop ready on your device, you have to follow some steps to make a ghost mannequin effect on the images. For your kind information, We're showing the photoshop ghost mannequin process step by step below,
STEP-1
Open the image in photoshop which you want to apply the ghost mannequin effect. If you are a beginner in photoshop then follow this, File > Open > select the image. You can get the file option from the bottom left side of the window.
STEP-2
When you open the image on your photoshop window, you have to crop the image to get a better view of the area that you are going to work in. Select the crop tool that will be found in the left-aligned toolbar.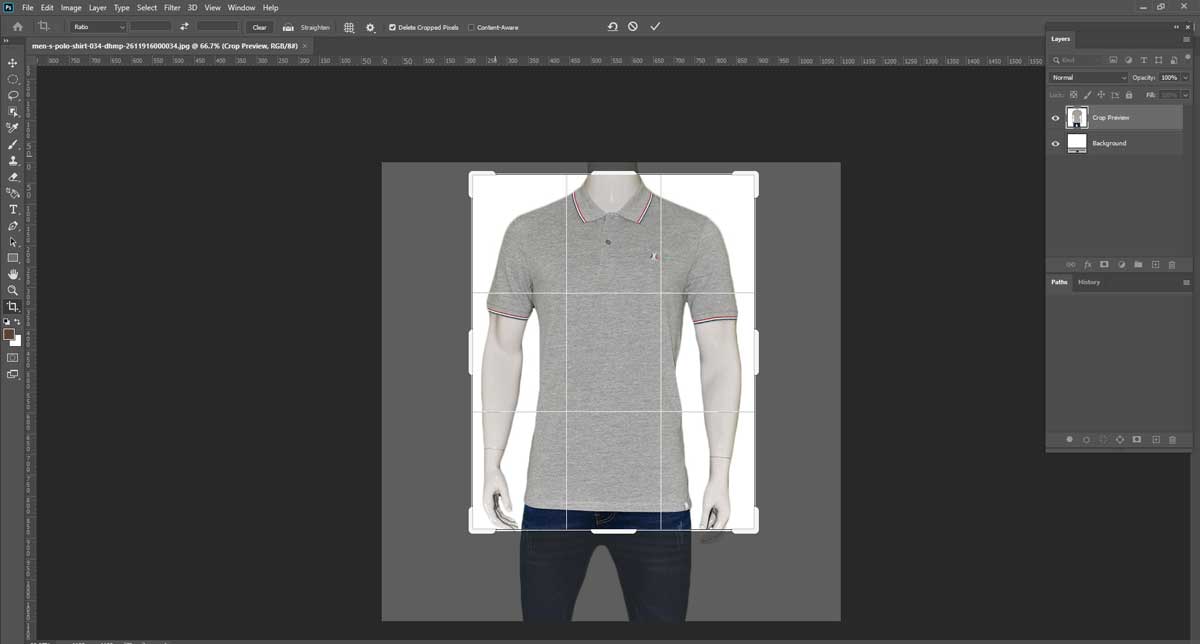 STEP-3
Now you have to separate the dress from your image. To do this, you have to choose a pen tool from the toolbar and make a selection on the clipping path of the dress. The rest of the parts that you aren't selecting will be eliminated from the picture.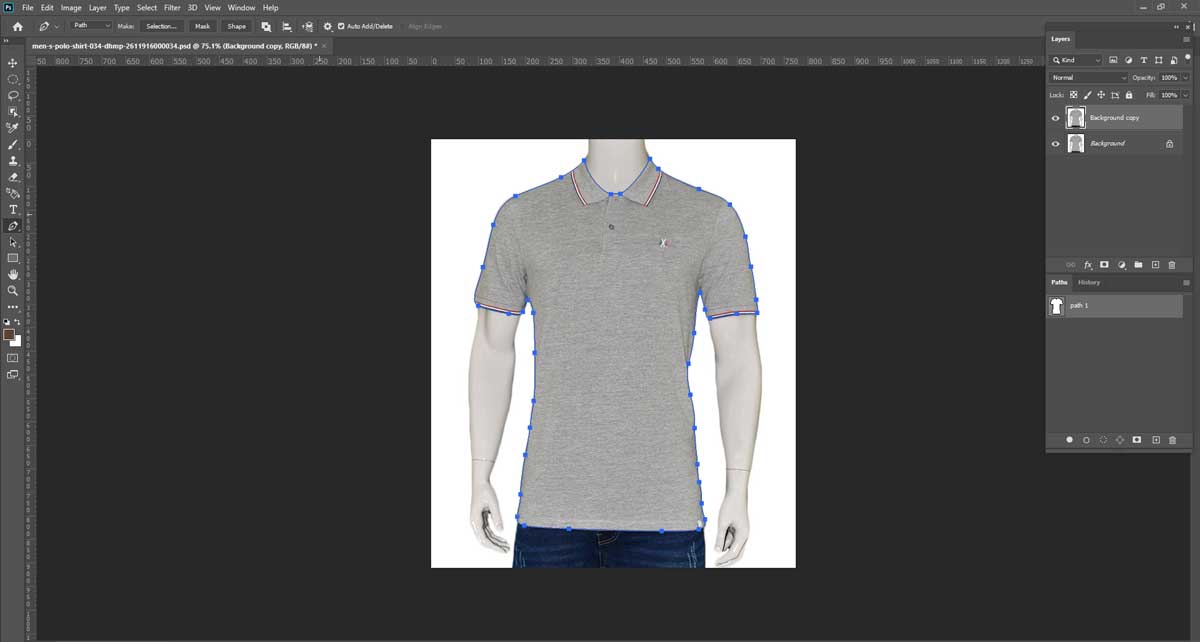 STEP-4
Now you have to make a selection of the paths that you have drawn before. To select the paths, click on the path palate while holding on to the ctrl key of your keyboard.
STEP-5
Inverse the selection by pressing Ctrl + shift + I
STEP-6
When you invert the selection, it will allow you to remove the unwanted part that you won't select while selecting. Press delete the key on the keyboard to remove the background of the image.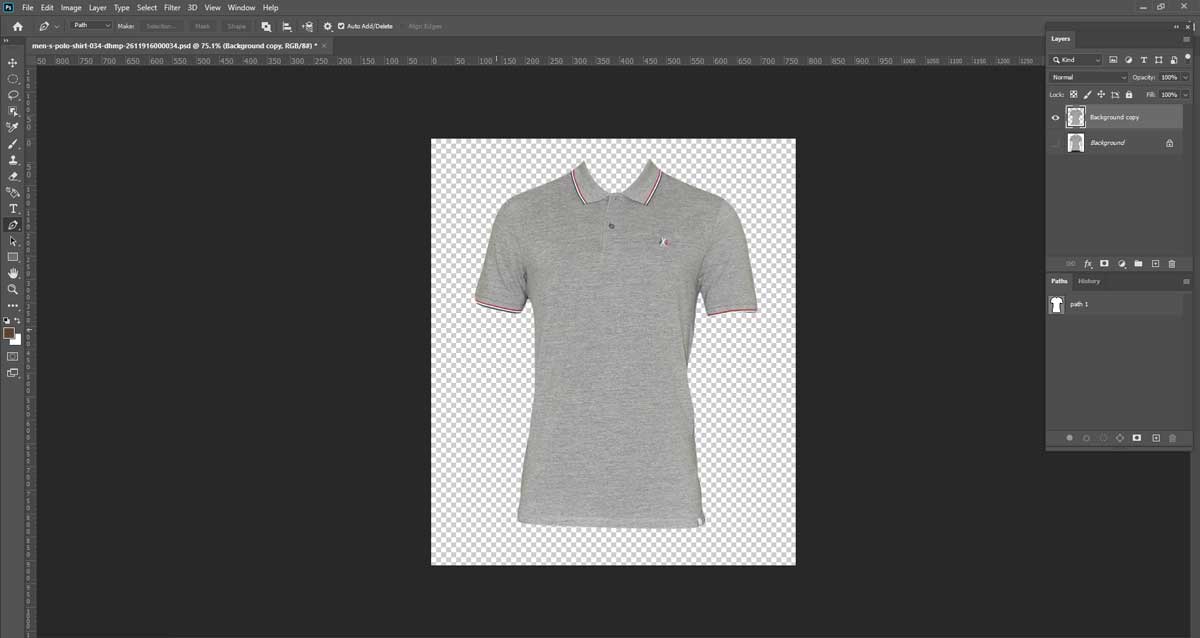 STEP-7
Look carefully at the image that we used in the previous step; you can notice that the t-shirts haven't inside back on the image. So, the process is still undone, to complete the process you have to open the full image with its inside back and crop that part with the label of the t-shirt.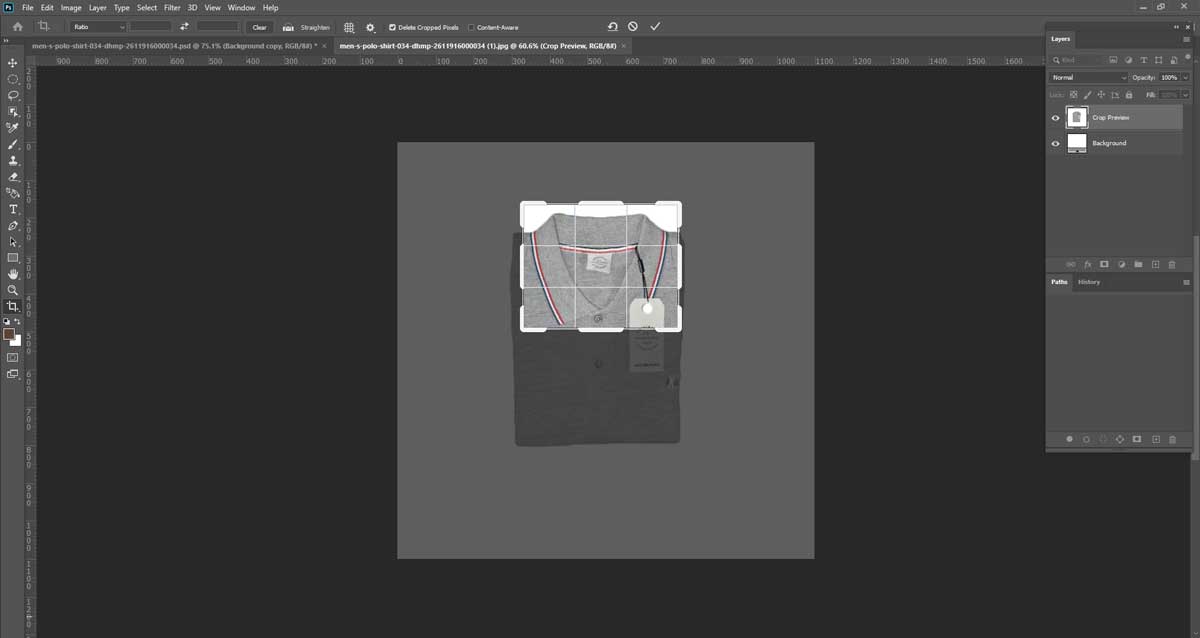 STEP-8
Take that label part to your previous one and set them perfectly. You have to collar the part underneath the first layer of the front.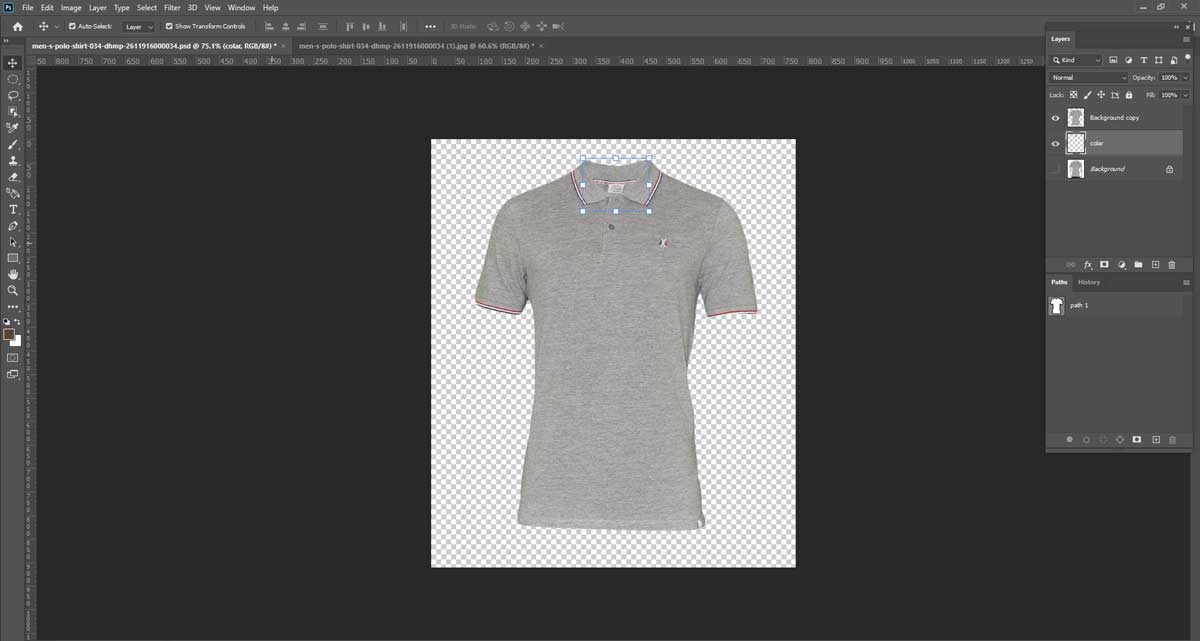 STEP-9
Select the eraser tool to make the area smooth for a better view. Keep the brush size around 20 and feather to 0.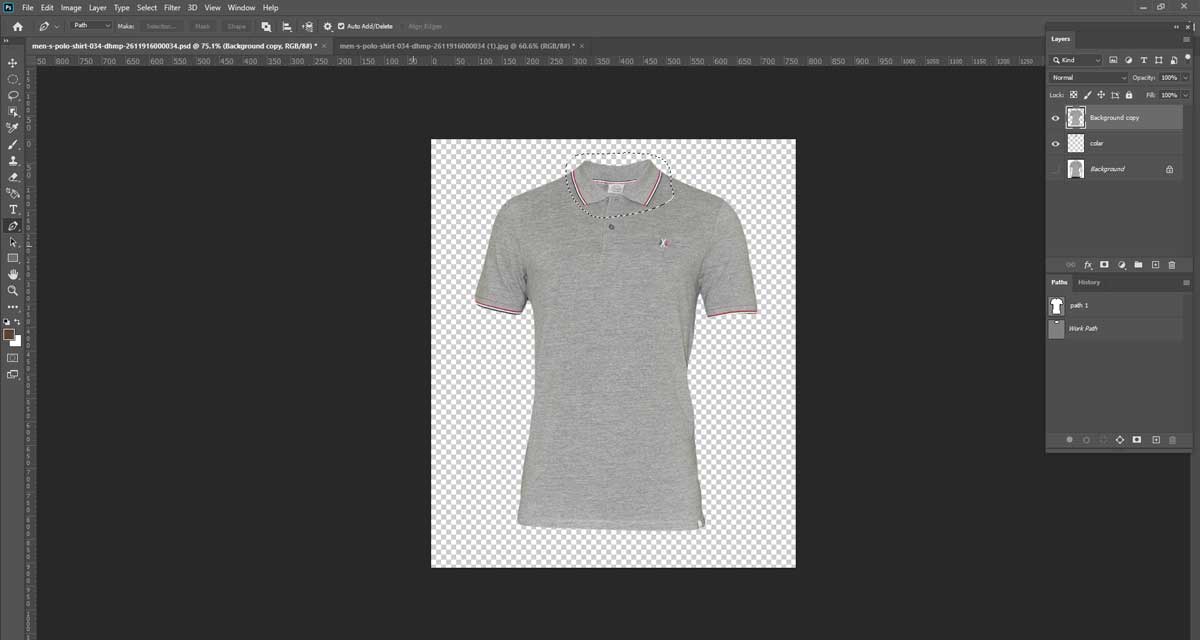 STEP-10
Save your first ghost mannequin for the project by simply clicking ctrl + shift + S on your keyboard.
Endnote
So, it is sure that the ghost mannequin is a very helpful service that helps a lot to the businesses that deal with the garment industry. If you are seeking the same kind of photo editing service, you must have to find an expert who is pretty skillful in this sector.
Also, there are many online service providers available that you can find by simply searching on google. It is your choice but be wise before choosing to take services online.