What is Car Editing?
Car photo editing service is one of the most important services among all clipping path services. Now it is the best professional service offered in the graphic design sector which requires knowledge and experience. Nowadays people value their time. Instead of going to a shopping mall, they like to buy everything online including cars. Almost every car dealer is now trying to provide online car selling services because of the huge demand for customers online. When uploading a car photo on your website, those photos may be surrounded by completely different backgrounds which may be disturbing or not so attractive. If you have a car business online, you use the low-quality photo without removing the background then you won't catch people's attention with those images.
Why Car Photo Editing?
Car image editing services help out both photographers and indirectly, automobile dealers to enhance the outlook of their vehicle's image. Although high-end DSLRs can capture good pictures they cannot be used for marketing purposes. Editing a photo means enhancing or modifying traditional images using various tools and techniques. For increasing production, image editors use their skills to make a car photo perfect and eye-catching. So, let's discuss some most common car editing services you will going to get from us-
Why the Importance of Car Photo Editing?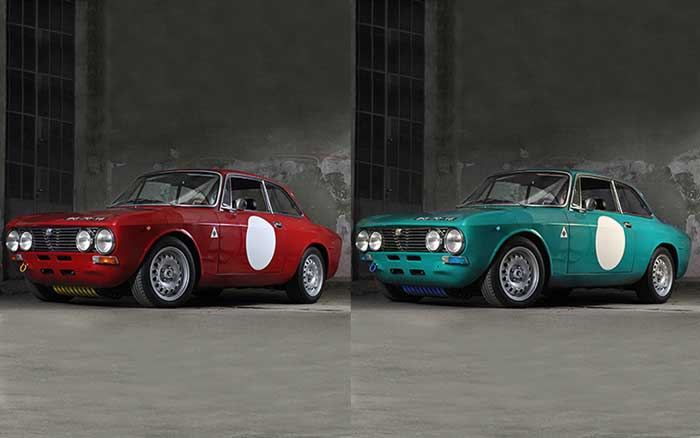 The importance of a good quality image is increasing day by day with the growing trend of online shopping. If you have a car business whether it is online or offline, you must need the service of car photo editing and photo retouching. Editing a car photo can give you the perfect, eye-grabbing images. For this, car photo editing service is so demanding nowadays. Here I have noted some importance of car photo editing and retouching which are given below-
Showcase Product
Editing will help car dealers to show their photos perfectly and also beautifully arrange the car.
Brand Building
To build your brand identity, images are highly important. In an online platform, the image will talk to your customers. So that they should have the ability to impress viewers by seeing them for the first time. Editing will help you to make your images in that way. It was also necessary to build a strong brand identity on the business platform.
Better Sales
The very substance of photo editing is to increase the overall quality of your images. As an owner of the business, you might not want to use low-quality images to represent your product services. By editing a photo, you can instantly change the complexion and quality of an image to make it look alluring to potential customers. And this will also help to improve your sales capacity.
Impress Customers
Perfect editing can have the ability to grab the customer's eye and also it helps to bring a positive impression on your business.
Social Media Strategy
Nowadays social media has become the strongest place for making your products and service marketing. So, it is sure that social media is the foremost marketing channel for most businesses out there. If you follow the creative steps of car photo editing this will help you to enhance the presentation of your photos to others. you can give your business a hard start over your competition.
Google Ads
If you want to give an advertisement on google an edited image can bring more engagement.
Television Advertisement
You must need photo editing and photo retouching services if you want to make advertisements for your car on television. Nowadays, every single person has a television. So it surely brings huge positive impressions on your business.
Car Text Up and Banner Adding
It is important to focus on the model number and also the name of the car in your car images. It's necessary to add some text in the photo when you are attending the car shows. Text-up and banner design are the most productive terms of marketing used in today's online world. It is all about creating the most clickable banner ads possible. You can inform the necessary information to your client using text. You can deal with discounts; sale offers using text on your banner which will help you to get the attention of the customers. When customers see some discount offers, they feel tempted to buy that car.
Also, the banner is important due to marketing. A unique banner design helps to spread fame and bring new customers to you. When making a banner, you should keep an eye on some points- Use the most effective, standard banner sizes such as 728×90 px for the leaderboard, 300×600 px for a half-page, 300×250 px for medium rectangle, 336×280 px for the large rectangle.
Place your banner ads perfectly

Keep it simple

You need to have a clearly defined frame

Make your text instantly readable

Be consistent with your brand

Choose the appropriate color for your banner ads

Don't use animation on it
Car Image Clipping Path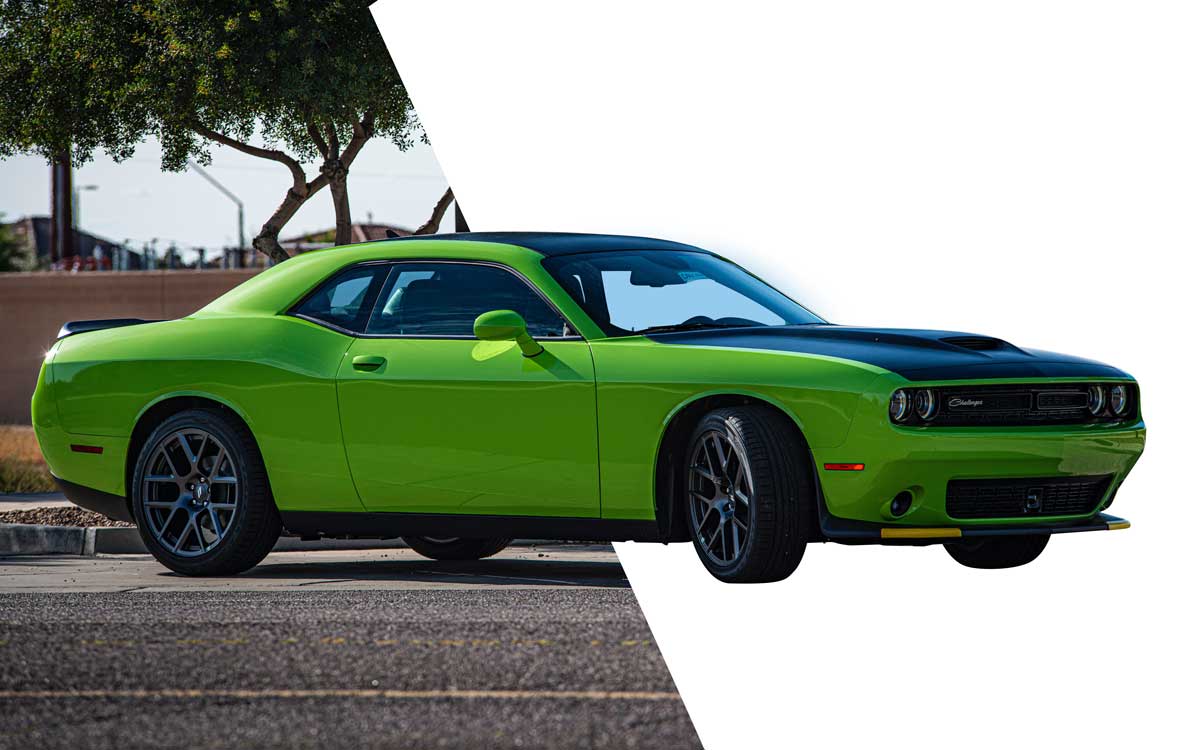 Car image clipping is the one famous method that is going to remove the background of your car image smoothly. If you want great-looking photos for your car photo editing you need to follow the professional steps of editing. Either you want to cut out the ugly background from the subject and place the car on a white or transparent background or you want to add shadow effects to make it more realistic. Do you want to increase sales by making car images convincing and attractive? Then car clipping path service is the best solution for any car editing needs. Actually car clipping path service refers to the process of tracing each edge of a car with the Photoshop pen tool for perfect pixel selection, drawing a shape or vector path. It is like paper cutting with scissors whereas the clipping path is like scissors using the Photoshop pen tool to cut out the car from the background.
But when the image contains uneven edges and irregular shapes, then it took somewhat more concentration and time to work on it. Based on the image complexity car image clipping path service has some category which is as follows-
Basic path – it is the most basic clipping technique to remove the background from your car image instantly

Medium path – it consists of the limited number of paths in the image which is wanted to trim out

Complex path – in car images the complex clipping path is used on the wheel parts
Car Image Brightness and Contrast Adjustments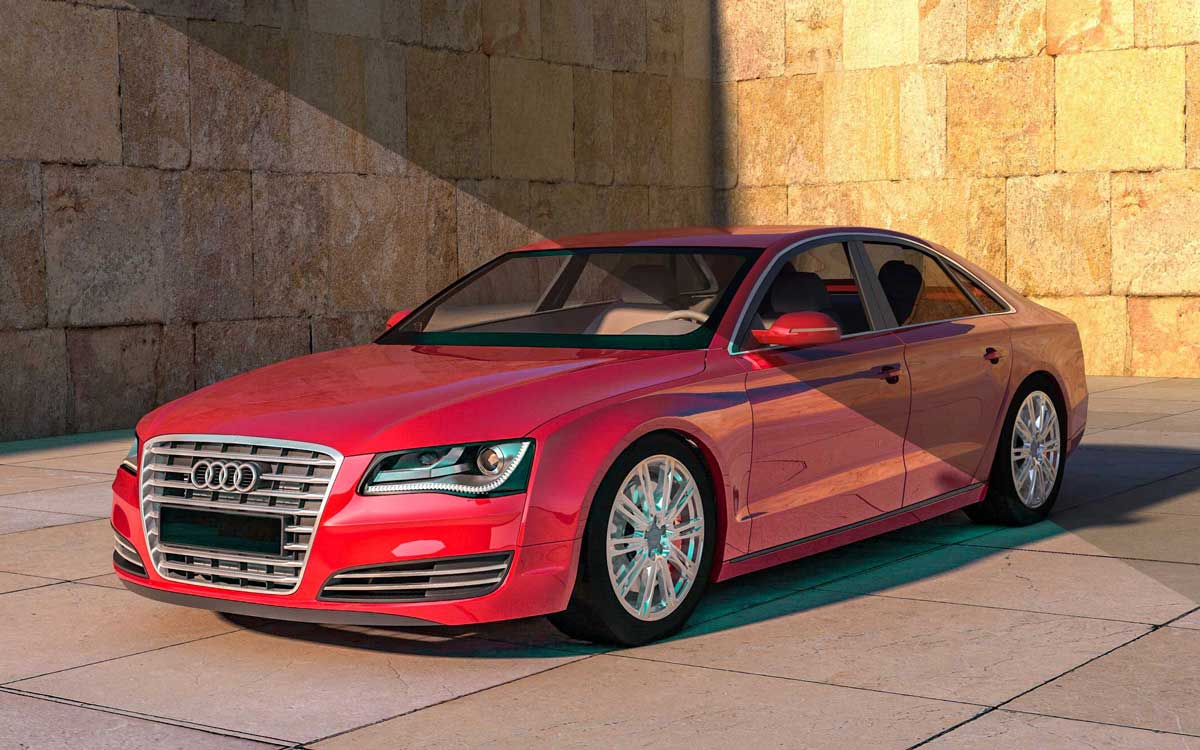 Make sure to put the correct color on your car image, you should also maintain the saturation, contrast, brightness, etc. of your photos. It doesn't matter where you capture your photos, Photoshop and other editing software will also be there to make your images more perfect and gorgeous.
Car Color Correction
Color is the life of a photo. Without perfect color, images are dull and dead. Sometimes, cameras are unable to capture the true color of color. Either the output file is too vibrant or too dim. Photo color correction is the most helpful editing service to make your car images from normal to eye-grabbing. Suppose you want to put black instead of white to make the vehicle magnetic to the viewers. With the help of Photoshop, you can easily switch your car color to any of your required colors. Color correction also offers some of the major features which are-
Establish a desired creative look

Recompense for variations in the material such as errors, white balance, and various lighting issues

Exactly reproduce what was shot

Recompense for the desired viewing surroundings

Optimize base appearance for the inclusion of different visual effects
Car Background Transformation
Suppose, you have captured car photos where the area was full of crowds, things you don't want to see in the photos. If you are not happy with your image background or want to isolate the car from its ugly background, you can do this with some background removal techniques in Photoshop. Removing background from an image is the major and essential step in any online business. Mainly photo editing services work on a background in two ways-
Removing the background

Replacing the background
Most of the time, when the subject doesn't need a background then the editor removes the background from it. But there is still a white background remaining in the background of the image to draw attention to the car. On the other hand, sometimes the editor replaces the background with an appropriate one to make the image more attractive. However, it is a professional photo editor who decides whether the background of the photo requires removal or replacement but with the best editing software photoshop, you can fix, assemble, cut, and edit your car according to your needs. You can also wash out any unwanted spots or objects and can hide the ugly workshop and arrange an amazing look with background removal services.
Car Photo Shadow Creation
For any image to work in promoting sales or enhancing productivity in profit-making the picture must be a good shadow. You indeed expect to take your product images to the following level. Drop shadow will help you by providing uncommonness to your product image and influence them to look significantly more regular. If you take your product photographs in the studio, it will be challenging for you to make the ideal shadow. Fortunately, it is expensive to include a drop shadow by utilizing Photoshop to make your images more attractive.
Car Retouching
The purpose of retouching an image is to represent it in the best possible way. Automotive retouching services are the most common word for automobile selling organizations. Every time a company launches a new model of car, they publish an exclusive photo of them first. Those photos are too successful to draw attention to them. The reason they get to hold our attention to them is the photography and the amazing car retouching techniques in Photoshop. Photo retouching means airbrushing, retouching up, and optimizing photos in Photoshop in a perfect way. The most important step in retouching is removing any unwanted spots from the image because a simple spot can kill the whole purpose of the image. Hence, editors give vital importance to removing spots from photos. On the other hand, the most common steps in retouching are image sharpening and blur effects. Generally, photo editors use both of them together with a contrasting element. Besides, the expert editor does detailed editing to bring the glow of the car.
So, find an expert photo editor who is committed to bringing a glamorous look to your car images. Car images get some features with the help retouching process which is-
It will increase the color and sharpness which will also tweak contrast and make the photo more attractive

Adding missing parts like tires, side parts, and many more

Enable to clear scuff marks, dust, scratches, and other untidy temporary elements from the picture
Car Image Manipulation
It is one of the most creative and time-consuming processes of car image editing. It also plays the most vital role in the car industry. Cars, which are featured in company brochures design, advertisements design, presentation ceremonies, and magazine design need an extra touch to allure and hold the attention of their prospects. Some of the advanced features that manipulation will do are here mentioned below-
Removing unwanted background

Adding an attractive background

Ground retouching

Mirror or side mirror clearance

Exchange the floor

Add or remove the brand details

Interior parts editing

Shadow creation

Missing details in the background
Services: All Kinds of Content Creation Services Company
How to Edit A Car Photo in Photoshop Cc?
First of all, you need to take a photograph and it is necessary to maintain some issues like position, lighting, focus, and the distance of the photoshoot. You should also look after some issues to avoid like other unexpected things shadows, doors opening, glass opening, etc. So let us start car photo editing with Photoshop CC.
1. Create your document at the correct size and resolution for your needs. As a normal statement, it is better to go large and reduce image size than to go small and try to increase image size.
2. Next, you need to place your stock image into the document. To do this, choose File> place embedded. This will place your images into your scene as a smart objects.
3. Remove the background if needed, Once you have the focal image in your document, it's time to take a look at the composition. To grab the real feeling in your photos you need to have the best-looking car photos. Find the best free stock images using websites.
4. It's time to remove unwanted objects with the clone stamp tool. When editing a supercar, you may want to remove any imperfections on the bush, paving, car, and newly placed stock images. For removing, you need to work with a locked background layer duplicating the layer first to ensure all changes/adjustments aren't on the locked background. Another thing to keep in mind as you will be using these shortcuts a lot.
5. Removing personal information and details, When using stock images it's important to remove any personal information such as logos, text, names, etc. This will avoid any copyright infringement and ensure there are no product placements. In this image, I needed to change the number plate. So I use the bevel and emboss layer style in photoshop to remove the texts in the number plate.
6. Correcting contrast on the car body, Use the 'level adjustment layer' to edit contrast. This is a non-destructive technique and allows for changes at a later stage if required. If you follow these steps of car image editing techniques, you will be creating stunning images, compositions, and image manipulations in no time at all. Although it's a process that requires perseverance, the quote 'practice makes perfect is certainly true here. The more time you spend on photo editing, the more refined your process will be.