What is a pop-up banner?
A pop-up banner is a banner that appears suddenly in the foreground of the visual interface, usually in a clearly delimited window. It is called a pop-up because they pop up on the page, interrupting the user with a promotional message.
It is most commonly used for offering discounts and promoting new products or services, but also for promoting users to click on the banner for more information about a service or a product. It can also be used for opt-in-forms.
Why should you use a pop-up banner?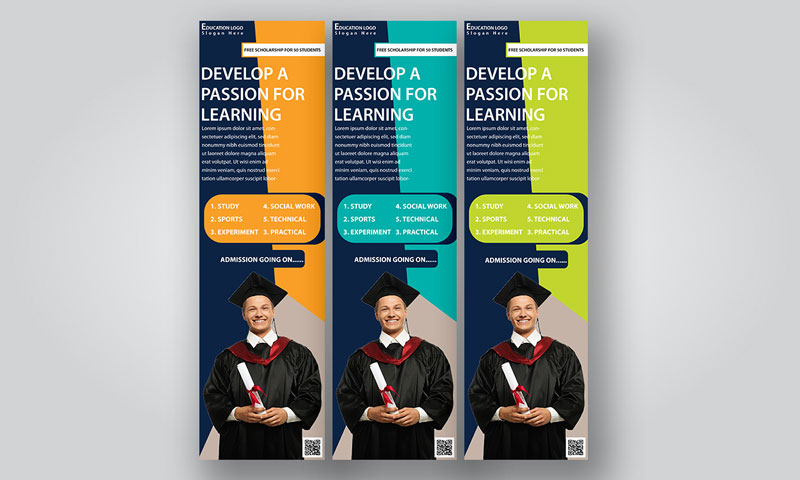 The big advantage of using pop-up banner stands when exhibiting is that they can really help you create a presence. Especially in large trade shows where competition is the main aspect, shell spaces can often be limited there. It can often be expensive to exhibit at these shows.
So, why should you start to cut corners on the quality of your stand just to save a few pounds? The cost of shell space can often run into the tens of thousands, so if you are investing large amounts of money to attend these shows, you may as well ensure that your existing and prospective customers see you in a good light.
This is the situation where pop-up banner stands can really help you out with a lot of benefits. Here are some reasons why should you choose a pop-up banner for advertising.
Pop-up banners can allow you to create a good environment for visitors in trade shows
It will help you to brand your shell-space
With a pop-up banner, you are quite a bit aggressive to give answers to any type of question-related to your business
It will show your information clearly
It is used to give an idea of what you are offering to your visitors
Pop-up banners can make discussions much easier
It can help to make a strong first impression among your target audience
If it is designed well, then it will give you a professional look
Why choose a pop-up banner?
You should pop-up banner to make well advertisement for your business because it is-
Easy and light
Portable
Customizable
Effective
Great for outdoor use
Folds FLAT
Also, pop-up stands are very helpful for-
Seamless backdrop display
Lightweight pop-up frame
Easy to transport in case
PVC graphic panels or fabric graphics
Up to 3500 mm+ wide
Can assemble in five minutes

Services: All Kinds of Content Creation Services Company
How to design an effective pop-up banner?
A pop-up banner is one of the most effective advertising tools. It can be used in the street as well as on big exhibitions. For a business, it is most important to attract new customers to get to know it. most business owners do this job by advertising in many ways such as flyers, brochures, letterhead, etc.
But as experts believe, advertising with banners is most crucial for a company to attract people. So, before making the decision to make a pop-up, you might have knowledge of the effective design it.
Because without attractive design, you will fail to attract people to you. in other words, if your banner isn't designed properly then you will fail to reach your goal. Here are some tips for designing an effective pop-up banner.
Try to be creative, by adding some visual graphic elements you can lure people's attention
If you have a brand color palette then try to reflect it to design your banner. It will keep your brand identity strong
Put the right offer in time and deliver the most relevant information about your campaign or brand
Work with some impressive content that will attract more people to you
You can connect the pop-up banner with the digital world by simply adding a hashtag, buzzword, or link to it
Benefits of using a pop-up banner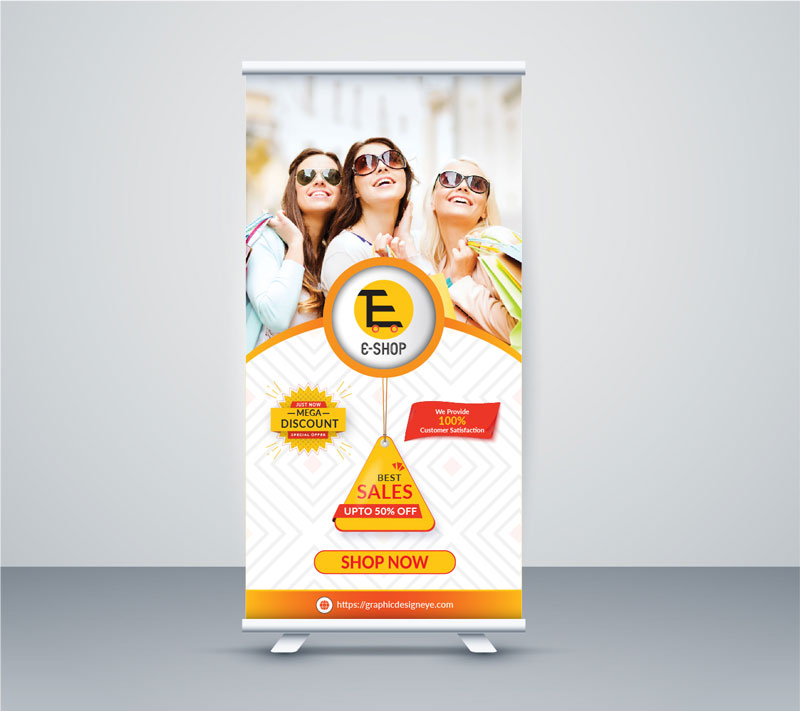 Whatever, you could achieve so much with something as affordable and simple as a pop-up banner. You see these things everywhere during the event and they are more efficient than some people give them credit for.
But what are the benefits of using a pop-up banner and why they are as popular as they are today? If you have ever wondered whether to invest in these banners, here are 8 benefits of the pop-up banner that you simply can't pass up.
Portability
Portability is one of the biggest benefits of using pop-up banners. It is so easy to pack them and carry them wherever you want. Just think a few that flyers are loose and easy to scatter. Big banners require time to tie up and you need a ladder to place them high enough to stay efficient.
Durability
Flyers rip, calling cards get lost, loose posters fall off, and get trampled on. You won't have to deal with these issues with the pop-up banners. The stand uses durable metal that collapses easily for quick assembly.
Affordable
A pop-up banner is a long-term investment and the initial cost isn't high and once you get it. you won't have to spend on it over again. it is an evergreen investment that you can use for multiple events. Simply pack it, travel, and set it up for your next location.
Better visibility
Brochures are great for explaining your business and products to the consumer. Calling cards help clients to contact you and establish a relationship. These banners are great for one simple but crucial effect of drawing people's attention.
Convenient
Pop-up banners are a convenient little package. setting them up and taking them down take less than a minute or two.
How to make a pop-up banner for your business?
So, pop-up banners are an effective marketing tool that helps you in the proper advertising of your product or service. If you want to make a pop-up banner for your business, then meet an expert banner designing firm that can do the job for you.