What is A Retractable Banner?
The banner is an important marketing tool for advertisement design in the business industry. It helps to display a company or a brand to the people. Usually, banners are image or text-based and are intended to increase traffic to your website. Though designing banners is an ancient craft but it is used highly for making advertisements at present. There are many types of banners available there for advertisement. A retractable banner is one of them. A retractable banner is the most commonly used banner in today's world. The word retracts in a retractable banner refers to the mechanism which has the retracting ability. This type of banner works by retracting the banner graphic into a surface. The process is done with a mechanical spring that pulls the graphic around a roller before storing it in the base. The tension increases as the banner are stretched upwards and it reaches the maximum point when the banner is completely open. The exact reverse process happens when the graphic uses the least amount of tension when it is in the down position.
Where to Use A Retractable Banner?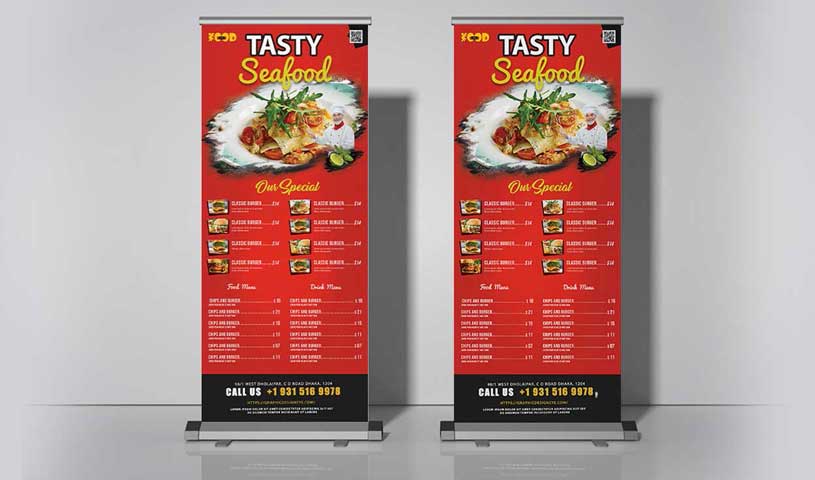 It is highly important for growing and established companies to go to marketing events to do their branding design and convert more prospects. Before going to such an event you have a lot of work to do. You need to upgrade your content, gather materials for proper advertisement, and also a lot of preparation for the big day. In a trade show, your ability to quickly capture the attention of attendees depends upon your ability to thrive. A retractable banner acts as a window for your marketing because it can easily be opened and closed, transported and repositioned, and also space-efficient when either opened or rolled up. Retractable banners are suitable for placement at short-term and temporary events like –
Trade shows

Fundraiser

Speaking events

Sidewalk advertisements

Sporting events

Conference

Banking service

Office Decor

Restaurants

Community fairs

Events

Presentations

Product launches

Charity events
The versatile design of the retractable banner allows for flexibility of use with a wide variety of settings. One should consider the desired use before making or purchasing a retractable banner if he wants to utilize the functionality of the banner to its fullest.
Why Choose A Retractable Banner?
There are various kinds of banners out in the banner design industry such as floor-standing banners, L-stand banners, vinyl banners, fabric banners, and so on. Among them, retractable banners are the easiest and most affordable way to showcase your business brand in any situation or environment. You should pop-up banner to make well advertisement for your business because it is-
Easy and light

Simple set up

Easy care

Portable

Cost-effective

Customization

Effective

Flexible and versatile.

Great for outdoor use
How Does A Retractable Banner Exactly Work?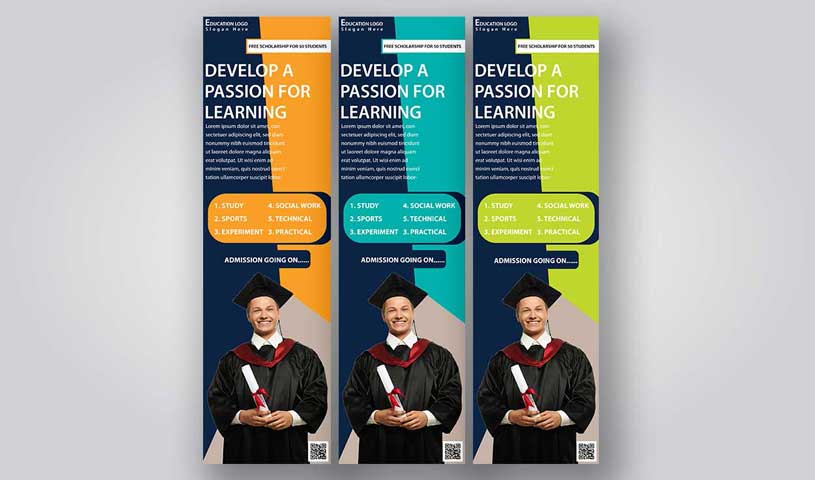 Designing banners for advertising your business or product is an effective marketing tool. A banner is a visual way of communication and it is also a showcase for your brand organization. So, it should be made carefully. The main purpose of making a banner is to make you visible to your non-potential customers. So, here comes the question of how it works. Let's look at those points given below to realize the potential of banner design.
Increase Customer Traffic
Retractable banners are cost-effective and simple to set up, that's why they can be produced largely and can be placed in different places. The more it will place the more people can see your engagement. Through banners, people can easily recognize who you are and what's your branding or business. Think you have a sale of some products and you want more people to invite this, place two or three banners in front of your shop or bus stop or a crowded place. Boom! You will get the result the next day.
Grab People's Attention
Attention seeking is the most important task for digital marketing and nowadays the task is going too difficult because of digitization. You can see banners here and there with various types of proposals, offers/discounts, sales, and many more. In this crowd of banners, you can position yourself safely so that people can easily get to know you. You have to be informative and creative with your banner design so that it can easily contact people.
Announcing Discount or Sale
Giving sales and discount offers to your customers is a way to generate and increase revenue for businesses. When your customers get some discount offer from you, they will be more likely to visit your store and make purchases. Discount and sale offer also engage non-potential customers and increase your visitors' traffic. So, making a banner with a discount and sale offer is an effective way of marketing.
Make You Visible
Since banners are a visual communication system between you and your customers, they can increase your visibility to others. Your banner can bring a specific message which you would like to give your target audience. In this way, banners can make you more visible to the people who don't know you.

Services | All Kinds of Content Creation Services Company
What to Include in Your Retractable Banner?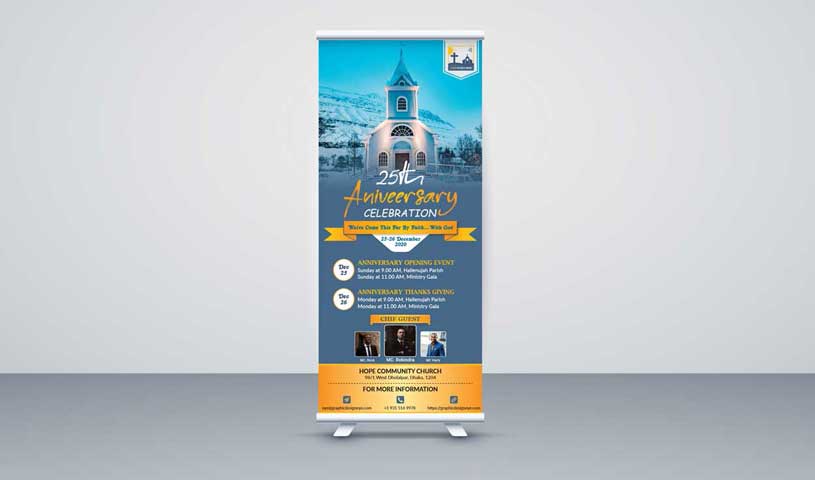 Some so many people don't know what information should be included in banner design and what is not. Lack of proper knowledge of it, they would fail to achieve their goal with their banner. To gain the highest success through your banner design, you have to follow up a proper way and that is-
Website/shop address

Contact details

Social media profile

Say how you and your products can help your audience

Make it colorful

Include the issue that your business solves for your audience

If you have a brand logo then make a place in it

Keep it easy to read
Benefits of the Retractable Banner for Your Business
Want to make banner designs for your business but there come a lot of options that get you in a hesitating situation and you can't make a proper decision through which you should go for? Then we recommend you to feel free with retractable banner design and the reasons are here described-
Simple Set Up
A retractable banner setup is so easy that one can just easily set it up by setting up the stand, rolling down the banner, and hooking it on the bottom. With those simple steps, a retractable banner will be ready to show up your brand.
Cost-Effective
Once you create a retractable banner, you can use it as many times as when is needed. The banner stand is a one-time purchase and if you have business with products or clothing items then you need overall five to ten stands if you need them.
Portable
Almost all people choose a retractable banner because of its portability. When it rolled up, it was still lightweight and compact. Besides, retractable banners are easy to carry and store. All you just need to do is to pack them and carry them wherever you want.
Can Be Double-Sided
You can do the print design with your retractable banner as a double-sided banner through which you can reach twice the audience with your business message and graphics on both sides of your banner.
Flexible and Versatile
By replacing the graphic and keeping the banner stand you can use the banner stand over and over. This technique will save your money over time and allows interchangeable banners for seasonal promotions, updated marketing material, or multiple trade shows throughout the year.
Customization
You can easily customize a retractable banner with design, the company's brand message, and a call to action through which you can capture the attention of your potential customers. Add some visual graphics and motion design to your banner for better success.
Protection
When the retractable banner is rolled up into the aluminum base and placed into the padded nylon carrying case, the banner is protected from physical damage during transportation and environmental factors such as dust or fading.
How to Design A Retractable Banner for Business?
From the above discussion, we can say that the retractable banner is a cost-effective advertising way to deliver your intended message with impact. You can design your retractable banner using software like Photoshop. But in the print case, you might need to find a good printing press to print your banner. But our recommendation is to find an expert banner design farm which can do the job for you. to promote your business idea or brand, the idea of retractable banners is the best thing that will make you succeed as it has a lot of advantages and importance.