Why choose a manual clipping path?
We all are familiar with several types of photo editing techniques that we are using every day to make our images look special. Most people use mobile phones to edit their images because smartphones are a modern technology that makes things better and easier for us. There are so many applications that are available on mobile phones through which we can edit our images in our own way. But it is true that mobile photo editing is not as precise as computer photo editing. With computer editing software like adobe photoshop, Canva, etc. there is nothing you can't do to your image. Today everything we can on the screen of television, computers, and our surroundings, all are such kinds of computer graphics made with that computer software. If we start a discussion about introducing the types of software editing, maybe it won't be complete within a day. Because the computer photo editing sector is too big and if you want to be a master of the same, you may have to work hard and exercise for years. As we are here to know about manual clipping paths which is another great photo editing technique, we try to give all the answers that you may find about clipping paths. Unless making the discussion complicated for both of us, let's enter into the main topic here below.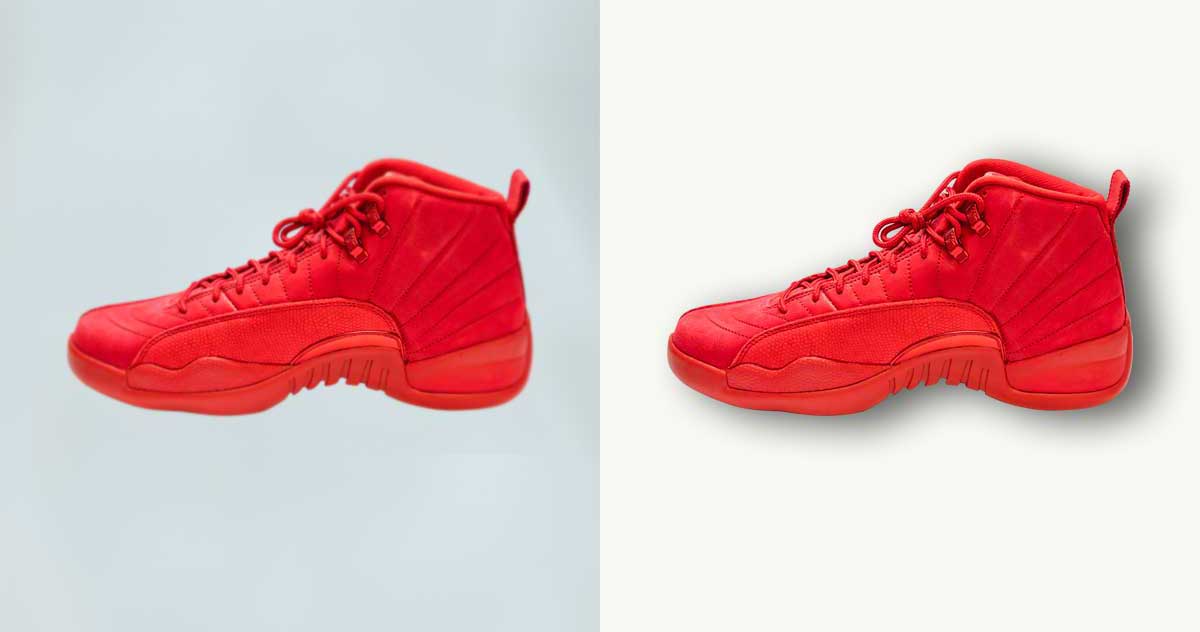 What is a manual clipping path?
Let me ask you a question, would you know what a clipping path is? If yes, then you have got the basics of this discussion already. But if not, then we would like to make you clear about the clipping path at first. So, what is a clipping path? Clipping path is a decent photo editing technique that is done only in computer photo editing software like Adobe Photoshop. The clipping path is mostly known as a background removing technique as it is used to remove background from images. With Adobe Photoshop, you can remove the image background in so many ways. You can remove the background automatically without having any complex skills, even you can do this in such an easy way like you are erasing any pencil sketch from a paper with the Background eraser tool.
But the truth is clipping path is the best way to remove the background from images that you don't want to look at. The other ways are good but don't result as best as the clipping path. The clipping path and manual clipping path aren't different in the aspects. Both are the same as they are used to remove background from an image. But there are some issues that make it different because photo editing software comes with huge tools that one can do a similar thing in various processes.
What is the difference between automatic and manual clipping paths?
So, we know that the clipping path technique is commonly used to erase the background of images. If you have any image that's background is unusual from the main object of the image. Then it is general that you wished to have another perfect background to the image. Well, the clipping path will help you to do that. either you need to eliminate the whole background of your image or you want to cut out a specific portion of that, you can use the clipping path technique if you know the skills. A clipping path can be done differently with adobe photoshop and there are other adobe applications called adobe InDesign where the clipping path is different from photoshop. We will try to disclose all the possible ways to make the clipping path in your image but at first, we should go for the basics. Because the basics aren't clear, you can't get anything how much you know.

Services: All Kinds of Content Creation Services Company
How to do an automatic clipping path?
An automatic clipping path is an expert clipping path process that should not apply to those who are new to photo background removal. In the automatic clipping path, you could have to select the object which you want to separate from the image background. The selection is done with a quick selection tool. It is a great tool for photoshop, you can use it to select any object's background as quickly as you don't need to use any manual tool. Just select the quick selection tool from the toolbar on the left side of the photoshop window then the object will select automatically. When the object is selected with the dotted line, you would have to select the right click of your mouse when the cursor is on the object. Then you will find a menu bar from where you would have to select (make work path). Then another option comes which is (Tolerance).
You need to set the tolerance realizing on the object condition then in which scale of tolerance will work best on the object outline. Actually, tolerance is the density of the possible ending point of the vector path that takes place on the dotted line when you will have to hit the OK button. The automatic clipping path needs high skills and monetization to make it properly. As it is the fast and shortest way to get the object ready to separate from its background, the automatic process isn't as precious as the manual one. Because sometimes vector points are placed roughly and you have to fix them one by one. Check the working path with different tolerance settings to find the best one for the object.
How to do a manual clipping path?
We have known about automatic clipping paths and how to do that with photoshop. An automatic clipping path is not a process of you clicking and getting the clipping path to finish. Because you have to do some other manual task in the image to make the path as perfect as possible. In the meantime, a manual clipping path is being used as the best way of clipping path and experts also choose this way when they have to do clipping path instead of the automatic process. Manual clipping path work according to the demand of the creator. The tool that is used in the manual clipping path is called a pen tool. A pen tool is almost a famous tool for clipping paths and those who don't have photoshop ideas, must have heard about the pen tool. However, the pen tool works like a real pen as you have to draw outlines around the object that you want to separate from the rest of the image. The pen tool left a vector path that is similar to the automatic clipping work path. In the manual clipping path process, experts need to draw the full path with his/her own. When the path is complete to draw, the object will be separate from the background and you can use transparent or any other color in the background.
Manual or automatic clipping path?
In the above article, we have shown two different ways of clipping path that takes part when someone needs to remove the background of images. If you are a novice in the photo editing sector, then you may have a question on your mind, which one to choose when you need to apply the clipping path?
First of all, the process we are calling automatic is not actually fully automatic. It is a semi-automatic process because you have to apply some tasks after the working clipping path is applied manually. You have to adjust the path created automatically with the lasso tool and have to fix those edges that aren't matching with the outline of the object. Moreover, in some crit sections, automatic clipping paths aren't able to hold the shape properly. On the other hand, the manual clipping path is safe, perfect, and works subtly as the vector path that has been created here is controlled by the creator. Where the pen tool is being moved, there has been created a vector point. And finally, all the vector points help to remove the object from the background.
In which cases do you need a clipping path?
Clipping path is the most popular photo editing technique. It is using more than any other photo editing technique at present. Background removing from images has become a common issue, especially for e-commerce business retailers, photo editing experts, high retouching cases, and many other processes, clipping path is a must use. Here are some common incidents that have been mentioned to make a sense of when someone would need a clipping path in an emergency.
Changing the background color of images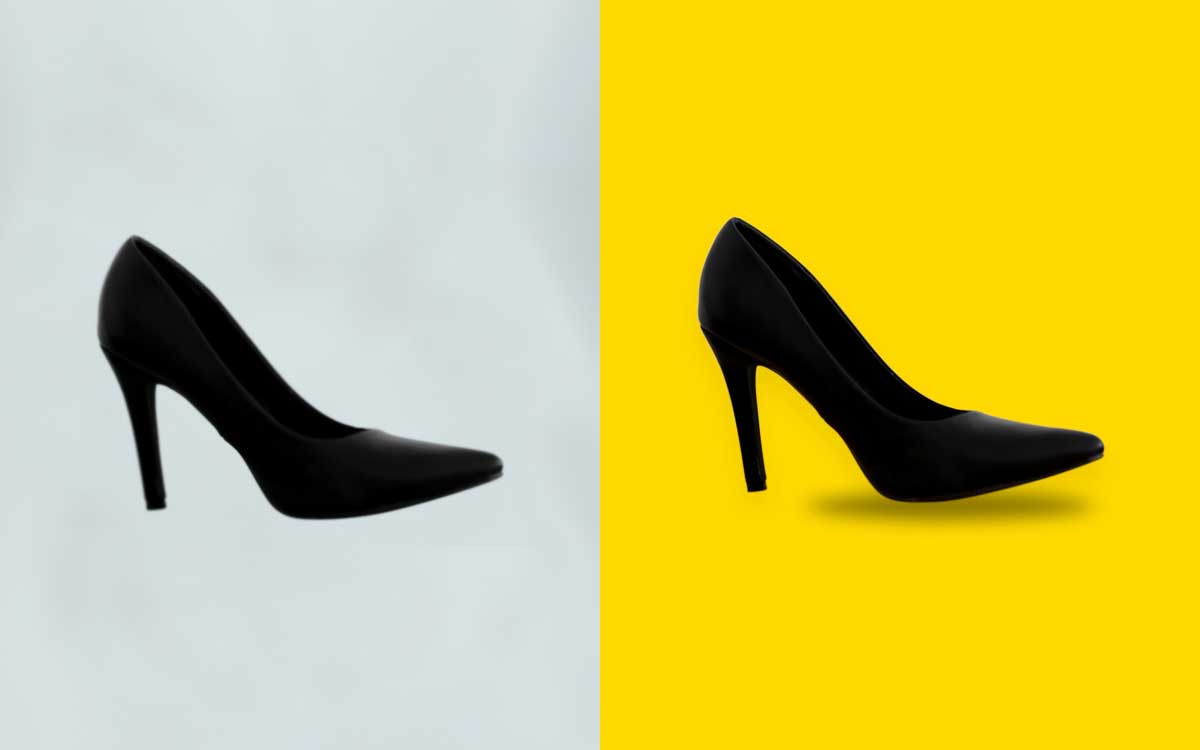 A clipping path is highly required for such cases when anyone needs to change the background color or the background itself. Sometimes, we need to change the background color of our images to just see how the image would look with that background color. The clipping path helps us in those situations, as it separates the main object from the image. We can use the object to add to any other background or we can simply make the background color through our wish. Do you know why the clipping path is so popular among the common people? It is because e-commerce retailers need a white background added to their product image. Go without saying that, e-commerce businesses use only product images to sell customers the specific product. The product images used in the e-commerce website must include a clear white background. The white background makes the product image more attractive and focusing. As they have to add a white background in the product image, they have to make a clipping path provider help for sure. Because a clipping path can change an image's background color easily.
Perform complex photo retouching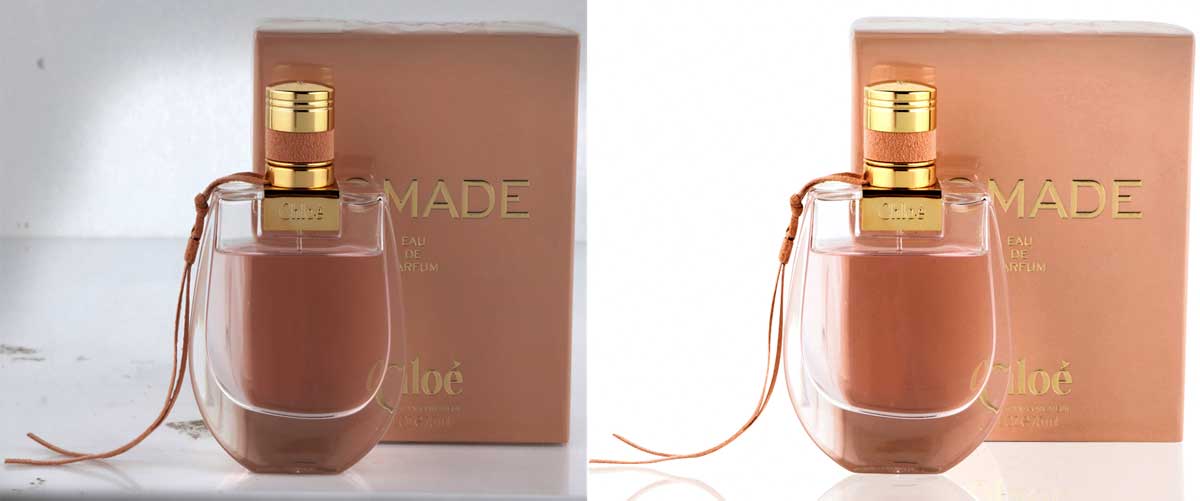 The clipping path is the pre-task of complex photo retouching. In the complex retouching process, experts have to fix an image issue precisely so that they have to work on every single portion of an image. For example, think about a model image that is on the hand of an expert retouch. Model, fashion images need high-class retouching as they need to adjust the hair color, face toning, exposure, and so on. To put it simply, a clipping path is used in the high retouching process to select a specific part of an image like hair or models' dress, shoes, or whatever to apply any changes to that part. So, clipping paths is an important photo editing task. If you are one who has the intention to learn the clipping path, then you should go for the manual one at first. Automatic clipping path needs expertise on some tools like lasso tool, quick selection tool to make the path perfect. Although you can do clipping path in InDesign, clipping path in Illustrator before that, you should have a good hand over photoshop clipping path.
Endnote
However, if you don't want to learn a clipping path but you need to remove the background from your image or you are an e-commerce retailer. Then you just have to find the best clipping path service provider that can take the clipping path job from you.