Who needs a clipping path service?
Clipping path is a growing photo editing service nowadays. according to the importance of clipping path service for various purposes, it becomes the most popular photo editing service.
Clipping path service can be a need for anyone who has image problems that need to be fixed. It is a key process of all editing techniques and without doing a clipping path in the image, perfect editing is only an imagination.
Clipping path is a must-do process in perfect photo editing because it can allow you to enter any portion of your image and make changes to that. In this article, we talk about the clipping path option, and it's all sections that are necessary to one when searching for this service for any of their reasons.
What is the clipping path service?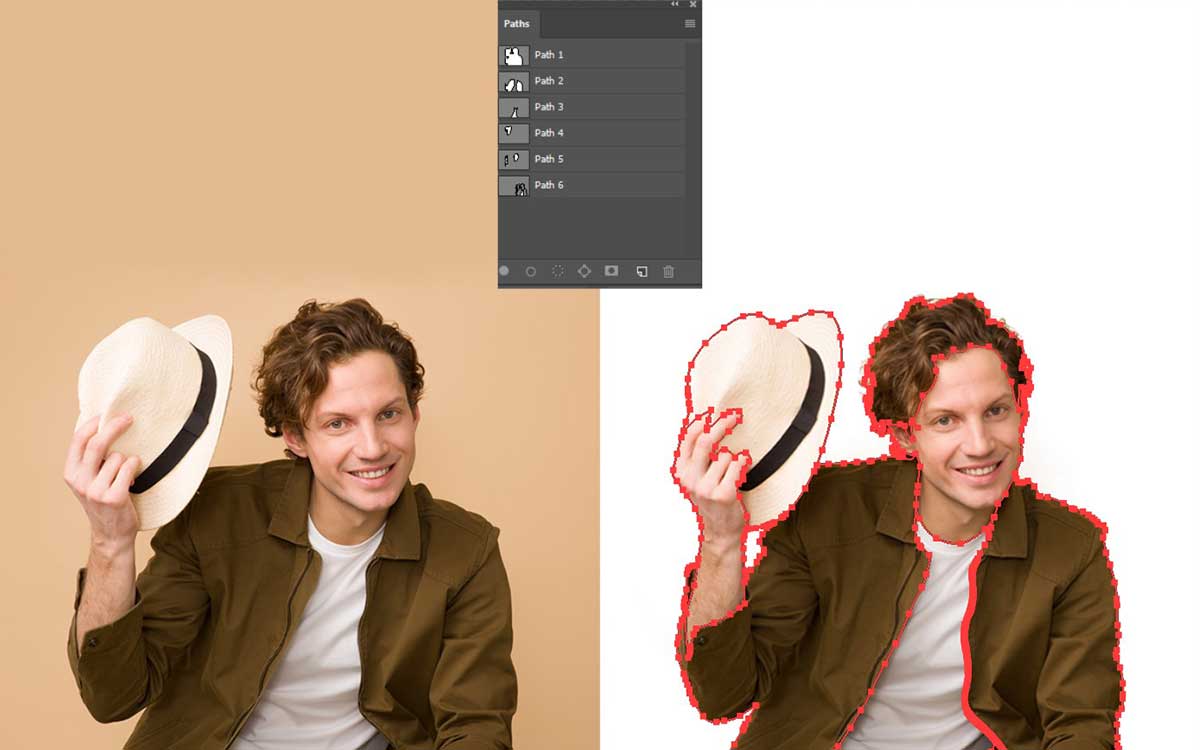 Clipping path is a photo editing technique that can be achieved by the photoshop pen tool. It is mostly used to remove unwanted background from the images or add the picture object to a transparent background. Photo editing is a huge sector with different types of editing tools and techniques.
To make the job easy for editors, there is pretty much handy editing software published in the editing industry. Photoshop is one of them that is used highly by many experts. That editing software makes photo editing easier and faster and makes the editing results more appealing than before.
What is the process of a clipping path?
A clipping path is a process of drawing a vector path in the outline of the image that you need to edit. It lets you apply changes in your image where you think it necessary. Look at the picture here given below, it tells the function of the clipping path and how it works in the image.
To get it more clearly, think that you took a photograph with your mobile and you have the mind to upload that on social media. But unfortunately, you found that there was an unwanted object that also clicked in the image.
You click more pictures in that same position and same style but the first one might seem different from others to you. so, what can you do in that situation?
If you know about the clipping path, then you can easily get rid of a situation like this. With the clipping path technique, you can remove any unwanted object from your image. you can also change the color of your image, the background, or can simply add any object that you want.
How do clipping paths do that? To know about clipping path processing, you need to learn the technique first. It is a photoshop based editing technique so you need to have photoshop to do it. although you can acknowledge the clipping path technique by simply searching on Google or YouTube about how to do clipping path in photoshop.
It will help you to learn the basics and all the important skills that you will need when doing the clipping path.
Why is the clipping path necessary?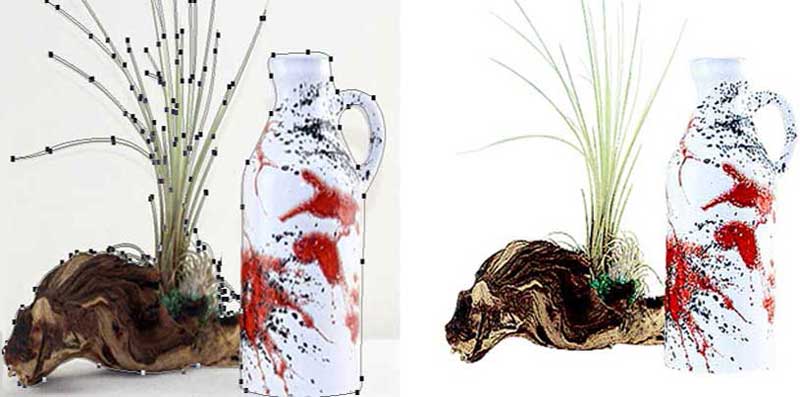 The clipping path is a necessary task in photo editing that I mentioned previously. From a photographer to a business person, the clipping path is an option to take into consideration for all of them.
Where it comes to the question of using an image, there comes the necessity of using a clipping path service. It is a basic issue in the photo editing sector. Let's discuss some special sides of the clipping path and try to understand why it takes so much consideration? Clipping path used to.
Remove background from images
The clipping path helps to remove any wanted background from images. The technique is used to create a vector or shape to separate the object from the background.
It can isolate specific areas in an image to cut down that portion or to separate that from the whole picture. Today, background removal from pictures is so important in some essential cases that you can't do the job without doing it.
Change color to any specific areas of an image
A clipping path is used to change or adjust the color of images. there are photos that we need to change the color, for instance, change body, hair, or dress color in the image.
The clipping path is the option to do this. If you want to change the color of dresses in any of your images, then you have to do multiple clipping paths in that. by doing multiple clipping paths, you can separate the dress portion of the image and then you will be able to apply multiple colors in that area of your image.
Essential in photo retouching
Doing a clipping path is essential when you are going to retouch one of your images. retouching is an option that will let you reuse your old images as it makes them look into a newer one.
In retouching, you might have to use a bunch of photoshop tools to make the image perfect. You might have to adjust toning, color correction, shadow, and many other things when you are doing retouch. Thus, the clipping path is a must-applied option before doing all of them.
Creating multiple layers in photoshop
Sometimes it comes to the option to use multiple layers in photoshop when you need to do multiple selections for artwork. With photoshop, you need to do multiple selections to get access to those multiple parts of an image.
Creating multiple layers is very necessary when you need to work with different parts of an image to change their color or to make transparent them in a single object. Clipping path is a pre-task of creating multiple layers in photoshop for multiple selections.
So, from the above discussion, it is easy to realize that the clipping path is a very important photo editing process and it is an option that must be applied in every editing process that you would do in your images.

Services: All Kinds of Content Creation Services Company
Importance of clipping path
Now, we are at the end side of this discussion. But still, some options need to be prioritized that is important to get the realization of clipping path service. clipping path service is used to resolve image cases but it has other benefits in the business industry.
There are many businesses where the clipping path is stated as a fundamental step. In this part of the article, I will focus on that business industry or that sector where the clipping path is proved as a task that can't be denied.
Importance of clipping path service for photo editing industry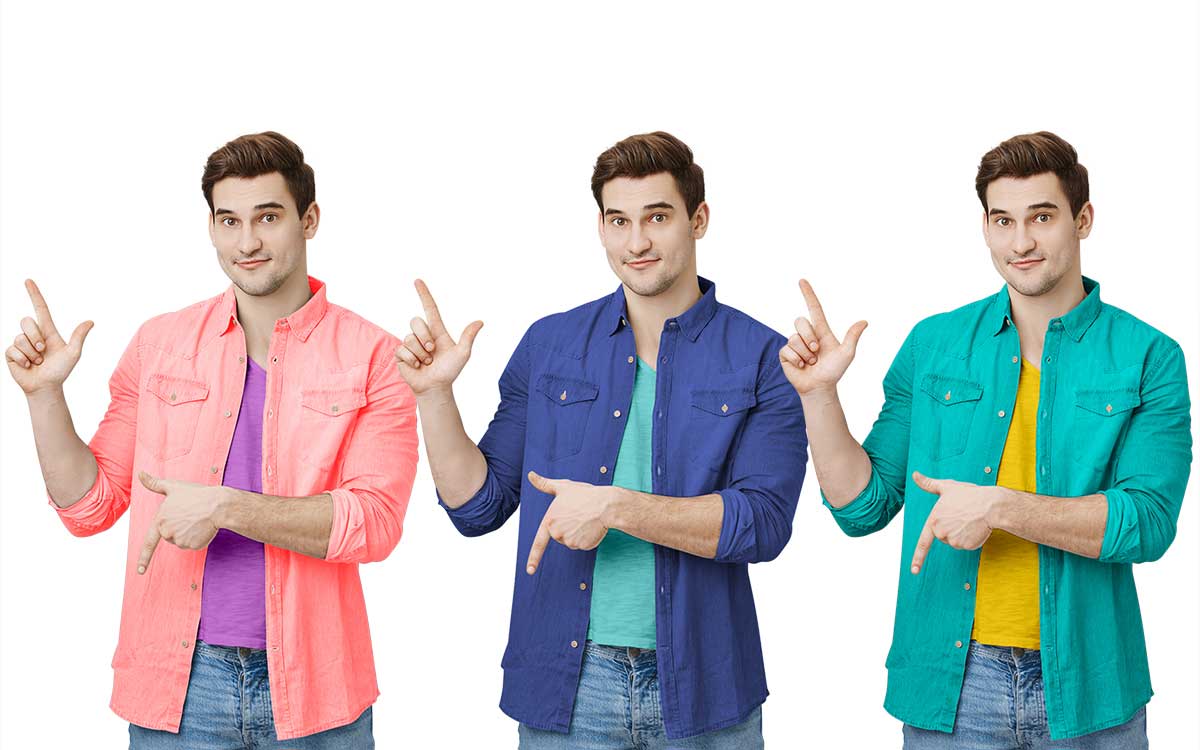 In the above part of this article, I mentioned the topic to clear the sense that why the clipping path is so important for the photo editing industry.
Whatever type of change or adjustment you want to apply in your image, a clipping path is a process needed for that. I am showing here some of the photo editing techniques that can't be achieved without doing a clipping path. and that's are
Removing background from pictures
Image retouching for eye-catching product images
Neck joint service to remove ghost mannequin from image
Photoshop color correction
Photoshop drop shadow to put real look shadow onto the image
Clipping path is so popular for product photo editing services.
It is used to publish branding materials such as brochures, flyers, magazines, catalogs as well. So, the clipping path also exists in print design media.
Importance of clipping path for photo editing sector
Background removing
Image retouching
Neck joint service
Color correction
Drop shadow
Importance of clipping path for the business sector
Ecommerce business
Automobile industry
Printing design
Professional photography
Garment industry
Importance of clipping path service for businesses
There are so many business industries where the clipping path plays a vital role. It may seem new to you but the truth is clipping path is essential for businesses like,
eCommerce businesses to add a white background onto the product images
To optimize web image to get rank on google image search and also for better performance of the web
The automobile industry needs a clipping path service to create an advertisement for cars
The print design industry has its clipping path expert to make appealing content for clients
A professional photographer must have to use clipping path service as they don't have enough time to edit bulk images
The fashion or garment industry needs clipping path service to show their clothing products in a catalog
So, it is clear that the clipping path is very much important in some cases that are clearly stated above. Hope the article will help you to realize the importance of the clipping path. If you want to learn the technique, you must find an expert who has experience in this sector and has the ability to teach you with words and skills.
Though it may take time to accomplish that once you get the skill, you can do anything with images that you want.